Rage Motorsport R180T (2008) Review
---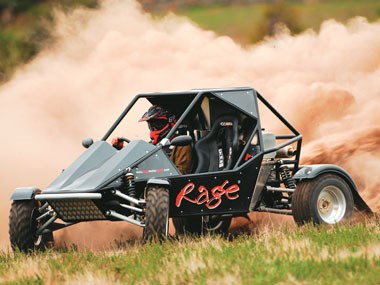 2008 Rage Motorsport R180T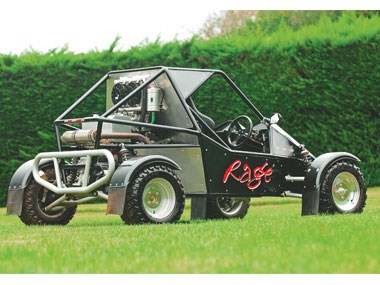 2008 Rage Motorsport R180T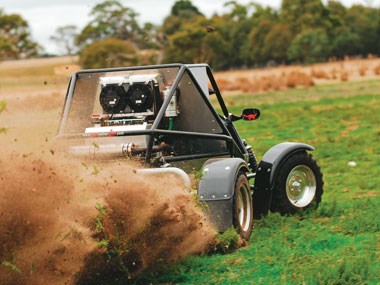 2008 Rage Motorsport R180T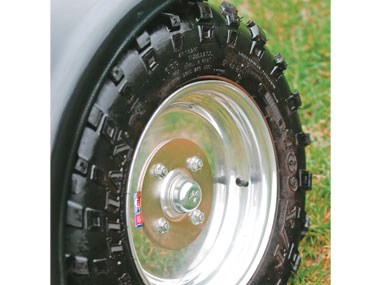 2008 Rage Motorsport R180T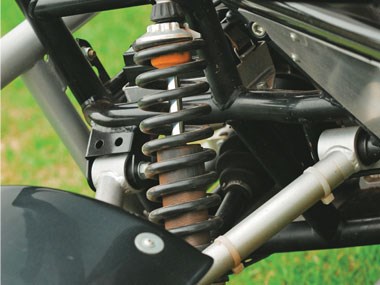 2008 Rage Motorsport R180T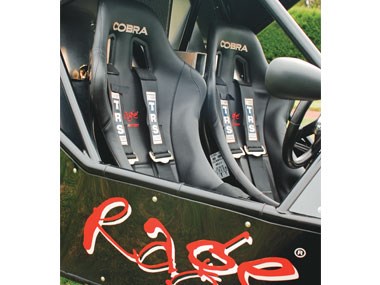 2008 Rage Motorsport R180T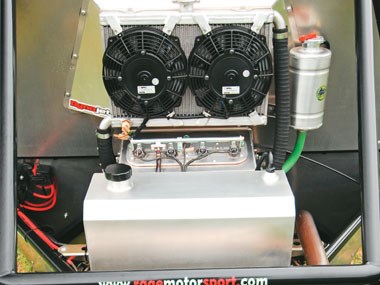 2008 Rage Motorsport R180T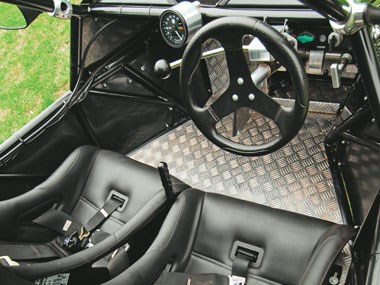 2008 Rage Motorsport R180T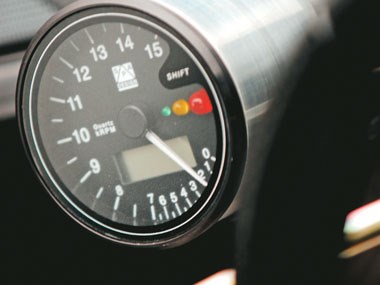 2008 Rage Motorsport R180T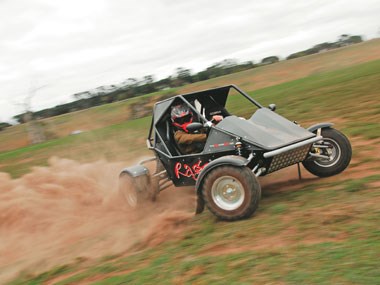 2008 Rage Motorsport R180T

Rage Motorsport R180T . This outrageous buggy is as fast as a Ferrari and the savings will pay for your dry cleaning bills for years!
2008 Rage Motorsport R180T 
[May 2008] I knew I should have left my best cashmere sweater and tan Italian brogues at home! With no windscreen, no doors, and err, no idea I should have known I would get filthy in Rage Motorsport's dirt-carving buggy. And I did. But I had the time of my life doing it and my dry cleaner and I are now on a first name basis...
It's basic, yes, but let me give you some numbers to put this wild machine into perspective. At 410kg the Rage Motorsport R180T is less than half the weight of a Lotus Elise. Boasting 134kW (or 180hp, hence the name) it's more powerful than an Alfa 147 or V6 Audi S5 and with a 3.5sec 0-100 time it will out-accelerate most Lambos and Ferraris.
So I wasn't at all intimidated when I entered the 'cockpit' and strapped myself in with the five-point FIA-approved harness for the first time was I? Not on your life.
I have driven some fast cars before but this was different - and so were the conditions. Ploughing along on one of the importer's family farm paddocks my real fear here was that just over the horizon, coming towards me at the speed of light, would be a log, a dam or a dead pig to ruin my day. And with only one example in the country at the moment I didn't want to make a mess of the pricey buggy - or injure the family pet!
In a straight line the R180T is staggeringly quick. But as much fun as the speed rush is you don't want to go too far without tweaking the steering wheel; this awesome buggy is all about going sideways. And therein lies the real fun.
Getting away requires some practice as the clutch bites quickly. However, once you're up and running you can forget about the left pedal altogether. Although it's kinder to the sequential 'box if you give the clutch a quick stab as you snap another gear.
Push back the column-mounted stalk to select first gear then after that a quick succession of blips towards you is all you need to get around. Forget four, five and six; second and third seem to be all you need for gut-wrenching sideways action.
Short of riding a motorcycle the Rage R180T will give the driver (and any passenger brave enough to strap themselves in with you) the most 'intimate' driving experience available. You sit low to the ground, engine roaring to 14,000rpm just behind your cranium, the wind making it difficult to breath and the dust giving your teeth a thorough flossing. You'll feel connected, no doubt about it.

Dashing about on the uneven paddocks the double wishbone suspension sucks up even the roughest terrain and spits it out on the other side as if asking, "Is that all that you've got, big boy?" Rocks, dips... no matter what was thrown at the R180T at no time did it appear it would tip over; not in the slightest.
Pulling up is a cinch with stainless steel disc brakes and Brembo calipers all-round. Alternatively, you could just do one hell of a power slide to wipe off the speed! It's up to you really.
Our driving experience was confined to an off-road sortie but this model is designed to be road-legal too.
The R180T comes in 'motocross stance' as standard but it can be registered for the road and converted to 'Supermoto-spec' in 15mins using the optional Supermoto kit ($3236) which comprises tarmac tyres, alloy wheels and shorter shock absorber springs for when you want to hit the black top.
Despite its rugged utility the Rage four-wheeler is kitted out in style. Hand built to order in Bedfordshire, England the quality of finish would put many car makers to shame; checkerplate, polished aluminium ancilaries, painted 1.5inch tubular steel frame and carbonfibre-like panels being the order of the day.
The Diolen race seats with five-point harnesses are not built for luxury but if you strap yourself in nice and tight you won't go anywhere. The steering wheel is thick and grippy and the driver information located behind it is all logically laid out - if you're brave enough to take your eyes off the 'road'.
And, that's about it for the cabin. No need for CD player and air-con in this big boys' toy!
The Rage offers loads of fun to the adventurous buyer. But I can't help wondering if it would eventually become like every home's exercise bike; unused, once the initial rush has faded.
But right now I don't care because this thing is about as much fun as you can have on four wheels… with your clothes on, that is. It's also one of the best go-fast machines around. But at a smidge over $60,000 it would want to be.
SPECIFICATIONS
2008 Rage Motorsport R180T
BODY:  tubular steel and plastic-panelled two-seater buggy
WEIGHT: 410kg
DRIVETRAIN: rear engine, RWD
ENGINE: 998cc Honda Fireblade
POWER/TORQUE: 134kW/110Nm
TRANSMISSION: six-speed sequential manual
PERFORMANCE: 0-100km/h - 3.5secs. Top speed - 190km/h-plus
PRICE: $60,120
WEBSITE: ragemotorsport.com/
Unique Cars magazine Value Guides
Sell your car for free right here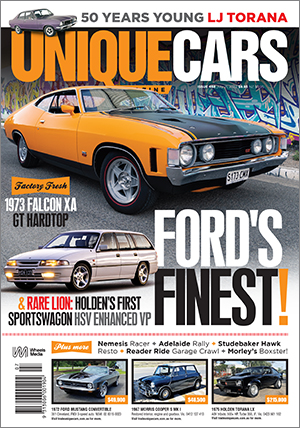 SUBSCRIBE TO UNIQUE CARS MAGAZINE
Get your monthly fix of news, reviews and stories on the greatest cars and minds in the automotive world.
Subscribe