Mercedes-Benz C63 AMG Black Series Review
---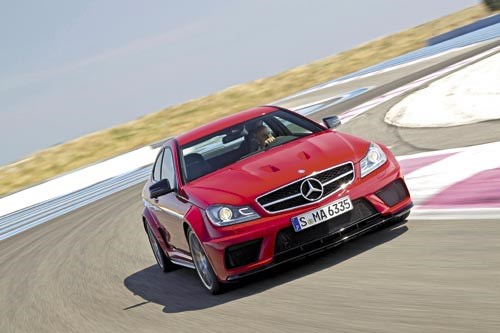 Mercedes-Benz C63 AMG Black Series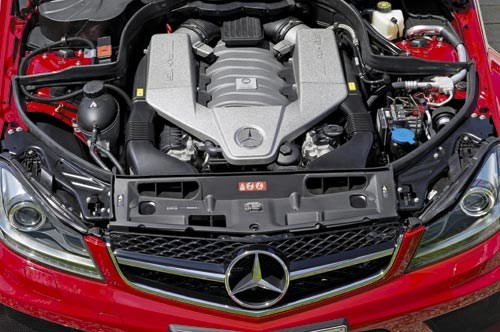 Mercedes-Benz C63 AMG Black Series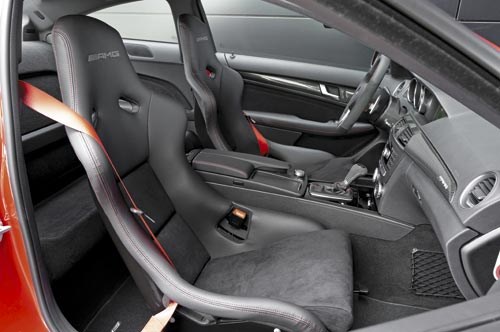 Mercedes-Benz C63 AMG Black Series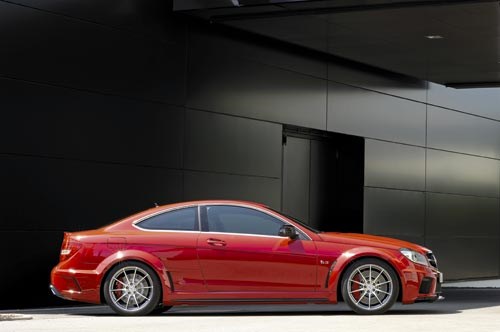 Mercedes-Benz C63 AMG Black Series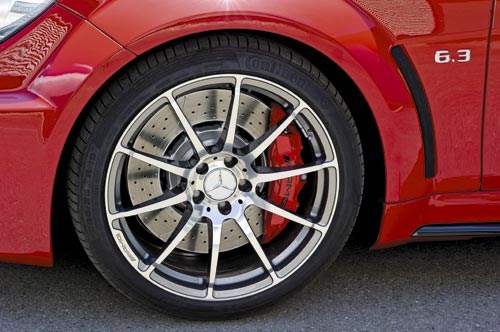 Mercedes-Benz C63 AMG Black Series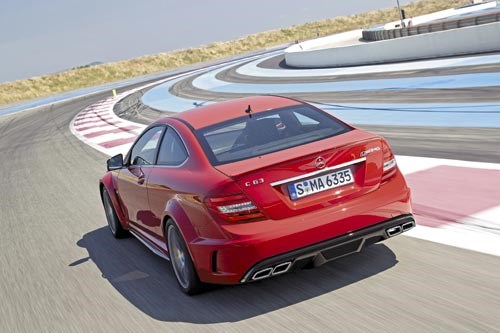 Mercedes-Benz C63 AMG Black Series

We thrash a Merc C63 around a race track!
Mercedes-Benz C63 AMG Black Series
Just like Michael Jackson, this is the whitest Black Series Benz I've ever laid my eyes on. And the similarities don't end there, either. Like Whacko Jacko, it's also had its fair share of plastic surgery, it will be rarely seen outside of gated communities, and has one hell of a set of lungs. Yep, it's a thriller!
This Diamond White Mercedes-Benz C63 AMG Coupe Black Series (not the red German car pictured!) is the first to land in Australia - the same one used by five-time 500cc Motorcycle World Champion, Mick Doohan, in the annual road car-versus-V8Supercar-versus-F1 demonstrations at the Australian Grand Prix in March. But today it's ours, and we've been given full access to the Albert Park circuit as part of AMG's annual pre-GP shindig.
As I wait patiently in line for a few others to warm its treads (and hopefully not bury it in the gravel trap), the Black's pumped-out, DTM-spec stance - complete with the optional aero pack that adds an adjustable carbonfibre rear wing and canards on the front - isn't lost on me in this environment.
Where the standard C63 Coupe it's based on looks a little slab-sided and heavy in the rear shoulder, the Black's unique front and rear guards (extended by 56mm and 84mm front/rear) and wide-mouthed front bumper make it not only look more menacing (and like it belongs on a racetrack), but better proportioned too. And the contrasting black 19-inch forged alloys - wrapped in 255/35 front and 285/30 rear Continental SportContact 5P rubber - sit perfectly within its muscular haunches. Visually, it matches the SLS AMG for on-road presence, which, by any account, is no mean feat.
The C63 Black is not that far off in terms of performance either. It makes use of the hand-built hi-po internals from the gullwing-specific M159 version of AMG's 6.2-litre atmo V8, with a lightened crankshaft, lighter conrods and forged pistons, to produce 380kW at 6800rpm and 620Nm at 5200rpm - thrusting it to triple digits in 4.2sec. To put that in perspective, that's 46kW/20Nm more than a stock C63 and 0.4sec faster to 100km/h.
All that doesn't sound like much but now that I'm finally behind the squared-off Alcantara steering wheel and snug in the fixed-back race seat, it's immediately apparent that the Black has a whole new dimension to it. It bellows and barks at idle and pulls strongly into the mid-range just like the standard C63, but as it hits 5000rpm, it takes off with a second stage of thrust that's not there in the 'base' car. It also feels like it could keep pulling well beyond the 7400rpm cut-out.
Because of that, it's easy to snag the limiter if the seven-speed MCT auto is in manual mode, but it does such a brilliantly intuitive job in Sport+, including full rev-matching downshifts that amplify the exhaust's delicious burble on the overrun, that Sport+ is the best option when you're up it for the rent.
But the Black Series is about so much more than extra grunt - it's about harnessing it with equal measures of added grip through the wider track, bigger rubber and unique six-way adjustable coil-overs.
Although I'm not permitted to release the ESP party police around Albert Park, it certainly feels as though it wouldn't be hard to overcome its limits and fry the rear boots - anywhere - but, delete the bogan factor, and it feels perfectly balanced with pin-sharp steering, brilliant body control and generous traction thanks to a tightly-clamped limited-slip diff. And, unlike its CLK63 Black predecessor, the on-road ride quality is stiff but completely liveable.
The C63 Black is $55K cheaper too, starting at $245,000 before adding any of the optional packs. Sadly, all 32 Oz-bound cars are already accounted for, and another dozen that MB Australia are fighting for have money against them as well.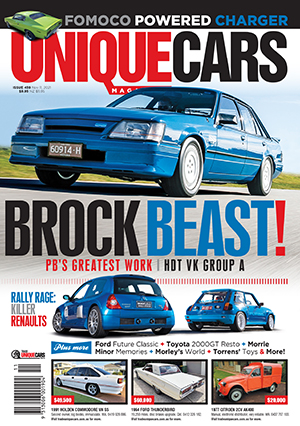 BLACK FRIDAY SALE ON NOW: Save 50% on a Unique Cars magazine subscription
Australia's classic and muscle car bible. With stunning features, advice, market intelligence and hundreds of cars for sale.
Subscribe