2008 Morgan Aeromax Review
---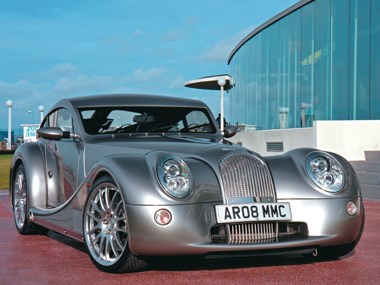 2008 Morgan Aeromax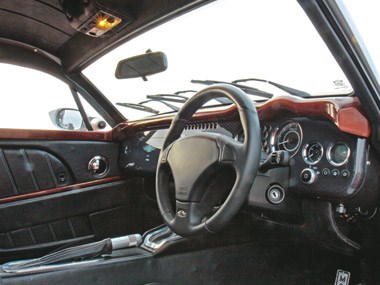 2008 Morgan Aeromax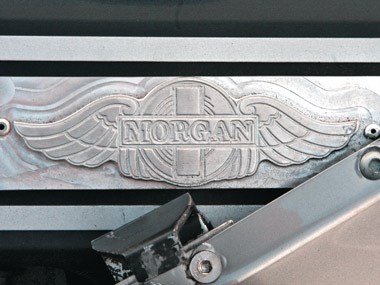 2008 Morgan Aeromax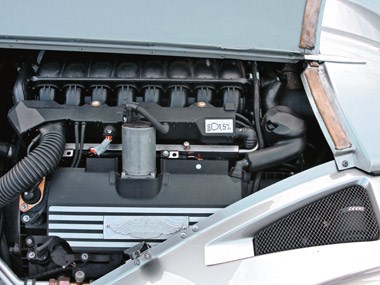 2008 Morgan Aeromax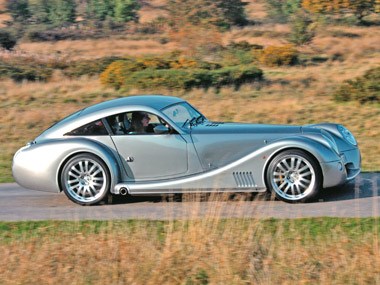 2008 Morgan Aeromax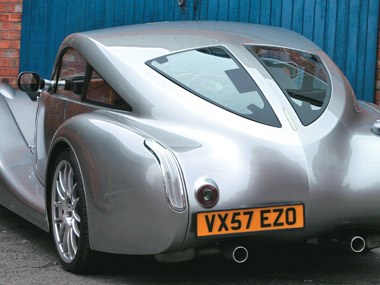 2008 Morgan Aeromax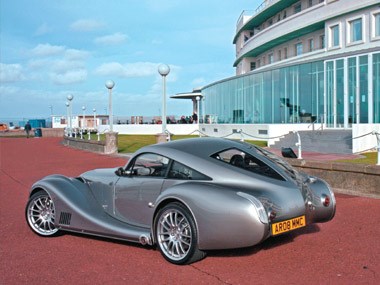 2008 Morgan Aeromax

Expensive and uncivilised, the latest Morgan is quite a car.
2008 Morgan Aeromax 
I think it's my solemn duty to warn the two Aussies who I've been told have ordered a Morgan AeroMax that the car will change their motoring life.

Working on the assumption that neither suffer from shyness or modesty, not strong Australian traits I know, then be prepared to be the subject of thousands of phone cameras snapping away at the car, or fellow road users gawping as you drive by, and pedestrians of both sexes, and all ages, pestering to know what it is and have a peek inside (and if you're lucky asking for your phone number).

In my professional life, few cars have solicited such interest as the silver AeroMax did over a weekend in October. You expect a pre-production DB7 to draw the crowds, as would a sinister black Vanquish or a last generation Bentley Continental, and would be disappointed if they didn't. But the level of interest in the AeroMax was of another order altogether.

It brought the north western seaside resort of Morecambe and its newly renovated art deco Midland Hotel, that provided the backdrop for the pictures, to a virtual standstill. Wherever and whenever I stopped, the gathering crowds made bees round a honey pot seem sparse: "Wot is it mister? How fast? Wot's it cost?" were the usual little hoody questions, whilst one man described it as, "Simply the most beautiful car I have ever seen and this is the perfect location."

Think back eight years and that's quite a turnaround from the criticism the original bozz-eyed Aero received, but the styling changes wrought on the AeroMax by Morgan's precociously young designer, Matt Humphries, especially the coupe rear roofline reminiscent of the Bugatti Type 35 with its butterfly wing rear windows, have turned the ugly ducking into a swan.

The cabin's a treat to be in as well: firm leather-clad bucket seats swathed in hide, exposed timber cant rails and other structures, carbon-fibre fascia and milled gear knob and hand brake that wouldn't feel or look out of place on a tank.

Make no mistake about it, the AeroMax breathes testosterone from the moment you slide down and into the cockpit to be confronted with a virtually upright steering wheel that bends the drivers' elbows into angles last seen in black-and-white pictures of Fangio hustling Masers around the N'ring - none of this wimpy arms straight steering style for the AeroMax driver.

Trouble is, I can't find the clutch and that's because this Morgan is fitted with ZF's superlative six-speed auto programmed to Morgan's demands. Has Malvern gone soft? We'll see.

Ignition key, starter button and Munich's finest 4.8 litres roars into life as if it was warming up for Wagner's Valkyrie, impatiently barking from the side exhausts.First gear, release hand brake, prod a slightly slack throttle (now cured I am assured), and the AeroMax leaps forward. Keep your foot in, the revs rise, releasing an exhaust note that makes multi-tusked Mumaks sound like pre-pubescent choir boys.

The Avon ZZ3s - 225/35 ZR19 fronts, 245/35 ZR19 rear - struggle to maintain traction at the back and, with a writhing steering wheel in your hands, maintain the direction you want. All the while the suspension, on all but billiard table smooth surfaces, will be peppering your bum, toes and fingers with a thousand and one messages betraying the ineptitude of your local road builders: on really bad surfaces the ride is like being dragged across the road on a surfboard.

But get the AeroMax onto smoother, flowing roads, learn to drive the car the way it demands to be driven, and a mutual respect grows between driver and machine. At times it can be unbearably harsh to drive, admittedly I was driving a development car so we have to cut some slack. However the turn in was loose then suddenly bit and tracked true to the bend, both the throttle and brake lacked the fluidity we expect and at times in D the normally excellent ZF seemed all of a dither about which ratio I wanted.

Then, it sort of clicked. Modern sports cars - whether that's an Aston, 911 or Jaguar - cocoon us from reality, thanks to all those electronic angels.Morgan's AeroMax doesn't do that: it's uncompromising in the way it delivers 4.2 secs to 100km/h and a 270-plus top speed that is enthralling.

Given its budget and resources, Morgan has produced a terrific performance car that most $375,000 potential buyers will dismiss because it isn't honed to corporate perfection and because they don't understand it. And that's their loss because they're only building 100 and they're all sold. Bugger!
SPECIFICATIONS
2008 Morgan Aeromax
Body: two-door coupe
Weight: 1180kg
Engine: 4.8-litre V8
Power/torque: 270kW @ 6300rpm/ 502Nm @ 3600rpm
Transmission: Six-speed manual/auto
Drivetrain: front eng, rear-wheel drive
Performance: 0-100km/h - 4.2secs (claimed). Top speed - 273km/h
Price: $375,000  (Australia)
Production: 100 (sold out)
Unique Cars magazine Value Guides
Sell your car for free right here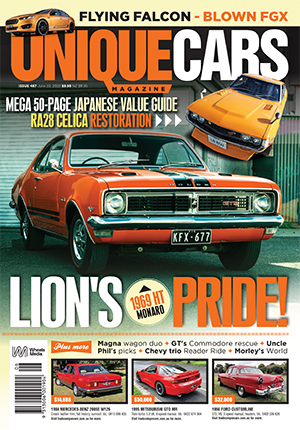 SUBSCRIBE TO UNIQUE CARS MAGAZINE
Get your monthly fix of news, reviews and stories on the greatest cars and minds in the automotive world.
Subscribe