Mitsubishi Supercharged TMR 380 Review
---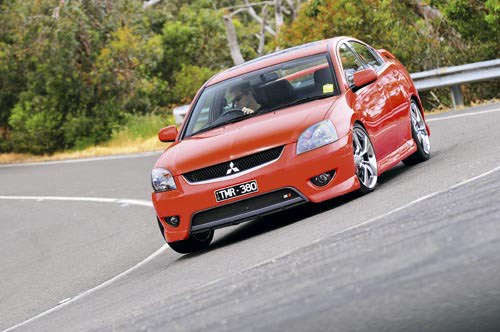 Mitsubishi Supercharged TMR 380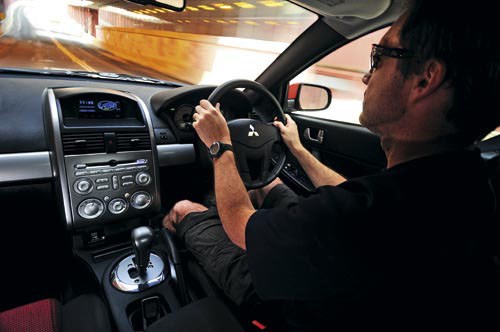 Mitsubishi Supercharged TMR 380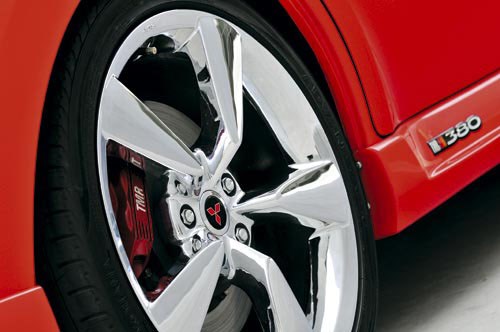 Mitsubishi Supercharged TMR 380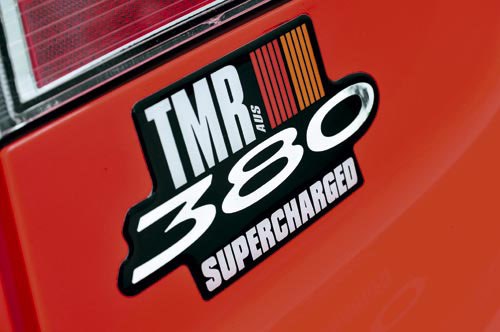 Mitsubishi Supercharged TMR 380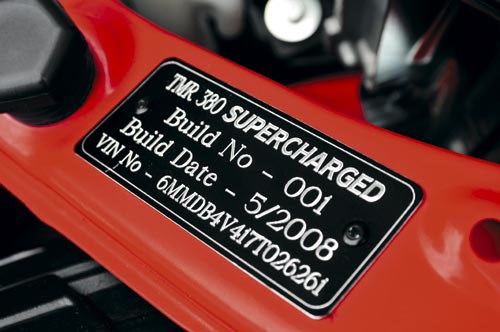 Mitsubishi Supercharged TMR 380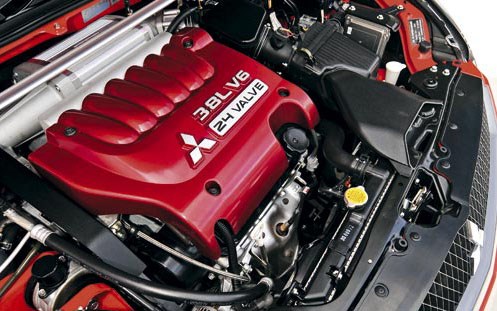 Mitsubishi Supercharged TMR 380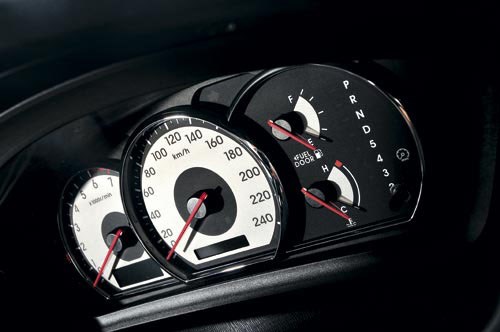 Mitsubishi Supercharged TMR 380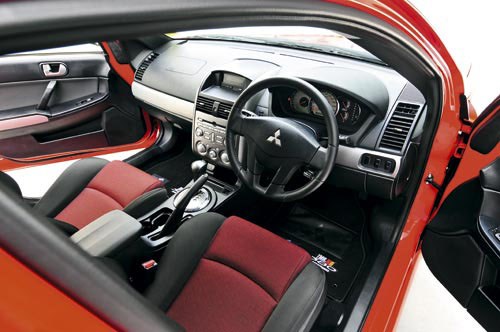 Mitsubishi Supercharged TMR 380

Blown opportunity: Here's the little-known story of the Mitsubishi supercharged TMR 380
Mitsubishi Supercharged TMR 380
February 5, 2008 will go down as a dark day in the history of the Australian automotive industry. That was when Mitsubishi gave up the fight and announced it would close its Tonsley Park assembly plant in Adelaide.
Media coverage was massive, of course. Every nook and cranny of the failure was picked over and reported exhaustively - tracing back through the Chrysler years, then through Sigma and Magna to Mitsubishi's last shot at an Aussie sedan, the 38. But one small part of the story was never reported.
Quietly, Mitsubishi shelved plans to announce the build of 20 supercharged 380s. Badged TMR380 Supercharged, 15 had already been assembled at Team Mitsubishi Ralliart's Dandenong HQ, with another five donor VRX Series IIIs on the way from Adelaide for conversion.
TMR is an independent outfit owned by motorsport veteran Alan Heaphy. Back then it was best known for running Mitsubishi's Australian rally program (now defunct). It had been Heaphy's job to pull the original TMR380 concept together a mere 10 weeks out from the 2006 Sydney Motor Show. The show car generated a positive response and Mitsubishi Australia boss, Rob McEniry, immediately declared his desire to build a production version. And that's just what he, Heaphy and various enthusiastic Tonsley Park engineering, manufacturing and product-planning staff laboured to bring to reality over the next 12 months.
In the end, the orthodox manufacturing processes of a mainstream car company just did not lend itself to building such a small run of performance vehicles.
So TMR shouldered the financial risk and took on the job of creating a bonafide 380 sports sedan.
"I think Rob would have liked to work together with us on the TMR in the same way that Holden and HSV work together, but it was just not possible in the end," Heaphy recalls. "It got very complicated, let me tell you. I can understand if you are going to do something from scratch but we already had a car that was there and all we were doing was putting add-ons on it."
Heaphy looked to be on a winner until the shutdown was announced. The RRP was hefty at $56,990, but it intentionally undercut Toyota's TRD Aurion - remember that car? All 20 TMRs were quickly claimed by dealers and there was a waiting list for more, prompting plans of another batch.
But within hours of the closure announcement, Heaphy had four cancellation faxes in his hand and another five rolled in over the next few days.
"We lost about 50 percent of the orders and thought 'right, what are we going to do here?'" he remembers. "So we kept pushing the boat and pushing the boat and dealers who knew what this thing could be bought one or two and sold them … and went from there. In the end we got sold without too much trouble."
Eighteen TMR380s went to dealers, McEniry bought one for Mitsubishi and Heaphy kept 001 for himself. That's the car you see here, which lives under a dust cover at TMR's new Hallam headquarters in south-east Melbourne, surrounded by the road-racing Lancer Evos that are nowadays the company's stock-in-trade.
"It's actually a bloody nice car to drive," Heaphy says as he rips back the cover. "It turned out pretty nice considering what it was." Indeed, the TMR380 does look the business, painted in unique TMR Red, sitting on chrome-finish ROH Flare 19x8-inch alloys, two 60mm chromed exhaust outlets protruding from cut-outs (the standard 380 only had one). The bodykit, styled by Mitsubishi designer Richard Holden, includes side skirts and bumper extensions while the rear wing is lifted straight from the VRX. However, the show car's non-functional bonnet-mounted NACA ducts were dispensed with for production.
The differences between concept and reality are more substantial under the skin. The production car is a five-speed automatic so the trick helical limited-slip differential and rattly ceramic clutch of the manual show car have been dispensed with. Fully-adjustable Koni coil-overs have been replaced by orthodox Koni struts, while Harrop Engineering brakes supersede Alcon and Brembo technology.
Under the bonnet, both the concept and the production TMR's 6G75 3.8-litre V6 employ a Sprintex S3/335 supercharger, running a modest 6.5psi boost. Power and torque claims are the same - 230kW at 5250rpm and 442Nm at 4000rpm, both figures well up on the standard 380's 175kW and 343Nm. However, in the interests of NVH, the production TMR runs helical rather than straight-cut gears and opts for pressure-fed engine oil lubrication.
Inside the production TMR it's almost stock VRX. There are branded floormats and TMR logos in the seatbacks, but everything else remains as it was from Tonsley Park. The show car's Recaro buckets, red leather trim and Eclipse entertainment centre are gone.
"All that stuff was too expensive," Heaphy explained. "We were just trying to keep the cost under control. I guess there was a little racer in it [the TMR380], so the functional bits in a car that make it go better - better brakes, better suspension, better wheels and tyres and a bit more power [are all there]."
Indeed, a 380 with a bit more is just how the TMR drives. It's quickly apparent that Heaphy and his able lieutenant Peter West have set the car up to be comfortable rather than a rock-hard racer.
That's obvious the moment you hit the throttle … and the steering wheel doesn't try and jerk out of your hands. Front-wheel drive with more than 400Nm available is a recipe for massive torque steer. Anticipating that, low-end power has been deliberately "peeled back" via the Sprintex piggyback ECU that couples-up with the standard Bosch controller.
It means the blown V6 is quite flat below 3000rpm, but then becomes increasingly lively, the whine from the serpentine belt-drive becoming increasingly obvious as revs rise.
Electronically timed - with traction control on and off - the TMR380 recorded an unimpressive 8.2sec 0-100km/h time. That's no faster than a standard VRX auto tested by Wheels magazine in January 2007. However, to 400m it's a couple of tenths quicker at 15.7sec and it's a massive 0.8sec quicker from 80-120km/h once the (still fairly tight) engine is untethered.
The chassis set-up has a similar comfort zone built into it. There would be no problem using this car as a daily driver as some owners apparently do, even though it rolls on low-profile 225/45ZR19 Yokohama Advan Sport rubber and the suspension height has been lowered 43mm. If anything, the TMR380 feels a tad under-damped, with plenty of vertical motion on rougher roads. On smoother stuff it's a faithful steer, with a stuck-down rear-end and a tendency toward understeer as corner speeds rise.
The brakes are the stellar performers here - six-piston calipers clamping 370mm discs up-front, four-piston calipers and 340mm discs at the rear. This thing stops hard! Repeatedly.
"Ninety-nine per cent of people get enthused about big brakes - including me," Heaphy laughs. "It's something you can never overdo. If you have a guy who wants to drive the car hard and get up to 160km/h three or four times in a few kays and then stop the car to zero, a normal brake system will die on him. I wanted something that would fill the wheel up, look good and was effective. Over the top? Great!"
Combine all these elements together and the TMR380 is soft-core sports. It would compete on-road against a Falcon XR6 or Commodore SV6 of the same era, having that same feeling of bulk and weight. Like them it doesn't excel in really tight, winding roads, but get it onto more flowing bitumen and it is right at home, comfortably soaking up the hours while the engine thrums along at low revs.
The only problem with that XR/SV comparison was the TMR's much more expensive price tag. Having said that, no doubt one thing that RRP did buy was exclusivity. There are 20 TMR380s and that's that. There are more famous, more focused Aussie sports sedans, but surely none that occupy such an undeservedly sad and truncated place in Aussie automotive history.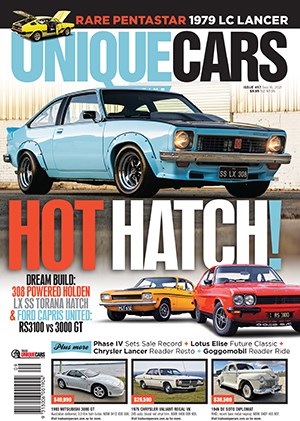 Subscribe to Unique Cars Magazine and save up to 42%
Australia's classic and muscle car bible. With stunning features, advice, market intelligence and hundreds of cars for sale.
Subscribe