HSV E3 GTS LPI Review
---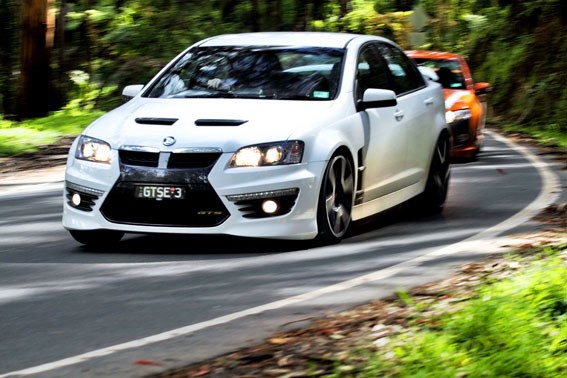 HSV E3 GTS LPI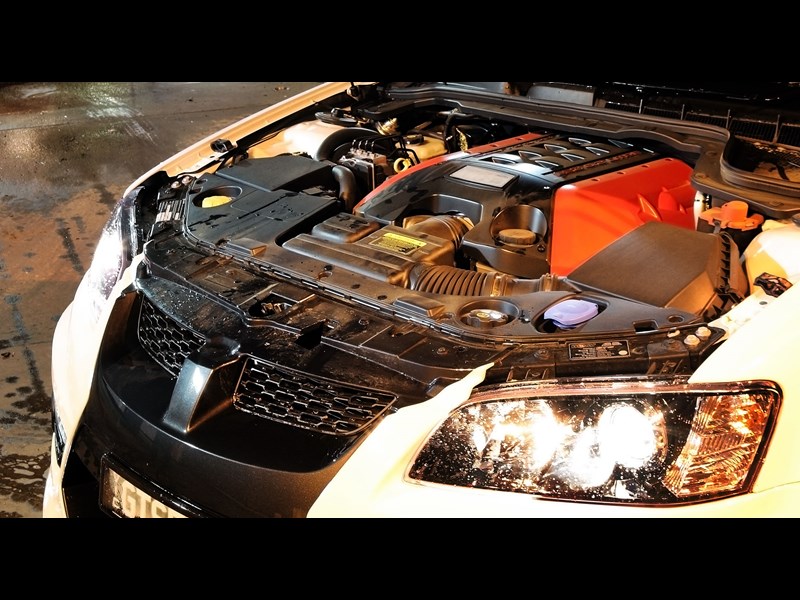 HSV E3 GTS LPI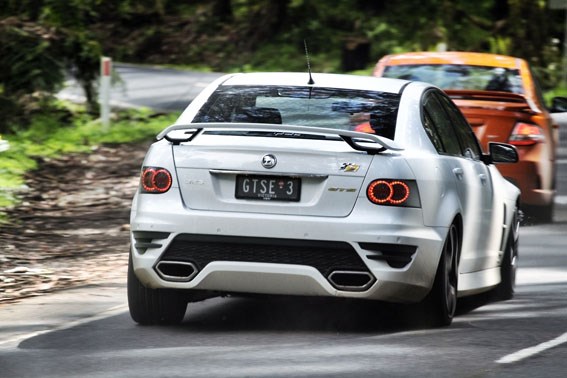 HSV E3 GTS LPI

HSV GTS. Excitement on wheels
HSV E3 GTS LPI 
Driving a new GTS always creates a frisson of excitement. With mega power and radical styling that makes little boys and their dads point as you rumble by, it's the leather-lunged bad-arse of HSV's wild bunch. It comes with the hardware to make you feel like Holden Racing Team champ Garth Tander, but now it also has the software to turn your Sunday drive into a track test. It's called EDI - Enhanced Driver Interface - but more on that later.
This new E3 GTS is a dual-fueler, like your average taxi. Well, not really. The LPI badge stands for Liquid Propane Injection and you can't tell whether you are running on liquified gas or petrol, it's that good. With the LPI button depressed, the 6.2-litre V8 starts on petrol, then switches to gas, but between 4000 and 4500rpm, if you are really motoring it reverts to normal fossil fuel. Switching from petrol to gas on the run is a doddle - you simply hit a button.
It takes a couple of minutes to purge the fuel lines but the changeover is seamless.
But bugger fuel/gas economy, how does it go? Drop the clutch and rev it to the change-up alarm in the first four gears and the GTS hauls, accompanied by a sensational bellow from the Bi-Modal exhaust. Power delivery is so smooth that it doesn't feel particularly quick right off the line (possibly due to the 90kg weight penalty of a full 'gas' tank), but the GTS will hit the old ton as you change into fourth, with plenty to come.
There is a sophistication to its sportiness, too, and Magnetic Ride Control damper settings in the 'soft' Performance mode are spot-on for absorbing road irregularities - even on 20-inch rubber - while keeping the car on line. Ride finesse is one of GTS's more overlooked attributes. Things get more lively in the stiffer Track setting, but it remains well-controlled and there's so much grip.
This GTS came with the optional 'yellow' big brake package ($4475 including 20-inch spare wheel). I did a couple of high-speed stops on a deserted country road and their power is phenomenal. The GTS pulled up straight-as-a die and a glance in the mirror revealed two long black lines of rubber, punctuated by ABS interventions.
Now to EDI - ­a first for an Australian-made car. EDI uses the centre touch screen to display and record a wide range of real-time performance indicators including G-forces, power and torque levels, and here's the cool Garth Tander part - Driver, Stopwatch, Data Logging and Race screens (every circuit in the country is in the memory). In short, EDI is perfect for honing one's skills on track days.
But there's too much to explore on a half-day drive and the combination of a small-ish display and detailed readout makes it hard to see information at a glance when exploring GTS's analogue extremes.
No, it's best left for the track, where you can download lap data to USB and review it just like GT would with his engineer. The big downside is it's PC-compatible only and I'm a Mac man. So I'd rather have a Clubsport R8 with the big yellow brakes, thanks.­­­
SPECIFICATIONS
HSV E3 GTS LPI
ENGINE: 6162cc V8, OHV, 16v
POWER: 325kW @ 6000rpm
TORQUE: 550Nm @ 4600rpm
WEIGHT: 1924kg
TRANSMISSION: 6-speed manual
0-100km/h: 5.2sec (estimated)
TOP SPEED:  250km/h (limited)
PRICE: $93,165
Unique Cars magazine Value Guides
Sell your car for free right here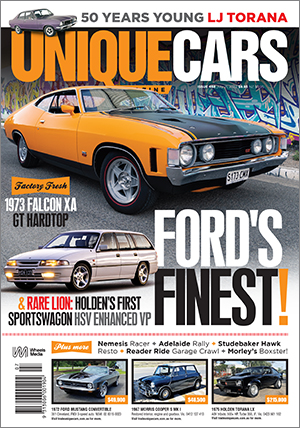 SUBSCRIBE TO UNIQUE CARS MAGAZINE
Get your monthly fix of news, reviews and stories on the greatest cars and minds in the automotive world.
Subscribe