Audi R8 V10 Spyder Review
---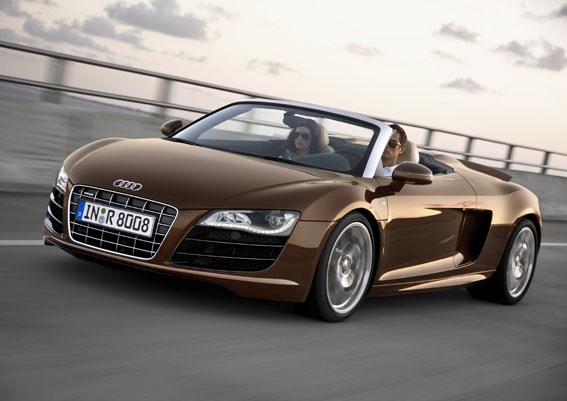 Audi R8 V10 Spyder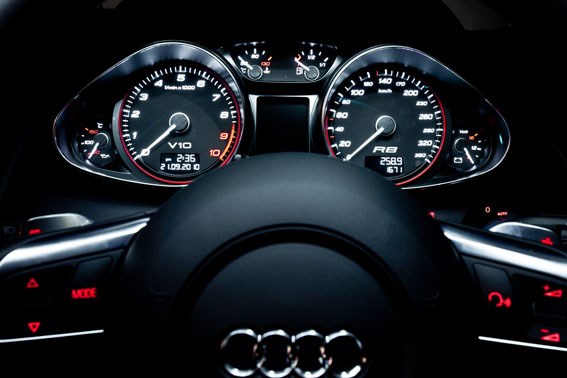 Audi R8 V10 Spyder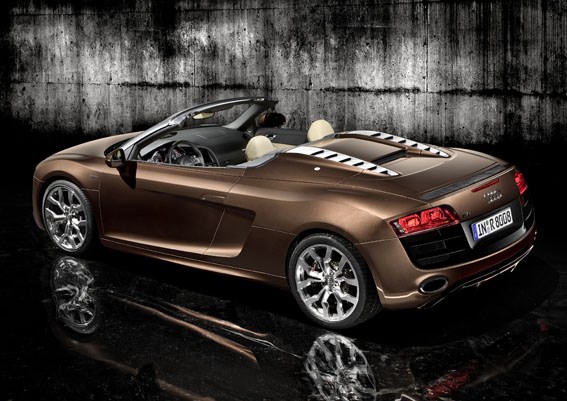 Audi R8 V10 Spyder

Audi R8 V10 Spyder. Wind-in-the-hair Euro
Audi R8 V10 Spyder
Product, product, and more product - if that's how to succeed in the car business, then Audi has perfected it. Barely a month goes by without yet another new model or variant wearing the Ingolstadt brand's four-ringed logo arriving on our shores (see previous page!), and buyers can't seem to get enough of it. Audi's global sales have skyrocketed, and in Australia, 2010 will see more than 13,000 leave showrooms.
But it's good product that really works wonders, and when your best car also happens to be your halo car, why not milk it for all it's worth? In the case of the V10-engined R8 Spyder, that's nearly 400 large, but that isn't a sum punters won't pay for an Audi. Lamborghini DNA, show-stopping styling, a brilliant chassis and several global Performance Car awards have cemented the R8's iconic status.
It was only a matter of time, then, before 2007's cracking 4.2-litre V8 R8 coupe gave birth to a family of R8 models, and this is the latest - the big-engined version with an electrically folding fabric roof. But the Spyder is no hideously butchered coupe. It's quite different in terms of its styling, but in this case different still means smokin' hot.
Gone are some of the coupe's signatures - like the perpendicular 'sideblade' that marks the air intake and the clear cover that exposes the gorgeous mid-mounted engine - but the R8's visual impact barely suffers. Silver ribs along the engine cover not only contain air outlets for engine cooling, but also look the business, and even with the roof up, so does the Spyder.
The roof itself weighs only 42kg (which is a perfect reason for avoiding the fashionable, if bulky, folding-metal variety) and takes just 19sec to open or close, at speeds up to 50km/h. The heated-glass rear window remains independent of the convertible top and can be opened with the roof closed, or raised when the roof is down to act as a wind break. What the fabric top also does, though, is liberate the spine-tingling symphony that plays from the magnificent 386kW V10.
Extra weight (100kg, for body strengthening) might have blunted the V10's performance a smidge, but the sound makes up for it. Even when you've driven it before, reacquaintance with this 5.2-litre monster is always eye-opening, especially as the tacho swings past 6000rpm and it howls like a gaggle of banshees towards the towering 8500rpm redline. You don't need to drive the V10 like this - it's tractable, and also much more economical, if you don't - but the aural reward is hard to pass up.
Dynamically, the Spyder is every bit as planted and accomplished as the coupe, though like its hard-top relative, it demands finesse when you're trying to extract every ounce of its considerable talent.
But there's no reason why owners wouldn't be equally as impressed by the microphones embedded into the seatbelts to enable audible Bluetooth operation with the roof off. That's what 400 large buys you.
SPECIFICATIONS
AUDI R8 V10 Spyder
ENGINE: 5204cc V10, DOHC, 40v
POWER: 386kW @ 8000rpm
TORQUE: 530Nm @ 6500rpm
WEIGHT: 1720kg
TRANSMISSION: 6-speed sequential
0-100km/h 4.1sec (claimed)
TOP SPEED: 313km/h (claimed)
PRICE: $392,000 (R-tronic)
Unique Cars magazine Value Guides
Sell your car for free right here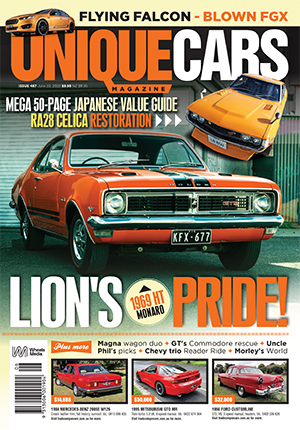 SUBSCRIBE TO UNIQUE CARS MAGAZINE
Get your monthly fix of news, reviews and stories on the greatest cars and minds in the automotive world.
Subscribe