2011 FPV: GT, GT-E and GS review
---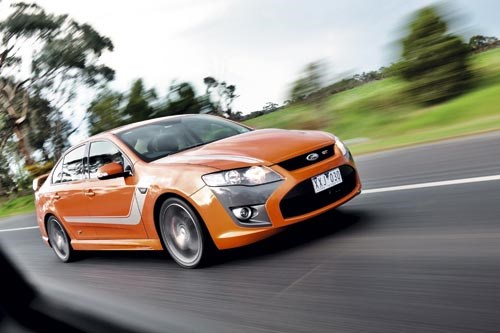 2011 FPV: GT, GT-E and GS review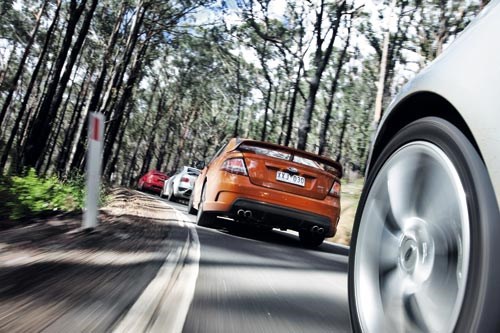 2011 FPV: GT, GT-E and GS review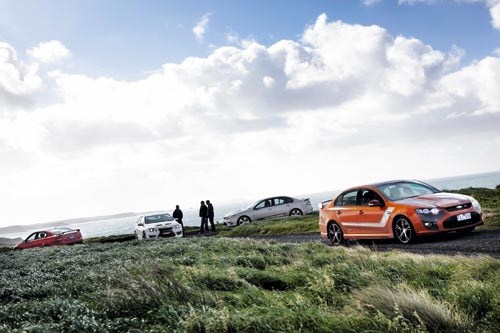 2011 FPV: GT, GT-E and GS review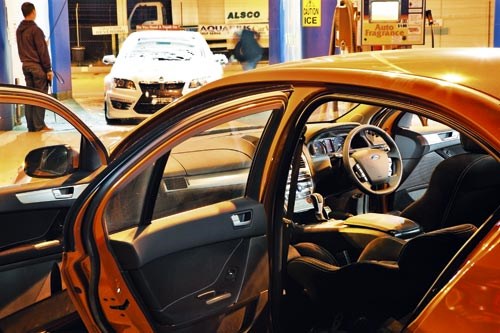 2011 FPV: GT, GT-E and GS review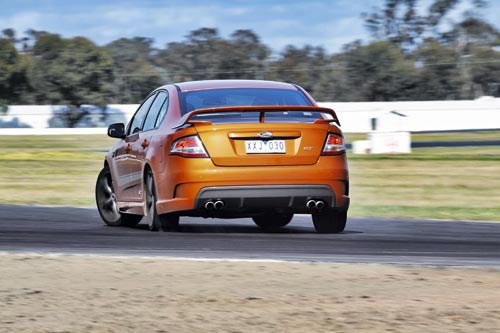 2011 FPV: GT, GT-E and GS review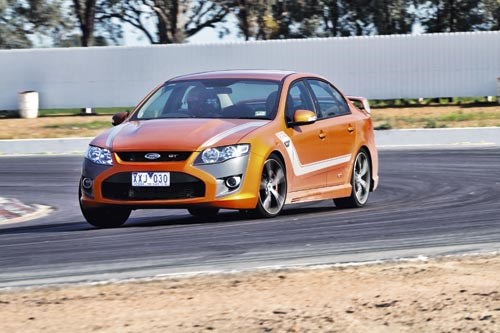 2011 FPV: GT, GT-E and GS review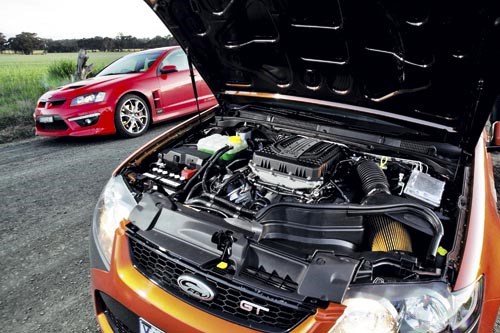 2011 FPV: GT, GT-E and GS review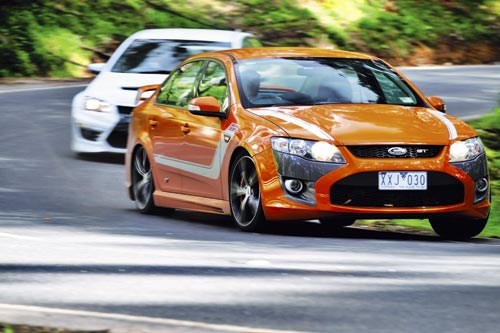 2011 FPV: GT, GT-E and GS review

Has FPV's new engine been worth the spend? YES! reckons a very happy Glenn Torrens
2011 FPV: GT, GT-E and GS
John Bowe almost burst out of his skin when I told him I was set to sample FPV's long-awaited new Aussie-developed engine range.
"Oh, mate!" he said during our time with the Brock Commodores for a recent  issue of Unique Cars, "I had a go in it last week. It's a dead-set cracker!"
And after three days and almost 2000km in FPV's updated GT, GT-E and GS sedans, I know why JB was so excited. FPV's new supercharged 5.0-litre Boss engine, in both the GS 315 and GT 335kW guises, is a ripper from the moment you push its console-mounted start button.
The drive (with sister mag MOTOR) was from a Philip Island to Mount Panorama and to put things in perspective, we also had two foes from Team Red: an HSV GTS and ClubSport R8.
And holy hell! Was it fun! Lean into the throttle of FPV's new donk and the blower lets you know it's working with a whine from in front of the firewall. It's especially delicious in the GT. Even in the 'GT in a suit' luxo GT-E, the whine is the dominant (but not intrusive) aural aura. Get up it for the rent and the new bi-mode exhaust (especially the 335's) spits and snarls like muscle cars of old. It reeks so much of proper old-school metal that you crack the back window to let more noise in; it makes you grin like a fool.
According to FPV, the suspension is calibrated to be supple in the grand tourer tradition and any FPV sedan is sensational for covering bulk kays over Aussie back roads. With an alloy block, the new engine is around 45kg lighter than the previous Boss donk. Even at nearly two tonnes – driver, passenger and full tank of Ultimate – Ford's latest big brawny sedans marry their lighter nose with delicious throttle response (especially the manual) to provide a new nimble light-footedness. The lead-tipped arrow feel of old is gone and turn-in and on-road feel is more in line with that of FPV's turbo sixes.
But the competence of FPV's new engine highlights flaws in the FG's chassis and handling. Getting 335kW (that's a poofteenth under 450 horsepower) and 570Nm of torque (from 2200rpm) to the ground is always going be a challenge. Acceleration testing was hampered by the two FPVs' reluctance to hook-up cleanly but the real test for most drivers - and hence my disappointment - is on the road. Punching the pedal - even at 80km/h on barely damp bitumen - resulted in all sorts of banging and crashing from the rear end. Even with the safety net of stability control, the GT and GS could be a handful on a wet road.
In the tighter twisties, too, there's a loss of composure. That grand touring suspension and FPV's narrower tyre specification just doesn't provide the breadth of capability that HSV's firmer setup does. Clobbering rough pavement mid-corner rattles the steering rack, sending pulses up the column. The GS's brake pedal is a little longer than intuition leads you to expect, but remains firm. The GT's brakes are bigger Brembos all round – as before – and continue to offer more than competent performance.
You can bet the FPV/Prodrive lads are already working on better harnessing the horsepower fenced in by the FG but for now, this stunning new engine is every bit as good as we expected. FPV reckons it'll change present sales breakdowns of 60/40 (V8 to Turbo) to 70/30 but this engine will also make some present and potential HSV owners scratch their chins, too. Aussie fast car fans have never had it so good.
Unique Cars magazine Value Guides
Sell your car for free right here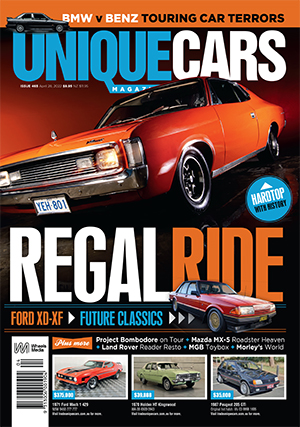 SUBSCRIBE TO UNIQUE CARS MAGAZINE
Get your monthly fix of news, reviews and stories on the greatest cars and minds in the automotive world.
Subscribe