2010 Bentley Mulsanne Review
---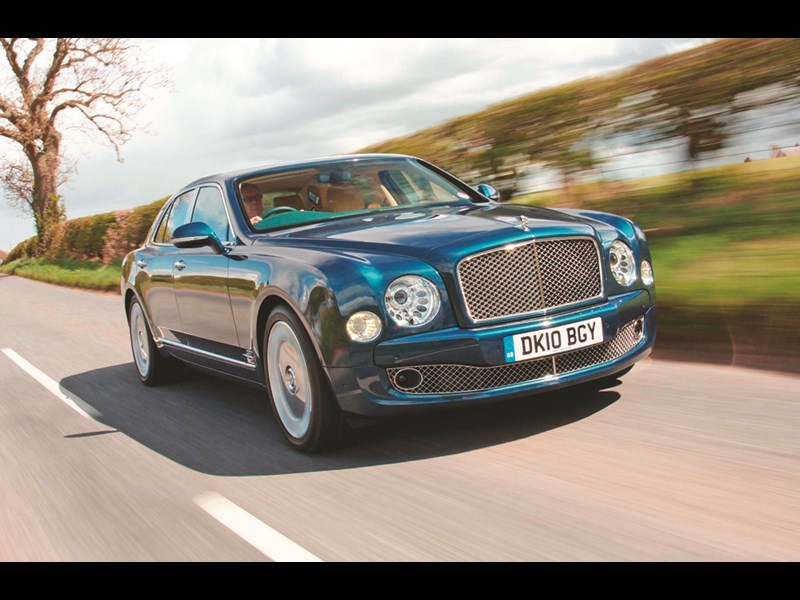 2010 Bentley Mulsanne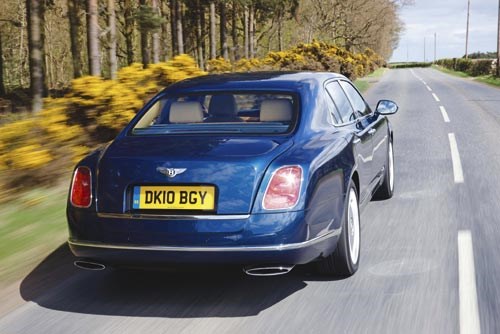 2010 Bentley Mulsanne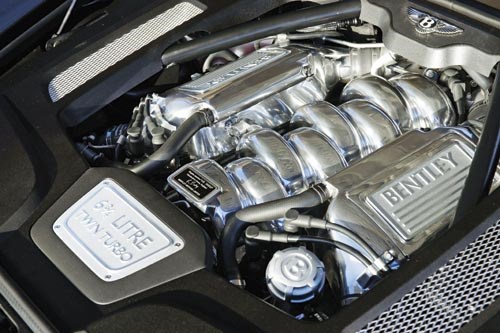 2010 Bentley Mulsanne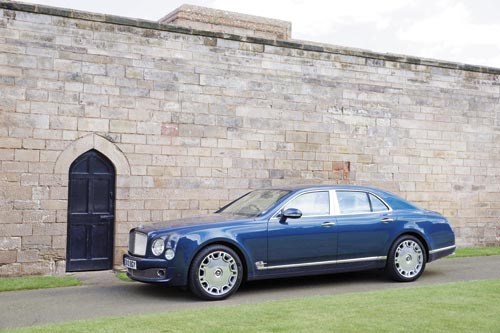 2010 Bentley Mulsanne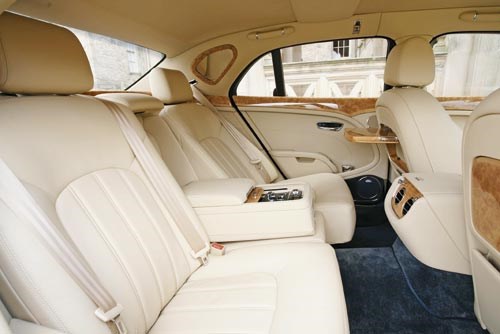 2010 Bentley Mulsanne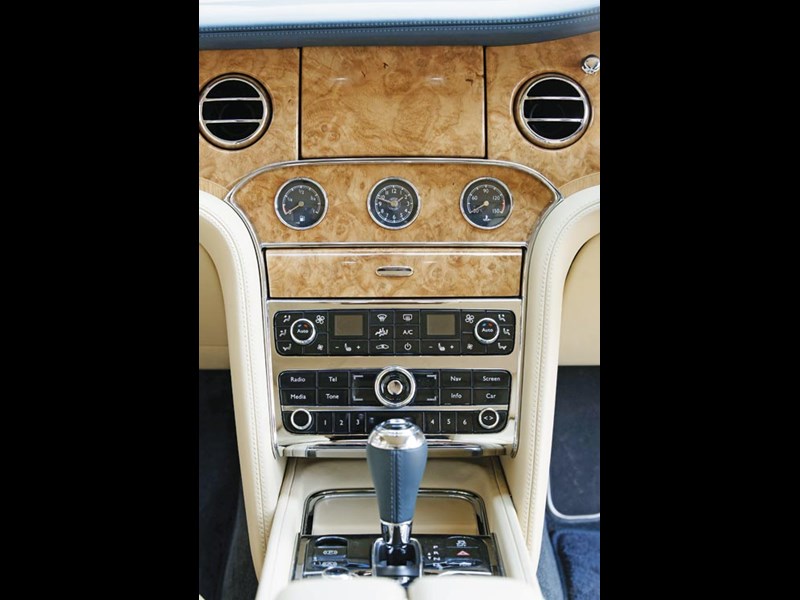 2010 Bentley Mulsanne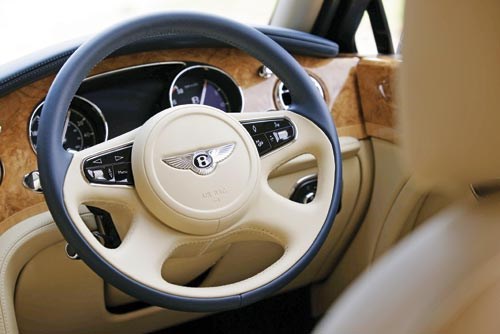 2010 Bentley Mulsanne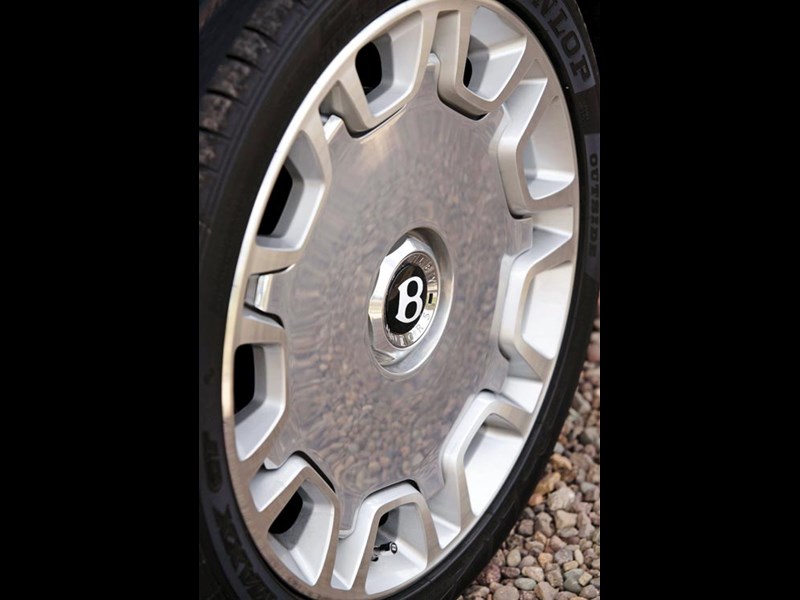 2010 Bentley Mulsanne

The Mulsanne is the first pure new Bentley in 80 years
2010 Bentley Mulsanne
Driving a new Bentley is always an exceptional experience, but when that car is the first all new, pure Bentley in 80 years it elevates the encounter to an altogether higher level.
Let me explain why. In 1931, Bentley's investors lost the battle to keep the marque alive and it went into liquidation. The principle bidder was Napier, but at the last minute Rolls-Royce, fearing that Napier had the financial and engineering wherewithal to transform Bentley into a genuine rival to the 'Flying Lady', outbid them.
Over subsequent decades, Bentley became little more than a badge engineering exercise, a sportier Rolls- Royce. In fact, following World War II, Bentleys were the first cars produced at Crewe because, the legend goes, body steel wasn't high enough quality for RR.
Fast forward to 1998 and Volkswagen Audi Group buys both Rolls-Royce and Bentley, but the Machiavellian machinations of the motor industry result in BMW acquiring Rolls-Royce and VAG keeping Bentley.
Over the past 12 years, the Crewe factory has been totally refitted and sales of the VW-based Continental have secured Bentley a reasonably solid financial footing.
However, the flagship Mulsanne still owed its roots to previous Rolls-Royce technology and was outdated compared to contemporary rivals like the BMW-funded Rolls-Royce Phantom and Ghost.
Fortunately, VAG's bean counters were convinced by a business case for a new flagship model.
Early on a Scottish spring morning, my Windsor Blue Mulsanne, with optional, but must-have 21-inch wheels, awaits. It's not a pretty car, but Bentleys aren't: they are proud, handsome with the coiled energy of an athlete on the starting blocks.
Some find the offset front lights off-putting as, indeed, I did, but now they no longer bother me. What is admirable is the car's rakish stance, emphasised by a sharp swage line running down its flanks and into the swelling rear haunches.
It's a contemporary take of the same line used so effectively by Heffernan and Greenley on their Bentley Continental R. That contour is at its most evocative when seen through the door mirror, with the road and hedges unfurling as you speed down country lanes.
Open the weighty door and your hand is caressed by diamond etching on the underside of the handle; this tactility repeated on the gear paddles and other switch gear. It's this obsessive attention to detail that sets the Mulsanne apart.
Your hand caresses the finest hides, slides over silky oak veneer, or is chilled by the chrome-on-brass organ stops and air vents. Feet snuggle into fine Wilton carpeting or ankle deep sheepskin rugs.
Slide into the driver's seat and it's akin to an SUV with a fine, elevated view through the double glazed windscreen down the muscular bonnet towards the newly restyled Flying B. Instrumentation is simple white-on-black dials with some piano black inserts on the centre console.
Press the start button and the totally re-engineered 6.75-litre V8 woofles into life, settling down to a steady even beat.
Conscious of the car's US$320,000 tag I take the first few miles cautiously, playing with the Sport, Comfort, Bentley suspension and steering settings, settling on the latter as the best ride compromise.
With growing confidence I start to exercise the aluminium throttle with more enthusiasm, releasing a tsunami of 1020Nm and 376kW.
The back squats slightly as the Flying B rises and all 2585kg is flung down the road with startling ease. Bentley quotes 5.3 seconds 0-100km/h and a 296km/h top speed, neither of which I got near but I can well believe.
As velocity increases the car seems to shrink around you and it has an ability to hustle down narrow lanes and carve through bends with a surefootedness that has to be experienced to be fully appreciated.
The Mulsanne is a special driving experience. Others might have a more cosseting ride but none equal this car's character. Old W.O. would approve.
SPECIFICATIONS
2010 Bentley Mulsanne


Body: four-door sedan
Weight: 2585kg
Engine: 6.7-litre V8
Transmission: 8-speed automatic
Power/torque: 376kW @ 4200rpm/1080Nm @ 1750rpm
Performance: 0-100km/h – 5.3 seconds
Brakes: disc front and rear with power
Price: $750,000 (EST.)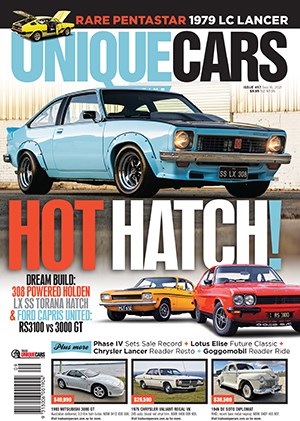 Subscribe to Unique Cars Magazine and save up to 42%
Australia's classic and muscle car bible. With stunning features, advice, market intelligence and hundreds of cars for sale.
Subscribe