2010 DRB540 Cobra Review
---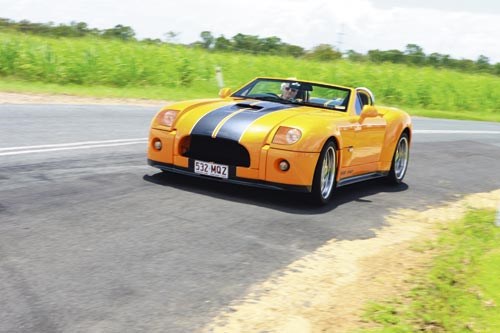 2010 DRB540 Cobra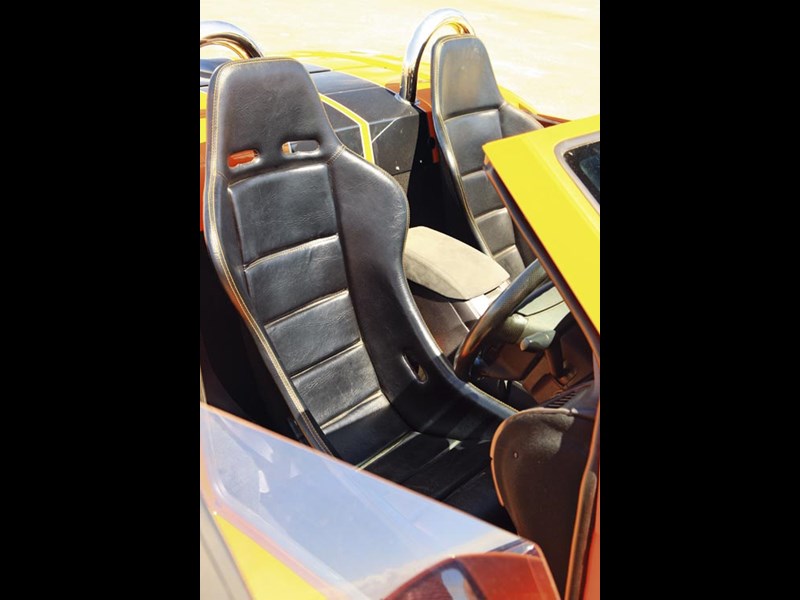 2010 DRB540 Cobra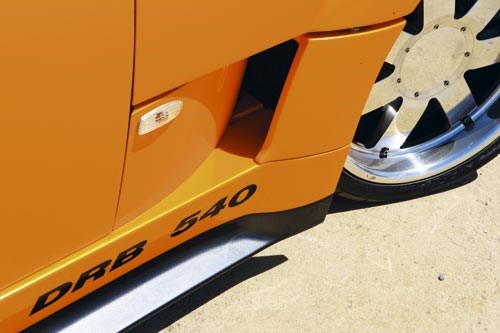 2010 DRB540 Cobra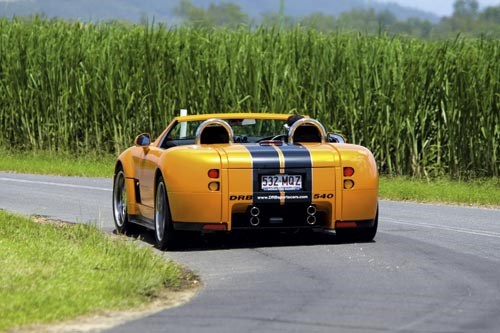 2010 DRB540 Cobra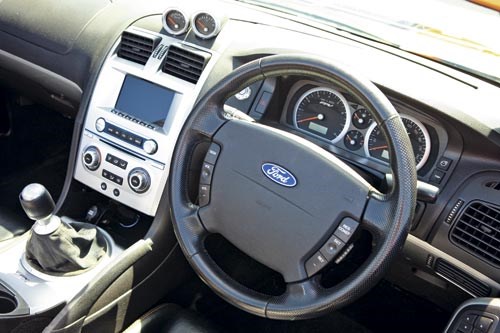 2010 DRB540 Cobra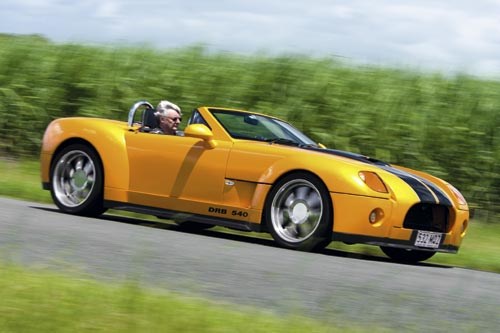 2010 DRB540 Cobra

Queensland manufacturer DRB has a fresh take on an iconic roadster
2010 DRB540 Cobra
Fans of 'traditional' Cobras – real or replica – may not enjoy the latest offering from long-time manufacturer DRB Sportscars.
Founder and former owner of DRB, Denis Bedford, was smitten at first sight by the Shelby Cobra Concept when it appeared at the 2004 Detroit Motor Show.
Using little more than photographs and a scale model as reference, Bedford set about shaping a car that would closely resemble the show-stopping roadster while accommodating easily acquired-components from a late-model V8 Falcon.
The 540 shape is distinctive and purposeful without being truly pretty. Low-angle views flatter its chunky lines, but behind the slab sides is a cabin way more spacious than was ever possible in original AC-derived Cobras.
Even with standard Ford seats instead of the skimpy sports shells fitted to the test car, sprawl-space and elbow room would be excellent. Higher-set seats might also combat the visibility problem created by thick windscreen pillars and compounded by this car's low-set driving position.
Internal fittings including the dash and steering wheel are Ford-sourced and accordingly drab but the aspect of this car that will most appall 'traditionalists' is the way it drives.
In ex-Ford form, the 5.4-litre Boss V8 generates a useful 290kW. With only minor tweaking, the demo-car's motor was pushing out around 330kW; driving through a six-speed transmission geared to fling it in a perfect environment (like Mt Panorama or Phillip Island) to a 260km/h top speed.
With that quantity of kilowatts on tap and only 1350kg to shift, full-throttle getaways are bound to fill the mirrors with a haze of burning rubber. Or so you would think.
Apart from a chirp before the selectable traction control kicks in, the 540 just squats and goes. Acceleration in first is brutal and so rapid you need quick hands to grab the gear-lever before the 6000rpm limit arrives. 0-100km/h takes less than five seconds and it stops like you've driven into treacle thanks to ABS-aided, 325mm discs.
The next difference between the Concept and 'Original' Cobras is an almost complete absence of wind buffeting. Even with deflectors fitted, the older cars would funnel gales of offensive air into the passenger space. This one, with the electrically-operated windows up or down, feels more like an open-top Benz or BMW.
Then there's the ride. On the freeway the 540 lopes along in near silence, which is expected for a car that in this specification would cost around $100,000 to build. But the prospect of mid-bend bumps and potholes still awaits.
Clip a broken edge and the rear will jiggle, but on even a very sub-standard surface the stability and resistance to bump steer from either end is exemplary.
Toss in a few twitchy right-angle bends and the front threatens initially to run wide, with doughy power steering no aiding the cause. Then the semi-race tyres on 19 inch rims warm – literally – to their task and turn-in becomes more definitive.
With growing confidence in the car's lateral grip and ATC controlling the rear, full-throttle exits can be enjoyed without fear of things getting ugly.
In fact, I was amazed when returning the car to be told it was still running 'track-day' suspension settings and less compliant than usually fitted by self-builders.
While the 540 has the poise to qualify as a long-distance cruiser, most of the 30+ cars delivered already or under construction in DRB's Gold Coast factory will rarely stray too far from home. And that's probably just as well.
The 70 litre alloy fuel tank hogs about 80 percent of the boot-space, leaving insufficient room for even one lot of overnight luggage. Add to that the absence of a spare wheel and the prospect of being stranded somewhere inhospitable becomes a real concern. An optional hardtop will be available shortly.
Inspecting a workshop full of part-completed 540s gave further clues to the source of the car's rigidity. The welded aluminium monocoque achieves five times the required standard in 'beaming tests' which measure torsional rigidity. That's also an improvement of 15 percent on DRB's traditional steel-tube Cobras.
Those hefty pillars play a major part in roll-over protection and are supplemented by integrated roll hoops mounted behind both seats.
DRB Sportscars proprietor Peter Ransom says that a home constructor of average ability will transform the 540 body/chassis unit into a user-ready car within 300 hours and at a cost that's unlikely to exceed $60,000.
The basic kit costs $22,000 with the majority of mechanical, trim and suspension parts coming from a late-model Ford XR8. Complete, turn-key cars can be supplied by DRB for less than $100,000.
SPECIFICATIONS
2010 DRB540 Cobra
Body: aluminium and fibreglass two-door roadster
Weight: 1350kg
Engine: 5.4-litre V8 with fuel injection
Power & torque: 290kW @ 5750rpm 520Nm @ 4750rpm
Performance: 0-100km/h: under 5 seconds Top speed: 260km/h
Transmission: six-speed manual
Suspension: Front – independent with coil-over damper units Rear – independent with coil springs and modified control blade
Brakes: disc front/disc rear with power assistance & ABS
Price: $100,000 (approx.) - turnkey
Unique Cars magazine Value Guides
Sell your car for free right here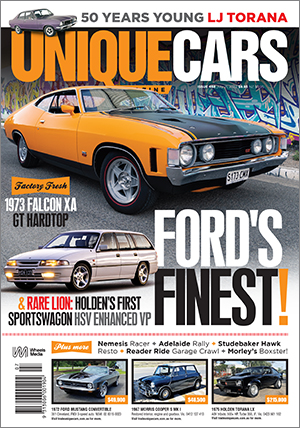 SUBSCRIBE TO UNIQUE CARS MAGAZINE
Get your monthly fix of news, reviews and stories on the greatest cars and minds in the automotive world.
Subscribe