2009 HSV E Series 2 GTS Review
---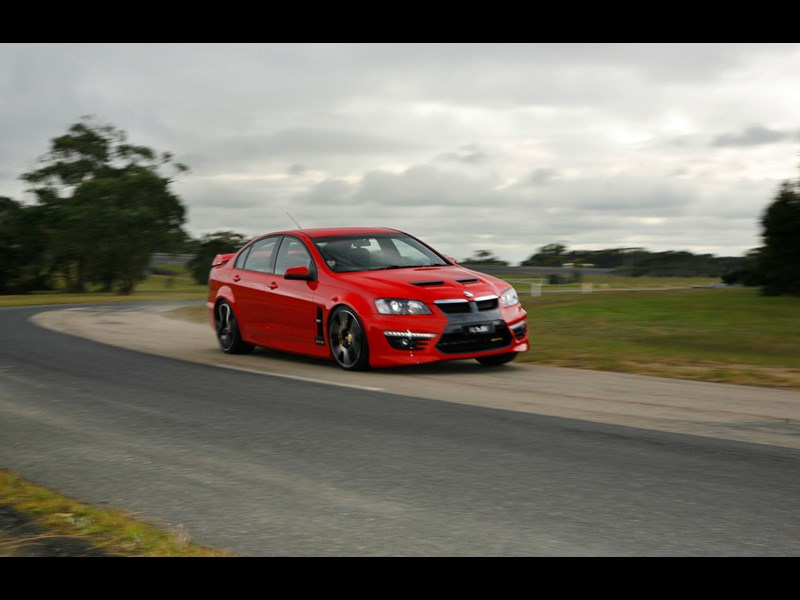 2009 HSV E Series 2 GTS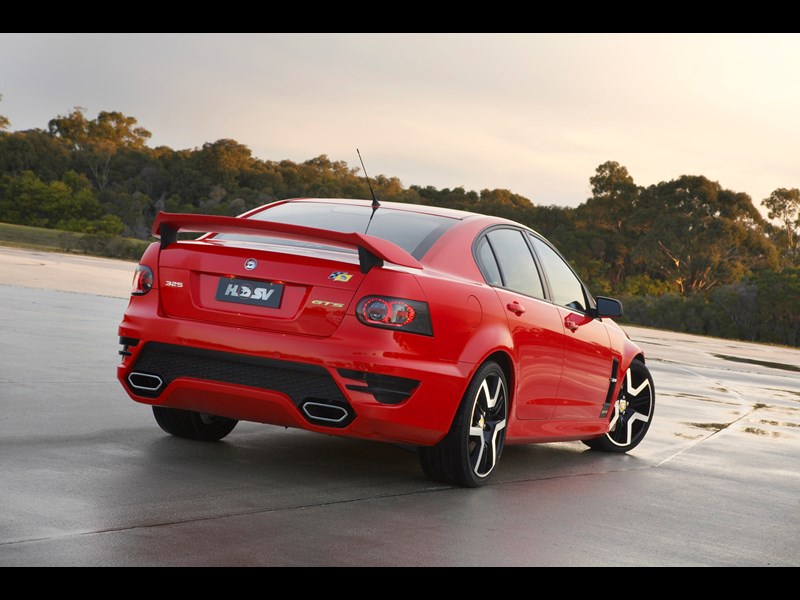 2009 HSV E Series 2 GTS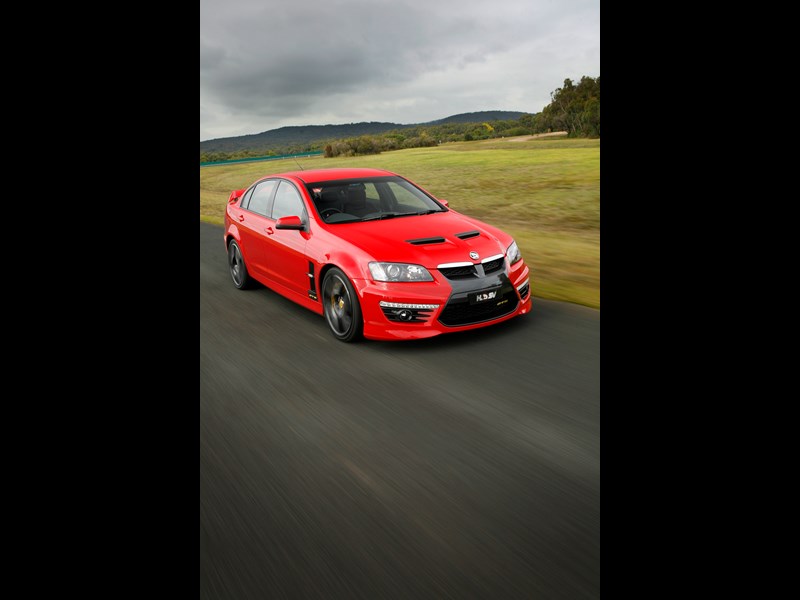 2009 HSV E Series 2 GTS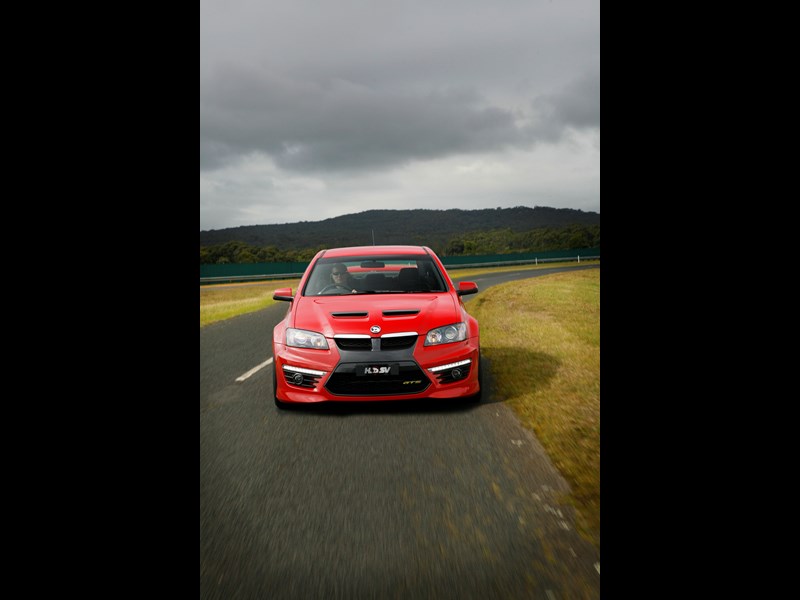 2009 HSV E Series 2 GTS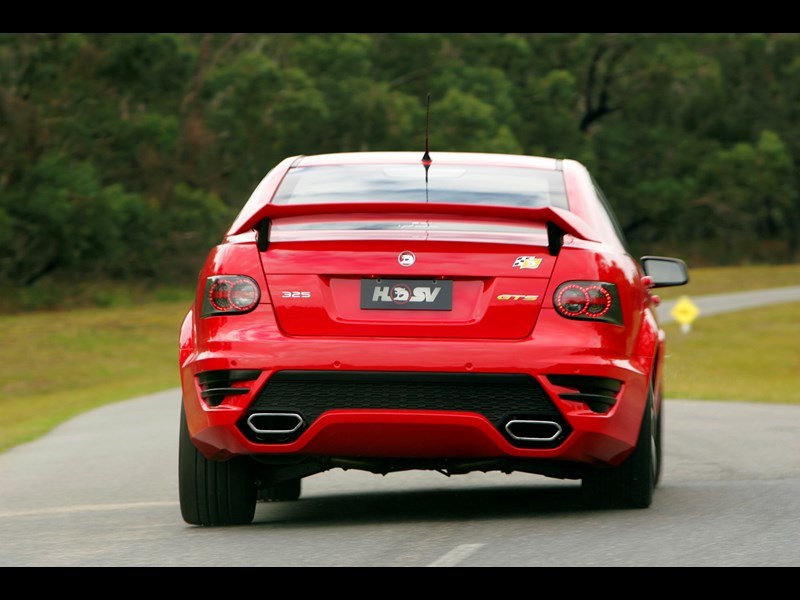 2009 HSV E Series 2 GTS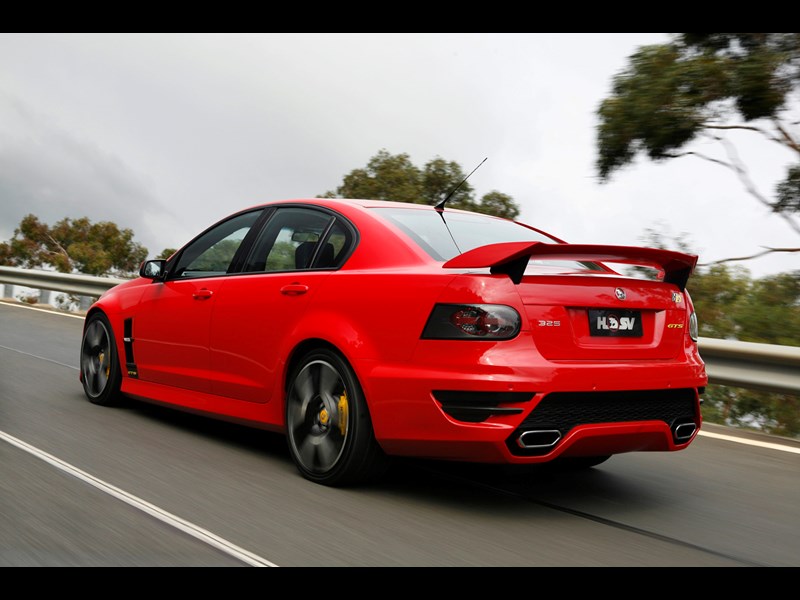 2009 HSV E Series 2 GTS

Launch test: We drive HSV's hugely awaited E Series 2 GTS. In a tough market, HSV bravely tosses us a very hot newie. Does it cut the mustard...?
HSV E Series 2 GTS
Greg Leech reports on the latest hottie from HSV.
You don't need to be Kochy to have a handle on the fact that money is tight out there in car land. So, how about a whole new range launch from a boutique muscle-marque? Hmmm. 'Tread warily', must have been the good fiscal advice out there at HSV's HQ in industrial Melbourne's Clayton South as it planned its E2 range of machinery. Yes, it's in this environment that Holden Hottie outfit HSV has bravely thrown the covers off its newies. But HSV had a very clever card up its high-compression sleeve…
HSV was looking for some intrigue for E2. Some way to gather the clan and get them talking. But the sorts of dollars associated with a massive advertising splash just weren't laying around. How to reach them? The internet…
HSV's clever use of viral marketing via social networking websites created the sort of buzz for the E2 range that would, using traditional means, cost many more thousands of dollars than it eventually spent on getting the great 'fizz' it managed for its all important new car.
You see, HSV let little snippets out, on Facebook and the like, showing small parts of the car, all couched in the restricted access 'Area E2' theme. As soon as it embarked on this campaign, forums were set alight, with speculative interest compounding via the wonder that is the worldwide web. It continued, until the reveal date of 9/9/09. Very cute, very clever.
But that's the sizzle. How about the sausage? Would HSV be able to deliver a better range of cars, especially at a time of a global car manufacture wind-down. A ground-breaking car in this climate? It was a big ask. How did HSV do? Very well, as it turns out…
The six-car HSV E2 range consists of: The top of the line Grange, Senator Signature, Maloo R8, Clubsport R8, Clubsport R8 Tourer and the HSV 'hero car', the GTS. All have been changed, but the car the bloggers want to talk about is the GTS. So let's make that the focus.
The most obvious change to the E2 range is those Daytime Running Lights (DRL) and these grace the full range of HSV E2 hardware. HSV claims that "European studies have shown that appropriate DRLs can greatly reduce the number of multi-vehicle accidents during the day time". While that may be true, the reason these got the nod at HSV is for the distinctive look, make no mistake. The fact they are claimed to be safety-enhancing is pure luck.
The GM-sourced, 6.2 litre LS3 V8 boasts a whopping 325kW (the extra eight kW over the other cars in the range coming via exhaust back pressure adjustment).
At the launch journalists were invited to experience the car's all-new Intelligent Launch Control (ILC). The system basically allows the driver to select Competitive Mode, bury the right foot into the gas (things level out at 4500rpm) and drop the clutch like there's no tomorrow. It goes against all thoughts of mechanical sympathy, but after half dozen goes at Winton Raceway, I can attest to its effectiveness. You are simply slingshotted from 0-100km/h in 5.17 sec, (HSV claims 4.96, but I saw 5.17 in the hands of Supercar pilot Paul Dumbrell) with minimal wheelspin and each one of those home-bred neddies working in unison. Very impressive.
'Competition mode' ESC is new for E2. This gives a more sporty set of parameters for those looking to wrest a bit more driver control back from the software. In short, interference from the ABS and traction control and stability systems is set to allow for more spirited feedback to the driver. Once again, we were let loose around Winton and there is no doubt this will make most drivers more competent. Interestingly, V8 supercar aces Garth Tander and David Reynolds were on hand to show us mortals how it is really done and the latter happily claimed to be faster using the technology. I'm guessing it's the same for Tander. Yep, you can be sideways and still safe in your GTS. Good news indeed when considering the power lurking under that tizzied-up bonnet. Just on that, for mine the front of the car is decidedly overstated. Yes, it's a hugely 'in your face' muscle car, so it is entirely in keeping that it not waste any time on subtlety. But there are more angles and colours there than a cubist exhibition. Still, the diehards will probably love it.
The bi-modal exhaust comes as standard equipment on the GTS (optional across the rest of the range) in addition to recalibrated Magnetic Ride Control (MRC) and 8.5 inch (up from 8 inch) wide, 20 inch wheels as standard. The major optional offering for the GTS is the six-piston calipers and 380mm disc rotors (offering 50 per cent more pad area), which gives the owner the right to wear the yellow 'SV Enhanced' badge on the bootlid of the car, yet another smart way to please the potential HSV purchaser.
In short, HSV has gone all out with the GTS. The exercise simply must work for it. Priced at $80,990, the GTS comes pretty well packed with stuff that prestige, similarly-priced Euros would consider options. It's very, very fast and handles brilliantly. If that lights your wick, the GTS has a lot to like about it. If subtlety is your game, The Senator Signature is only two grand more, almost as quick and hides its light under a bushel. Your choice.
SPECIFICATIONS
2009 HSV E Series 2 GTS
Body: Four-door sedan
Weight: 1834kg
Drivetrain: Front engine, RWD
Engine: 6.2 litre, V8
Transmission: Six-speed manual, Six-speed auto (optional)
Power/torque: 325kW/550Nm
Performance: 0-100kmh 4.9secs (claimed)
Top speed: N/A (lots)
Price: $80,990
Unique Cars magazine Value Guides
Sell your car for free right here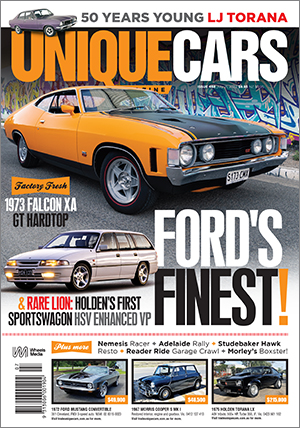 SUBSCRIBE TO UNIQUE CARS MAGAZINE
Get your monthly fix of news, reviews and stories on the greatest cars and minds in the automotive world.
Subscribe