Mini Cooper D Review
---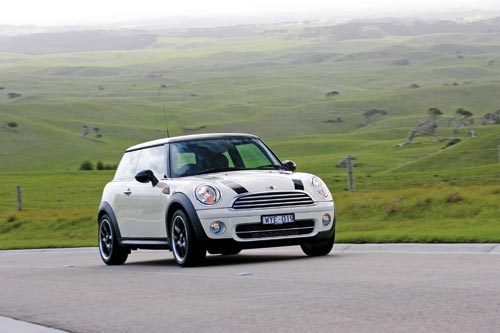 Driven: Mini Cooper D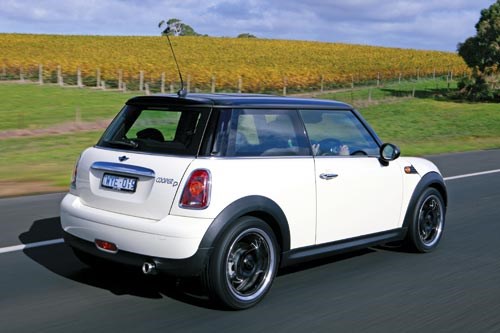 Driven: Mini Cooper D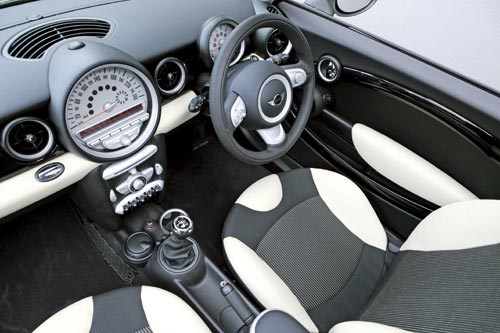 Driven: Mini Cooper D

Is this really Oz's most fuel-efficient car?
Mini Cooper D
It's all very interesting to read of fuel economy figures from various manufacturers, but one can't help feeling that the tests are carried out in tightly controlled, and often unrealistic, situations. The point of driving from Melbourne to Sydney in a Mini D was to see if the official figures had relevance in the real world.
Filling the tank of the Mini oil burner requires keeping the nozzle only part way into the filler neck, which I wasn't aware of on my first fill.
So, I left Geelong with the tank only 90 percent full, but as the Mini has a unique fuel indicator, showing in tenths, this turned out not to be too much of a problem.
In order to do a real-world test of the Cooper D, I decided to sit on the speed limit at all times, meaning up to 110kmh for most of the trip on the Hume Freeway. I managed to get from Geelong to Yass on the fuel I had, arriving at Yass with less than 30km available according to the on-board trip computer. After refuelling, and getting the 40 litre tank completely full, I was able to travel another 80km or so before the fuel gauge was the same as when I left Geelong.
That meant a range of around 860km for the tank, or an average fuel consumption of 4.6l/100km. This showed that Melbourne to Sydney was possible on a tank – just – but was quite a bit shy of the official figure of 3.9l/100km.
For the return journey I made a couple of changes. Firstly I sat on 100kmh on the freeway, which improved the fuel economy remarkably. Secondly, I drove more than 200km on back roads, including a fair amount of mountain driving. I did not get onto the Hume until just short of Mittagong, and left it again at Wodonga, to drive via Beechworth, Millawa, Glenrowan, Winton, and back onto the freeway just before Benalla.
I refuelled at Geelong, with around 40km range (or one litre) remaining. By dropping my average speed by 10kmh my total range was around 980km at an average of 3.7lt/100km (or 76.4mpg) – and this with around 200km of hills driving.
So, the bottom line is that it is easy to do Melbourne to Sydney on one tank of fuel in the Mini Cooper D, provided you keep your speed around 100kmh. If you want to save around an hour off the trip, and sit on the speed limit the whole way, you might just make it on one tank.
Meanwhile, if you want to get off the freeway and make the drive more enjoyable, experiencing the superb handling that the MINI has become famous for, as well as excellent performance from the turbocharged engine, then you can do so with confidence that you are still driving about the most fuel-efficient – and therefore Greenest – vehicle on the market.
City figures are obviously not quite as good, but are helped markedly by the stop-start feature (which takes some getting used to), while cruising at an average 80kmh will deliver a staggering 2.8 lt/100km (100mpg). This means that even around town the Mini Cooper D is as green as you can get.
At the risk of sounding a bit corny, you can now do your bit to save the plant without sacrificing style or driving experience.
SPECIFICATIONS
Mini Cooper D
Body: two-door hatch
Weight: 1090kg
Drivetrain: front engine, FWD
Engine: 1.6-litre, turbo, four-cylinder diesel
Power/torque: 80KW @ 4000rpm/240Nm @ 1750-2000rpm
Transmission: 6-speed man
Performance: 0-100km/h – 9.9 seconds
Price: from $33,750 RRP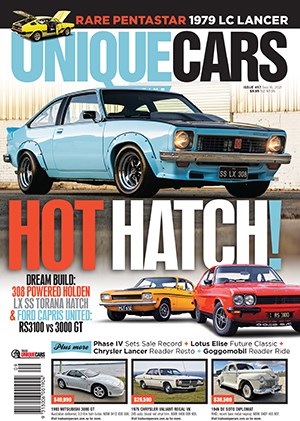 Subscribe to Unique Cars Magazine and save up to 42%
Australia's classic and muscle car bible. With stunning features, advice, market intelligence and hundreds of cars for sale.
Subscribe