Audi TT RS Review
---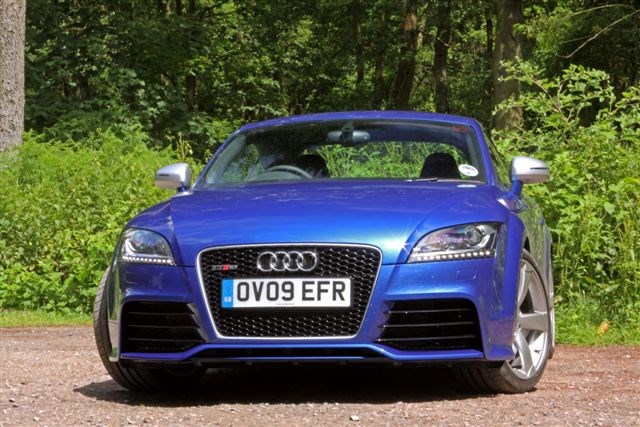 Driven: Audi TT RS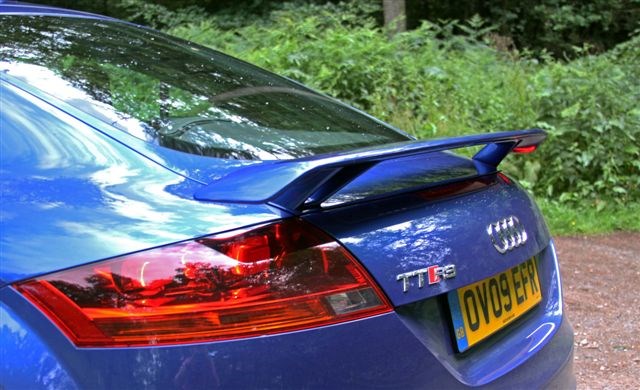 Driven: Audi TT RS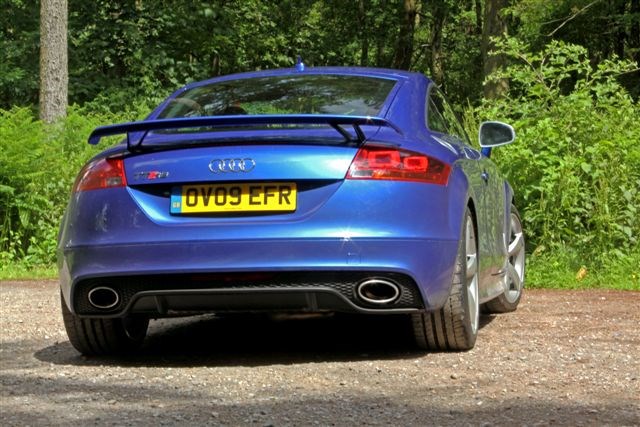 Driven: Audi TT RS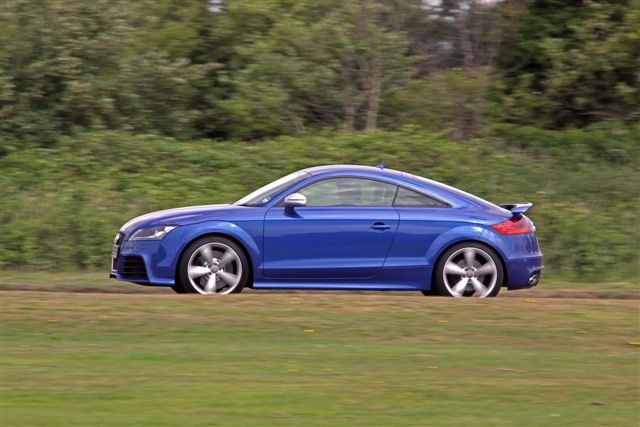 Driven: Audi TT RS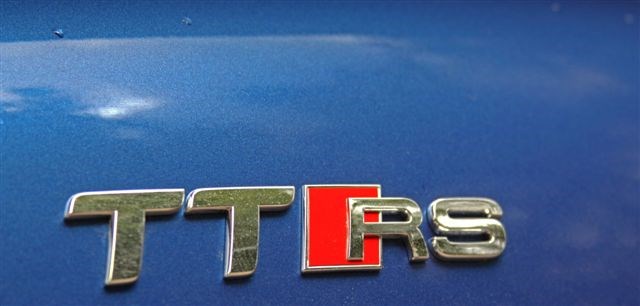 Driven: Audi TT RS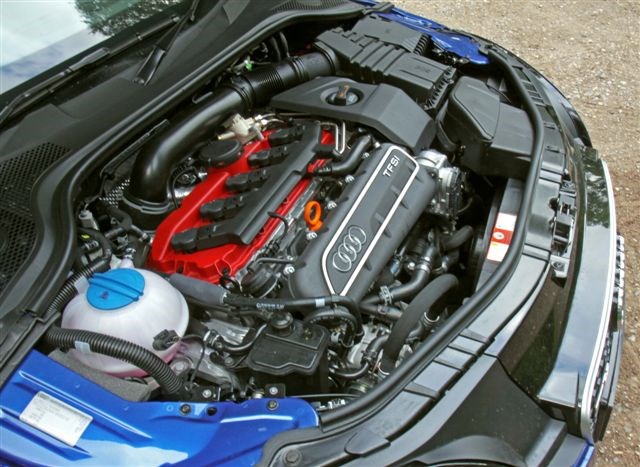 Driven: Audi TT RS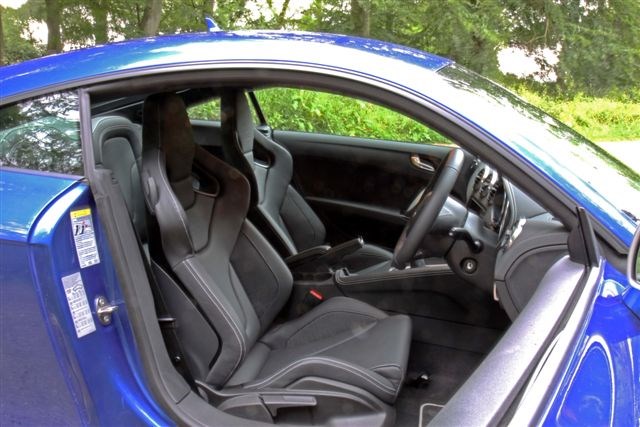 Driven: Audi TT RS

Driven: Does Audi's first coupe with an RS badge live up to the legend?
Audi TT RS
Turbocharged, five-cylinder engine, four-wheel drive looks like a familiar recipe to any car nut, especially when it comes with four interlinked rings denoting the Audi brand.
It's nearly three decades since Audi wowed us with its revolutionary quattro coupe and the same recipe, albeit using much more modern ingredients, brings us the first Audi coupe to wear the RS logo.
Rather than opting for a large capacity engine that would have upset the car's fine balance, the RS team opted for a straight-five derived from the US-spec VW Jetta but, for the first time in a petrol engine, made from lightweight vermicular graphite that's normally the preserve of diesel blocks.
Combined with light aluminium pistons, Le Mans-developed direct injection and a turbo it's compact enough at 49cm long to fit across the TT's engine bay, yet it still develops 249kW at 5400-6500rpm and a thumping 450Nm from 1600 to 5300rpm.
Channelling this to all four wheels is a six-speed manual derived from VW's Transporter van which, given its roots, delivers a reasonably pleasant shift quality.
Whilst the S ride height has been lowered 10mm on firmer springs and the brakes increased to 370mm and 310mm front and rear, respectively, and the steering recalibrated for quicker response, Audi has resisted the temptation to play too much with the four-wheel drive apart from a mild re-tune to shuffle power to the rear wheels slightly earlier.
Which is a shame as its current set-up betrays the car as predominantly front-wheel drive whereas if it was set up like the rear-biased R8 it would ultimately deliver a more rewarding drive.
That's not to imply zero to 100km/h in 4.2 secs isn't fun; it is and sufficient to show the Porsche Cayman, Lotus Evora and Mercedes-Benz SLK55 a clean pair of heels.
Top speed is governed to 249km/h but for a few dollars more it can be de-restricted to 280km/h.
Large front air vents and a choice of pop-up or fixed spoiler and, optional, race-style black leather clad seats complete the picture plus a choice of 18-, 19-, or 20-inch rims.
Crank the engine into life and it settles down into that uneven beat a 1-2-4-5-3 firing order produces.
Dump the clutch at high revs and the all-wheel traction will push you back into the seat with an endless stream of power right up to the red-line and so it goes on through the ratios, albeit with a fairly muted exhaust note, and belying the engine's smallish capacity.
It's not until you hit the S button that the car really comes to life, liberating the dual exhausts to emit a healthy roar as you accelerate but, sadly, without the wastegate chatter and pop Ford has engineered into its blown five-pot motor in its Focus RS.
With all its electronic guardians in place the TT is quick and satisfying drive, albeit with slightly anaesthetised steering, although the brakes are sharp and hard but it doesn't deliver the same tactility as a Cayman.
It gets closer when the mid-way setting for the ESP is selected; this cancels the engine cut-out whilst raising the intervention threshold for the brakes.
It's now that a committed driver can get to grips with the car's undoubted potential using that wide spread of torque to pummel your way through and out of apexes with masses of grip afforded by the four-wheel traction.
Only then does the TT RS deliver the sort of drive to almost rival the Cayman's.
Ultimately the Porsche has the dynamic edge over the TT RS, but it's a close run thing and if the Audi team had opted for a similar torque-bias as the R8, it might be a different conclusion.
Having said that the Audi is a good-looking car, has a great sounding engine and will be rare enough to turn heads.
SPECIFICATIONS
Audi TT RS
Body: two-door coupe
Weight: 1450kg
Drivetrain: front-engine, AWD
Engine: 2.5-litre, five-cylinder turbo
Transmission: six-speed manual
Power/Torque: 249kW/450Nm
Performance: 0-100km/h – 4.2 secs. Top speed: 249/280km/h
Price and on-sale in Australia: TBA
Unique Cars magazine Value Guides
Sell your car for free right here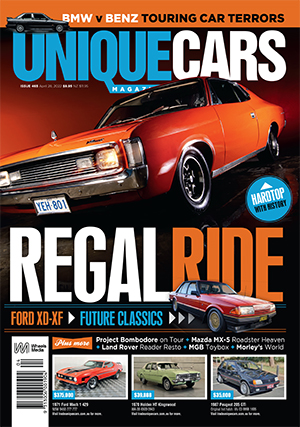 SUBSCRIBE TO UNIQUE CARS MAGAZINE
Get your monthly fix of news, reviews and stories on the greatest cars and minds in the automotive world.
Subscribe