Skelta G-Force S/C Review
---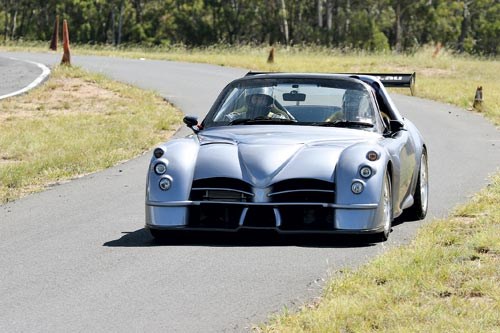 Skelta G-Force S/C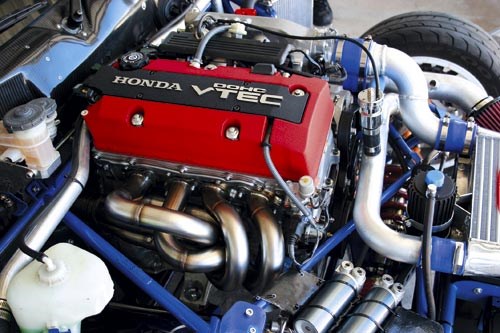 Skelta G-Force S/C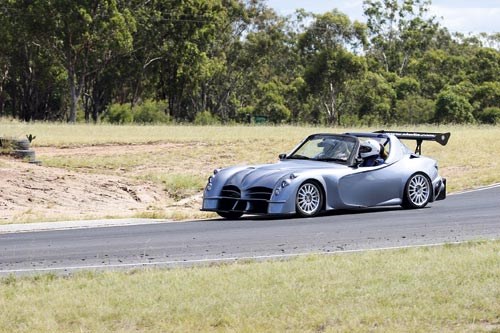 Skelta G-Force S/C

Intro: Race-proven Skelta goes up a notch...
Skelta G-Force S/C 
Pretend for a moment you're in the line inching towards the entry gates at Eastern Creek or Phillip Island when alongside you appears Whincup or a Kelly brother behind the wheel of their V8 Super-racer. Not going to happen.

Now contemplate fronting up to a tarmac rally or track event in something that's totally road-legal but packing the same power/weight ratio as an HRT or Stone Bros blaster plus grip levels that will make anything wearing numberplates look absolutely out of its depth. That 'something' is the latest G-Force S/C from Toowoomba-based Skelta Cars.

The letters are shorthand for 'supercharged' and the device helping to extract 230kW from the 2.0-litre Honda engine is a tiny Dutch-built Rotrex unit that slots into the space previously occupied by the engine's air-conditioning compressor.

The original Skelta ticked all of the performance boxes and has a cabinet full of trophies to underscore its competitive mettle. But it was an ugly little beggar, with a strangely-beaked nose and nondescript profile. In crafting the Mark II version, Ray Vandersee's Skelta team have delivered a shape that continues to do the business aerodynamically without looking like a hotted-up Noddy car.

The horizontal front splitters funnel air across the car to create down-force and into the engine bay to feed the supercharger, with a bit left over to cool the brakes. Vertical tines under the tail combine with a massive dual-plane wing to glue the rear to the road.

There are still no doors; eliminating a raft of ADR compliance issues and significantly heightening body rigidity and occupant protection. The S/C comes standard with a half-cage and a carbon-fibre windscreen surround.
Response from the button clutch is sudden rather than savage and superb once on the move. The close-gated Honda six-speed takes a little practise but delivers perfectly-spaced ratios. Even when upshifting well shy of the engine's 8500rpm maximum, the acceleration is unrelenting. Discs are 298mm all round with four-piston callipers. On race pads the stopping power is prodigious.

Skelta creator Ray Vandersee quotes a 0-100km/h time "well under four seconds". Top speed, depending on how aggressively the adjustable rear wing has been angled, is up to 270km/h. Maintaining weight at around 700kg demands elimination of non-essentials like sound deadening, so there's plenty of squeaks and squawks funnelled through from the complex rear suspension.

Our test venue was the tight and bumpy Morgan Park at Warwick on Queensland's Darling Downs where 150km/h is easily attained on the short straight and 180 possible when using all of the available fourth gear rpms. Punching out of right-angle bends in the track's none-too-smooth 'esses' section, the S/C's grip and composure is extraordinary. Run a little wide exiting a bend and there's instantaneous power to salvage the situation. Mid-bend grip, even when being chauffeured by Vandersee at maximum 'attack', is extraordinary and those unfamiliar with the Skelta's limits will run out of confidence well before the car loses composure.

Running roofless at up to 170km/h, there is way less buffeting than you'll find in clubman-style cars at similar pace. Yes, there is an optional clip-in roof panel, but the doorless design ensures no elegant way of disembarking with the roof in place.

Pricing begins in the vicinity of $200,000 and can go considerably higher if a buyer was to unleash their chequebook on the model's comprehensive options list. Even at that money, this is a very serious competition car with the capacity to deliver podium results to anyone with the skills to match its capabilities.
SPECIFICATIONS
2009 Skelta G-Force
Body: two seat roadster
Weight: 725kg
Drivetrain: front engine, RWD
Engine: 2.0-litre supercharged in-line four
Power: 230kW @ 8500rpm
Transmission: six-speed manual
Performance: 0-100km/h 3.8 seconds (claimed)
Price: $200,000-plus
Website: skelta.com.au
Unique Cars magazine Value Guides
Sell your car for free right here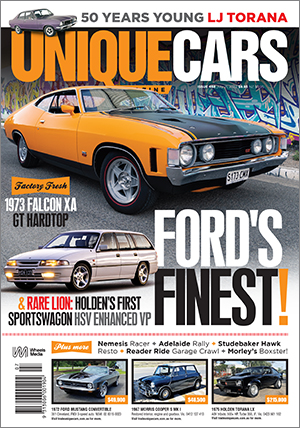 SUBSCRIBE TO UNIQUE CARS MAGAZINE
Get your monthly fix of news, reviews and stories on the greatest cars and minds in the automotive world.
Subscribe