Ferrari 612 review
---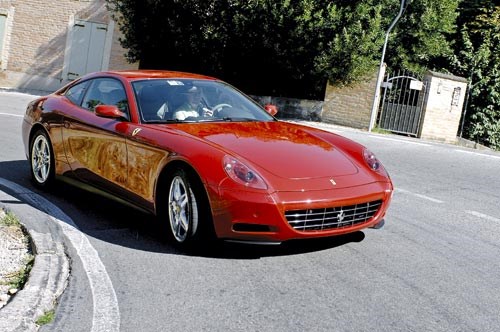 Ferrari 612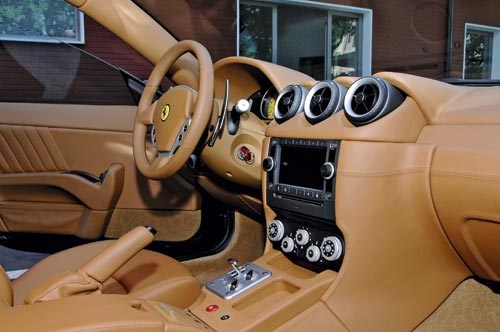 Ferrari 612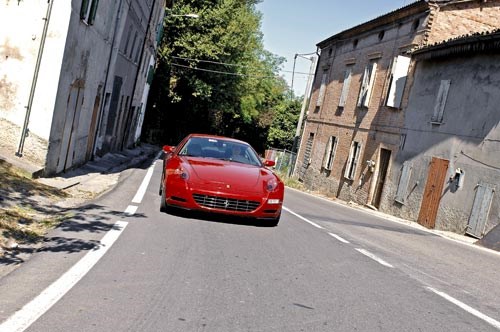 Ferrari 612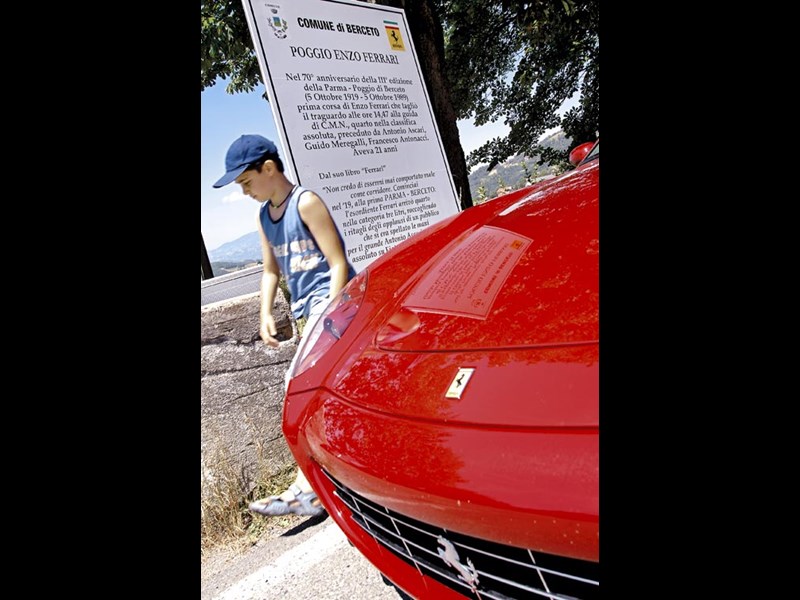 Ferrari 612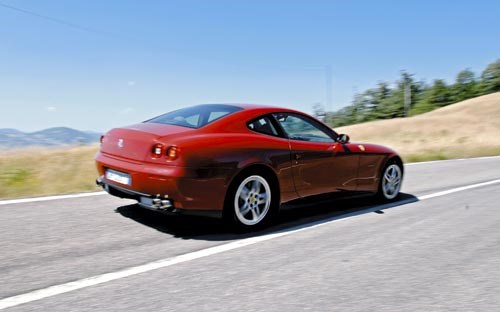 Ferrari 612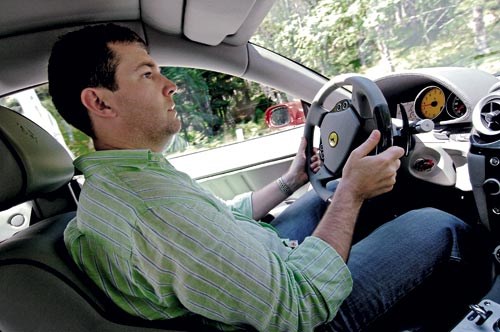 Ferrari 612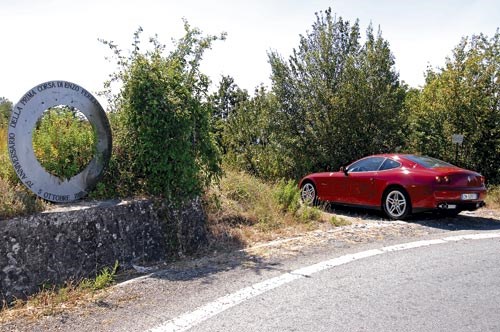 Ferrari 612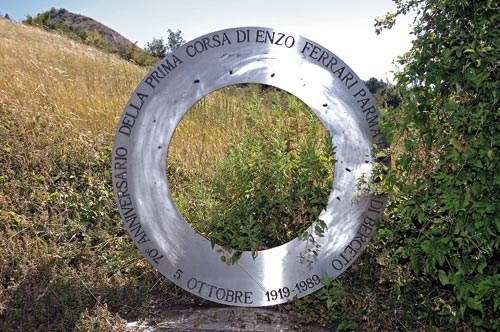 Ferrari 612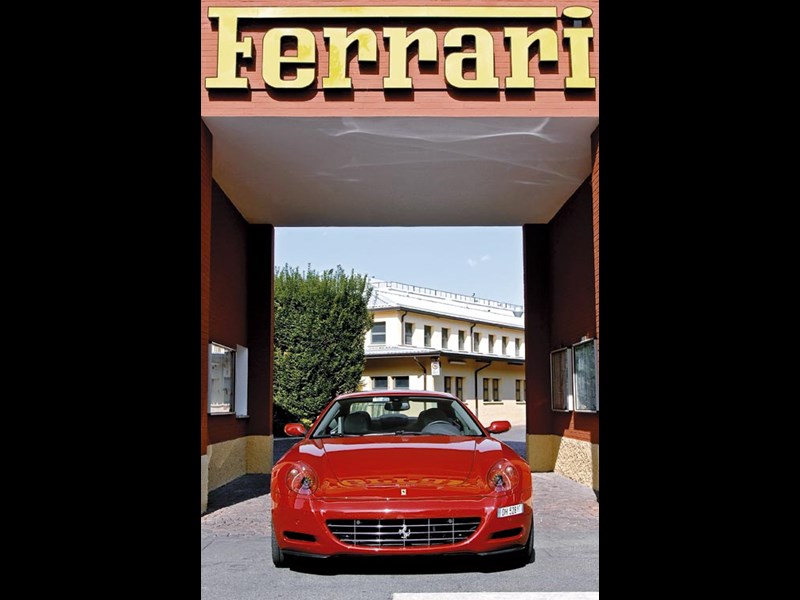 Ferrari 612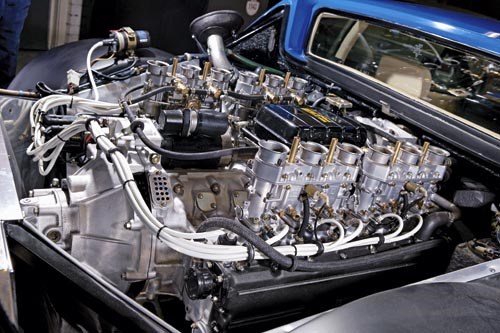 Ferrari 612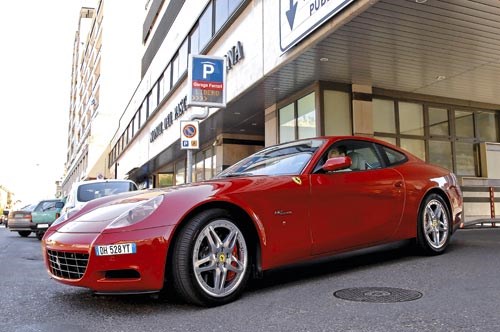 Ferrari 612

Retracing the tyre treads of Enzo Ferrari's first race in the flagship 612 Scaglietti
From Unique Cars magazine, issue #277 (Sept-Oct, 2007)
Ferrari 612 
Rocking up to Ferrari's Maranello factory and borrowing their flagship model for the day is a special treat in anyone's book. And being that lucky sod I wanted to make every post a winner.
An accomplished touring car like the 612 Scaglietti could be fanged around a racetrack, and there's one next door at Fiorano that would be perfect for that. But a refined Grand Tourer like this is in its element crossing continents at speed; darting along autostrade and clipping apexes on sinuous mountain passes.
So should I duck over to Belgium for some frittes? Nip over to France for a tipple of champagne? Or if I really booted it maybe I could pop in on some old friends in Moscow for some caviar? No, I thought, let's keep it local. But where to start? The answer lay not far away.
What better place to begin the trip than in Enzo Ferrari's hometown? That would be Modena, not Maranello. So after collecting the car it was time to head off to the nearby 'capital of engines'.
Born in Modena, on February 18, 1898 Enzo Ferrari grew up in what he described as a modest house in the suburbs. His father ran a metalworking business on the ground floor of the family home where young Enzo was exposed to its workings.
It was his father who also introduced Enzo to motorsport in 1910 when he took the youngster and his brother to a nearby road race in Bologna; immediately captivated Enzo hankered to get behind the wheel of a racing car. So later, after returning from service in the military Enzo headed north to Turin in search of work at Fiat.
The giant industrial company turned him down but he later found employment at a firm in Bologna which recycled truck chassis for car platforms. This ultimately led him to Milan where he landed a job as a test/racing driver for Costruzioni Meccaniche Nazionali (National Mechanical Construction).
It is this connection that leads us to our chosen route. But first we must get ahead of ourselves.
Enzo Ferrari founded Scuderia Ferrari (and later Auto Avio Costruzioni), in viale Trento e Trieste in Modena in 1929. The workshops moved to their present site in Maranello, where Enzo had a plot of land, in 1943.
Today the original factory is a public carpark but I still thought it fitting to call by to pay my respects and to get a feel for where it all began. It's a 'blink and you'll miss it' sort of place so the 612's new Bose 'media centre' with satnav was a real blessing.
After snapping a few pics photographer Filippo Alfero and I quenched our thirsts at a nearby bar; the old man behind the counter, after enquiring as to why we were in town, then stepped out onto the street and pointed out Enzo's old house. The town is steeped in Ferrari folklore.
Back in 1919 while working for Costruzioni Meccaniche Nazionali Enzo made his racing debut in the nearby Parma-Poggio di Berceto hillclimb race. Driving a 2.3-litre CMN he placed fourth in class and 11th overall behind Antonio Ascari, father of Alberto, in a Fiat.
What better place to re-live the Ferrari life than to run over the tyre treads of the great Enzo in his first motor race? So after a café and a panini we jumped into the 612 and headed for the hills. But there was some autostrade to munch up first.
Touring the smooth Italian motorways north-west of Modena, the 612 cruised effortlessly at speeds up to 230km/h. Fear of being hunted down by the local carabinieri and turfed in an Italian prison cell shared with someone called 'Vinnie' made me err on the conservative side of 250. Rest assured the car had plenty more in reserve.
Making our way along the A1 motorway we nudged past Reggio nell'Emilia and skirted around Parma, where we were tempted to stop at the local pub for a 'chicken parma and pot'. It's where it comes from. Promise.
But we soldiered on and headed south down the A15 to Fornova. The fun really started at nearby Fornova di Taro where we ditched the madding crowd and headed off the autostrade for some enticing single-lane mountain roads.
Winding our way up the twisty Passo della Cisa I could see instantly why this was chosen as a racing course. The quiet roads were a superb spot for a Saturday drive with plenty of tight corners and hairpins, fast sweeping curves and short straight bursts where the rev counter could be given a nudge.
While I could have easily lost myself in the experience I was also on the lookout for signs of Enzo Ferrari's footprints. There was a small memorial attesting to Enzo's participation in the race lower down the mountain and a sign marking the finish of the Parma-Poggio di Berceto hillclimb near the top, I was told. They are not easy to find so we called on a bit of local knowledge.
Some of the locals had never heard of the land marks. In fact one resident wished us luck finding the former as he'd heard the memorial had been nicked. Lucky for us and the many visiting fans it remains intact.
After a quick bicchierata at another local bar in a road-side village it was back to the Scaglietti. We had the option of retracing our route or heading back via the multi-lane A15. I considered my options for half a second then did a lightning-fast U-turn and blasted back from whence I came.
The repeat performance was possibly even better than the first seeing I'd had time to completely accustom myself to the 612. Sprinting down the tight twisties in the range-topping Ferrari is as close to motoring heaven as I'm likely to experience. At least in this life.
All too soon the mountainous route finished and we completed our journey back on the A1 to Maranello. But not to the factory just yet – there was the famous Cavallino ristorante to explore.
But as they say, all good things must come to an end and it finally came time to say arrivederci bella, ci vediamo la prossima volta. (Bye beautiful, seeya next time!). As the guard cruelly closed the gates at the Maranello factory I knew it might be some time before I had a drive as memorable as this so I turned around for one last look, then another one, and another…

CRUISE MISSILE
Launched at the Detroit Motor Show in January 2004 the four-seat 612 Scaglietti is the most luxurious model in the current Ferrari range.
It is the first V12 Ferrari to have its chassis and body built entirely from aluminium, providing a very stiff, light and strong structure. Another Ferrari first is the use of a CST electronic stability and traction control system which comes in handy if you get the car a little out of shape on tighter hairpin bends. The carbon ceramic brakes are also highly effective.
It is longer than its predecessors to provide more comfort, specifically for the rear passengers, so its unusual dimensions are therefore a product of necessity. It's the biggest Ferrari road car yet, but its superb proportions hide the fact.
The 612's elegance continues inside. The classy, comfortable cabin is dominated by leather, aluminium and carbonfibre – 'ours' included 'Daytona'-style seats with the familiar 'punched' ribbing. The Scaglietti features realistic seating for four and a 240-litre boot that can swallow a Pininfarina-designed six-piece luggage set.
But while the 612 outwardly oozes grace and restraint, under the skin the mechanicals scream performance. The 403kW/588Nm V12 will power the car to in excess of 315km/h, and run from 0-100km/h in only 4.2secs making it one of the fastest 2+2s in the world.
The mid-front-mounted engine sits well behind the front axle demanding a long bonnet, while the gearbox and diff are mounted in unit at the back ensuring a low centre of gravity and a near-ideal weight distribution of 46/54, front-to-rear.
The suspension set-up is just right for a car of this type. It features a sporty ride but won't loosen your fillings on bumpy surfaces.
It's priced here from $588,000 – but on-road costs and accessories should push that limit well north. For that reason alone the 612 will remain an exclusive product on Australian roads.

NAMING RIGHTS
The 612 Scaglietti's title needs a little explaining. It was designed, not by the great Modenese Carrozzeria (coachbuilder) of that name but by Pininfarina. The 612 tag stands for 6.0-litre V12 and was a moniker used back in 1968 for the 6.2-litre V12-engined Can-Am racer. This time around the '6' only approximates the engine's capacity of 5.7 litres.
Designed to honour the great Sergio Scaglietti and his company's many beautiful early Ferrari designs the 612 draws inspiration from one of their best – the unique 375 MM Berlinetta Aerodinamica Speciale of 1954 which was one of two special one-off 375s owned by film director Roberto Rossellini (pictured).
The 612 is an understated GT car or as one Ferrari employee explained "it is not much show off".
The resemblance to the 375 Aerodinamica is most noticeable around the headlights and the sculpting along the flanks. Its elegant and flowing lines also hark back to Ferrari's 1950s and '60s Gran Turismos before the word supercar (along with its associated excesses) was coined.
DASHING DOZEN
While not as numerous as their two-seaters Ferrari has a long history of building 2+2 four-seat cars starting with the 166 Inter of 1948 which had elegant Touring of Milan bodywork.
The larger capacity 212 Inter was available into the early-1950s, followed by the 250 GTE in 1960. Both were personal favourites of Enzo Ferrari who preferred their comfort over the company's two-seat models.
While Ferrari concentrated on its core business of producing two-seat sports cars, a long line of 2+2s followed including the 330 GT of 1964, 500 Superfast in '64, 365 GT 2+2 in '67, 365 GT/4 2+2 of '72, Dino 308 GT/4 in 1973, Dino 208 GT/4 in '75, 400 series in '76, Mondial series from 1980, 412 in '85 and the 456 series (pictured) starting in 1992.
Unique Cars magazine Value Guides
Sell your car for free right here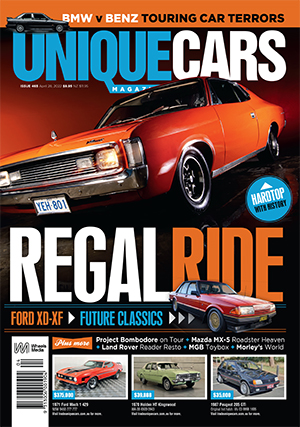 SUBSCRIBE TO UNIQUE CARS MAGAZINE
Get your monthly fix of news, reviews and stories on the greatest cars and minds in the automotive world.
Subscribe