Adrian Said's 1976 Ford Escort MkII - Reader Ride
---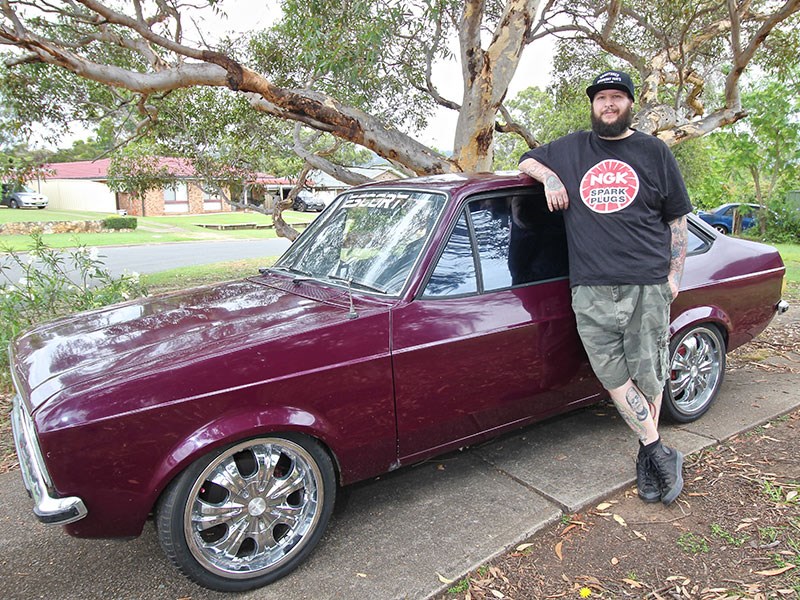 Adrian with his Escort that once belonged to his Dad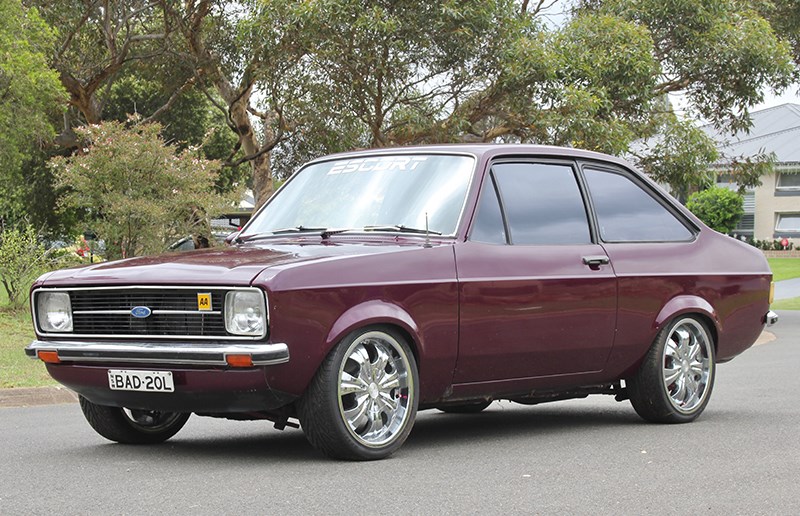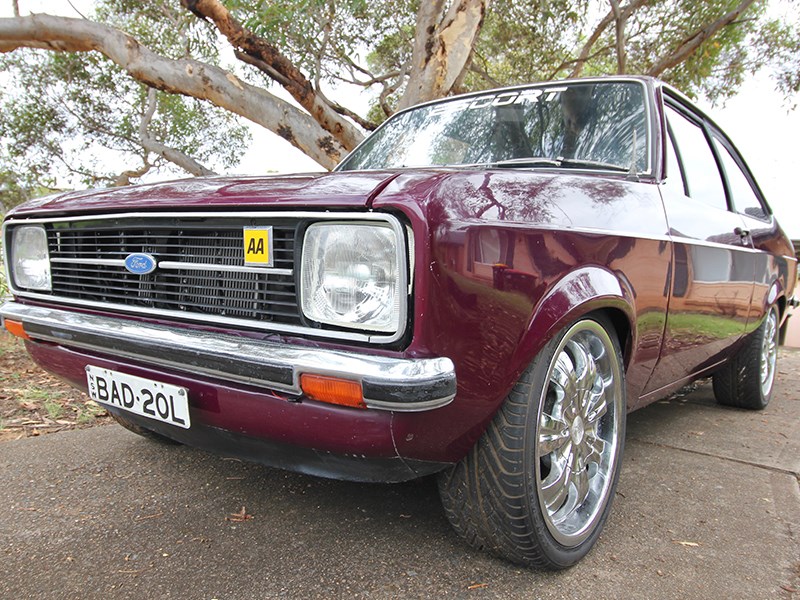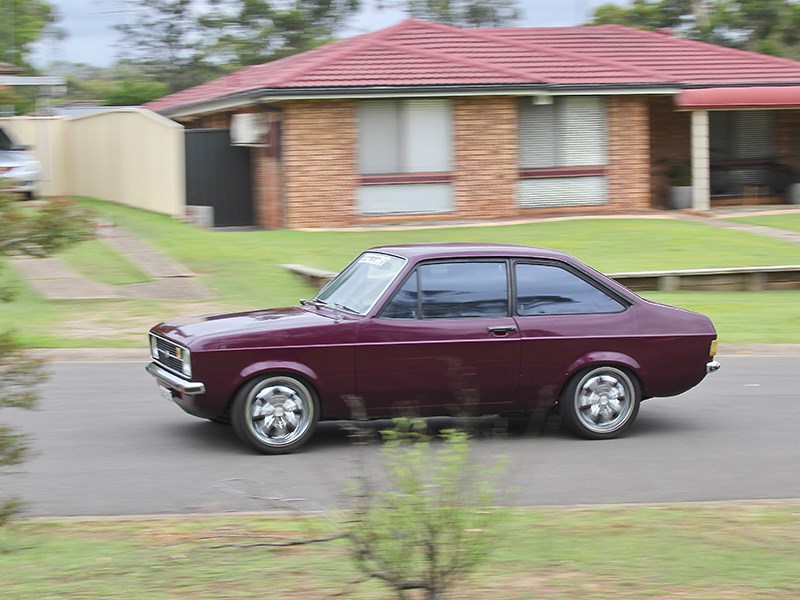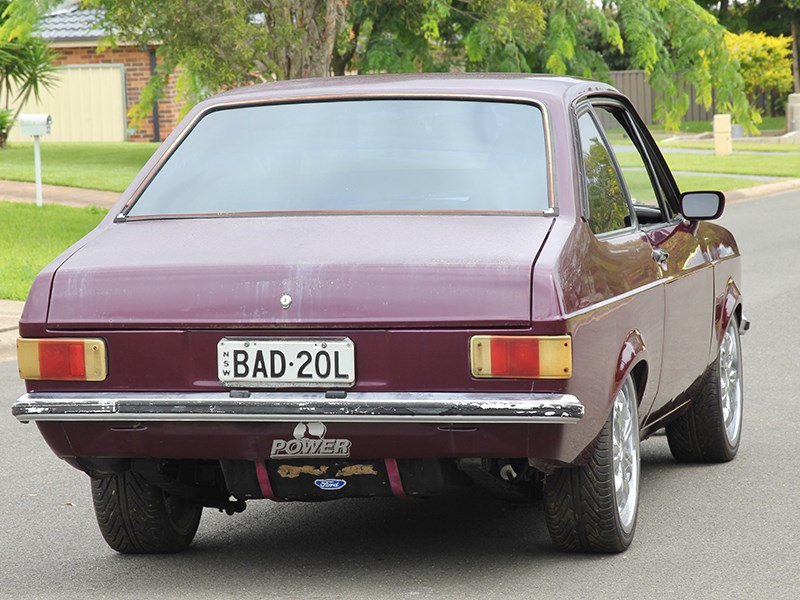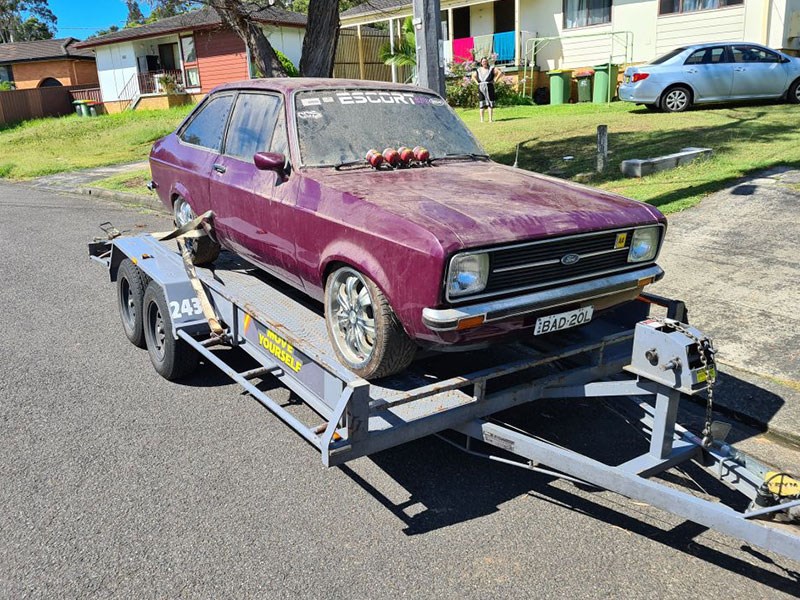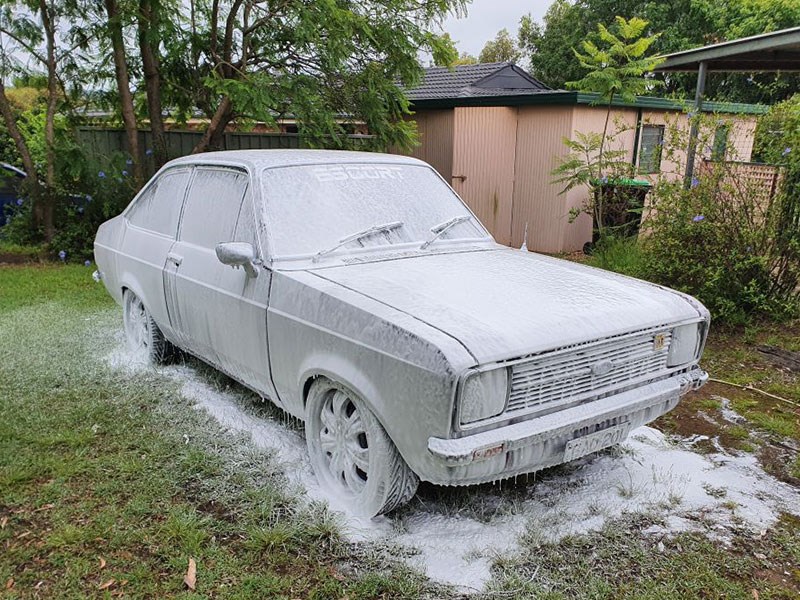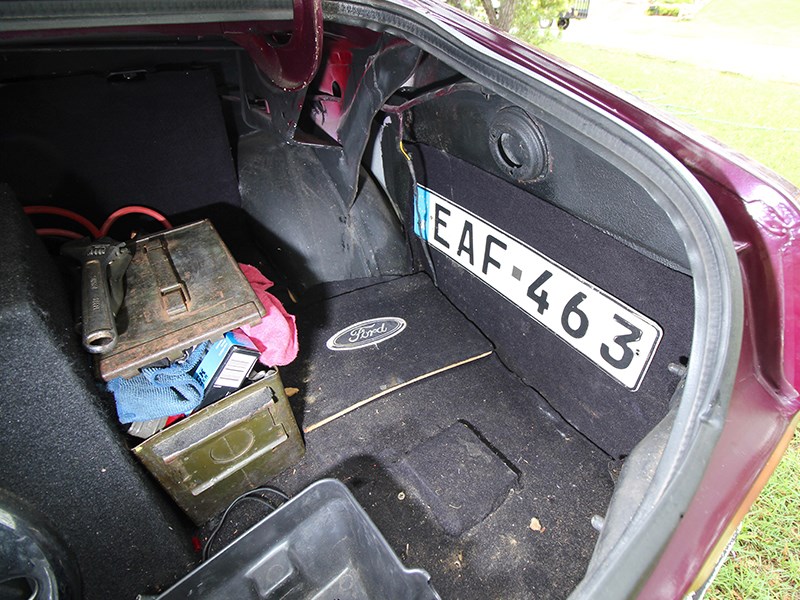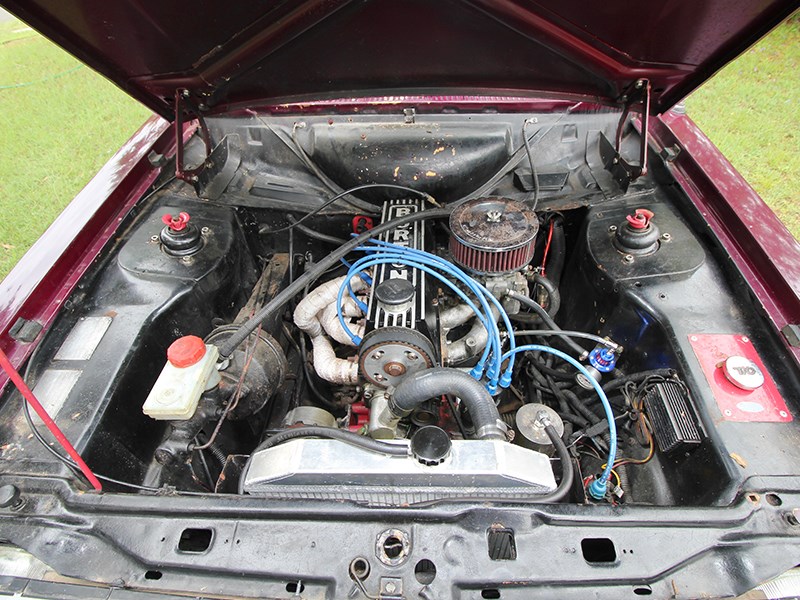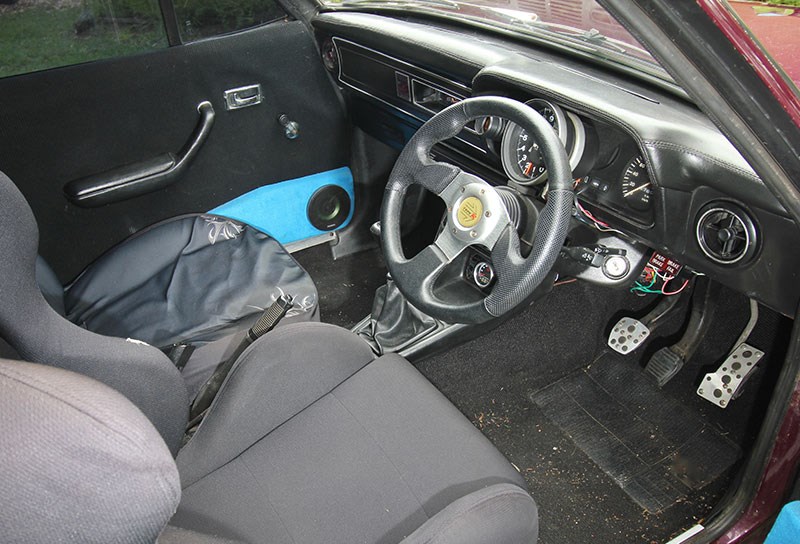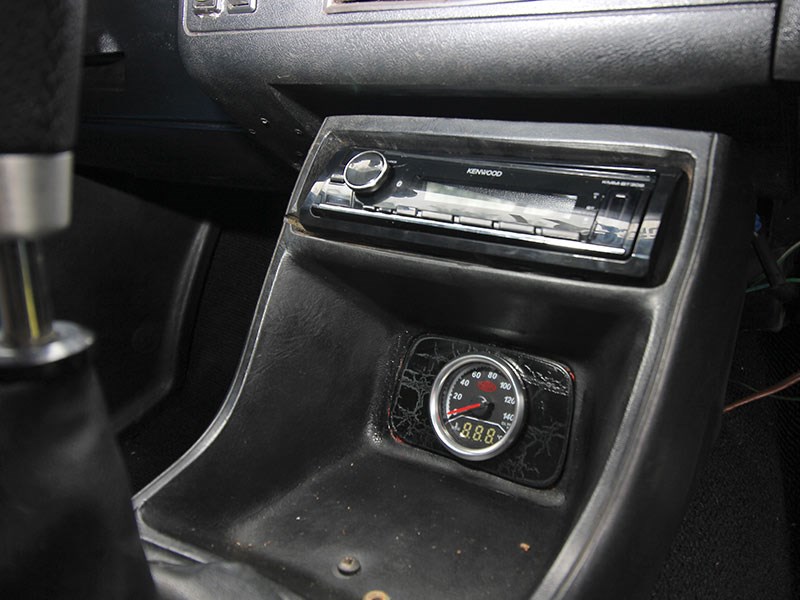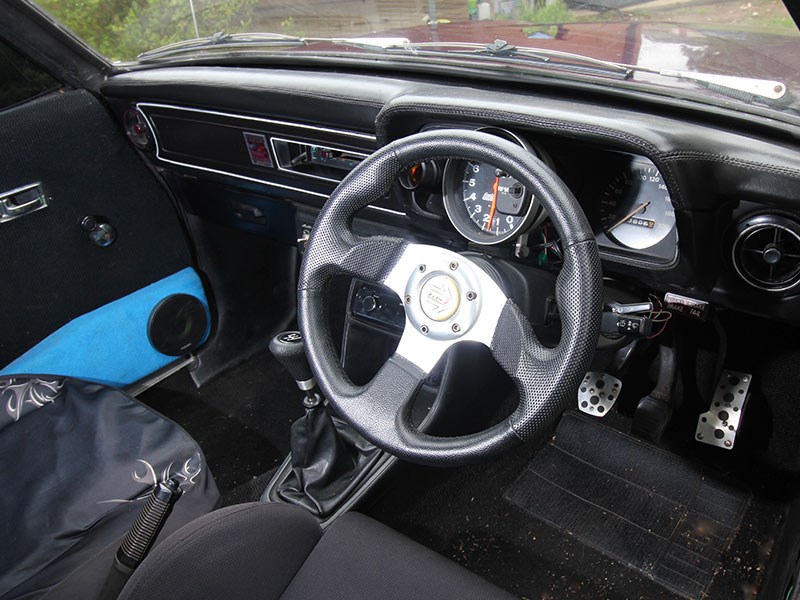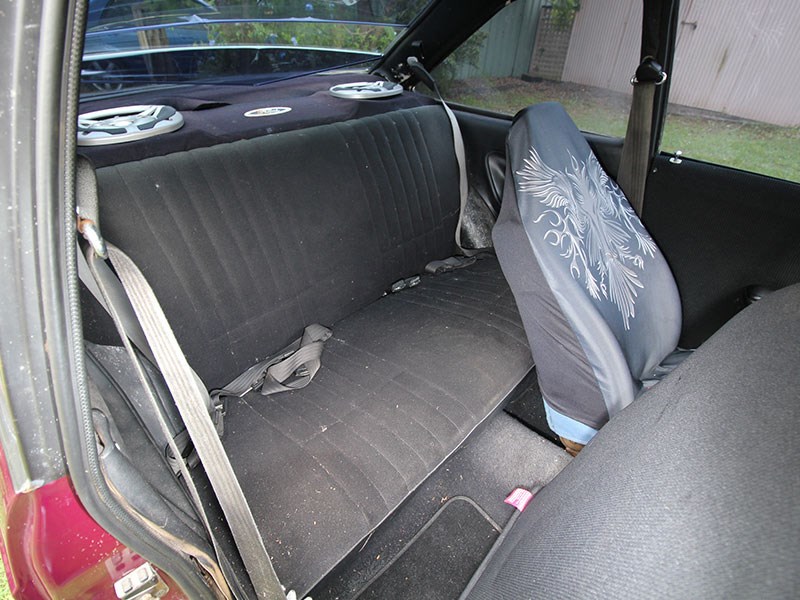 Keeping it in the family
I grew up with this 1976 Ford Escort MkII two-door; it's been in my life as long as I can remember. My dad Peter actually built it from a rolling shell. The motor and everything else was built soon after he bought the shell, in the mid 1990s.
That was the way I was introduced to Escorts; my dad had a 1972 Escort Mark I two-door as well, which was his daily driver. He also had other Escorts, parts cars and so on. Small Fords were his thing; Escorts and Capris.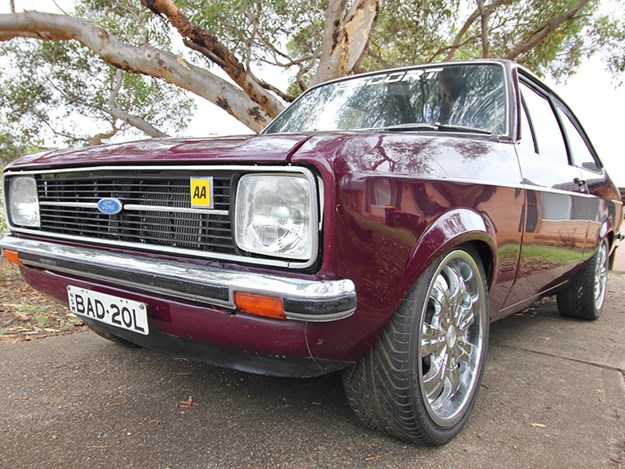 A wild child of the 1990s modified car scene
When Dad bought this one, I was a bit young to be involved in the building process, but I was always around in the garage when he and his mates would work on it. I first fell in love with the stance of the Escort, for a small car, they have an aggressive look. The coupe specifically stood out.
You can tell by the wheels and so on this car, that my dad was very into the '90s modified car scene. Big chrome wheels, flashy paint, all that stuff. It was a labour of love for Dad, pretty much every spare moment he had, he'd be working on it.
| Read next: Ford Escort timeline 1970-1980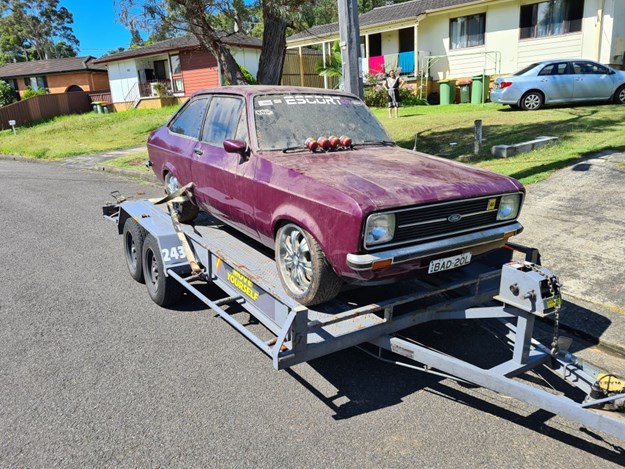 My dad had a friend who was an engine builder, who built the engine that's in it now, a 2.0-litre 'Pinto'. It has been bored to 2.3-litres and has a mild cam, extractors and a downdraught Weber carby.
It's also got other mods like a race clutch and lowered aftermarket coil-over suspension.
Further mods my dad did included the aftermarket bucket front seats, extra gauges, sports steering wheel, sports exhaust and, of course, the chrome wheels.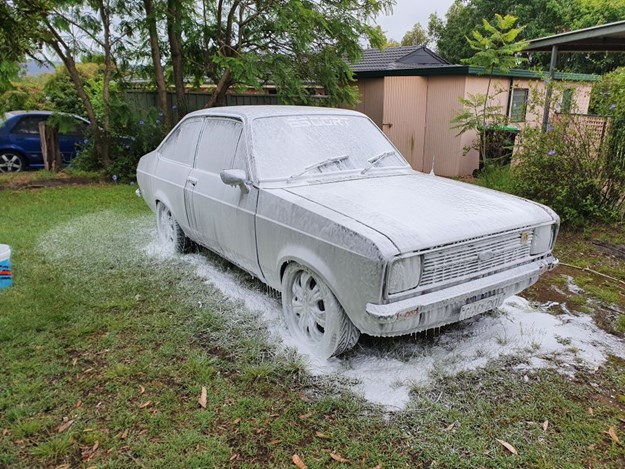 The car was red originally. Dad had a friend who ran a spray shop who'd mixed this custom purple colour for a customer who changed his mind. So Dad stepped in; he liked the colour, and was ready to go.
My Dad passed and left the Escort to me six years ago. I wanted to do something special with it. I wanted to revive it, but I didn't have the means at the time, so I had to leave it in storage for a while. Basically, now I have the means and space to store it, I could start working on it again. So I got it out of my aunt's carport, where it has been sitting for six years, in February.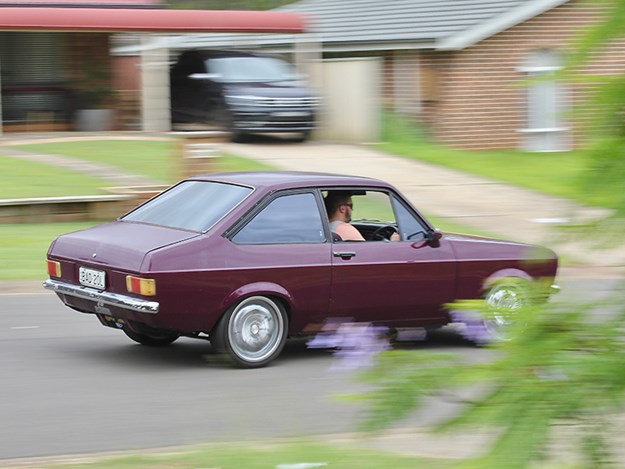 Taking it to the streets
"I've had my friends Nathan and Richard help me, they've done lots of work on it.
It had a cannon exhaust on it, I changed it to a plain dump pipe. I've changed the fuel regulator (it was blocked), and fitted a new aluminium radiator, and have fixed the wiring as well. The car also had external gauges fitted to the plenum, which we took off. It's a grey area [gauges fitted externally] that can attract a lot of unwanted attention from the police. I put in theaftermarket coolant temperature/oil pressure gauge in the centre console to keep a close eye on what the engine's doing.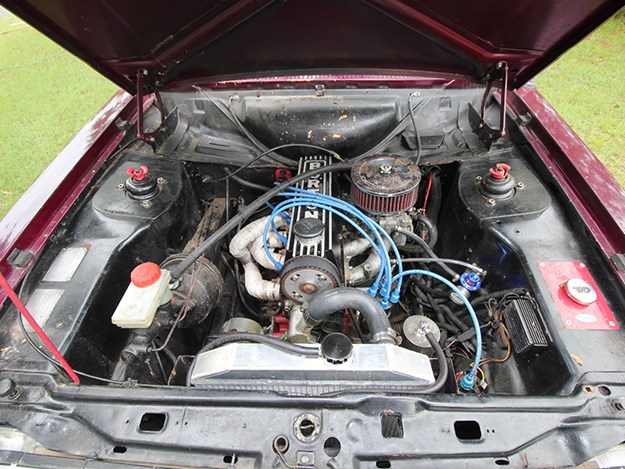 I am trying to move away from that 1990s-era modified car look with it, to take it back to a more original look.
"The paint is now 30 years old and is starting to really show its age, so I'm thinking of painting it that classic Ford rally white. I want to do an Escort Mark II RS1600 mock-up with the blue pinstriping, the black duck tail rear spoiler and the spot lights up the front. I would be taking it back to its roots, because my Dad's original Mark I Escort was white with the blue pinstriping. I really like that look on them. Maybe I'll get a set of Superlite wheels, too.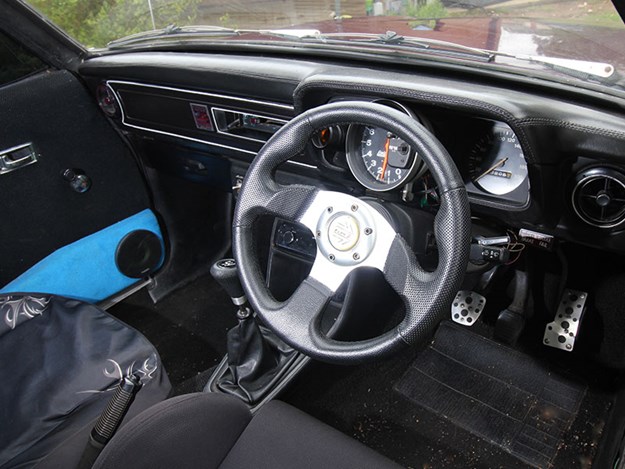 Adrian's Dad added the sports seats and wheel
The main thing about this car is that it makes me remember my childhood. Every time I work on it I get a sense of nostalgia. I remember me and my brother sitting in two Escort shells my Dad had in the back yard, pretending to race each other. That's my first memory of cars.
I feel like it also has transported me back to the days in the garage when my dad was working on it with his mates. I now have it and am working on it with my mates. That's what I like about cars; they can have a communal element to them.
1976 FORD ESCORT XL
BODY: 2-door coupe
ENGINE: 1600ccc inline four (original engine)
POWER & TORQUE: 86kW @ 6000rpm, 136Nm @ 4000rpm
PERFORMANCE: 0-100km/h 13.1 seconds (approx)
TOP SPEED: 150km/h (approx)
TRANSMISSION: Four-speed manual
SUSPENSION: (f) independent with MacPherson struts, coil springs (r) live axle, leaf springs
BRAKES: disc front, drum rear
From Unique Cars #464, April 2022
Unique Cars magazine Value Guides
Sell your car for free right here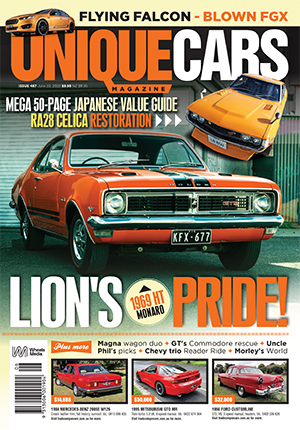 SUBSCRIBE TO UNIQUE CARS MAGAZINE
Get your monthly fix of news, reviews and stories on the greatest cars and minds in the automotive world.
Subscribe