Reader Rides - March 2014
---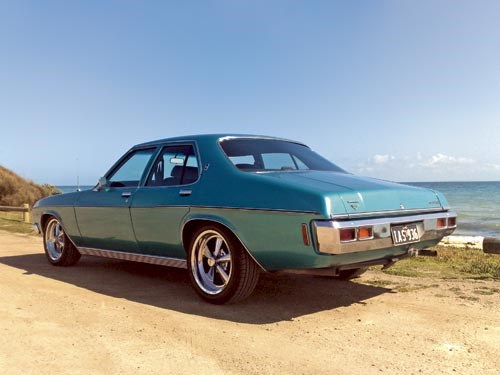 Dave Hansen's 1974 Holden HQ Premier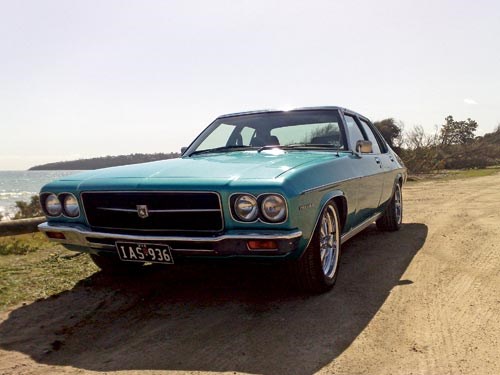 Dave Hansen's 1974 Holden HQ Premier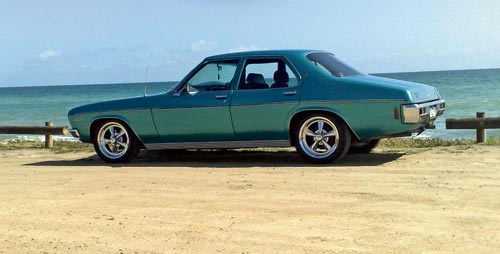 Dave Hansen's 1974 Holden HQ Premier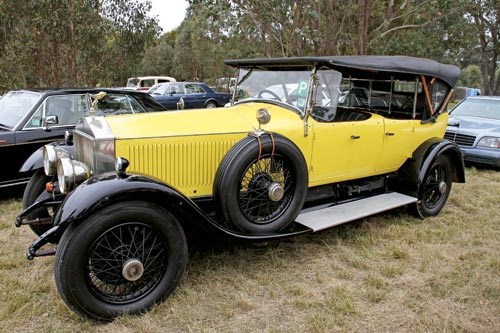 Noel Baker's 1927 Rolls Royce Phantom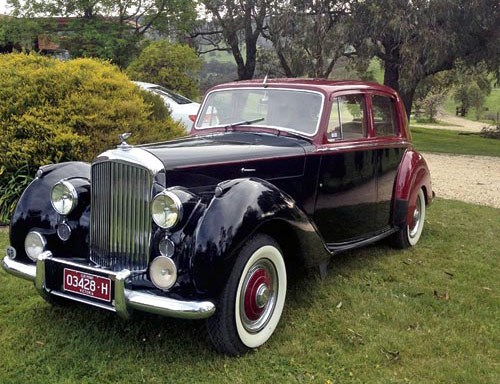 Brent Baker's 1950 Bentley Mk VI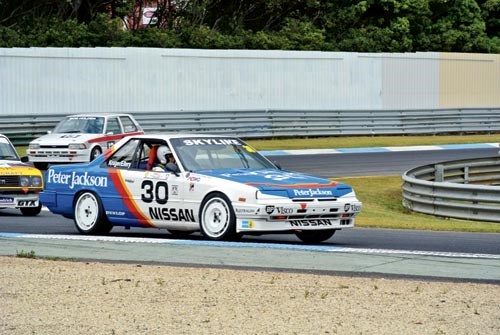 Carolyn Kruger's 1985 Skyline DR30 Group A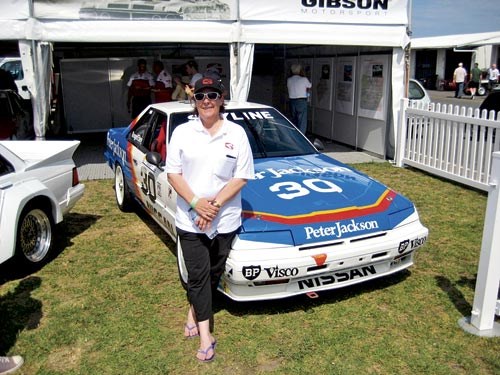 Carolyn Kruger's 1985 Skyline DR30 Group A

UC readers and their cars: Holden HQ Premier, Rolls Royce Phantom, Bentley Mk VI, Nissan Skyline DR30 Group A
Reader Rides: Unique Cars magazine #359
Dave Hansen's 1974 Holden HQ Premier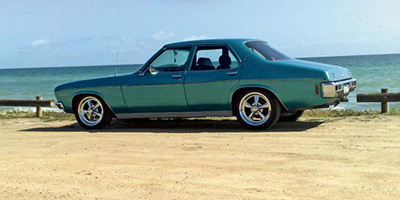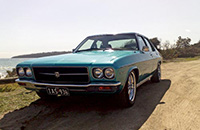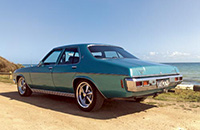 My first car was an LX Torana which I bought off my grandfather, it had a warmed up six with a Yella Terra head. I like all cars, but I have a penchant for Holdens. I've had an HG Monaro which I unfortunately sold just before the boom. I then had an AU Series II XR8 Falcon. I love V8s and I can't leave anything stock, I like to play with and modify every car I get my hands on.
I bought my HQ Prem off my grandfather too. It used to be my Nanna's car, and they bought it back in '76 so it was only a couple of years old when they got it. It was actually built the year before I was born. It's a factory 308 Trimatic column-shift with air-conditioning but I've put a different 308 in it with a Turbo 350 transmission. I also lowered it with a set of Pedders springs and shocks and fitted 17-inch Cragar SS mags – which my wife Meaghan picked out. It was my daily drive for a few years until I got a work car.
With the suspension worked and with bigger wheels, it actually wants to turn. It makes the right noise and doesn't overheat, so it's perfect.
The engine has a set of L34-based heads, a nice cam, it's balanced, and has a better ignition system. It's slightly warmed-up and you can drive it every day. It had a respray in the mid-'80s after the front was wiped off but it's the original colour with factory black interior, which was pretty sought after back in the day. I used to have an HT Premier too but I sold that to my uncle, who's got a few cars himself.
*****
Noel Baker's 1927 Rolls Royce Phantom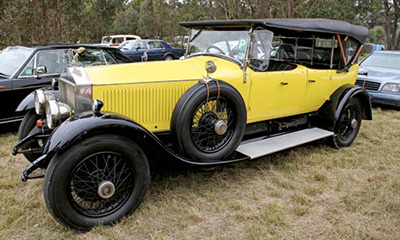 I started Autofarm over 50 years ago and I've always had an interest in English and European cars – all the complicated ones! When I started, even a Morris 1100 which had new FWD technology, was too convoluted for the average mechanic.
I always wanted to finish my trade on a Rolls Royce because they were back then, and still are, the pinnacle of motor cars. I've had a Rolls Royce since 1971 and I'm still yet to complete my trade! My first Rolls was a 20HP in a million pieces which we never put back together. Then I bought a 1970 Silver Shadow in 1981, but the engine blew some piston rings and I had to rebuild it. I traded it in for an 1981 Silver Spirit in 1991, which I then traded for a 1958 Silver Cloud, which I sold to buy the Phantom.
The Phantom had been re-bodied 20-odd years before I bought it. It came with a roadworthy but the engine – a 7.7-litre straight six with overhead valves – was sadly out of tune and I spent ages getting it running correctly. Two years ago we drove to the Surfers Paradise Federal Rally from Kilmore in Victoria, doing 500 kilometres a day, and it happily sat on the speed limit all the way. It's very responsive and you can belt up the highway steering it with two fingers and it still holds steady.
*****
Brent Baker's 1950 Bentley Mk VI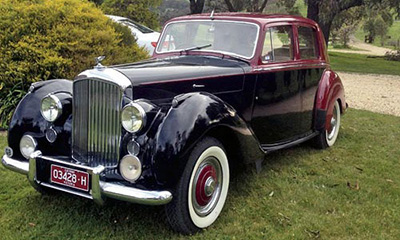 I've been involved with British cars forever because my dad's business, Autofarm (see above), specialises in servicing and restoring English and European cars. My old man has taken us to Rolls Royce club functions and rallies since we were little kids and we've been all over Australia with the Rolls Royce Club.
When I was little I always wanted a Rolls Royce Silver Dawn, which has the same body shape as the Bentley. The Bentley is a bit sportier, with twin carbies and a four-speed manual gearbox. A family friend owned the 1950 Bentley MK VI and he recently offered me a good deal, so I didn't hesitate and snapped up the car of my childhood dreams – or near enough.
The mechanicals are really good apart from a few little jobs that need doing. Aesthetically, the interior's a bit rough and it needs new tyres. Oh, and black is the original colour but someone painted maroon over the top. It was originally delivered to an American living in Australia and he ordered it with whitewalls, which is rare, and it was worked on by the same mechanic for 30 years – he eventually bought it.
It's got a 4.5-litre six and early servo drum brakes. I think it was the last model with a manual gearbox. I'd only had the car for two weeks when I took it the Euroa show 'n' shine, a two-hour drive up the highway, and it comfortably sat on 112km/h; it could do 136km/h, no worries. It's a surprisingly good car to drive, very quiet and smooth. A gentleman's sports car.
*****
Carolyn Kruger's 1985 Skyline DR30 Group A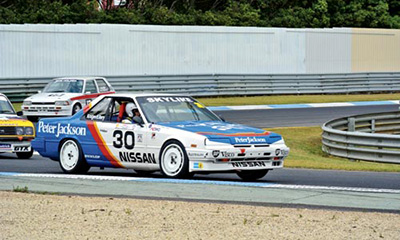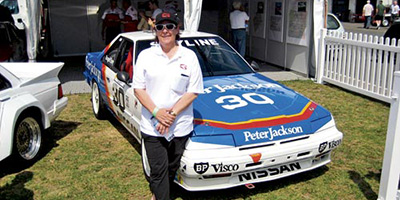 My Skyline fetish started when my dad bought a 240K in 1973. I got my very own Skyline when I bought a brand new R31. It was a terrific car and was better equipped than any local Holden products – even though it was made here. A year later I bought a SCD GTS, which I really fell in love with, and I've had Skylines ever since. Currently I have a standard R34 four-door Skyline with a turbocharged engine – as well as the GTS.
I bought my ex-Gibson Motorsport DR30 Group A race car in 2009. I wasn't in the market for a race car but I had some involvement with Terry Ashwood and Rod Markland who were racing their ex-Gibson Motorsport Group A Skylines. Terry jokingly said I should buy his Group C Nissan Bluebird but I said, "Even if I had the money, I'm a Skyline girl". So, he said I should buy his DR30 and made me an offer I couldn't refuse.
It was raced in the 1986-'87 Australian Touring Car Championship and its first race under my ownership was at the Phillip Island historics in 2010. Luke Ellery drove it for me and had a lot of success. I'd never raced before, but when I bought that car, I was 51! Luke coached me and gave me the confidence to race. We had intercom helmets and he told me when to brake, when to accelerate and when to turn. I can't believe he's been in the car with me during every one of my offs and still gets back in! I had a big off at turn one at Phillip Island – thankfully without damage – which really put the wind up me.
I've had two races so far and I'll never be up the pointy end, but I'm having the time of my life driving my Skyline.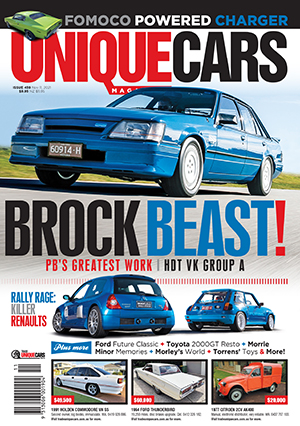 Subscribe to Unique Cars magazine for 12 months and save!
Australia's classic and muscle car bible. With stunning features, advice, market intelligence and hundreds of cars for sale.
Subscribe