Reader Resto: 1965 Ford Mustang Fastback
---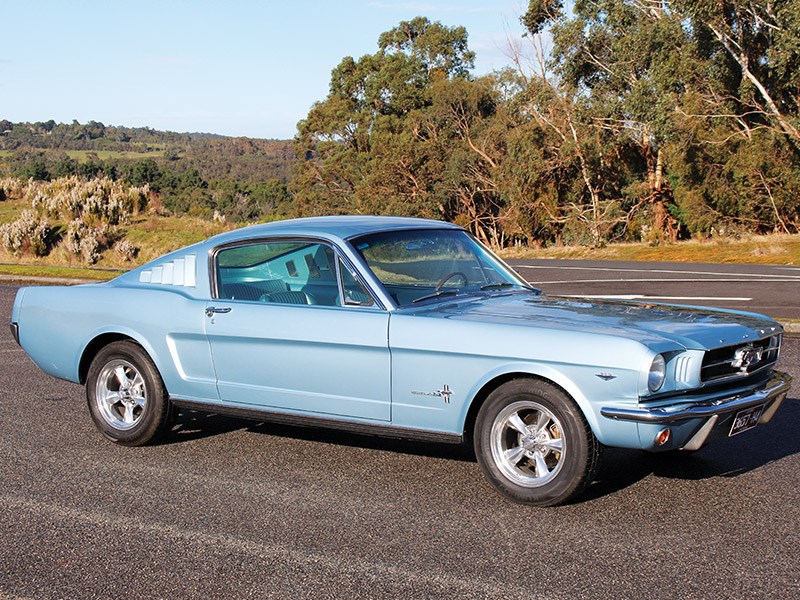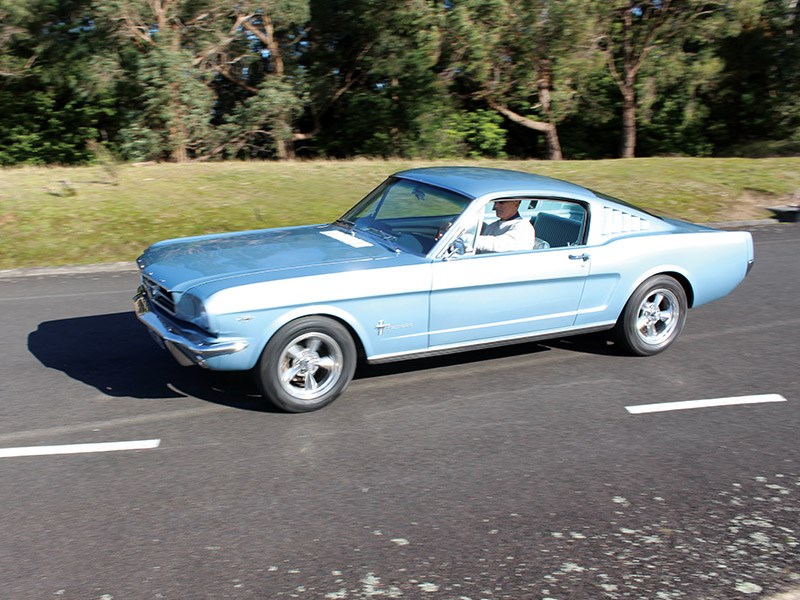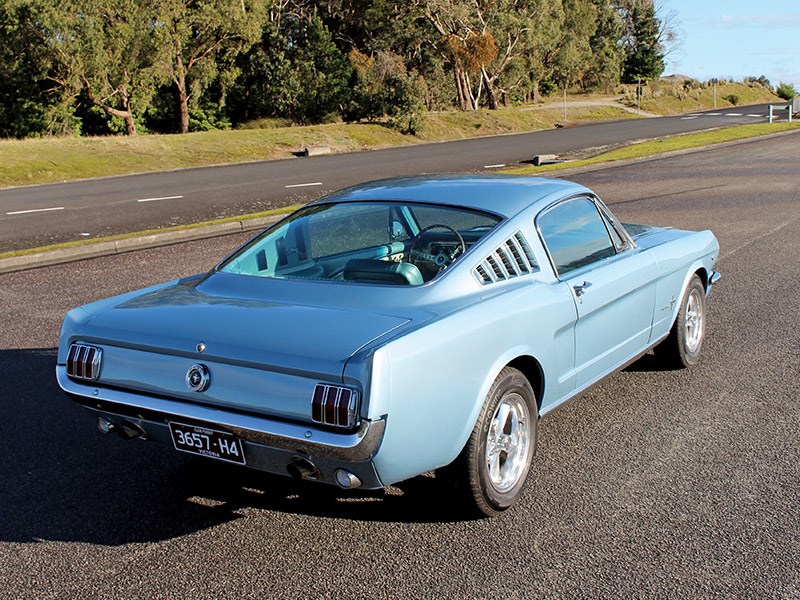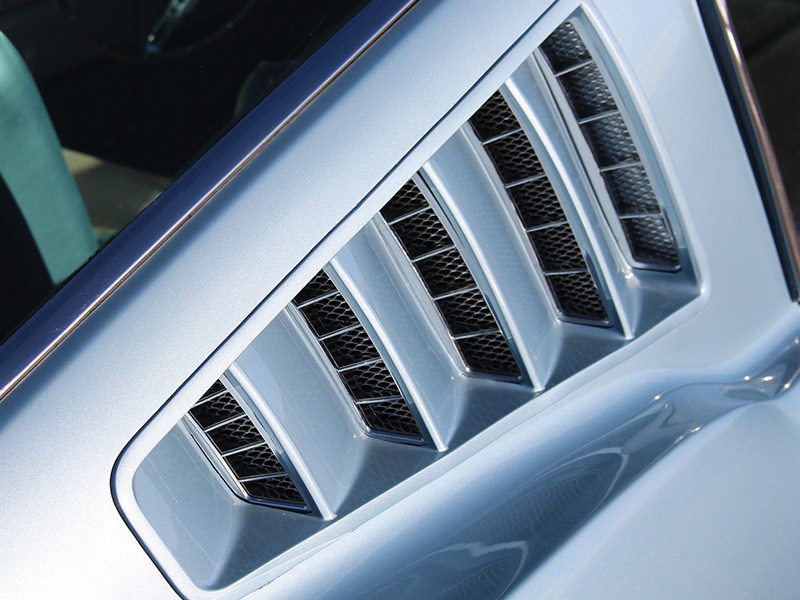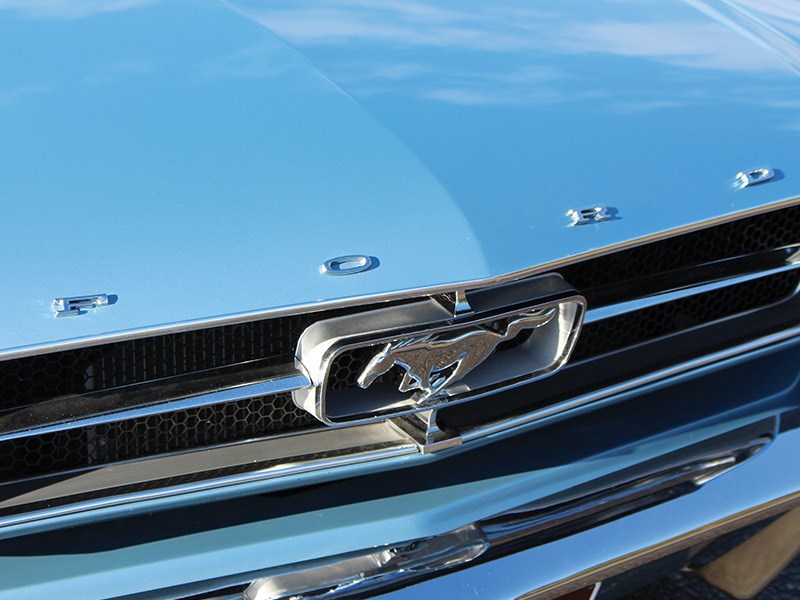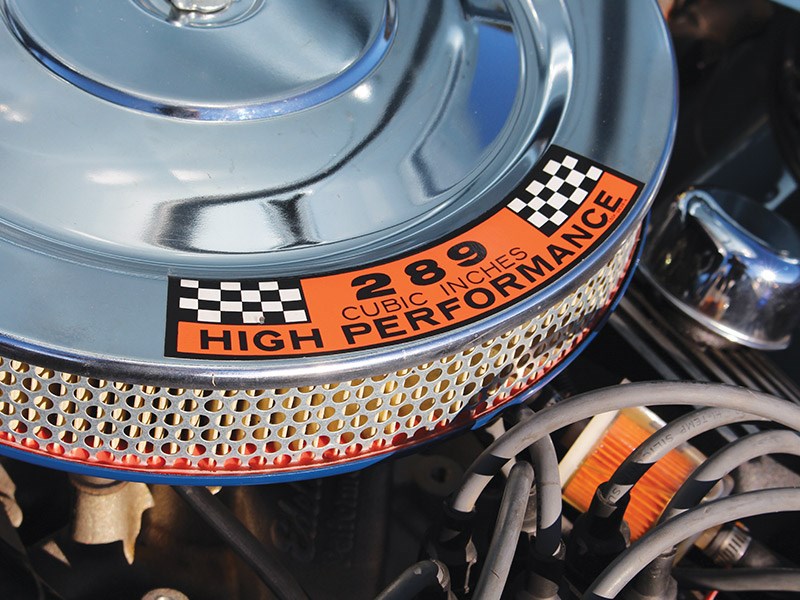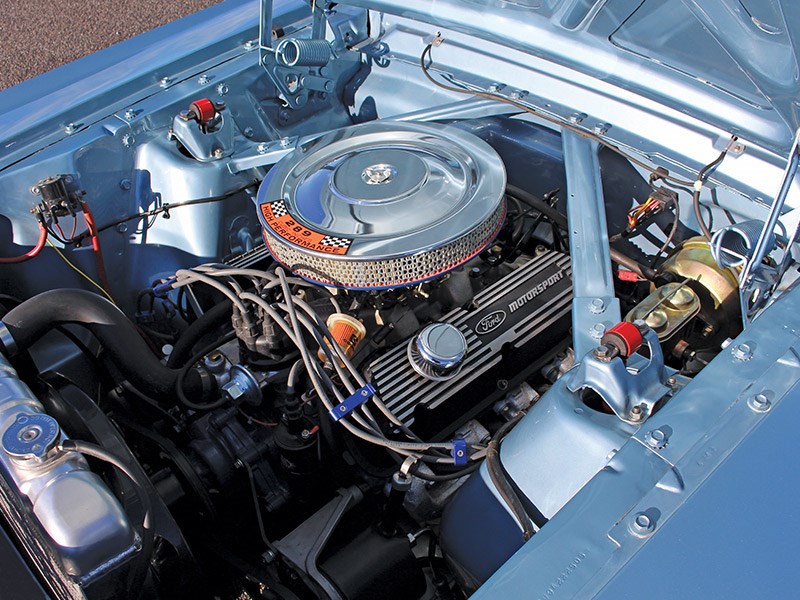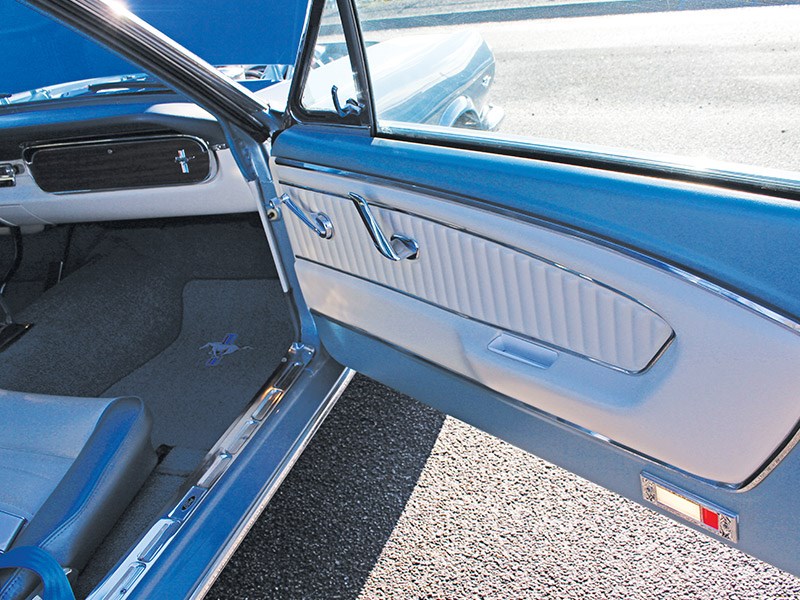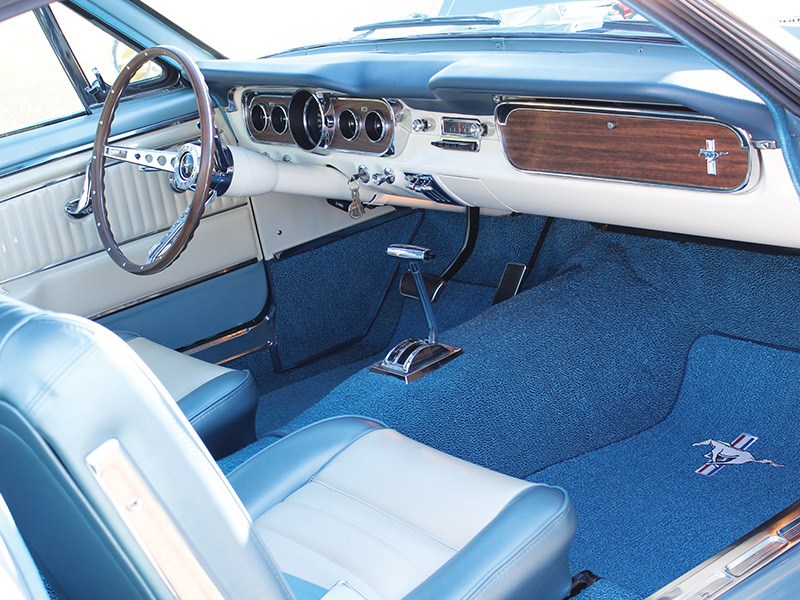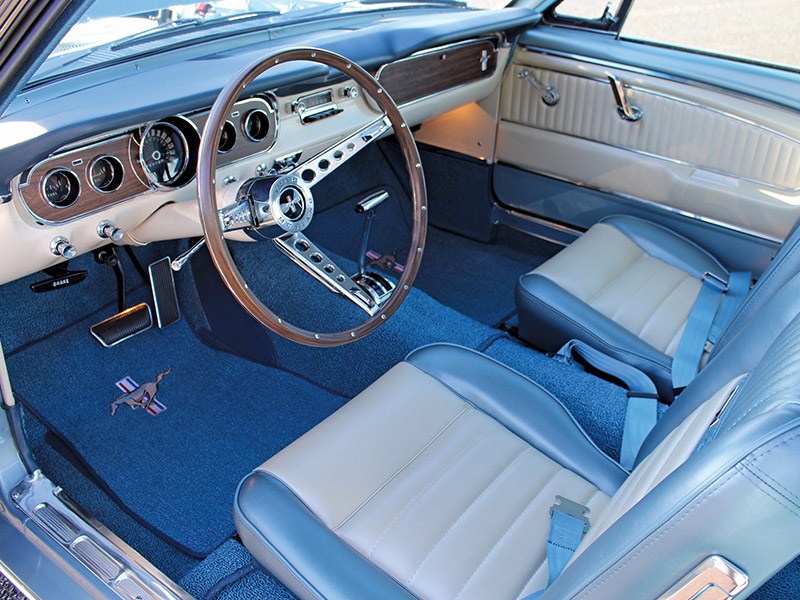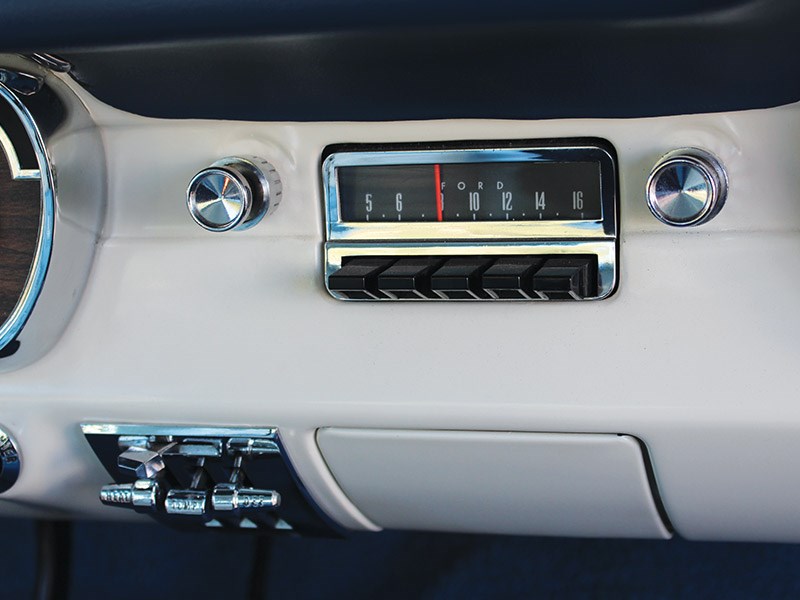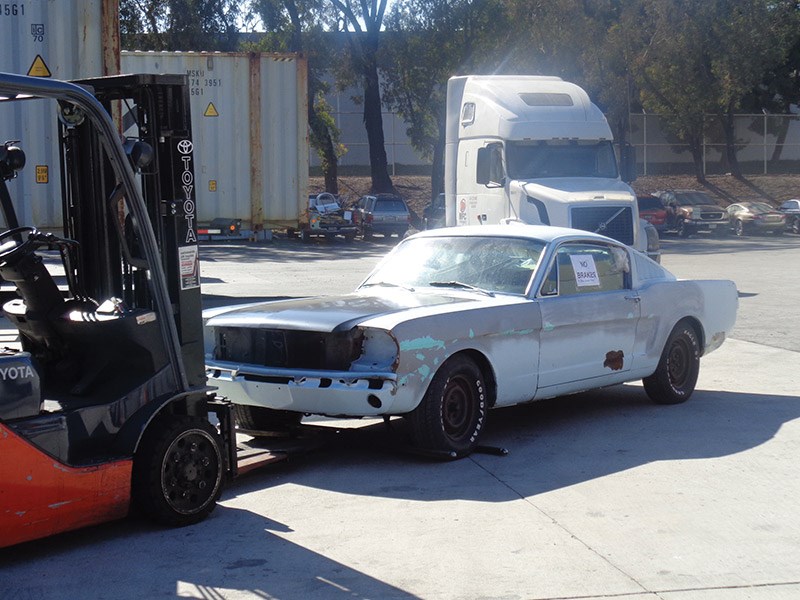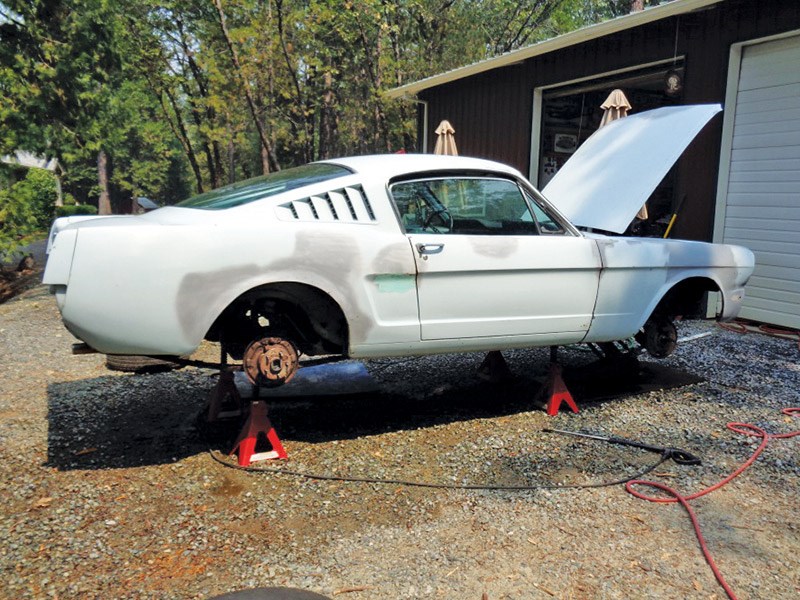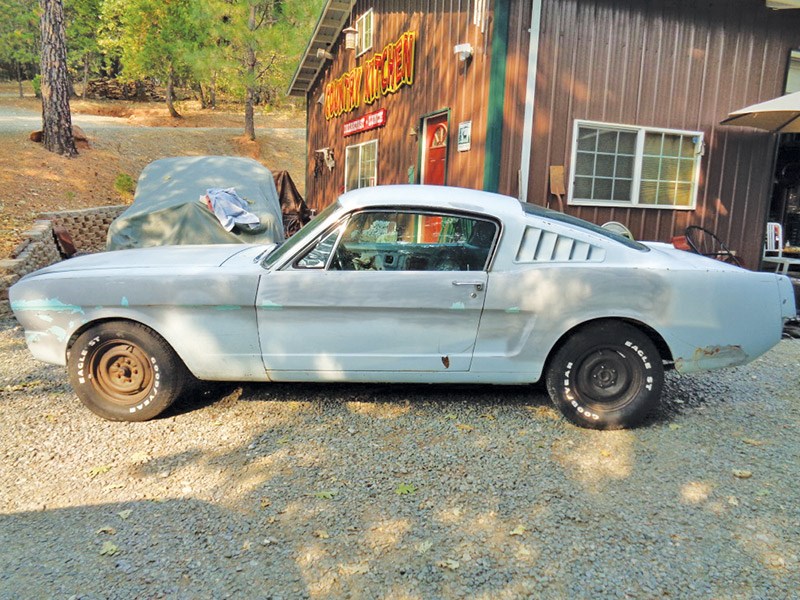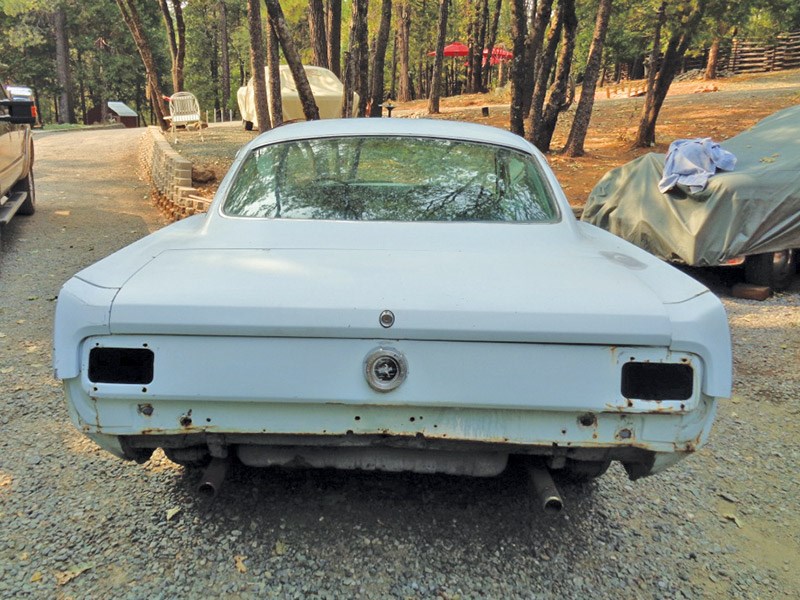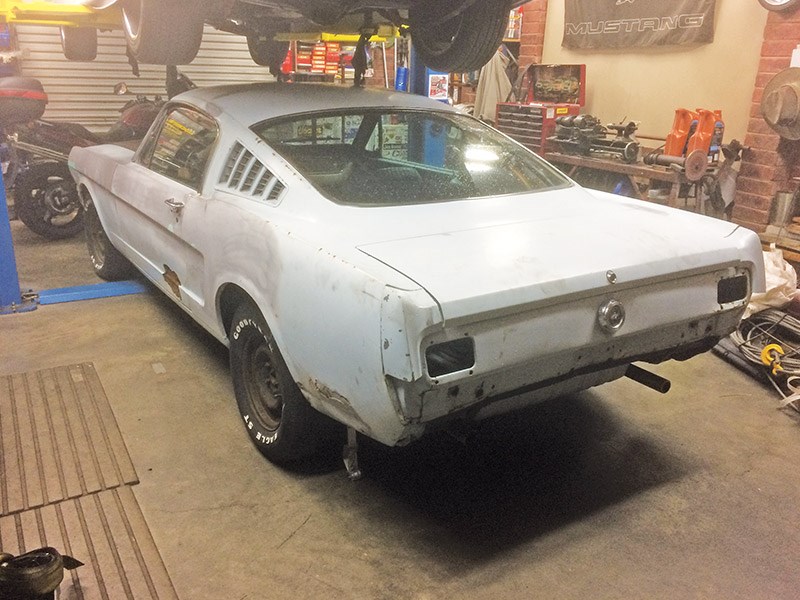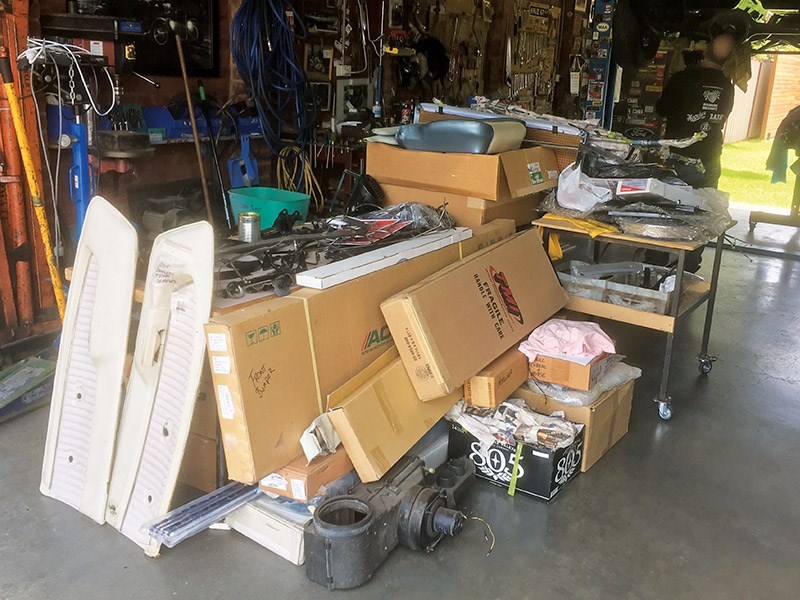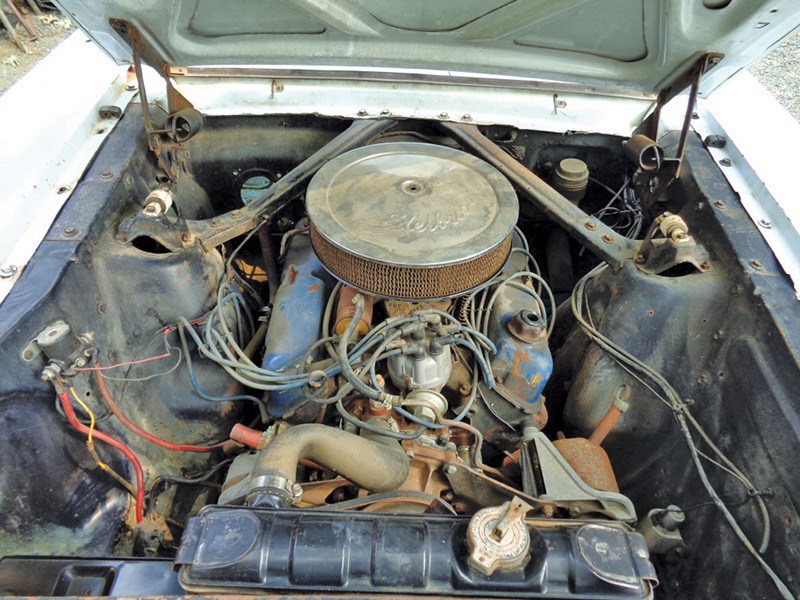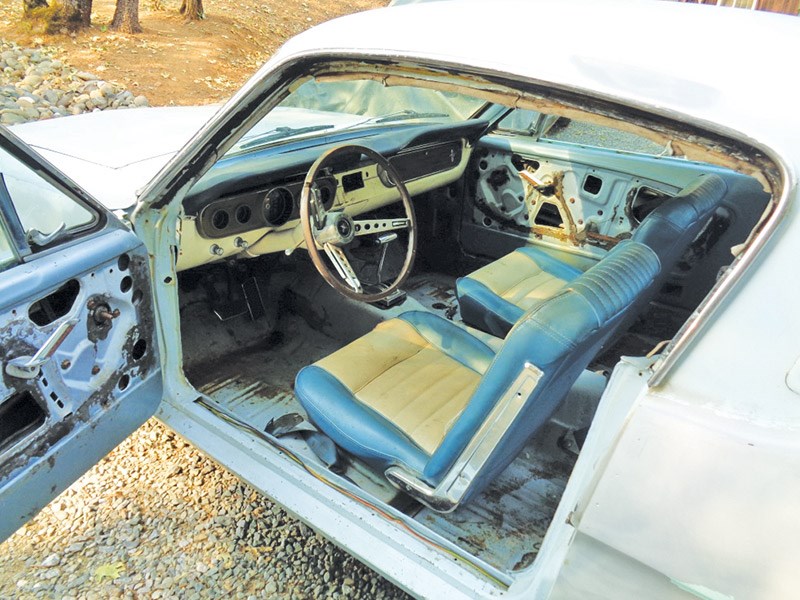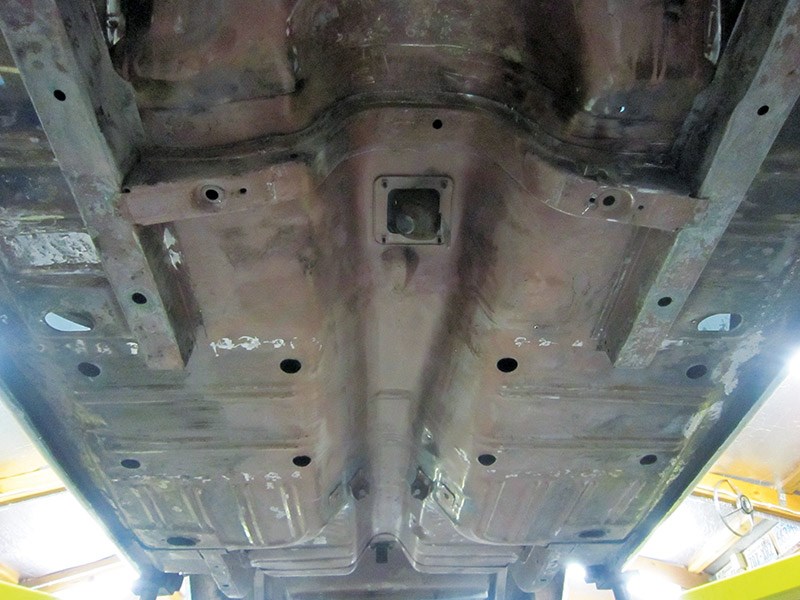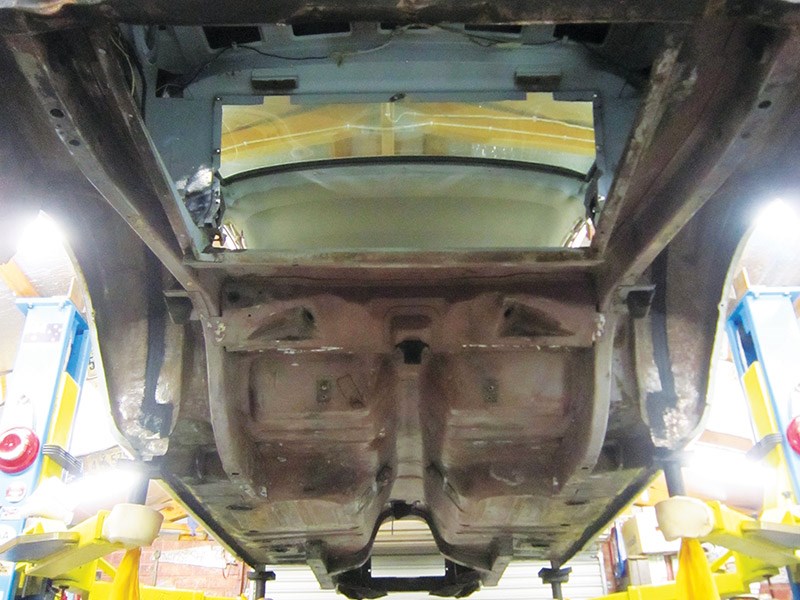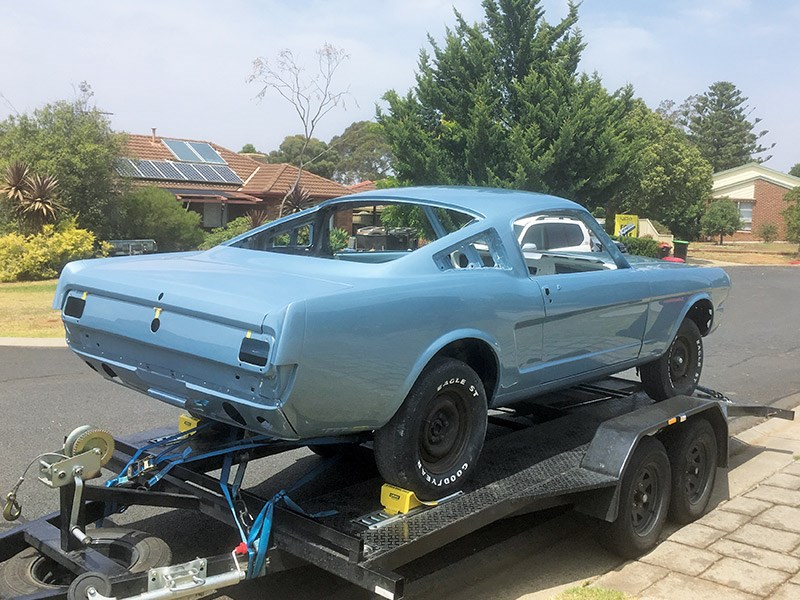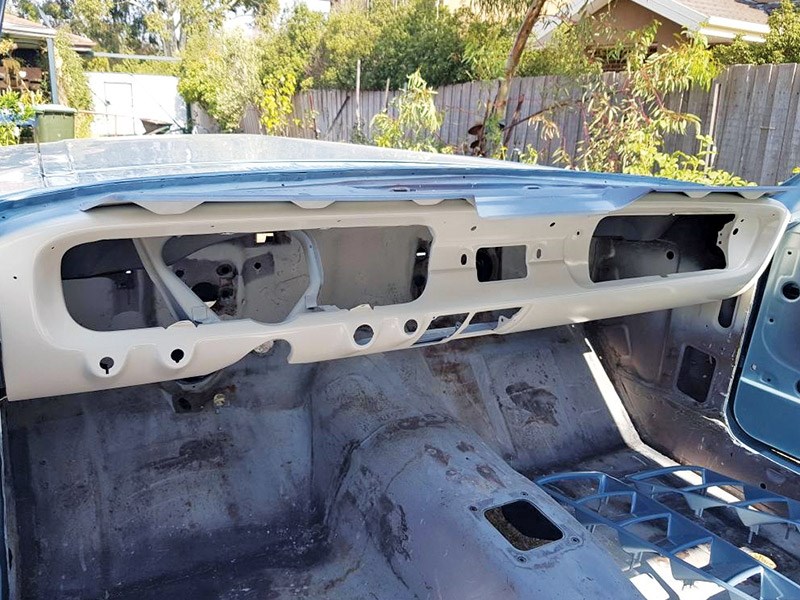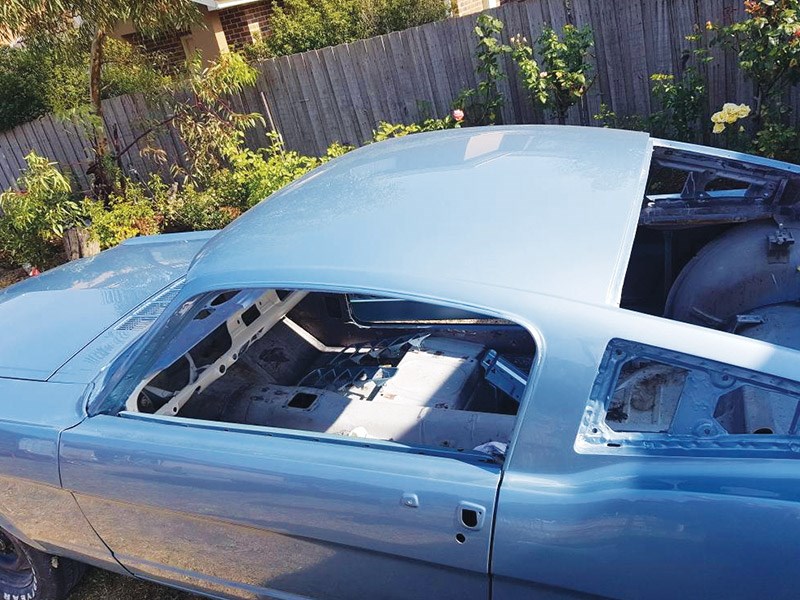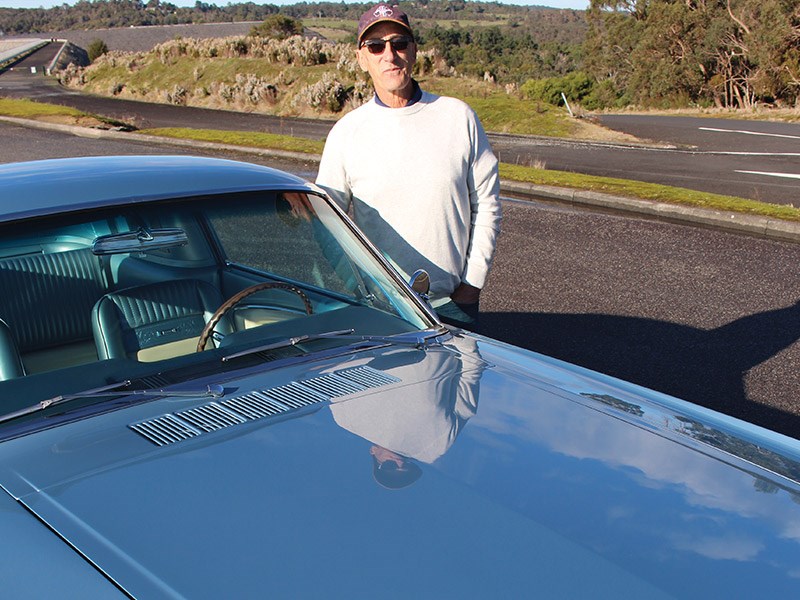 A US holiday gave Joe the opportunity to buy another Mustang but he never imagined it would happen on day one
Victorian Mustang Owners Club Vice President Joe Borg and his cars are no stranger to Unique Cars.
The last car of his we featured in issue 426 was a stunning 1967 289 V8-powered convertible he bought in San Jose California and then drove it to Alabama via Las Vegas on the 45th Mustang anniversary run.
His latest acquisition following another holiday Stateside in 2018 is a stunning silver blue 1965 Mustang fastback, still in left-hand drive.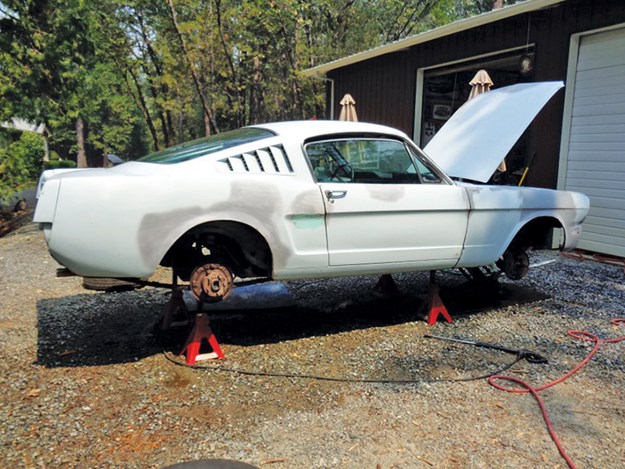 "We went on holiday to America and I found this car and bought it on day one so over the next eight weeks, I picked up a lot of parts that we put in the car and shipped the lot back to Australia," Joe says. "The biggest stuff went into the container and a smaller stuff inside the car.
"Luckily the exchange rate with the American dollar was good at the time and I bought it for ten grand US."
According to Joe, one of the attractions of this car was the body was rust-free although it did have a fair bit of superficial damage.
| Reader Resto: 1965 Ford Mustang coupe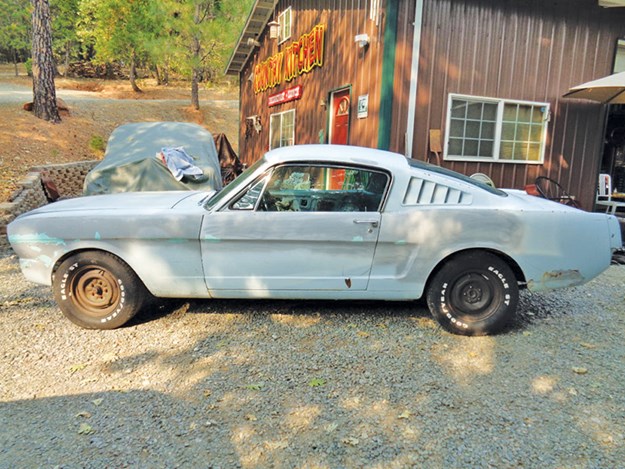 The Pony lived here for many years
"The shell itself was rust free so that was a good start but it did have a lot of body damage, as in car park or shopping centre damage," says Joe.
"Once we got the car home we completely stripped it and pulled everything out so it was just a bare shell and then we got rid of the paint."
After spending many weeks repairing the damage, Joe sent the bare metal shell to his painter, the same one who has painted five of his cars.
| Read next: Ford Mustang GT390 review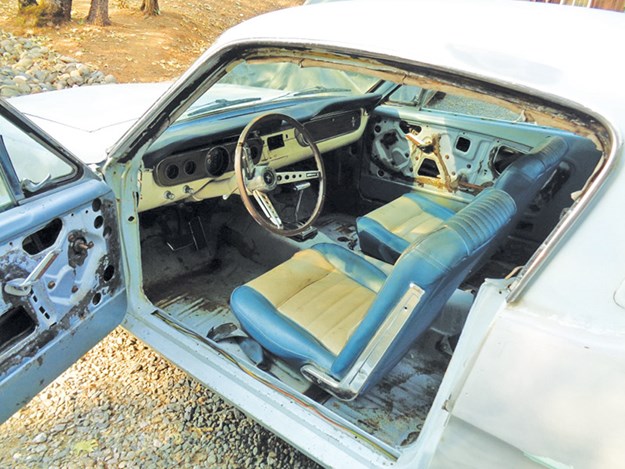 The size of the project can be seen
"We had to replace the doors and the bonnet but the rest of the panels were in fairly good condition", says Joe.
More shed time was taken up repairing the thin chrome strips that surround the windows and the steel trimmings that were in quite poor condition.
Speaking of shed time, aside from the painting of the shell all the disassembly, repairs, rebuilding and refurbishing took place in Joe's garage at home. Now that is a shed we'd love to get a peek in!
| Past Blast: 1964 Ford Mustang
The Mustang arrives back at Joe's looking a million bucks
Like any project, there are always some fiddly parts or details to catch you out and even an experienced player like Joe can get thrown an occassional curve ball.

"There were a couple of issues and this is where it's great to be able to talk to other people about them. This is a 1965 model and I know this sounds like a small issue but it's regarding the clips that secure the chrome trim around the windscreen," says Joe.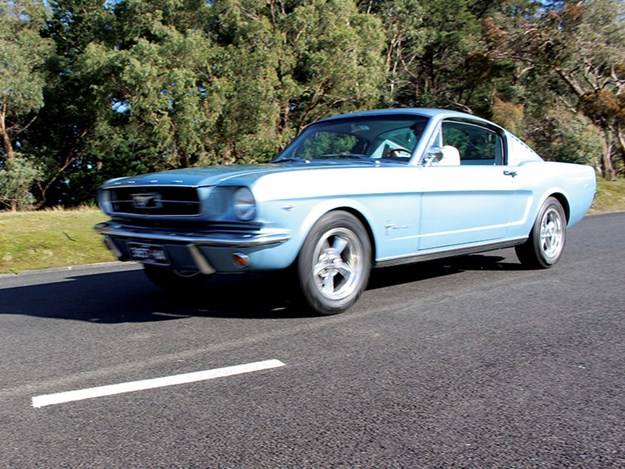 "I was given the clips for the 1966 model which looks identical to my 65 but they don't work. Somebody decided on making a running change on the clips. But apart from that the rest of the project went pretty smoothly, but it was a reminder to never assume anything and be aware of the smallest details as invariably they are the ones that will trip you up."
While the body might have been in good overall condition the same couldn't be said of the interior which was in a very poor state even for a 50-year-old plus car. The driver-side seat frame was broken and the door trims were in very poor condition. While the instrument binnacle was intact and with all its gauges, the dash itself was broken. Like much of the car Joe did the cabin re-trimming.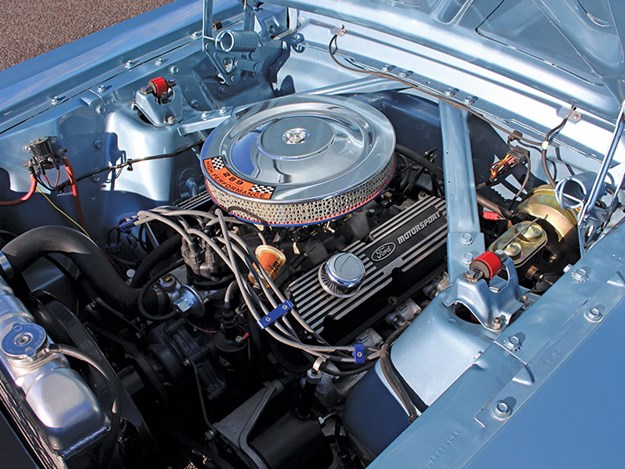 The clinically clean engine bay
According to Joe, sourcing parts isn't as daunting as one might think but given the current exchange rate you are better off if you can find the parts here. "There are at least half a dozen specialist companies here importing Mustang parts as well as a few individuals in Mustang clubs who bring in parts."
On a cautionary note, Joe reckons the current poor exchange rate, cost and delays with shipping plus the Covid situation, make buying a complete car here a smarter proposition than trying to import one. "I was lucky with the timing of acquiring this car. The exchange rate was favourable and the shipping costs weren't too bad, plus we weren't dealing with the pandemic as we are today. I wouldn't try and repeat this exercise right now."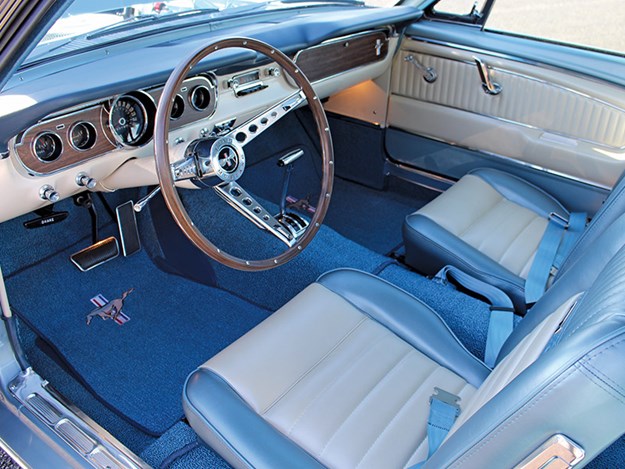 You got a lot of chrome and wood for your money back then
The original 289 engine was long gone when Joe bought the car and he explained that good 289 blocks are almost impossible to find these days so he is more than happy to keep the bigger, more powerful engine.
"I'm happy with the 302, C4 auto and 8-inch rear end setup it has. Since I got it back here I've rebuilt the engine, gearbox and diff and I've also fitted a new exhaust system with stainless steel mufflers."
Joe has also given the power steering components an overhaul as well as replacing the suspension with new top and lower control arms shocks, springs, sway bars and in the restoration process he has ditched the all-drum brake setup for disc brakes up front.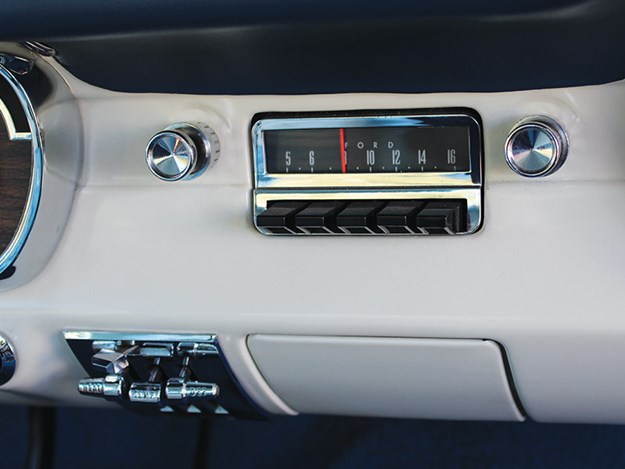 "Converting it to disc brakes is actually quite easy because everything was available for it as a kit that bolted easily to the hubs. Up front are four piston Kelsey Hayes calipers.
"The disc front end actually improves the brakes five-fold and I also fitted a power booster and dual system. It's so much better than the original un-boosted drum brakes they ran!"
Completing the 65 Mustang fastback are chrome mags with bigger, wider tyres than when it rolled out of the factory.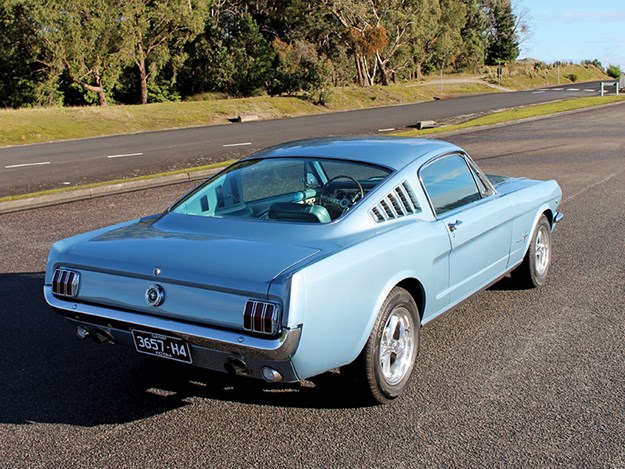 Turns heads from any angle
The project has taken two years including painting, which Joe remarks is the hardest and most expensive part of the whole process and while the cost of most parts has been quite reasonable some items like re-chroming have given the bank account a bit of a fright, with the bumpers around $500 a pop.
So why this car? Several reasons as Joe explains. "I have always wanted an early fastback and this one was relatively cheap at US ten grand. It was rust free and while many others couldn't see it given its condition, I could see a lot of potential in the car.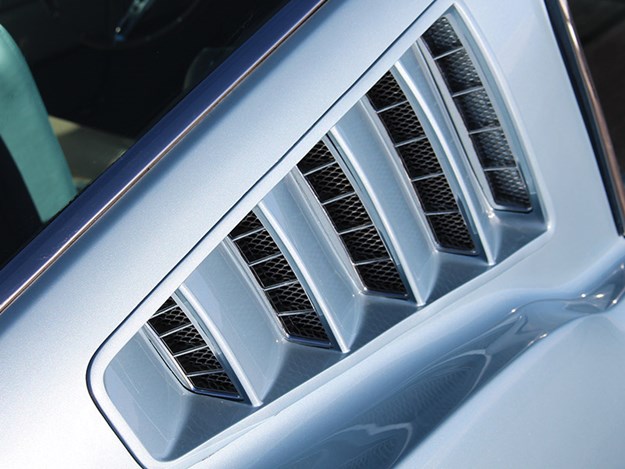 Rear window flutes add to its looks
"The roof and the corners were in good condition, despite some corner damage but the car was actually dead straight even though it had ripples in the doors and some of the panels from minor damage. Importantly the floor, sills and rails were all good and straight.
"Although I looked at the car from the outside, I was more interested in looking at it underneath. This is the fifth car I've built so I had a good idea of where I was going with it. It isn't completely stock as I have done little things to personalise it and I think it has come up pretty well. I am very happy with it," Joe claims.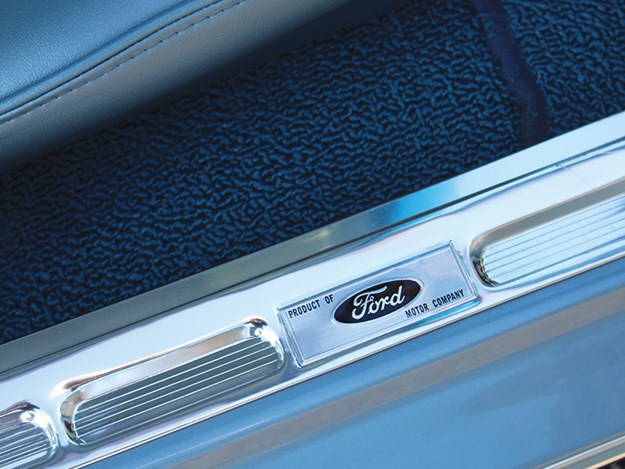 Although it is fantastic to drive Joe reckons it's nowhere near the standard of a modern car which he reckons is a plus.
"You can feel the road a lot better in this than a modern car. It stops, steers and accelerates extremely well. I haven't lowered the car at all. It's the standard height because I like the stance and I guess because I am old school, so that's why it rolls on chrome mag wheels. I love the old school feel and look and that's why I built it the way I did."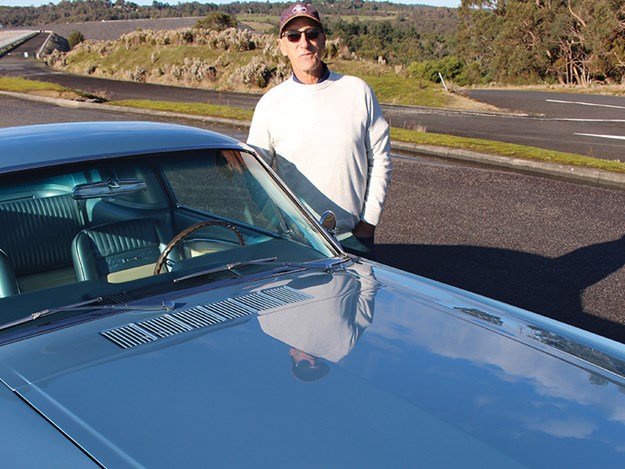 Joe reckons it has come up pretty well
THE RESTO:
Prepared for the voyage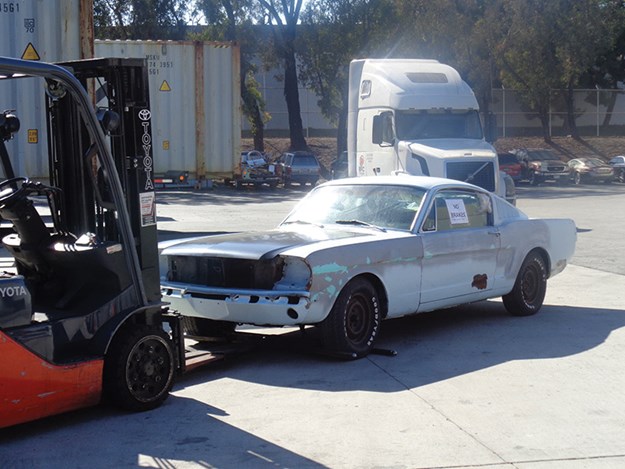 No brakes and ready for shipping.
As purchased USA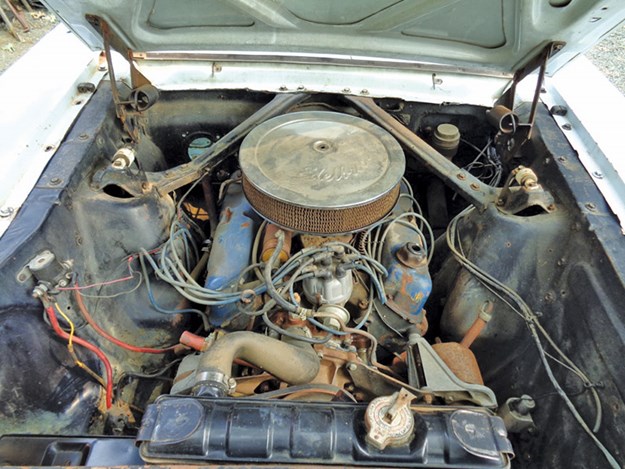 One word comes to mind, challenge.
As purchased USA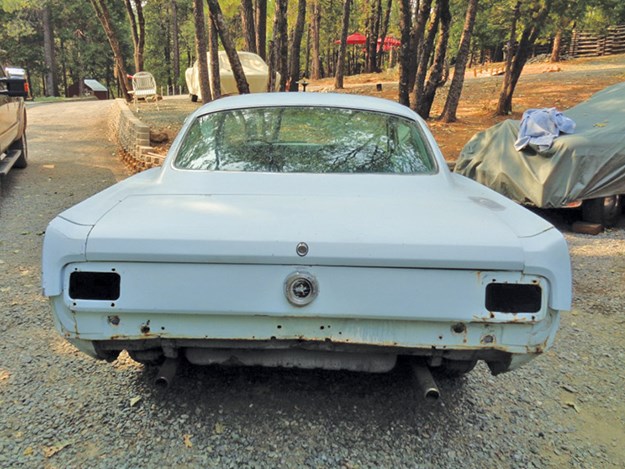 Most of the missing bits came with it.
Parts purchased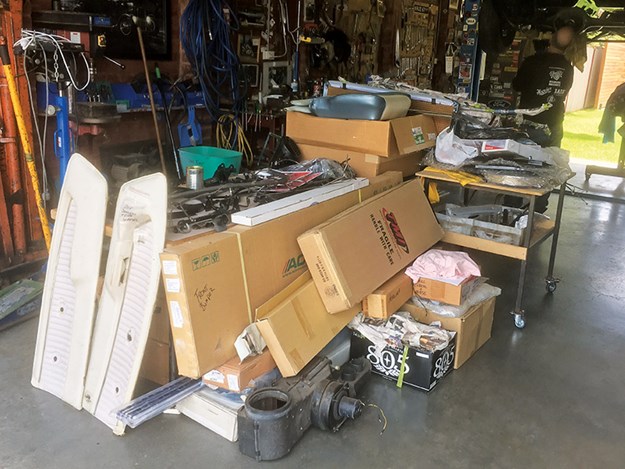 Mustang resembles a kit car here.
At home in Australia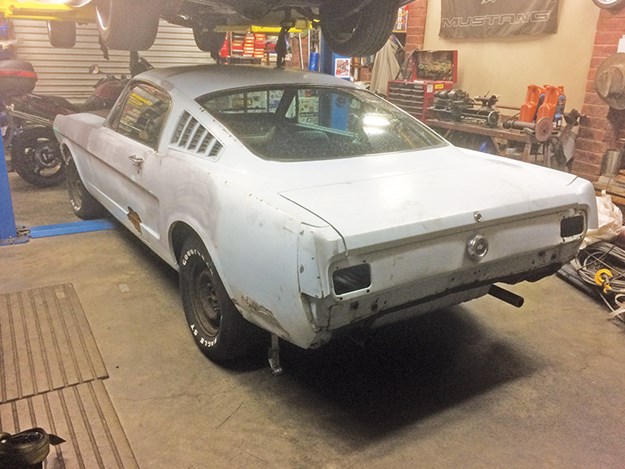 Cleared of customs and ready for rebuilding.
Home hoist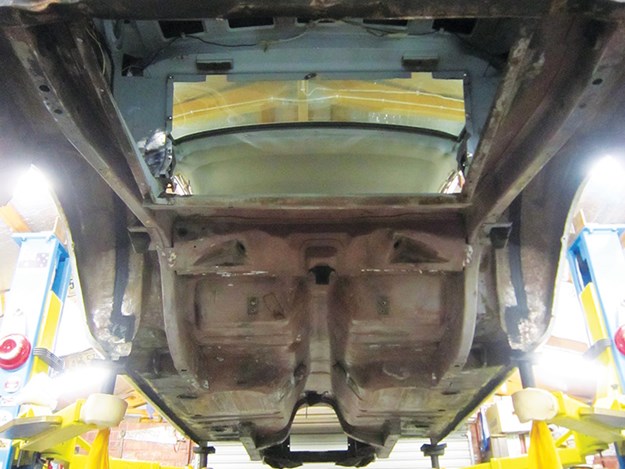 Good rails but underbelly work was needed.
Cleaned and ready for paint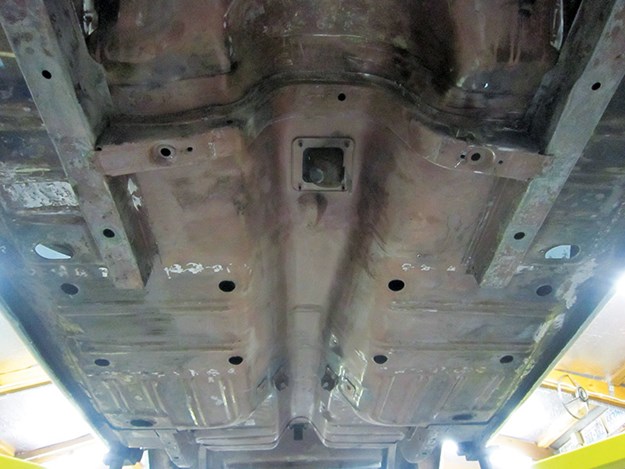 A lot of elbow grease used here.
Dashed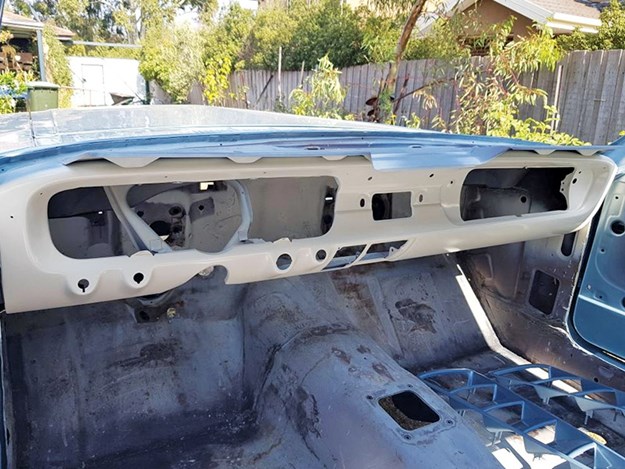 The Mustang remains a left-hooker.
New blue hue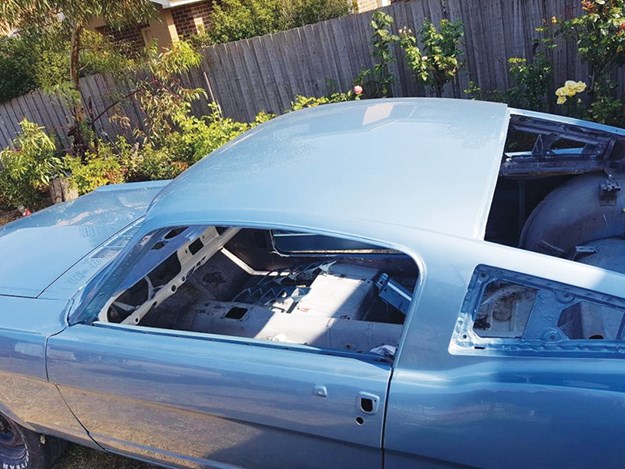 Painted and ready for reassembly.
Original car: 1965 Ford Mustang Fastback
Length of restoration: Two years
1965 Ford Mustang Fastback specs
Body: 2-door fastback
Engine: 4700cc V8
Power & torque: 165kW @ 4400rpm, 414Nm @ 3200rpm
Performance: 0-100km/h 8.6 seconds (approx)
Top speed: 156km/h (approx)
Transmission: Three-speed auto
Suspension: (f) Coil spings on upper and lower arms. Leaf springs(r)
Brakes: Drum front, and rear
From Unique Cars #462, Feb 2022
Unique Cars magazine Value Guides
Sell your car for free right here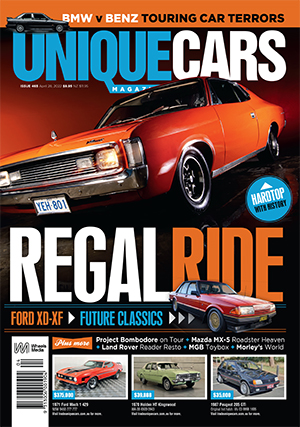 SUBSCRIBE TO UNIQUE CARS MAGAZINE
Get your monthly fix of news, reviews and stories on the greatest cars and minds in the automotive world.
Subscribe