1979 Chrysler LC Lancer - Reader Resto
---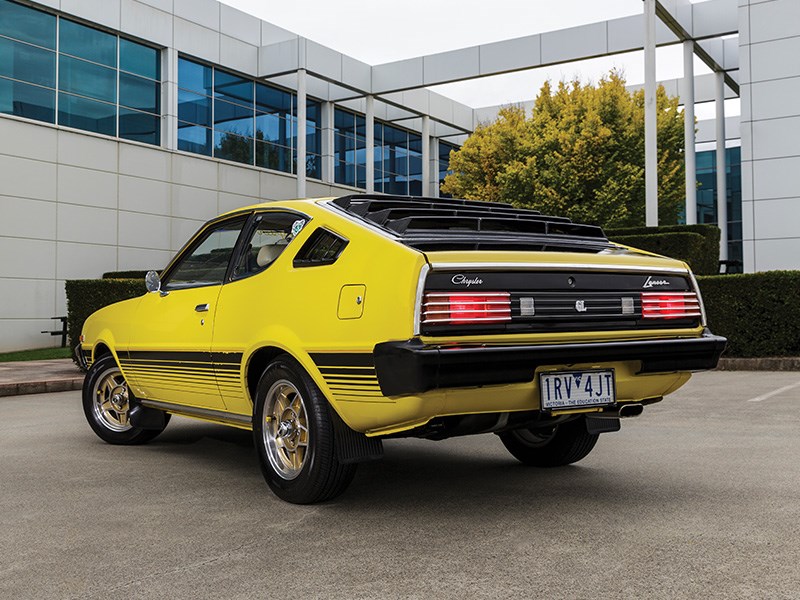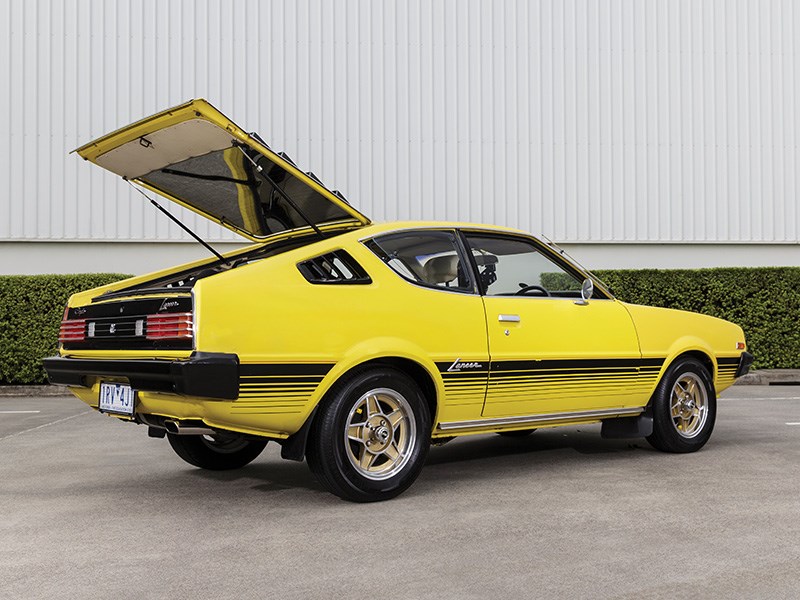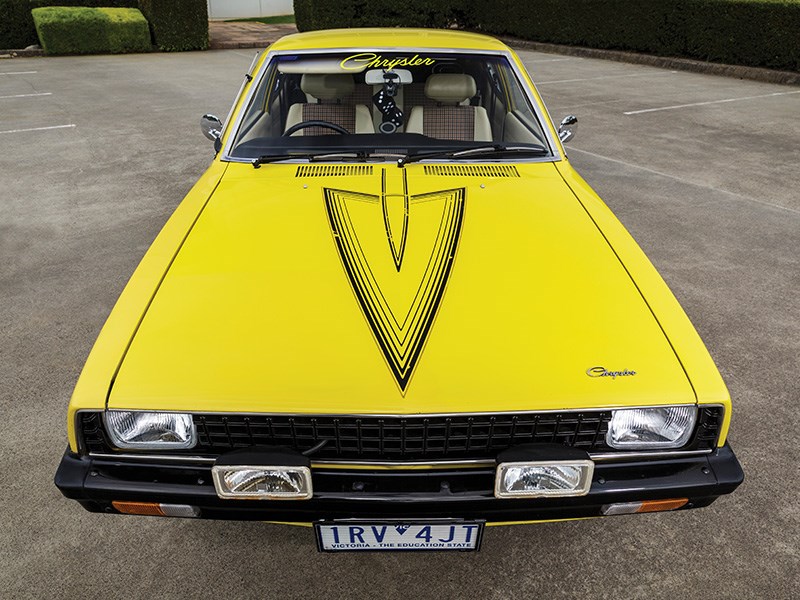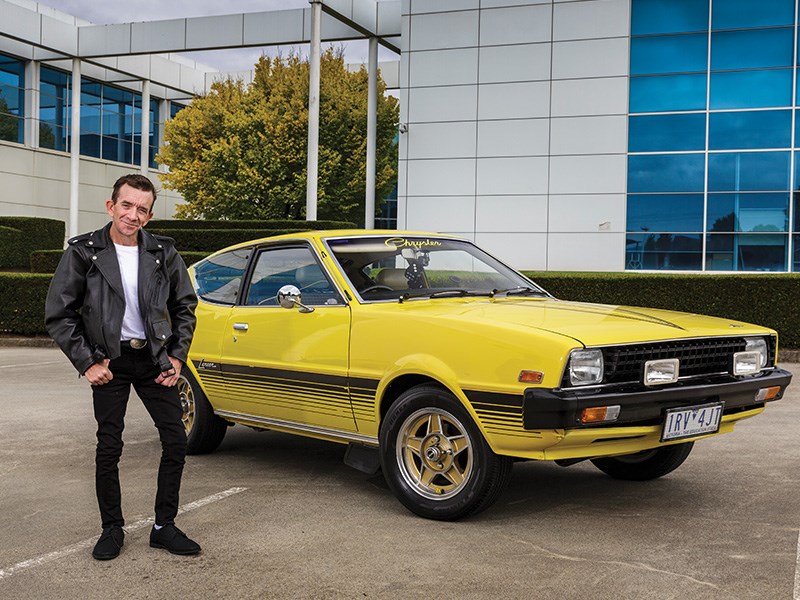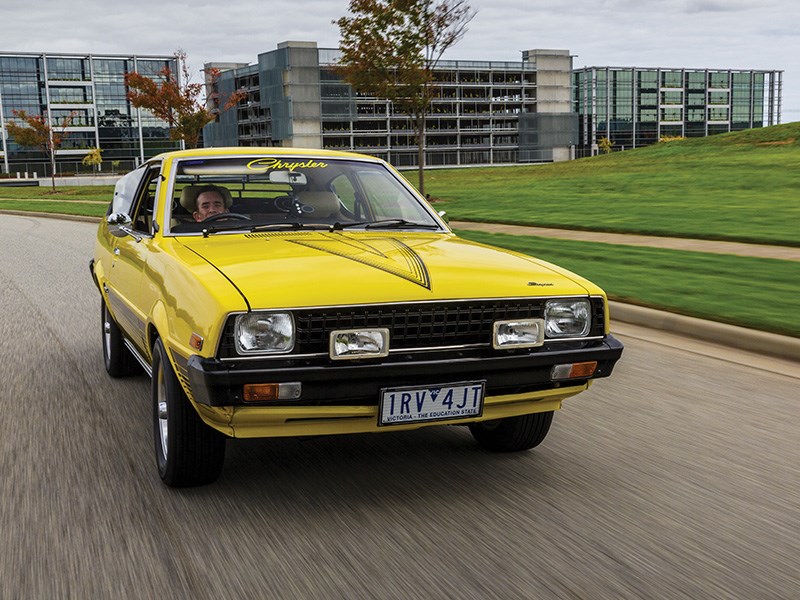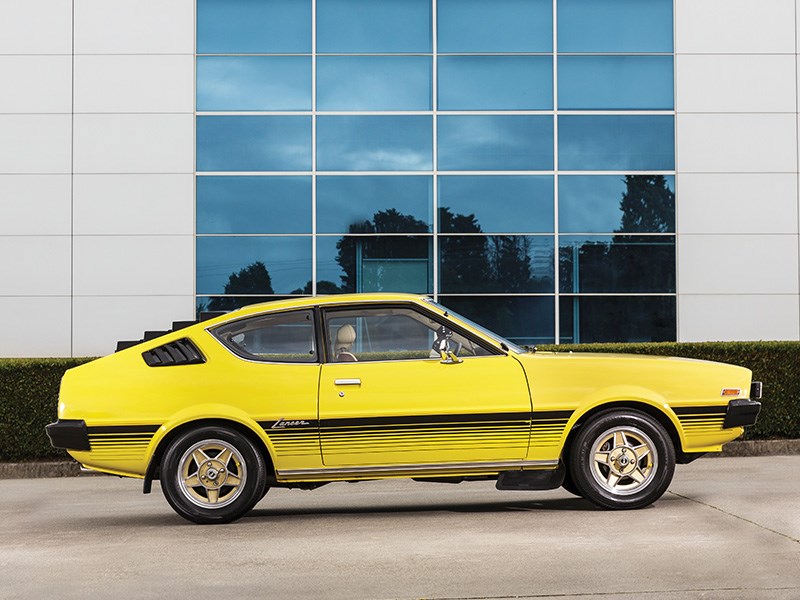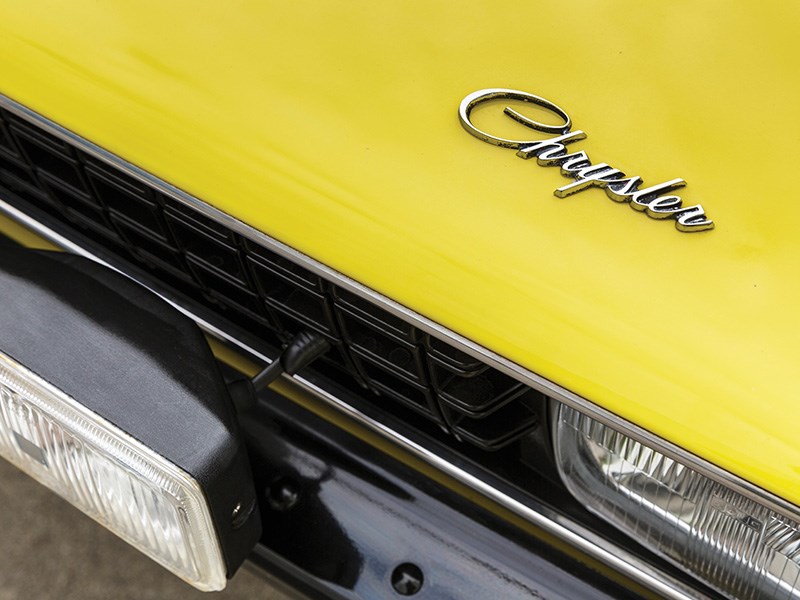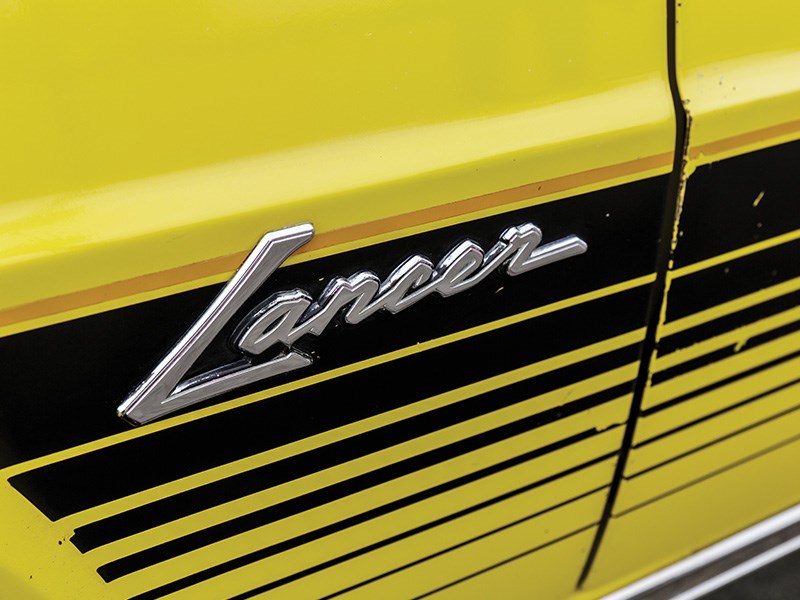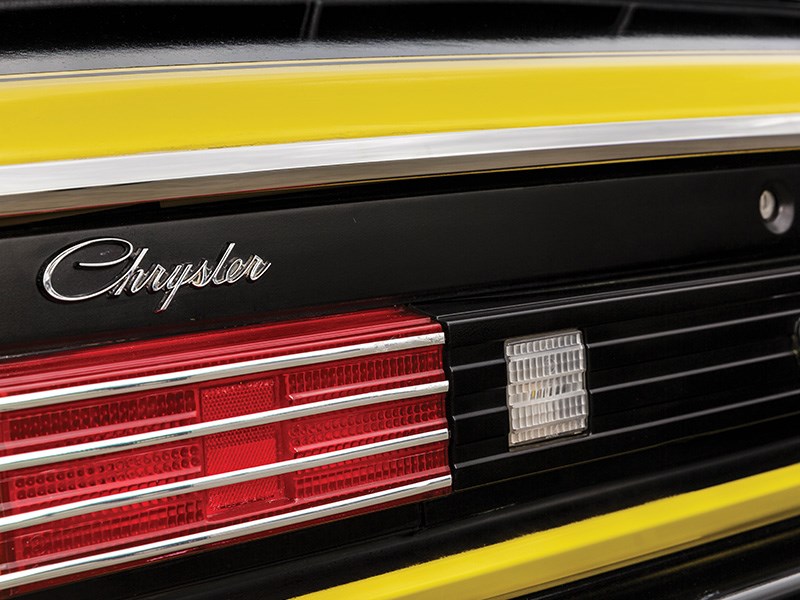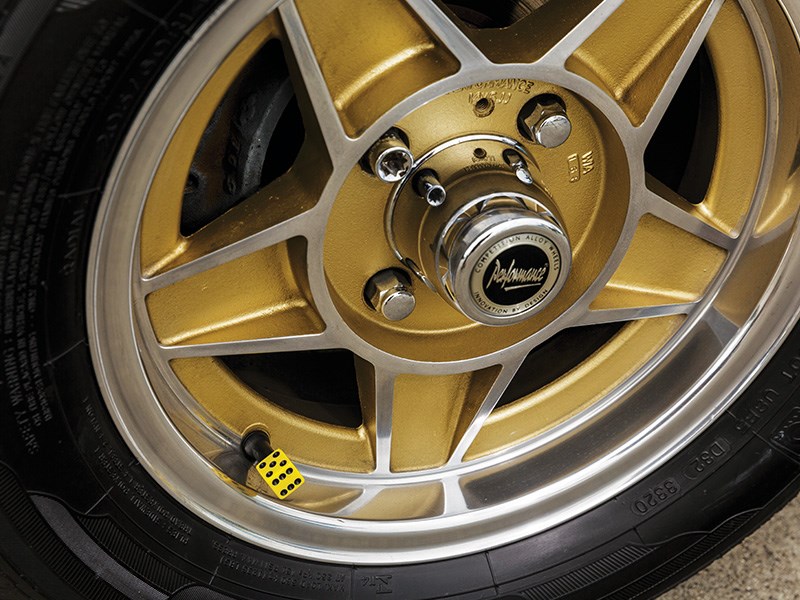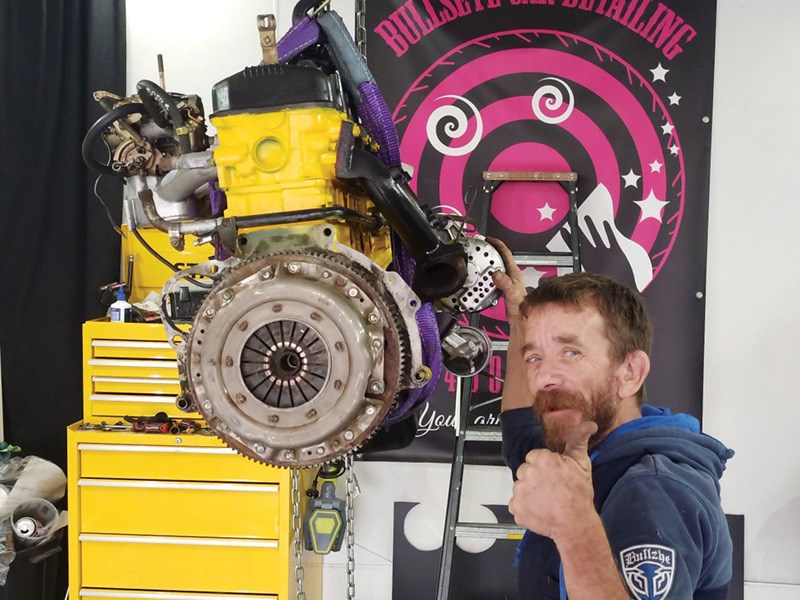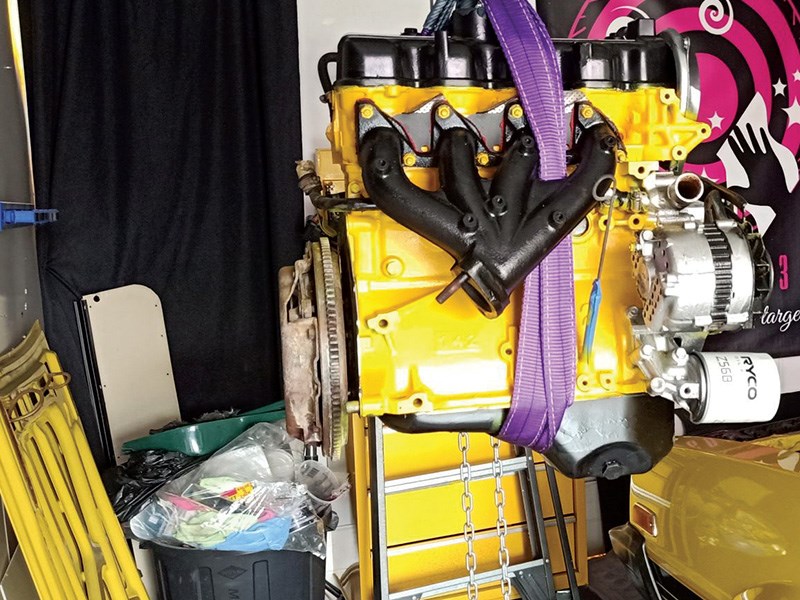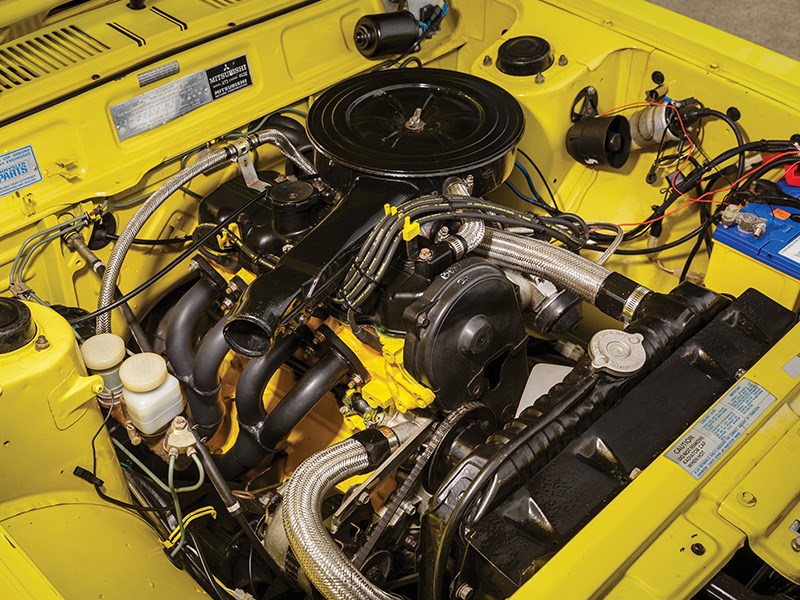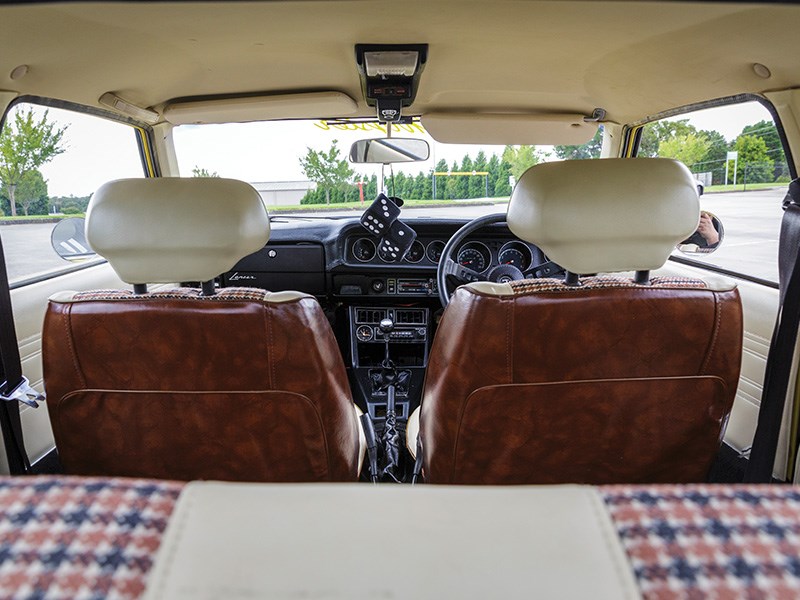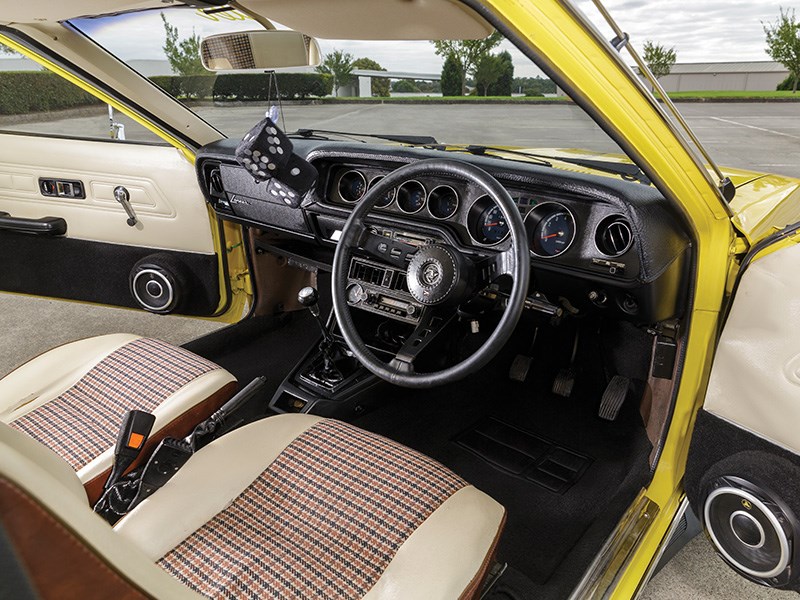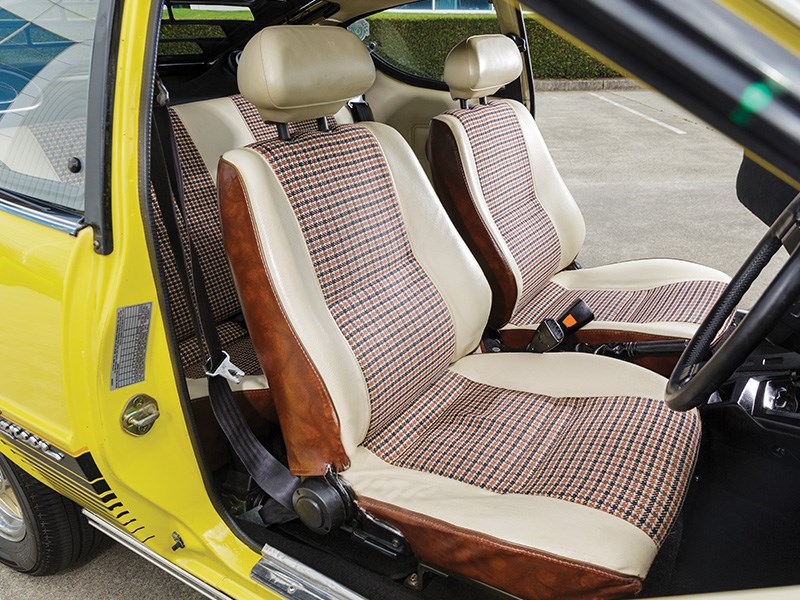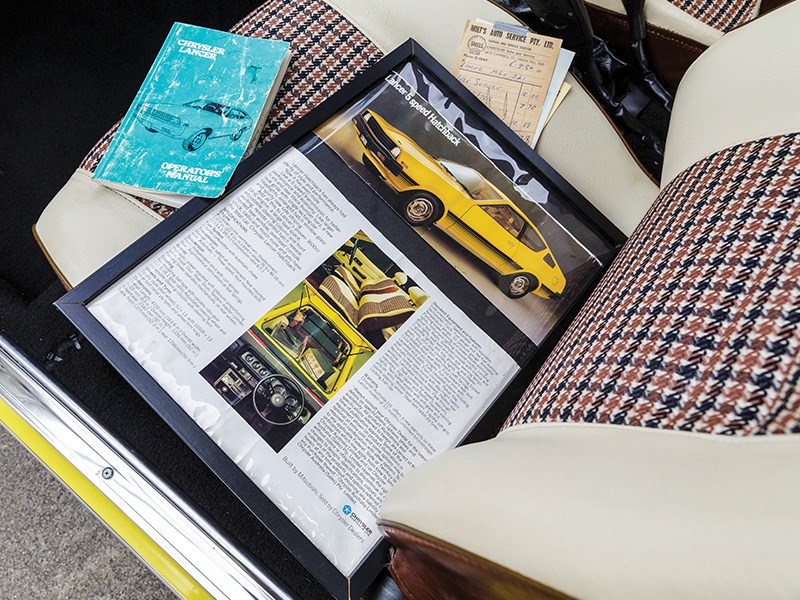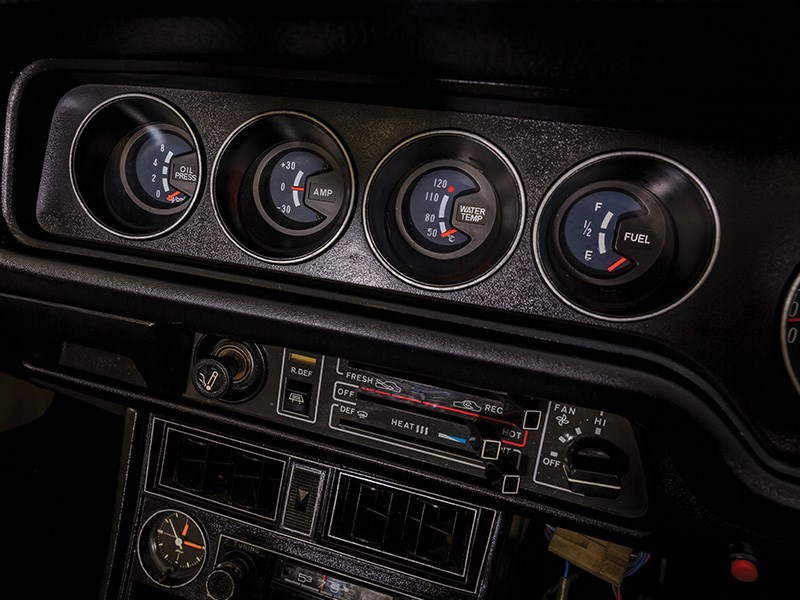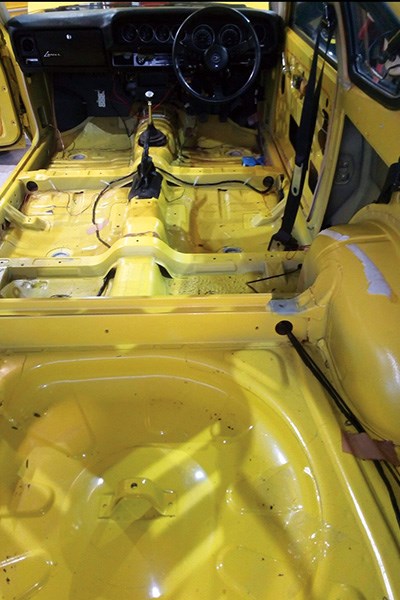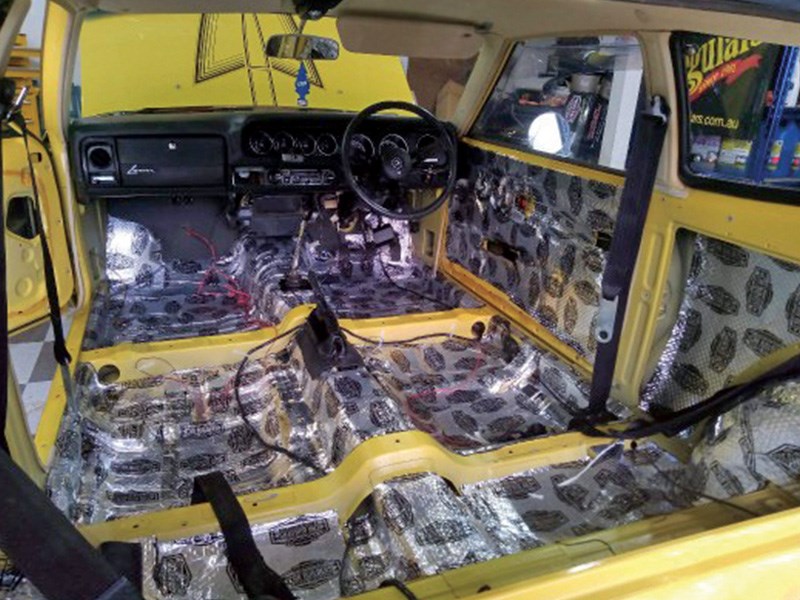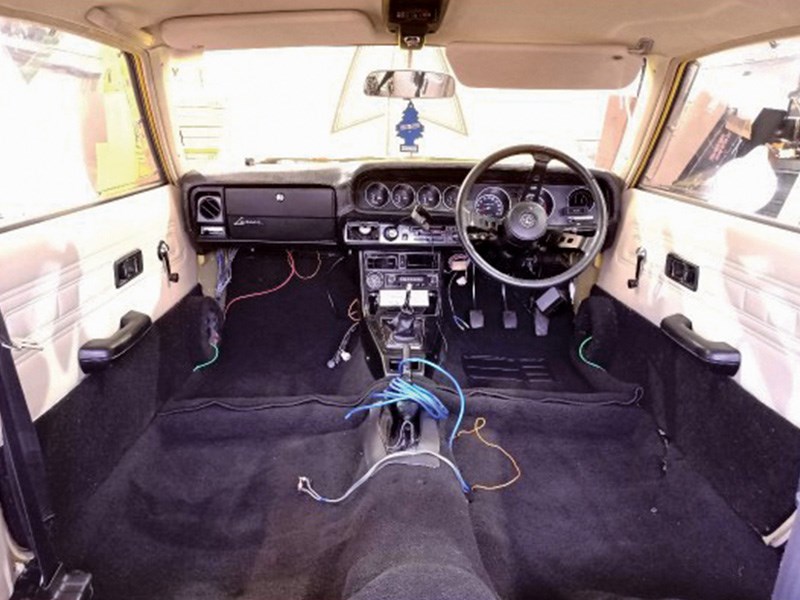 The LC Lancer enjoyed a short and successful life in Australia and now it's an affordable classic
This is my 1979 Chrysler LC Lancer, three-door Hatchback with a five-peed manual gearbox. The Lancer was marketed by Chrysler in Australia and created in Japan by Mitsubishi. It is a five seater with limited leg room in the rear. When this model arrived on the market, they were sold in the United States as Plymouth Arrows, whereas in New Zealand they were sold as a Mitsubishi Celeste. Here in Australia, the Lancer was built over two series, the LB from 1977 (4 speed manual) and finally the LC released in 1979 receiving a facelift and a five-speed manual transmission. They were all powered by a 1.6L delivering a 64kW. The LC featured painted black bumpers, square headlights, sports interior with certain colours featuring an arrow decal on the bonnet.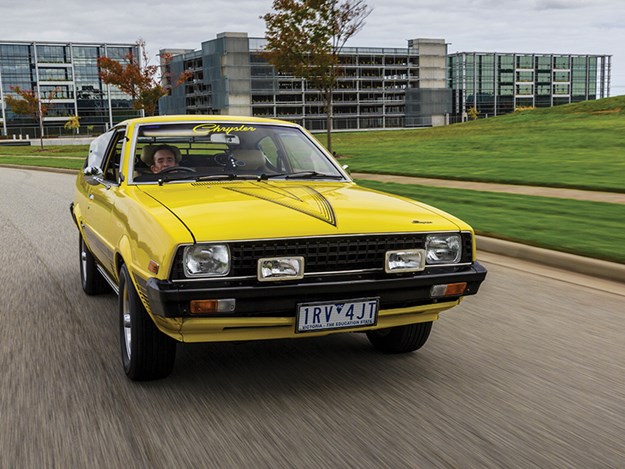 Originally I wanted to buy a classic Mitsubishi Galant, until I came across this little lady and I knew I was in love. It definitely was unique and a rare find, and something new for me. If you were after one, it could be quite difficult as there are so few of them around. I find Facebook groups and similar are the best place to look. They can range from $5000 up to $20,000, depending on the condition. Many people on viewing the car can confuse it for something different. My little Lancer has an initial record of sale from the 21st of May, 1980 at Chadstone Chrysler Centre. Three years later it was sold through Holts Auto Car Sales, Swan Hill. Seventeen months ago I was lucky to find her and simply had to buy it.
I drive my Lancer on a daily basis and I love taking her to a number of car clubs and shows around Melbourne. It never misses a beat and I could happily drive it all day long. I travelled over 600 kilometres after picking it up and is a treat to drive. Since an engine replacement she isn't shy to get up and go, and has no issues overtaking slow cars on a hill. I find that the sweet spot is around 100km/h on the highway, anything more then that feels like she's flying, being a small car and low to the ground. When handling, it has a very direct feel in the steering with no slack, which is great considering the age of the car.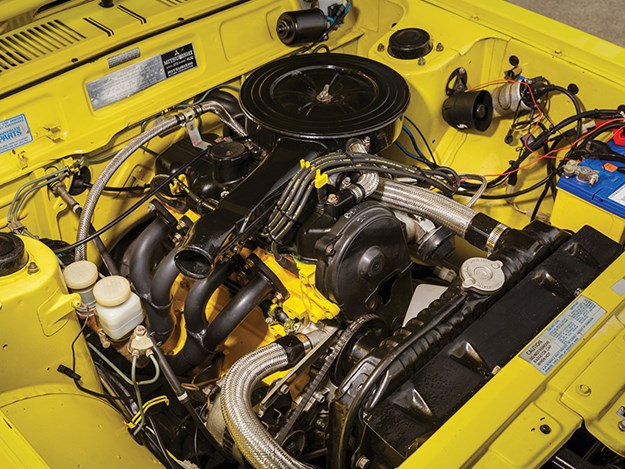 The Chrysler is also fairly basic and simple to work on. I am able to complete all the mechanical work myself. If you have never worked on a car before then this would be a good one to start with. I have replaced the shocks, carpet, all new sound deadener and acoustic foam to freshen it up. Not forgetting the installation of a hidden sound system.
Externally, I purchased old-school looking performance Challenger wheels, giving it the look I was after. In the future I would like get a professional full, bare-metal respray to get it back to original showroom condition. Currently, the Lancer would have to be about 90 per cent original including the paint and I don't plan on drastically changing looks.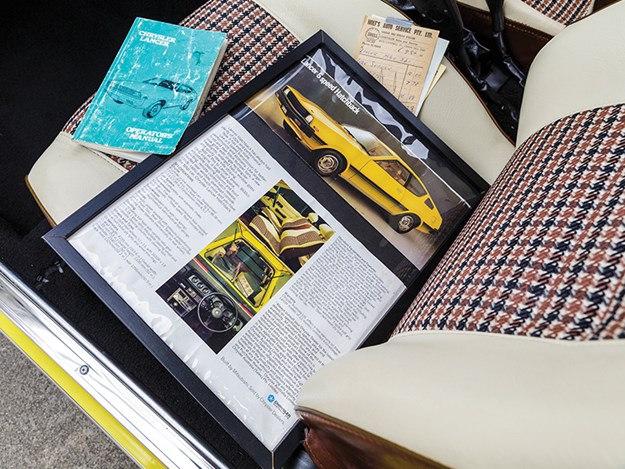 One thing that's very noticeable now, is the cleanliness of the engine bay. The original engine was rather tired so I decided to install a replacement 4G32 1.6L engine, which is exactly the same as what it came off the line. I sourced custom headers through a twoinch exhaust to get a nice sound and make some noise on downshift, which I love. I wanted a nice exhaust tip, it took some searching, but found suitable custom tips made for Mustangs. Recently, I have installed a 32/36 downdraft Weber. With this new combo, I had it professionally tuned at Bob's Dyno Tuning in Morwell to really dial in the drivability. All of this and wear and tear items have been serviced and replaced including most of the steering components.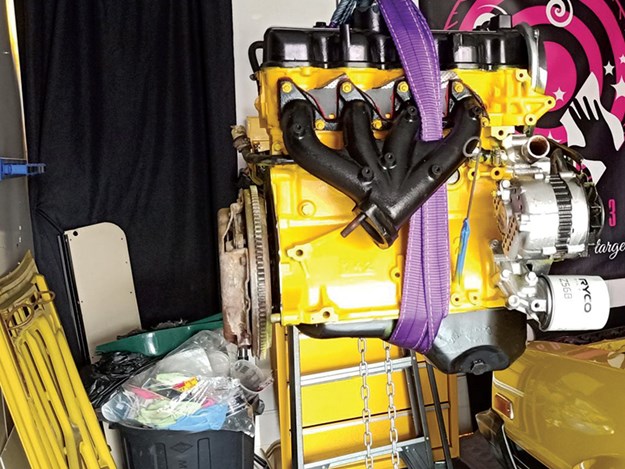 Going forward, I would love to get the current engine worked more. The original cylinder head has been sent off to MS Engine Reconditioning in Springvale for some work. They'll be putting in new valves, a mild cam, port matching and port and polishing.
My Lancer is a love affair that carries through into my dream business, Bullseye Automotive Detailing based in Sale, Victoria.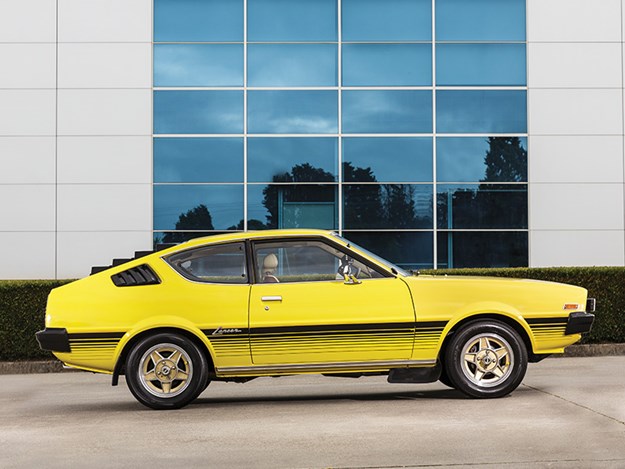 Unfortunately, the last two years my business has suffered due to the Gippsland fires and the pandemic. When we open again, I want to cater more towards detailing classic cars, which is what I'm very passionate and knowledgable about.
THE RESTO:
Grand sale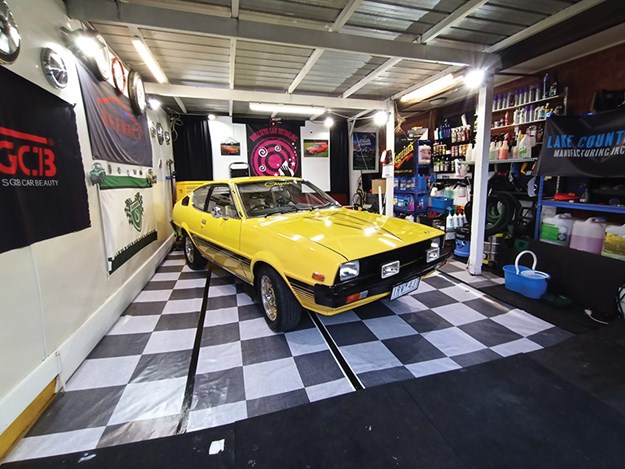 Shed has the look of a showroom

Thumbs up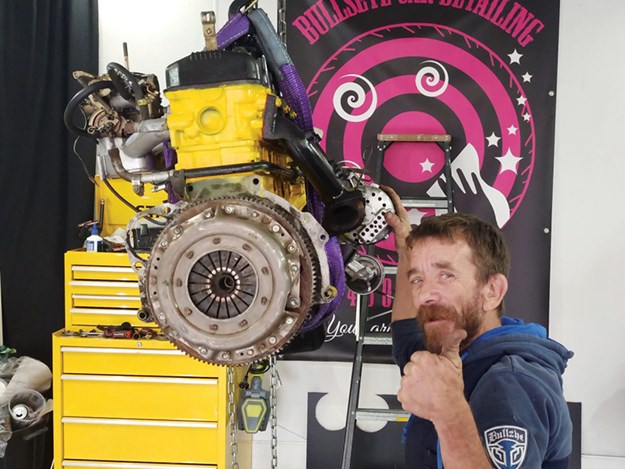 This one has the livelier 1.6 engine.
Drive in show-n-shine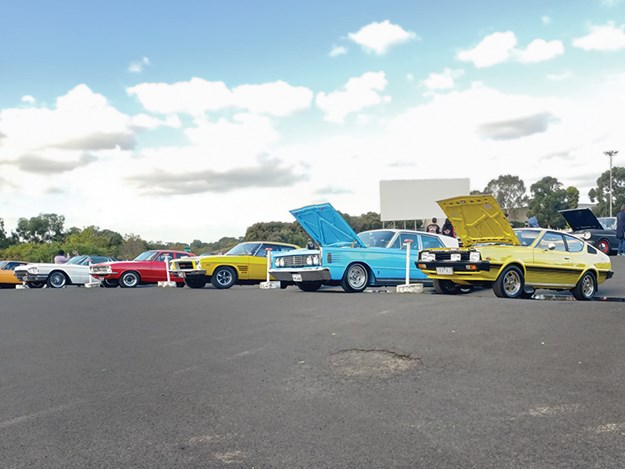 All shapes and sizes welcome.
Floored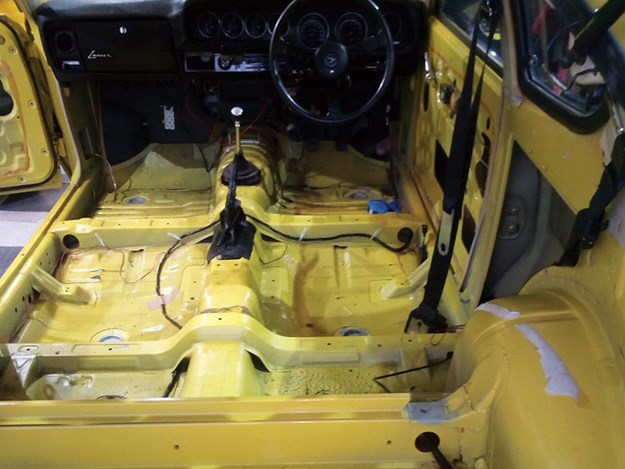 Ripple free undercarriage..
Quiet now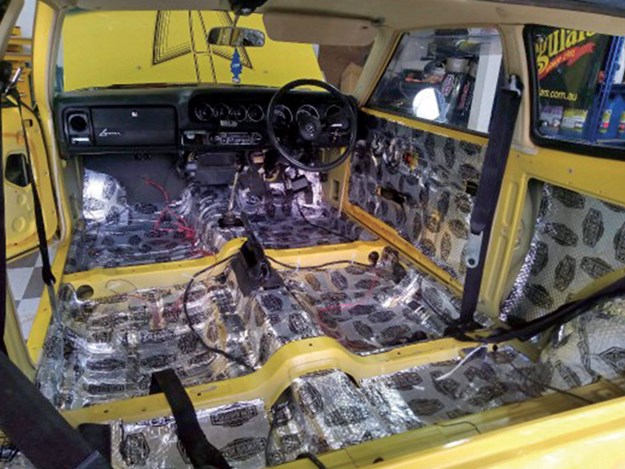 Sound repelling silver sheets.
Back in black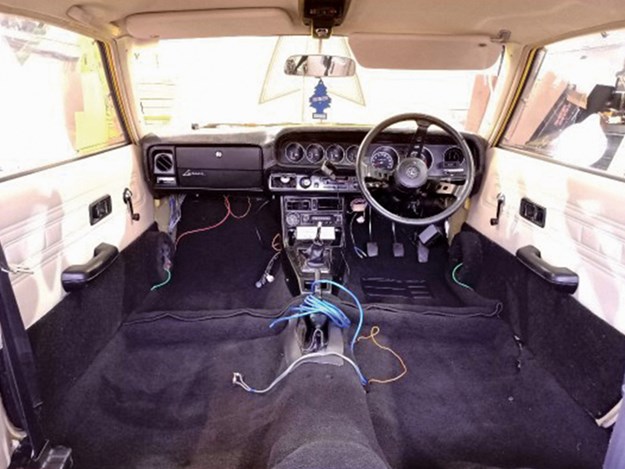 New carpet looks very smart.

ORIGINAL CAR: 1979 Chrysler LC Lancer
Length of restoration: 12 months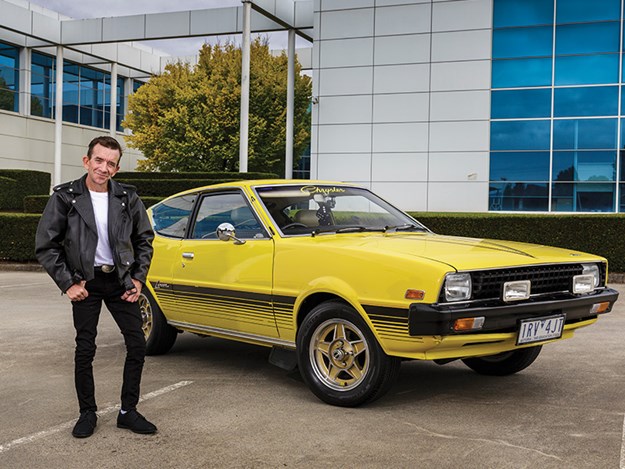 I specialise in:
• Paint corrections.
• Ceramic coating.
• Chrome Bumper polishing
• Show ready details.
• Pre sale details.
• Faded paint corrections.
• Mag wheels polishing.
• Full interior details including
• Ozone sanitation treatment.
You can find us on Facebook @Bullseye Automotive Detailing or my direct line 0460 026 993 (Marco).
I would like to dedicate my Lancer story to my step father who sadly passed away last year from a sudden heart attack.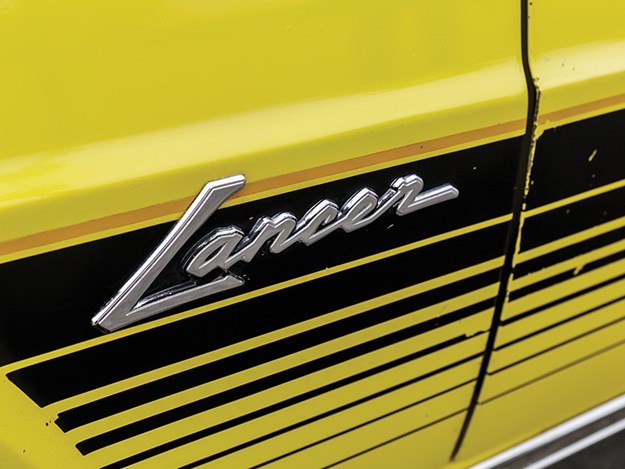 1979 Chrysler LC Lancer
Body: 2 door hatchback coupe
Engine: 1597cc four cylinder
Power & torque: 64kW @ 5000rpm, 132Nm @ 3000rpm
Performance: 0-100km/h 13.2 seconds
Top speed: 155 km/h
Transmission: Five-speed, manual
Suspension: (f)Independent strut, coil springs (r) Leaf springs
From Unique Cars #457, Sep 2021
Unique Cars magazine Value Guides
Sell your car for free right here
Unique Cars magazine Value Guides
Sell your car for free right here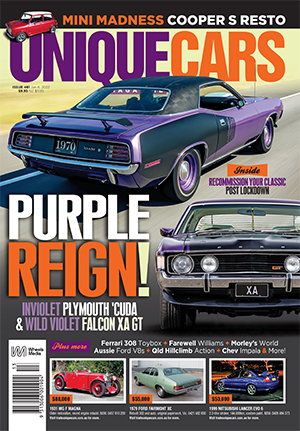 SUBSCRIBE TO UNIQUE CARS MAGAZINE
Get your monthly fix of news, reviews and stories on the greatest cars and minds in the automotive world.
Subscribe