1989 Nissan Skyline Executive - SVD Police Tribute - Reader Resto
---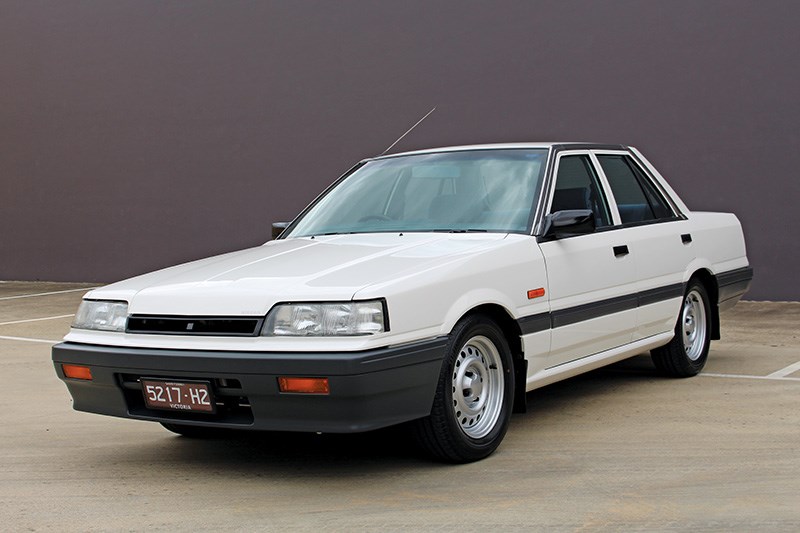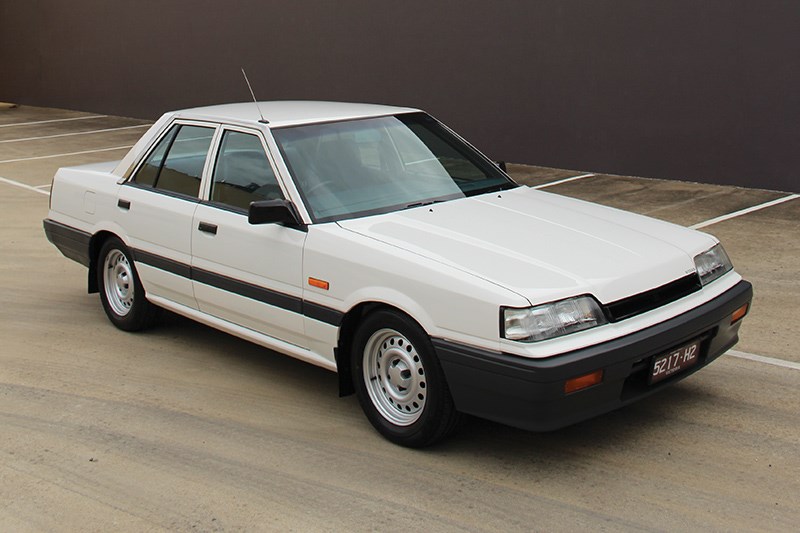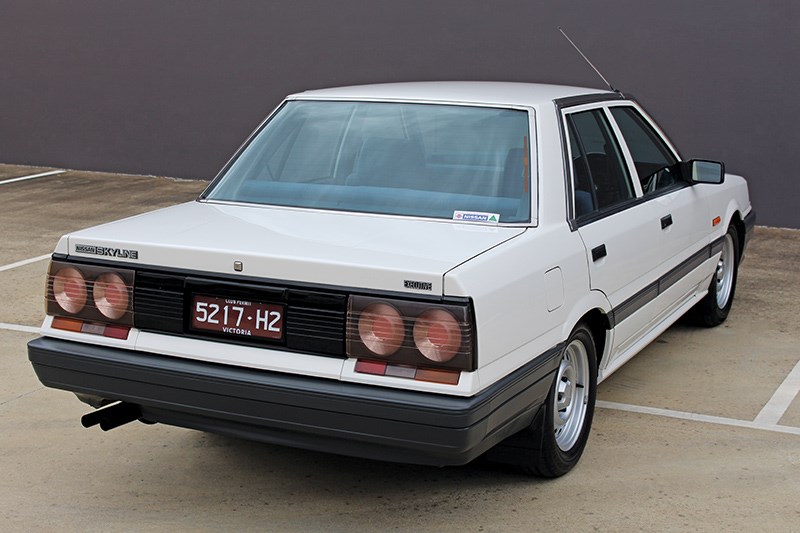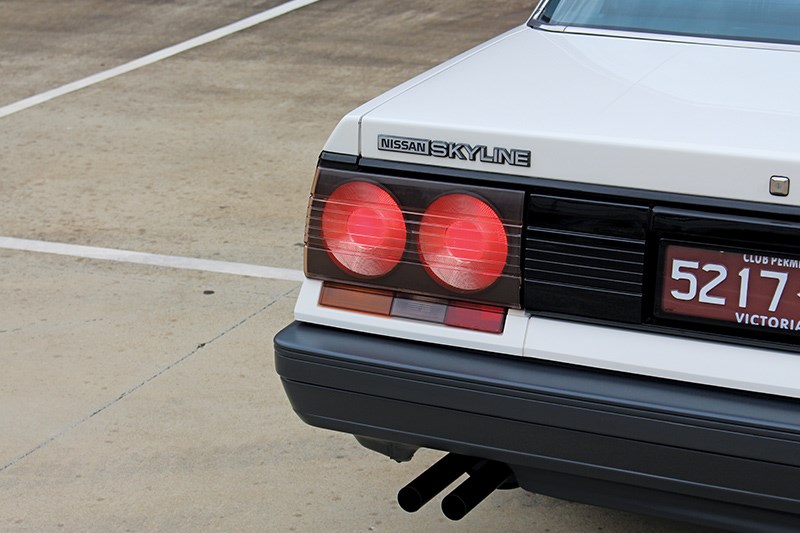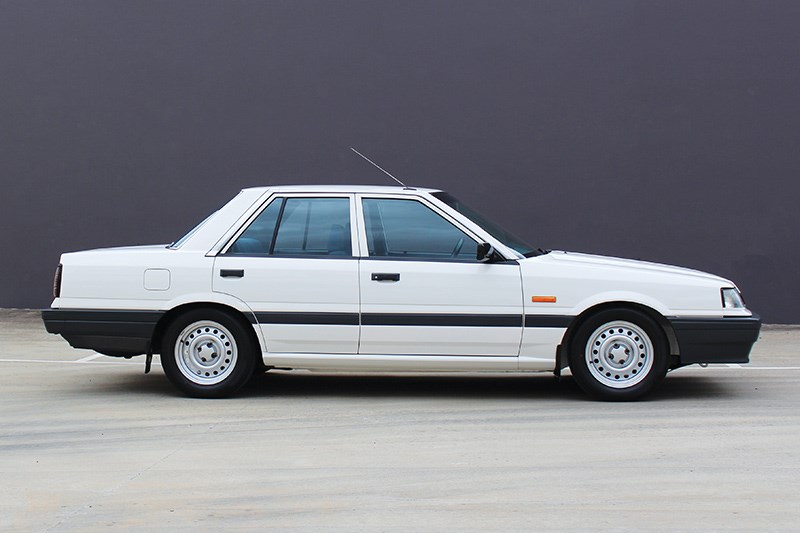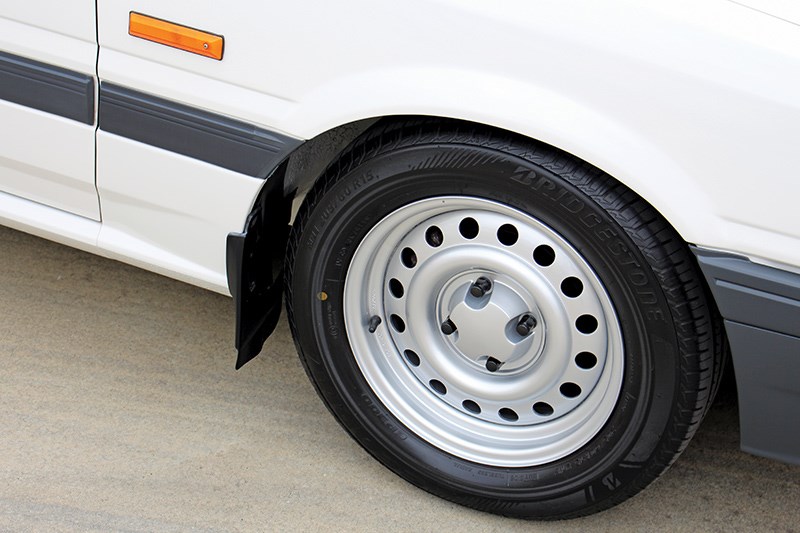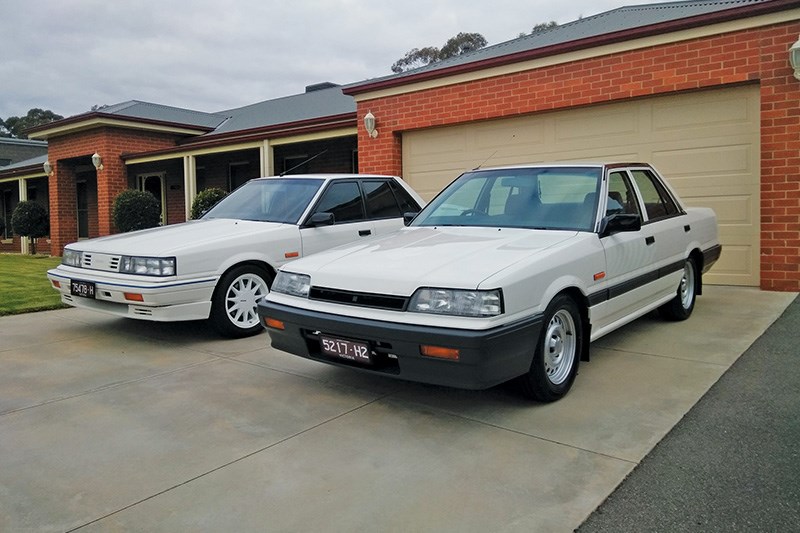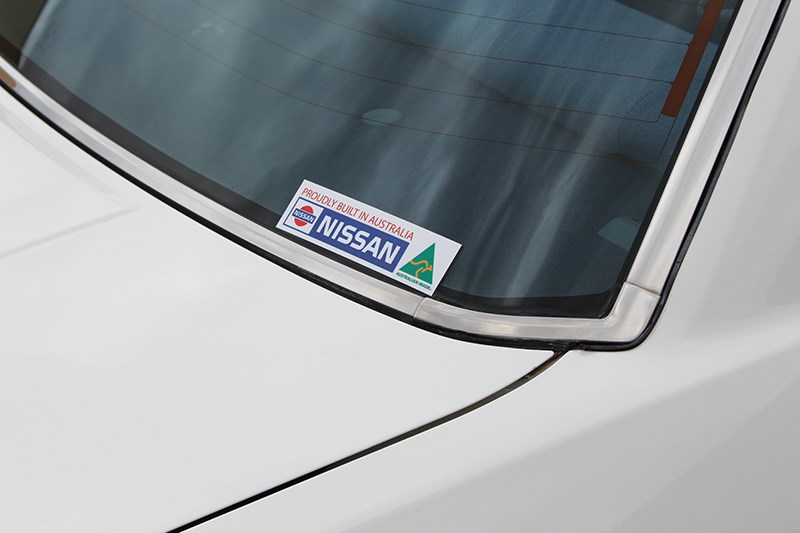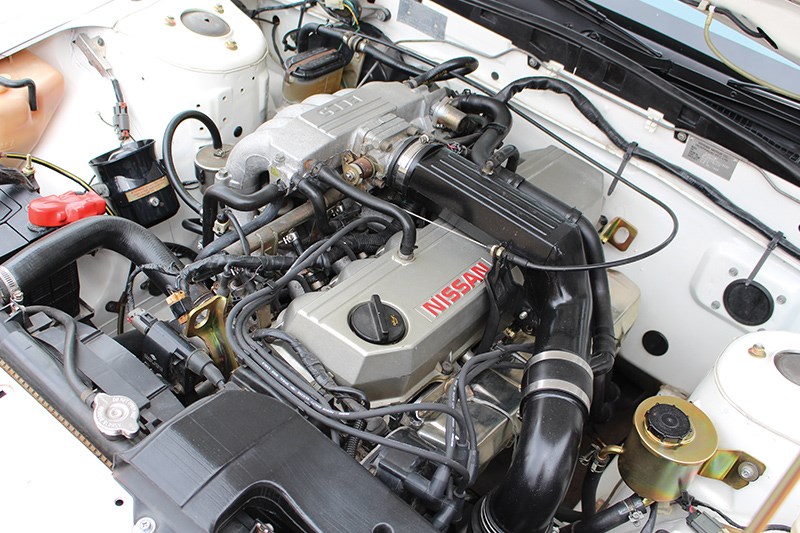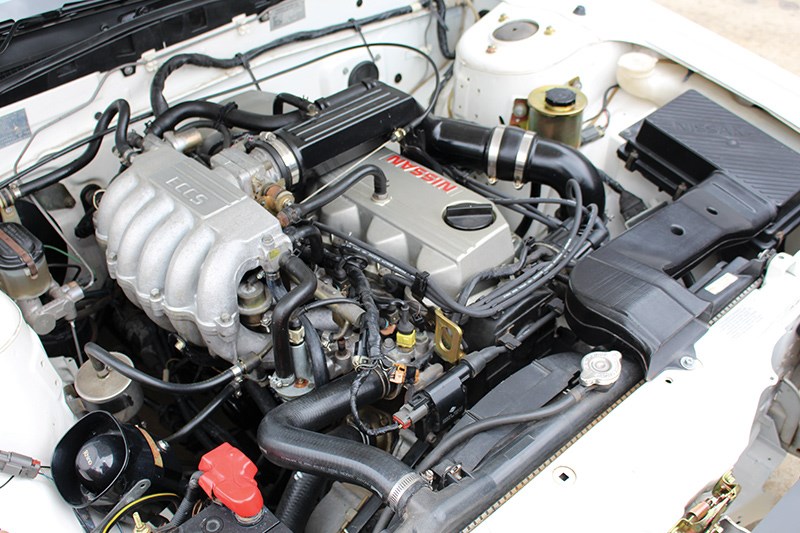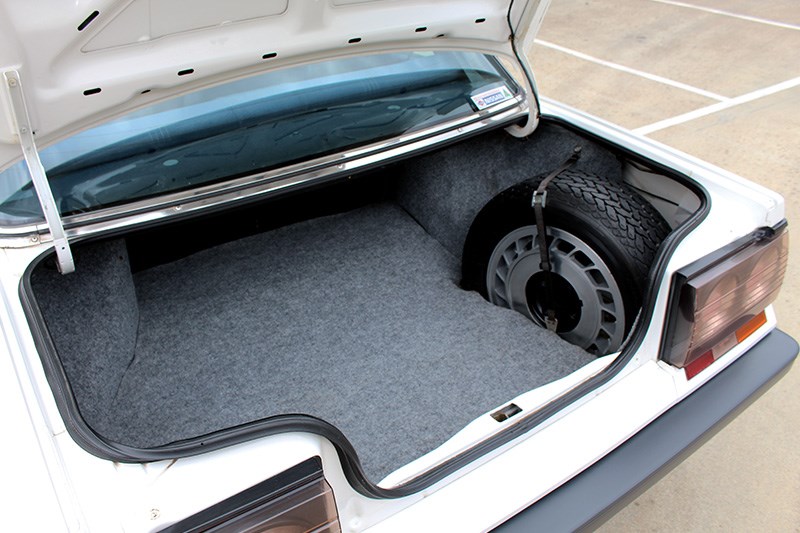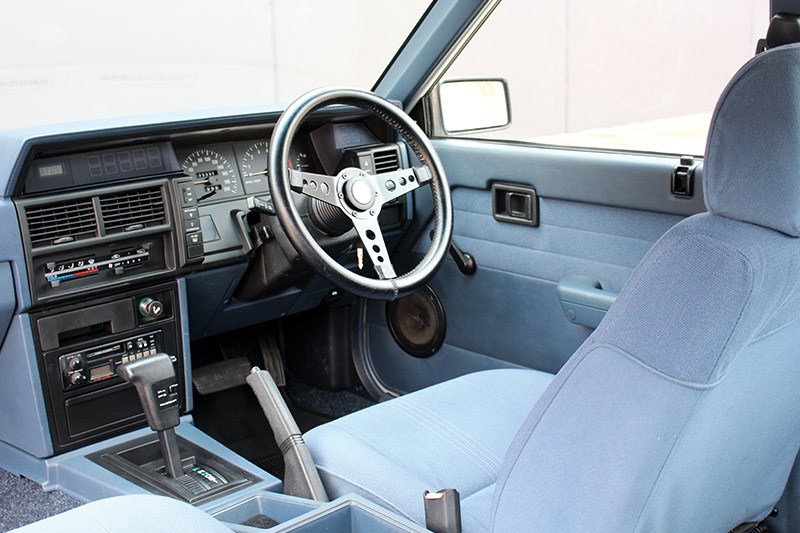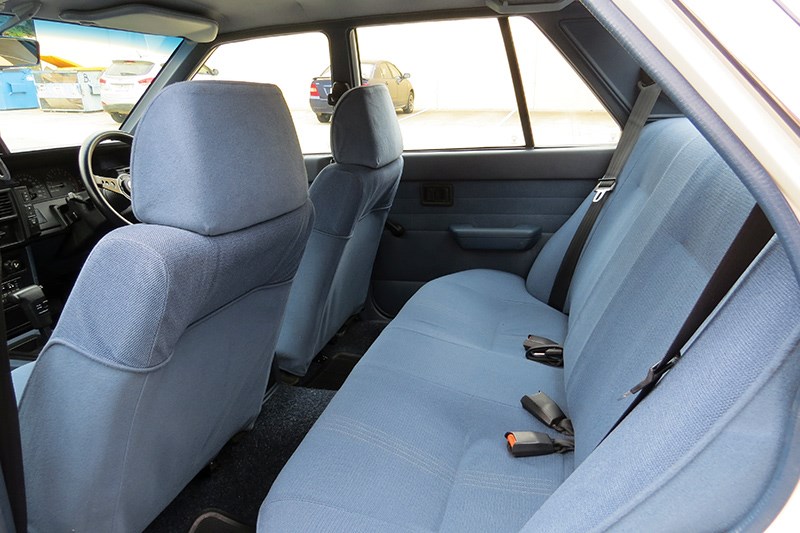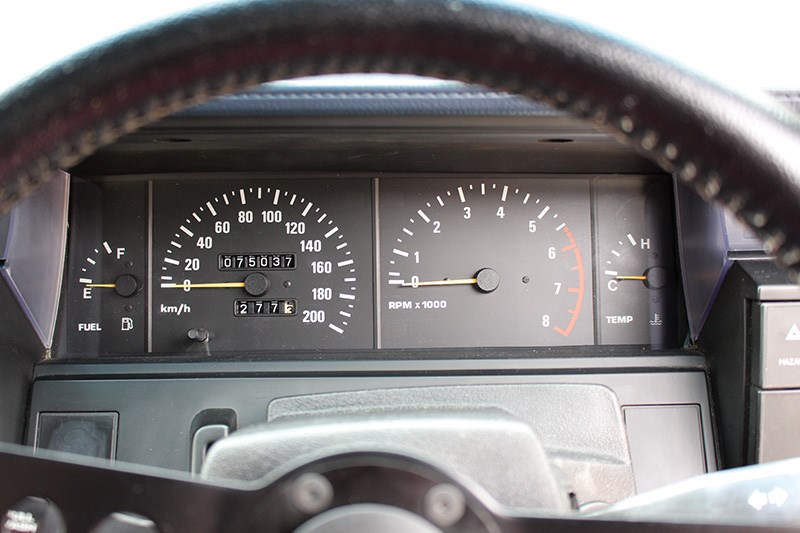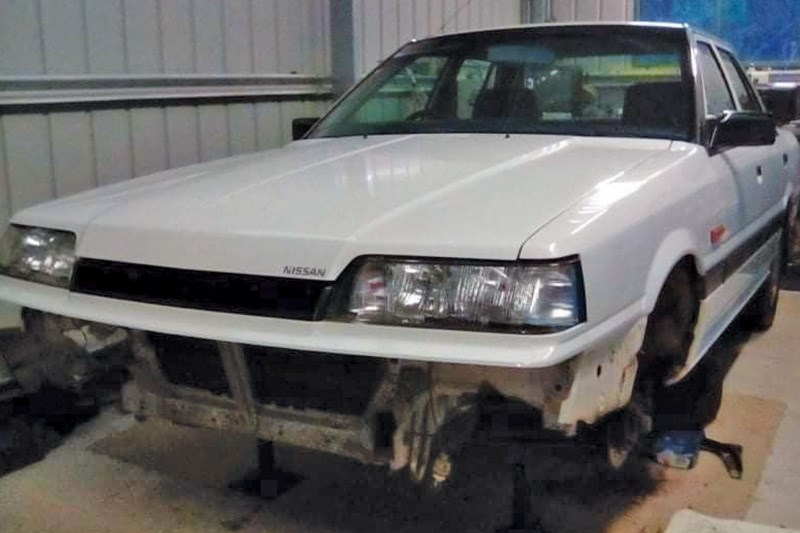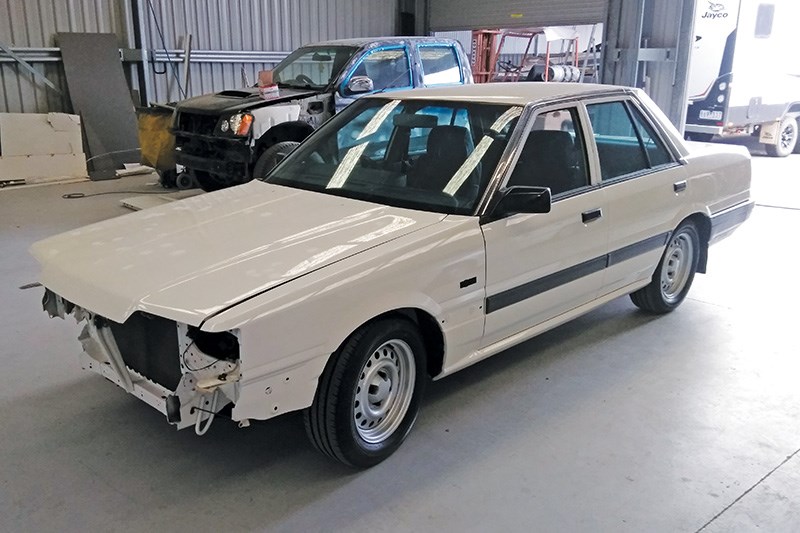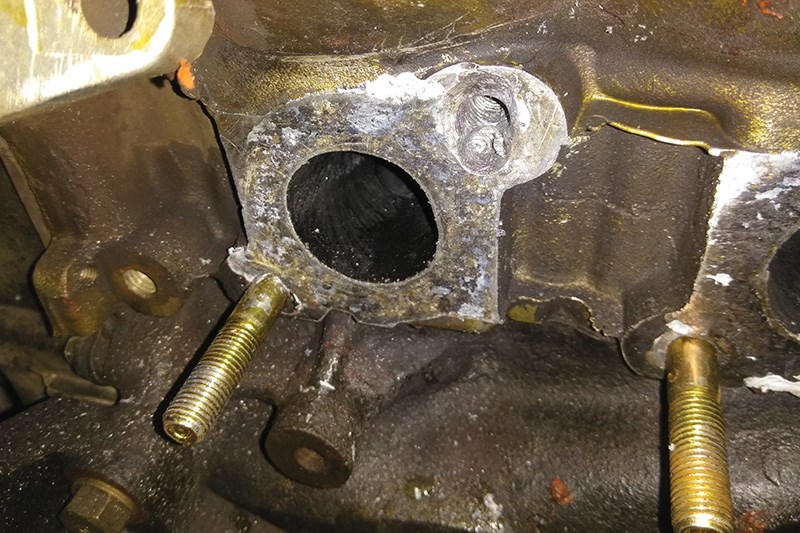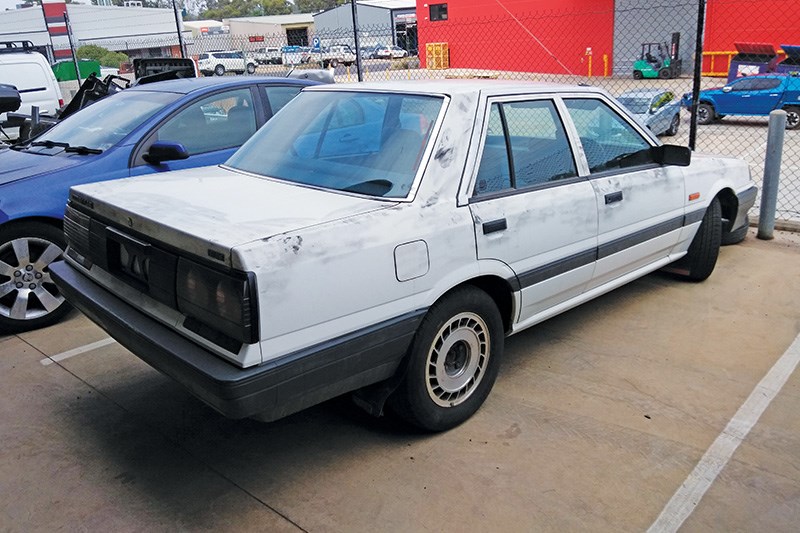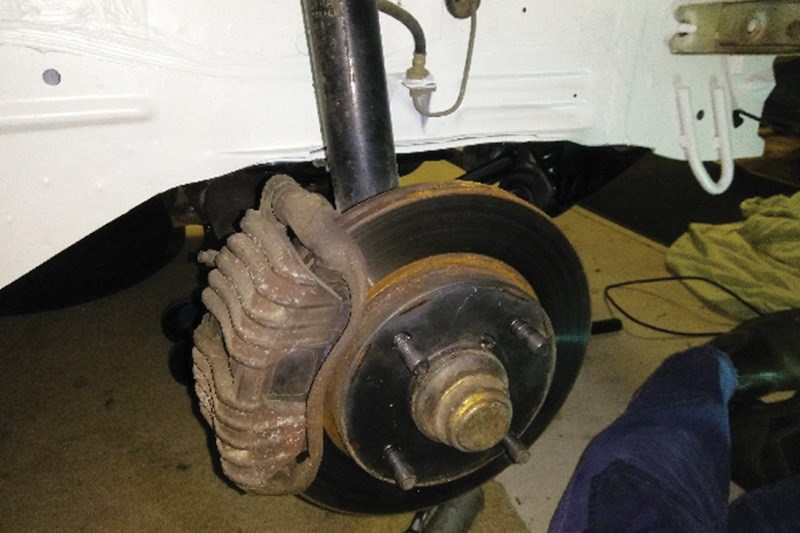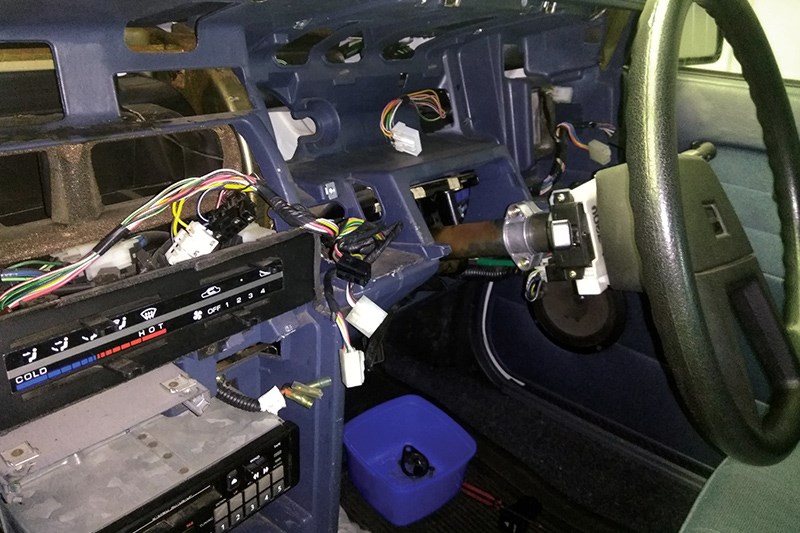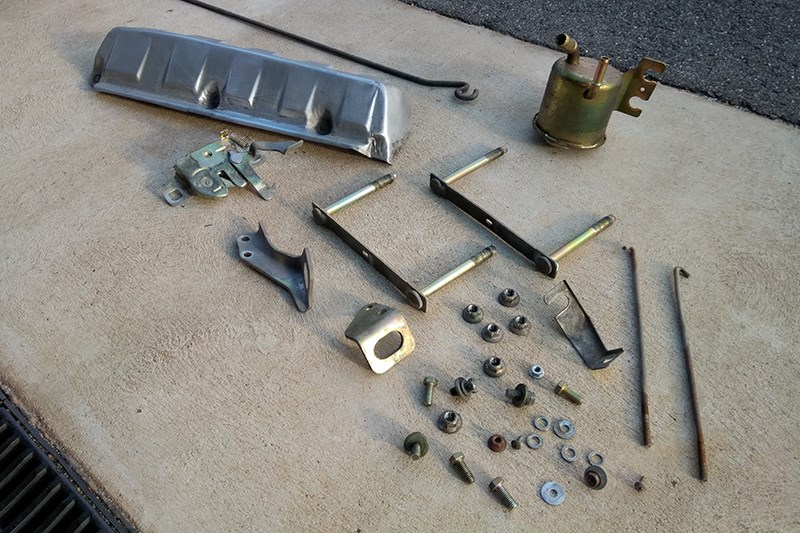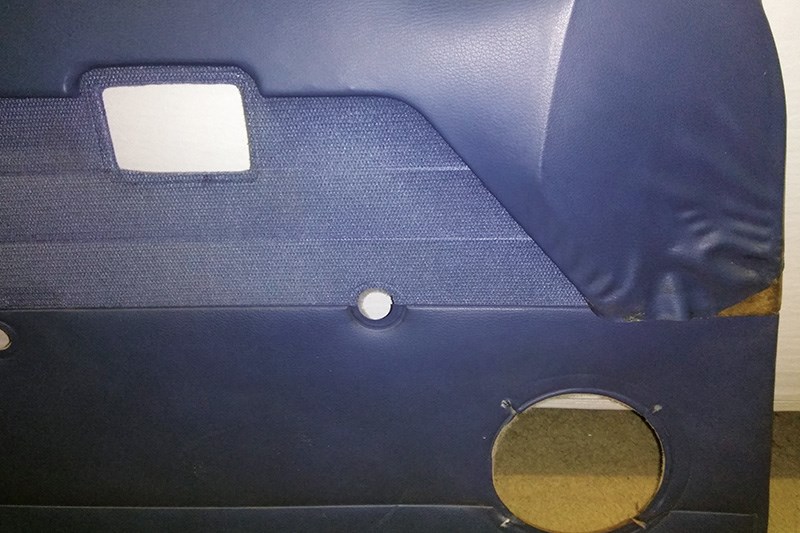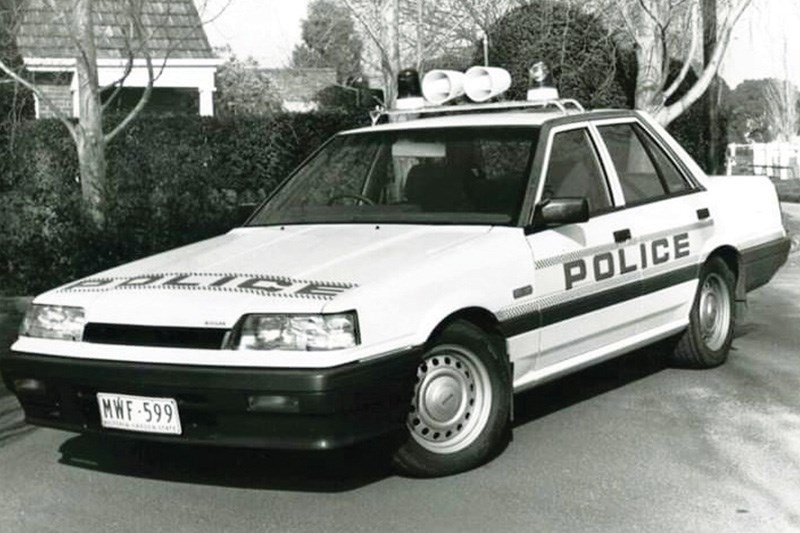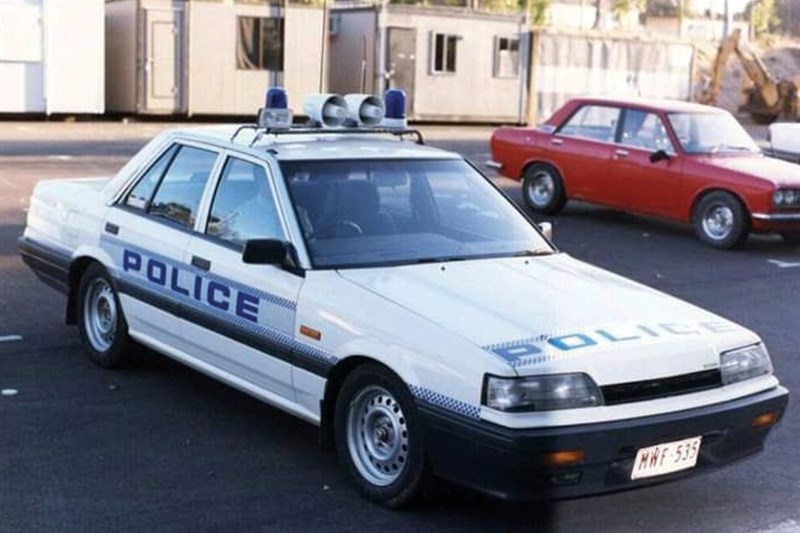 How a humble Skyline Executive was turned into a replica of a rare cop variant
The first time I saw this car it was covered in fingerprint dust. I had another car in at the repairer, getting some paint done. Being a Skyline enthusiast, I asked about it and apparently it had been broken into and had some damage and the owner wanted to get rid of it.
I contacted him and we worked out a deal.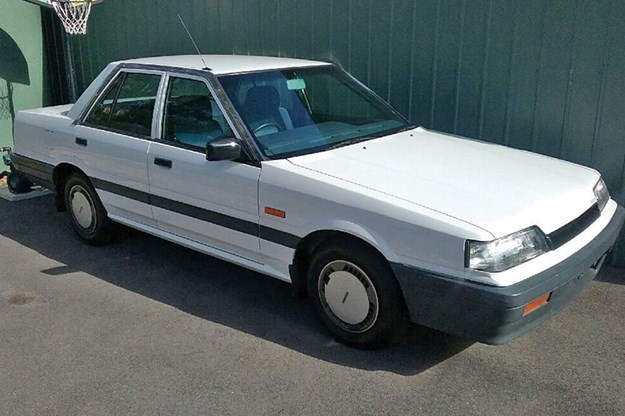 The bland looks didn't appeal so Craig made the decision to clone it as a Victorian Police Interceptor, transforming it into a wolf in sheeps clothing
The family has other Skylines – my GTS has featured in Unique Cars in the past – and this seemd a good opportunity to do something a little different. The basic Executive isn't the prettiest thing and, like a lot of people, I've got a fascination for old police vehicles.
Nissan Special Vehicles made six of these for the Victoria Police. They also did a number of cars for the Metropolitan Fire Brigade, and I've seen those before, but I hadn't seen any of the police versions getting around.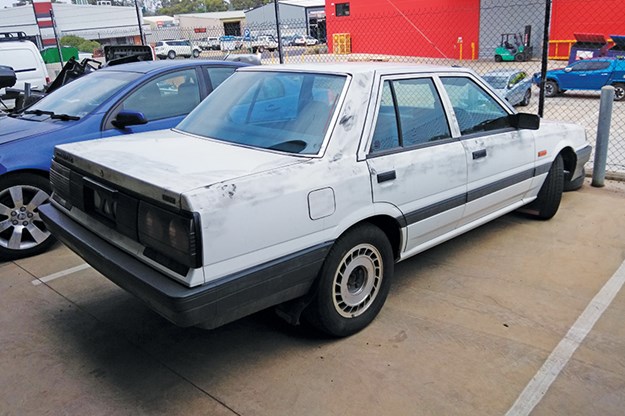 This was how the Skyline was first seen, covered in finger print dust
These were a Highway Patrol car, non-turbo, but otherwise a lot in common with the pursuit cars. They were lowered, had Bilstein suspension, 15-inch wheels and were a standard-looking car with a lot of the GTS bits in them.
This was a great car to work with. It only had 75,000km on it, so it was still as tight as a drum.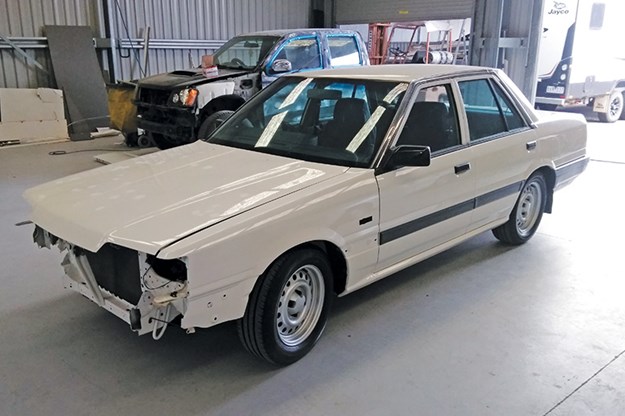 While this wasn't a big top-to-toe restoration like my GTS, there was still a fair bit to do. When I first got it, I couldn't tell how it drove as all the locks, including the ignition/steering, had been smashed. We replaced all of them as a starting point.
The airbox was gone and had been replaced by a pod filter, so I reversed that modfication – it didn't look right.
We went to replace the headers and found out – as is common with the RB30 engine – it had a number of broken exhuast studs. And when we went to remove them we found out someone had previously carried out a repair and they had gone into the water jacket in the head.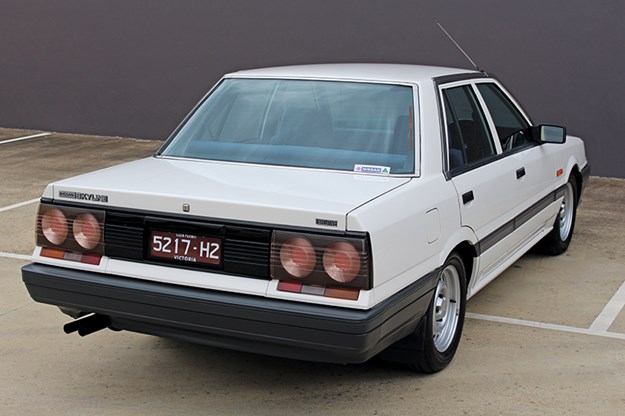 The lower stance vastly improved handling
At that stage we decided to pull the head off and get everything fixed properly, including new head studs. If nothing else, it meant we had some peace-of-mind when we put it back together, knowing it should last.
Changing it to GTS headers made a big improvement in performance.
In contrast, the transmission was fine. It had done very few miles and really just needed a service.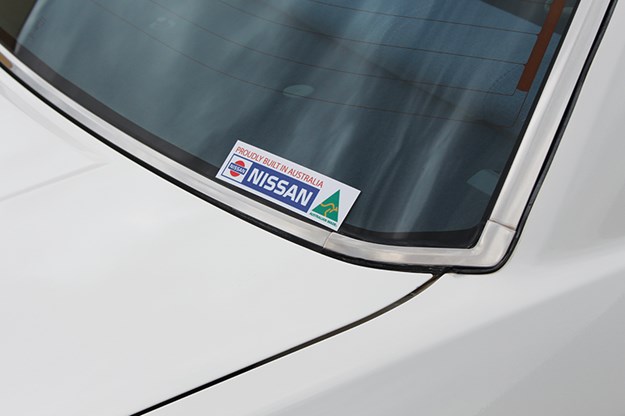 The cosmetics were mixed, but overall it wasn't too bad when we got it. But there were a couple of issues. Under the fingerprint dust, it looked like the front of the car had been washed with a scouring pad! We took the scratches out and sorted the inevitable minor dents you find on a car this age.
Inside it's very eighties. Being a down-market model, it didn't score velour seat trim, which is probably a good thing. Instead it has pretty straight-forward cloth, which is much easier on the eye.
3-lire six a gem of an engine
There are some issues to watch for with the interior on these. The poor old R31s don't really like the sun, so the tops of the door trims tend to shrivel up. I pulled them all off and got a local trimmer, A&H Trim, to replenish them.
A common thing with eighties and nineties cars is the seat fabric goes really loose on them. I used to think it was the fabric stretching, but it is in fact the foam underneath slowly disintegrating. We pulled all the seats out and redid them. For an eighties car, the whole effect is reasonably tasteful.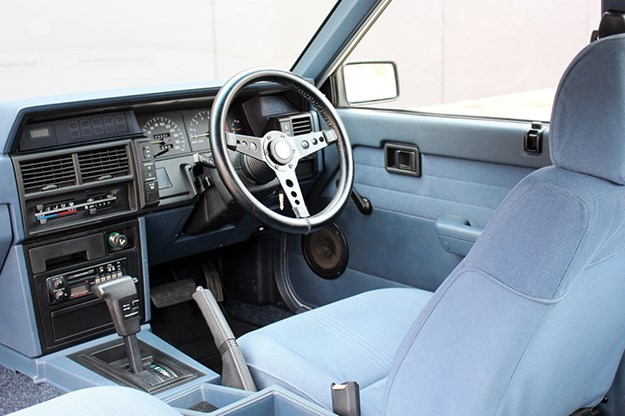 These cars came well-equipped. For example, they all had tachos – even the Executive.
We removed all the suspenson so we could add in lowered springs. The kids were helping me out with that and often it was really useful having an extra pair of hands to spin on a nut when you're balancing a few things yourself.
I tracked down some 15-inch wheels for it and used Bluebird centre caps. Those caps are better than originals, as they're a bolt-on, while the originals were prone to flying off. It ends up looking a lot like a Commodore Interceptor wheel.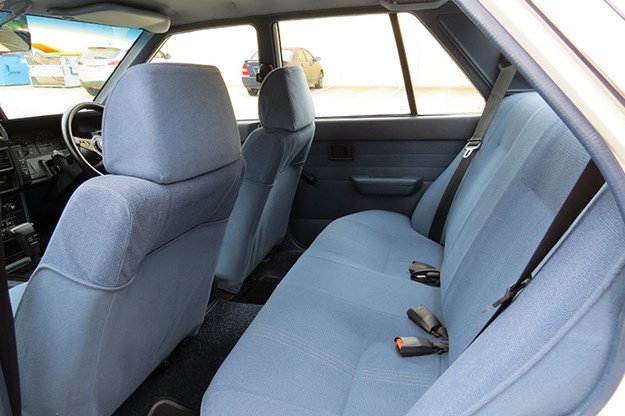 As for the steering wheel, the stock item is a bit of an ugly duckling and I happened to have a period SAAS item sitting in the shed, so it seemed like a good opportunity to add a bit of glamour to the car.
Where my GTS had some big issues with rust and some questionable repairs to the A-pillars, this one seems to have been a dry climate car and it had no issues when it came to rust.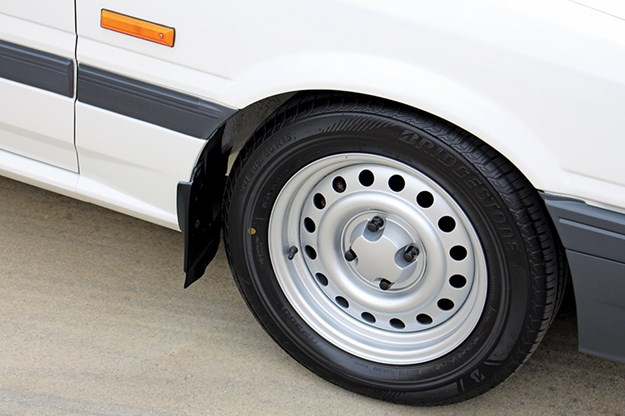 I think the whole set-up and apperarance is a big improvement over the standard car, and it looks pretty close to the originals. With the new suspension set-up, it's lower and a little stiffer, it handles a lot better. The four-speed auto is very smooth, even by today's standards, so it's a really nice thing to drive.
ED: We published a feature on Craig's GTS 1 resto back in 2019.
THE RESTO:
Six pack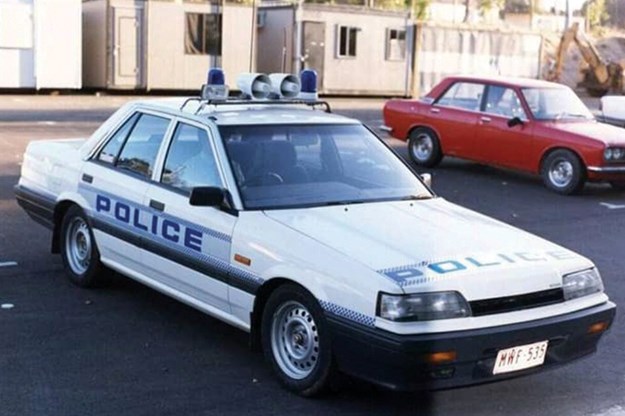 This is one of just six Vic. cop cars made by Nissan SVD.
Dusted off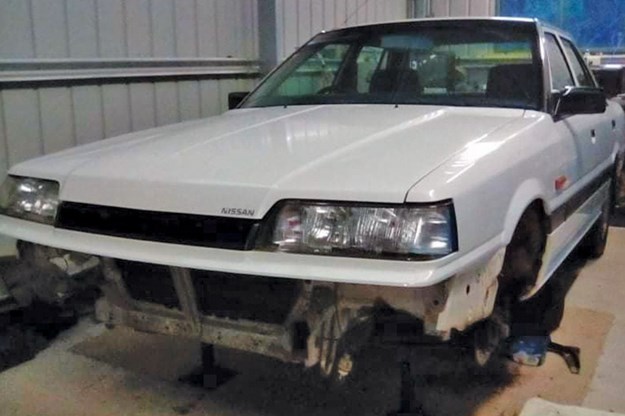 With the finger print dust gone it was time to strip it back.
Parts bin special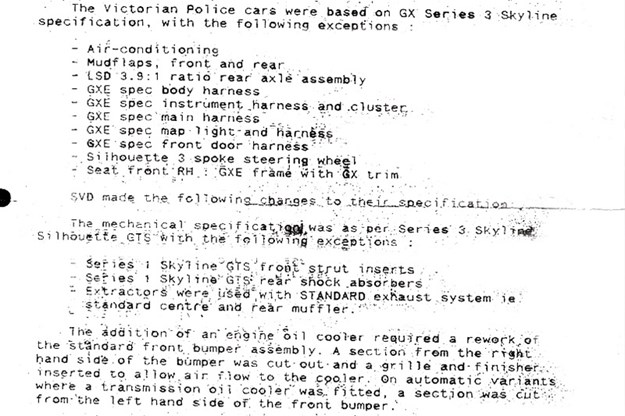 Take one Nissan Skyline and follow the above special parts recipe.
Dashed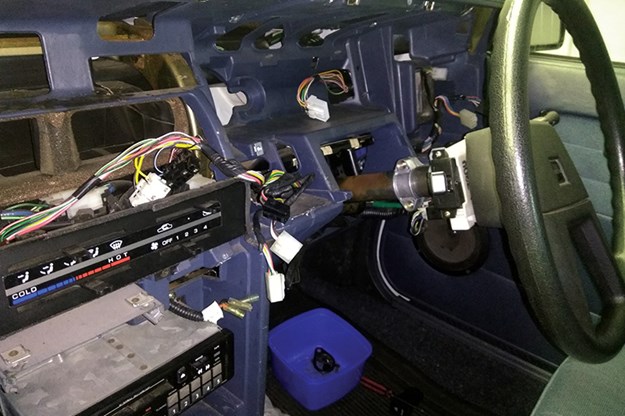 The spaghetti junction behind the gauges.
Plated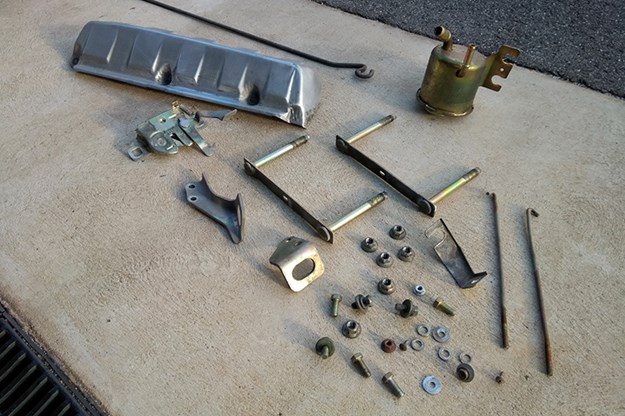 An assortment of engine bay parts ready to go to the platers.
Door cards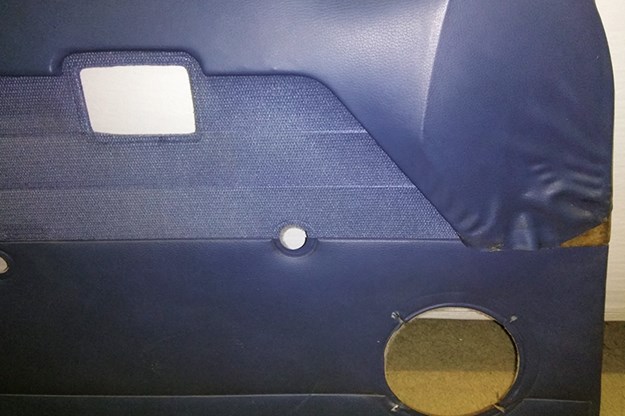 The door cards were in need of a new skin of Skyline blue.

Broken studs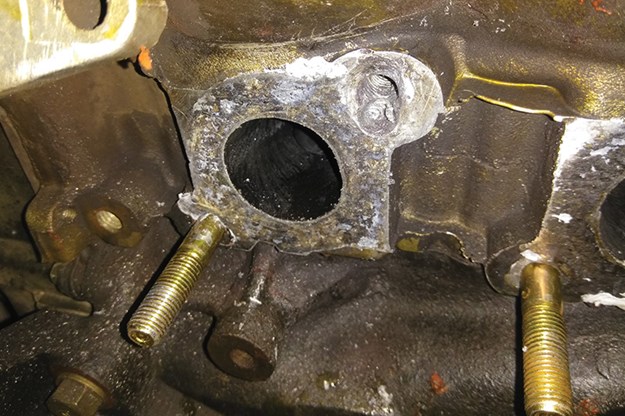 Broken exhaust studs an RB30 achilles heel.
Ready to fire again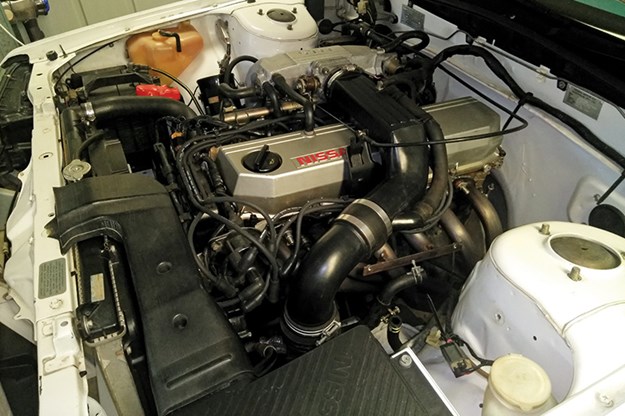 Freshened and repaired parts added just needs the hear shield to go on.
Suspended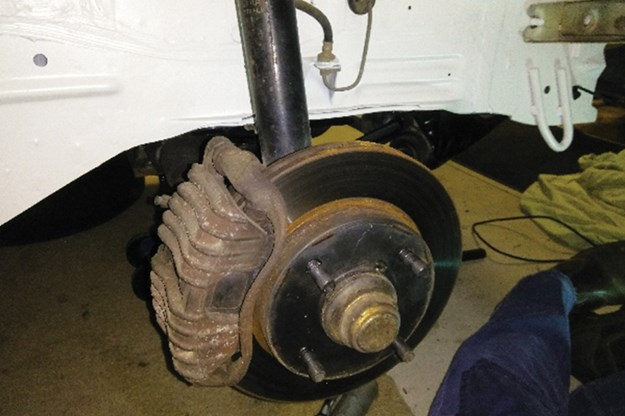 The underpinnings were altered to get the car sitting lower.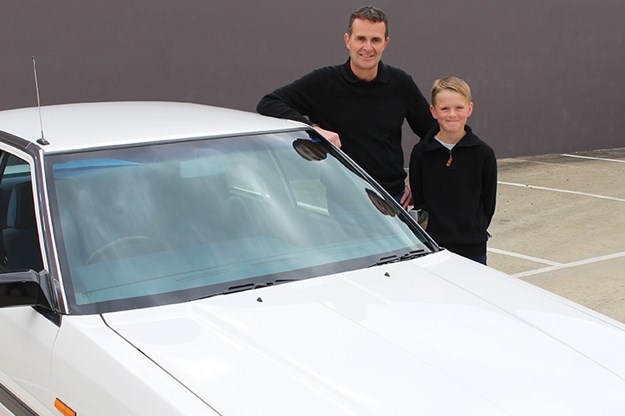 1989 Nissan R31 Skyline
Body: 4-door sedan
Engine: 2962cc straight six
Power & torque: 117W @ 5200rpm, 252Nm @ 3600rpm
Performance: 0-100km/h 8.8 seconds
Top speed: 197 km/h
Transmission: four-speed, automatic
Suspension: (f)independent coil springs, struts (r)live axle
Brakes: discs front & rear.
From Unique Cars #453, May 2021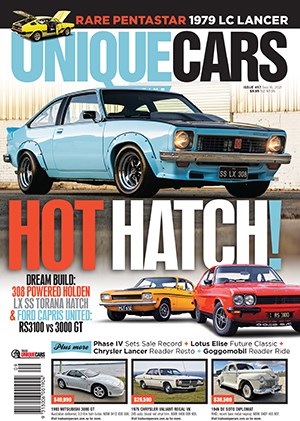 Subscribe to Unique Cars Magazine and save up to 42%
Australia's classic and muscle car bible. With stunning features, advice, market intelligence and hundreds of cars for sale.
Subscribe