1961 Alfa Romeo Giulietta TI - Reader Resto
---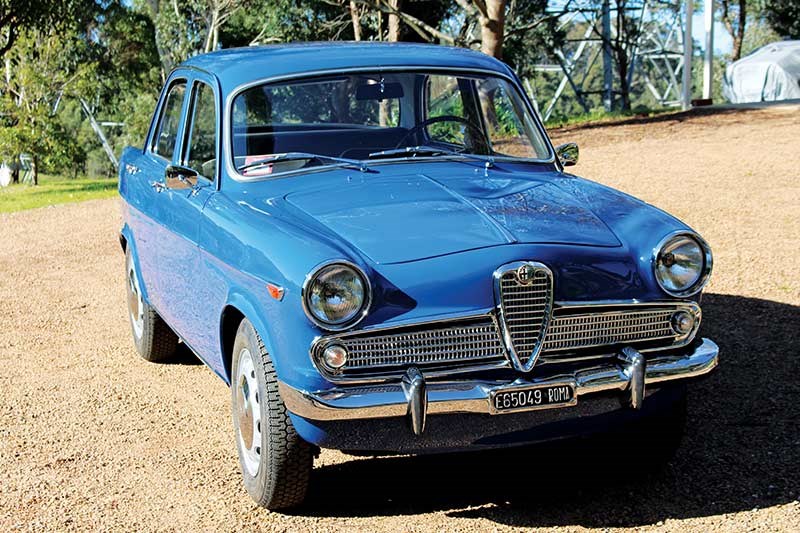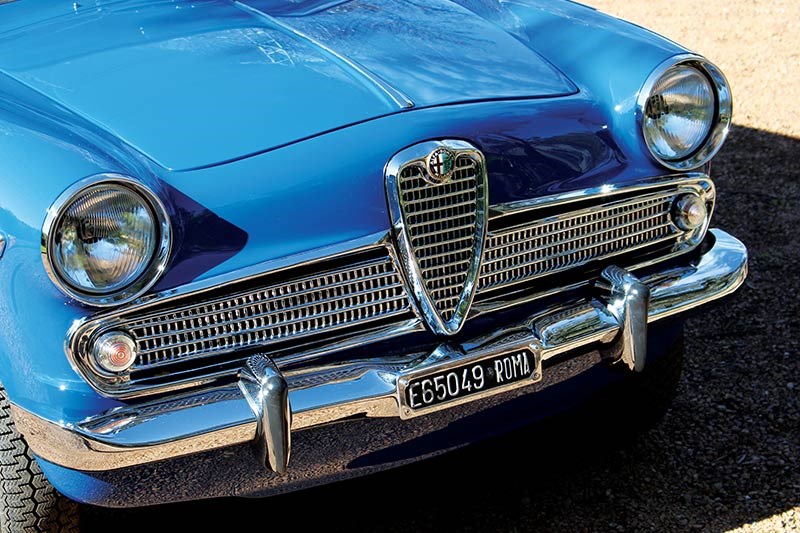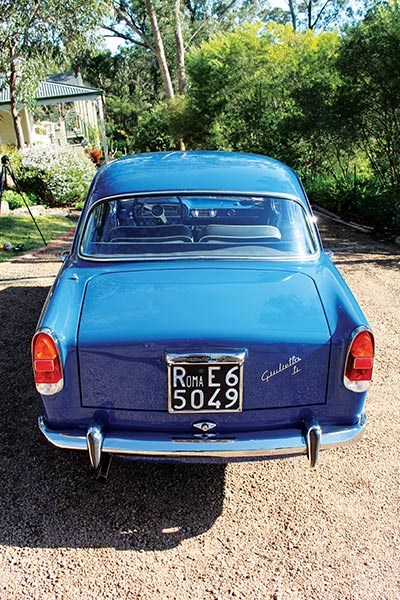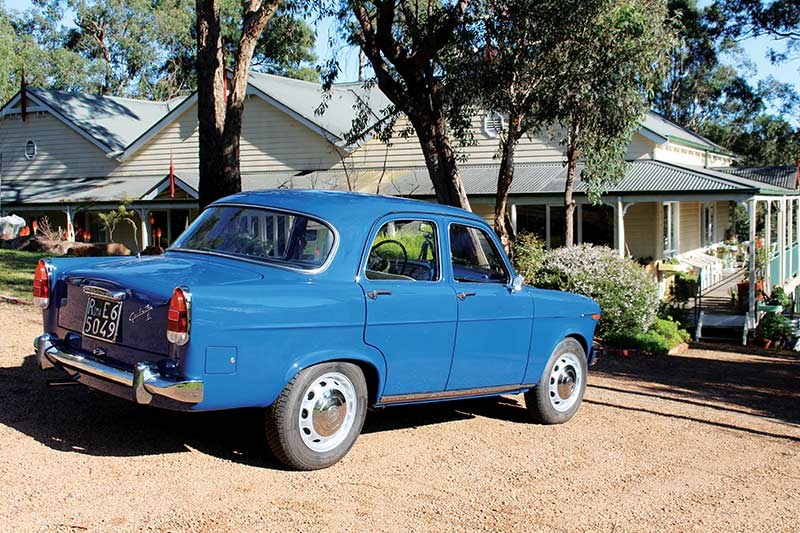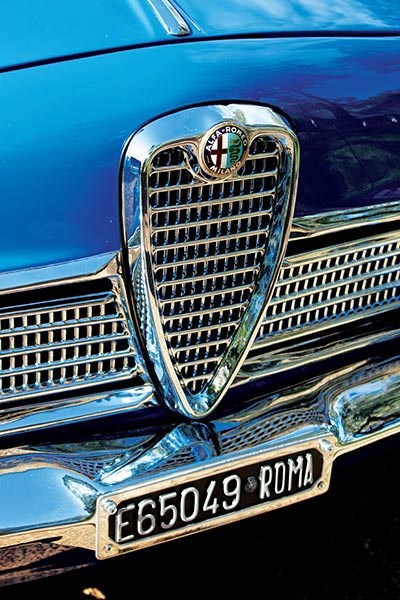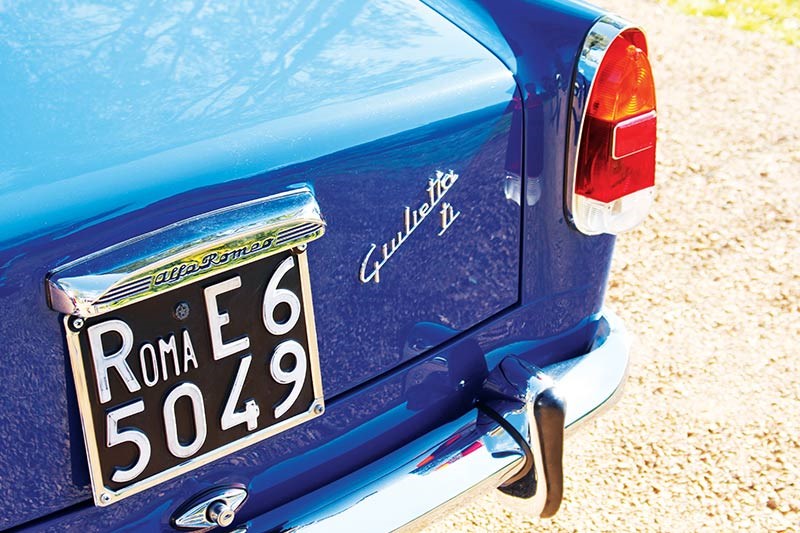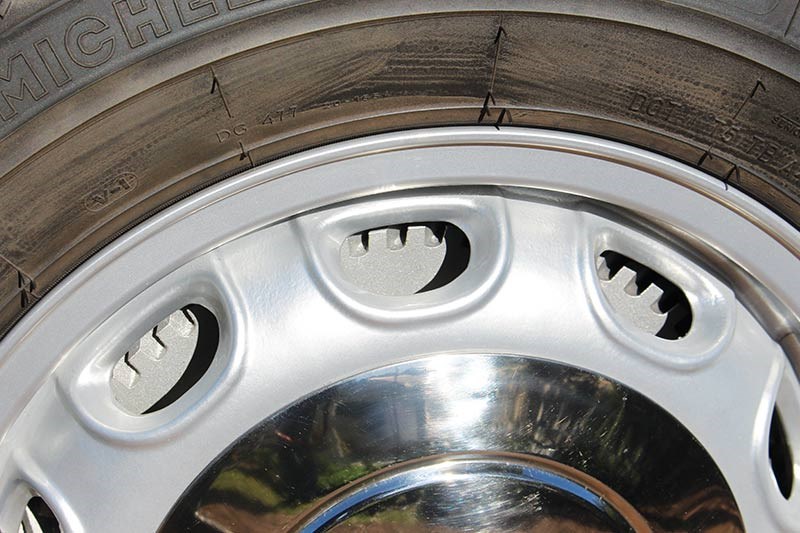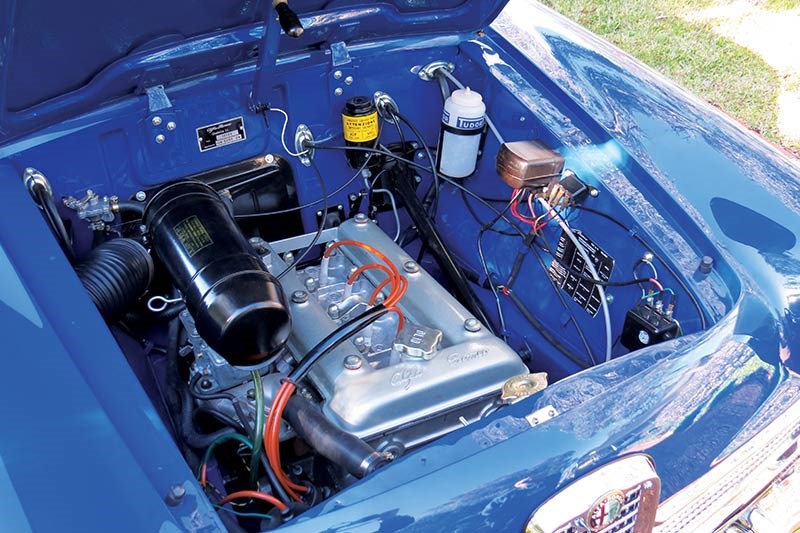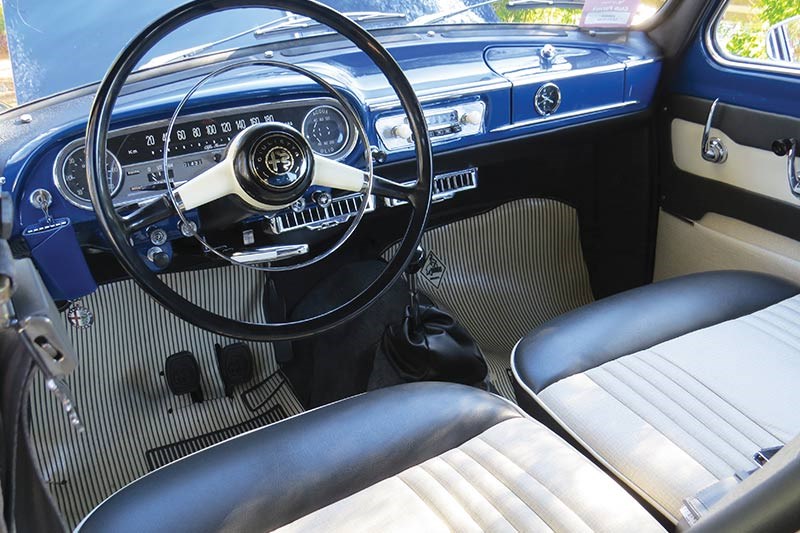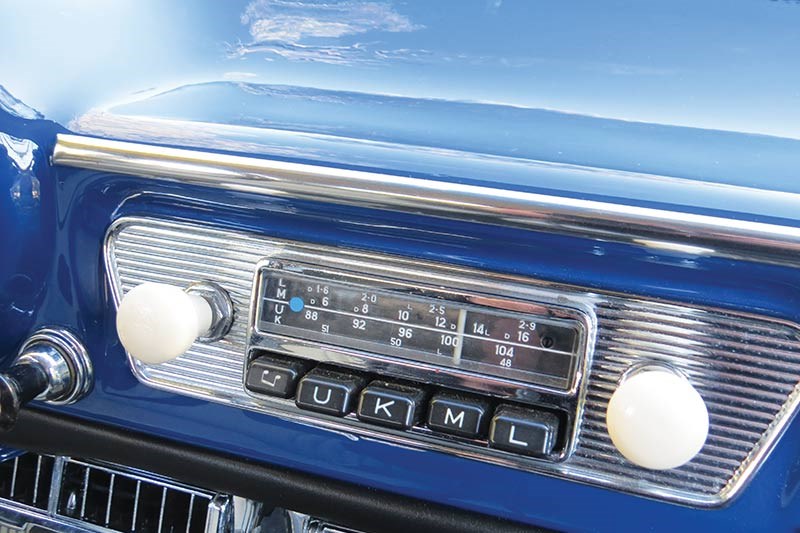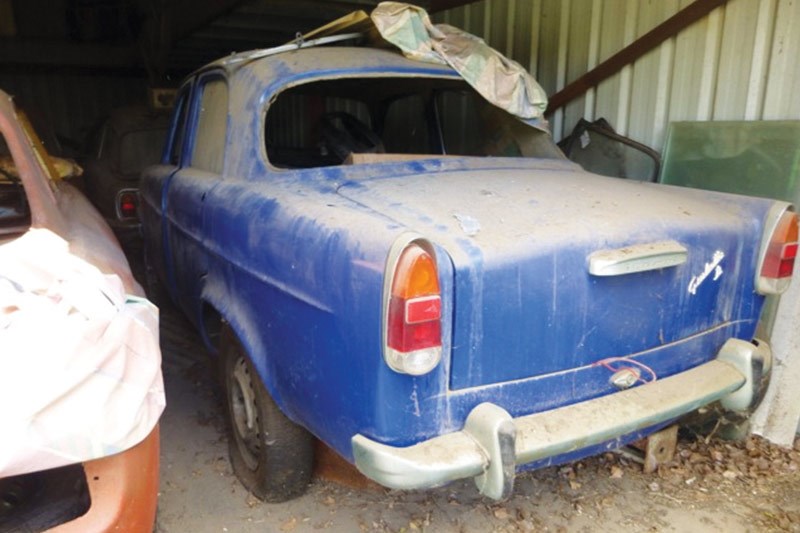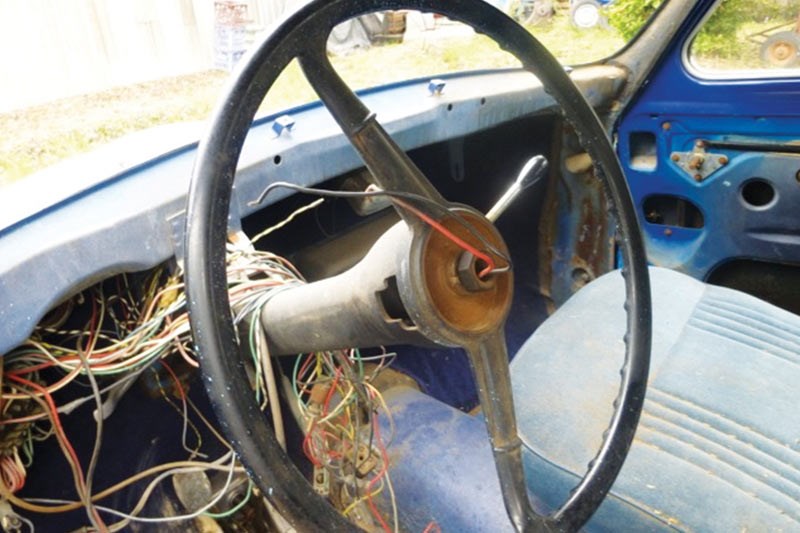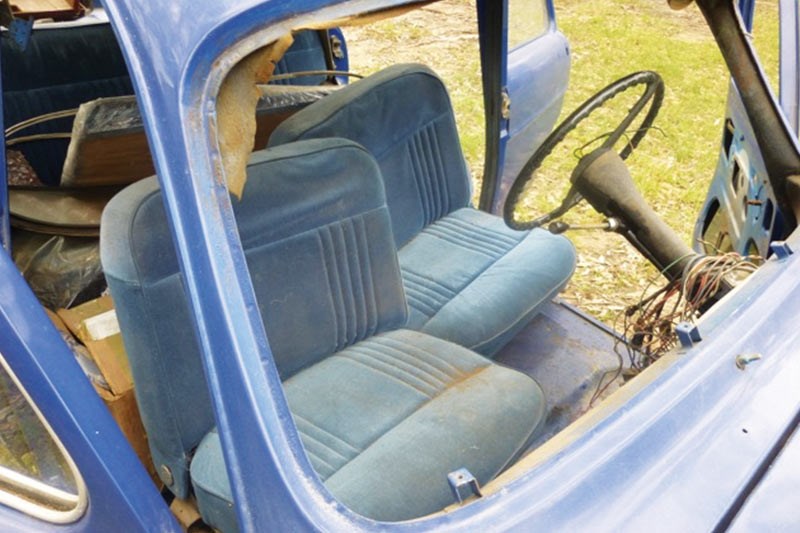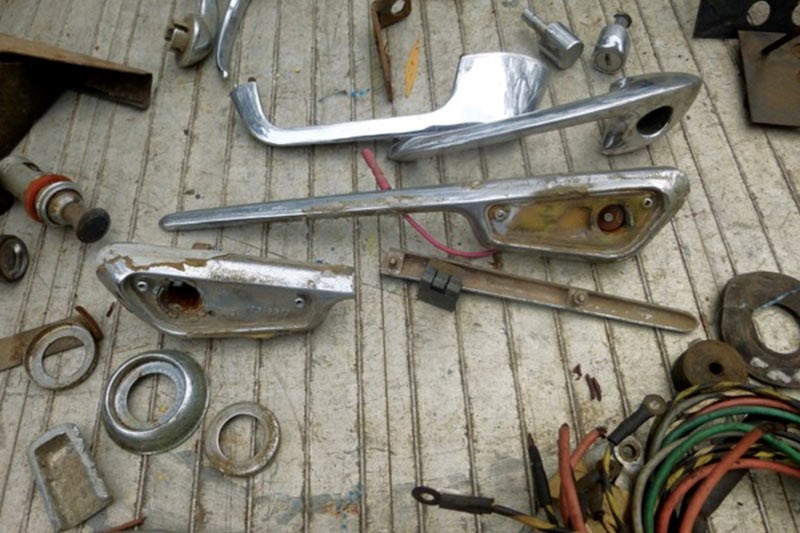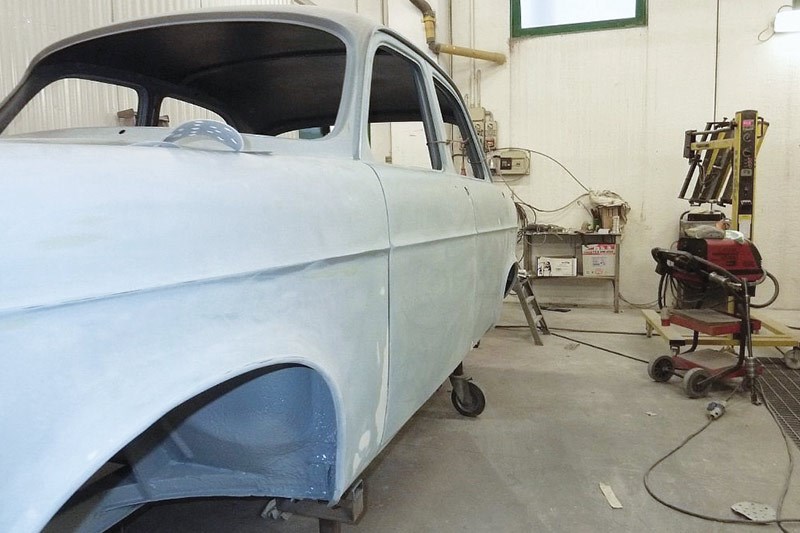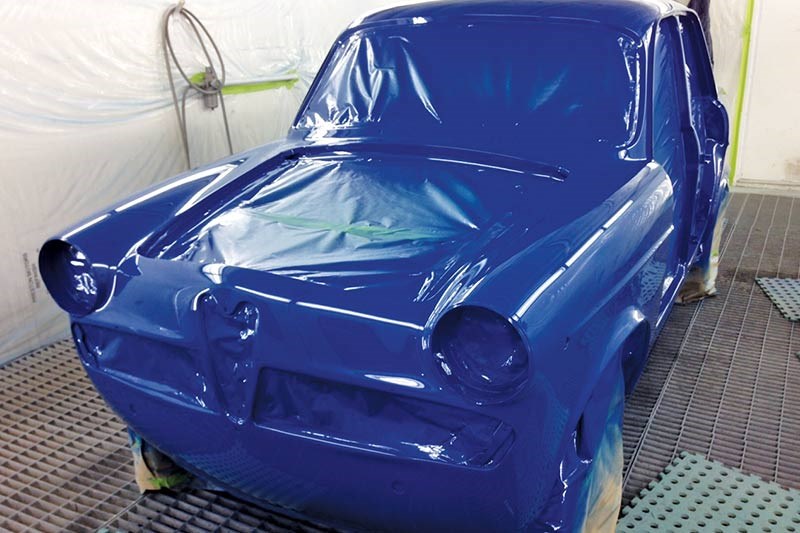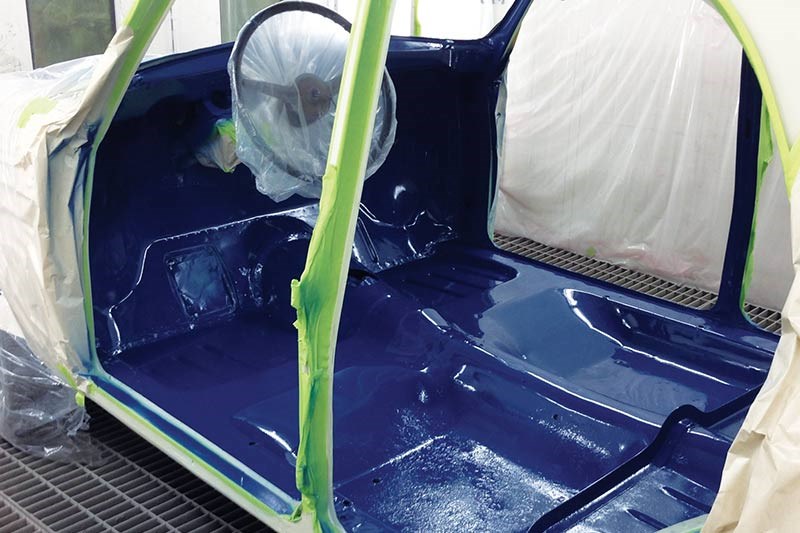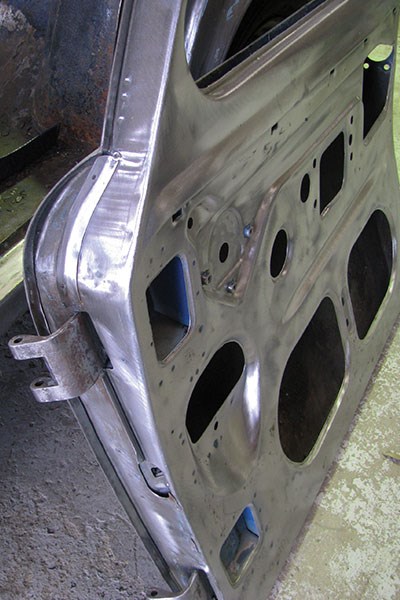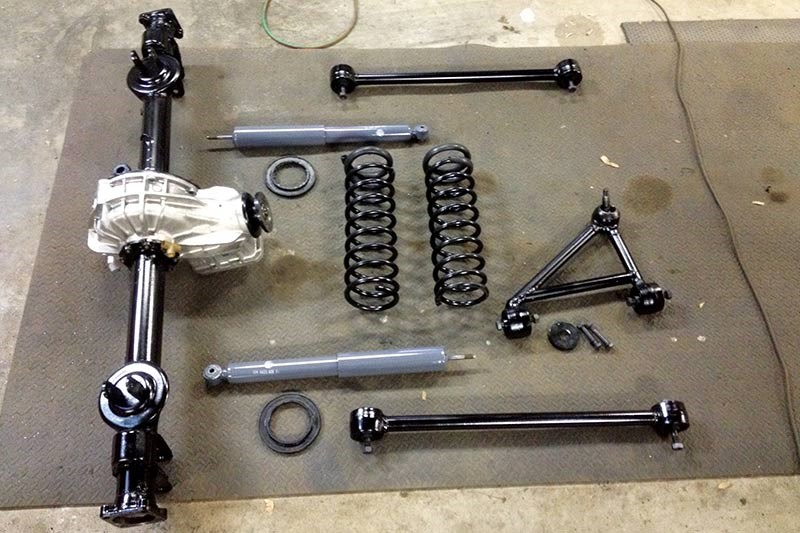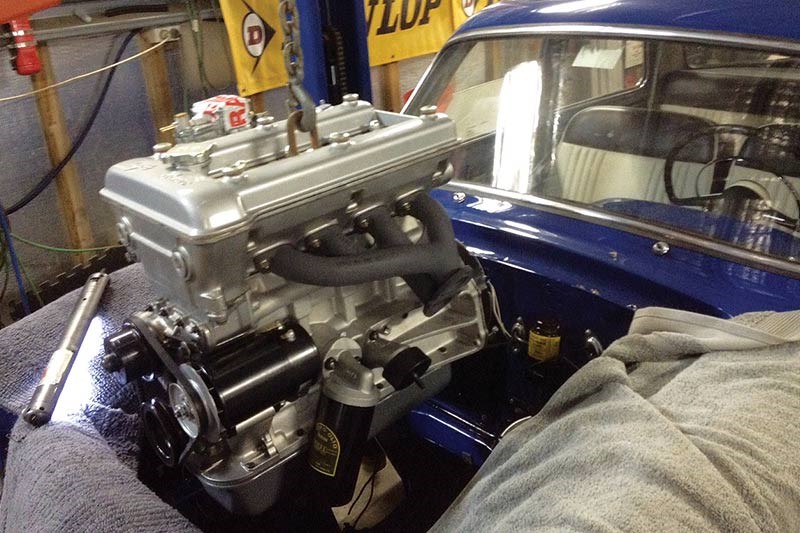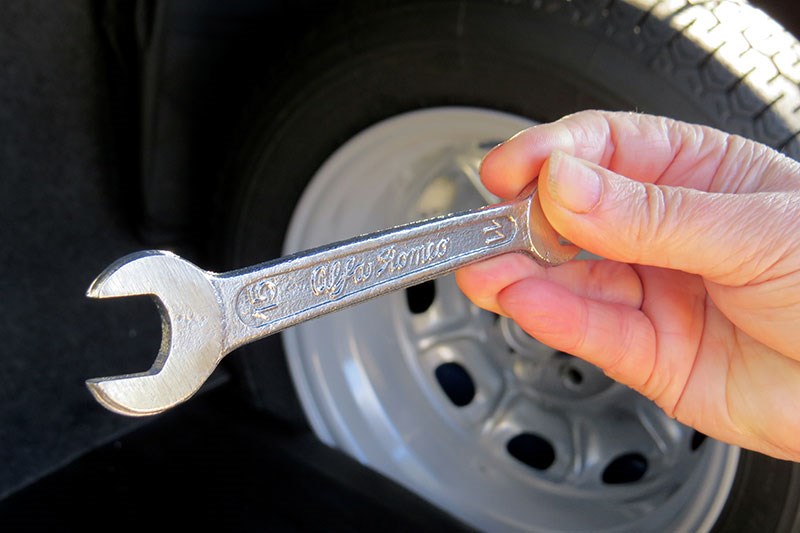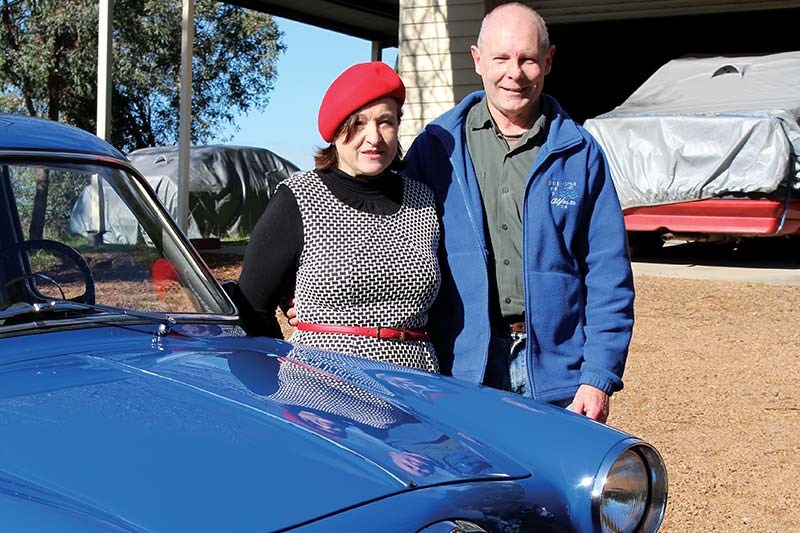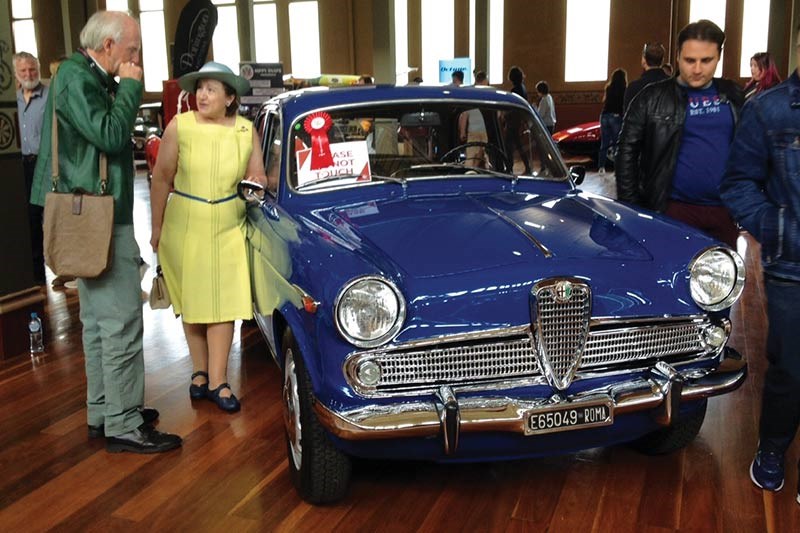 It came halfway around the world to settle into Australia with its original owners. Now this little family Alfa is enjoying a new lease on life
1961 Giulietta TI
We got sent some photos of it with its nose poking out of a barn from a car collection in NSW. I showed it to Marie and she fell in love with it.
Just saw the front and said Oh my god, I've got to have it.
It has a lot of appeal from the front, with a beautifully detailed set of chromework.
We at first didn't realise it was quite so small – the chrome made it look quite big. It's definitely a girl car.
Classic rear end lines of the 60s
The engine is a twin-cam 1600 101 series – most of the Alfas of the period had them (often in 1300 form) and the basic engine carried right on through almost 45 years.
It's pretty much the regular Alfa recipe in that regard, except of course being an early model it has a two-barrel single downdraught Weber carburetor. Twin side-draughts were much more common on later versions of the engine. The transmission is a five-speed manual.
| Watch the video: Vin & Marie's Giulietta TI
There are few features inside that denote this as the deluxe, such as the clock on the passenger side, full instrumentation including a tacho, the bucket seats in the front. Plus the carburetor on the standard car was a single barrel.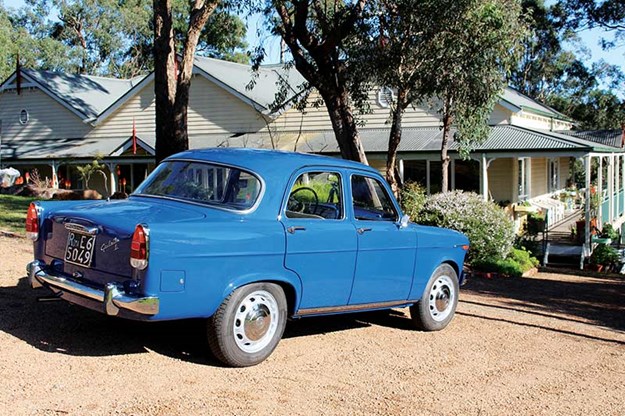 While it looked rough when we got it, the car was in pretty good shape underneath. It spent a substantial part of its life in Whyalla (SA) and we think the dry climate there helped to preserve it.
| Past Blast: 1970 Alfa Romeo 105 GTV 1750
We didn't need to do a single repair to the floor! There was a little rust in some of the other usual places, such as in the sill behind the front wheel and ahead of the rear wheel. *It was very unsual for one of these Giuliettas to need so little. It had been partially dismantled by the previous owner, an older fella who had many projects underway. Things were piled on the roof and parts were in the interior or the boot. It was reasonably complete, but smaller items such as bright work were in poor shape.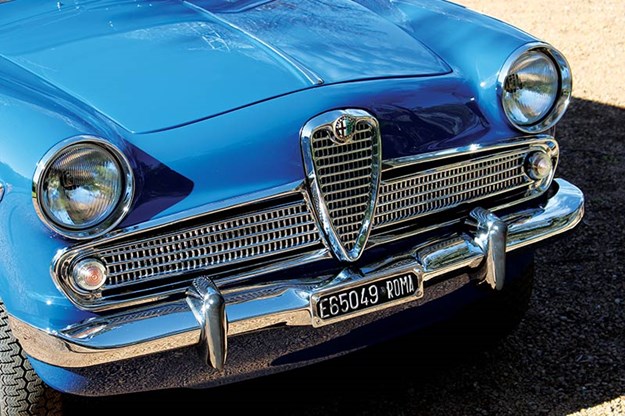 Chrome was a front end signature of 1960s Alfas
In between refinishing and plating bits. There was a long process of hunting down new old stock parts – a search that of course ended up being international. Some minor parts, such as bezels were not easy to come by for sedan models – most people concentrate on restoring the more glamorous models out of the range. The poor old four-doors often end up languishing and becoming parts donors for the two-doors.
| Past Blast: 1967 Alfa Romeo Giulia Super
One thing we discovered is that you often finds parts indirectly. Someone might be advertising parts for a different model, but it never hurts to ask if they have what you want – sometimes they do and it hasn't been advertised.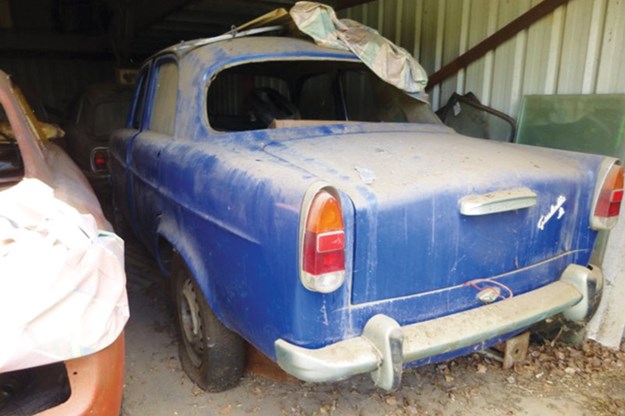 We've looked after a string of Alfas and this one took about four-and-a-half years to restore. In the meantime we were running a business, machining mechanical parts for Alfa Romeos.
We took the body back to bare metal and got a professional to do the finish in the original colour. It's known n the Alfa catalogues as "French Blue (formerly known as Swiss Blue)". We suspect there were more export sales to be had if you named it 'French'!
It was a bit of a challenge with modern paints to match the colour and finish properly.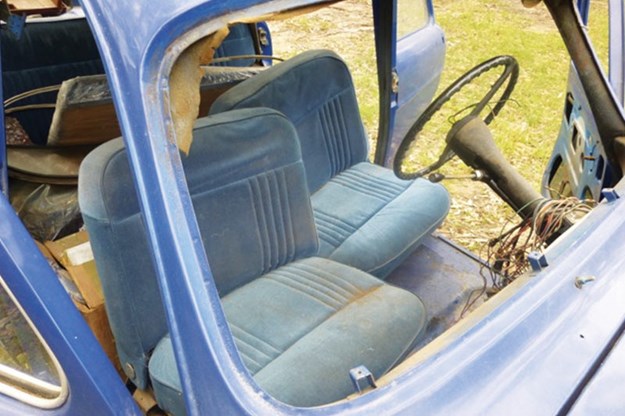 As for the interior, we got the colour combinations by going through period catalogues and road tests. Some of the vinyl was sourced from Italy and the rest locally.
While the painter and trimmer were doing there thing, we rebuilt the mechanical side of the car, going through the engine, gearbox, suspension and steering. It was more or less what you'd expect, just tired and worn out.
The aluminium block and cylinder heads had suffered some corrosion. In decades gone past, people didn't understand the importance of maintaining coolant mixes and corrosion inhibitors in aluminium engines.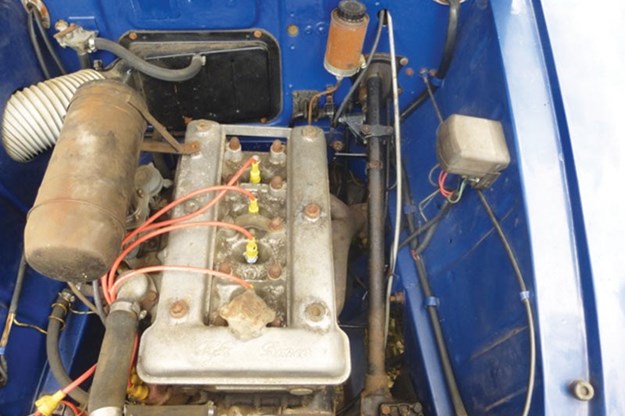 Then we pulled it all together and assembled it at home. Funnily enough, one of the big victories with this project was being able to assemble a complete original toolkit. That's what everyone seems to get excited about! Those spanners with Alfa Romeo on them are gold.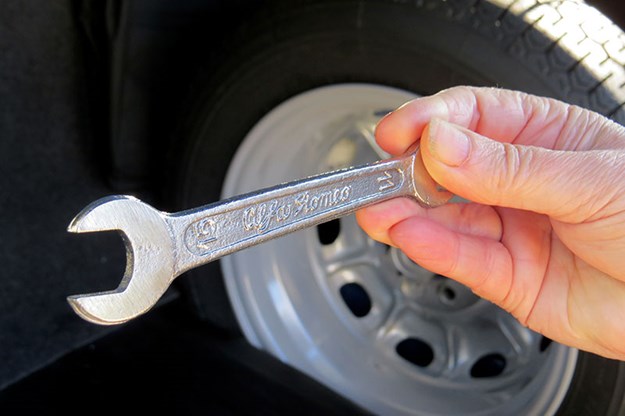 Gold - A geniune Alfa Romeo spanner
We decided to enter in Motorclassica, which if nothing else gave us a forced deadline. A show like that was also an opportunity to display the Alfa in as good a state as it was ever going to be, because after that we were going to use the car.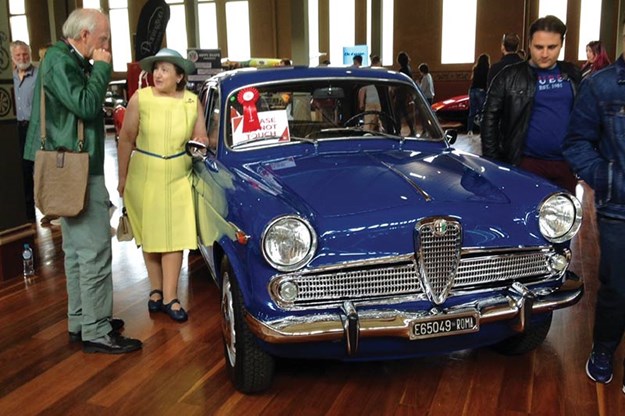 In esteemed comapny at Motorclassica
There was no word from the organisers for a very long time and assumed the entry hadn't been accepted. Then, with just two weeks to go, we got a phone call telling us we were in! By that stage we'd pretty much discounted the possibility.
It was in some high-flying company such as Alvis, Bentley and Rolls-Royce, all of which dwarfed our car. It was the odd one out, but it did get a finalist ribbon, which we were very pleased about. It was wonderful just to be there.
THE RESTO: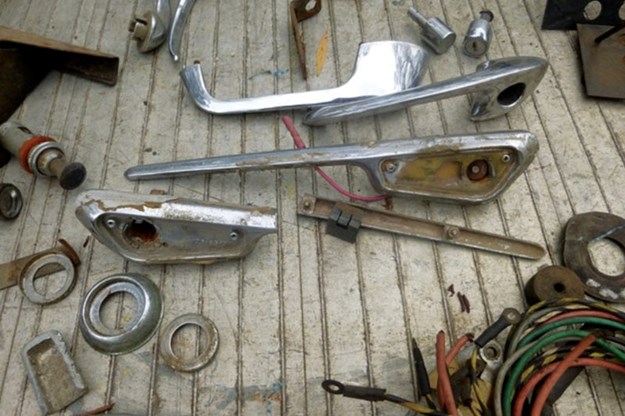 And so it begins. A swag of parts dispersed on the floor that will become a car.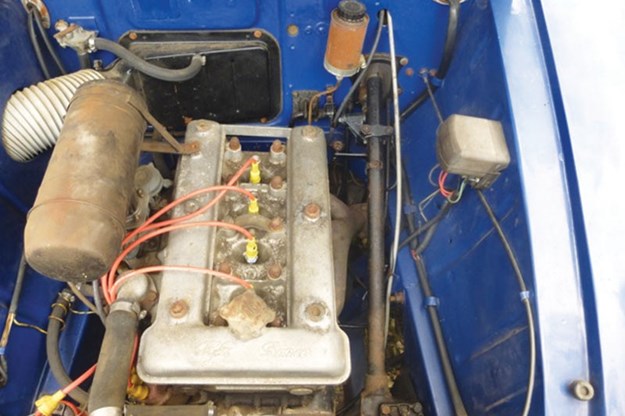 The engine is ready for its resto.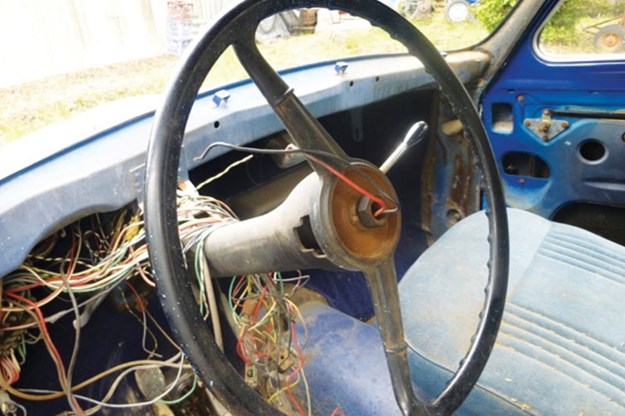 That's not straw over the steering column. It's wiring.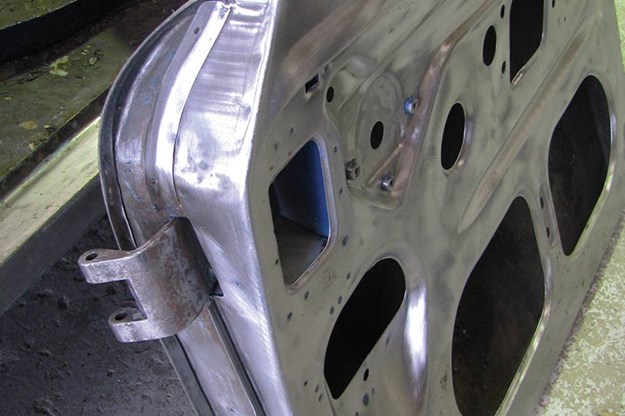 Hard yakka and many hours were spent getting the doors looking like this.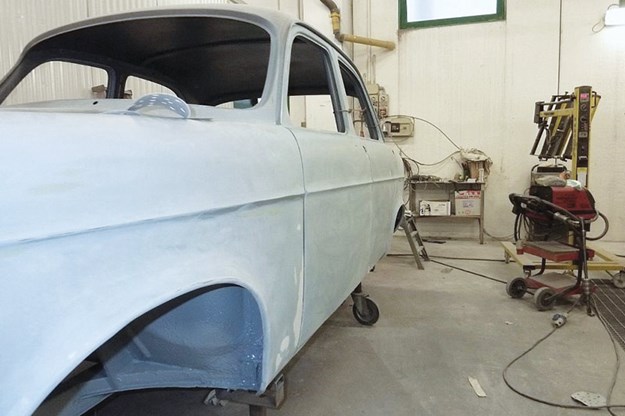 All together now and ready for the body transformation to commence.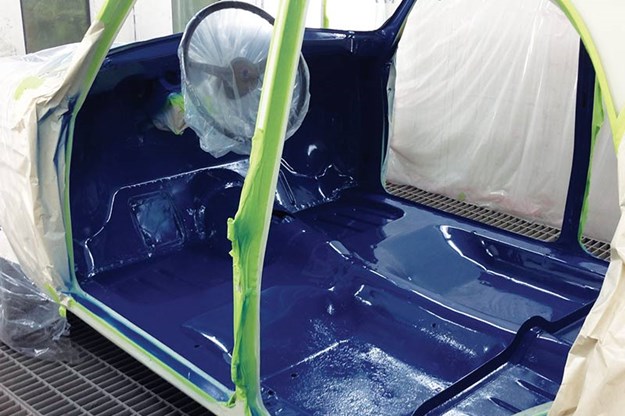 A lick of paint has brought the body to life.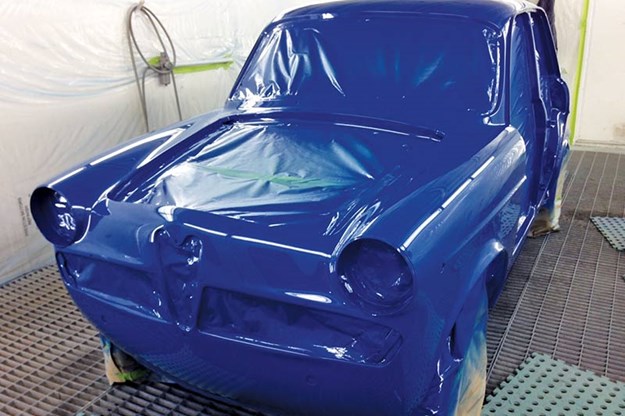 The new coat of French blue has the wee Alfa looking bellisimo once more.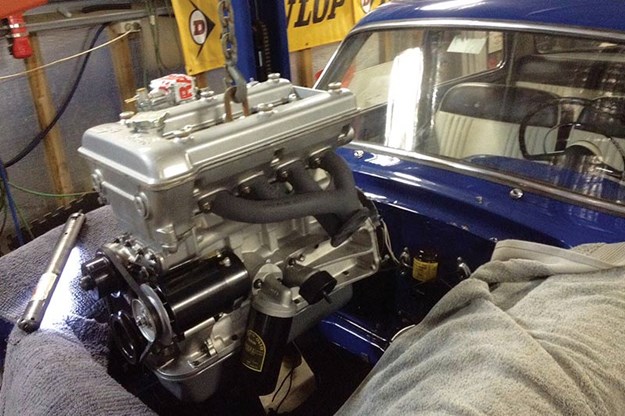 Looking a million dollars and with the horses replenished after a rebuild.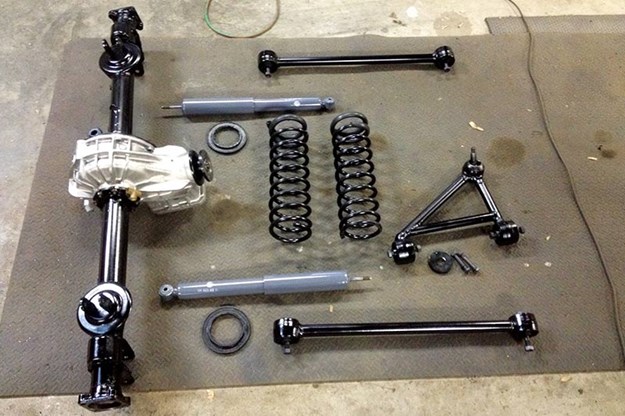 Refurbished and ready for fitting.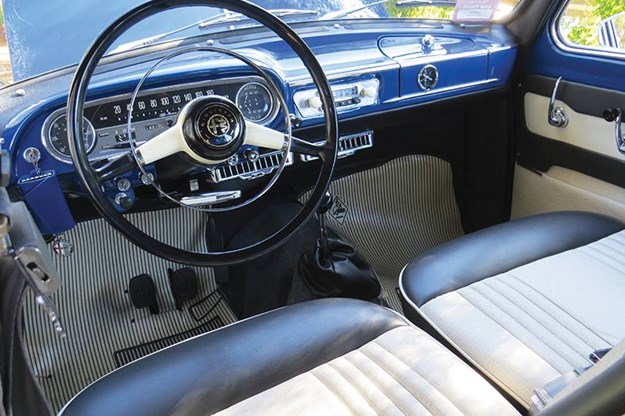 Looking better than when it rolled out of the factory.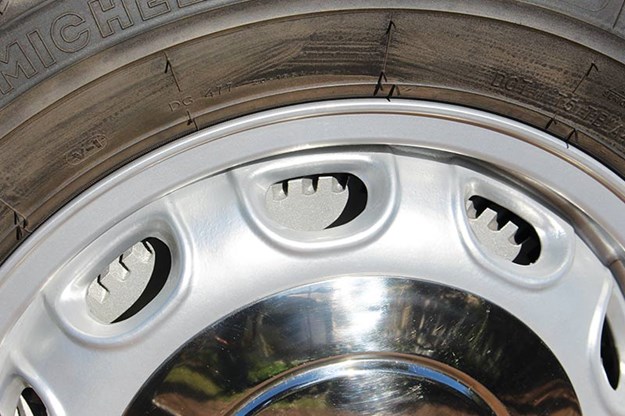 Giant drum brakes hide behind the alloy wheels.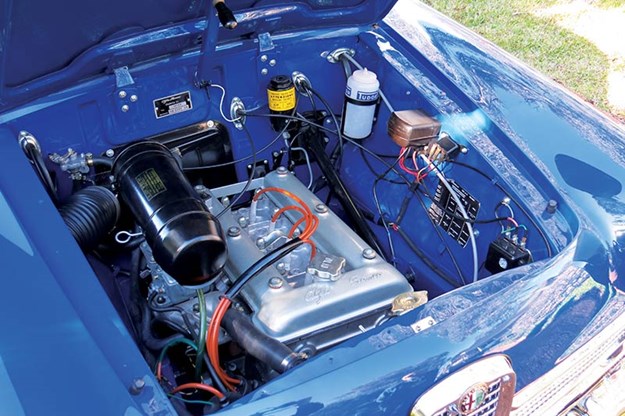 Clean neat and tidy engine bay.
Original car: 1961 Giulietta Ti (Tourismo Internationale)
Length of restoration: 4 years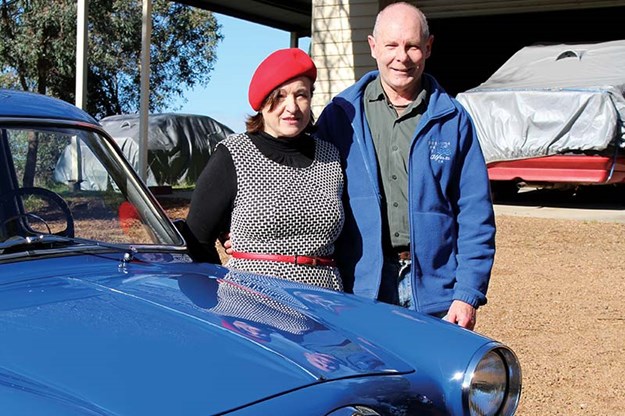 Proud owners, Marie and Vin Sharp
1961 Alfa Romeo Giulietta Ti Tourismo Internationale
Body: Sedan
Engine: 1600cc twin-cam
Power: 48kw @6100rpm
Torque: 104Nm
Transmission: 5-speed manual
Suspension: Front: control arms with coil springs Rear: solid rear axle with coil springs
Weight: 950kg
Top speed: 155km/h
From Unique Cars #442, July 2020 
Unique Cars magazine Value Guides
Sell your car for free right here
Unique Cars magazine Value Guides
Sell your car for free right here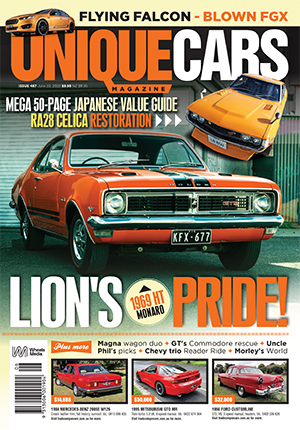 SUBSCRIBE TO UNIQUE CARS MAGAZINE
Get your monthly fix of news, reviews and stories on the greatest cars and minds in the automotive world.
Subscribe