1977 Chrysler Valiant Charger CL 770 - Reader Resto
---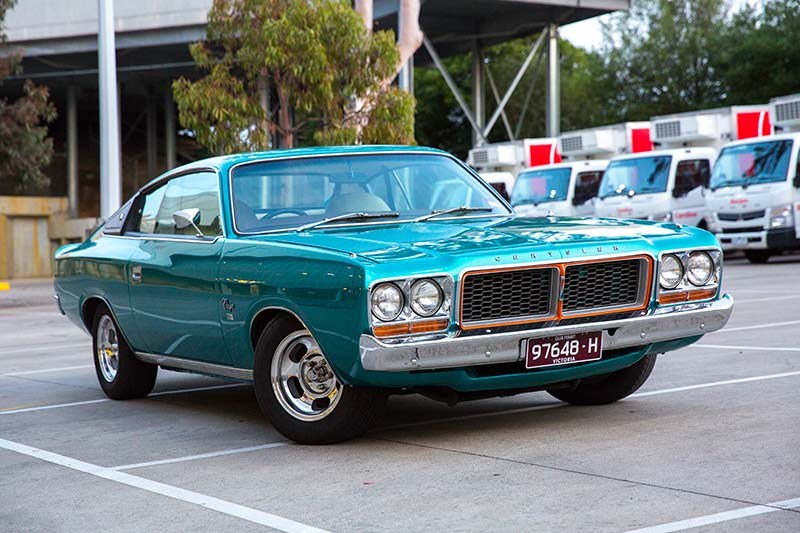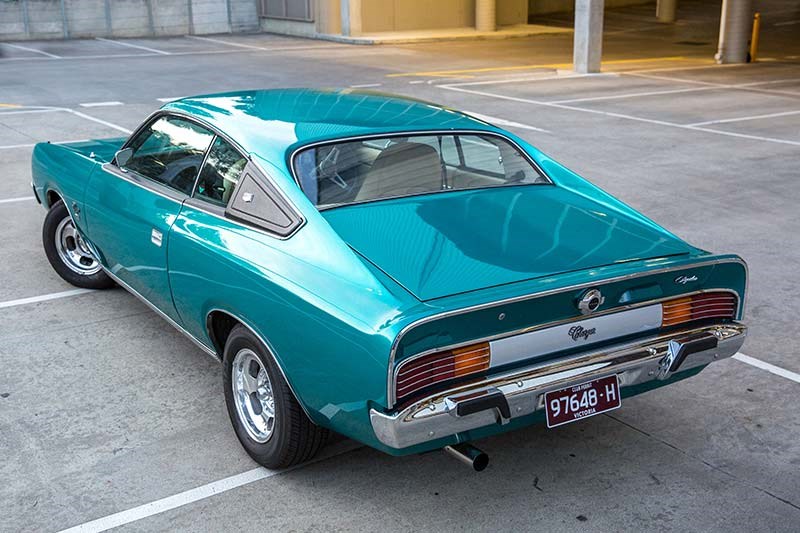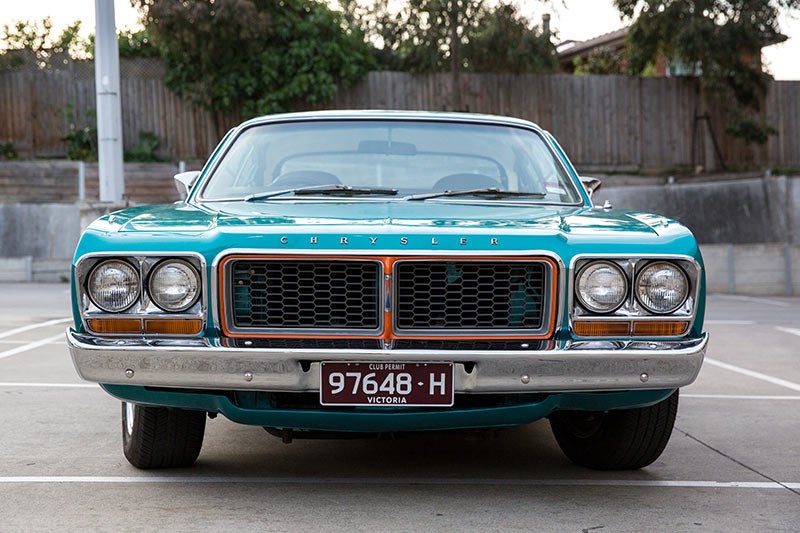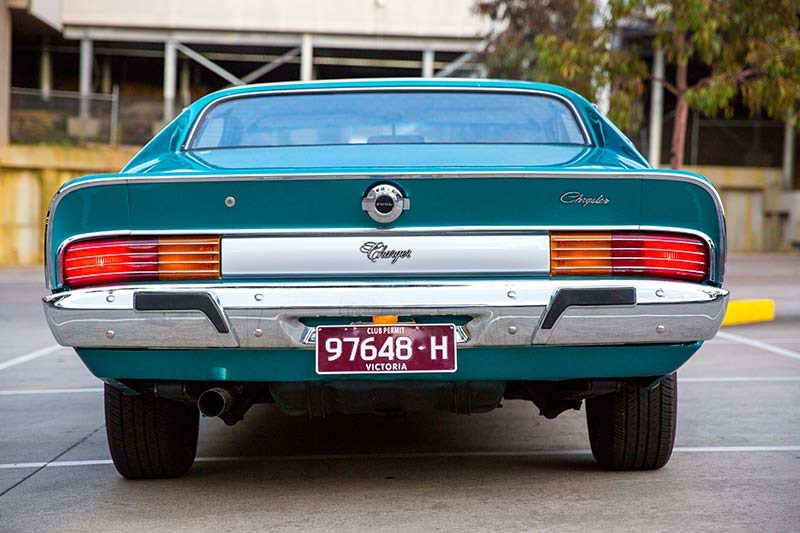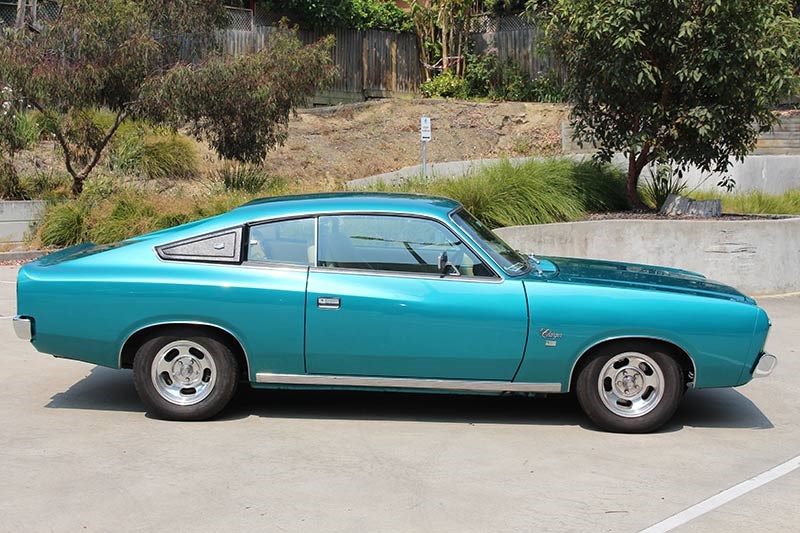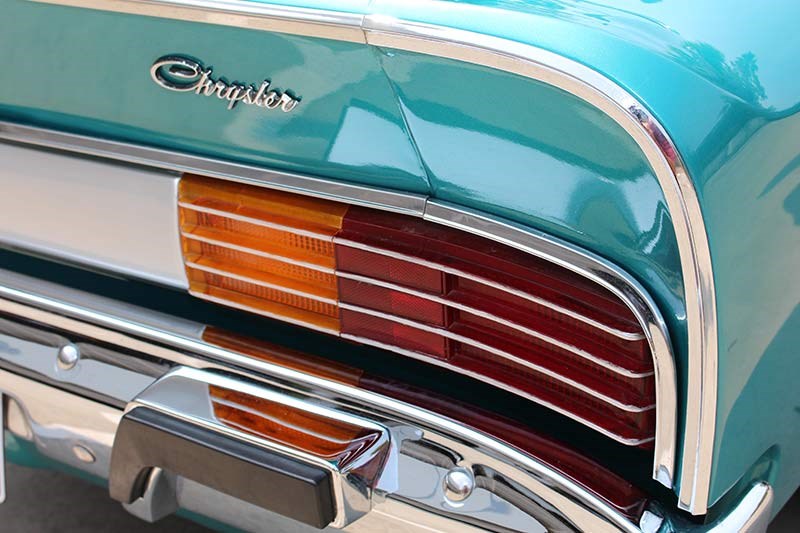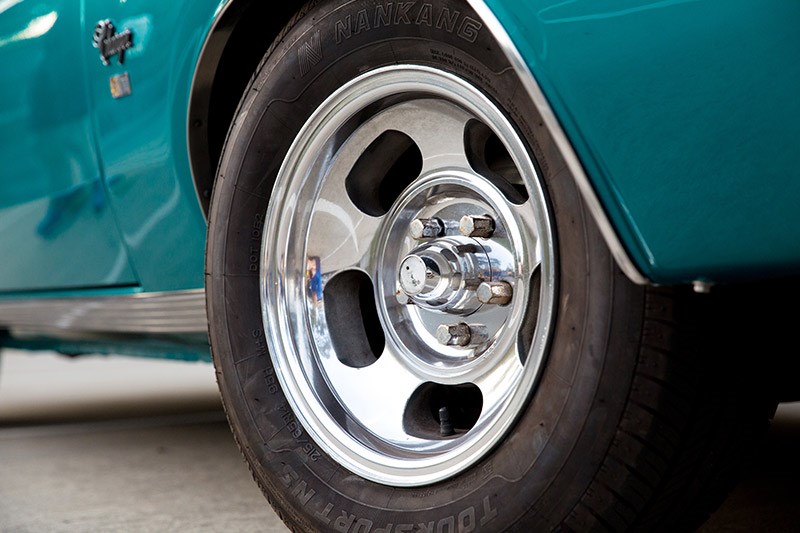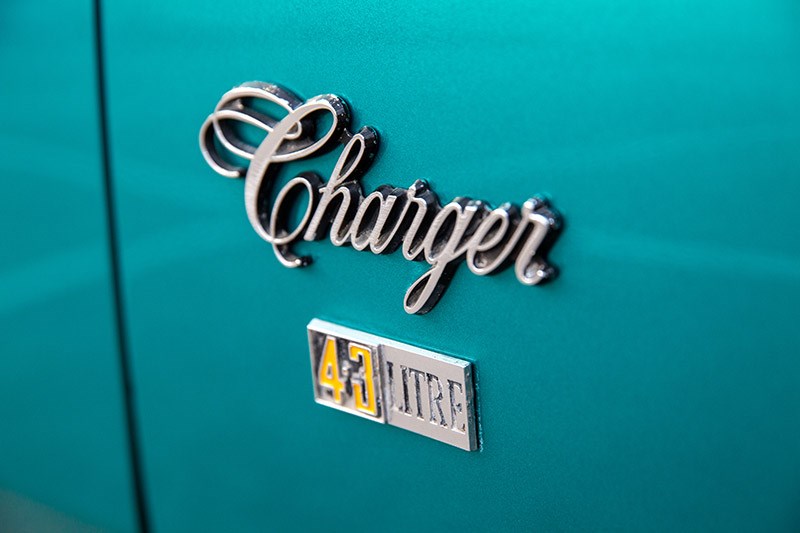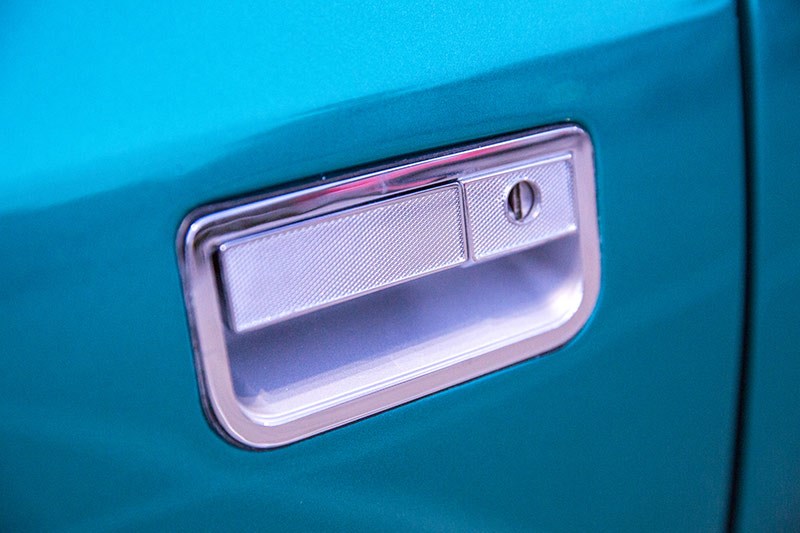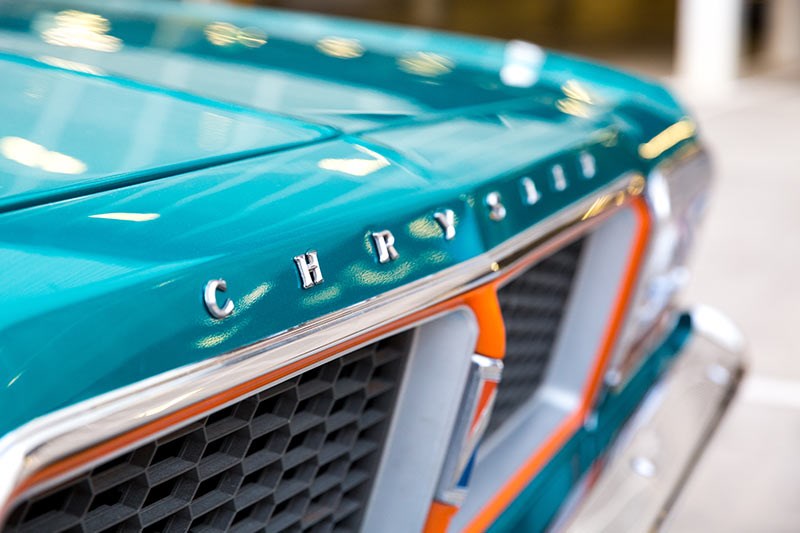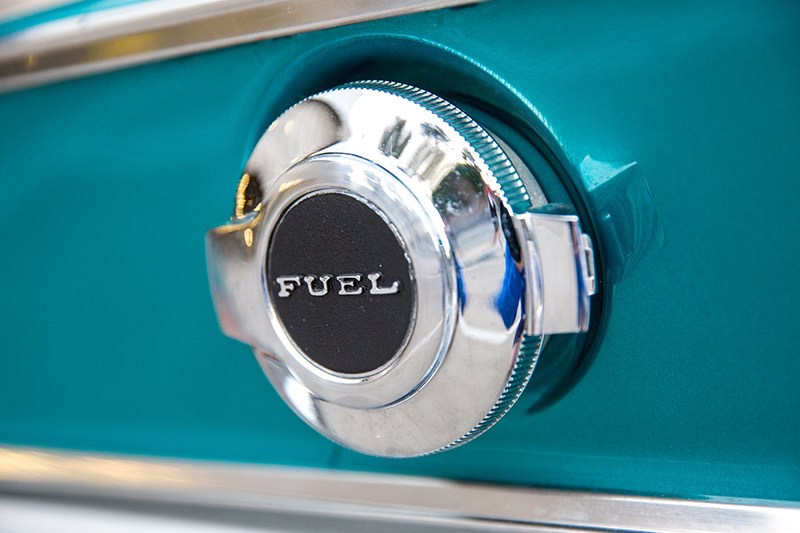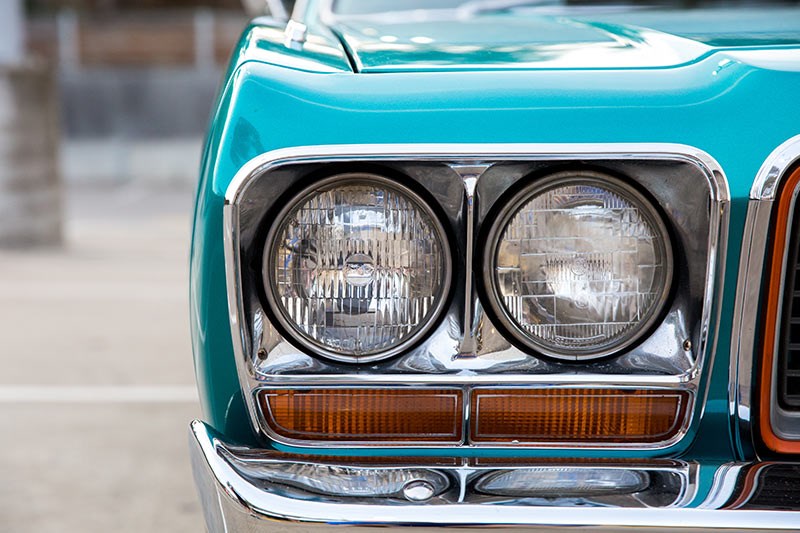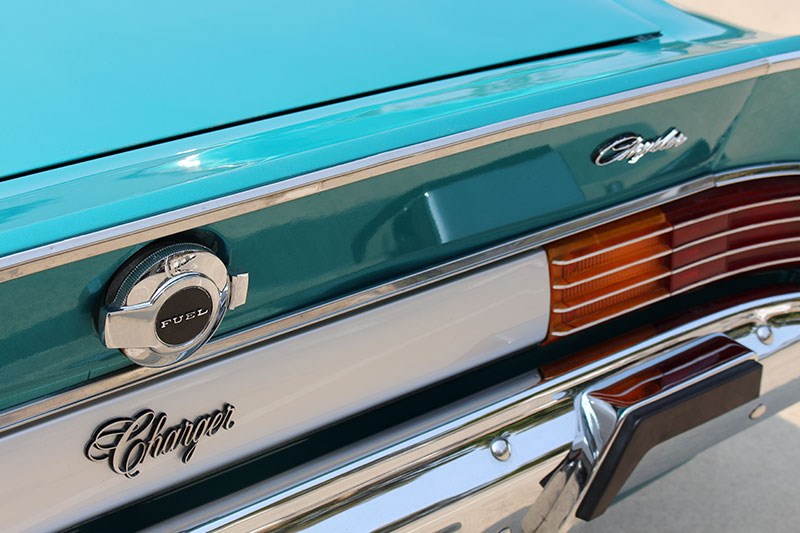 At the end of the day Keith Clapp reckons when you see a spot of rust it might just be a good plan to ignore it
1977 Valiant Charger CL 770 Resto
I always liked the shape of these cars which were cheap compared to something like $100,000-plus for a Monaro or GT Falcon. I picked up this fabulous car for around $20,000 leaving me with a fair bit of play money.
I took it to a restorer who gave me a rough breakdown of what it would cost to get fixed, which was about $10,000 plus work on the motor (a 265 six), which had done 350,000km. It started from there and ended up a much bigger project than anyone anticipated.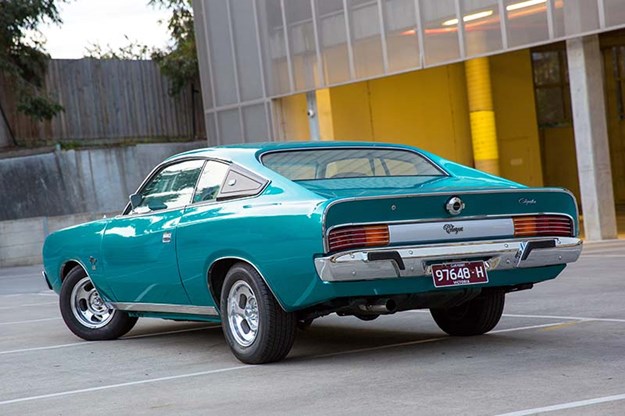 New suspension gives the Charger an attractive, ready-for-action stance
There was more needed than we originally thought and we are still on speaking terms. My advice is if you see a rust spot, you give it a little pat and say brown is your favourite colour and just move on!
After finding the car, I started on the small stuff. The headlining is the rare 'snakebite' double perforated lining which even the Charger owner at the motor trimmer hadn't seen for 10 years. I found Challenger Reproductions in the USA were able to match it after sending them a sample.
| Watch next: 1972 Valiant Charger E49 resto - video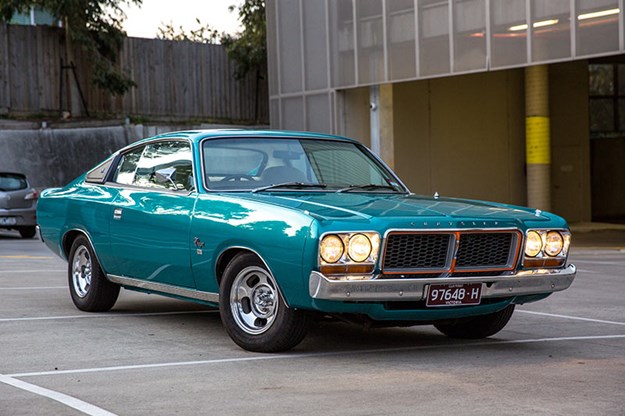 Next were the seats and door trims. It took three attempts with SMS Auto Fabrics, also in America, to get the right fabric for the seats, it being a special request for Bocca Ratan with Tan and Gold trim.
The seat samples had faded in the Australian sun so their attempts to replicate saw red become pink, green become brown and the gold look cream. I eventually found a seat part which stretched under the carpet and retained the vivid 70s psychedelic colours I was looking for.
| Buyer's Guide: Chrysler Valiant CL-CM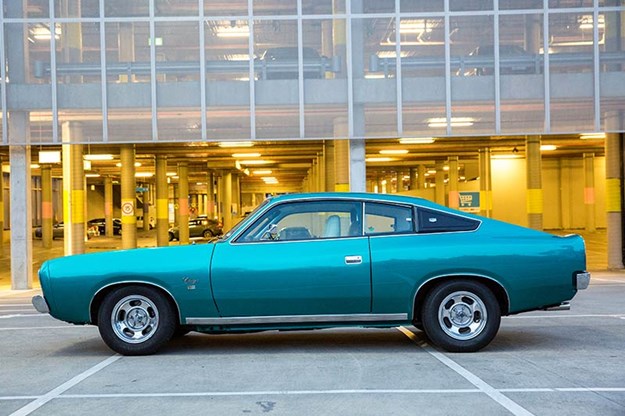 With the job done, the Charger's ready to roll
I spread the seats and dash over the deck and during winter sanded and oiled the fasteners and springs to ensure they were free of rust, then lacquered them for the future.
When I took the seats to the upholsterer he said to throw them in the bin as he wasn't going to put back 40 year-old springs, bolsters and fabric! He suggested matching all the vinyl sections of the seats, parcel shelf, door trims, kick boards, handbrake cover and extras to the original and ordered the matching leather-look material with the original pattern.
| Reader Resto: 1978 Chrysler Valiant Charger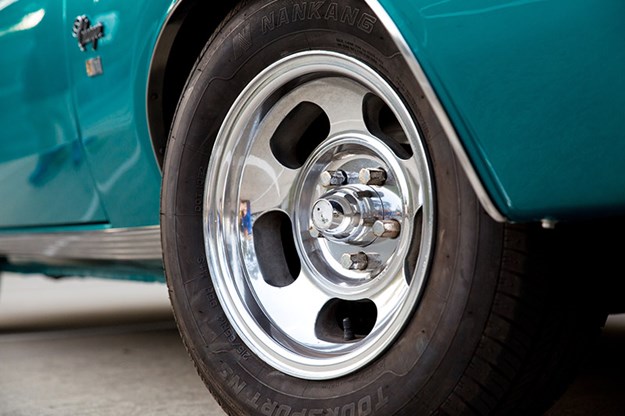 He told me the stylised Chrysler door trim patterns weren't reproduced these days so we would have to fit custom ones. We found a person who, using tracing paper, could trace around the pattern, then use a heat wand to permanently replicate the original pattern. Wonderful.
However, a month after the job began, this gent rang asking for more fabric after he got distracted on a phone call and burned through one door card and backing chipboard. We ordered more but it was a different shade. We rang the supplier who told me the old fabric was "the last of the old roll". The new roll must have had more dye so when placed together they looked a different colour. Bummer.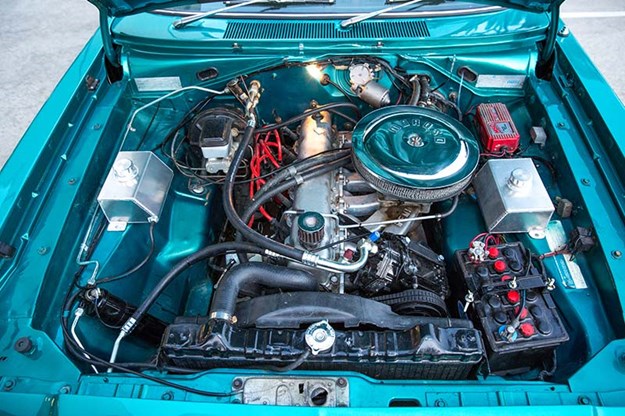 A 4-V Holley now handles fuelling
The culprit wasn't prepared to pay for the car to be reupholstered, just for his error. I didn't want mismatched sections so this went on for six months. Ray Webb Senior from Pentastar then rang to say my armrests were ready and what colour did I want them? I asked, "Why the question?" as they were finished in a shrink-wrap heat moulding. Ray said they all came white and he could colour code them to any shade I wished.
I then sent the original door card and the new vinyl wrap to him so he could match everything and finally get my interior all integrated.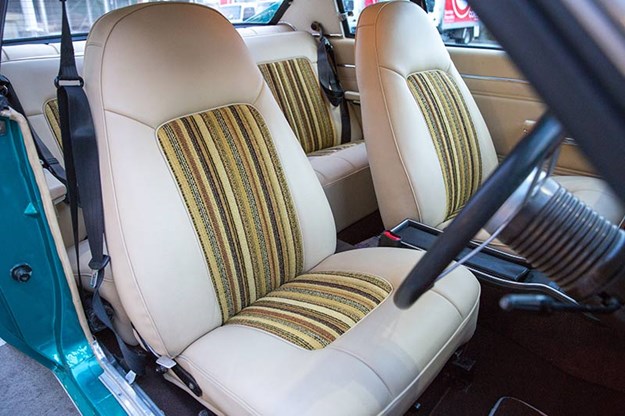 Despite headaches and setbacks the interior trim issues were finally sorted
Meanwhile my wife had complained that every time I take my car out it is summer and 100 degrees. True. She wanted the air conditioning it came with repaired.
A bit of research pointed me towards a Mazda 6 compressor for $150 dollars. Small, efficient, with easy to find parts. But my project manager from ELKO Valiant Spares begged me not to proceed. He said I had worked so hard to get the car restored in original condition and the compressor would be out of place, not to mention the cost of custom hoses and brackets.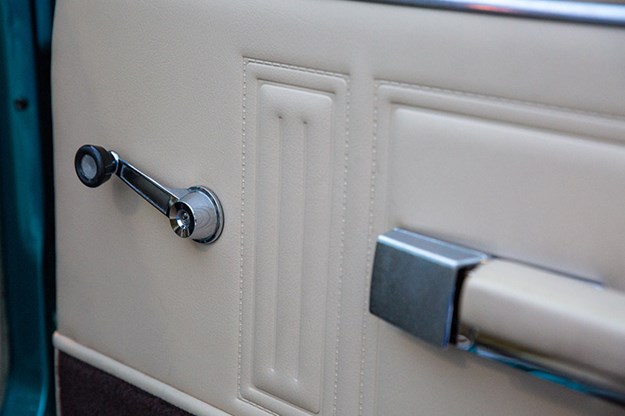 Eventually he found an old 1970s air compressor for $450, but it was rusty, greasy, had oil everywhere and I didn't want it on my car.
Next month he rings, saying: "I have found you a new-old-stock, correct compressor still in the box." It was in America on eBay, for US$600 or about $900 Australian, plus $70 postage. Quite a jump from the original $150! However it is finally installed and works a treat.
Once the car was at running stage I thought about a new battery, but wanted to keep the appearance of the original. I rang Ariel Batteries who advertised lead versions. They told me they would drop the new 'sealed for life' battery into one of the old massive boxes and install fake cells for appearance sake. Once he saw my car he fell in love with it and insisted on manufacturing an original product ("The last bits left," he said, "I saved them for you".) with fully-functioning lead-acid cells and old style stickers. More maintenance, but better – I think. It is still working.
Battery was made to the original spec
The suspension needed replacing and Brad McKenzie from Valiant Spares imported an American MOOG kit from the Dodge Dart, which is a direct replacement. I chose to go mostly with rubber not polyurethane, as the original had lasted 40 years. Brad convinced me to do a chassis-rail repair while on the hoist to be 'better safe than sorry'.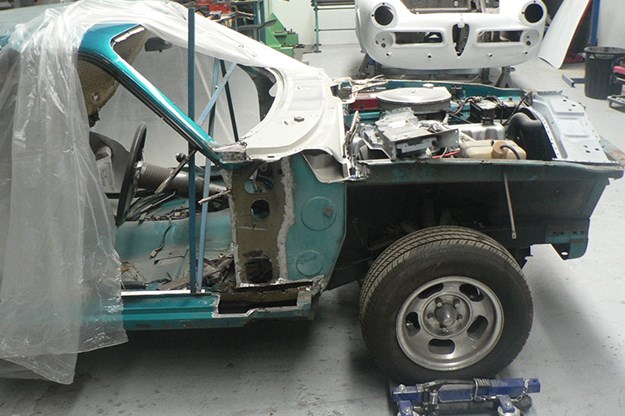 Rust in the A-pillar, cowl and sills was chased down and rectified
That bit of advice led to a much bigger job. Soon a very expensive plenum replacement was also added to this list. I had removed the cabin items and found a leak into the drivers floor when you poured water into the vents in front of the windscreen. The culprit was a blocked and rusted out drain hole. I couldn't replace all the carpet and underlay if it was letting in water.
So a solid cowl was sourced, sandblasted, powder coated, and seam sealed after being welded in. This involved taking off the doors and front guards that were all sanded, and finding rust in the lower doors.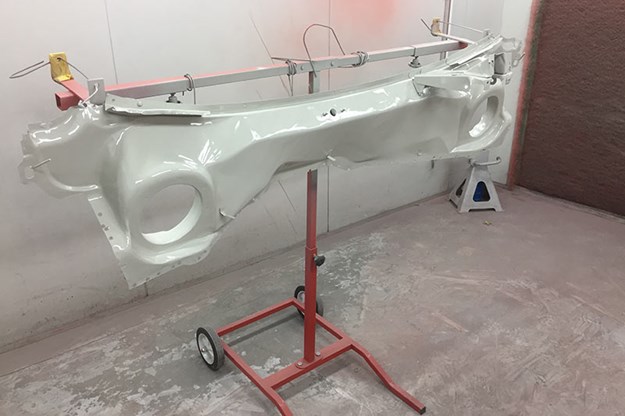 The new inner cowl being prepared
Rust bubbles were also in the rear valance, roof gutters and around the seals in the boot near the drain holes, so the decision was to paint strip everything, replace anything that looked dodgy and repaint the whole car. You see what I mean about ignoring that rust bubble! My panel beater cancelled his holiday in Queensland and booked the Caribbean instead, taking his wife and kids with him!
In the end, there is very little that hasn't been worked on over time. All the rubbers have been replaced, the instruments rebuilt, assorted parts re-chromed, wiring replaced and we even refurbished the toolkit.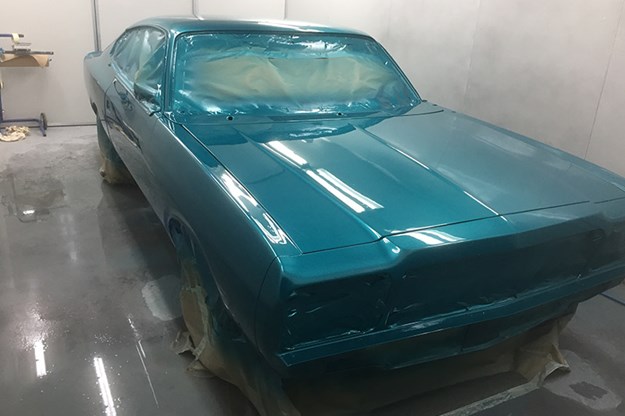 Colour-coat application is always an important resto milestone
Of course the engine has been given a freshen-up. It's now a 273 with MSD ignition, Pacemaker extractors and a four-barrel Holley carburettor and is driving through a refurbished auto transmission and differential. Sometimes I get criticised for some of the non-original bits under the bonnet, but it's been set up for reliability.
It's pretty good to drive. It keeps up with traffic and there's a lot of torque there with the big six. And it has enough strength to handle the air-con and power steering without any trouble. It was worth the effort.
THE RESTORATION:
Old sill removed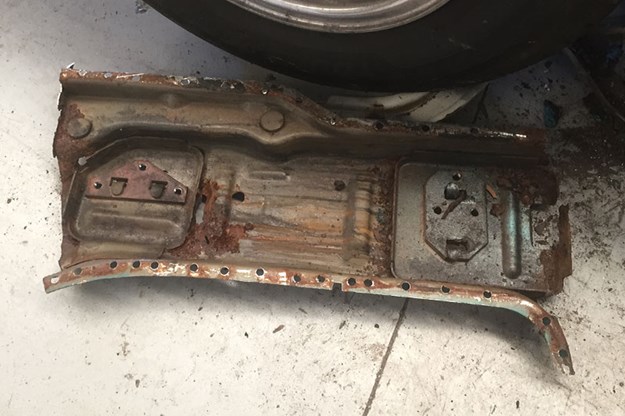 The deeper you dig, the more tin worm you find.
New sill prepared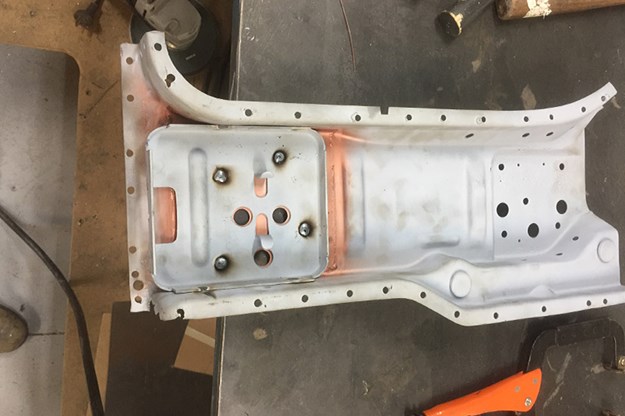 Out with the rusty stuff and in with the new – that's progress.
Rust – Inner Cowl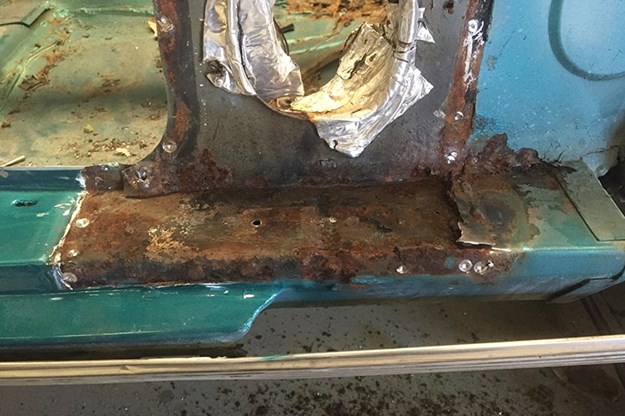 The cowl and plenum area required plenty of attention.
New plenum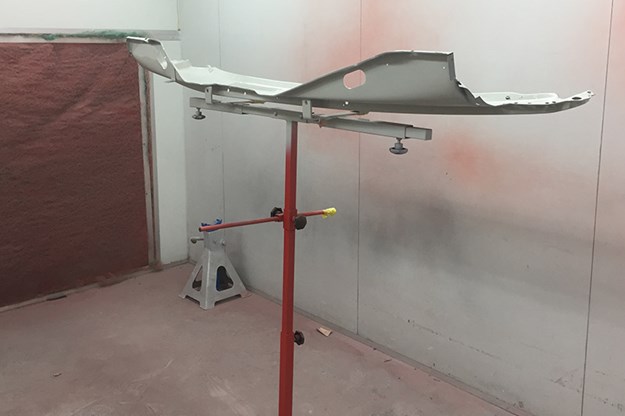 It started as a chassis-rail repair and became a big sheetmetal job.
New dash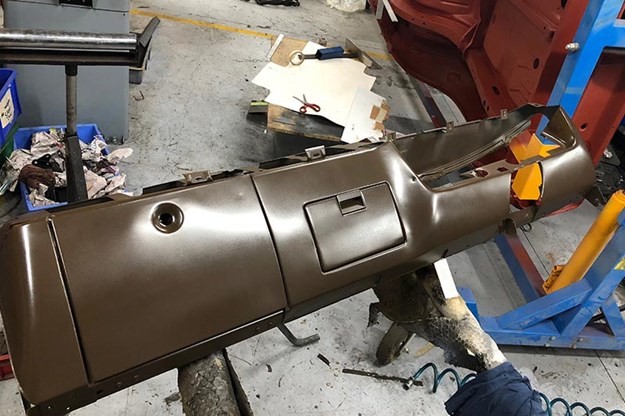 It's ready to install after sandblasting and painting.
Car in underwear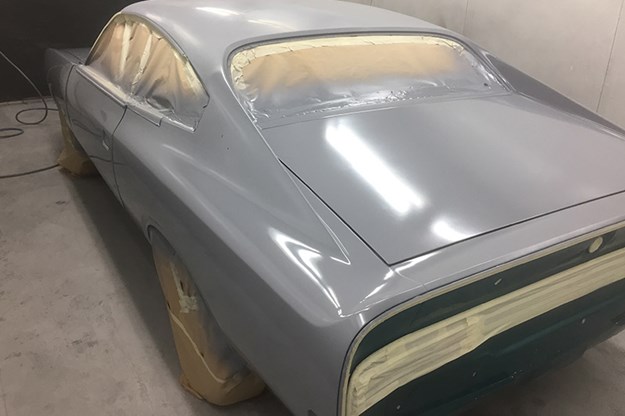 With welding, grinding and sanding done, the spray gun came into play.
1977 CHRYSLER CHARGER CL 770
Engine 4.3lt in-line Hemi six cylinder  (std)
Power 109kW @4800 rpm (std)
Transmission Three-speed Torqueflite auto
SuspensION Independent with torsion bars, coil springs, anti-roll bar, tele shockers (f) Live axle with semi-elliptics and tele shockers (r)
Brakes 11" ventilated discs (f) 9" drums (r) power assisted
Length of restoration: 2 years
Unique Cars magazine Value Guides
Sell your car for free right here
Unique Cars magazine Value Guides
Sell your car for free right here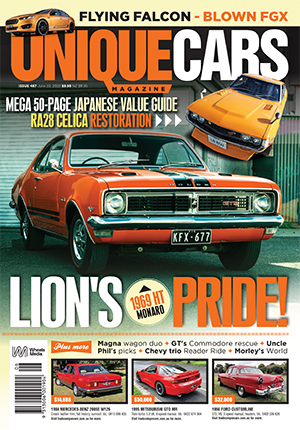 SUBSCRIBE TO UNIQUE CARS MAGAZINE
Get your monthly fix of news, reviews and stories on the greatest cars and minds in the automotive world.
Subscribe