1979 Holden HZ ute - Reader Resto
---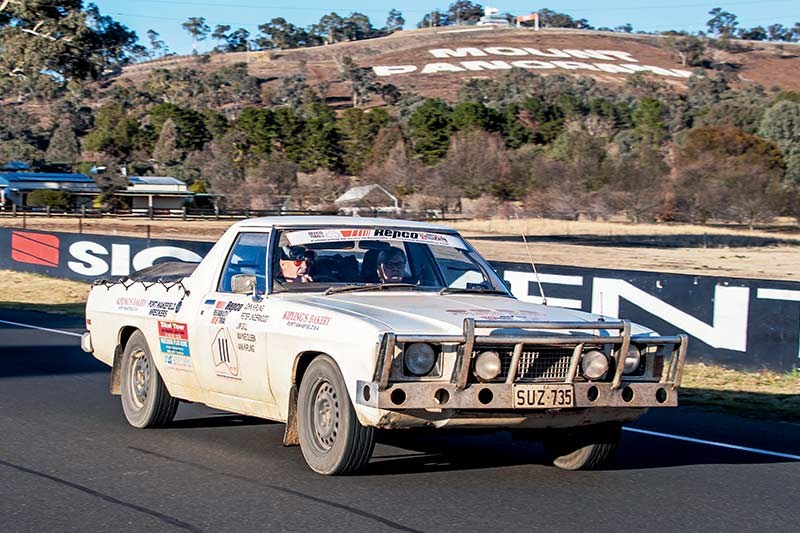 John Kipling paid just $1000 for this ute so he could do his second lap of the country with the Repco round Australia re-run
When I first saw the event coming up, I entered straight away. I was in an HJ 253 Holden ute in the 1979 event and I wanted to take the same sort of vehicle. But I made a big mistake in '79 by choosing a V8 because of the condition of some of the tracks we were on – it was too heavy in the front end. I should have had a hot six. The winning Commodores had GTR XU-1 spec engines in them and that's more or less what I've done with this.
Mine is running a four-barrel Holley carby, instead of three Strombergs. I did that because it's easier to tune and maintain on the road. This one makes more horsepower than the XU-1s did anyway. It's a 202 running the next cam up the range from an XU-1 and it ran 149.8hp at the back wheels on the dyno, so about 200-210 at the flywheel, which is not bad out of a 202 engine.
| Read next: Repco Reliability Trail 2019 Re-Run - finishers gallery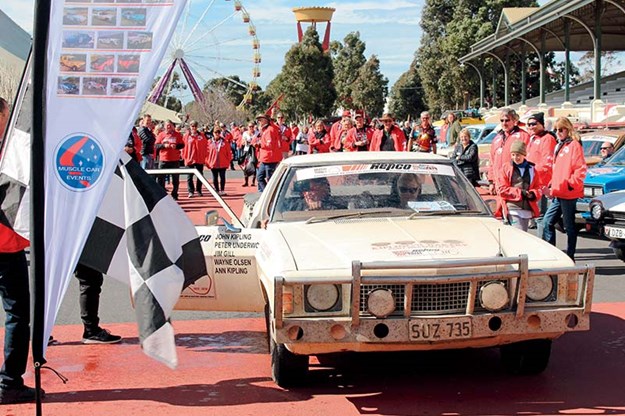 Yep, the $1000 ute made the whole trip. Here it is at the finish line
The HJ also had chronic understeer, which was typical of big Holdens at the time. We had an 'off' in Heywood Forest, just the other side Mount Gambier in 1979. We went on a narrow track and it had been raining for three days. A two-door Torana passed me – the guy in it was a South Australian rally champion and I was a bit upset he passed me. I sped up and we didn't make the corner.
The navigator and I got out and were working on getting the car out of the mud when we could hear the roar of a V8 and all we could see was blinding lights. It was an ex-London to Sydney Ford Falcon. I said to the navigator 'run!' and we both headed off into the scrub. Next thing you know this GT Falcon slammed into the back of the ute and pushed it forward about 20 metres into a pine tree.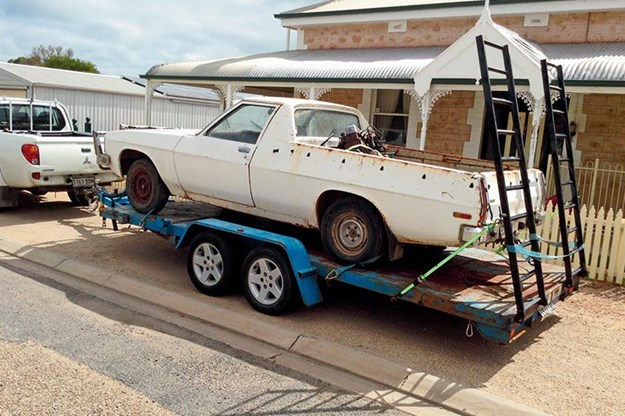 Rescue came in the shape of five guys in a canvas-topped Land Rover, who had to separate our cars and pull them out. My car got going again, but the GT Falcon – which had hit some reinforcing I had at the back of the ute – wasn't going anywhere. We did finish the event.
By the time the HZ came around they had what they called Radial Tuned Suspension, which meant they had a bit of caster on the front as well as sway bars and they handled much better. They would actually go round corners! This car handled very well.
I've got an M21 four-speed transmission in it, which is also what the winning Commodores had back in 1979. I did everything on the car myself – paint, engine, brakes, suspension – but the transmission was the one thing I farmed out to a specialist.
| 2019 Market Review: Holden HQ-WB ute/van/One-tonner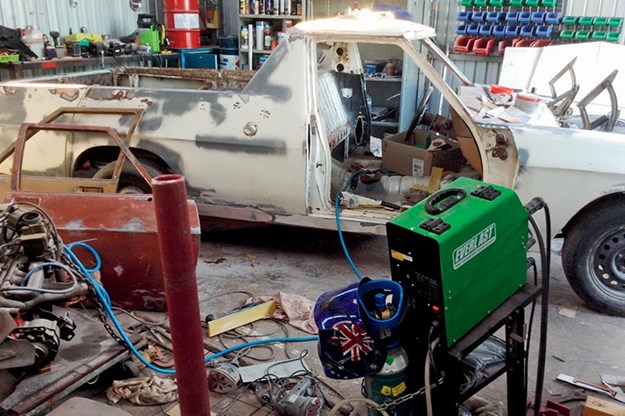 The body was rough, but everything was there
It was a rusted-out piece of junk from about 80 kays south of Adelaide and I paid $1000 for it. I paid more than that just for the bullbar on the HJ, and this one came with one for free! My wife saw it and said, "What are you going to do with that, take it to the wrecking yard?" She seemed sceptical when I said I was going to fix it up and drive it around Australia.
So I stripped it right back and rebuilt it, and we had no problems at all. Actually I replaced a coil in Kalgoorlie – it was a spare I had with me.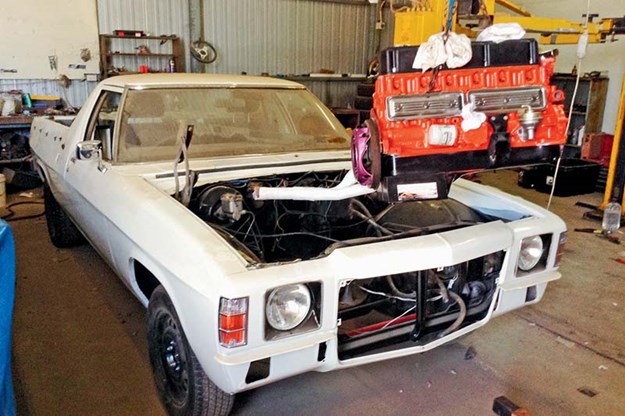 That very flash engine has the performance to back up its looks
It took me two-and-a-half years to build the car. I'm 68 now, not 28, so it probably takes me a bit longer to do things. It was really the engine that I spent a lot of time on. I wanted to be sure everything was 110 per cent. I took it down to crankshaft, with new bearings – everything. It got ACL race pistons, Carillo rods and a Crow cam. I probably went a little too far with the cam, going one up from XU-1 spec and probably should have stayed with that. I managed to get a Yella Terra head and had it modified by Dave Baines, who is a genius with these things.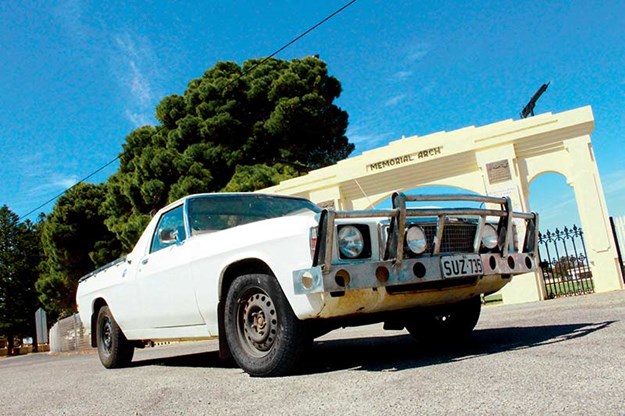 It's amazing how much fun you can have in a humble ute
The body was really bad and took a lot of work. The doors were different colours when we stripped them and the whole thing had been covered in house paint, with a brush. One big setback was when we shorted out the electrics on a header and I ended up having to go and get a whole new wiring loom from a wrecker and put that in. Of course this was right at the end of the project and it wasn't a lot of fun.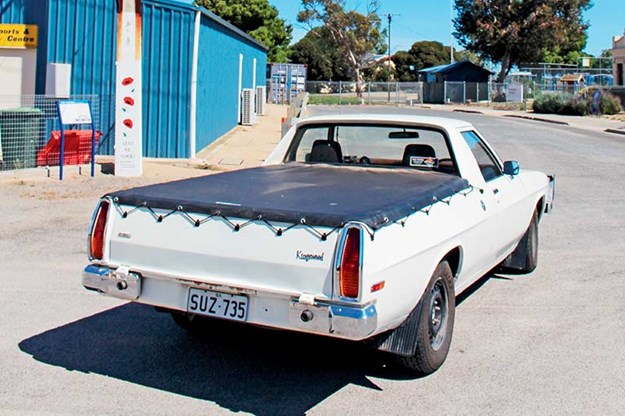 The best thing I did was fitting a set of adaptor hubs to take these 15-inch rims, which meant I could run these Toyo Open Country tyres, which are near enough to indestructible. It also gave us a little extra ground clearance. That did give it taller gearing and I probably would have been better off with slightly shorter gearing. I was running a 3.08 diff, when a 3.36 might have been better.
While it took a lot of hours to put it together, it doesn't owe me a lot of money. And the opportunity to do the Round Australia run again – that was priceless.
THE RESTO:
Engine out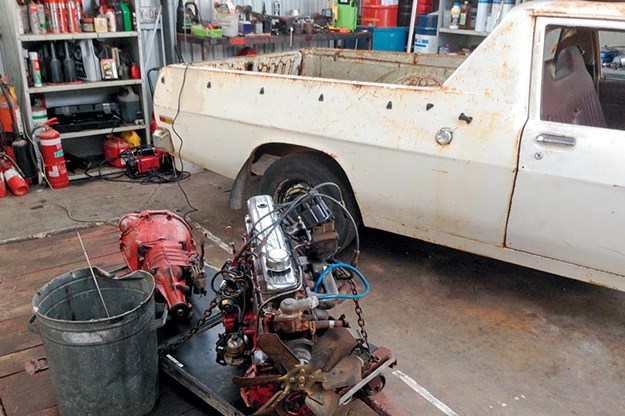 The first step, but there was a very long way to go.
Scuttle repair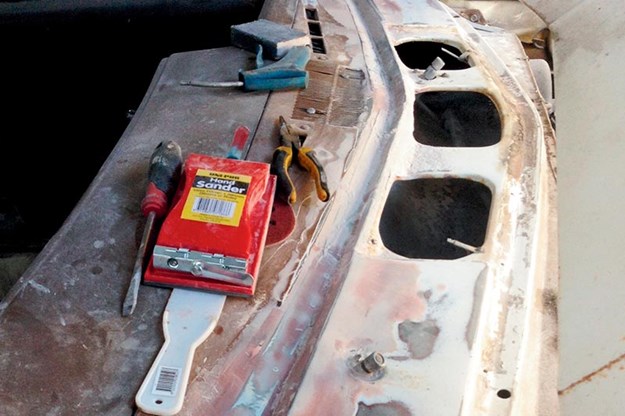 Yep, they all rust there and it's a fairly substantial job to get it right.
Tin worm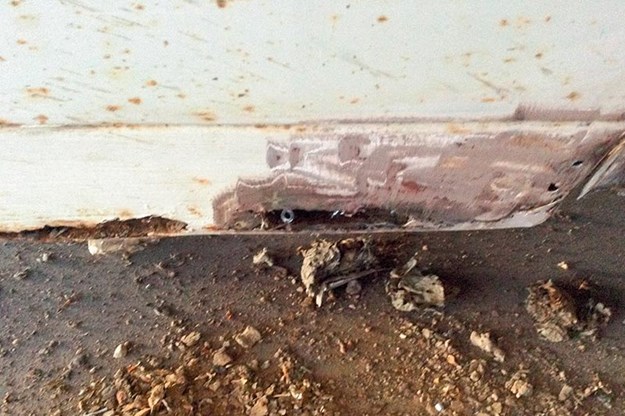 This sort of thing might have scared off a lot of people, but it's fixable.
Head games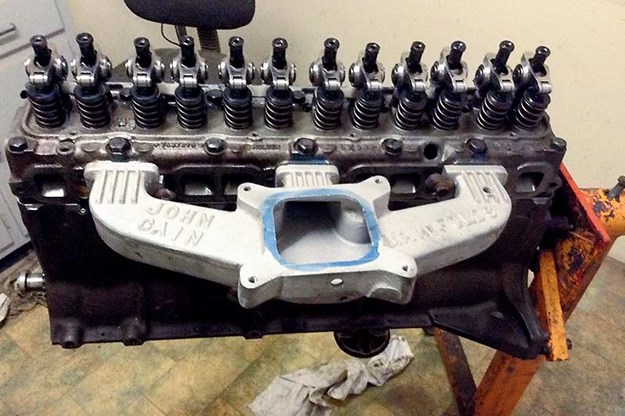 John got a locally renowned tuner to modifiy the Yella Terra head.
Single carb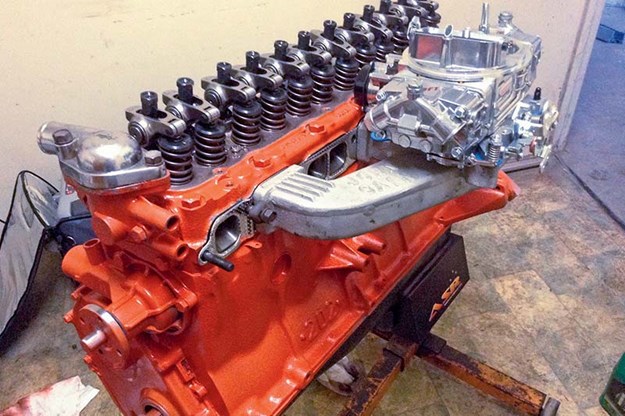 A four-barrel Holley was chosen for its performance and simplicity.
Paint me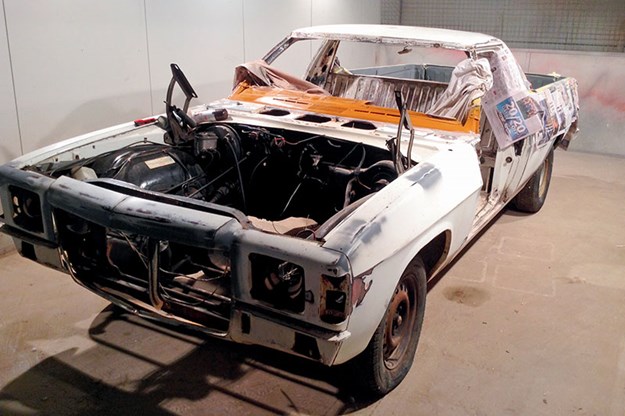 With the big repairs out of the way, it's time for a coat of paint.
Original car
1979 holden HZ ute
Length of restoration
Two-and-a-half years
1979 HOLDEN
HZ UTILITY
Engine Upgraded 202 Holden six
Power Approx 156kW in modified form
Transmission Four-speed M21 manual
Suspension
Front: Independent coils Rear: Live axle with coil springs; Stabiliser bars both ends
brakes Discs front and drum rear
Unique Cars magazine Value Guides
Sell your car for free right here
Unique Cars magazine Value Guides
Sell your car for free right here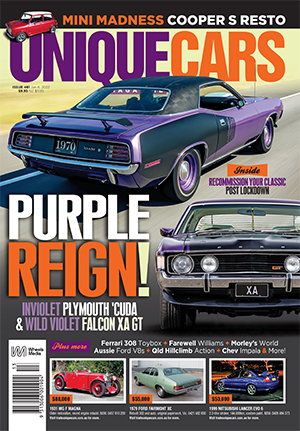 SUBSCRIBE TO UNIQUE CARS MAGAZINE
Get your monthly fix of news, reviews and stories on the greatest cars and minds in the automotive world.
Subscribe