1972 Valiant Charger E49 - Reader Resto
---
It was briefly the family pride and joy and then it disappeared. Phil Rizzo recovers his past
1972 Valiant Charger E49 resto
This car wasn't really planned as, at the time, I'd just got hold of a 1966 Mustang notchback as my first classic car. My brother was living in the states at the time and had been there years. He was a few months from leaving. This was when the Aussie dollar was more than the USA and I said "why don't you bring home some Mustangs?" He thought I was kidding and I said, "No, I'm serious."
So I said I want a manual V8. He found one each for him and me and we got them restored over there, which was not expensive at the time. Getting it done overseas is pretty hair-raising, you're sending photos back and forth.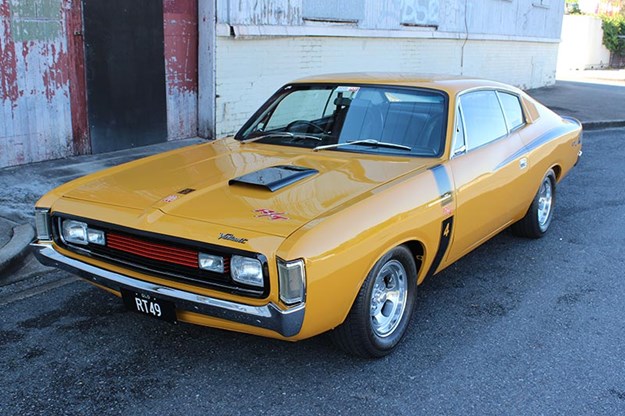 Easily one of the best-looking cars ever made here
In the meantime this Charger came up and I wasn't expecting it. I had a chat to my wife and said, "What do you think? I've been wanting one of these since I was a kid and it was well-priced." So we bit the bullet and started the restoration process.
When I was 12 Dad bought one of these cars – in fact it's almost the same except he had a Vitamin C one. I fell in love with that car. We had it six months and it was stolen. I remember I was broken-hearted, Dad was too. He never bought another muscle car after that and just went to normal sedans. He went from this to an Alfasud!
| Read next: 1971 Valiant Charger E38 review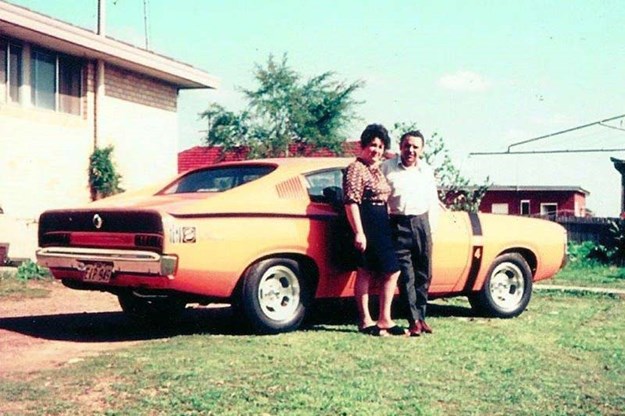 Back in the day when we had this thing, it was phenomenal. I remember the day when Mum had to drive it, because this was the family car. She was very nervous because it was loud and brash. We used to go around the block with her after school and we'd practice driving.
I always wanted another one but family, work, getting married, it all gets in the way and then this thing came up out of the blue. I'd been collecting photos and reports on them over the years and knew enough about them. But I'm not a mechanic by trade, I'm more common-sense handy. I made a couple of phone calls and hired a few people, but I got burned a couple of times. I think everyone does when they're doing a resto.
| Reader Resto: 1972 Valiant VH Charger 770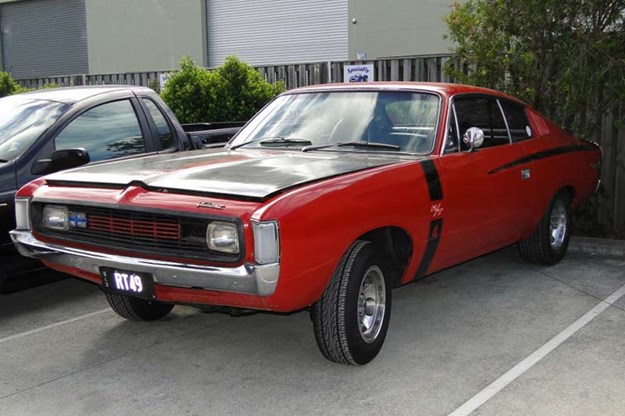 The Charger has been through some colour changes over time
Ultimately I found an amazing gentleman by the name of Des, and he used to own Specialty Paintworks down on the Gold Coast. I basically pulled the engine out of the car, and the gearbox, and he did everything. It was just phenomenal. It was with him for three and a half years. The biggest issue was he had to close his shop halfway through the process. So I started to sweat bullets – would I get the car back? It was in a million pieces.
He said, "Phil, if you trust me, I'll take it home and finish it there." I didn't know what to do – damned if you do and damned if you don't! I went and had a look at his place and it seemed secure enough, so I went with it.
| Read next: 1972 Valiant Charger E49 R/T review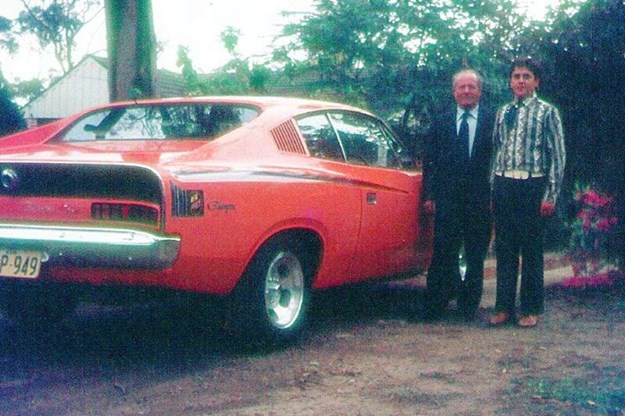 Chargers are definitely a family affair
It was every nut and bolt. The car was quite sound, with rust in an a-pillar and a rear quarter and inside the rear wheel arches, at the front. Some of the panels weren't the best, so we ended up replacing the driver door and the passenger front guard. They had too many creases in them. It was more economic to replace them.
Along the way I met a bloke called Glen Kiernan – we're really good mates and he's an expert on Chargers. He really helped me with finishing the car. What happened is it was meant to be a general restoration. Then Des, to his credit rang one day and said, "I noticed your guard bolts are different – if we're going to do it right, I want the right ones." That's when it started. That's when I ran into Glen and he was able to give me correct parts – so many that were hard to get. The last 10 per cent of parts were the killer. Predominantly things like a brake proportioning valve that had been removed. Bits of trim were difficult, though the interior was actually quite good and was really only touched up.
| 2019 Market Review: Chrysler Charger/Centura/Drifter van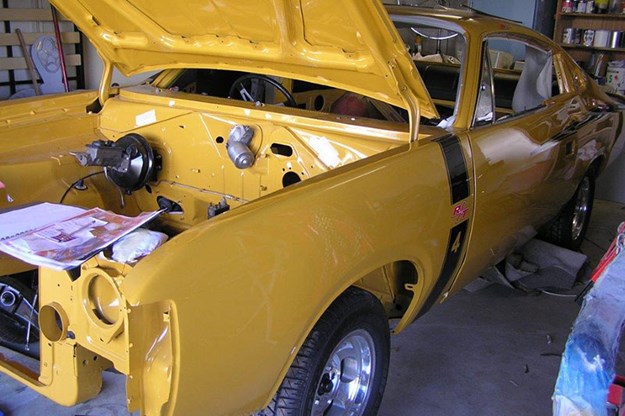 Most of the suspension got redone – it had some aftermarket parts. Everything got put back to original. For example, we had a late model fuel pump, so we pulled that off and put the right one on. It was all braided lines in the engine bay – all that was replaced. Wrong filters on the carbies, there was a multitude of different things. I think we had six pages of parts that we needed.
One of the biggest hurdles was the rims. The lug nuts go inside the rim to a baseplate. Because they're alloy they squash and get stuck. People would replace those nuts with steel ones and washers, but they then indented the rim. I looked into it and found a mob here in Brisbane who put new inserts in. It's ridiculous when you think about it, all these little things.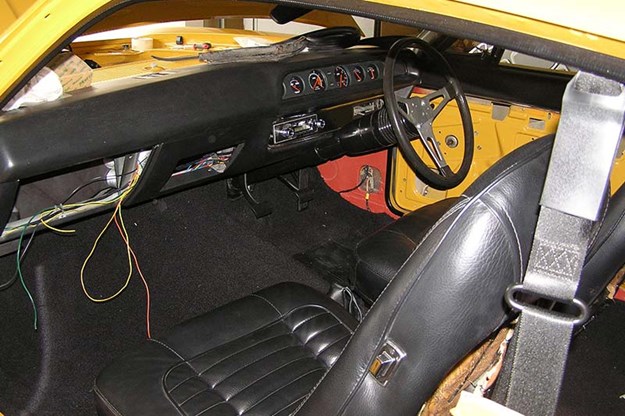 All the interior chrome has been redone – they used chrome in some spots and stainless in others – it was all polished and rechromed.
I was told the gearbox had been recently rebuilt. We took the top off and checked – it was the first four speed Chrsyler made in Australia – it was spotless. The diff hasn't been touched as it had been replaced a little before.
The engine had been given a freshen-up. That's when I learned my first big lesson – it needed more than that, so the money I spent the first time was basically down the toilet. Two months after it was on the road, it broke a rocker. I took it to someone credible and he said it was sick. We stripped and totally rebuilt it. We went for original parts all the way through.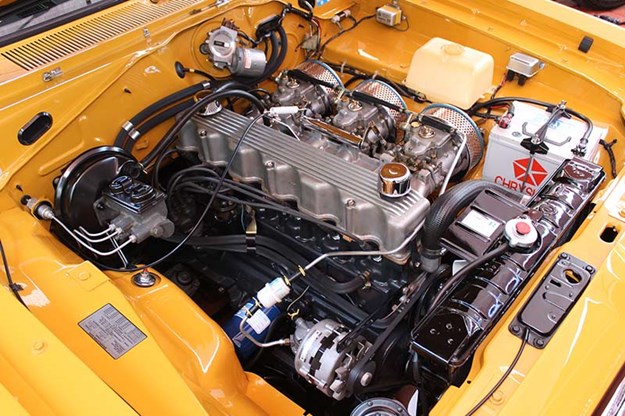 The triple Webers really look the business
The biggest thing was pistons, through Glen I was able to track down a company in the USA that made reproduction 6-pack pistons. They are identical repros of the originals but made in a very light alloy.
Meanwhile we had the original crank shot peened and balanced, added H-beam conrods and kept the twin-plate clutch but with some mods.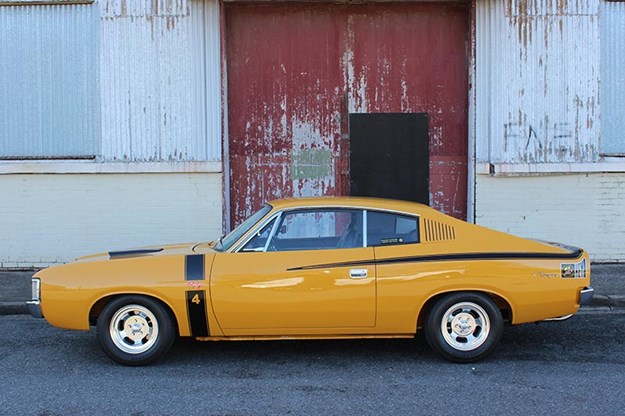 The carbies were fine but needed to be rebalanced and cleaned. However the extractors were a bit of a saga. The flanges are quite rare and people cut them off and make new pipes. I had them ceramic coated in white, but they were still a bit rough. In the end I bought a set of reproductions with an aluminium coating. During the rebuild process I made the mechanics wear white gloves during assembly – get any grease on those headers and it stains on fire up. That was the most stressful part.
It was seven months of work – everything machined from the bottom up. Then, during the run-in process it stripped an oil pump drive on the second start up! I was not happy. In the end specially-treated components including a new cam oil-pump drive and gear, all from guys in the racing game, fixed the problem.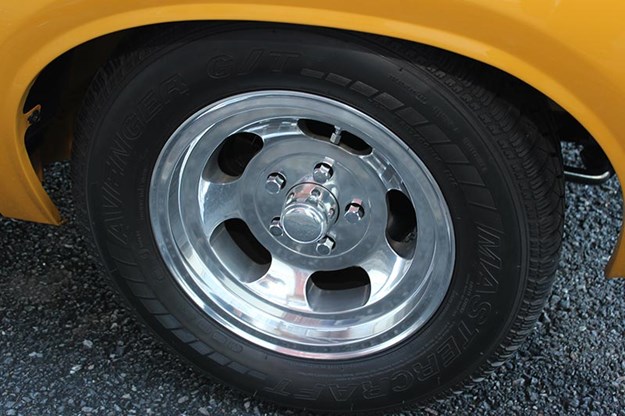 Of course suspension, brakes, everything including discs and drums and bearings was gone over. I don't believe there's a single bolt on this car that hasn't been touched. 
There have been a few little detours from dead stock. For example I've gone for gloss not satin stripes – I wanted them gloss for maintenance. We also updated some of the engine electrics, such as a solid state ignition, but we've hidden the MSD unit under the dash so the engine bay looks stock.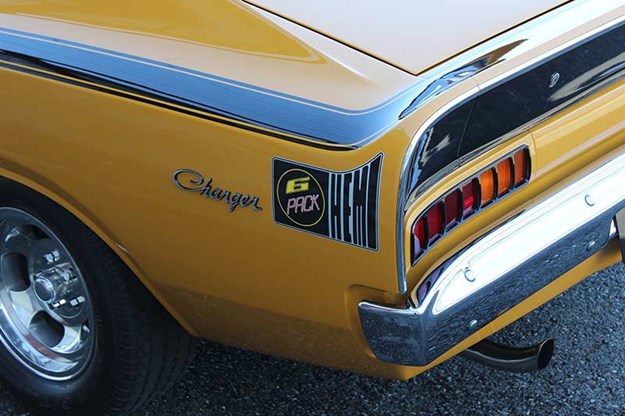 Of all things, the roof lining has a sketchy past. The car was always Hot Mustard in colour and then for some reason it was painted Vitamin C. It seems at some point it was stolen and rolled. When I got it, the thing had low pile carpet on the ceiling. It was the scungiest, dirtiest thing you've ever seen, you hopped in the car and you felt dirty. The visors were coated in the same ridiculous carpet!
It drives like a seventies car. It has the advantage of modern shocks and tyres – it's still a seventies car. I've got Koni adjustables in it, and still has the R/T torsion bars.

During the restoration, we found out a lot of its history. It had been hit at least three times. The biggest was the rear end, and that explained why I had one taillight casing that was different to another – it's those little things that catch you out! 
I've learned so much in the process and met some really good people, but there are those who take advantage. It's great to get back the car that got stolen all those years ago…
THE RESTO:
Not too bad...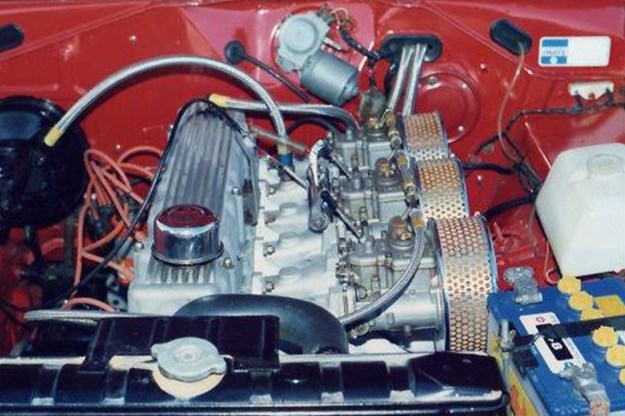 The engine bay looked okay and probably might have battled on.
Rocker woes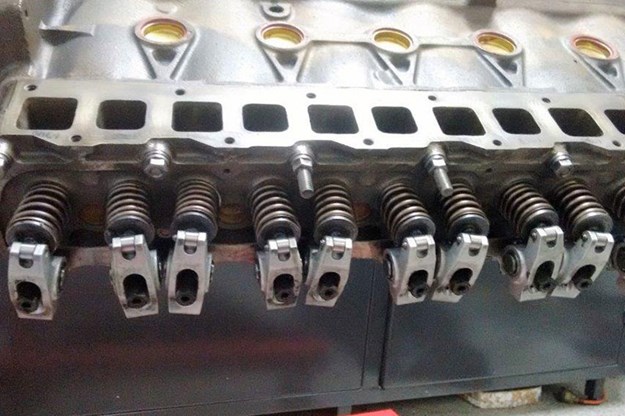 A broken rocker led to a complete strip and rebuild.
Been there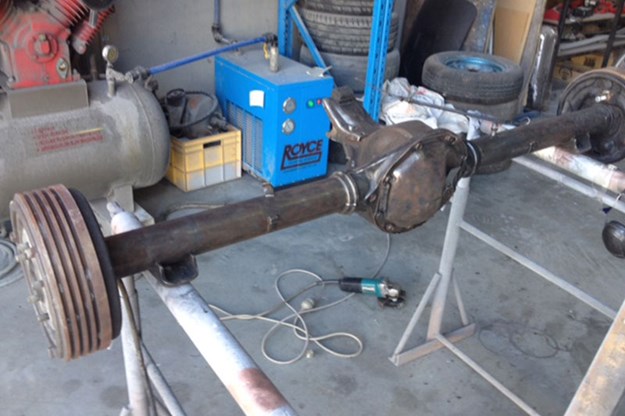 The diff had been recently replaced, but the brakes were redone.
Tin worm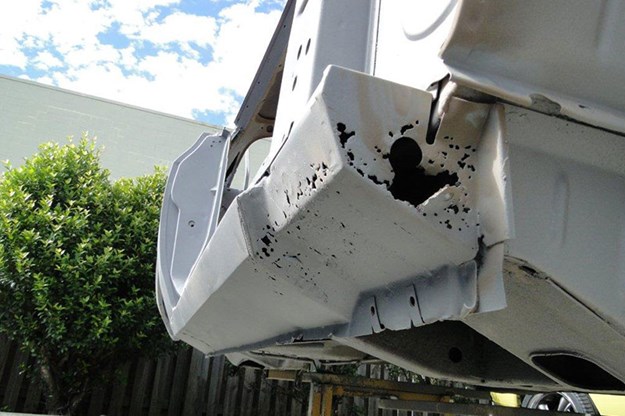 It looks shocking, but this isn't too bad. About what you expect.
More hits than...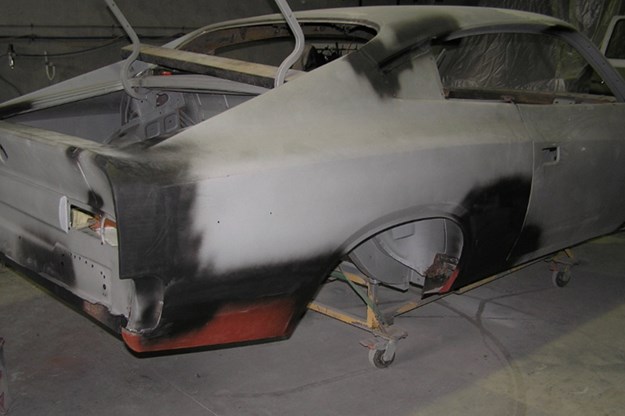 Like a lot of old cars, this one had 'history' and needed work.
Big job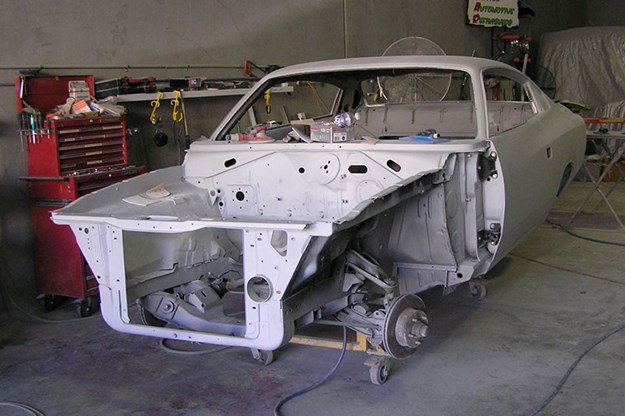 The original plan was a tidy-up. Then this happened.
In the booth
A bit of work needed to get those panels lining up.
Like new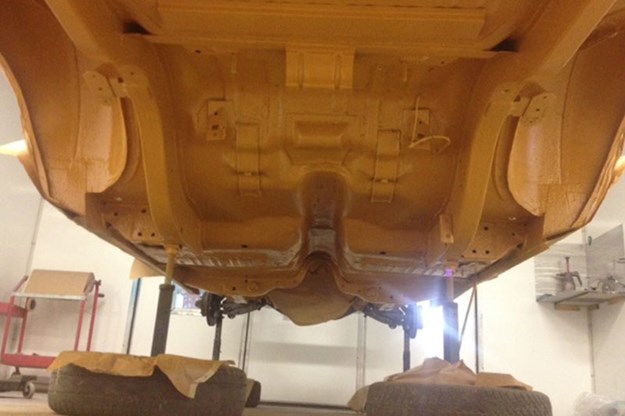 Yep, since they went to all that trouble, they gave it the works.
Details, details...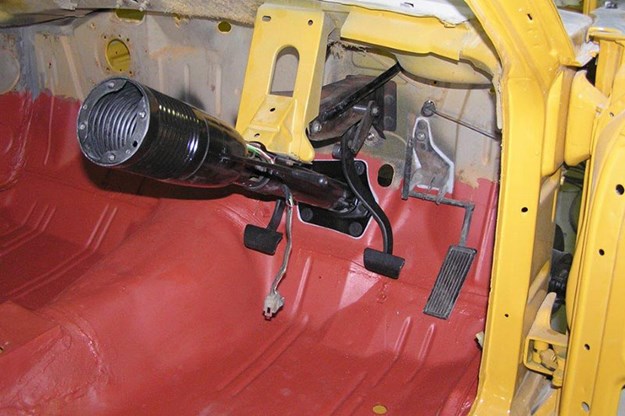 As Phil says, it seems every nut or bolt saw work.
1972 VALIANT E49 CHARGER
Engine 4340cc inline six with triple Webers
Power & torque
225kW @ 5600rpm
441Nm @4100rpm
TRANSMISSION
Four-speed manual suspension
Front: Ind. torsion bars with anti-roll bar
Rear: Live-axle, leaf springs
Brakes Discs/drums (f/r)
Weight: 1365kg
Performance:
0-100km/h 6.1sec
0-400m 14.4sec
Classic Australian Family Car Value Guide home page
Muscle Car Value Guide home page
Japanese Classic Car Value Guide home page
Sell your car for free right here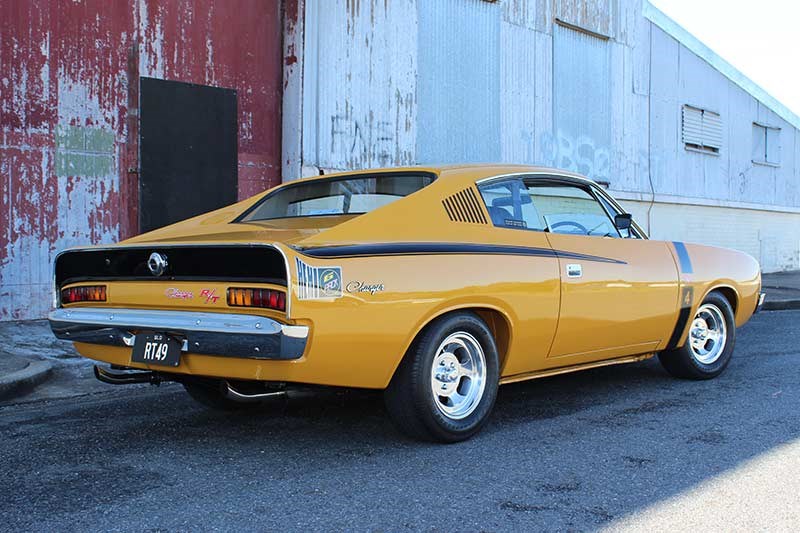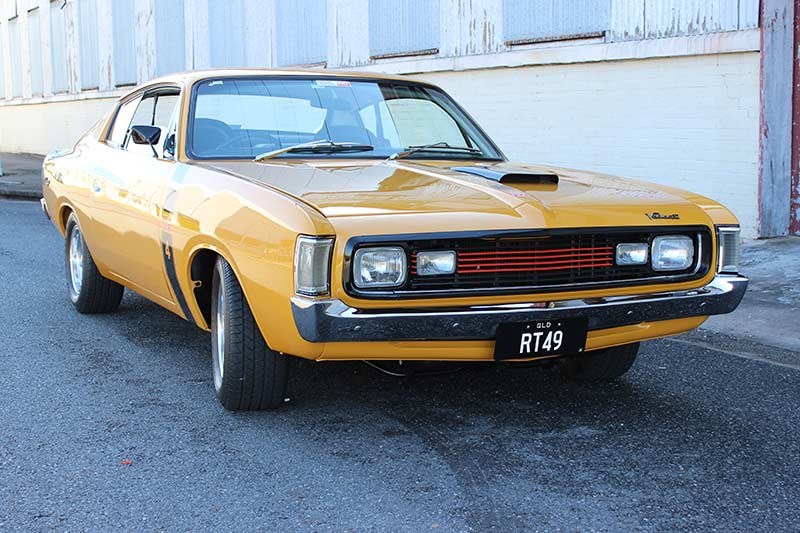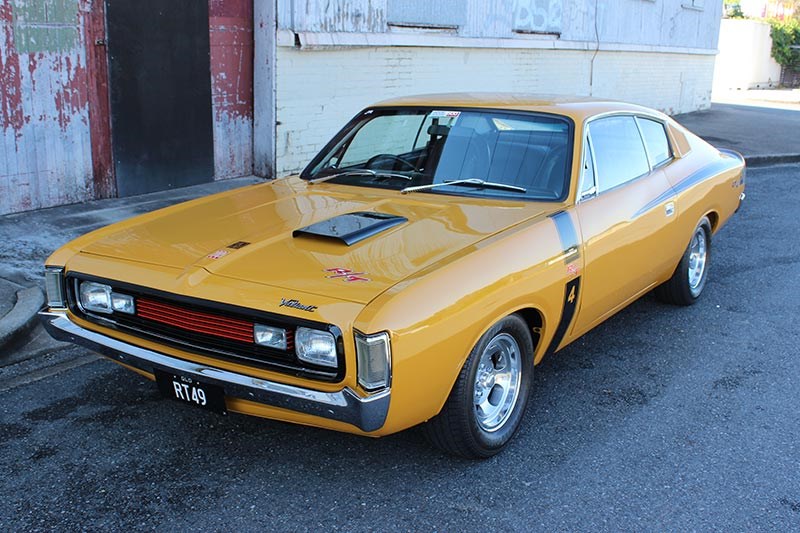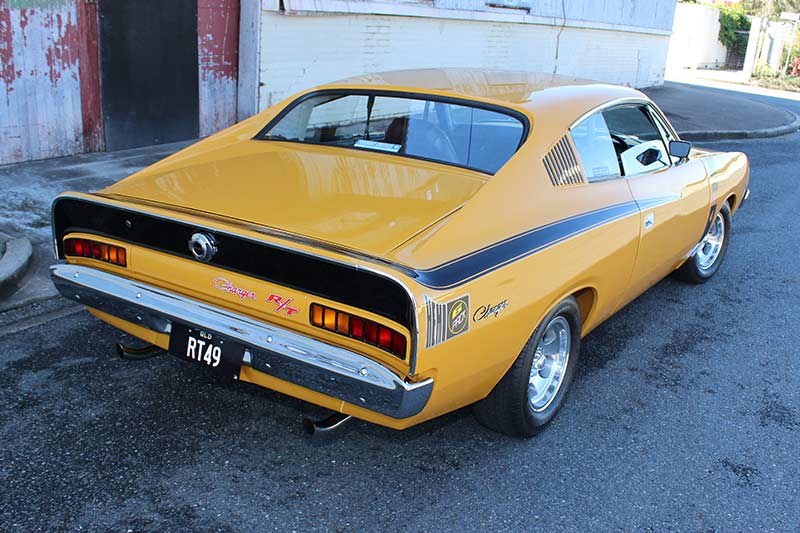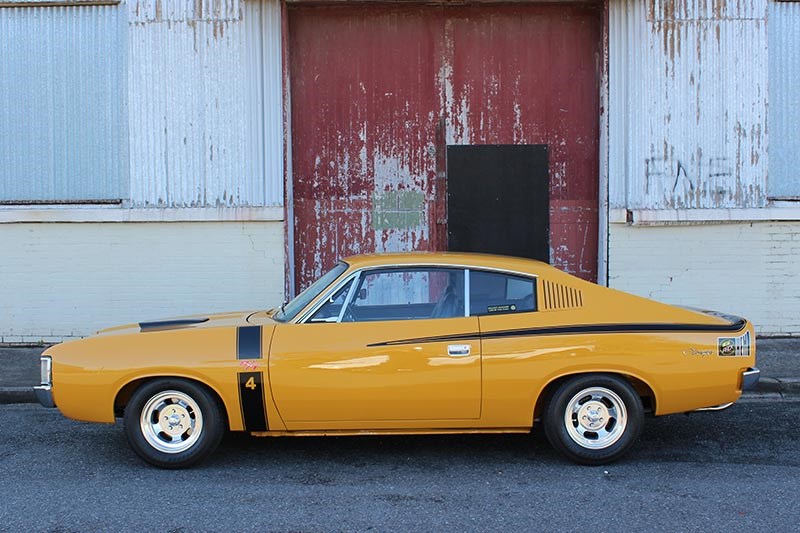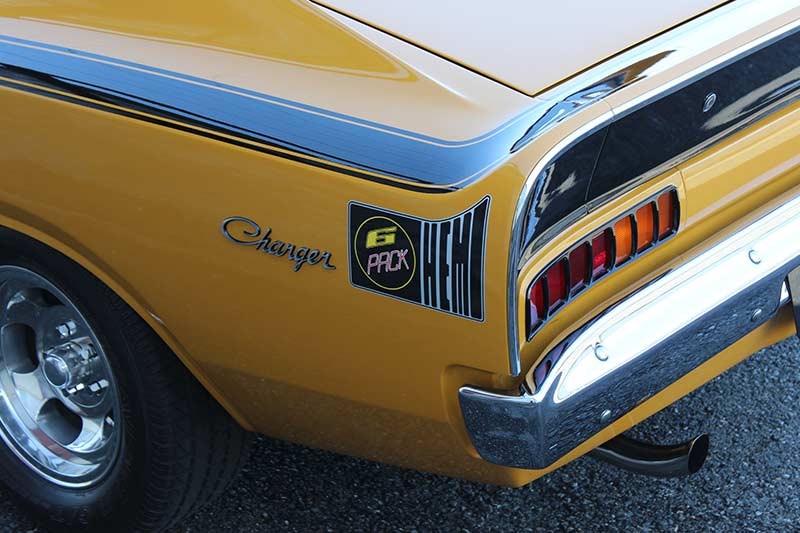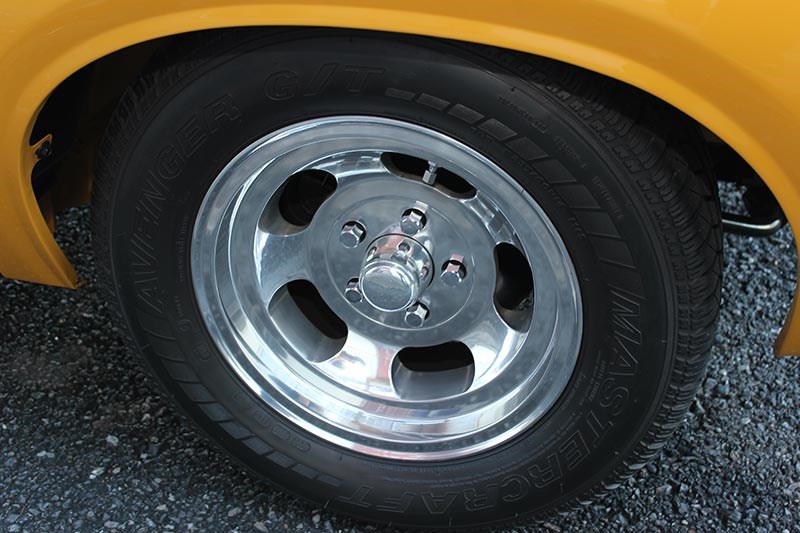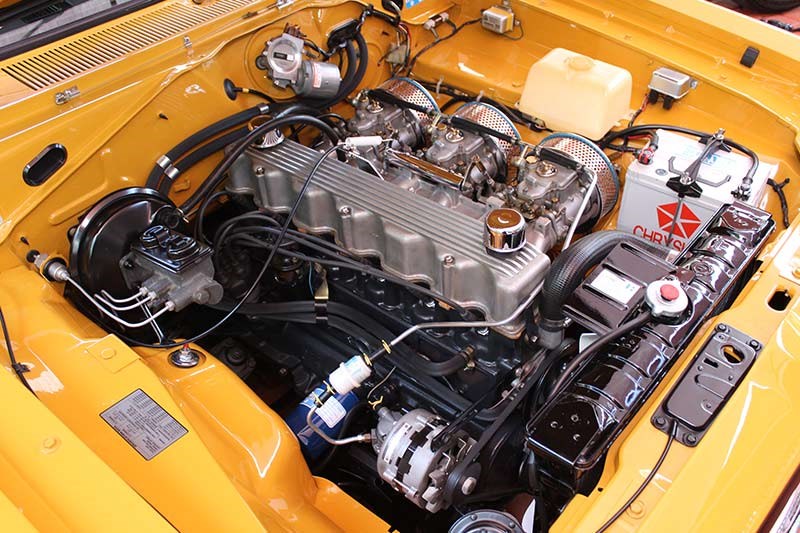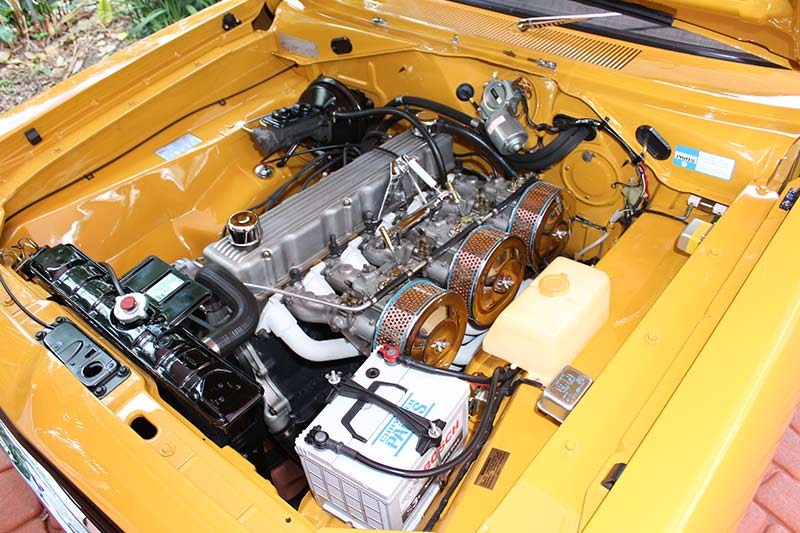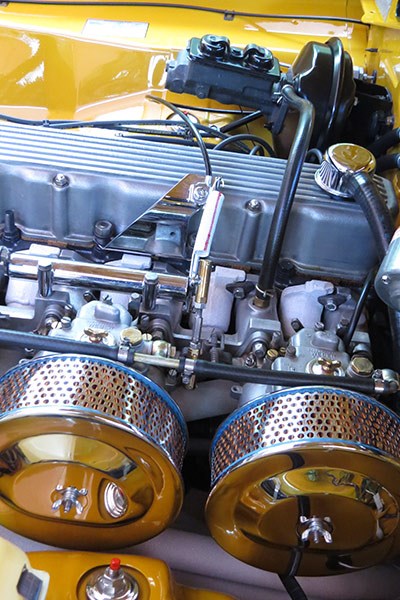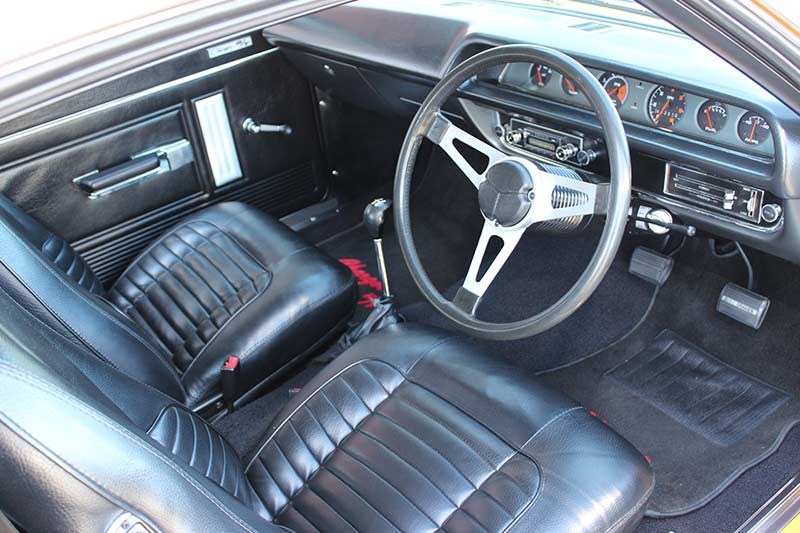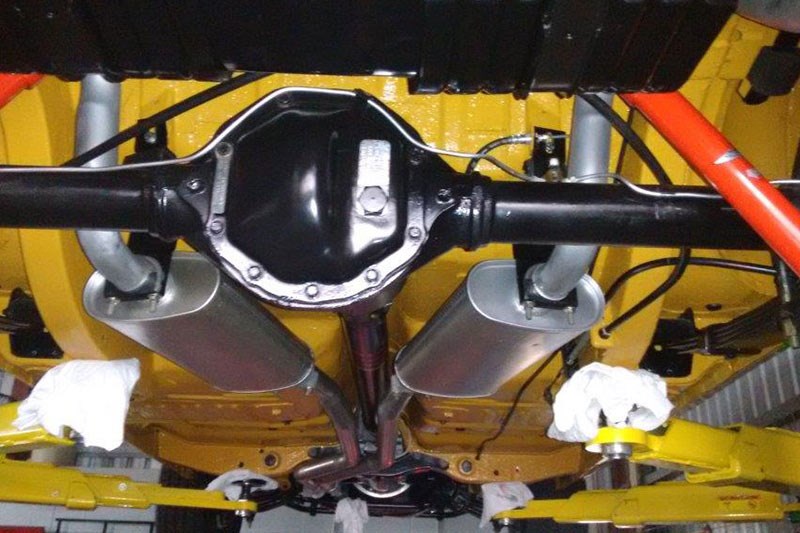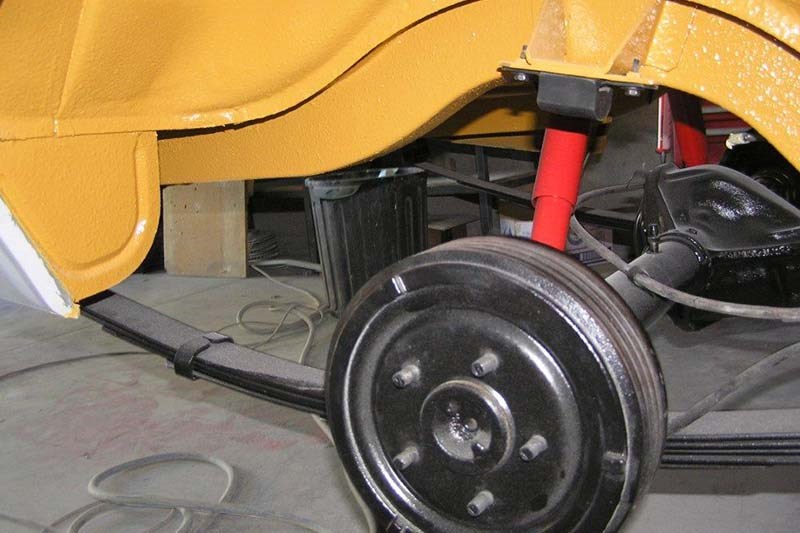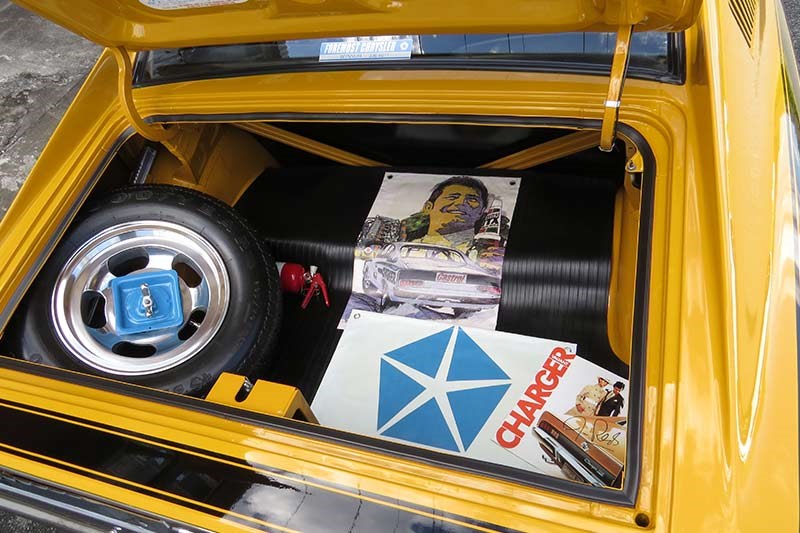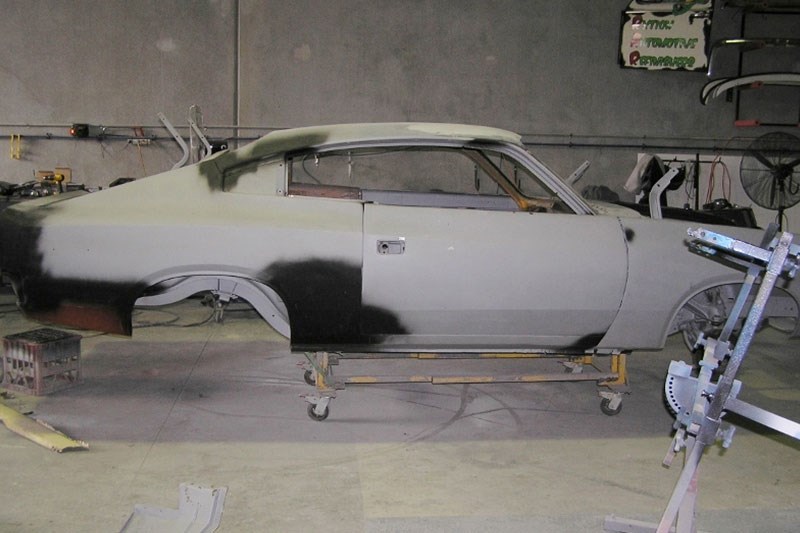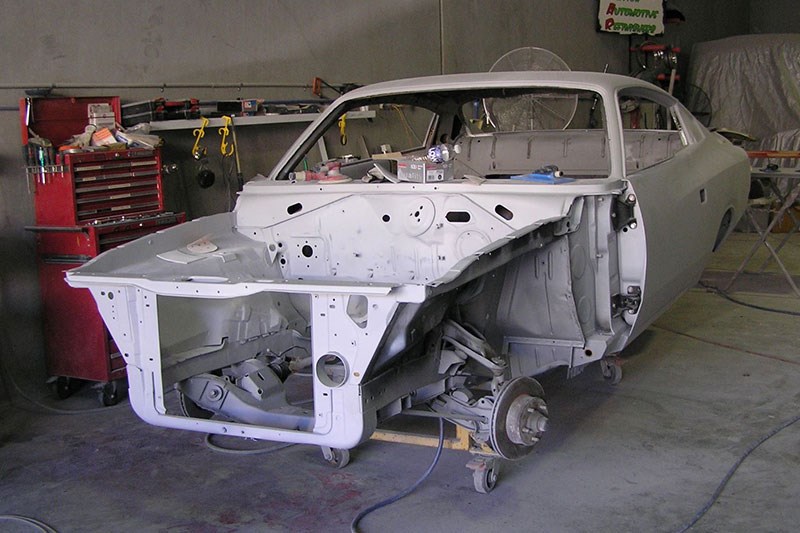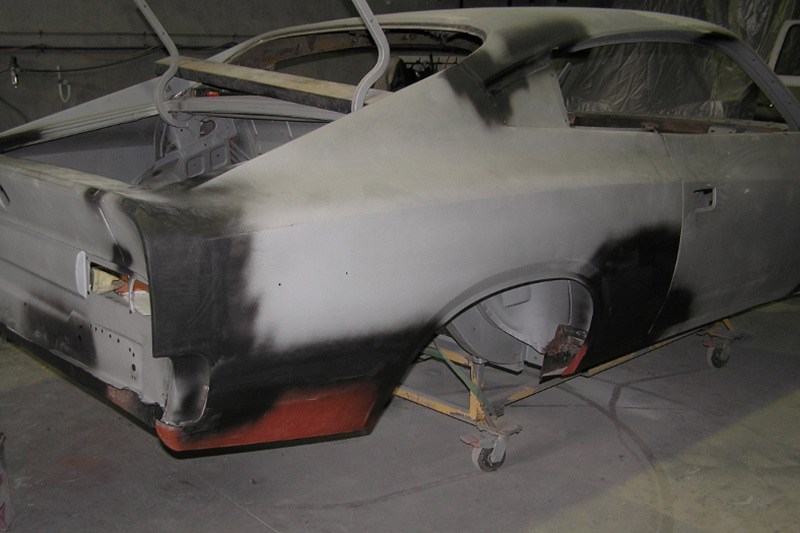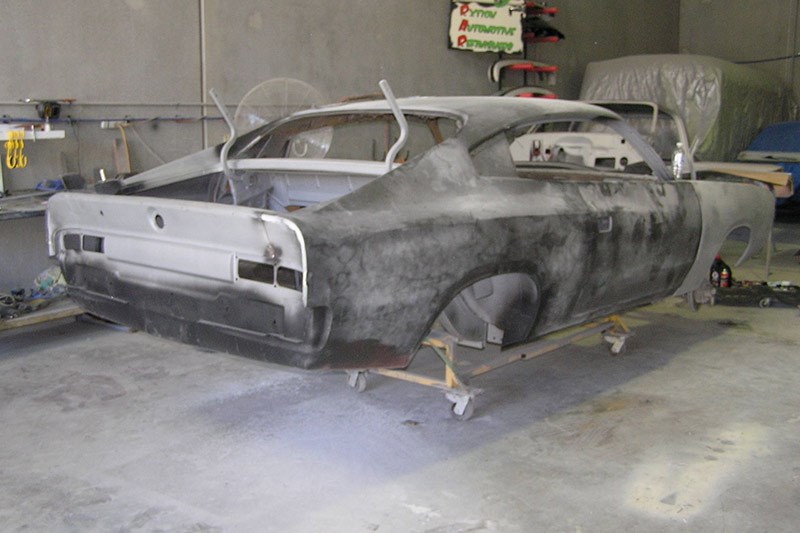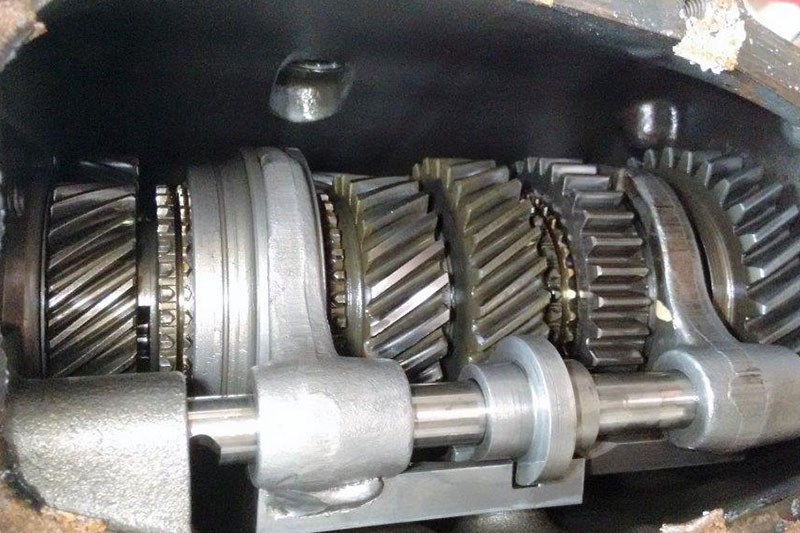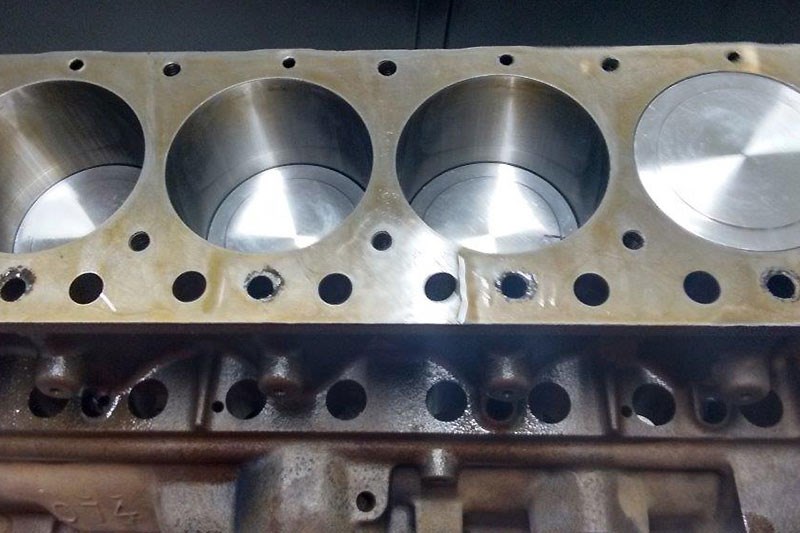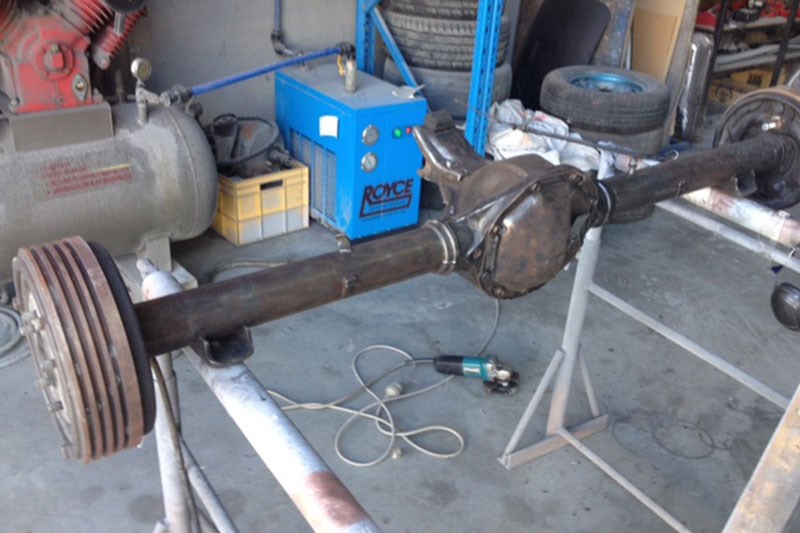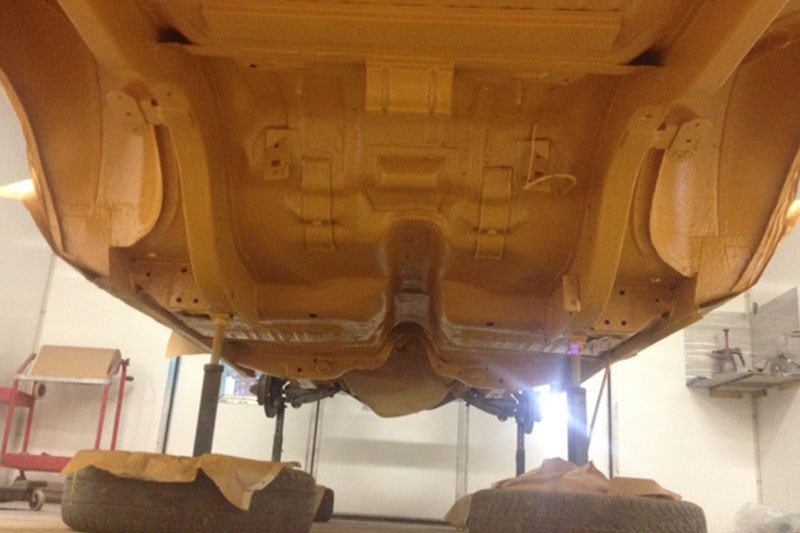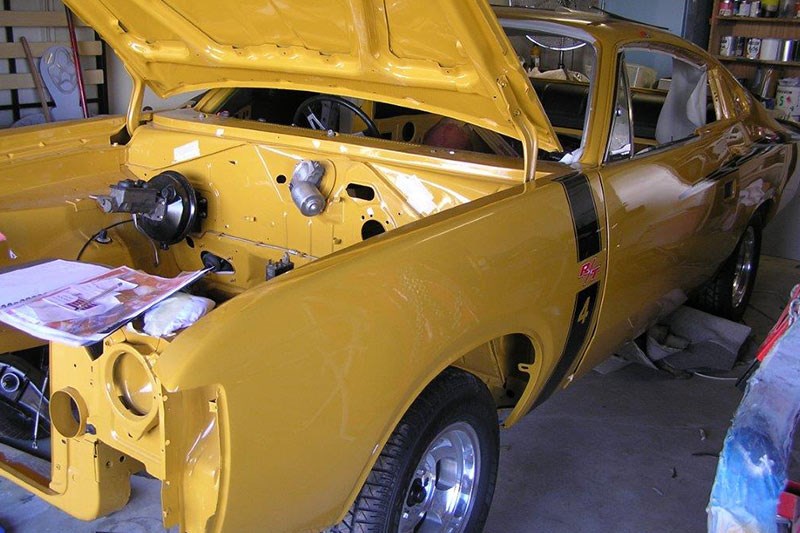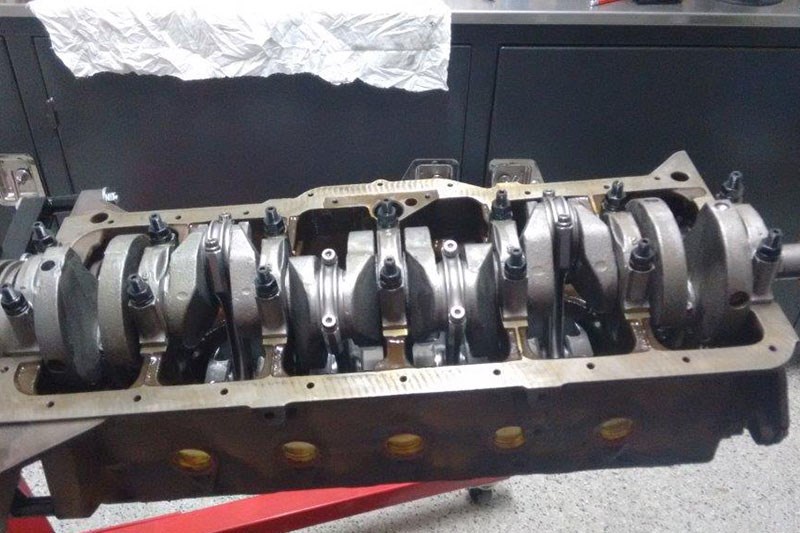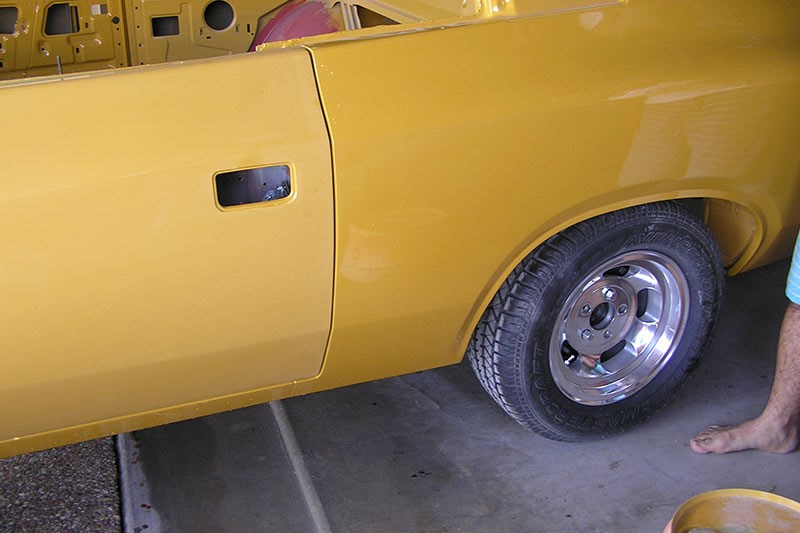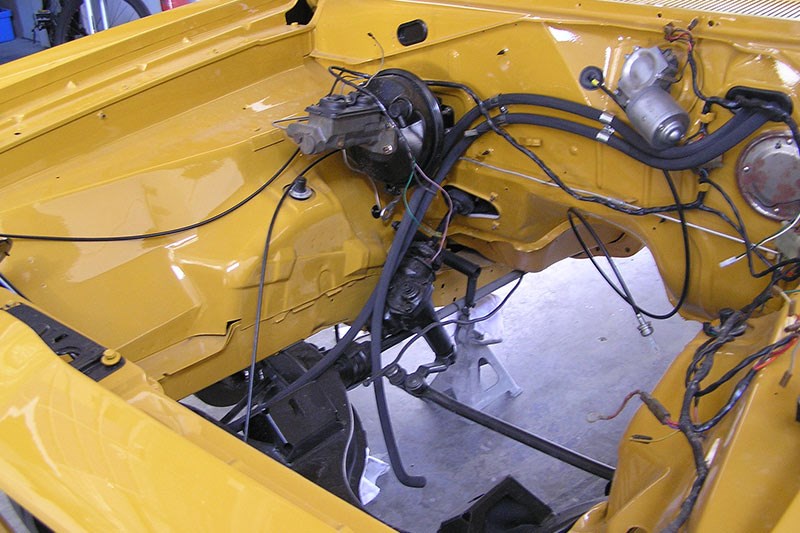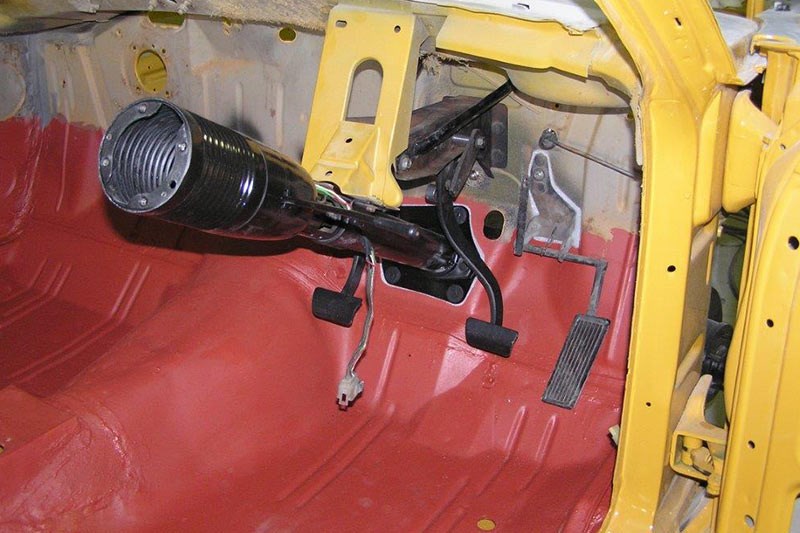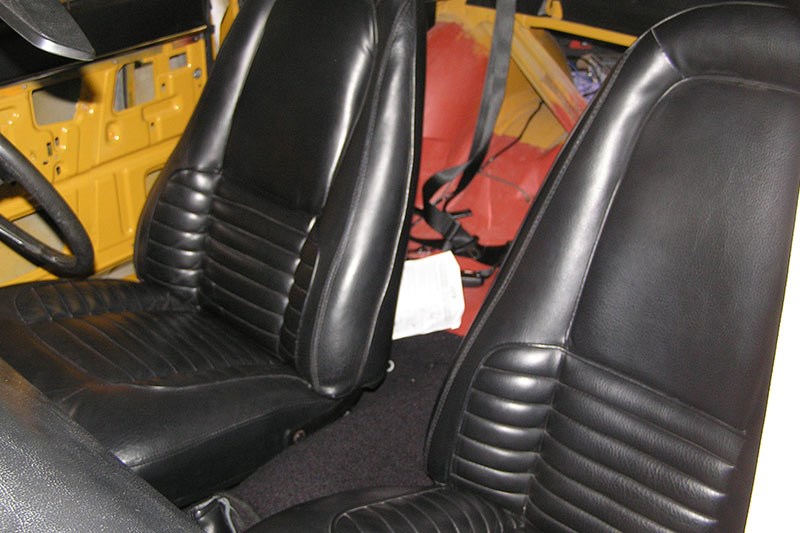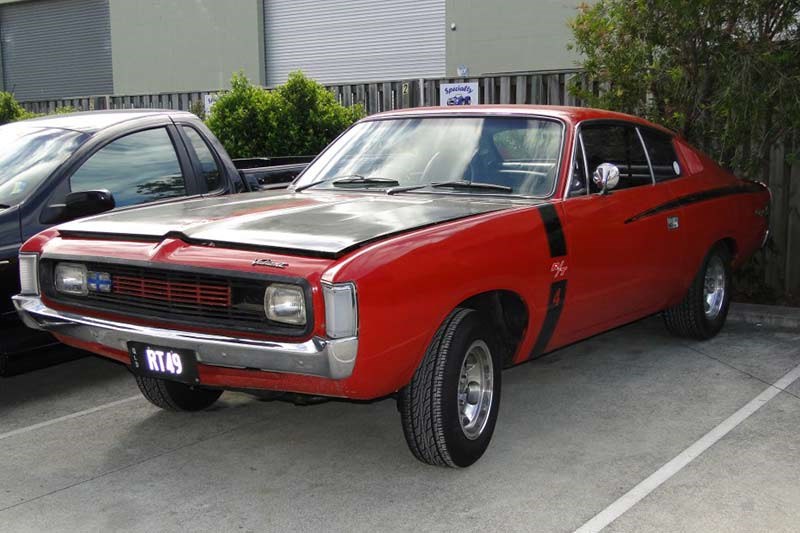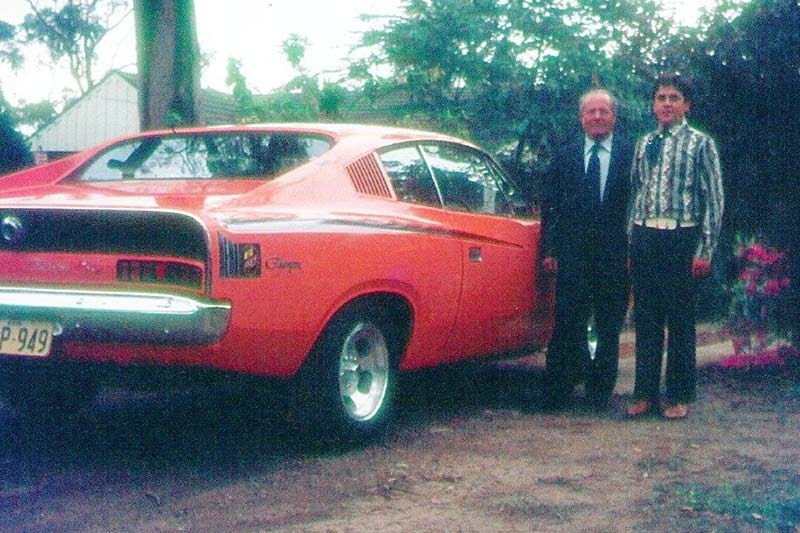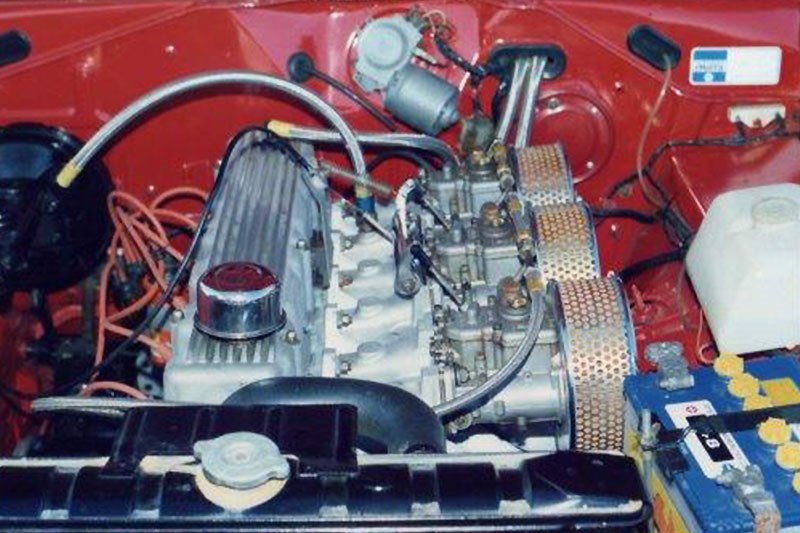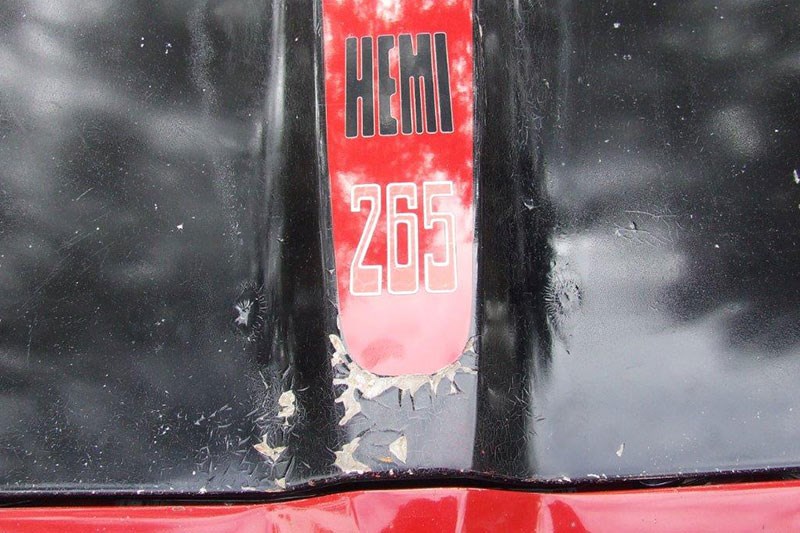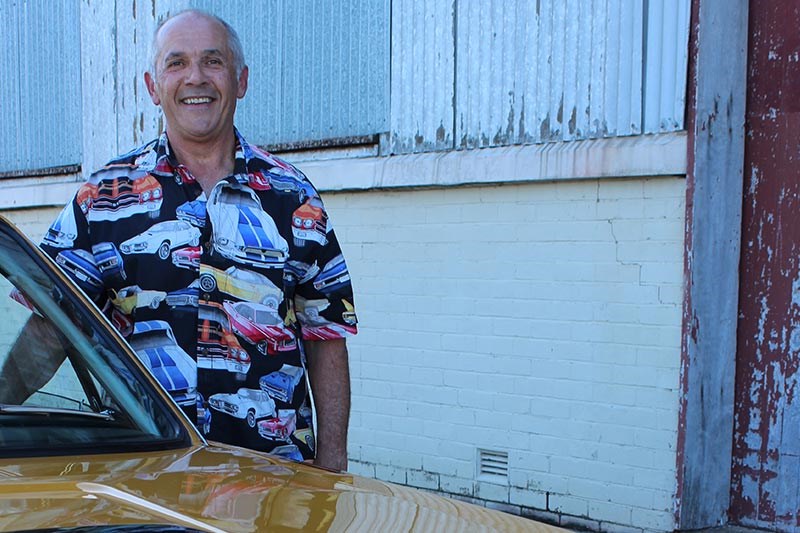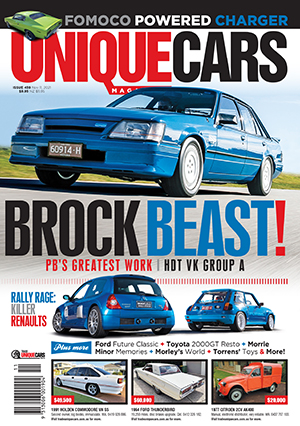 Subscribe to Unique Cars magazine for 12 months and save!
Australia's classic and muscle car bible. With stunning features, advice, market intelligence and hundreds of cars for sale.
Subscribe