1983 Holden VH Commodore SL/X Wagon - Reader Resto
---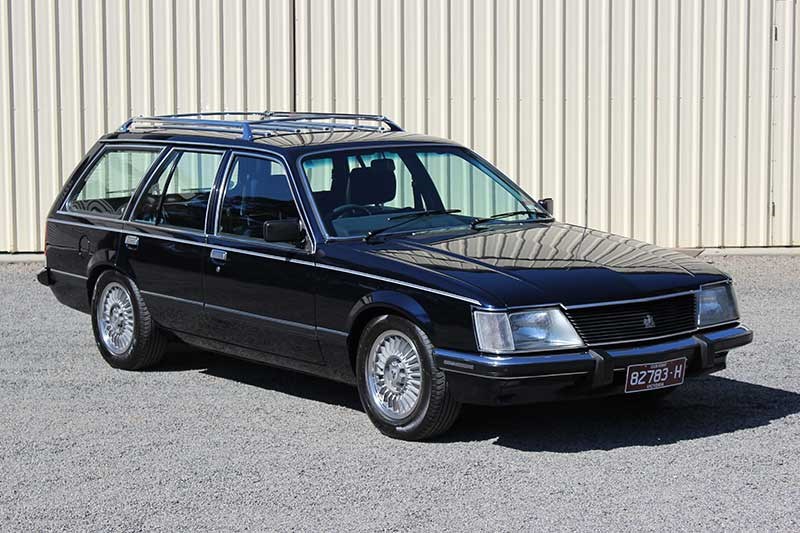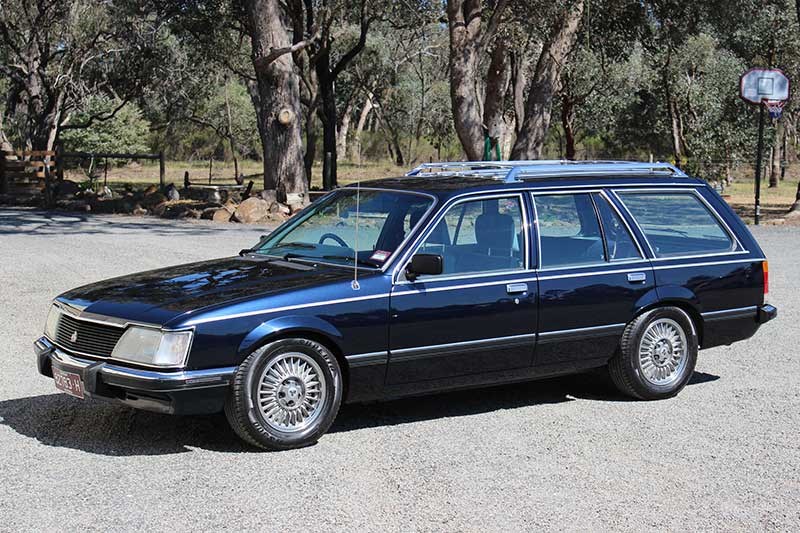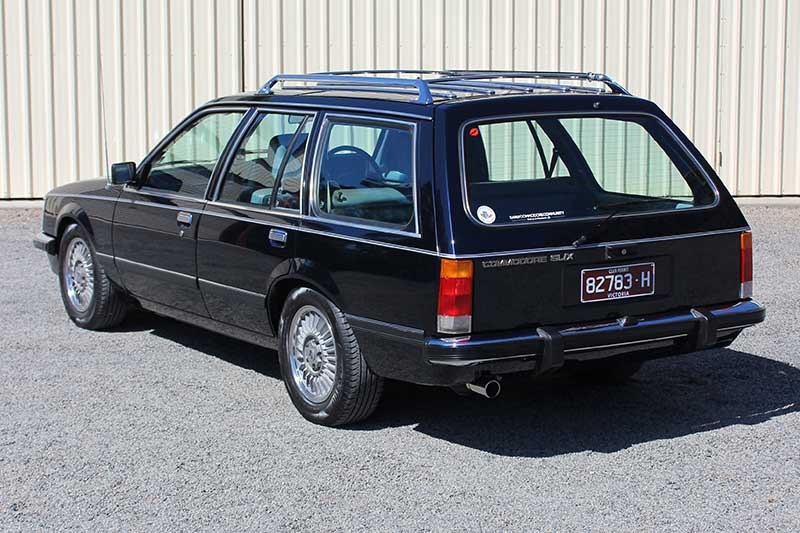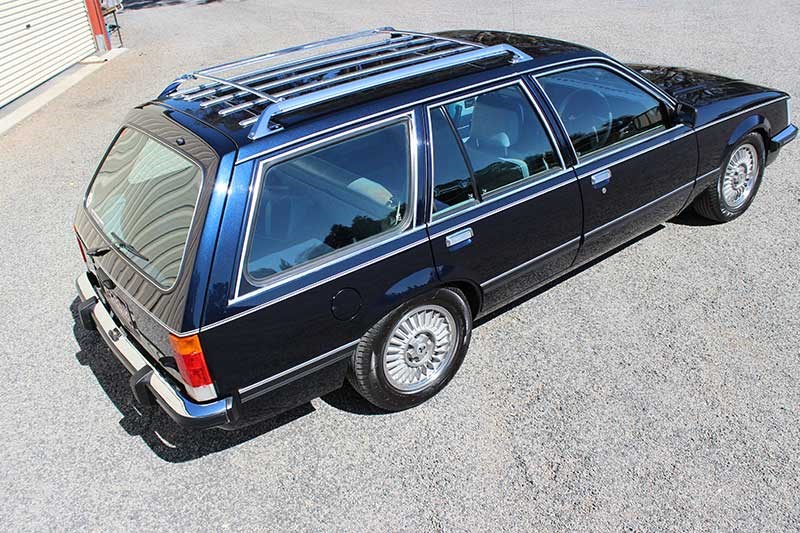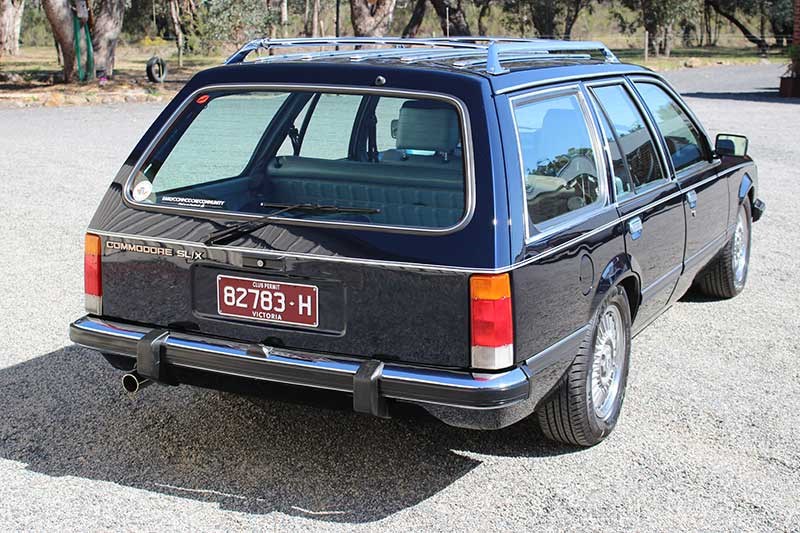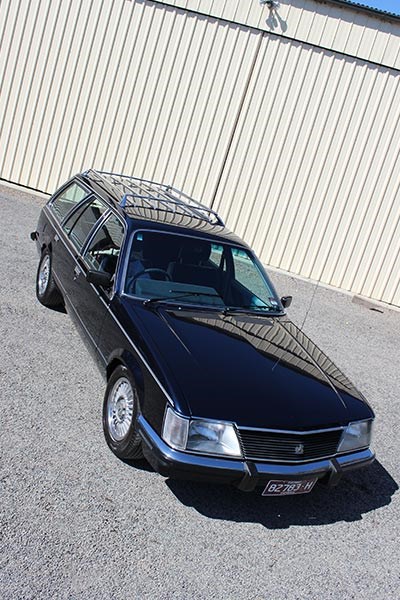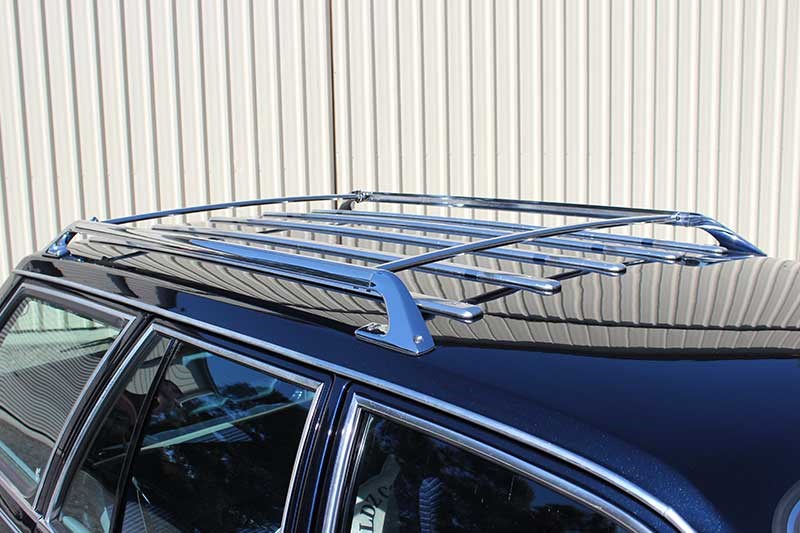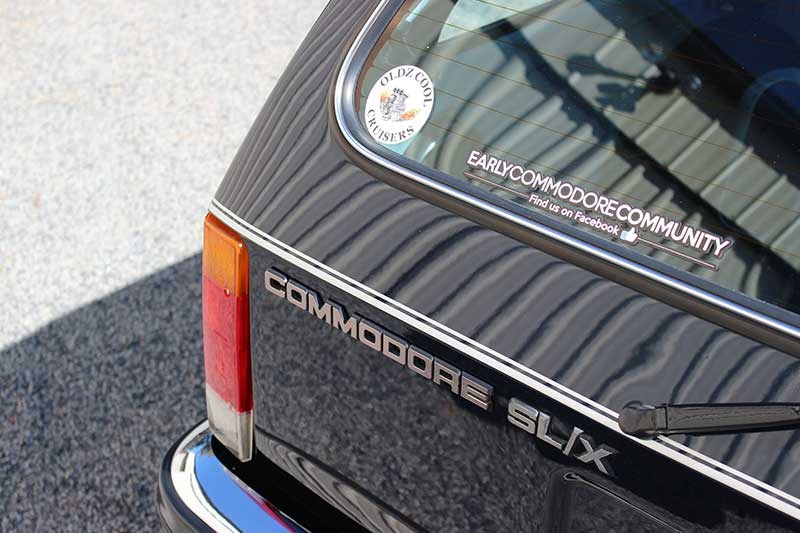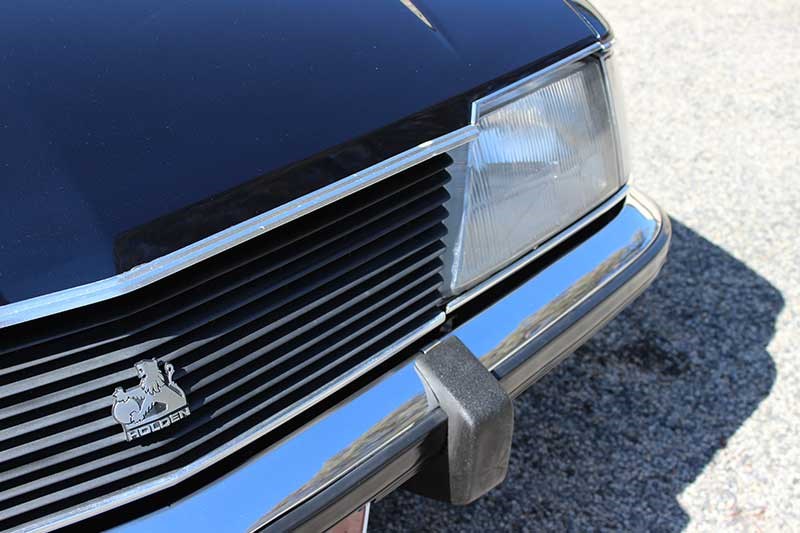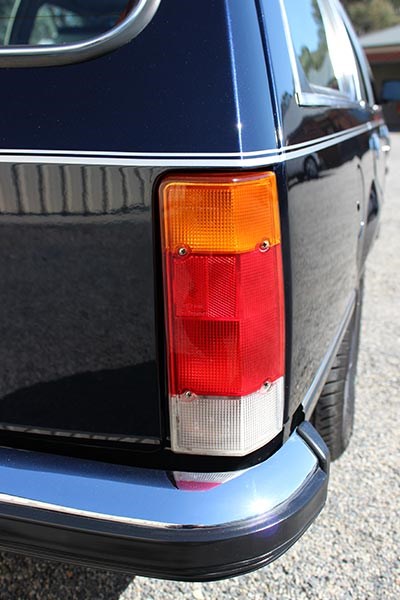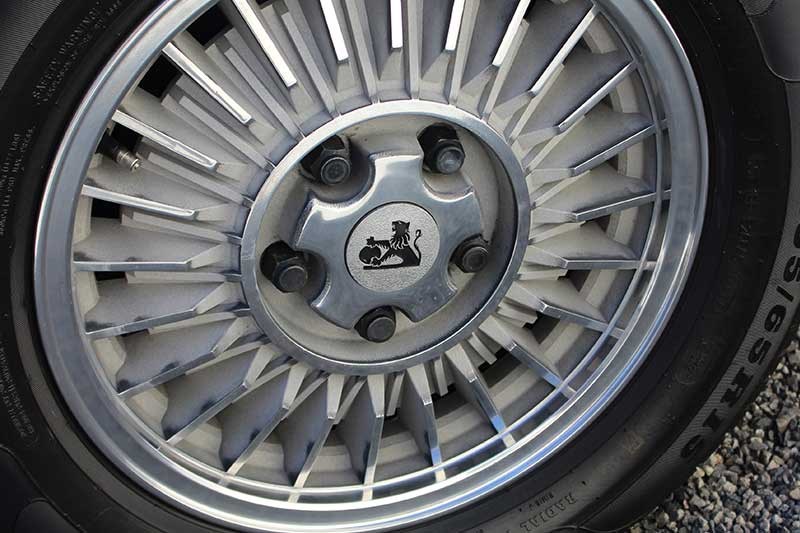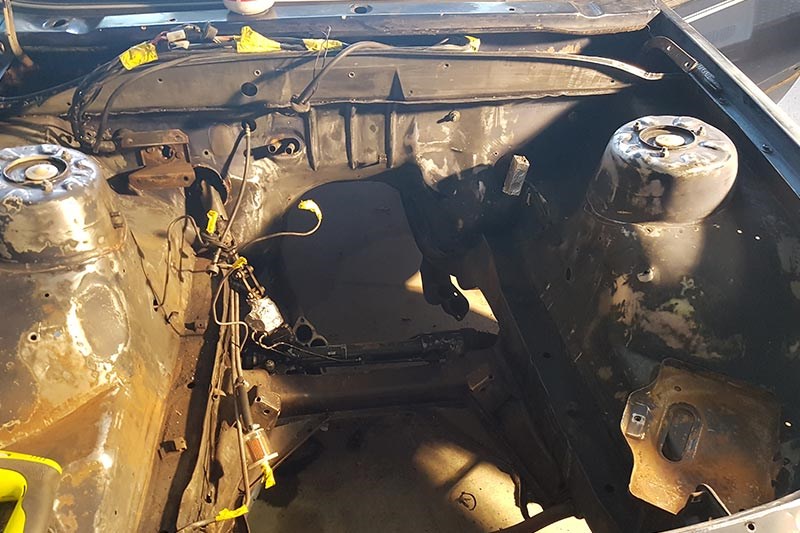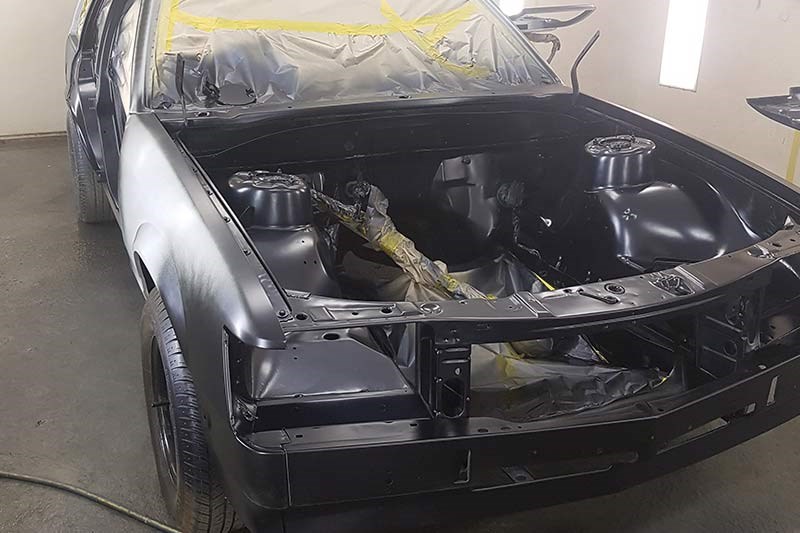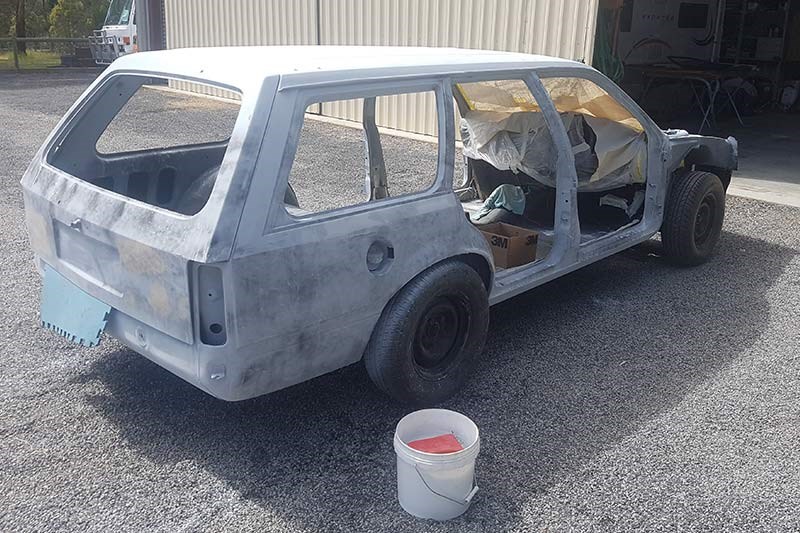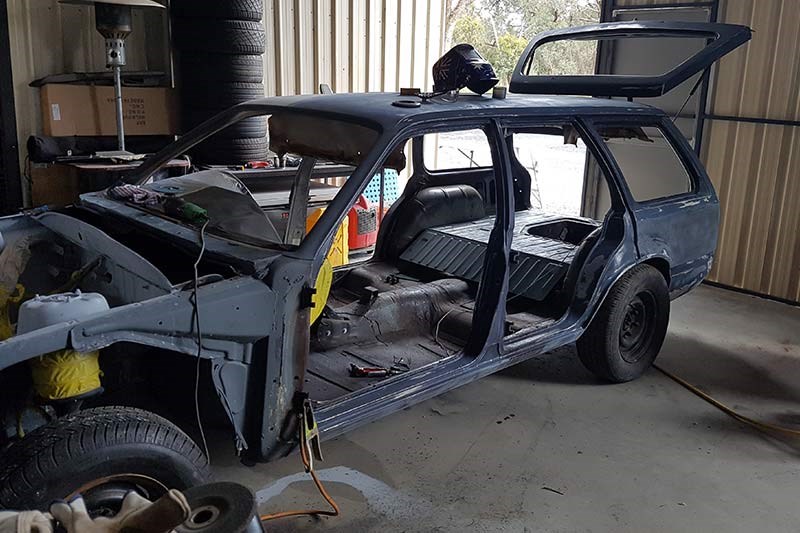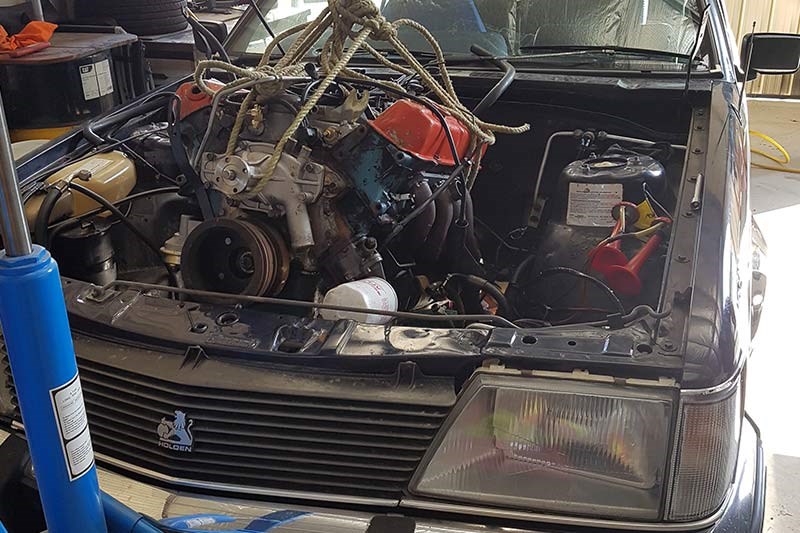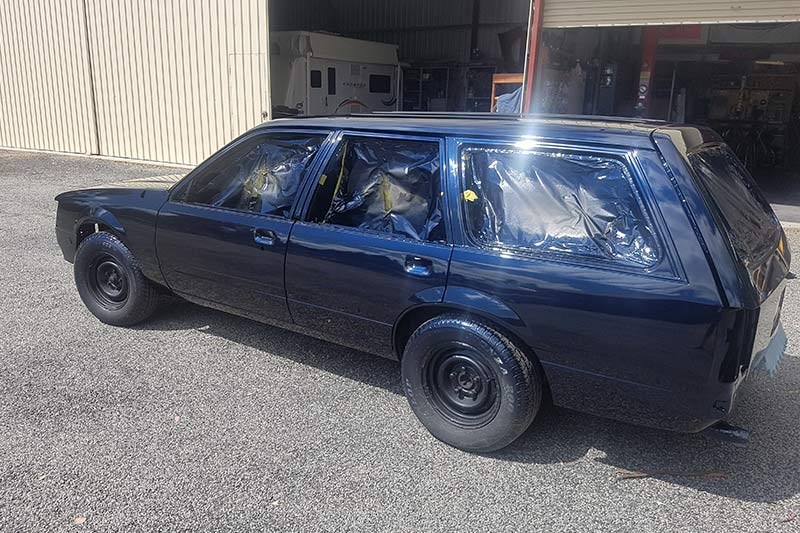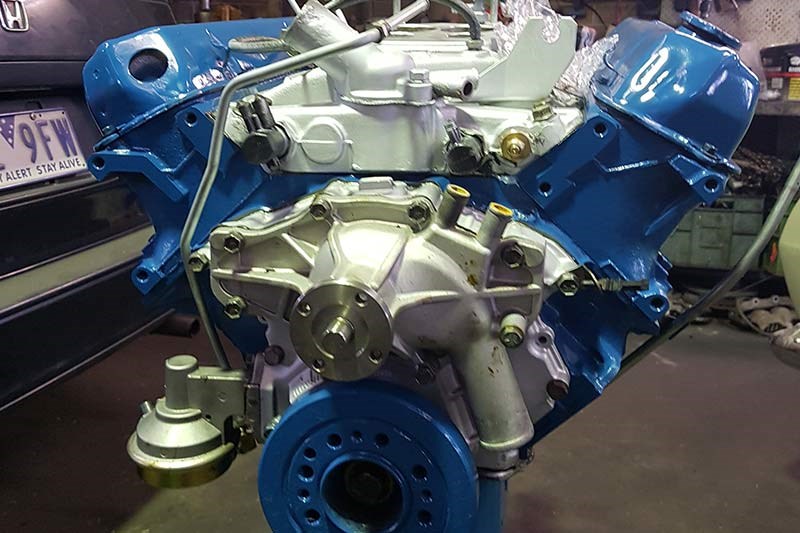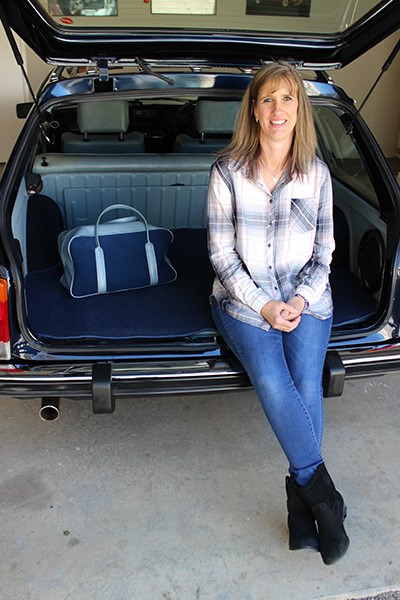 What happens when the car you were chasing turns out to be a wagon rather than a sedan? You buy it and restore it to its former glory, of course
Holden VH Commodore SL/X wagon
This may sound a little familiar to some of you. Owner/builder of this stunning VH wagon, Kylee Crawford, cheerfully admits "I was trying to relive my youth" when she decided to track down an early V8 Commodore. The whole idea, however, didn't quite go to plan.
For a start, she had been on the lookout for a sedan when the ad for this car – a 1983 VH SL/X popped up on the horizon. What the photo didn't reveal was it was a wagon, so that came as a bit of a surprise when she rushed out to see the car. She figured what the heck, she liked wagons. As it turns out, that may have been an inspired choice as they're comparatively rare and now back in favour with enthusiasts.
Have your say and vote for this car in the 2019 Reader Resto of the Year!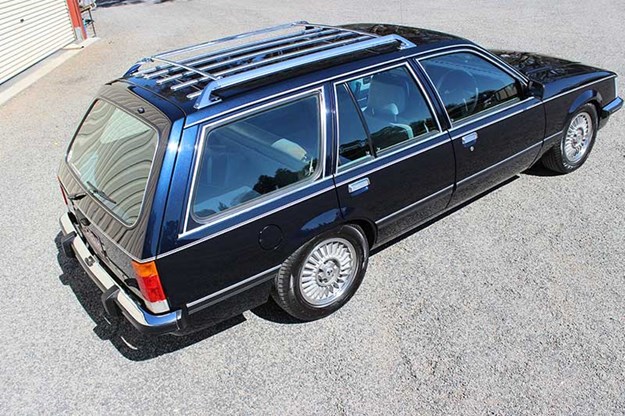 Kylee's wagon looks stunning in Crystal Blue Mica
However she ended up getting a lot more than she originally expected. "I checked the tags to see if it was originally a V8 and then he (the seller) tells me it's not the original engine. He said if you take that car you take all this other stuff with it, which was a whole other wagon, with another motor sitting in the back." That turned out to be the original powerplant, which had been 'cooked', but not irreversibly.
| Read next: Holden VB-VH SL/E Commodore buyer's guide
It took three trips late at night with a trailer to haul it all back home. "Thank god for my partner for his help," she says. "We just tried to get it going but the wiring was a mess and I decided, nup, that's it, we're pulling it apart."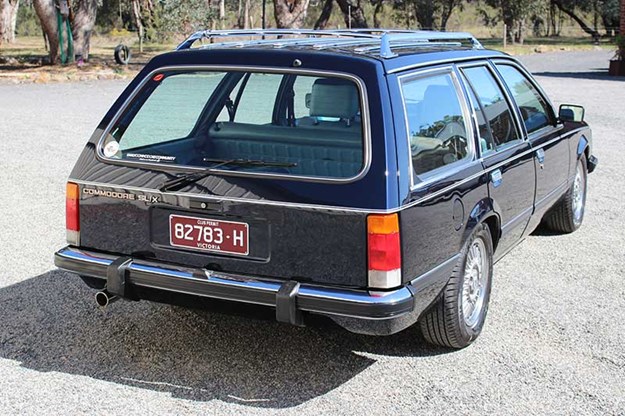 She reckons it was critical to be well-organised at this stage, so everything was bagged and tagged as she pulled the car to pieces. "I reckon I have shares in ziplock bags," she jokes. "I write on everything – where it comes from. Windscreen nozzles, door trim badges, everything gets its own little bag."
| Watch next: Holden VH Commodore SL/E review
Then the really hard graft began. "I stripped it and hit it with the sander. That was probably the longest part – 12 months, easy, working on the body. It's the hardest job. I had no fingerprints for a long time, working 400, 600, 800 wet, six coats of primer and high-build.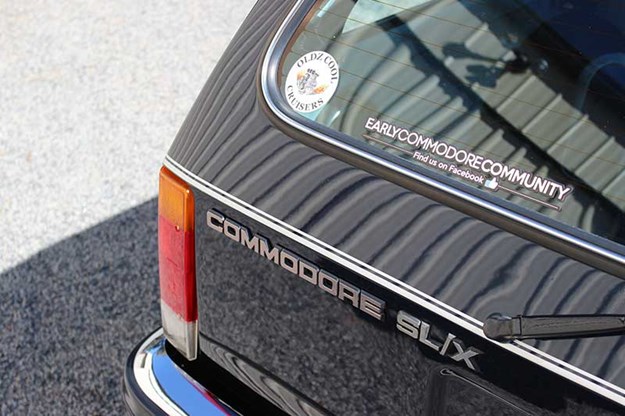 "There was very little bog. I didn't want any. I hunted down another bonnet because that one had rust in the front channel – that was a mission in itself. I replaced one of the rear doors – everything else is off the original shell.
"Very little came off the spare car. If I wanted something replaced, I would buy new where I could.
"After the rolling shell was done, I had it painted by a friend in a shed. I let it sit around for a few weeks to make sure the paint was hardened. He came and gave it a quick cut and polish.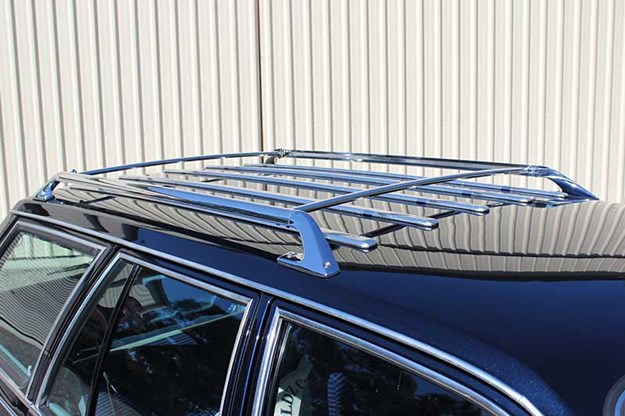 Chrome roof rack finishes it off nicely
"The original colour was indigo blue, which doesn't get made in two-pack any more. So I went looking for something that was close that had a bit of sparkle about it. I saw Mazda come out with this beautiful colour called Deep Crystal Blue Mica – as you can see it really pops in the sun. "Then we started putting it together."
As for the original 253 V8, she hauled that out of the back of the spare wagon body and sent it off to a local mechanic. "I had the original rebuilt and put it back in. It had only been cooked and was still on the first bore, so it was beautiful," she says. When Kylee says she 'put it back in', she admits she attempted to reinstall the engine on her own, and was annoyed she had to wait for her partner to get home to provide an extra pair of hands.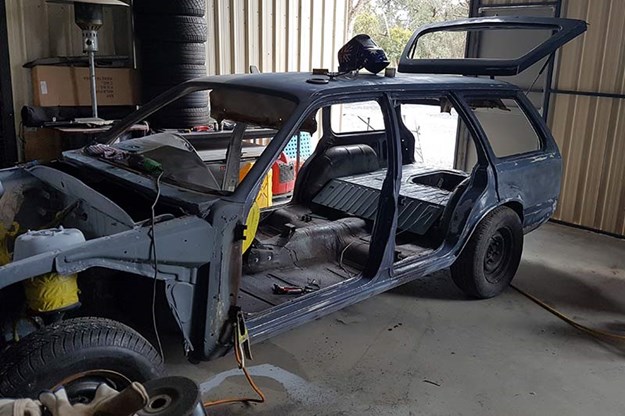 Almost ready for the paint shop
The engine and Trimatic transmission have been left close to stock. "It has a little bit of a cam in it to make it nicer," explains Kylee. "The auto was taken to another mate who put a little bit of a stall in it, so it does get up and boogie when it wants to. It doesn't go quite as hard as I want it to," she laughs, "but it goes alright."
While she's tackled many of the jobs, Kylee plans to do a welding course so she can add that to the skills list. One of the bigger tasks she undertook was the electrics. "I did do a lot of the wiring, and took it to an electrician friend of mine to check it. There were one or two things. I didn't do anything that would set fire to it."
It's funny how the little things can catch you out. In Kylee's case it was an innocent-looking windscreen wiper, which she was stripping back with a bench-mounted electric wire wheel. "I did nearly kill myself doing the wipers. It was with the wire wheel – I don't know exactly what happened. The wheel grabbed it and it swung around and stabbed me. I had to take myself to hospital… it came up in big welts. I'm on the hunt for a variable-speed wheel as I didn't need it going that fast. You should see the scar!"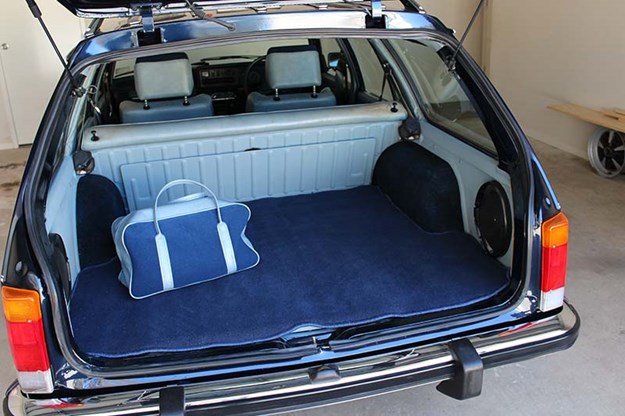 As is often the case it was the detail work that proved most challenging. Finding and recovering cabin trim cards presented some problems, while the dash got sent off to the Dash Doctor in Coburg (Melb) for a re-skin. Sourcing some of the minor exterior trim was a job in itself, while refitting the chrome mouldings around the windows proved to be a major pain.
However the end result is stunning. The metallic in the paint is subtle – the car can look almost black in the shade and then changes completely in full sun. For Kylee, it was two years well spent. "I've been into cars since I was 14 and had my Commodore when I was 18," she says, understandably pleased with this one.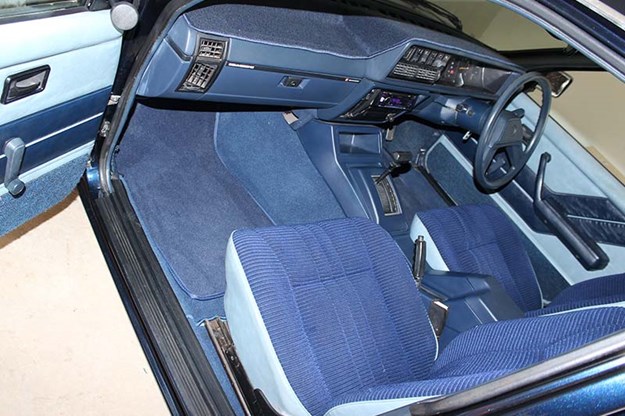 So what's next? She has a couple more Holdens lurking in the shed – watch this space…
THE RESTO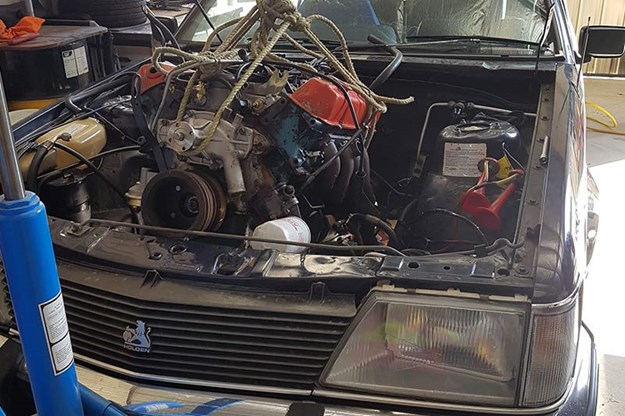 1. Out with the oldie to make room for the original 253.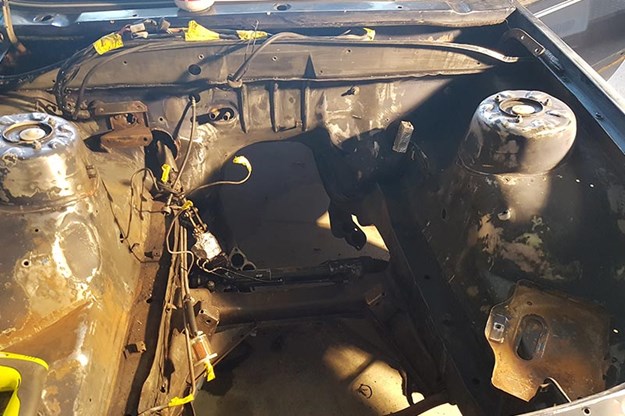 2. It needs more than a cut and polish to fix the workroom.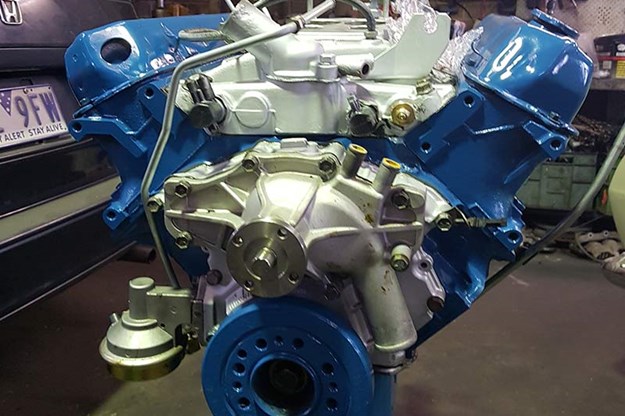 3. Grey, red and now blue, Holden engines have always been colourful.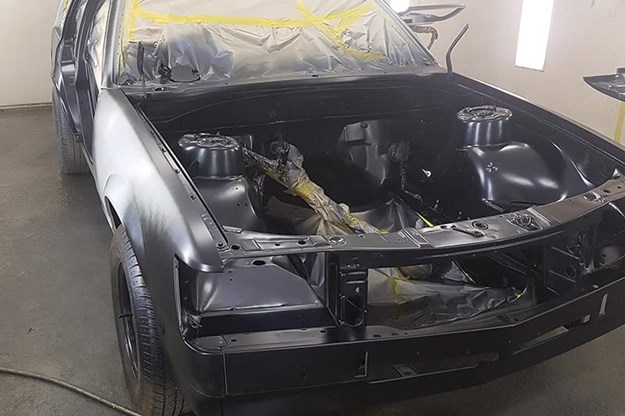 4. The hard yards put into the body show in the end result.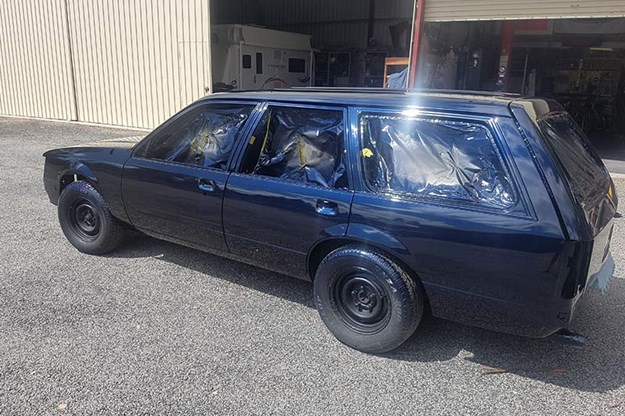 5. Fresh from the paint shop and now the fun part of putting the jigsaw together begins.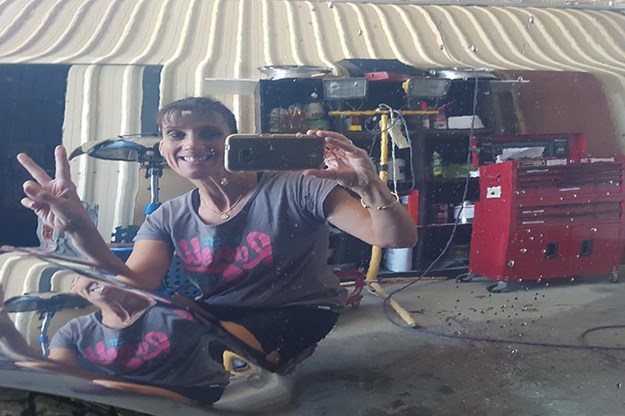 6. When undertaking such a huge project it's nice to capture a few moments to share and look back on.

1983 Holden VH Commodore SL/X
BODY 4-door station wagon
ENGINE 4143cc OHV V8
Power & torque
100kW  @ 4200rpm
269Nm @ 2000rpm
Top speed 180km/h
0-100km/h 12.0sec
 TRANSMISSION Three-speed automatic
SUSPENSION
Front – MacPherson struts
Rear – live axle with semi-elliptic springs
BRAKES 268mm vented discs (f) 228mm drums (r)
Unique Cars magazine Value Guides
Sell your car for free right here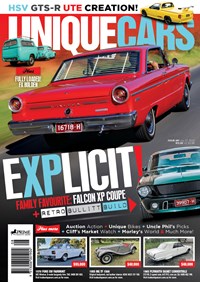 SUBSCRIBE TO UNIQUE CARS MAGAZINE
Get your monthly fix of news, reviews and stories on the greatest cars and minds in the automotive world.
Subscribe