1971 Honda Coupe 9S - Reader Resto
---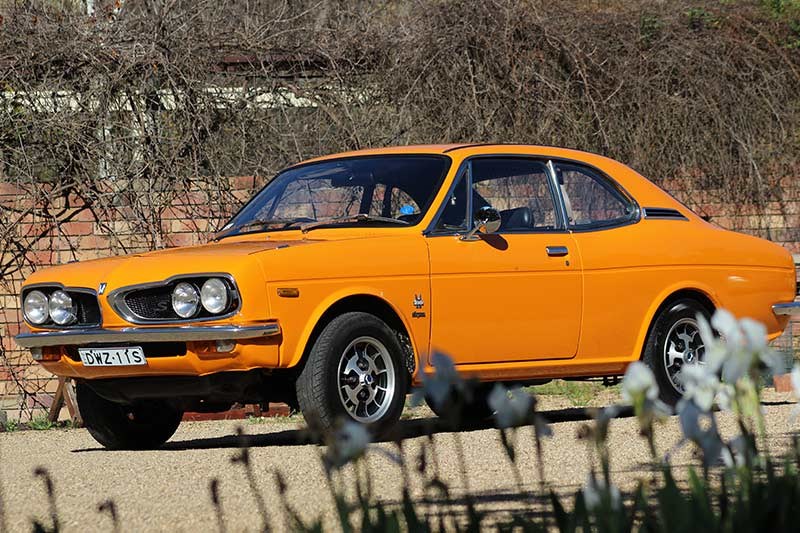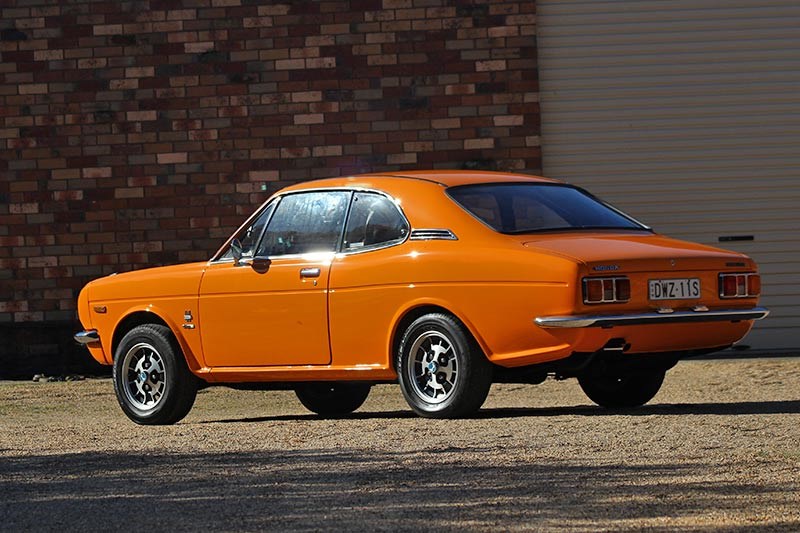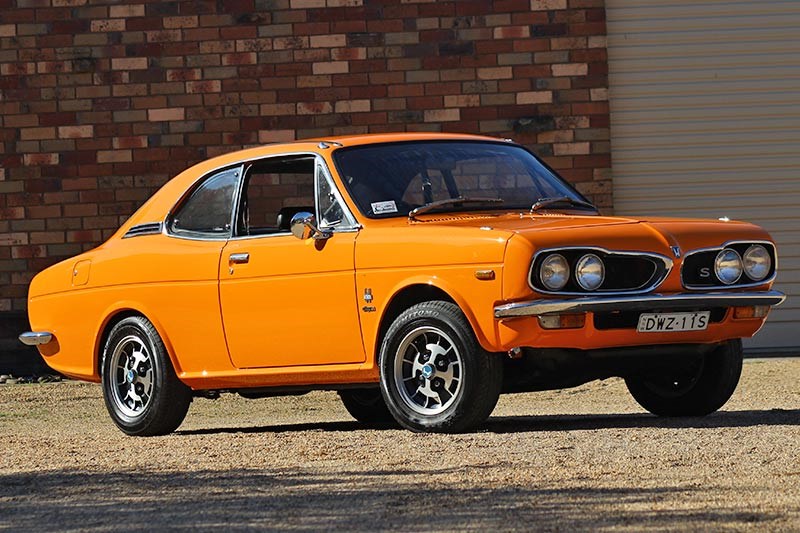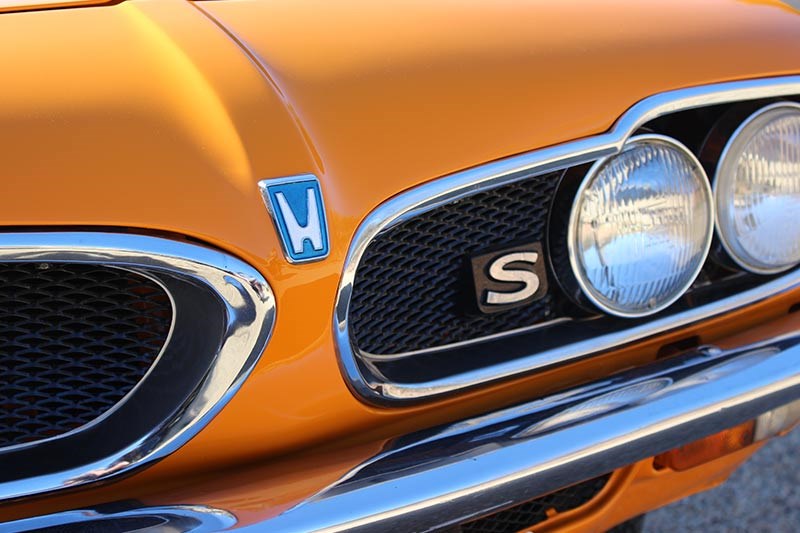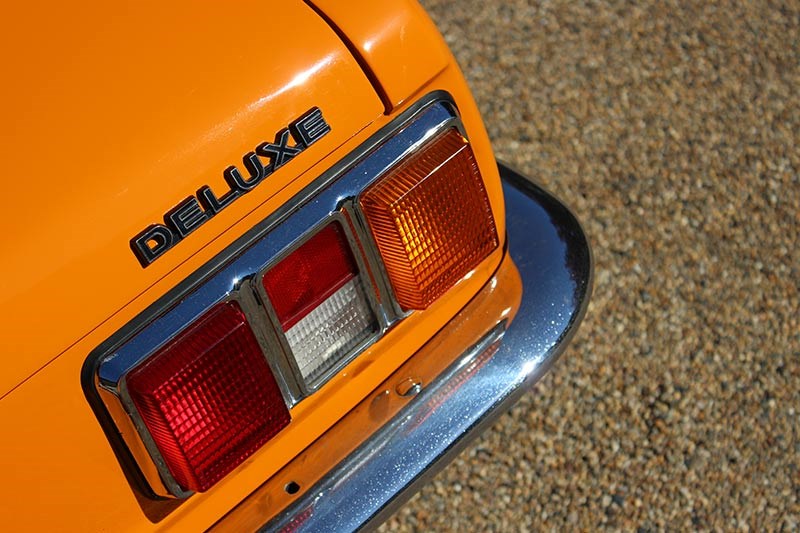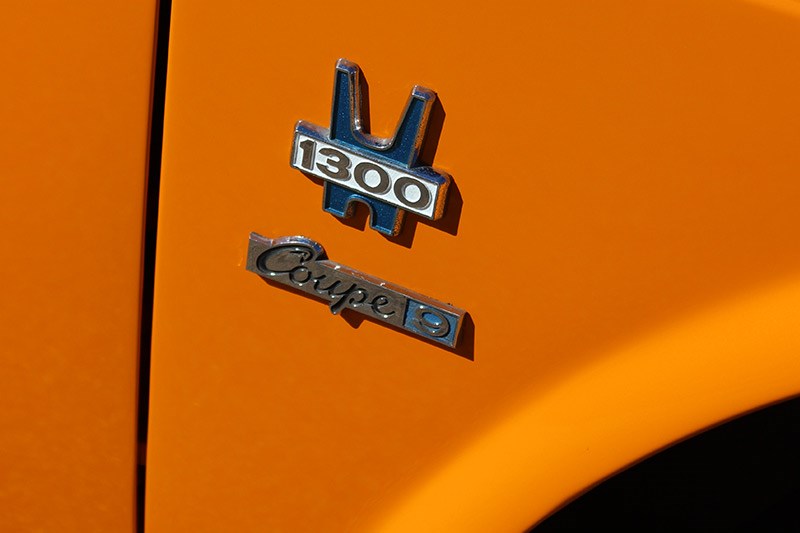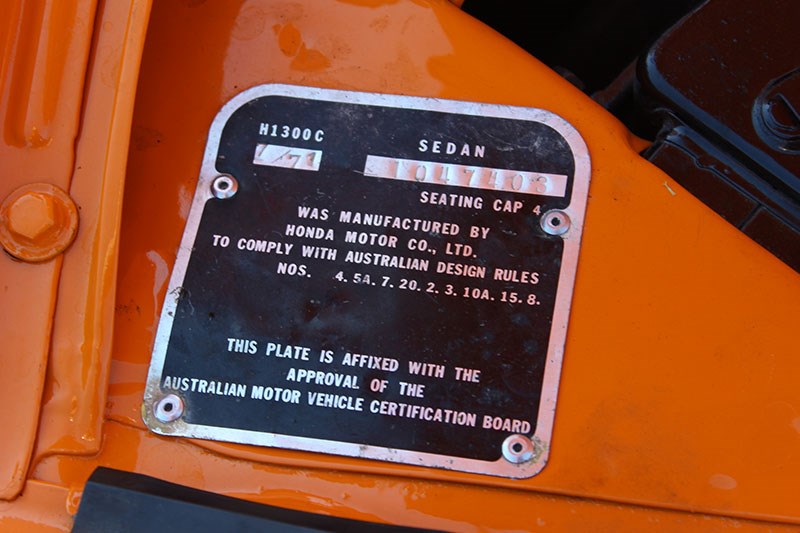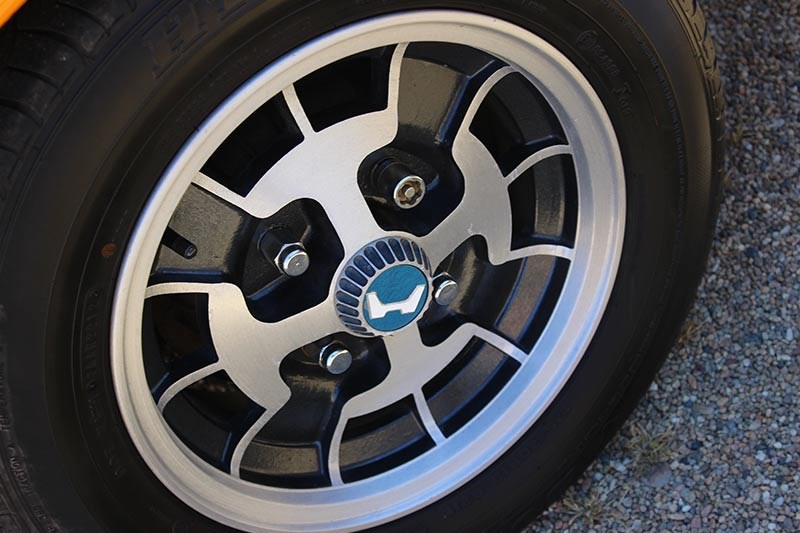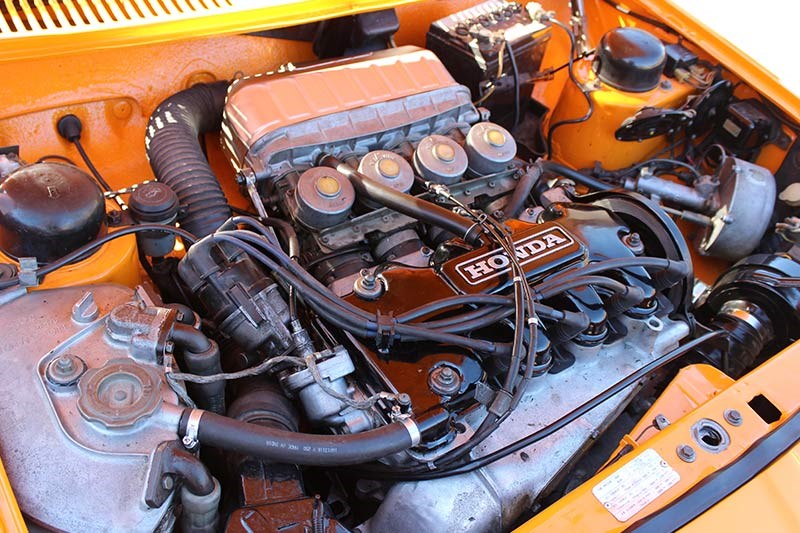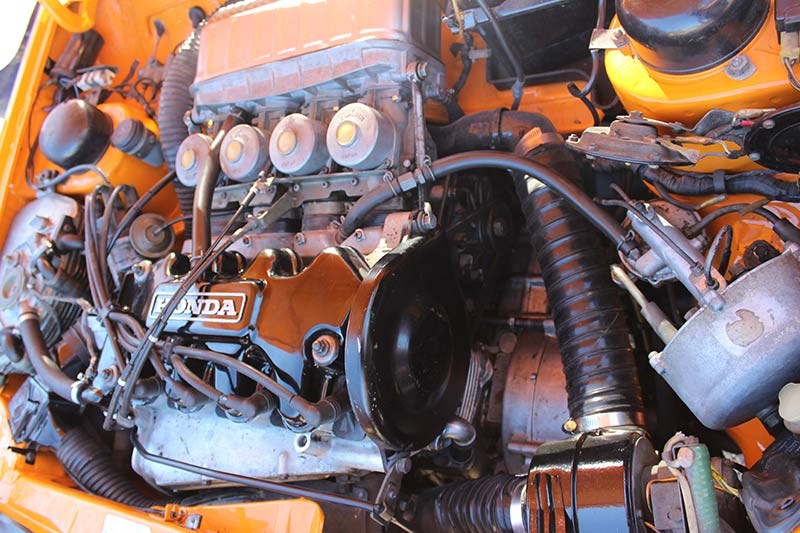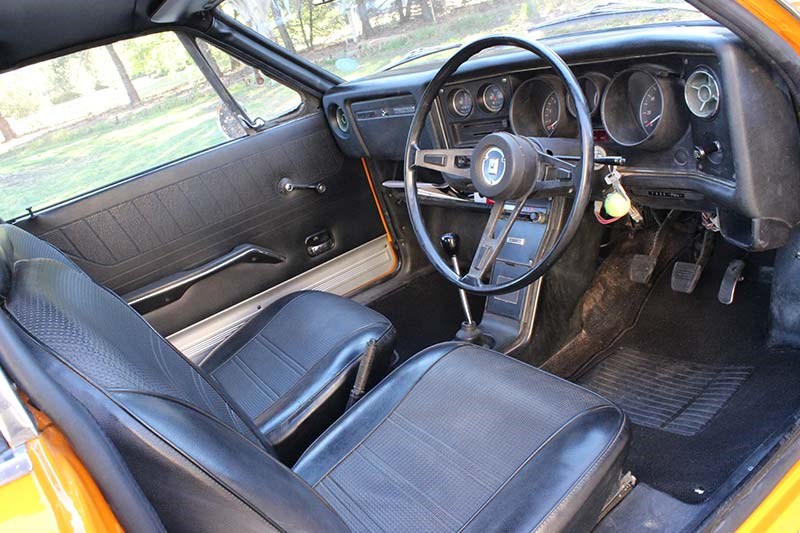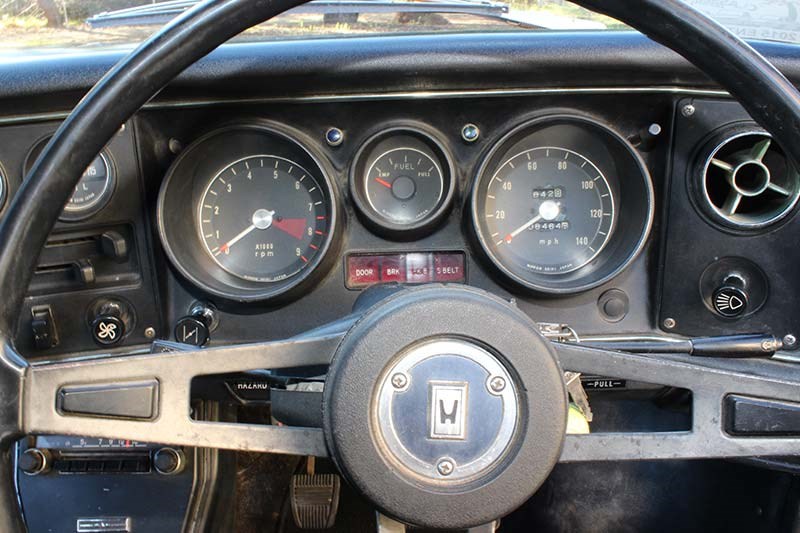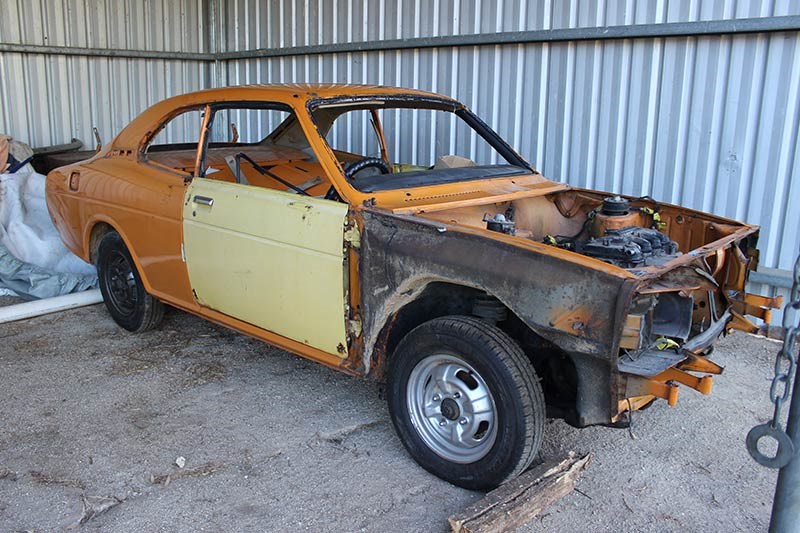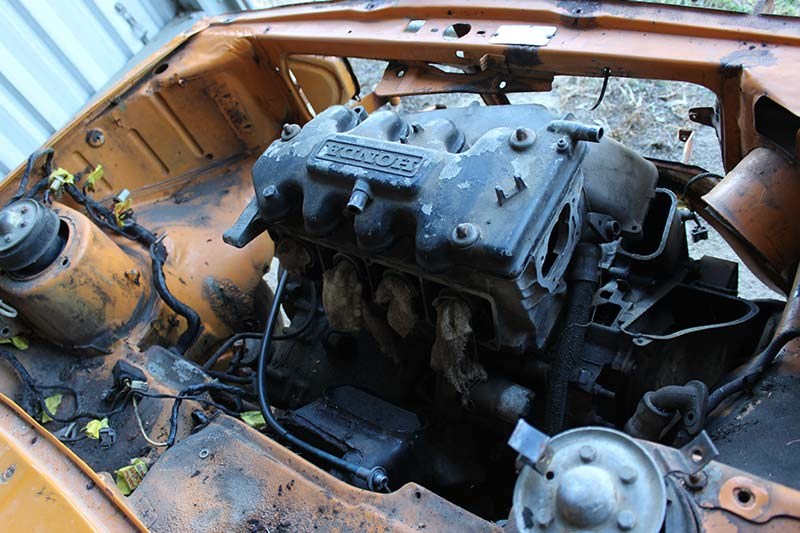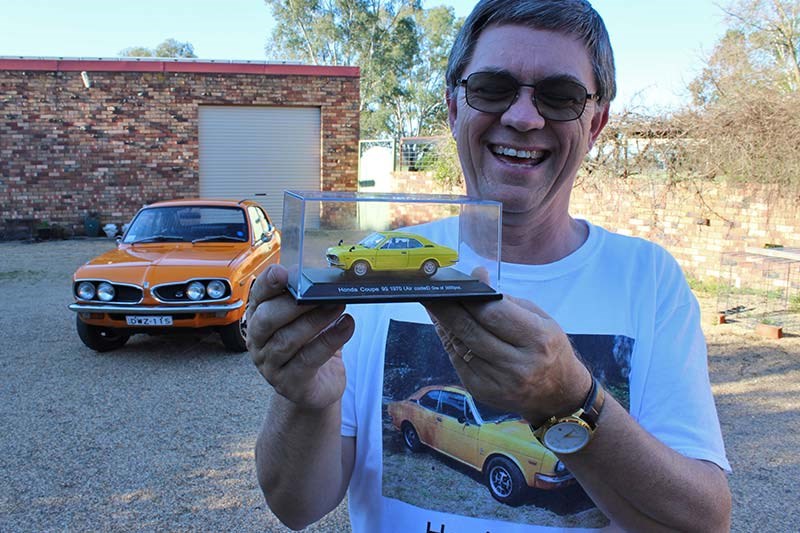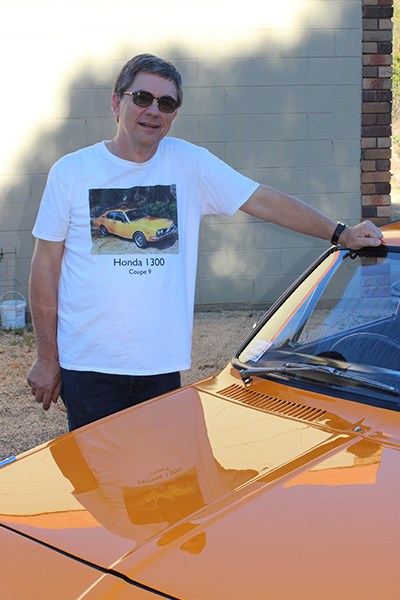 Soichiro Honda's personal design influence makes this one special coupe
1971 Honda Coupe 9S resto
When someone tells you this is the last car the legendary Soichiro Honda played a direct role in designing, that's enough to get the attention of most petrolheads. Andrew Kilgour, the owner/restorer of this Coupe 9S, clearly enjoys telling the story of the car, which in this case was built in 1971.
The front-wheel-drive coupe was typical of Honda's thinking in many ways. It's light, at around 900kg, with an air-cooled (more on that later), dry sump, four-cylinder 1298cc inline four engine with single overhead cam and four Keihin carburetors. Claiming 116 horses at 7500rpm, it was, with a full-synchro manual four-speed transmission, said to be good for quarter mile times in the mid-17s, which was very respectable for the day. It would have given the odd V8 a fright.
Have your say and vote for this car in the 2019 Reader Resto of the Year!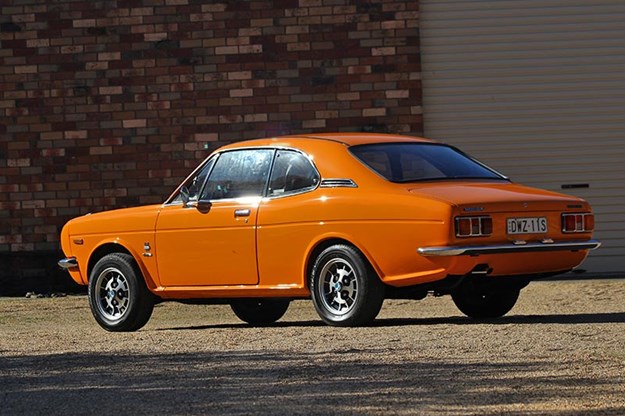 Underneath it ran power-assisted disc brakes up front and drum rear, on dual triangle pattern circuits. If you lost one front brake, you still had both rears. The rear suspension was by leaf spring and swing axle – but to lessen the camber changes, each axle's pivot point was on the opposite side of the car. So you had two very long swingarms that crossed over.
| Read next: Honda Civic old & new
Variants in the series included a sedan, plus a Coupe 7 (less powerful than the 9, with a single carburettor) and a 145, or fuel- injected version with a 1.4 litre engine.
In Australia, the Coupe 7 and 9S were sold but with very few brought in. Bennett Honda in NSW seemed to be the prime promoter,  but Honda Australia, then in its infancy  imported a handful for Victoria, WA and SA.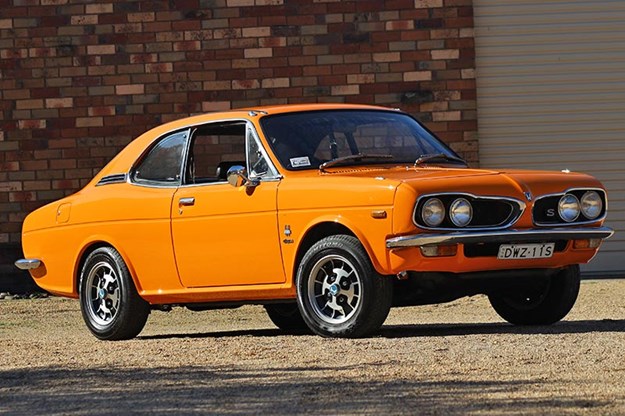 Squint and you just might see a bit of first-gen Pontiac Firebird influence in the styling of the nose
Bennett even entered a Coupe 7S in the Bathurst 500 endurance race in 1971, where it came 41st in the hands of Ken Brian and Noel Riley. Finishing at all that year was something of an achievement, since there were 10 DNFs, a couple of disqualifications and several did-not-starts!
Bathurst classes at the time were determined by retail price, and the 7S slipped into a more competitive class, while only losing a little top speed to the 9S. The latter would have found itself up against the big Aussie V8s.
Right from the start, they were a relatively rare car anywhere, particularly in Australia. "The man I bought one of mine from tells me there are 10 registered and on the road in Australia," says Andrew.
| Read next: 1970 Honda N360 - Reader Ride
"It's the last car that Soichiro Honda is said to have had a direct hand in. Particularly the front end, which he's said to have designed after his Pontiac Firebird, which was a favourite car.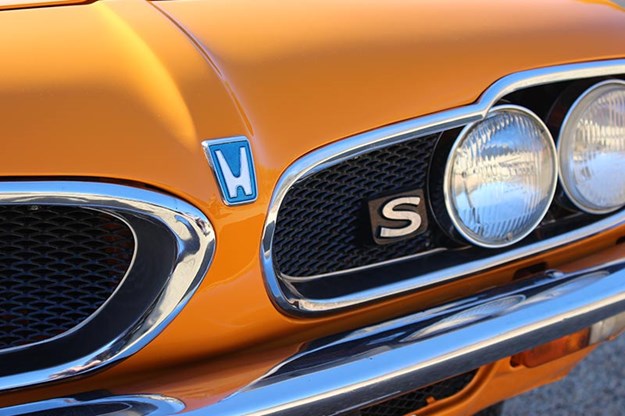 Distinctive snout declares it's the quick version - the S
"It's got what was called duo dyna air-cooling, which means it has an air jacket, much like a water jacket in a water-cooled car. There's a fan that drives air through the jacket.
"Not only that, he wanted to reduce the resonance that cooling fins often develop, so instead of long thin fins, he made short fat ones."
Okay, we can see the attraction, but why pick this car?
"When I was a very small child my mother bought me a plastic model kit of one. Being a car nut already at a young age, I realised I hadn't seen one. When I did I wanted to find out more.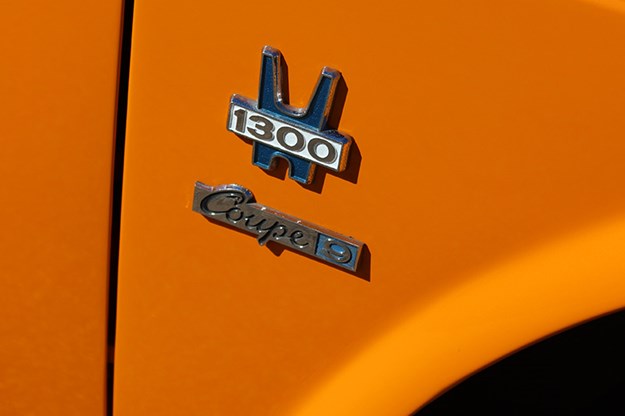 "I went to the Sydney Motor Show with the family when I was about 11 or 12 years old, and I found an old Wheels magazine with a road test of a Coupe 9S. After reading it, I decided I have to have one.
"Because they're so hard to get, I wanted one as my first car. I found one in the Trading Post, but my dad wouldn't let me buy it. He called it an orphan: 'you'll never get parts and it will be unreliable'. I ended up buying an Austin 1800 instead." Speaking of unreliable…
"I never lost the desire to have one and here I am 40 years later," says Ken.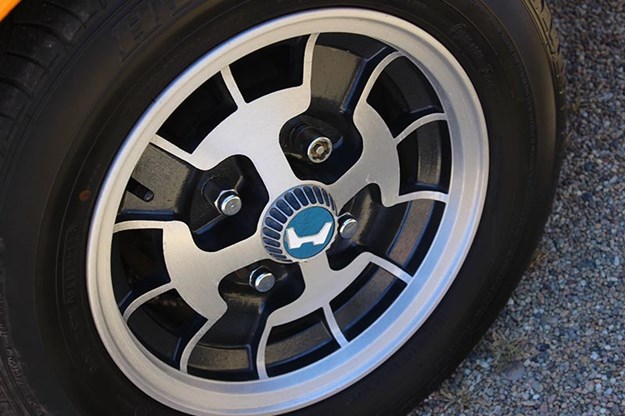 "This is actually made of two cars. My youngest son Daniel saw the advertisement for the first car, and without me knowing he negotiated a price and bought it. He rang me and said, 'Dad it's yours, all you have to do is drive to Melbourne to pick it up.'
"So my boss took me down to Melbourne with his LandCruiser and a car trailer. We stripped it back, then my son moved to WA so we weren't able to continue it together.
"My older son Stephen helped track down another for sale in Melbourne, that was a goer. I bought that sight unseen, and the guy was really honest. He told me it had lots of rust, and it did. But I drove it back to Wagga on a permit and it didn't miss a beat.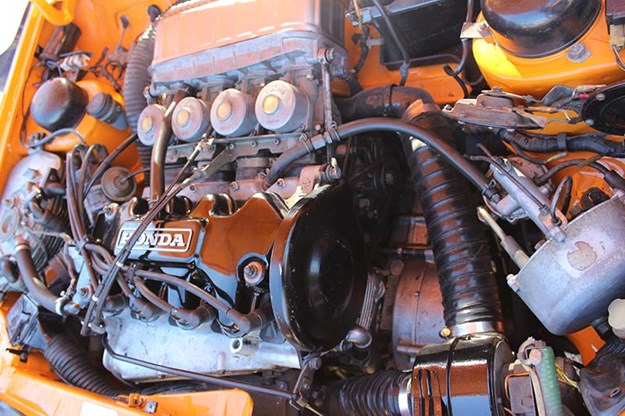 The bank of four carburettors on a small engine was very much a Honda signature
"I took it to a local restorer and, when he looked at it, he found the body was too far gone. He said, 'shame we don't have another body'.
"Actually I did! He came and looked and said the second one was far better. So he transferred the mechanicals lock stock and barrel over to the 'old' car. And so we made one really good car out of two.
"It took a bit over six months. I have to give a shout out to Rob Painter of Road & Race Refinishing in Wagga Wagga, who did an amazing job.
This was very much a sporty layout for 1971
"We adapted some parts for it. The pedal pads are out of a Toyota Hilux, while the windscreen washer motor is out of a Commodore. There are a number of custom made items, such as the roof lining, carpets and exhaust. I pretty much had the rest."
So does Andrew have any tips for would-be Coupe 9S owners? "There's a website called the Honda 1300 Coupe Register (honda-1300-coupe.com), established by a guy called Lindsay Thatchuk in Canada. He bought a Coupe 7 new when he lived in Adelaide and then took it back to Canada with him. He still has it – a one-owner white Coupe 7.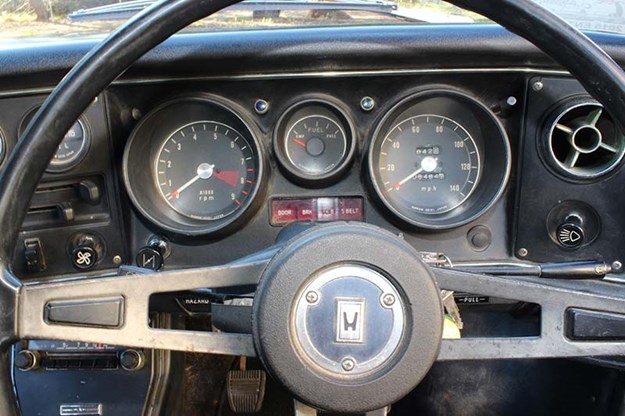 "People tell stories about their cars and trade parts on it, and it has all the road tests. It's a brilliant website."
We took a quick spin in the thing and it's definitely an experience. The engine is feisty and there is a surprising amount of room inside. "It's amazing to drive," says Andrew. "You have got to remember it's a 1971 car, so you can't expect the noise reduction, and the smooth ride you get in a modern car. But it has the most amazing engine note, it revs out beautifully and it's got a little crackle on over-run." Sounds good to us…
THE RESTO: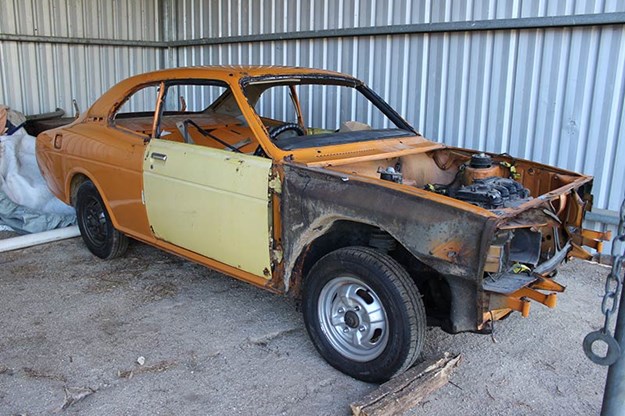 1. The end product was the result of merging the best bits of two cars.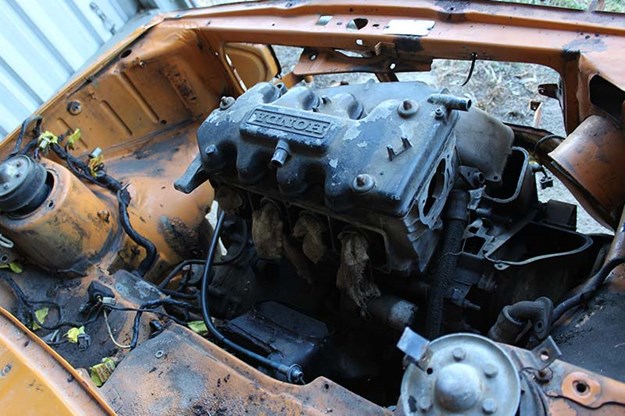 2. The air-cooled engine runs an air 'jacket' through which a fan forces a cooling stream.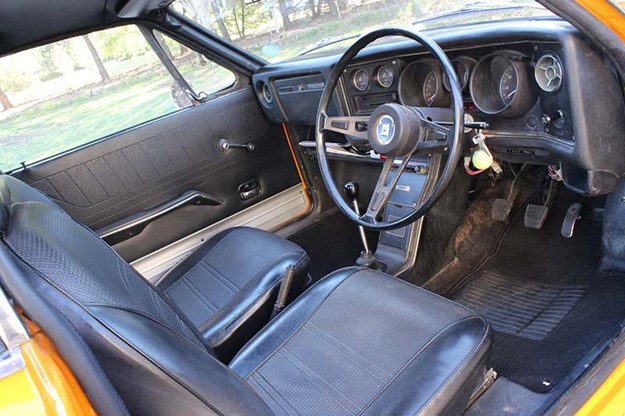 3. Clocks are a nice, simple and easy-to-read layout.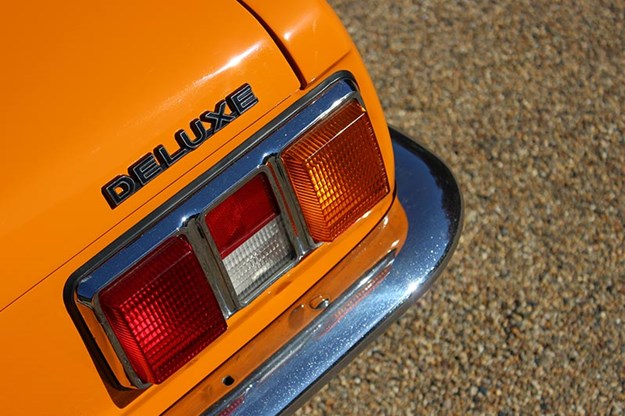 4. These were the days when you splashed a bit of chrome around.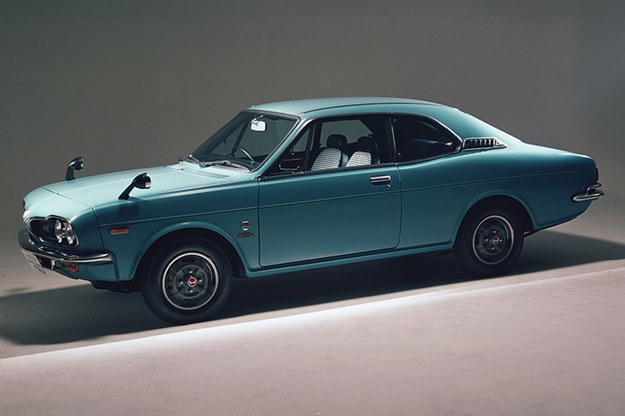 5. Japan Domestic Coupe 9 has the distinctive fender-mounted mirrors.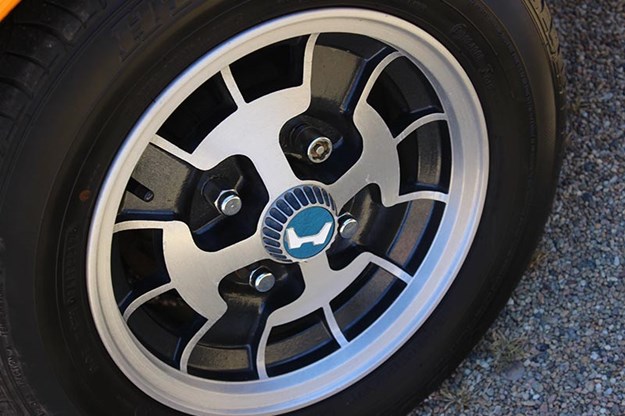 6. These alloy wheels allow a little extra rubber over the stock units.
1971 Honda Coupe 9S specs
BODY 2-door coupe
ENGINE 1298cc four
POWER & TORQUE
86kW @7500rpm (77kW for the 7)
107Nm @5000rpm
TOP SPEED 185km/h
TRANSMISSION Four-speed manual
SUSPENSION
Front – MacPherson struts, A-arms
Rear – crossover-link controlled swing axles
BRAKES disc front & drum rear
Unique Cars magazine Value Guides
Sell your car for free right here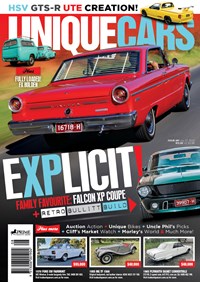 SUBSCRIBE TO UNIQUE CARS MAGAZINE
Get your monthly fix of news, reviews and stories on the greatest cars and minds in the automotive world.
Subscribe