1972 Chrysler VH Valiant Charger 770: Reader Resto
---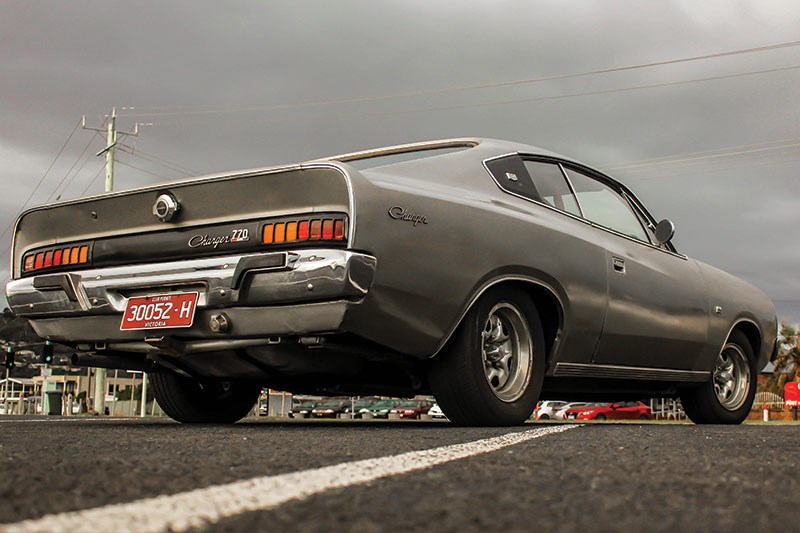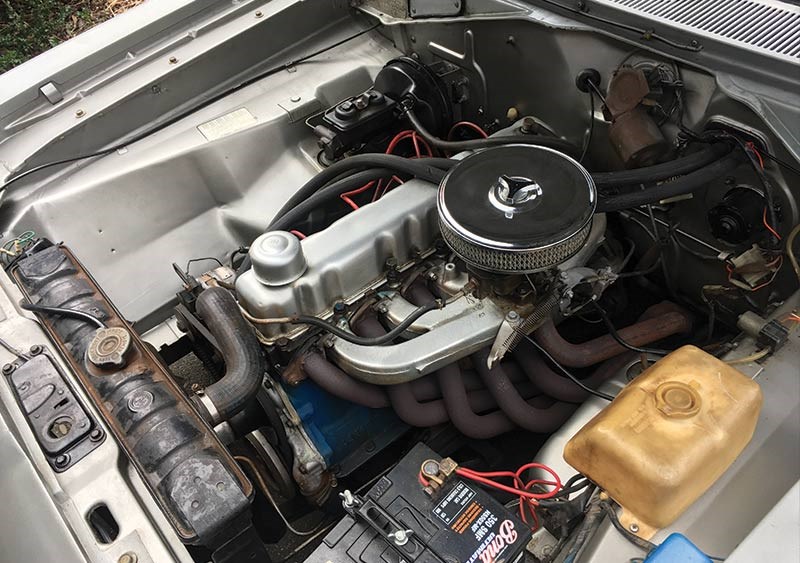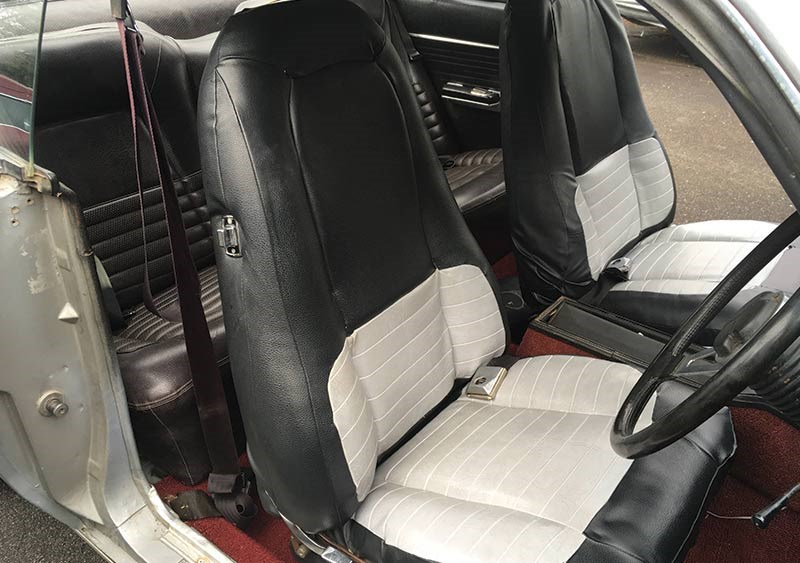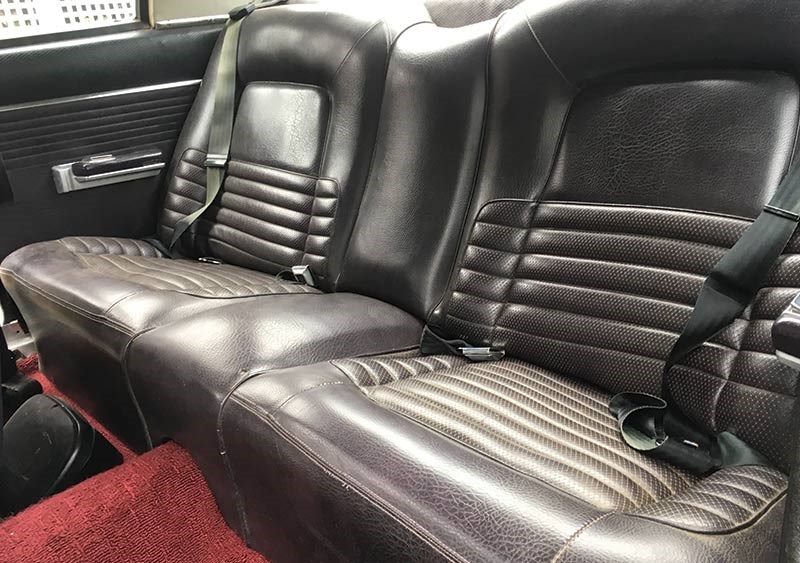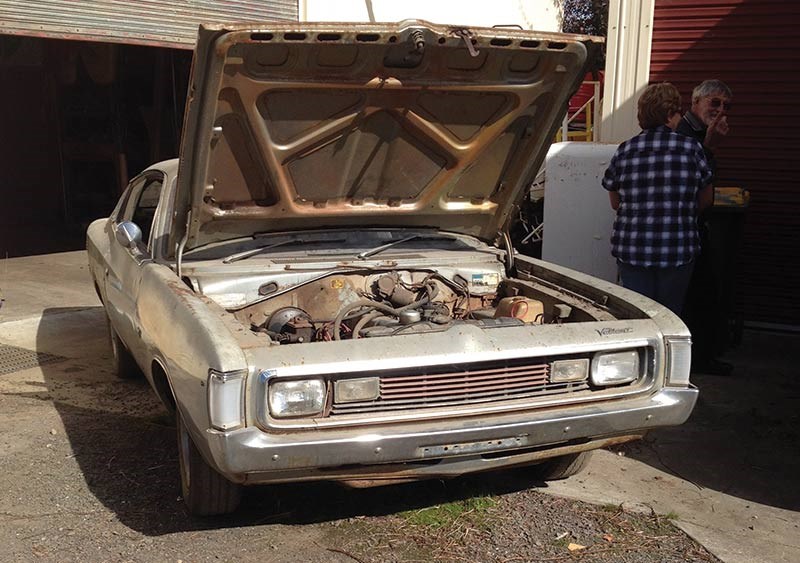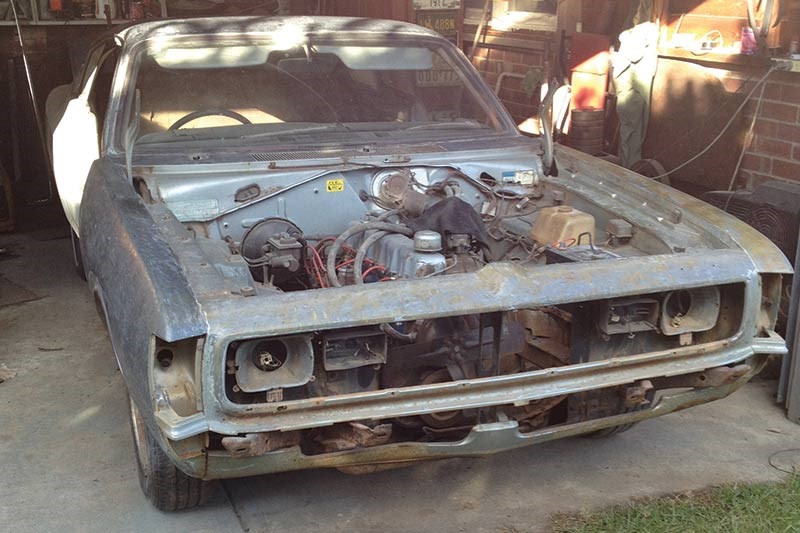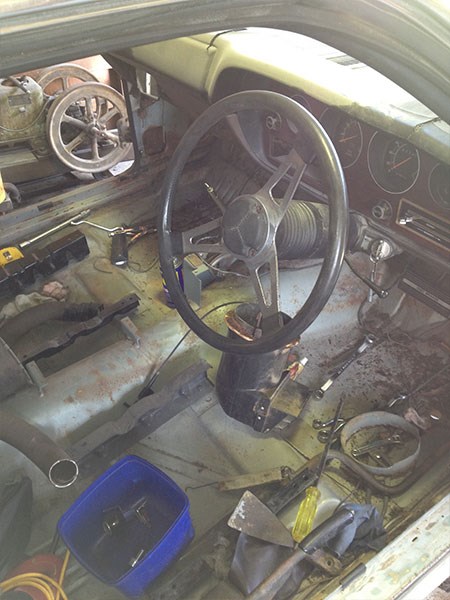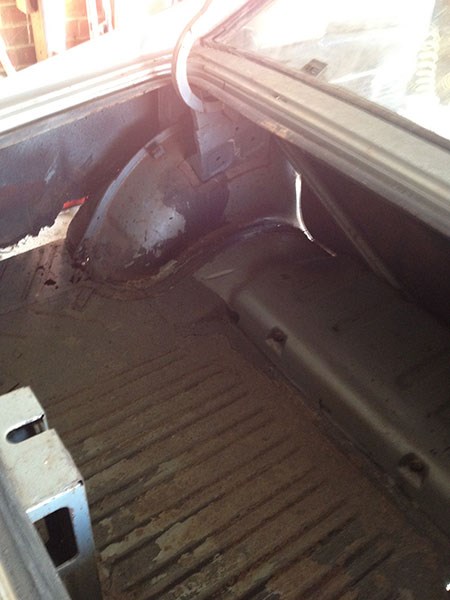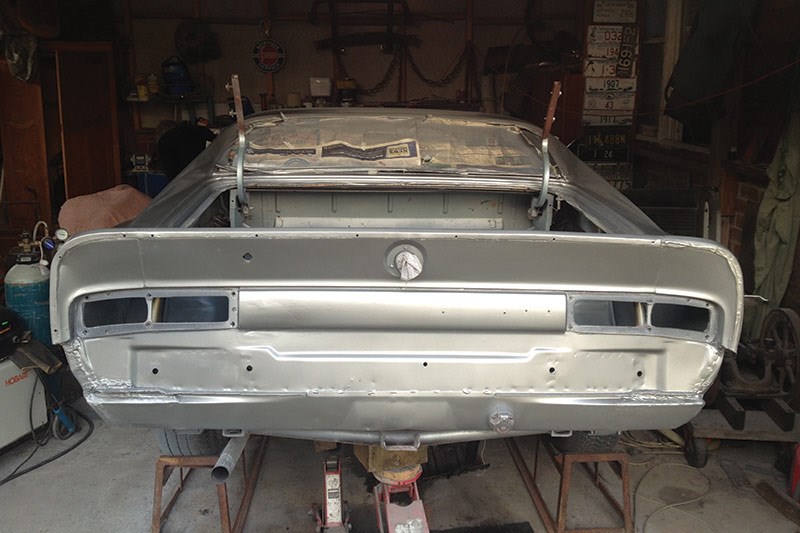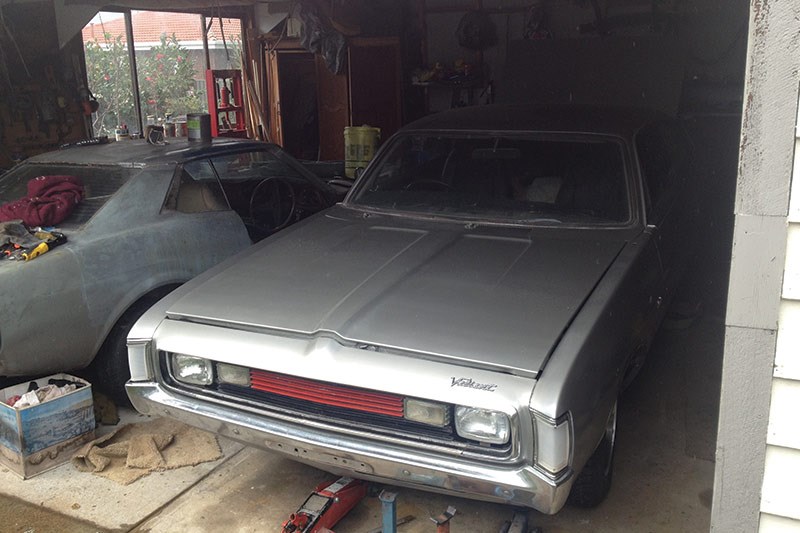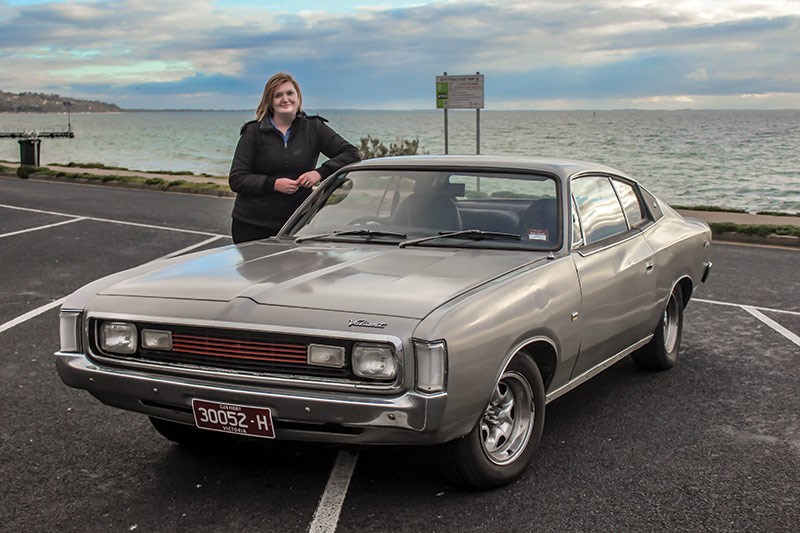 Valiant Charger owner Jacqui Dicken says you can fix up your old clunker in the family shed
1972 Chrysler VH Valiant Charger 770 Resto
It wasn't until I took it upon myself to restore a car, with only the support of my wonderful Grandpa, that I learnt what was possible and what I was actually capable of. On the 9th of May 2012 my Grandpa and my Mum and I drove to a Valiant garage in Ballarat. It was owned by a man called Ray who had wanted to restore a VH Valiant Charger 770 with his son but, as is a common story, never got around to it. In early 2011 I had gone to my Grandpa with a dream, I wanted to restore and drive a 1972 Valiant Changer 770. For a whole year my family had tried to convince me to pick another car because the one that I had wanted was just too rare to find, but I wouldn't give up. In fact, my father had thought that I was wasting my money and spent many nights assuring me, and my supportive mother, that my Charger would be nothing but a rust pile. I knew, from experience, that VH Charger 770s were often used for mock-up VH RTs – that might have explained why an original 770 was so hard to find. Just fit a set of triple Webers and some upgraded suspension, brakes and badges and watch the magic happen. That wasn't what I wanted, though.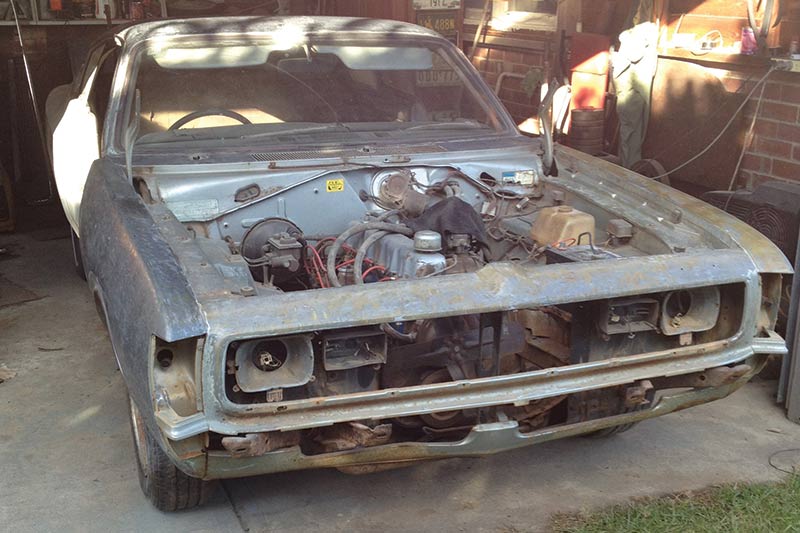 I had always wanted an original 1972 VH Charger 770 with an original six-cylinder motor and automatic gearbox. It had been a personal decision since I had learned to drive in automatic cars. That being said, if it had been an original manual gearbox in an original Valiant Charger 770 I might have paid a little bit more for it. But my green P plates had restricted me to automatic transmission cars.
My introduction to the car world had come from a very early age. Every Christmas holidays my brother and I would go to our grandparents' house and every January we would go on the Great Australian Rally. The cars varied, but usually it was either the 1929 Falcon Knight or the 1938 SS Jaguar; both had their fair share of break downs and side-of-the-road fixes. This was before I could walk, or before I could comprehend what the classic car world was about; but I understood even from that young age that this was something I wanted to be involved in. The most powerful influence from my Grandpa was that we restored cars to actually drive them. That was the goal from day one with my Charger restoration – get it on the road, and everything else would be just details.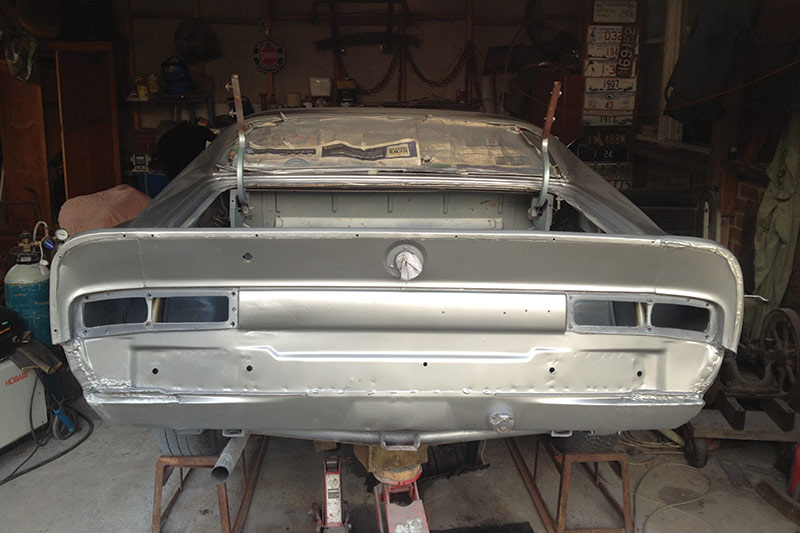 There was no way we could believe that this would be an easy job, with Ray having bought the Charger from a country bloke who had driven it through fences and had neglected to treat its rust holes with new panels and instead had patched the damage with bog. For the first few months of my restoration it was understandably a strip-down to bare metal. We completely stripped the car, interior, seats, carpet, engine, etc. It's still a running joke in the family as to the strange things we found whilst stripping the car. I mean there was the odd rat nest and wasp nest, but we also found a music stand and an umbrella in the rear quarter panels. How they got in there I will never know. The next thing was a whole lot of cleaning and body work, including cutting rusted areas of metal out with a trusty angle grinder, with sparks galore. Then, of course, welding in patch panels which had been made from a fun mix of an old freezer and parts of an old Rover that had been in the backyard. Painting was my favourite part, although the most frustrating because we were at the mercy of Melbourne's unpredictable weather. The restoration was done completely in a back shed, including paint, so obviously at any sign of rain I had to give up and put the guns away. Actually for most of winter I sat inside and sewed upholstery whenever it rained; that had been Grandma's great idea. I might have caught a chill out there, you know.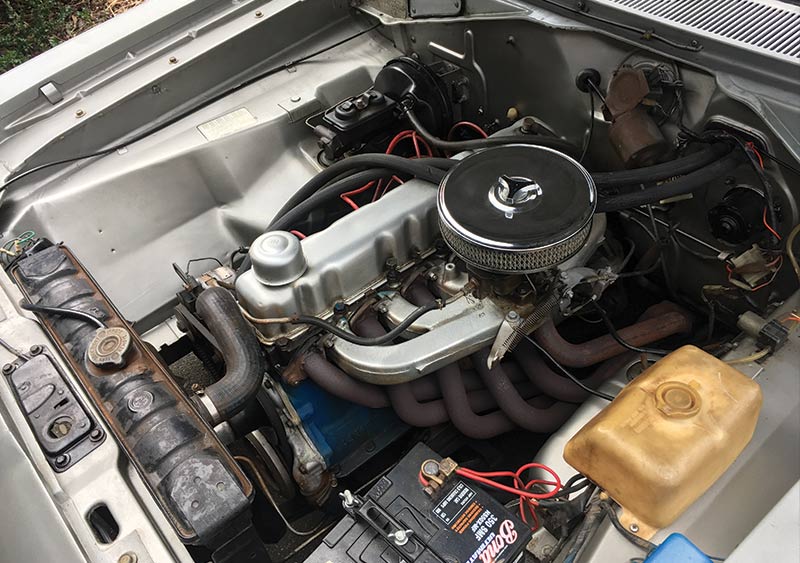 Eventually the weather let up and I could finish the paint. Finally. Then we put the car back together, a gigantic jigsaw puzzle from which some parts had disappeared in the mess at the back of the shed. Well, I thought it was a mess, but Grandpa always knew where things were… Some of the time, he couldn't find the hammer that he just put down but he knew exactly where a globe that we had lost months ago was hiding. For two years, I had been toiling away in every spare moment in that shed with dirt, oil, rust, sparks, controlling my potential outbursts pretty well. Then finally the day that I could drive it arrived. It was good for the first few moments, beautiful throaty sound, indicators worked, and I could steer but there was just one small problem. Well, it wasn't such a small problem when we were hurtling down the steep incline of Manor Street towards an intersection, I had no pressure in the brakes. For the rest of my days, I will never take brakes for granted ever again. You never know how important they are until you don't have them. Fortunately there was the handbrake. Some air had been hiding in the brake lines – no big deal. We laugh now, especially Grandpa; it's one of his favourite stories. But I always remember that the first time I drove my Charger, it tried to kill me.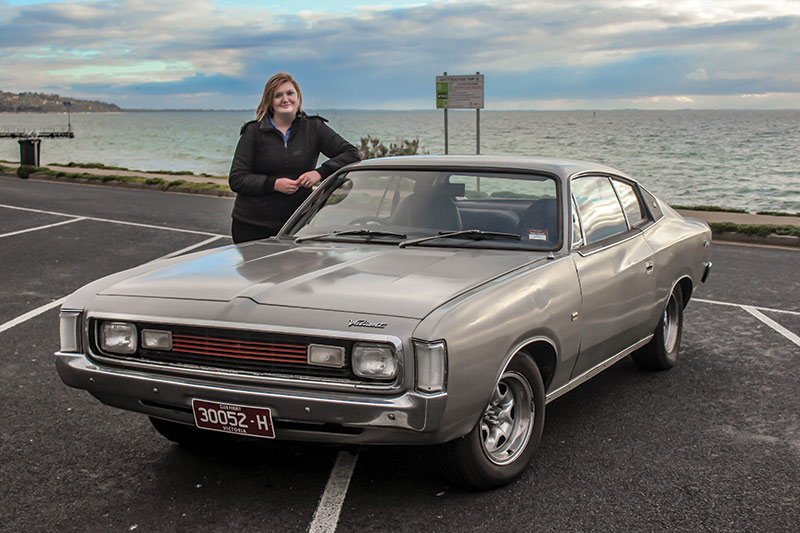 We're good mates now, the Charger and I, but it took a while. It was sort of like breaking in horses that kick and scream, while cars break down, and stall, and parts break off. I've done my fair share of standing on the side of the road using whatever I can find in the boot to fix a problem. Grandpa thinks I've joined an exclusive group, the 'we know how to fix our cars because they always break down' club. While I can stand up and say that the car is 'restored' and that the process is over, the work never actually stops. I still spend time in that grimy shed, still with just the occasional outburst. Those things are part of keeping it running.
When you're driving along a sunny road with windows down and the car's going like a dream, the outbursts and the dwindling bank account are all worth it. And I'd do it again.
THE RESTORATION
Hemi power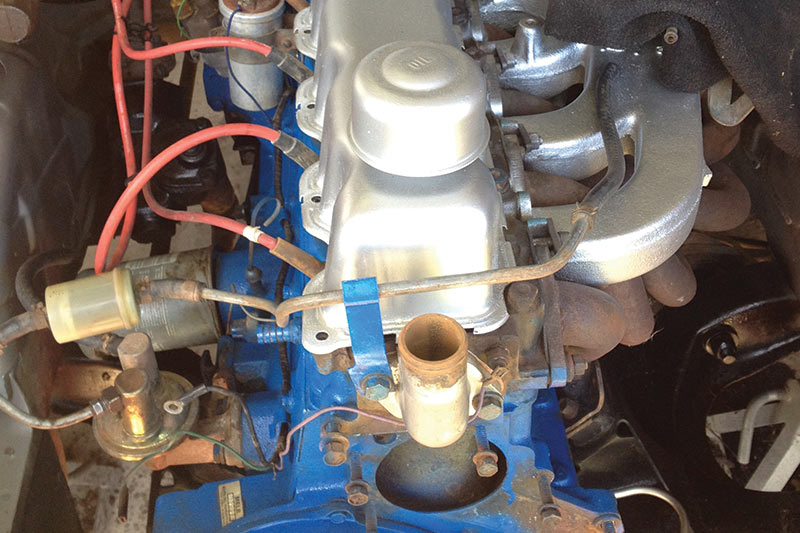 Chrysler's big, trusty Hemi combines simplicity with effectiveness – it's DIY-friendly and a really gutsy performer. 
Interior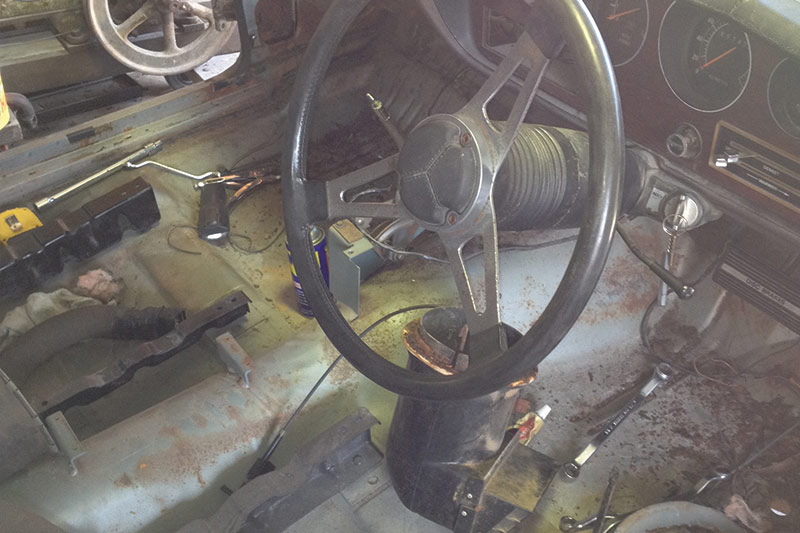 It appears that the years haven't been unduly unkind to the front compartment structure. The resto-devil is in the detail work still required to make it right.
Boot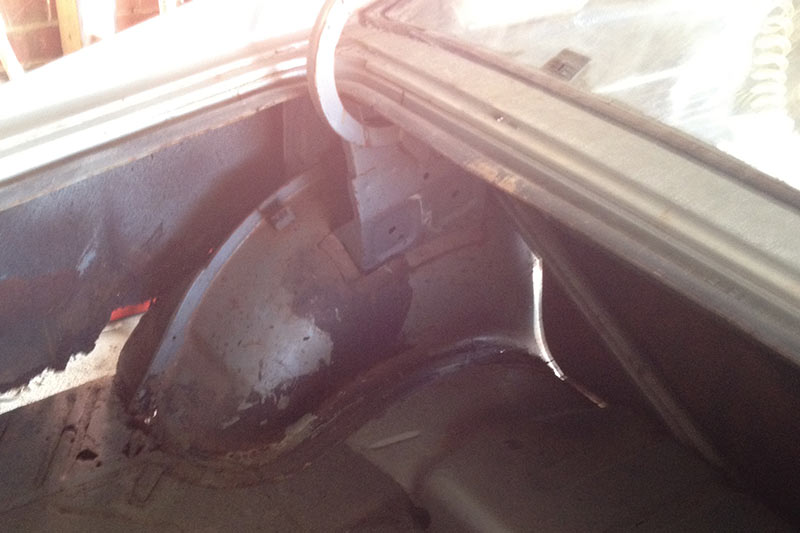 This picture tells 1000 words about the state of the Charger's boot – and the amount of work required to counter the effects of prolonged tin-worm attack.
Length of resto: Two years
SPECIFICATIONS
1972 Chrysler VH Valiant Charger 770
ENGINE Six-cylinder Hemi 4.3-litre OHV
TRANSMISSION Borg-Warner three-speed automatic
LENGTH 4564mm
WIDTH 1885mm
HEIGHT 1384mm
WHEELBASE 2667mm
Unique Cars magazine Value Guides
Sell your car for free right here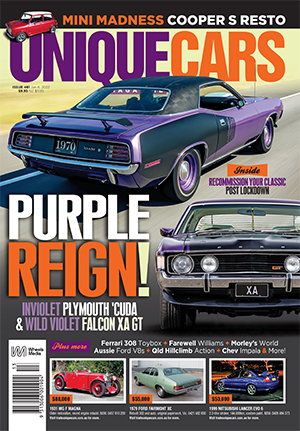 SUBSCRIBE TO UNIQUE CARS MAGAZINE
Get your monthly fix of news, reviews and stories on the greatest cars and minds in the automotive world.
Subscribe