1979 E49 VH RT Charger: Reader Resto
---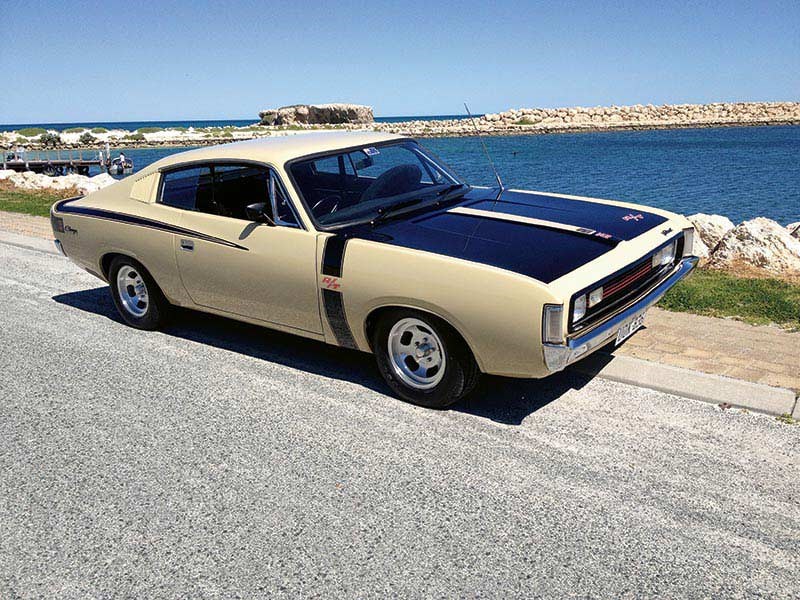 John Waldron's RT Charger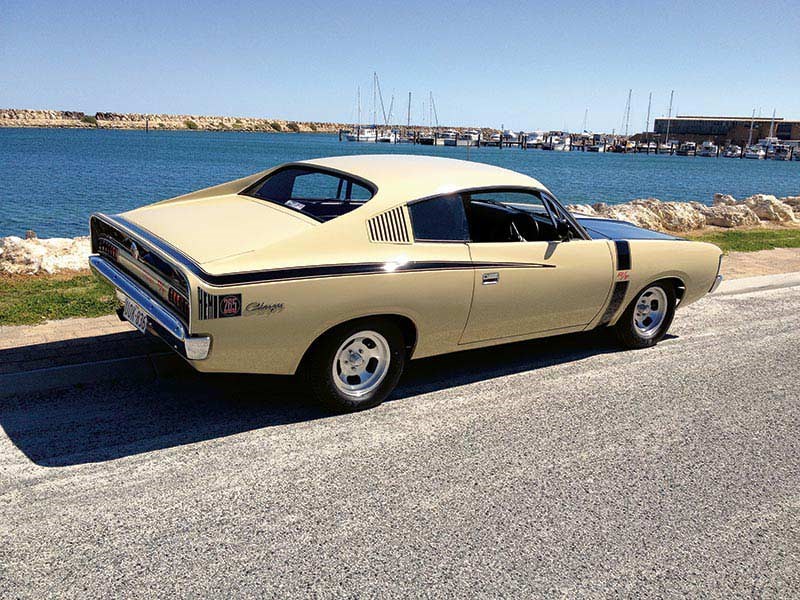 John Waldron's RT Charger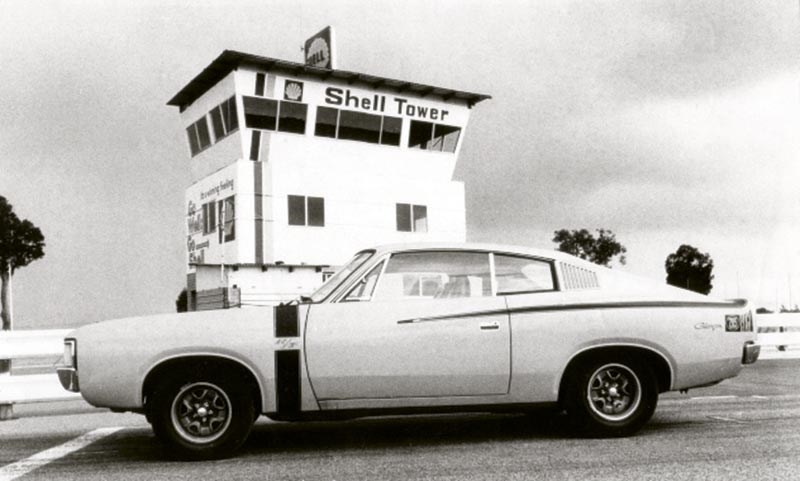 First owner John (another John) was a Barbagallo regular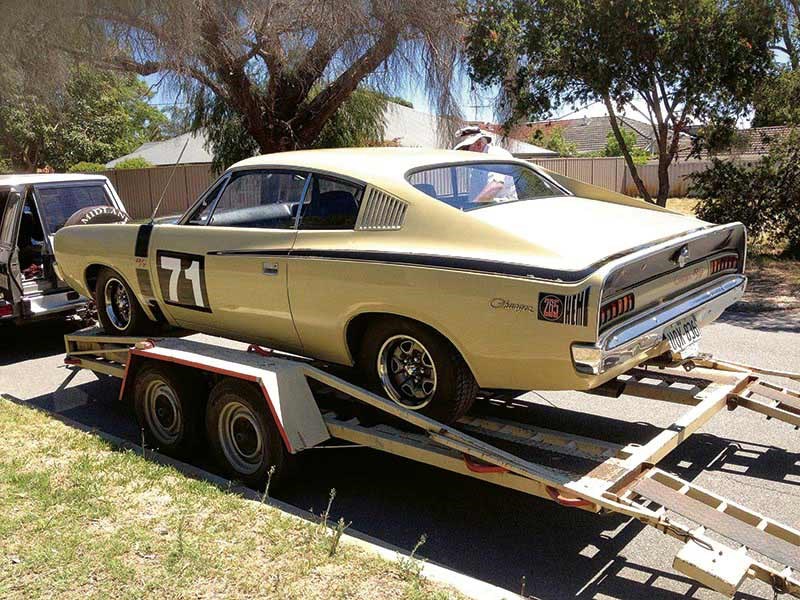 Collecting the Charger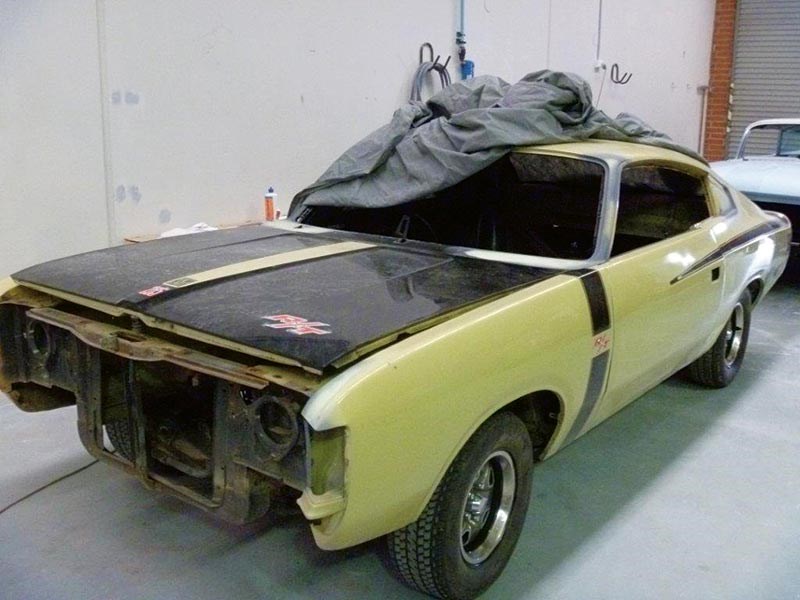 Adrian at Farrace Restorations started on the respectful resto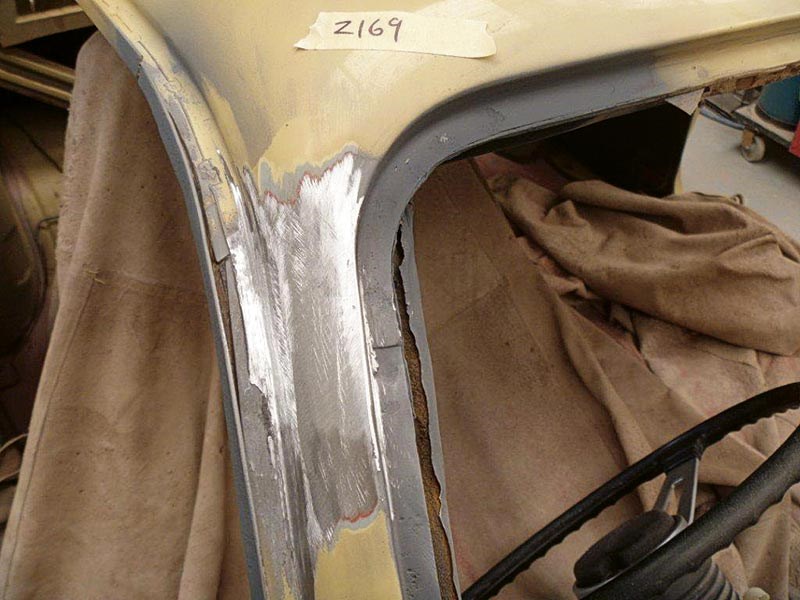 Rust had attacked both A-pillars up high and guards down low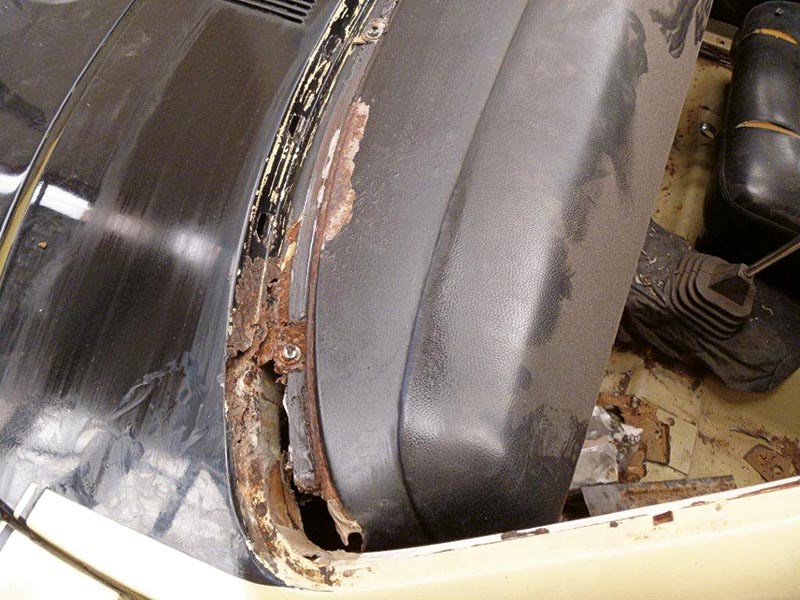 Rust had attacked both A-pillars up high and guards down low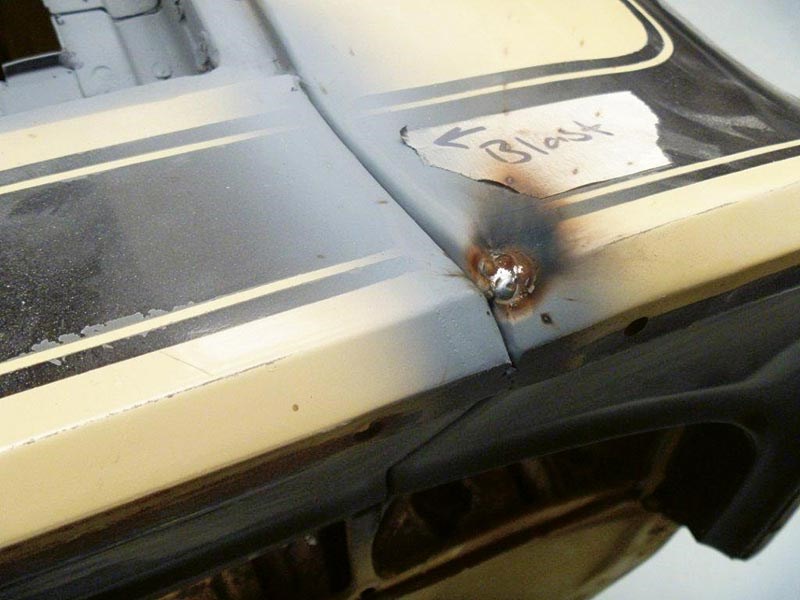 Rust had attacked both A-pillars up high and guards down low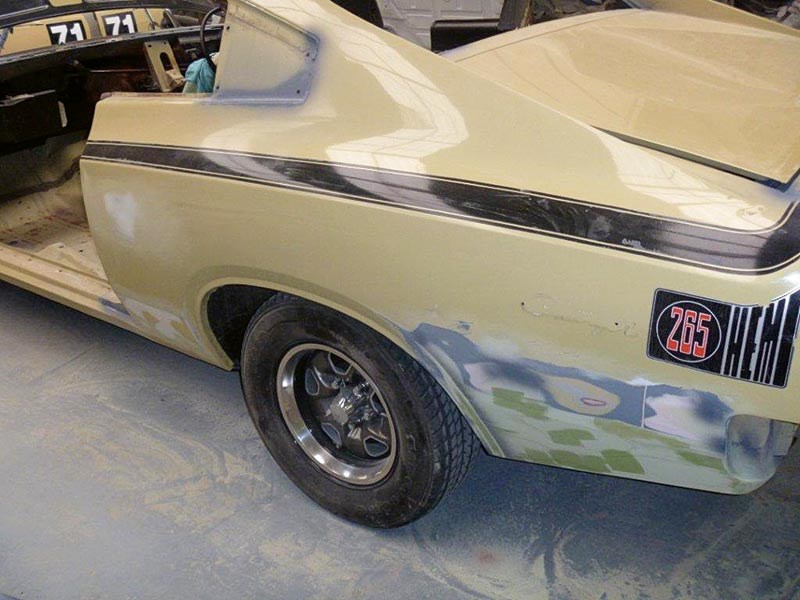 Rust had attacked both A-pillars up high and guards down low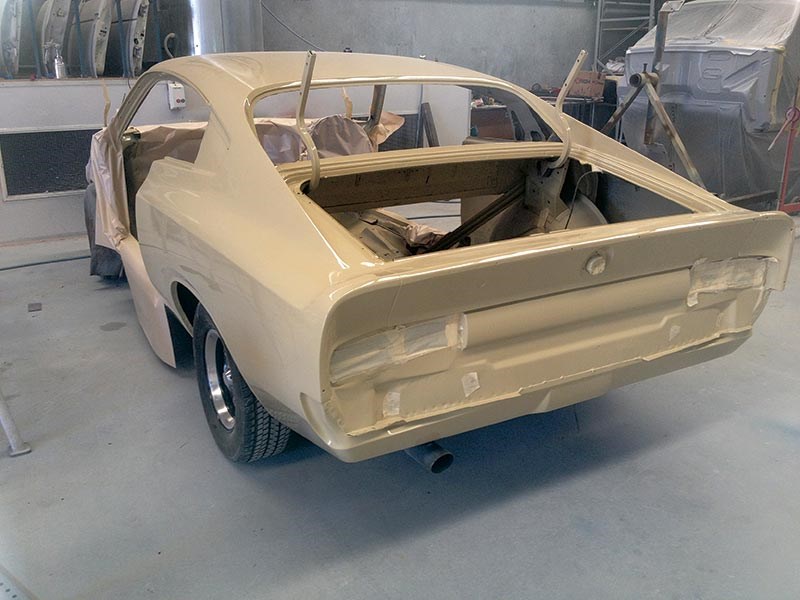 The better you prep your canvas the tidier your results are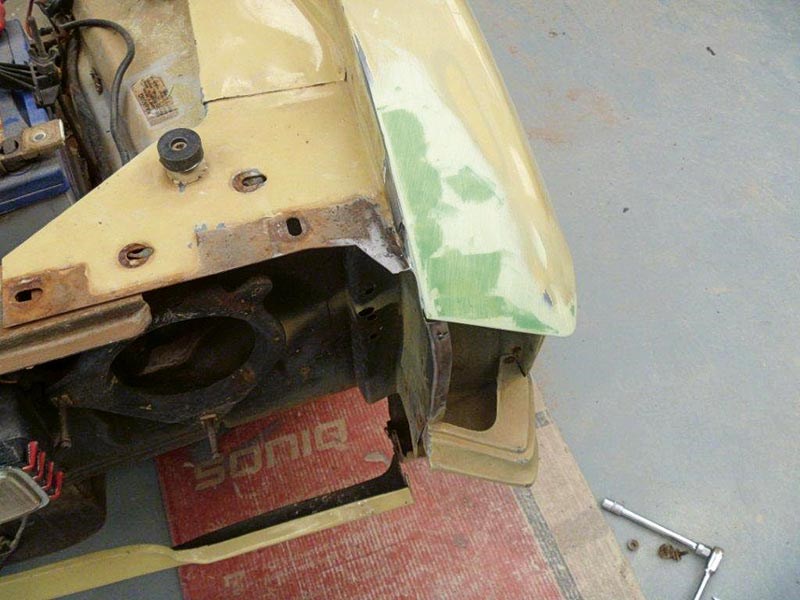 Adrian's fine craftsmanship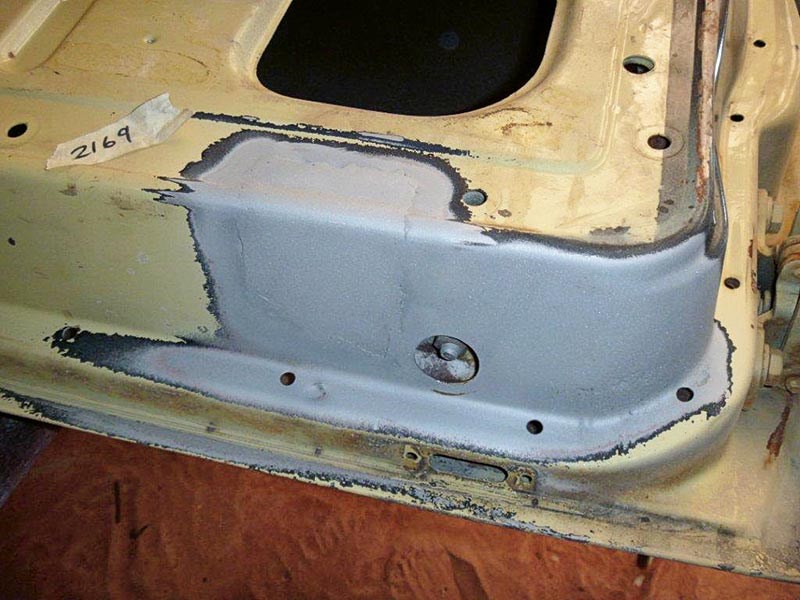 Adrian's fine craftsmanship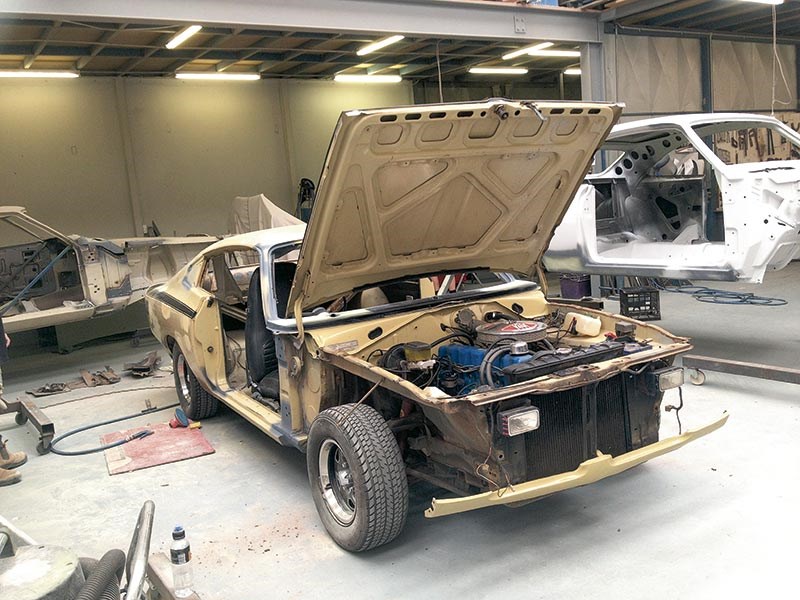 The de-faced Charger is a work in progress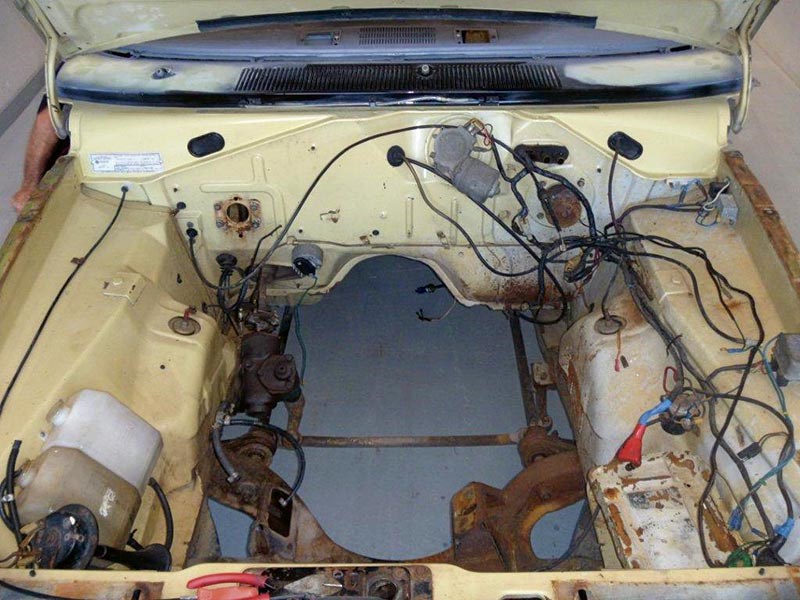 Before...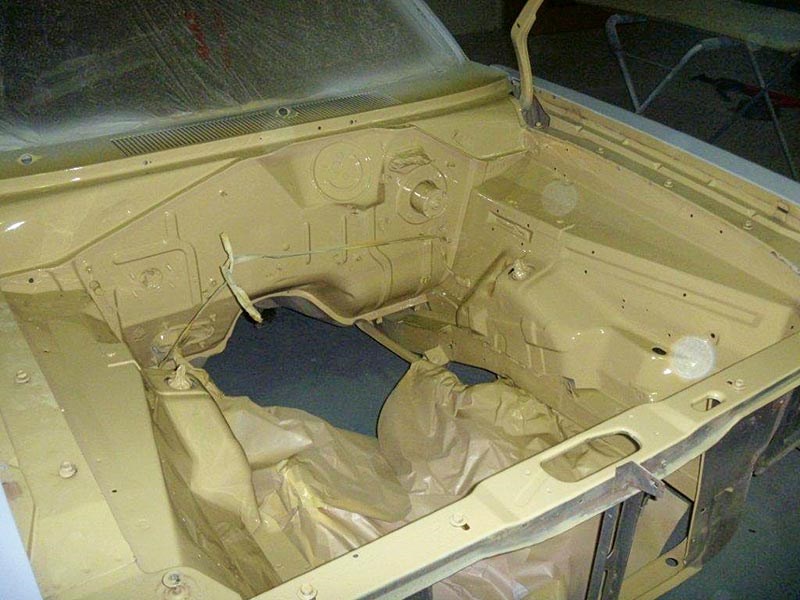 After: Prep and paint completed, ready for the Hemi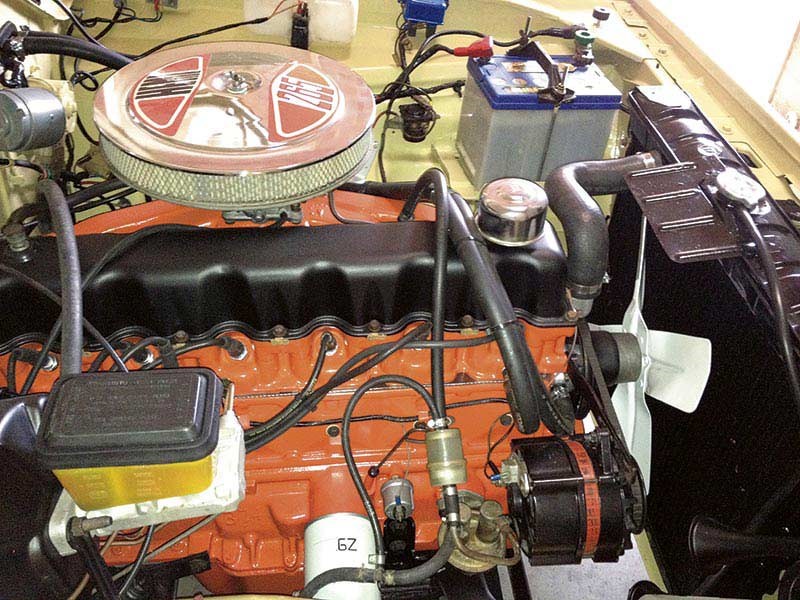 The 265 Hemi's worth, muscle and good looks make it an Aussie heart-throb

Out west, John Waldron and his deputy Adrian from Farrace Restorations bring a track-refugee RT Charger back to perfection
CHRYSLER VH RT Charger 
As a kid I was obsessed with Australian Touring Car racing – the GM vs. Ford vs. Chrysler battle was my favourite part of the racing, and I was always in the Chrysler camp. I loved it. I've always fancied Chargers and it had taken a long time before I could afford to start looking. Despite my passion for them all these years, this is my first one.
I spent about three years looking for the right car. I found a few ordinary cars, but because I'm in an office, and not mechanical or body/paint work, I needed it to be the best starting point I could find. I also love the fact they're unique – they're not another GT-HO replica.
I finally came across this base model VH RT Charger, in WA, which at first you might think was a no-go zone because the previous owner, also named John, had done lots of track and hillclimb work with it. He'd put a big number 71 on the doors and took it to Wanneroo quite often. But what reassured me it was a good car, aside from the straight panels and decent paint, was the fact the engine was tight, grunty and most importantly, he'd kept a log book history of everything he'd done in it. John even brought it to me on a tandem, rather than driving it over. He was the first owner, I was the second – I was its next custodian, not just another owner.
Adrian Farrace is one of the best guys for restorations over here, so I took the car in to him and got him to look it over. There was some rust in the usual spot under the windscreen, but also under the rear guards. I could've gotten Adrian to throw it back together then and there, but he already had it in pieces so under his suggestion, I agreed to keep going.
He loved the car the more he worked on it. It didn't drive the best when I took it in. It needed a new clutch, some suspension work and general TLC. It sits on the road perfectly now. I did some searching and found the optional ROH wheels which John, the previous owner, hadn't optioned when he bought it 41 years prior.
Talking of original parts on the car, there are quite a number. The windscreen is probably the most noticeable. It's the original screen, but in certain sunlight it's like looking through a flyscreen because you can see all the marks in the old glass. The interior is largely original – rear seats, the backrest, the door trims, and dash are original, although the trims were recovered. The roof lining was replaced with identical material to the original and the upholsterer did a beautiful job. Ironically, one item not original to this car is the ashtray, because former owner John, many years ago, had to rescue the car from his shed during bushfires that claimed his garage – which at the time housed the ashtray – so I had to source a new one. I did keep that original ashtray though.
Adrian had the bumpers front and back re-chromed and all the little steel trims and strips were carefully beaten out flat (or round depending what was needed). The paintwork also evoked some discussion between Adrian and I, mostly about that hard decision whether to go for acrylic or modern two-pack paint with a clear coat. As much as I wanted the Charger original and pristine, you just can't argue with the better look and protection the modern technique offers. Sure there's a lot of personal preference involved but I much prefer to keep the car protected.
With the paint done, we started sorting out the stickers which can be a bird's nest. Chrysler had a habit of putting sticker packs on so many things it can make it tricky to get them accurate depending what you're trying to achieve. Fortunately Adrian also took a heap of photos of the car before so we knew what went where. It also meant when suppliers finally sent the reproduction stickers, and yes this happened, we knew if they were the wrong kits.
I've found myself a pretty good mechanic and old school carby specialist through word-of-mouth and they help me with servicing and all that. Found a good auto electrician, too. So the radio and all the lights work!
Overall, I'm ecstatic with how it's turned out. There aren't many Blonde Olive RTs getting around now so it's great to have put so much energy – mine and Adrian's that is – into something so iconic, rare and fantastic to drive. Oh, and it's not a garage queen either. I love driving it to work, on weekends and thanks to Adrian's expertise, she goes like a rocket.
If you have a resto project of your own that you would like to share, we'd love to see it! Email us at uniquecars@bauertrader.com.au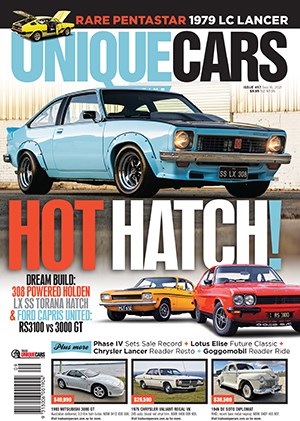 Subscribe to Unique Cars Magazine and save up to 42%
Australia's classic and muscle car bible. With stunning features, advice, market intelligence and hundreds of cars for sale.
Subscribe