1966 Ford XP Futura: Reader resto
---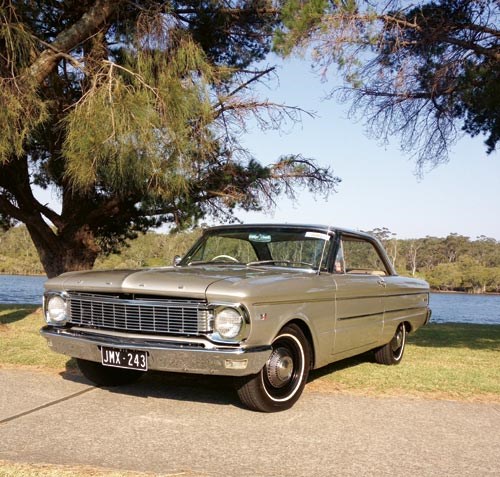 Reader resto: 1966 Ford XP Futura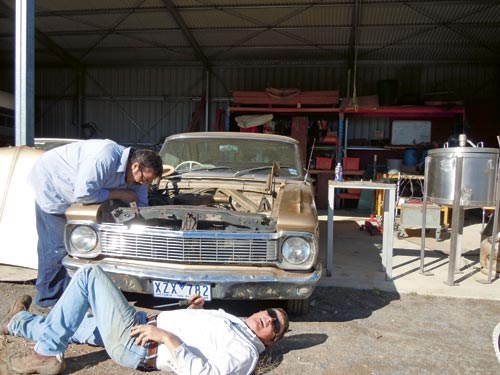 Reader resto: 1966 Ford XP Futura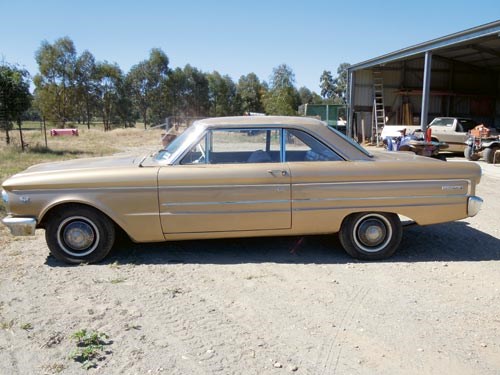 Reader resto: 1966 Ford XP Futura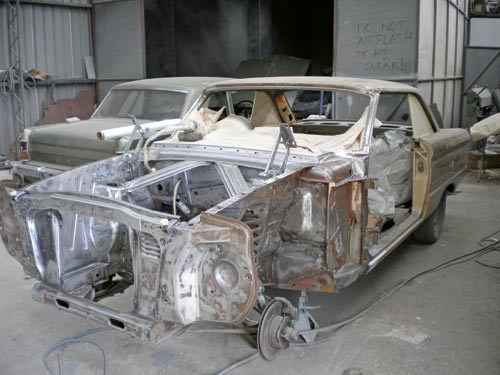 Reader resto: 1966 Ford XP Futura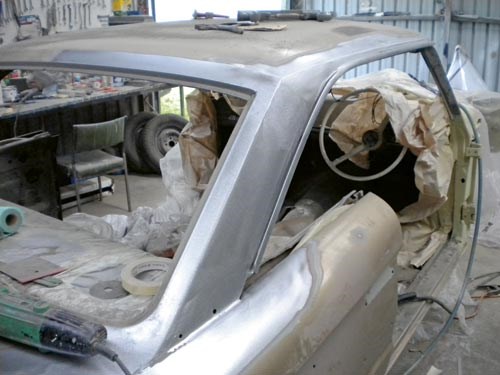 Reader resto: 1966 Ford XP Futura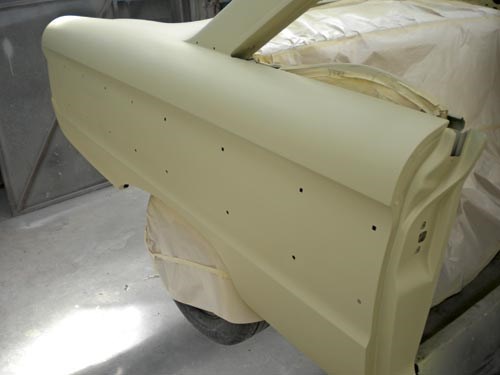 Reader resto: 1966 Ford XP Futura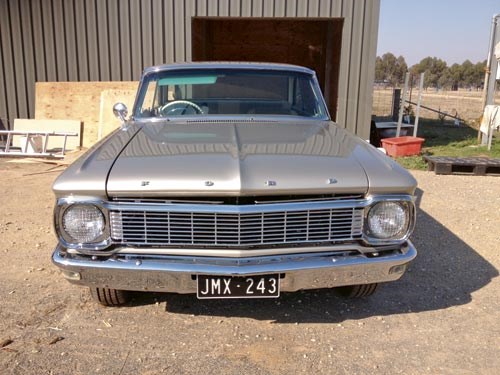 Reader resto: 1966 Ford XP Futura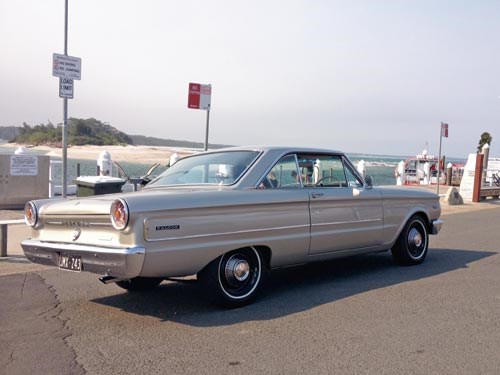 Reader resto: 1966 Ford XP Futura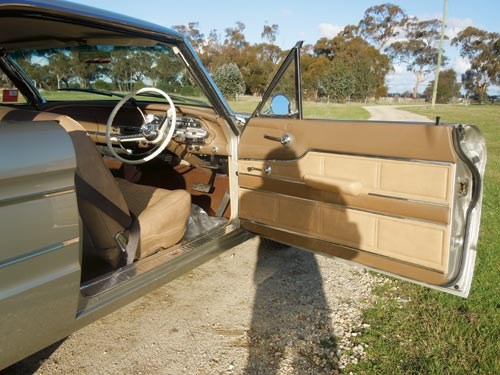 Reader resto: 1966 Ford XP Futura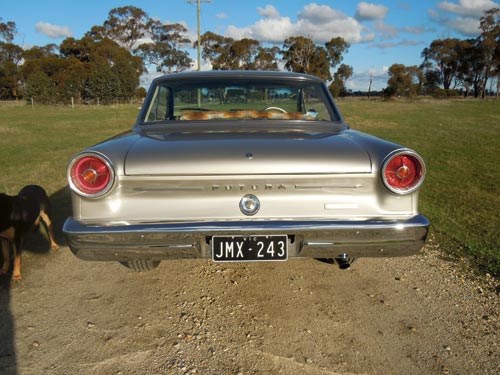 Reader resto: 1966 Ford XP Futura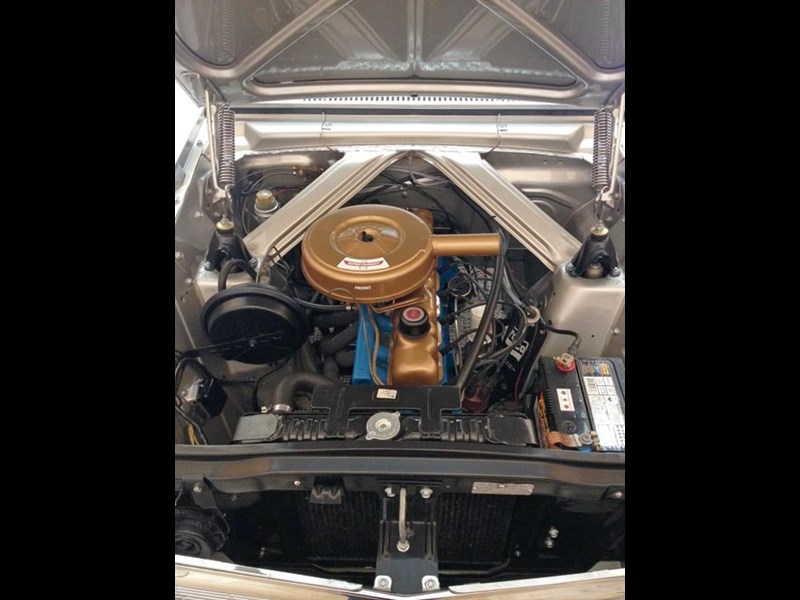 Reader resto: 1966 Ford XP Futura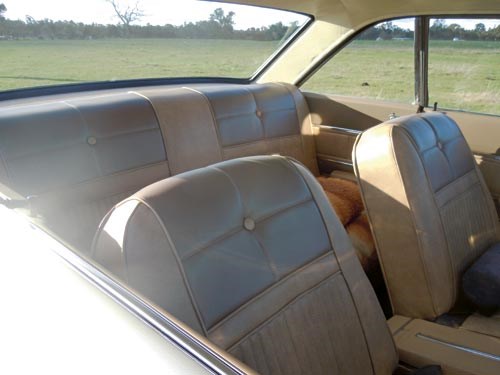 Reader resto: 1966 Ford XP Futura

Starting from a bare metal base, Chris Vanderberg has had his Ford XP Futura restored into the cool cruiser it is today...
1966 Ford XP Futura
This is my 1966 XP Futura coupe which was purchased by my brother in Geelong in 2002; he drove it for about six months but after that, it just sat in the driveway at our parents' house for the next decade, out in the weather. I swear I walked past it a thousand times until I was suddenly into cars. Many offers were made for it, even by passing people who noticed the car sitting there. So why was it there? Well, at that six-month mark my brother – its new owner – went abroad for work.
It's funny how things work out because 30 years ago I used to see Dad restoring an XY ute and thought to myself, "What the hell he is doing with that?" and now here I am. I claimed the XP, although my brother and I co-own it, and he takes it for a drive when he comes back home.
When I was transporting it from Geelong to my place in Rutherglen, up near the Murray [River], I had blokes passing me, giving me thumbs up as it sat on the trailer. This was back in 2011. I spent about $1500 to get it roadworthy and compression testing revealed it'd dropped two cylinders! So I got the tools out and stripped it.
From here it was my supplier Deon Cameron from www.earlyfalcons.com who convinced me to aim for the Early Falcon Nationals in 2013 and to do it properly. I was lucky because the car was completely original with matching numbers. The body was the priority, because of the weather it had been exposed to for so long. I did as much sanding and labour work as I could before sending it 'back' to Russell Pigdon at Pigdon Panels in Portarlington. I had been told he was an absolute genius and an old-school craftsman. He only takes on challenging cars and works by himself. Given my direction with the car, it was a perfect arrangement. I can't describe how much bog and old paint came off the panels; it was a thick layer. Russell quoted me, "Ten grand plus whatever I find", which made me laugh. Except it came out to about 18 grand by the time 10 months had rolled by. There was rust in the rear C-pillars and the countless pressure dints on the bonnet meant it was choked with filler. I didn't want any bog in the final result, so what you see is all metal and the paint is Ford's "DDD" paint code (aka Sunlit Beige) with a PPG Cobra coat. Pigdon's local auto glass mob put in a new windscreen while it was there. All the other glass is original.
The 200ci Super Pursuit straight-six went to Horsepower World in Albury and is completely reconditioned to original spec with the exception of electronic ignition timing to replace the old distributor. There was a bit of mucking around to source a correct harmonic balancer, but apart from that, there was no drama. I've had new pistons, rings, stage-one camshaft, crankshaft, lifters and bearings put in, and the head re-conditioned to use 98RON unleaded petrol.
As for the rest of the driveline, I've had the original BorgWarner three-speed column auto gearbox reconditioned, making the changes much slicker than before. The original Banjo diff has seen the specialists, but it was already in pretty good nick.
I've had the brakes rebuilt by Albury Clutch and Brake Centre where the Futura factory front discs have been machined, the booster re-built, along with new pads and rear wheel cylinders. Drums are still on the rear.
The original suspension got attention with lowering blocks in the rear bringing it an inch and a half closer to the road, Monroe GT Gas shocks fitted all round and the rear leaves and front coils cleaned up. Oh, and I've got 205/70 whitewall tyres on the original 14-inch rims. Deon did me the favour of restoring the original hubcaps too.
The interior was a nightmare. The first place I paid went belly-up. So I paid another place and finally got done.Door trims are original XP pattern and the colour is Ford's genuine Palamino Brown, and the original seats have been re-trimmed. Nothing in the interior hasn't been given a refurb. It has new carpets and sound-deadening, Deon from Early Falcon Spares found the new headlining and supplied me a full body rubber kit and chrome was done by Albury Electroplaters and Peter Coleman from Eldorado got every little dent from the stainless trim and it shone better than chrome. Tail-lights are original and could be better, but parts are scarce.
Entering the 16th Early Falcon Nationals in Sussex Inlet, NSW in October last year. Here I was at my first show with my first resto job and won Best Original XP, Best Original Hardtop and Grand Champion award!

XP Falcon parts
Reproduction XM/XP rear letters $75.00
Stop lamp lens XM-XP Sedan/wagon/coupe $52.50
XP Ivory Steering Wheel Restored $350.00
NOS Ashtray & assembly $99.99
Reproduction front & rear mudflaps With brackets $129.99
PARTS RESOURCES
rarespares.net.au
earlyfalcons.com
classicfalconspares.net.au
oldskoolfalcon.com
rubberconnection.com.au
 

*****
 
More reviews:
> Buyer's guide: Ford XM/XP Falcon Hardtop
> Starter classic: Ford Falcon XL/XM
 
Search used:
>> Search Ford Falcons for sale
Unique Cars magazine Value Guides
Sell your car for free right here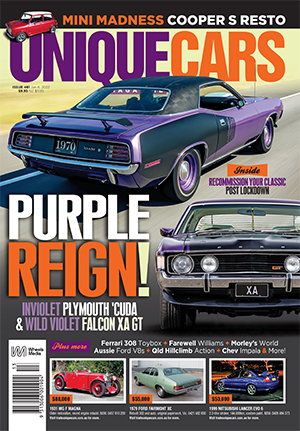 SUBSCRIBE TO UNIQUE CARS MAGAZINE
Get your monthly fix of news, reviews and stories on the greatest cars and minds in the automotive world.
Subscribe