Porsche RSK 718: Reader resto
---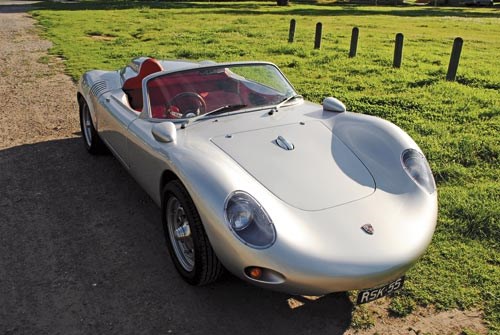 Porsche RSK 718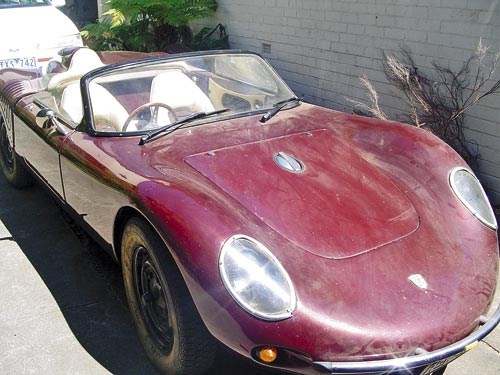 Porsche RSK 718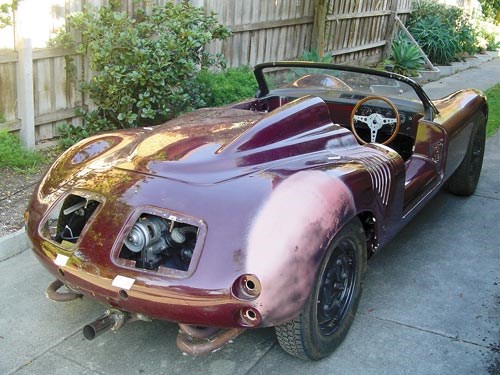 Porsche RSK 718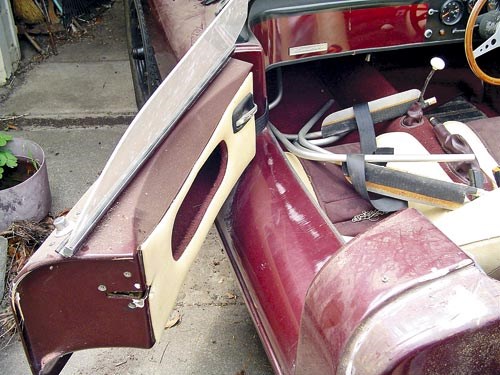 Porsche RSK 718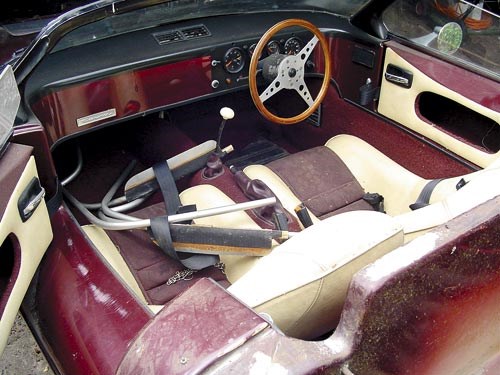 Porsche RSK 718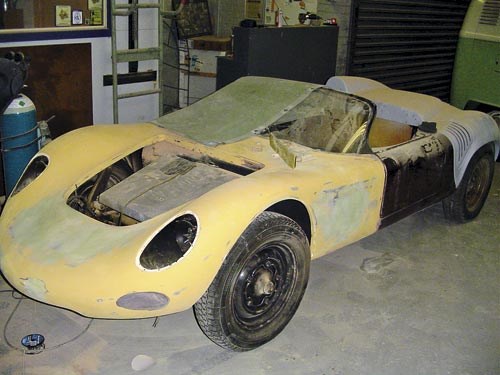 Porsche RSK 718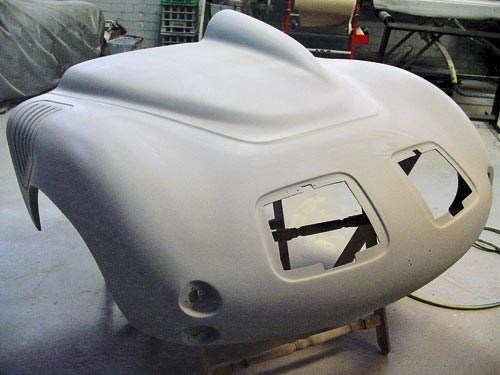 Porsche RSK 718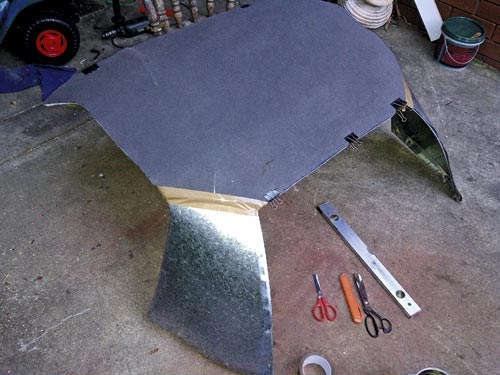 Porsche RSK 718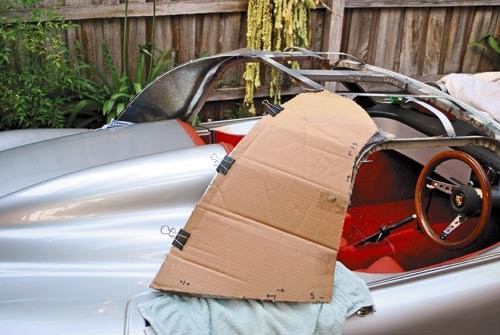 Porsche RSK 718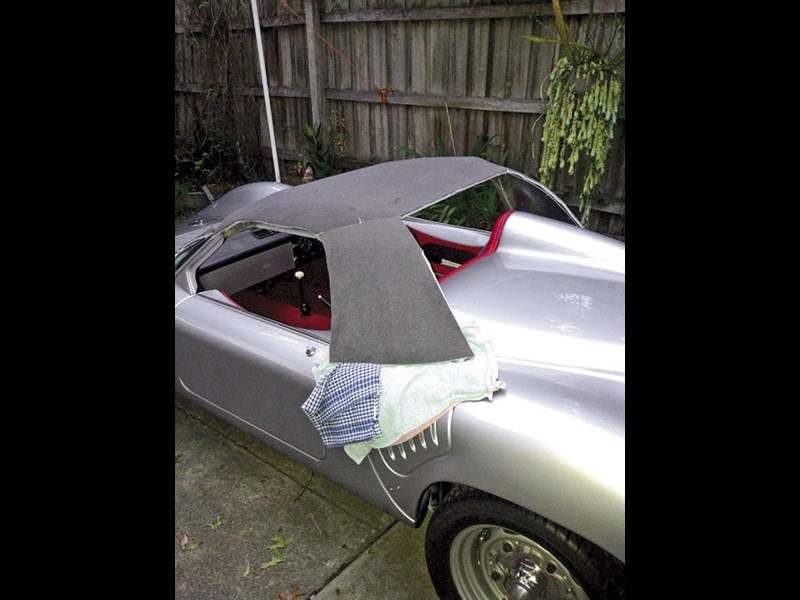 Porsche RSK 718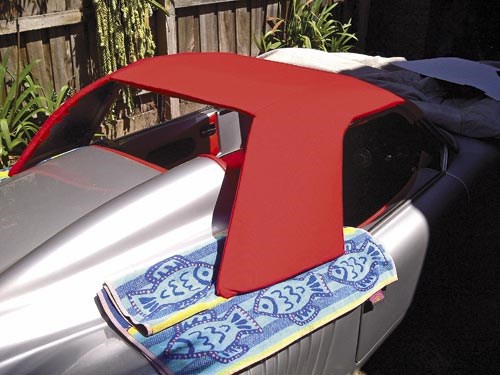 Porsche RSK 718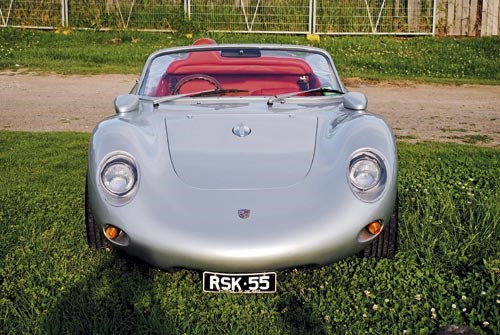 Porsche RSK 718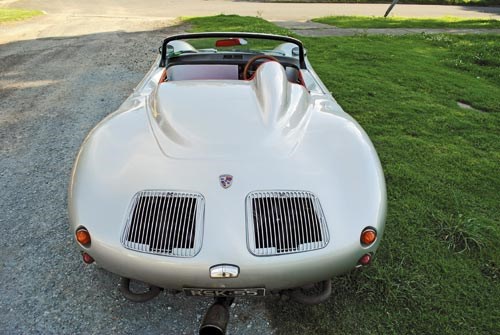 Porsche RSK 718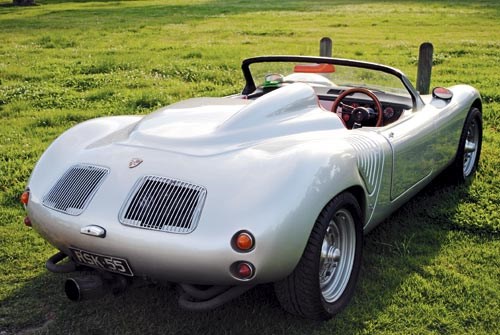 Porsche RSK 718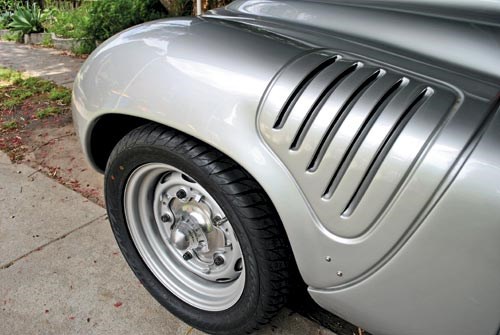 Porsche RSK 718

Tackling a replica can be fraught with danger, but Rafik Dous' Porsche 718 replica was definitely worth the risk...
Porsche RSK 718 resto
Mention 'Porsche Spyder 718 RSK' to most people and you will get a blank face. Mention Spyder 550 RS and you might get a twitch of a muscle. But mention the car that James Dean was killed in and most likely you will get a reaction. The Porsche Spyder 550 RS was the car that deprived the world of Dean's talent and the Spyder 718 RSK was its successor.
After a few serious accidents at high speed (the front of the 550 lifted-off at around 130mph) in the late-1950s, Porsche redesigned the front of the car to generate more downforce on the front and also redesigned the front suspension in a 'K' shape; hence the name RSK was introduced. The first cars weighed only 570kg and had the legendary mid-mounted Porsche 1.5-litre quad-cam four-cylinder engine which developed 106kW. It made its racing debut in 1957 and over the next five years, the 718 RSK won many notable races, including a class victory at Le Mans.
Any racing car that was produced in the late '50s in limited numbers and raced hard is unlikely to have many surviving examples more than half a century later. The few that are surviving today rarely come to the open market and many of them are kept in museums. On the rare occasion when there is a 718 RSK for sale, it is no surprise that they command a serious wad of cash. The last one sold in the US fetched US$1.7 million. The only one believed to be in Australia is owned by Lindsay Fox and is on display in the Fox Museum.
Take one 'successful iconic car', add 'high desirability' and 'lots of money to own' and what you have are excellent reasons to reproduce the original at an affordable price. That's exactly what Spyder Conversion did in the mid-'80s from its Boronia workshop. The two men behind Spyder Conversion were Richard Raftis and Roger Tomlinson. Raftis fell in love with the RSK reproduction when he saw one in the UK and decided to bring it to Australia. The rights were bought, the moulds were shipped, two cars were made... then Australian approval was rejected.
Back to the drawing board, both men created Spyder Mk II from scratch using a wooden buck, and received ADR approval without problems. A few cars were manufactured and sold to individual builders, while four were factory-built. Unfortunately Spyder Conversion went out of business after a couple of years.
The car you see here is number three of the four factory cars and was featured in the Oct/Nov 1985 issue of Sports Car World. Only two other cars are known to have survived, one in Tasmania and one in SA. Another caught fire while racing and burnt to the ground.
I found the RSK by total coincidence. I was not really into reproduction cars, let alone looking for one. I caught the early Porsche bug a few years back and it became slightly unmanageable. Right now I have three Porsche 356 projects on the run (a '55 Speedster, a '60 cabrio and a '53 coupé). Going to the Annual Porsche 356 Parade in November has been a pilgrimage for the last 10 years. A car that I saw every year and admired greatly was a reproduction of a Spyder 550. After speaking to the owner in 2009 and inspecting the car closely, I was convinced I had to have one and soon.
A few days later I was on some internet forums searching for one. I quickly found out that most reproductions you find for sale overseas are near-impossible to register locally. One gentleman who owned the car you see here responded (it was his first response on the forum ever!) mentioning he had a 718 RSK reproduction and it was registered for many years in Victoria.
I didn't really know what a 718 was back then so it was Google to the rescue. I loved the shape even more than the 550 and started communicating with the previous owner in late-2009. He wasn't exactly responsive, let alone wanting to sell. After three months of convincing (more like harassing), I managed to book an inspection. It turned up to be two doors up from my in-laws' place which I have been visiting for more than a decade!
He bought the car five years earlier with the intention of restoring it but never got around to it. The car was in a shabby condition all around but surprisingly I was very clear on what I wanted to do with it. A further two months of negotiating went past before the car was trucked to my driveway in March, 2010.
During the first few days, I devised a resto plan. For starters, the RSK had to be silver like the original 718s. It had to have the brightest red interior I could find. It had to be practical enough to be driven often. At that stage, it had none of that; the car was not practical to be driven at all. The doors swung open less than 10 inches which made getting in the car very difficult. Sure, you could sort of jump in but that wasn't going to work in the long term because I was planning a hard top for the car so I could drive it during the Melbourne winter. Additionally the layout of the seats and the reach to the pedals made it near-impossible to operate the car safely. I couldn't even have a clear line of vision to the road ahead because the top of the windscreen was right in the line of sight so basically I had to do a lot of ducking to be able to see out.
By the end of the first weekend of ownership, the car was completely stripped and booked for a trip to the panel shop. Before it made the trip, I took enough measurements of the interior to see which seats would work, allowing enough reach as well as sitting as low as possible to improve vision.
The car was delivered to the panel shop in May and I was told it would take eight weeks to complete. Although it took nearly four months, Brian Davies (owner of Unique Classic and Custom) did a magnificent job. Apart from applying the flawless silver paint, he also slightly flared the rear guards as well as making hinges from scratch which allowed the doors to swing open nearly 90 degrees. The hinges consumed more than 40 hours of Brian's time and are pieces of art. The Spyder's pedal cluster was ditched in favour of an original Porsche 356 example which allows reach adjustment. The rear flip panel (which is pretty much the whole rear half of the car) had locating pins fitted in order to stop it from rattling over bumpy surfaces.
While the car was at the panel shop, I searched for the correct seats and trimmed them myself. I also trimmed a complete carpet set to match. I pulled the original 1900cc engine apart and gave it a quick refresh, replacing all the seals etc. I hated the bumper bars because they cluttered the flowing curves of the car so I ditched them in favour of hidden ones I made myself.
The car came back from Unique Classic and Custom in September and I immediately started putting it together. Within four weeks, it was all back in one piece and running, although I had some minor electrical issues which we later rectified. Now the seats sit as low as possible allowing full vision of the road. I also put them on longer tracks for further adjustment. Together with the 356 pedals, there is no reach issue any more.
In November, a trip to the local workshop to obtain a Victorian Roadworthy Certificate went without too many dramas and so did the trip to VicRoads to get the car's first registration since 2003, although many blank faces were pulled and head scratches were performed.
Like any other project, getting the car on the road did not mean the job was done. Many refinements have taken place since then, including fitting the hardtop. I had nothing to start with so everything was created from scratch. Measure, try, re-measure then repeat again until I got the frame right. Then I covered it with aluminium, sound- and weather-proofed it then applied the red canvas to finish it off. The hard top brackets are totally detachable so once removed, you can't tell if the Spyder ever had a top on it.
Although I don't particularly like driving the car with the hard top fitted, it was one of the best things I did as it allowed me to drive the car during the winter months. And yes, this is my daily driver!
The car sits very low (at just 36 inches high it's four inches lower than a Ford GT40) so it was a bit scary to drive initially with everything towering over it – even pushbikes. I'm used to it now and enjoy every minute.
I have a Porsche 912 engine sitting patiently in my garage that I plan to fit at some stage, as long as it won't compromise the car's full road registration. As it weighs less than 700kg the current engine provides more than adequate motivation.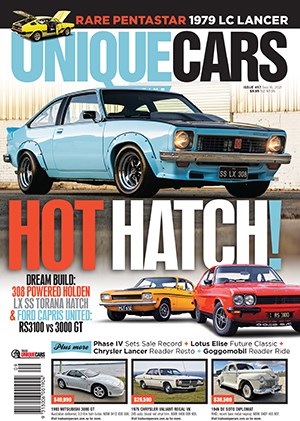 Subscribe to Unique Cars Magazine and save up to 42%
Australia's classic and muscle car bible. With stunning features, advice, market intelligence and hundreds of cars for sale.
Subscribe