Ford XA Fairmont GS: Reader Resto
---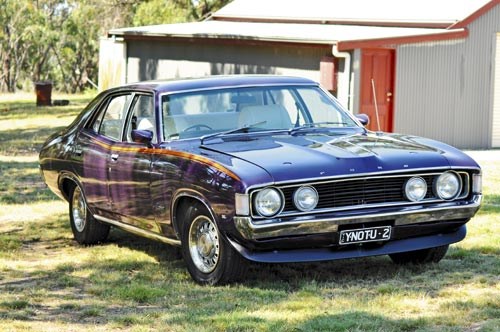 Ford XA Fairmont GS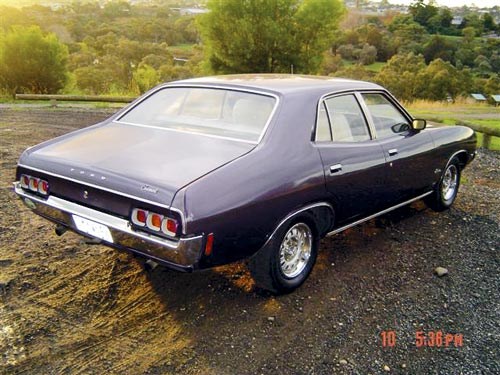 Ford XA Fairmont GS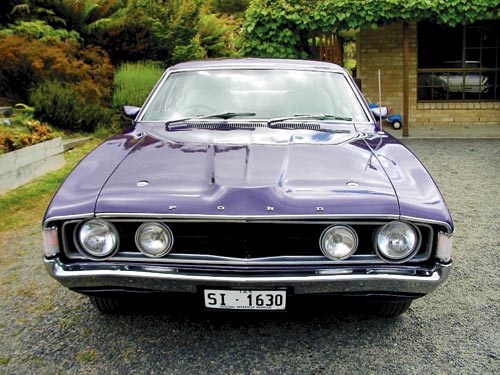 Ford XA Fairmont GS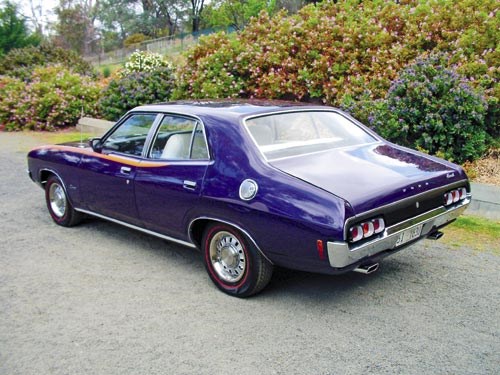 Ford XA Fairmont GS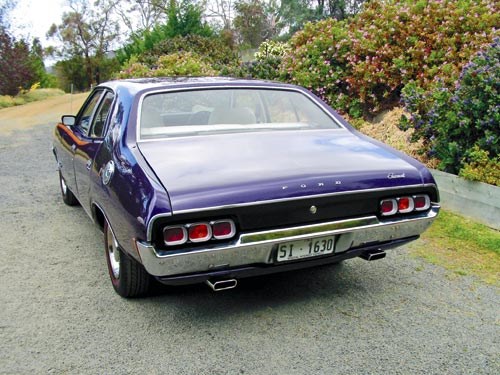 Ford XA Fairmont GS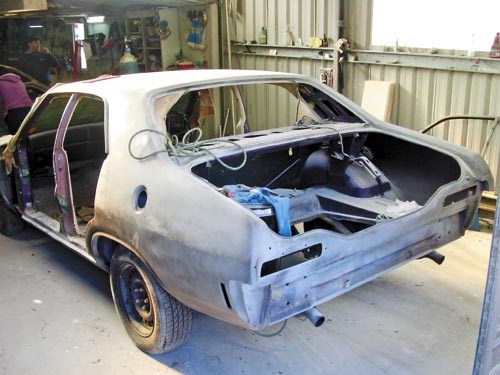 Ford XA Fairmont GS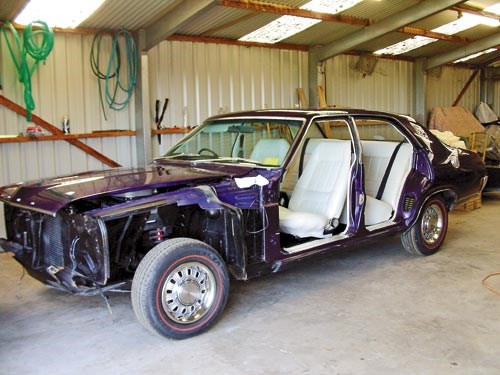 Ford XA Fairmont GS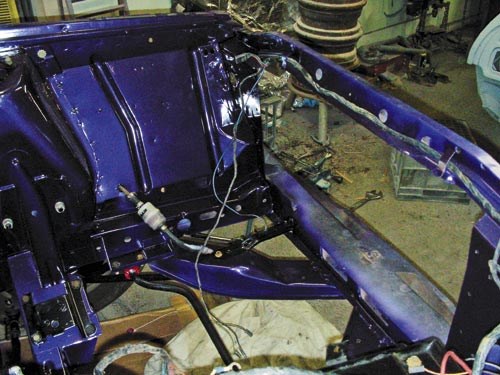 Ford XA Fairmont GS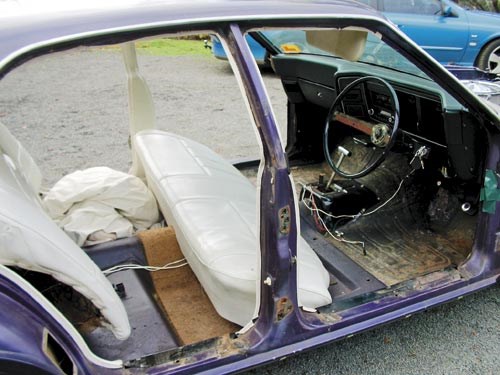 Ford XA Fairmont GS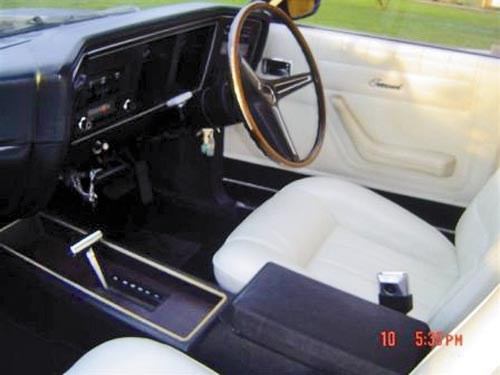 Ford XA Fairmont GS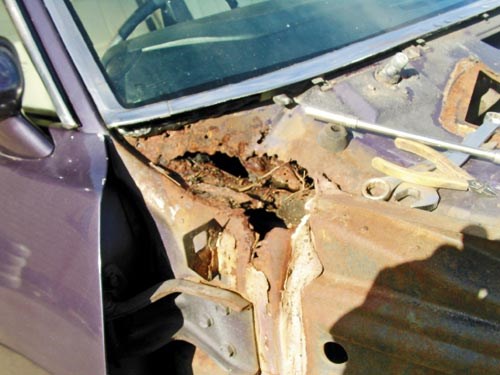 Ford XA Fairmont GS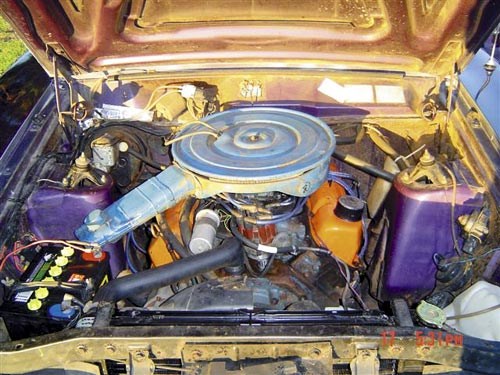 Ford XA Fairmont GS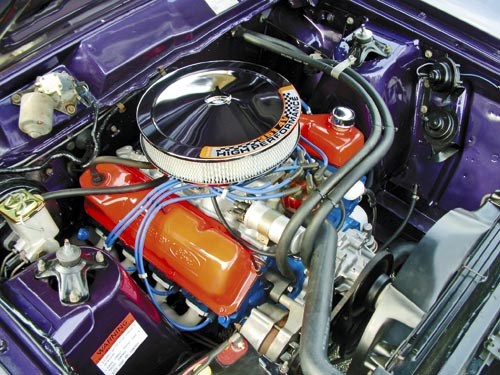 Ford XA Fairmont GS

Mark Challis dove in the deep end with his first restoration, tackling this rusty but rare XA. He tells his story
Ford XA Fairmont GS resto
This restoration started years ago when my uncle worked in a Ford dealership in Shepparton and supplied my dad with a range of V8 Fords! I loved them and my dream was to own a GT. I bought a silver XW in 2000 but in 2003 I needed some money so it had to go.
A couple of years later I was back on the lookout for a restorer but prices for GTs had gone crazy. I spotted this XA in Unique Cars – purple, white interior, GS options and the mandatory 351. I lived in Tasmania at the time and the car was in Geelong but I'd bought a ticket for the boat back so he had a pretty good chance of selling it to me.
Shortly before this I had been one of the founding members of the Classic Ford club in Tasmania, so when I went to Geelong I was fully up-to-date with what numbers I needed to check and where to look for rust etc. Turns out I should've looked harder, but it was love at first sight. I did a deal and drove off towards Melbourne – knowing how much rust we eventually cut out of it it's a wonder it didn't fall apart on the way.
My first stop on returning to Hobart was a local Ford expert who lifted the bonnet and declared, "It's a real one but it's a shitheap." He said it was fixable with time and money; two years and over $20,000 later I proved him right.
Since this was my first restoration I was determined to do it properly. I upsized the beer fridge in the shed and prepared myself with as much information as I could, including a verification letter from Ford. Being part of the Classic Ford Club was key; I was able to access great tradesmen and advice which saved me lots of time, though not the skinned knuckles and frequent threats of divorce from my wife.
My priorities with the build were safety and a reasonable level of grunt. A good mate in the club, Paul Percy, offered to paint the car if I pulled it apart. He suggested getting the engine done during this process so we could access the engine bay. This was a good idea but remember one thing: Cars are easier to move around under their own steam.
The engine was a critical part of the whole process. I wanted to improve its output but not go too crazy given the originality and rareness of the vehicle. I took the engine to Alby & Jan's in Hobart – I was told they aren't cheap but they are good. I explained my requirements and we ended up with the following: Balance and blueprint, Boss camshaft, 302 conrods and matching hypereutectic pistons, Edelbrock performer intake, Holley 600 vacuum secondary carb and an alloy water pump. We kept the 2V heads but modified them with 4V valves.
It's a reliable mix and seven years on it's never let me down. I had the FMX auto serviced and it handles the power easily. The car already had headers on it so I had them cleaned up and coated in matt black. The exhaust needed replacing and I was torn whether to go back to the correct single outlet or upgrade to a GT-style dual system. Paul used a GT rear section to template the body positions, I found some NOS tips and took it to a guy in Hobart, stressing it had to be spot-on. He told me he was a Ford dealer apprentice when the XA came out – it's nice when things work out like that.
With the grunt sorted, I turned to safety. All the steering components were replaced and we upgraded the shocks and bushes, overhauled the brakes and fitted a new booster. The fuel tank was removed and cleaned and the fuel sender replaced so we also re-ran the fuel lines.
Inside, the only re-trimming required was the top of the back seat and one seat panel on the driver's side. The seatbelts were in good condition but I found new moulded carpet and I made and sprayed a new rear parcel shelf myself. I sourced the rear speakers from a wreck though the original push-button radio doesn't work – I am going to fix that.
The biggest job of the whole process, though, was the body. Once we started pulling the car apart it became evident that rust was an issue. There were rust spots the size of footballs in both sides of the scuttle and as we went back to bare metal it just got worse. I hadn't planned on buying another car but I found an old XC – I called it the organ donor – which had the sections we needed. Paul also fabricated a number of sections including the lower boot panel and did an amazing job. We didn't use any bog bar for finishing – all the repairs were completed using steel.
Throughout the restoration, the internet and Rare Spares became my best friends. Along the way I decided I would make three key changes (bar the engine mods) to the car outside its original specification to personalise my car. These were: a GT grille and original driving lights; the GT exhaust and tips and a set of recessed bonnet pins. I considered bonnet flutes but I thought it would be a step too far. It's now my car the way I want it.
It was a big process and a huge learning curve for me. I couldn't have done it without the help of the car club boys and some great tradesmen. Once finished, it's hard to describe the difference when you have restored a car yourself – it's a good feeling that's for sure.
My daily driver is a Mitsubishi Evolution X; a more opposite car to the XA would be hard to find, but I respect and enjoy both vehicles equally. I just have to remember when I swap from the Evo to the Ford to slow down in corners! I'm now getting itchy to do another car; I'm not sure what it will be but I won't be parting with the XA that's for sure.

XA PARTS PRICES
GT exhaust tip: $64.35
Door scuff plate: $28.50
Body rubber kit: $1283.14
XA GT Fender: $850.00
Indicator lens: $38.60
Roof headliner: $192.50
Engine bay: decal kit $61.92
PARTS RESOURCES
Unique Cars magazine Value Guides
Sell your car for free right here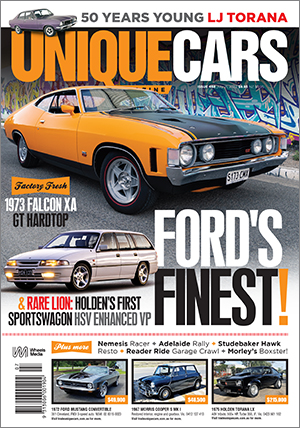 SUBSCRIBE TO UNIQUE CARS MAGAZINE
Get your monthly fix of news, reviews and stories on the greatest cars and minds in the automotive world.
Subscribe