1970 Mini Cooper S: Reader resto
---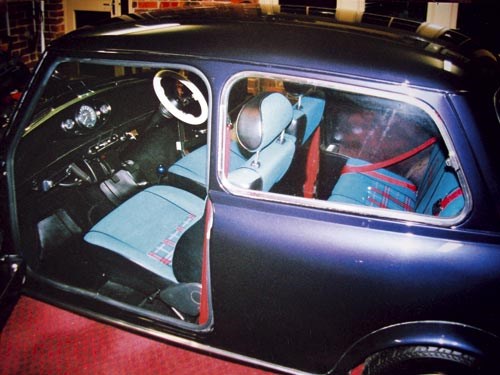 1970 Mini Cooper S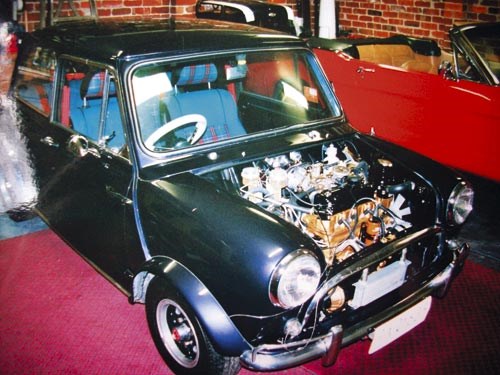 1970 Mini Cooper S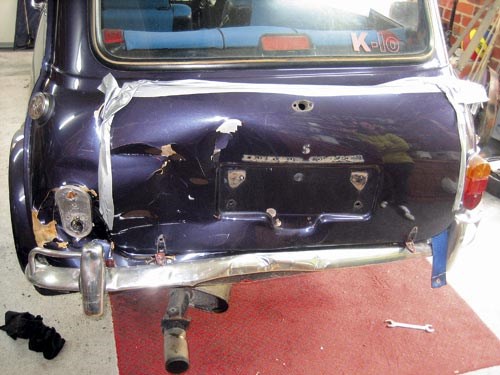 1970 Mini Cooper S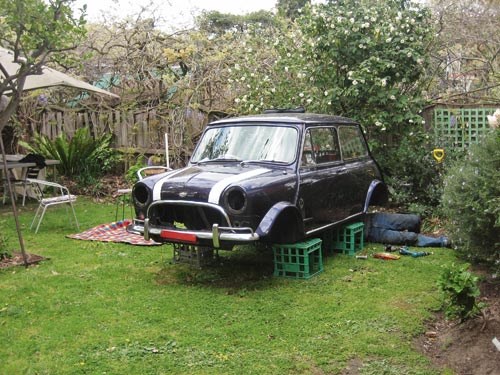 1970 Mini Cooper S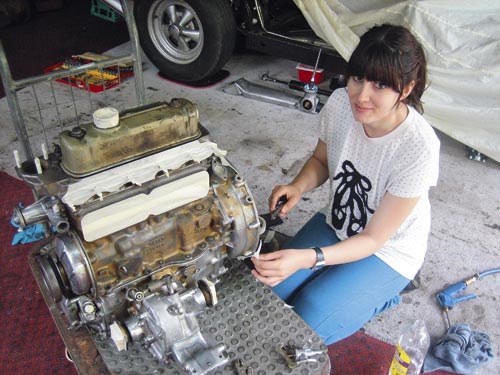 1970 Mini Cooper S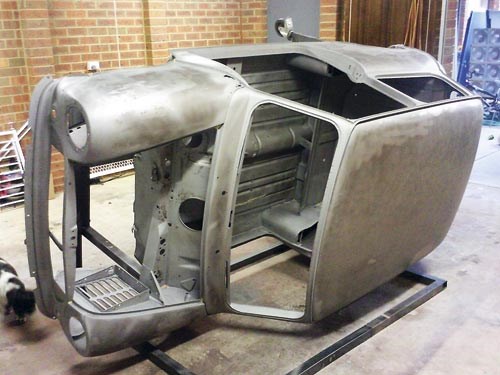 1970 Mini Cooper S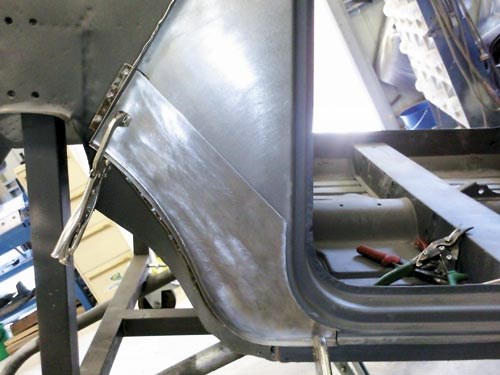 1970 Mini Cooper S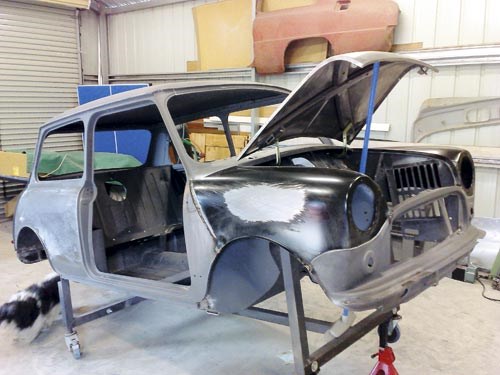 1970 Mini Cooper S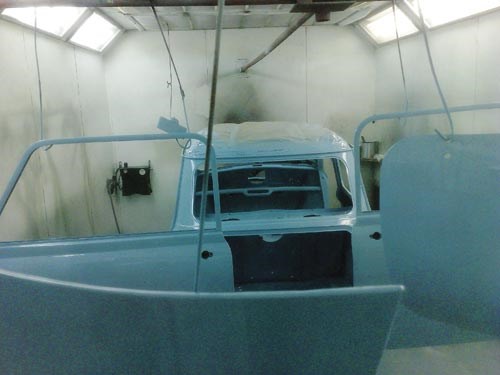 1970 Mini Cooper S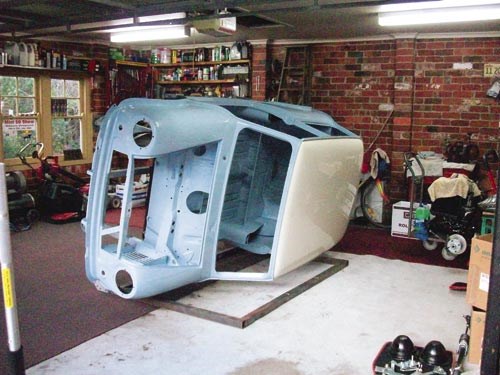 1970 Mini Cooper S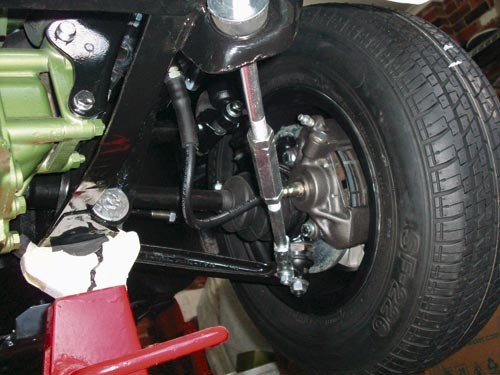 1970 Mini Cooper S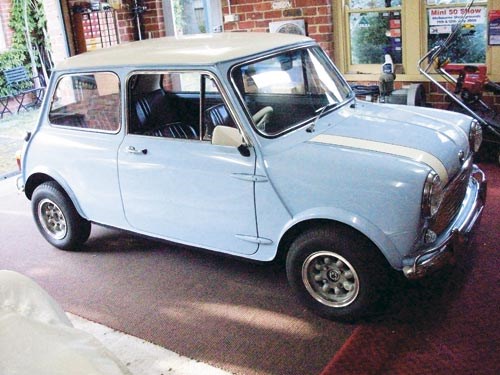 1970 Mini Cooper S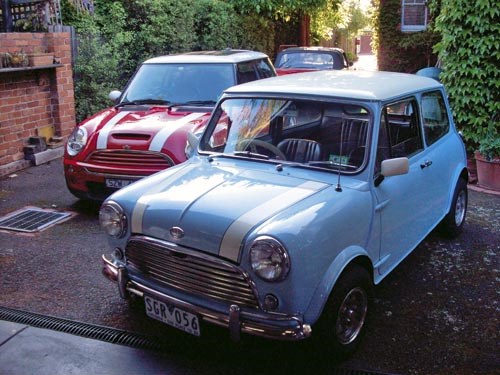 1970 Mini Cooper S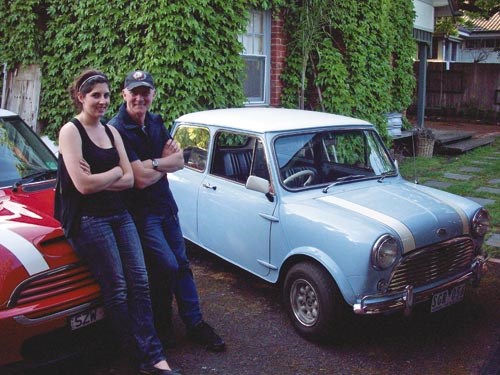 1970 Mini Cooper S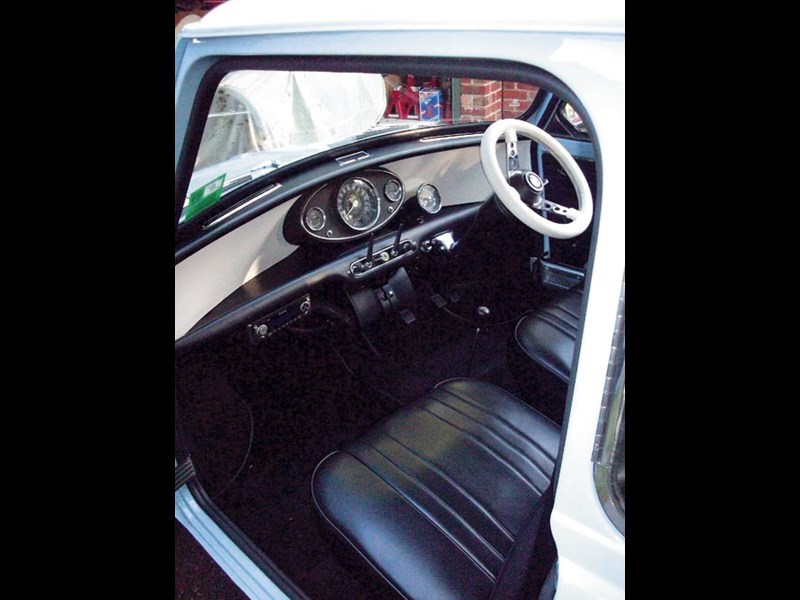 1970 Mini Cooper S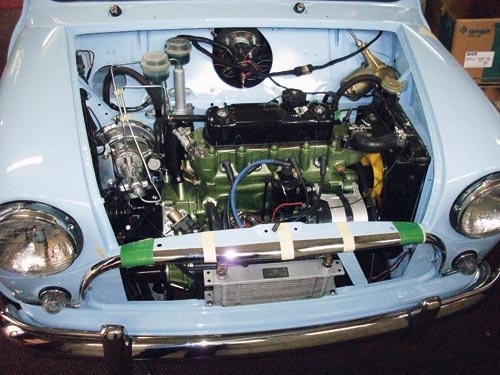 1970 Mini Cooper S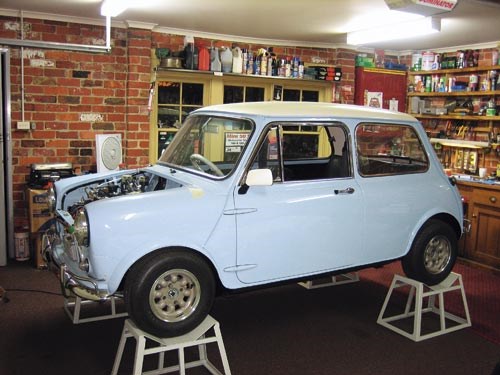 1970 Mini Cooper S

From roughie to beauty. Come for the ride as one of our valued readers builds one of Britain's most iconic cars.
1970 Mini Cooper S resto
Growing up in a car-focused household, it was natural that Kate Vella would choose as her own first car something interesting and individual.
Kate's introduction to driving had been behind the wheel of dad Joe's Mustang and the family garage was haven to a variety of vehicles plus all of the gear needed to maintain them.
Seven years ago and aged just 18, Kate bought a Mini Cooper S Mark 2 which would serve as her regular transport until a 2009 mishap forced a complete strip and rebuild.
Bright purple, with flashy customised seats and a white leather steering wheel, it wasn't going to win any authenticity awards should she happen to venture near a Mini Owners' display day but Kate loved her Mini for a range of reasons.
"It was cute, handled really well and was easy to see out of and park," she said. "Unfortunately, one afternoon in September last year, another driver didn't see me waiting to turn right and the Mini looked headed for the wreckers."
"When we got the car home the damage didn't look too bad," Kate related. "But the more you looked you could see how far the effects of being hit extended; the frame was bent and the floor buckled."
Kate's insurer declared the car a write-off but she wasn't going to give up that easily on a car that had grown up with her.
"We bought the wreck from the insurance company then my dad Joe went looking for a decent body shell that we could use to rebuild it," she said.
For several weeks, the damaged Cooper sat on a platform of old milk crates which gave access to items that would be removed and transferred to the replacement body.
As Kate recalled, it was at times a tedious job but would ultimately make rebuilding the car easier and far less expensive than starting from scratch.
"We would put parts from my car and the one we bought side by side and pick the one that was better, or at least needed less work to make it right," she explained. Where neither of them was really good enough we would get one to replace it." 
Joe found a suitable body at Northern Mini Parts in the Melbourne suburb of Heidelberg and quickly had it sitting in his shed alongside the Mustang and a Corvette restoration project that was put aside while the Mini was being rebuilt.
"It (the Mini) was Kate's everyday car so it was important that we got stuck into it and got it back on the road as soon as possible," he said.
The body that Joe acquired was in decent shape but close inspection revealed areas of rust and damage that would need expert repair if it was to serve its purpose.
That job fell to Greg Newton, a panel beater friend of the Vella family, who undertook the task of fully restoring and painting the replacement body.
First task was to strip the shell which was then sent for bead blasting so hidden defects could be identified and eliminated before paint preparation.
"The roof had rust so that was cut out and new metal shaped to fit," Kate said. "It also had some rust inside the back mudguards and none of the front ones we had were much good so we had to find a replacement pair and fit those."
Almost seven months after the purple car was damaged, the body was fully prepared and ready to paint in Kate's "second choice" colour combination of Powder Blue and white.
"Originally I'd wanted a darker Surf Blue but it was hard to match," she said. "Then I saw a car in this colour and found out what it was but before committing to it we did a test spray on a piece of stainless. It looked good so Greg could then go ahead with the painting."
Due to meticulous preparation work and Joe's guidance, the reassembly process was tedious but problem-free.
"Things like bolts and small parts that were going to be nickel-plated were all dumped in caustic soda to get rid of any dirt and rust then washed and dried," Joe explained. "Doing that makes it easier for the platers, gives you a better job and saves money so well worth the extra bit of time you spend.
Kate rates refitting the engine as the most fiddly and challenging aspect of the job. It had been rebuilt some years earlier by Mini specialist Link Automotive so needed little more than a thorough clean and replacement of minor components like the air-filters.
"There is so little room to work in the Mini engine bay you have to be really careful with everything you do," she cautioned. "All of the paint was new and we would have hated to damage it so it was a very tedious process getting the engine in and then everything else that goes around it."
While waiting for the revamped body to arrive, Joe had removed and checked the original car's suspension and braking systems. Most components were in usable condition and were refitted to the restored body, together with a set of ROH Contessa alloy wheels.
Not so the interior with its somewhat extroverted seat trim, worn carpet and other compromised components. Fortunately though, a set of standard seats had come with the original car and careful storage ensured they had remained in excellent condition. 
New carpets and hood-lining were fitted by Straight Line Trimming and the steering wheel was recovered in white leather.
"The wheel isn't standard but I like it much better than the big, genuine Mini one," Kate confided. There's also a heater and radio so it's got all the comforts I need."
Reunion after a year of absence from her 1970-model was, for Kate Vella, an unexpected shock. While her car was being rebuilt, Kate had been using her mother's gadget-packed BMW version and her initial response to the older car's cabin was that it "felt so big...and so empty."

WHAT IS IT?
The British Motor Corporation introduced an 'S' version of its Cooper-modified Mini in March 1964, followed by the more common and reliable 1275cc version.
Australian assembly of the Morris-badged Cooper S began in 1965; all Australian cars with wind-up front windows in place of British cars' sliding glass and twin fuel tanks which gave local Coopers a range of better than 500km.
Fuel capacity combined with sheer weight of numbers – the field included 24 Minis of various types models – saw the 1966 Bathurst 500 dominated by compact front-wheel drives and Coopers filling the first nine places.
The Mark 2 version arrived in 1969 with new oval-shaped badges front and rear and plastic wheel-arch extensions. The drilled steel wheels on Mark 1 cars protruded beyond the mudguards and in some states contravened registration rules.
Top speed of a standard Cooper S was only 158km/h but that didn't stop hundreds of the Mark 2 version being used as unmarked police cars.
OWNER SNAPSHOT
AGE: 25
JOB: Merchandising Stylist
HARDEST PART OF RESTO: Making sure I went out every day, even in winter, to do a bit of work on the car and when something doesn't work keep on trying.
BEST PART: Getting my car back after all that time and working on it with my dad.
NEXT PROJECT: Helping dad with his Corvette as he spent so much time doing my car. 
COUNTING THE COST
Replacement Body Shell: $1280
New Bumpers: $1800
Trim: $800
Paint & Consumables: $1100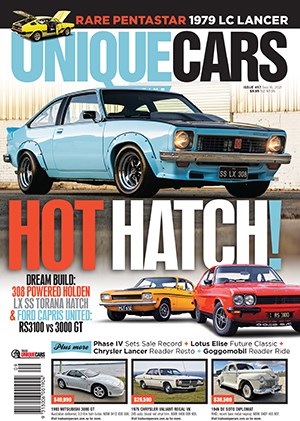 Subscribe to Unique Cars Magazine and save up to 42%
Australia's classic and muscle car bible. With stunning features, advice, market intelligence and hundreds of cars for sale.
Subscribe