Project HQ GTS tribute Part 11: Almost Complete
---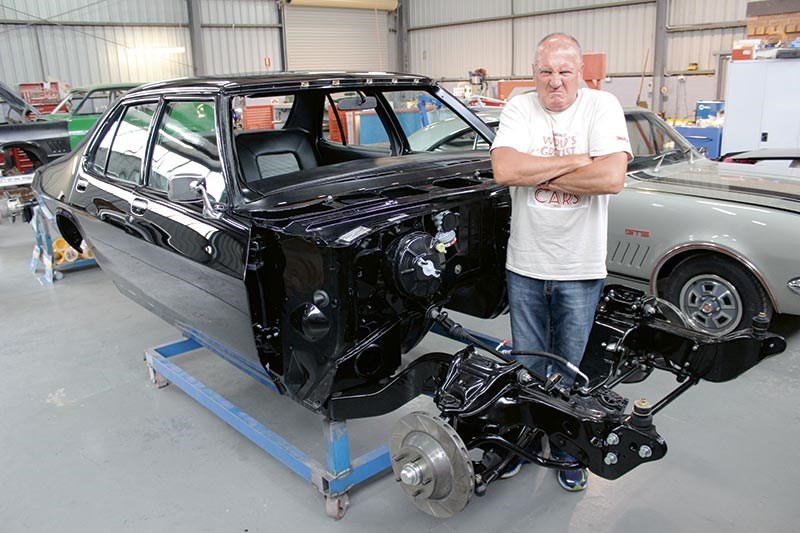 Uncle Phil has figured out why our Monaro's a bit down on power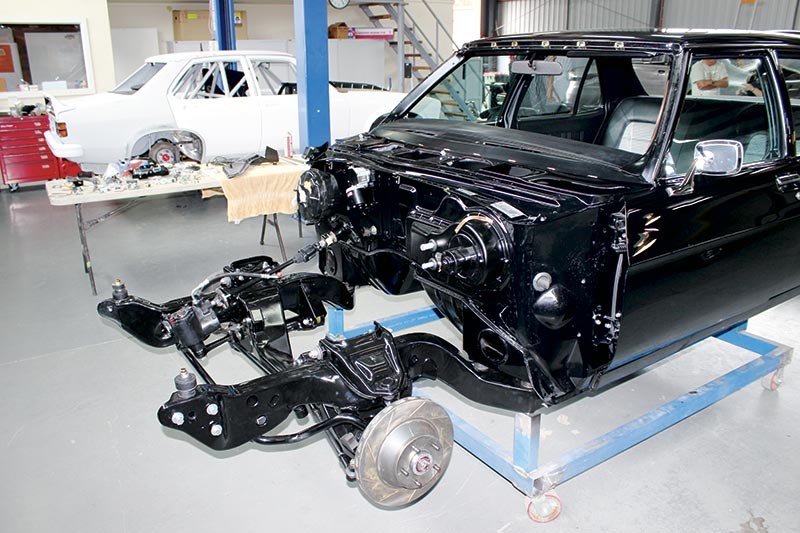 It looks a long way from finished but the good stuff is incoming and fast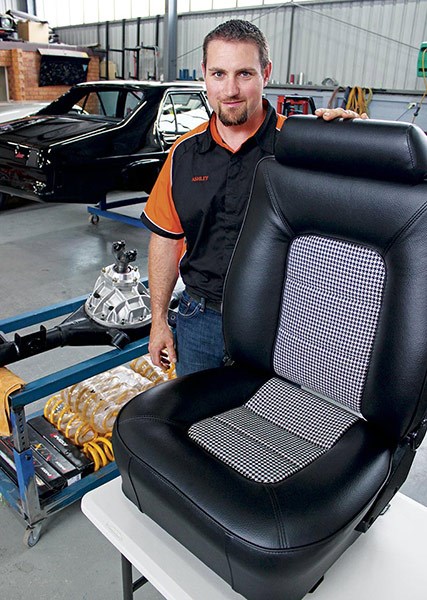 Custom-built seats retain original look but with far superior support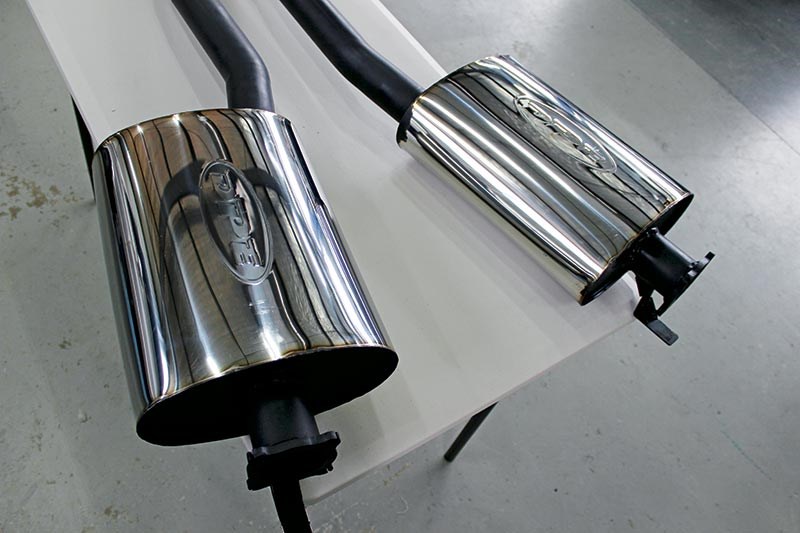 Defillipo's custom exhaust involved a bit of head-scratching to design and build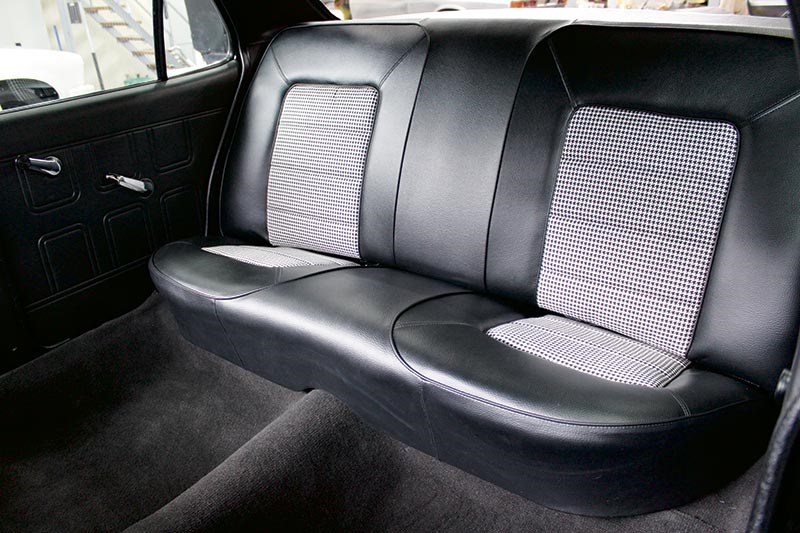 Custom-built seats thanks to Ashley Eames at the Bendigo-based A&H Trim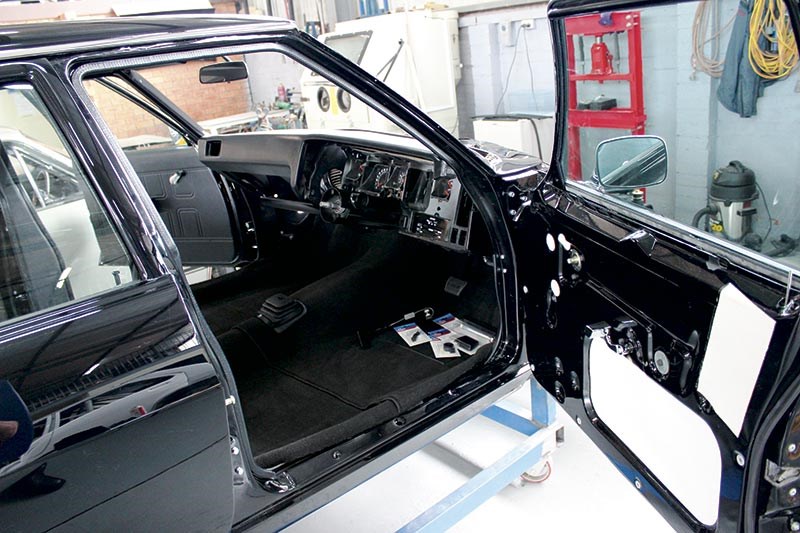 Project GTS is all coming together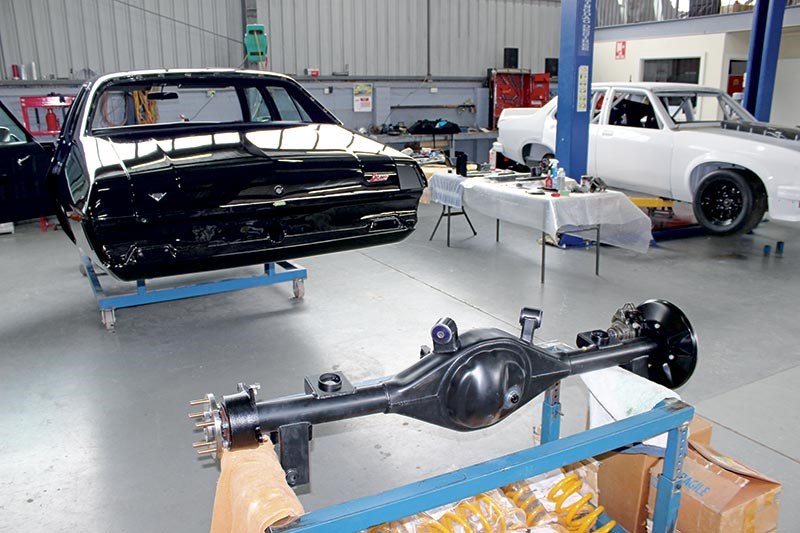 Project GTS is all coming together

Project HQ GTS tribute build part 11: It's still got many cubic inches of fresh air under the bonnet, but don't panic. Project GTS is almost on the home straight.
Project HQ GTS tribute Part 11: Almost Complete
CRACKING THE WHIP
Where's my engine?!"
"Hi Phil, nice to see you too…"
Uncle Phil, never the world's most patient man, was getting twitchy, which is pretty normal at this stage of a build. As Gary – ringmaster at Bendigo Retro Muscle Cars – predicted some months ago, this would be the tricky end of the project. Just trying to get all the bits in one place at the same time would be a major juggling act. And, despite appearances, it's going well.
Young Sean over at Top Torque in Melbourne has been pulling some super-long hours to get the assembly of the long-stroke 355 engine (supplied by Precision International) complete. We had a bit of a hold up with the flywheel, but that's sorted.
Meanwhile Mal Wood Automotive, up in Warwick in Queensland, has been assembling the perfect transmission – a custom-made Tremec.
So while all those folk were busy stitching together the big components, Gary decided to take the front panels off the mighty HQ. Eh? There is method in his apparent madness.
"We ripped the front off it so we could just slide everything in and not crawl all over the nice paintwork," he says.
"We're ready for the 355 stroker. When we get it, it will go on Lyndon Little's dyno and he'll tune it. Then it's right to put in the car."
Having the front panels removed at least gave us a chance to get a good look at the front-end componentry, the vast majority of which is Rare Spares gear. "We went to their parts catalogue recently," says Gary, "And found a couple of new pages of parts.
We haven't done the numbers yet, but I reckon about 40 per cent of the build is Rare Spares and it's OEM quality. They've listened to their customers over the years and you can't fault the product."
Meanwhile, a spectacular-looking diff/rear axle assembly has turned up. In fact, it seems a shame to hide the nine-inch 3.5 ratio unit under the car. (Though Gary did confess he was seriously tempted to slip it underneath his new Torana-based Touring Car Masters build!)
Inside the flash housing is a high-spec limited-slip centre. "Harrop (Engineering) was kind enough to come on board," explains Gary, "And they supplied the complete diff centre – they do it all in-house and this stuff was top-drawer stuff  in Touring Car racing. It's a well-built diff and we'll have no trouble with that, I'm sure. The housing that McDonald Brothers has made for us is custom-built for the car."
The rear brakes are straight out of the box, WB spec, so in essence you could still run into a Holden dealership and get them serviced. Up front, there's still a little debate about what calipers to use. "We're a little bit undecided on the front still," says Gary, "Because when we initially talked about it, we were going with 15-inch wheels. Then we've gone to sixteens, so we can put a bigger rotor in there – we've got a 330mm rotor there and the caliper choice we're still working on. It will be a GM caliper off one of the HSV cars."
One of the big differences since we last clapped eyes on the HQ is the interior is coming together, thanks to Ashley Eames at the Bendigo-based A&H Trim. "We do everything, from vintage to classic, to muscle cars and modern cars as well," he tells us. Clearly he's not afraid of a little experimentation, as those front seats aren't quite what they appear to be.
"We talked over different ideas to get a more comfortable and supportive seat. We decided the old HQ seats weren't supportive enough, so we went through some aftermarket seats, some late model stuff, but they didn't really fit the purpose of the car," he says.
"So we decided to go for an HJ seat. We've taken the built-in headrest off the top and accommodated an HQ headrest to keep with the HQ theme and trimmed it in the original style with the houndstooth insert and the Roebuck style black vinyl.
"We didn't want people looking in the car and seeing something that obviously wasn't HQ. But we wanted something with more support in the sides and a more comfortable seat for touring – we put our heads together and this is what we came up with."
So what's the secret behind a good seat rebuild? "Make sure you have a good straight frame to start with – one that's nice and solid that hasn't rusted out over time or twisted and warped. Make sure you have good quality foam. Because the seats are old, get in there and reinforce it internally so you don't have it wearing out and sagging. And just using the best materials possible."
Meanwhile, somewhere off stage left, there's a shiny new exhaust system waiting to go in. "When we had a few delays, we mocked up an HQ and took it down to Defillipo. Darren there has been very helpful," explains Gary. "So he mocked up the exhaust on the 'dummy' car and it means we can slip it straight in when everything is ready."
No effort has been spared. The pipes are ceramic coated, while the mufflers are Defillipo-branded stainless steel units. "This exhaust will last forever," says Gary. "It's just great."
So what's our next step? Uncle Phil puts it simply: "We need the motor and the gearbox and we're nearly ready to turn the key."
Suspension has been supplied by the good folk at Koni, who built a set of shocks for the car.
"Barry at Koni was so helpful," says Phil. "He specially valved these for us, he knew what we wanted to do, and he gave us strict instructions: "Do not let anybody touch the settings on these shockers, front and rear." They also supplied the springs – they've given us quite a variety, depends on the height we want."
According to Gary, "Normally we'd give them all the measurements and they'd give us the stuff off the shelf. But we're holding off on springs until they see how the car sits with the correct weight on board – that is, the whole driveline.
"What we learned in the touring (TCM) car is you don't need super-heavy springs in the rear of these things. The shockers are the most important part of the equation."
Just as a bonus, the car (which will be our next give-away) comes with its original Touring Car Master build tag, number 15, alongside the Holden plates. "I don't know if I'll get into trouble for that," says Gary, "But I thought it belonged with the car."
"That's serious bragging rights," adds Phil.
So how is the project shaping up? Aside from being deeply impressed with Bendigo Retro's work, Uncle Phil reckons the HQ has turned out to be a good choice. "These are the movers and shakers on the scene," he says, "Because people can afford to have them done." He's being inundated with calls about it. "People are interested and can't wait to see it in the flesh. Get to Summernats for its first outing, is my advice – you won't be disappointed.
*****
Links:
| | |
| --- | --- |
| | Rare Spares: Looking to restore, repair or rebuild a HQ? Contact your nearest Rare Spares store for parts, advice and service. Visit the website: www.rarespares.net.au |
Unique Cars magazine Value Guides
Sell your car for free right here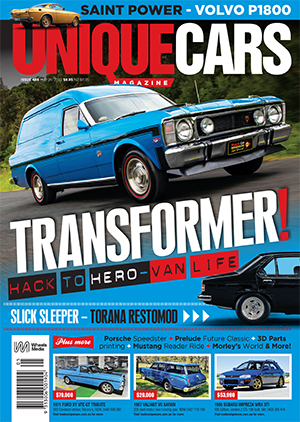 SUBSCRIBE TO UNIQUE CARS MAGAZINE
Get your monthly fix of news, reviews and stories on the greatest cars and minds in the automotive world.
Subscribe