Project HQ GTS Part 10: Powerplant
---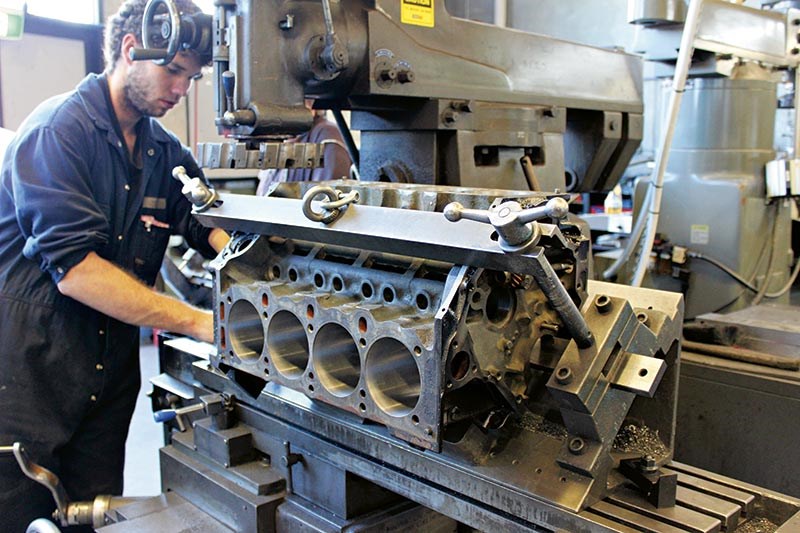 The block has copped its acid bath and is now making its way around the various torture devices at Top Torque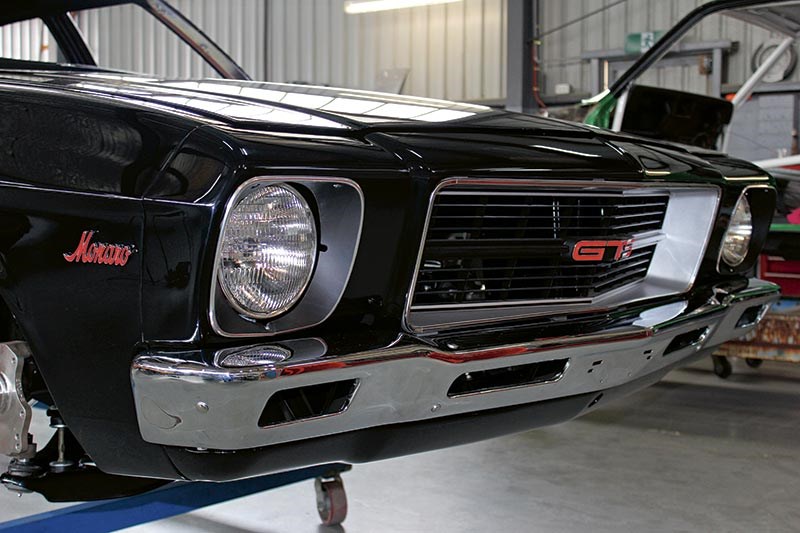 Nice snout - now all we need is something to put in it..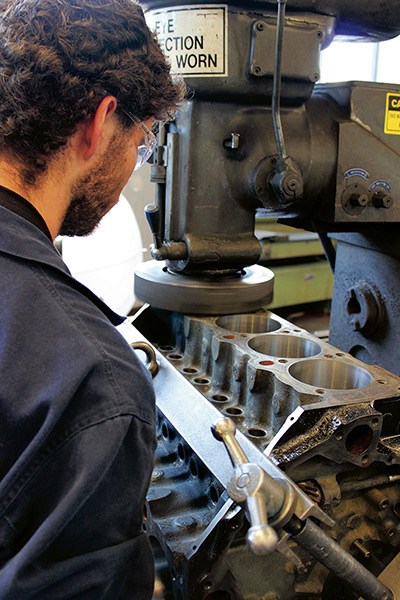 The decking machine gives the block a nice new set of mating surfaces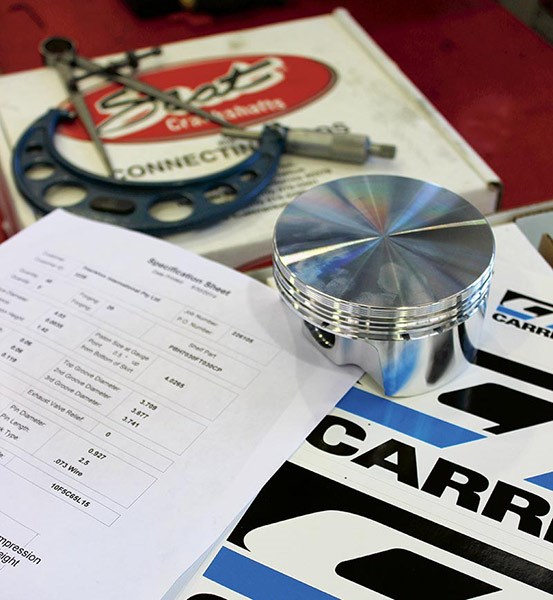 Scat, Carrillo, and hepas of other famous names are making their way into the project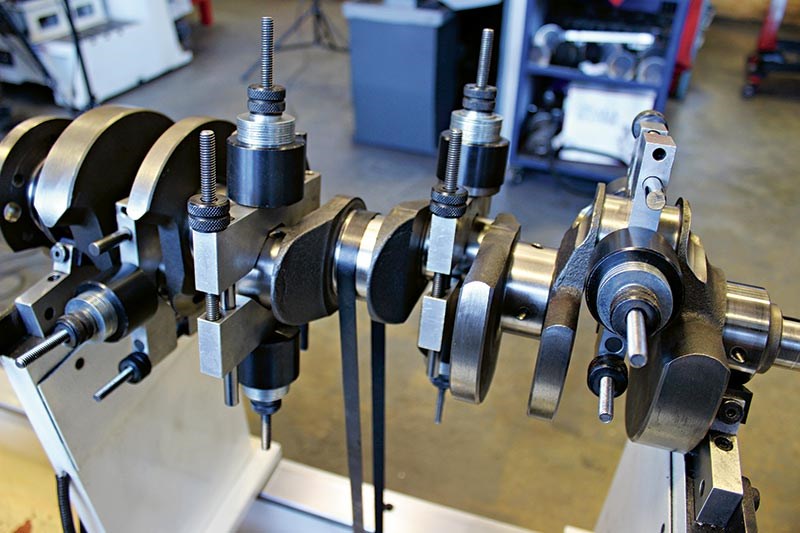 The crank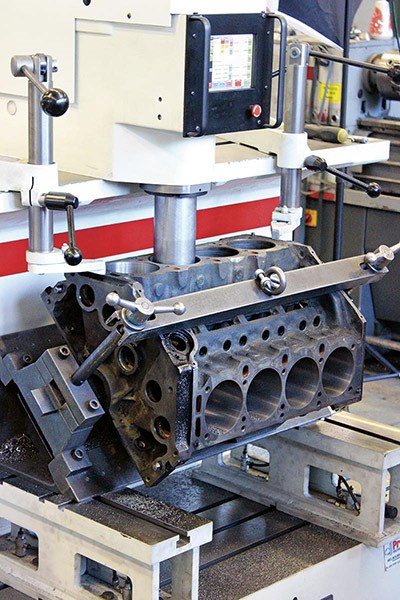 In with the boring bar - there's still a way to go before the block is fit for use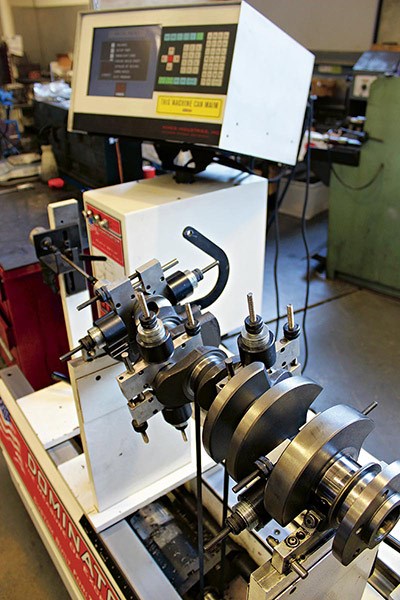 Balancing the crank is a delicate process and well worth the effort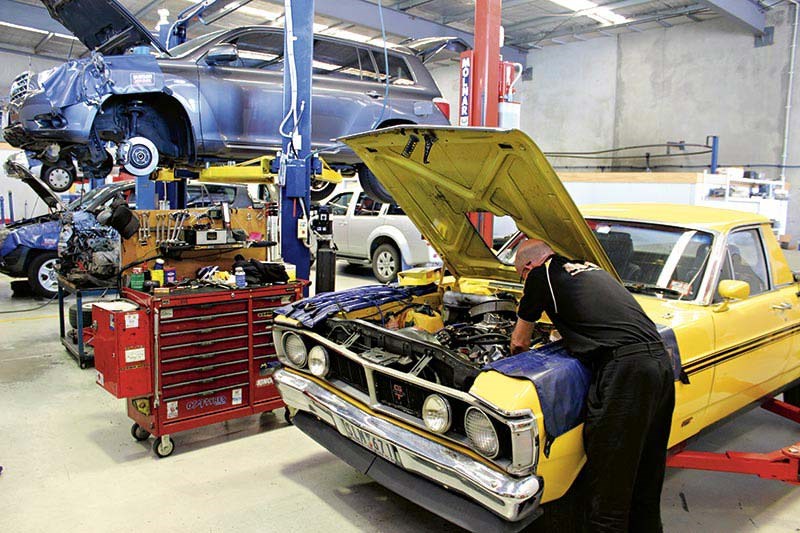 Top Torque is flat out and seems to tackle a bit of everything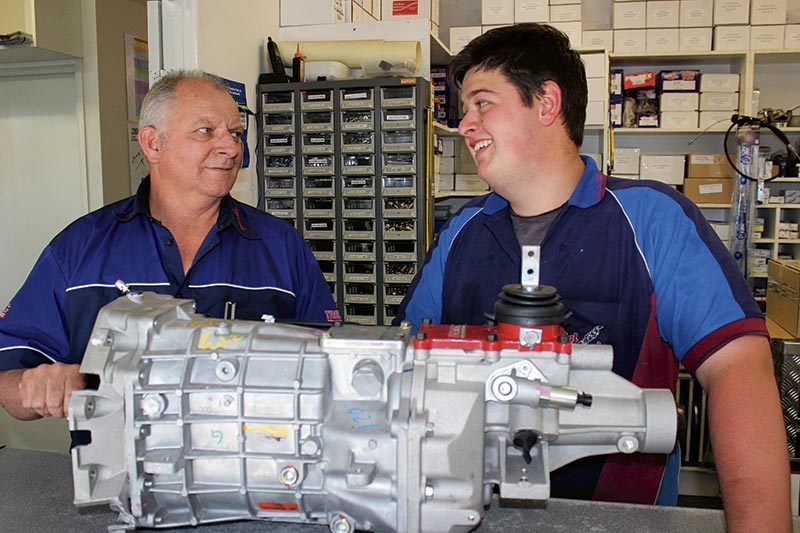 Gearbox builder Tom & Mal Wood
The pieces come together to get Project GTS up and running. Part 10 of the build is where our HQ meets its donk...
Project HQ GTS tribute part 10: Powerplant
One of the downsides of building what will probably be the world's best HQ is that it's not a task for anyone with a short attention span. Several months after some joker hatched the plot to turn Gary O'Brien's former Touring Car Masters rocketship into a road car, we have an absolute stunner of a body. Really, the good folk at Bendigo Retro Muscle Cars have come up with by far the best shell we've had on a project car. That's saying something, as the rest of them were pretty damned good. The downside is that this is a long and labourious process. So, several months down the track we have a hollow car, severely in need of some motivation.
Enter Sean Griffioen, ringmaster at Top Torque in Melbourne. If the name seems familiar, it will be because he and the workshop, which is celebrating 40 years in business, built a pair of Ford and GM bent eights for us some months ago, which we promptly gave away to a couple of gobsmacked readers. Surprisingly, given the fact he now knows us, he agreed to do another powerplant – this time for the GTS.
First up was the task of finding a good donor engine, as we decided a used five-litre local product would be perfect for the task. Sean has the skills, equipment and tradespeople to turn a tired lump into a new one, all in-house.
"We're building a 355 Holden stroker motor," he explains. "A good little package that should make a shade over 500 horsepower.
"We're working with a used motor – basically renewing the whole thing. So it's all been acid-bathed, rebored, the whole rotating assembly will be balanced, the rods will be sized to the clearance, and we've got a new crank girdle to work with."
For those who plan on building their own project, he has a bit of advice when it comes to shopping for donor engines. "We always hope to have a standard bore engine, preferably an EFI five-litre –they have better cylinder heads and port design, so they flow better straight out of the box. We've done plenty of these over the years – they're popular with the boys out there on the street.
"Look for an engine that you know the history of or at least something that you can guarantee is a good solid starting ground. Make sure the block's not full of rust, it hasn't been used in a boat, hasn't thrown a conrod. A good running engine is always a start. At least if you see it running you know it holds water and does the things it should do," he says.
Precision International, which generously supplied our last two V8 projects, has got on board with this one as well. The list of bits they've sent us reads like a who's who. Sean counts them off on his fingers: "Scat crankshaft, CP forged pistons, Scat Chev conrods, Pavtek girdle, Precision Motorsport roller rockers, Ferrea valves, CP pistons, Lunati camshaft, Cloyes timing kit, ARP studs through the engine. It's a really great package," he adds, with a grin, "It's about as good as you can get."
As we were putting this mag to bed, the crew had the crankshaft out ready to be balanced, while the block was being bored and decked after its acid bath. In reality, the crew is likely to have it up and running in a week.
Having loads of horsepower is great, but that suddenly places an emphasis on having a transmission that can handle it. We've opted for a five-speed Tremec, prepared by driveline expert Mal Wood, His business is based in Warwick, Queensland and has been running, with the help of his offsider Barbara, since 1976.
He's one of the more inventive people in the trade, with his own line of custom-built clutch kits, transmissions and support gear such as under-dash kits and shifters. Add in flywheels and a host of other gear, and you can see why he's the go-to bloke for a lot of performance car builders.
One of his many flashes of inspiration is his deceptively simple and effective clutch actuation kits. Designed to take away a lot of the pivots and areas that induce drag and reduce feel, it features locally-made (in Warwick) components. "The underdash is one of the crackerjack ideas – we sell three or four a day," he says.
If you're planning something with big horsepower, he categorically refuses just to pull a transmission off the shelf and send it to you. Though he reckons it sometimes costs him business, he insists on knowing what you're fitting the tranny to and how it's going to be used. "I want to make sure when it goes that it works," he says.
To achieve that, he'll happily pull apart a brand new gearbox and undertake a host of upgrades including fitting it with a stronger front plate, ensure the shimming is correct, fit brass cushions on the selector forks and even fit a carbon lining on the synchros for second, third and fourth. That lot costs several hundred dollars, but he says the difference in the end product is staggering – much sweeter to use and tough with it.
He reckons, all too often, the transmission is the last thing that people think about on a project car. "People spend $20,000 on an engine and put a $1000 toploader behind it," he says, shaking his head. "I tell people, spend $20,000 on the engine, then spend the same again on the driveline, including a properly set up diff.
"A good quality rear diff and axle, a Tremec TKO plus a decent chrome-moly tailshaft all adds up. Realistically a good performance gearbox and rear end will cost $12-15,000. If you don't gear it right, it won't go right."
He has a point, as a poorly set-up driveline can ruin the feel of a car and rob it or performance. With the basics in hand, we're not far off having a car that makes lots of loud and angry noises. Watch this space…
RARE SPARES TIP:
If you're in the hunt for a project engine, do what the experts do and look for something that's in decent condition, that's preferably a runner. It might cost more up front, but will save money further down the line.
*****
Links:
| | |
| --- | --- |
| | Rare Spares: Looking to restore, repair or rebuild a HQ? Contact your nearest Rare Spares store for parts, advice and service. Visit the website: www.rarespares.net.au |
Unique Cars magazine Value Guides
Sell your car for free right here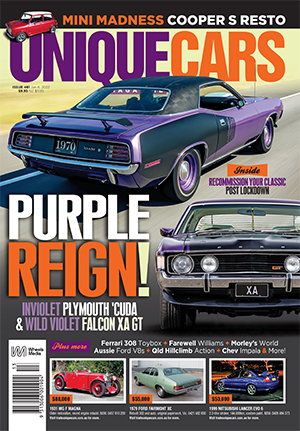 SUBSCRIBE TO UNIQUE CARS MAGAZINE
Get your monthly fix of news, reviews and stories on the greatest cars and minds in the automotive world.
Subscribe