Project Chevrolet 350 small-block engine
---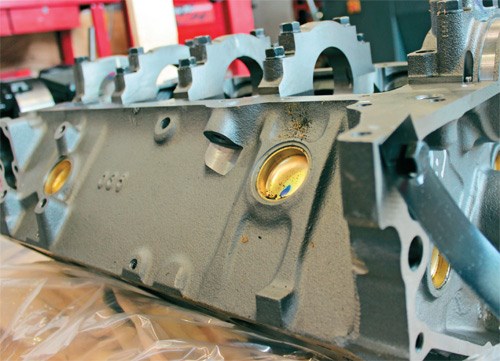 Project Chevrolet 350 small-block engine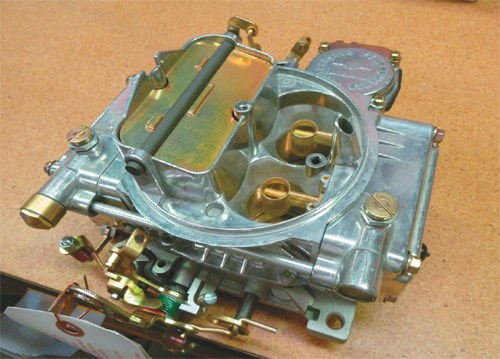 Project Chevrolet 350 small-block engine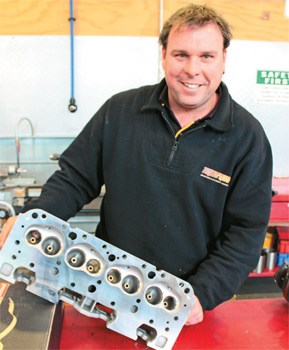 Project Chevrolet 350 small-block engine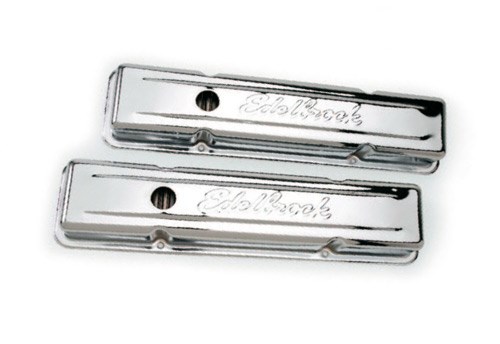 Project Chevrolet 350 small-block engine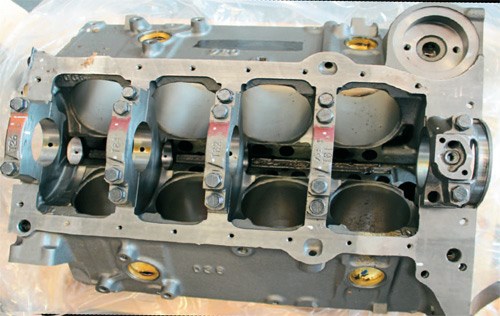 Project Chevrolet 350 small-block engine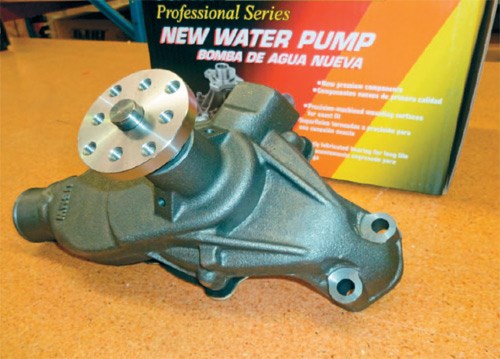 Project Chevrolet 350 small-block engine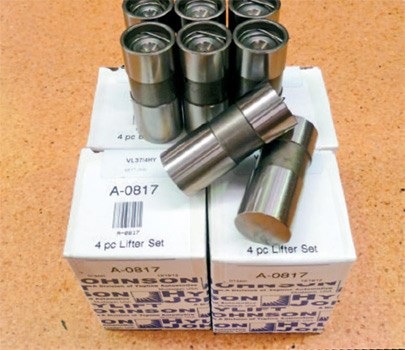 Project Chevrolet 350 small-block engine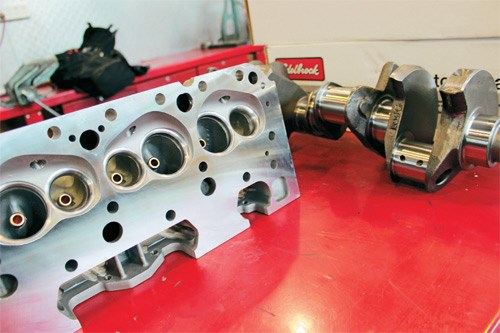 Project Chevrolet 350 small-block engine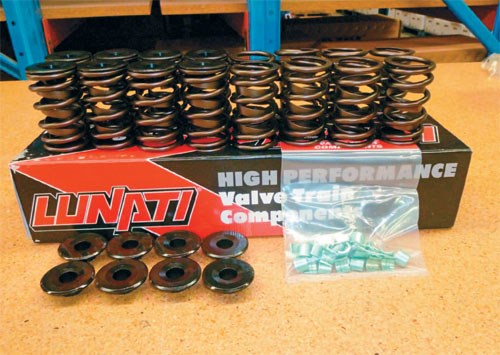 Project Chevrolet 350 small-block engine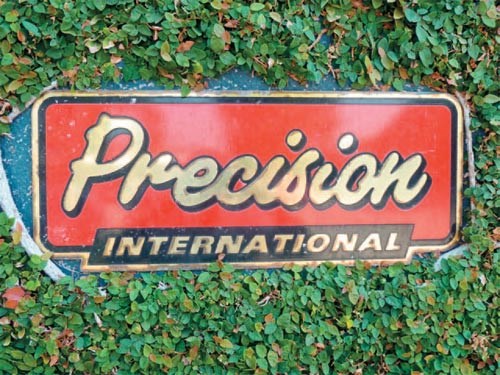 Project Chevrolet 350 small-block engine

Fancy getting your mitts on a brand spanking small-block Chev engine, but never had the cash? This could be your big chance!
Win a Chev 350 small-block engine!
For many of you shed-dwellers out there, this is going to look like Christmas on a hoist. To celebrate 350 editions, Unique Cars magazine is building – and giving away – a 350ci small-block  Chevrolet engine, set up and ready for the snout of your favourite toy. Precision International, which has been involved with the motor trade for the best part of 40 years, is supplying the makings of a powerplant that looks like an engine builder's wish list. That lot is being machined and assembled by the Top Torque workshop in Melbourne.
So what have we got? You shouldn't be surprised that our in-house project manager and bent-eight enthusiast, Uncle Phil, has had a hand in all of this. He figures there are plenty of people out there who could use a small-block, and the sales numbers tend to back that up.
Although they supply a huge range of parts for different styles of engine, Matt Wood from Precision says the small block is the company's second-best selling engine, just nudged out by Ford Clevelands. (Oh, and if you're a Ford fan, you'd better keep an eye out for next issue, number 351…read review here).
Sean Griffioen, manager of Top Torque, agrees that people can't seem to get enough of small blocks. "It's ridiculous how many 350 Chev engines are around. We've built them for anything from Corollas through to HQs and some of your newer boats – we do a lot for boats – they are in absolutely everything," he says.
"They are the most versatile engine around. We do a lot of them. There are lots of add-ons and there are always new products coming out to improve them." So what did the good folk Precision send us? As we unwrap the pallet, it's clear they haven't stinted on the spec. The basis of the whole plot is a performance four-bolt mains block which, Matt tells us, "has a few modern features to improve reliability [such as] a single piece rear main seal – they're less prone to leaking."
Dropping in there will be a Scat crankshaft running standard stroke, matched to a set of Scat I-beam rods. "They're a bronze-fit conrod for a full-floating piston," Matt says, which all "help on the horsepower side of things." Mounted on the rods is a set of Hypertec flat-top pistons, in an 0.020 oversize. Topping off that lot is a tasty-looking set of Precision's own cylinder heads.
Sean, originally a fitter and turner by trade, is clearly a fan, saying they're half the weight of the stock units and include better, updated porting. Matt reckons they dissipate heat a whole lot better and allow the tuner to run an extra point of compression. "That's where you get your performance from," he adds.
As for cams, they've gone for the biggest profile they can while still keeping it streetfriendly and, if possible, enabling the new owner to stick with a standard torque converter.
Topping off that lot is a 600cfm Holley carburettor. That's not terribly big, but in keeping with Uncle Phil's intention of making this a street-friendly engine. Ignition, meanwhile, is by Mallory  and Matt is clearly a fan of the product. "It's basically a set-and-forget system," he says. "They are a good quality unit. There are a lot of eBay sellers out there and sometimes people skimp and put a $100 distributor in an engine and destroy it. The Mallory units are very accurate and that's pretty important."
Now if you're thinking that all we have to do from here is bolt together this giant 'Meccano set', you'd be wrong.
Matt and Sean emphasise the importance of machining key components so you get the most exact fit possible. That way the powerplant has better integrity, will perform better and last longer.
Critical to the whole exercise (it should really happen even before you start picking parts) is working out what the 'brief' for your engine really is.
"Normally a guy comes in with an idea and we'll throw in a few more," says Sean. "Maybe there are some things he or she hasn't considered.
"You need to know what the application is and what it's going to do once it leaves the building. The time frame is anything from three to four days for a standard engine up to three weeks, depending on the amount of machining and what it needs." Sean says he usually gets the owner to come along during the build.
"We always try to keep the customer heavily involved so, at the end of the day, it becomes his or her project. Before it all goes together, I feel it's important for them to come and have a look and see what's going into it."
Since we're the donk's temporary owners, we'll be covering the build over coming issues, and hopefully giving you an insight into what's involved.
Do we have a horsepower target? Not really. Sean points out that 600 horses is achievable if you want to go completely wild, while Matt says 350-400hp is about right for the sort of project we have in mind. That's more than enough to make any car interesting, without turning into some high-strung monster to drive. So do you want it?
Obviously you'll need a project to put it in and maybe this is the ideal excuse to start one! Plus, there will inevitably be some installation and sorting involved. In any case, it's a seriously valuable bit of kit, put together by the best suppliers and assemblers in the business. Look for the entry details over the page.

ABOUT PRECISION
Precision International is one of those companies that has been around a long time (somewhere near 40 years), but is not necessarily a household name – yet.
It all began in 1970 when car nut and XU-1 racer Bill Nitschke decided to get out of the building industry and into the auto trade via his own Perth-based speed shop. Over time it spread its wings
across the country, supplying the trade, particularly engine builders.
In more recent years the company has returned to its retail roots and developed a massive retail website, selling directly to consumers.
It now stocks more than 100,000 individual part numbers, has 120 suppliers and employs more than 80 staff.
Visit the website for more information: http://www.precisionintl.com/
Unique Cars magazine Value Guides
Sell your car for free right here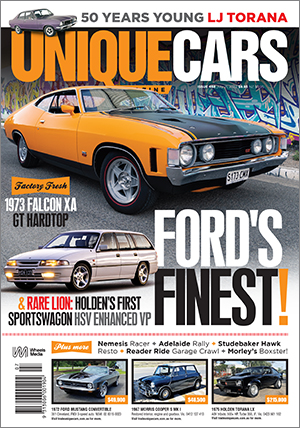 SUBSCRIBE TO UNIQUE CARS MAGAZINE
Get your monthly fix of news, reviews and stories on the greatest cars and minds in the automotive world.
Subscribe