Datsun 240Z model + muslce car t-shirts + Drag Racing in the 1960s book - Gearbox 454
---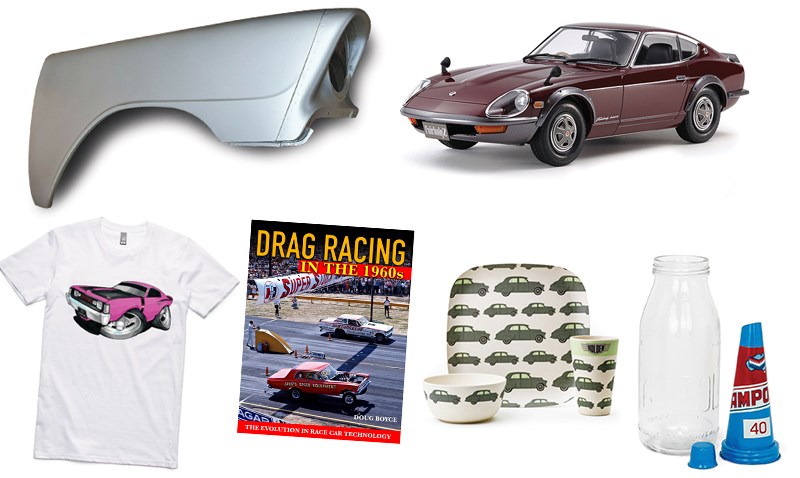 Inside this month's Unique Cars gearbox
1. DIY 240Z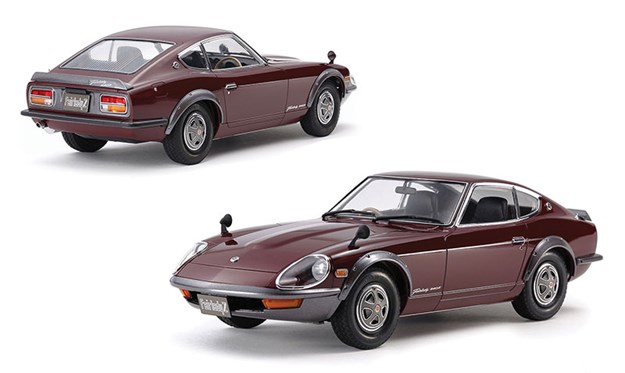 If you're up for a bit of a challenge, but don't have the tens of thousands required to build a Datsun 240Z, Tamiya has the kit for you. It's a 1/24 scale 240ZG Fairlady, one of the numerous variants of the iconic coupe, with the fender-mounted mirrors and streamlined look. The kit comes with paint and you can choose between a few colours. They seem to retail for $75. You can also get a 1/12 scale kit, which seems to carry a big collector premium at closer to $600.
2. Shed bling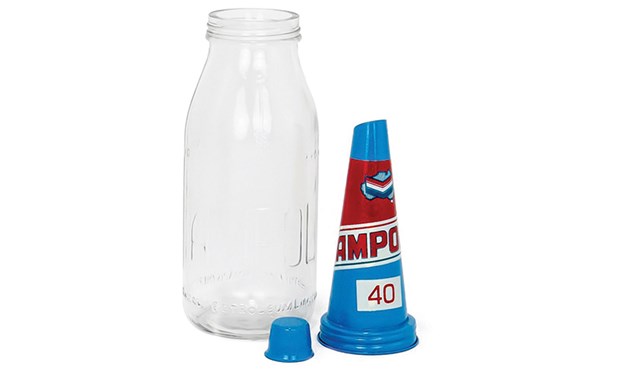 Years ago, you may recall your typical servo had a wire rack filled on the side of the driveway, with quart and pint re-usable oil bottles, No more. Now if you'd been lucky, you might have been able to snap up a rack of them for peanuts, as servos switched to disposable plastic bottles. All that sort of gear is now in demand to the point where it's being reproduced. A mob called Depot Deni (attached to the Deniliquin auto museum)sells an Ampol quart bottle and top seperately at $35 and $45 each.
3. Muscle shirt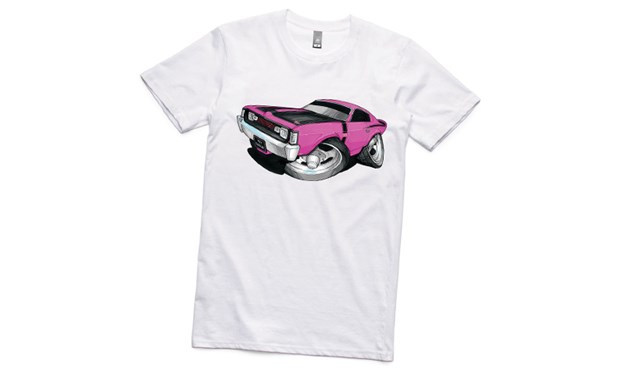 A mob calling themselves Kool Karz is flogging a range of shirts featuring local muscle cars, from the 70s through to much more recent. All of them have been rendered as a cartoon or caricature. The shirts themselves are generally cotton and claim to be a decent quality. Among the more famous graphics are Charger, GT-HO, early Monaro, late HSV and even a couple of race offerings, such as a DJR Falcon. Cost is $39.
4. That 40s show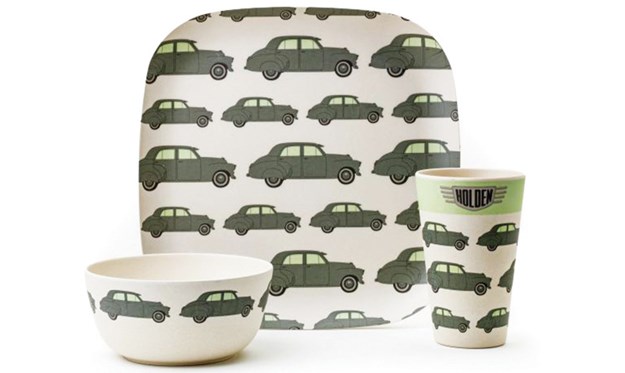 If you happen to be going for a bit of a 40s or 50s vibe at home, you might consider getting the 48-215, aka Holden FX, set from the National Museum of Australia – based in Canberra. As you may know, the museum has a significant car collection, including a stunning 48-215 prototype. You can get a bowl, plate and tumbler featuring the iconic shape. They're sold seperately: $10 for the tumbler and $16 for the others.
5. Sixties drags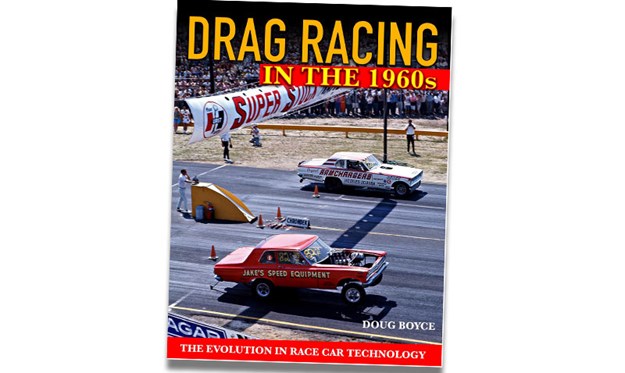 Even if you're not a drag race nut, we reckon this has some interest. According to the blurb: The 60s began with big engines in even bigger stock chassis and ended with purpose-built race-only chassis, fiberglass bodies, fuel injection, nitro methane, and blowers. Quarter-mile times that were in the 13-second range in the beginning of the decade were in the 7-second range by the end. Written by Doug Boyce, Drag Racing in the 1960s is available through Booktopia for $54.
6. Chev guard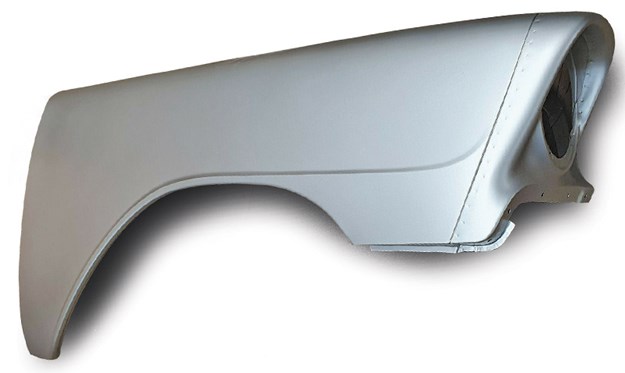 If you happen to have a tri-year Chev sitting in the shed, you'll know that – even if it's pretty sad – it's worth real money. To that end, even a badly beaten-up one, or a car that the rust fairies have had for lunch, is probably worth reviving. Making that task easier is the fact you can buy all sorts of sections and repro parts for these things. What you're looking at is a front fender for a 1956 Bel Air 150/210, priced at $1850 through All Muscle Car Parts.
From Unique Cars #454, June 2021
Unique Cars magazine Value Guides
Sell your car for free right here
Unique Cars magazine Value Guides
Sell your car for free right here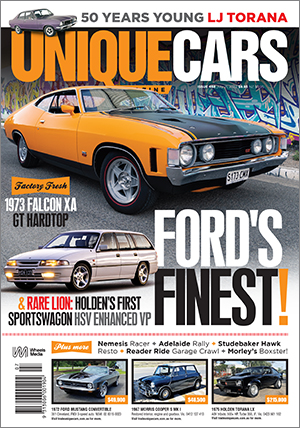 SUBSCRIBE TO UNIQUE CARS MAGAZINE
Get your monthly fix of news, reviews and stories on the greatest cars and minds in the automotive world.
Subscribe