Car auction market update
---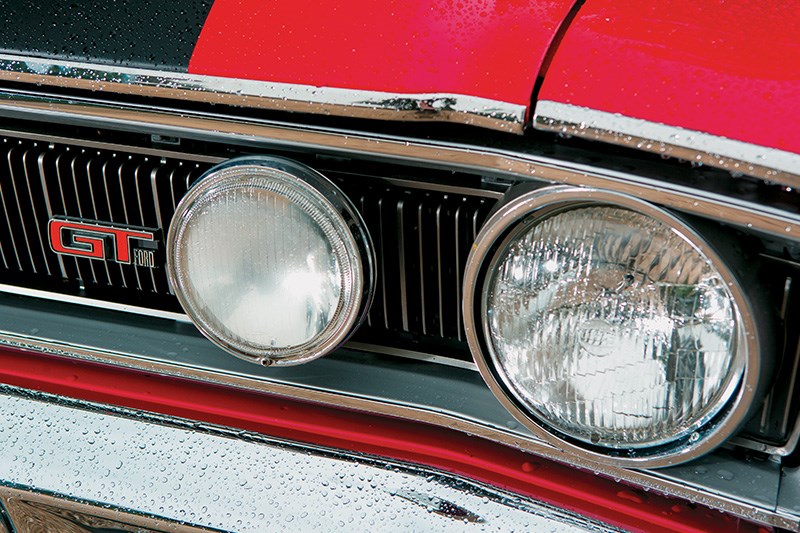 Crazy auction antics since Covid came to town
Salerooms across the world have traditionally echoed to the crack of gavel on wood and auctioneer's whoop of 'Solddd' as the gleaming vehicle alongside the rostrum finds a new home.
Today with the world beholden to a tiny virus and with online commerce thriving, cars worth millions change hands with nothing more audible to mark the sale than the click of a mouse.
In the time since Covid-19 began to dominate our lives, the automotive world has changed in fundamental ways. New vehicle sales dived immediately but have shown a remarkable determination (in our market at least) to recover.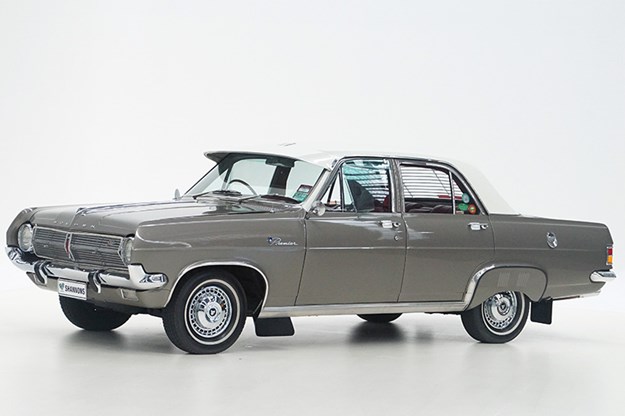 HD X2 Premier sold for a hefty sum of $120k
Automotive events including conventional car auctions were among the casualties and continue to suffer. Even as I write, Victoria is again gripped by lockdown and events ranging from club display days to a round of the Supercar championship are abandoned or left in limbo.
Selling vehicles online and turning that process into a spectator sport is nothing new. As fellow insomniacs will know, the early morning internet has for many years provided front row access to specialist vehicle auctions being streamed live from the Northern Hemisphere.
| Read next: Selling a car post-Covid
Australians haven't traditionally been devotees of the online auction, but that all changed when potential buyers were banned from travelling interstate – in some places confined to their own suburb – and needed to conduct a range of transactions by email or perhaps a Zoom connection.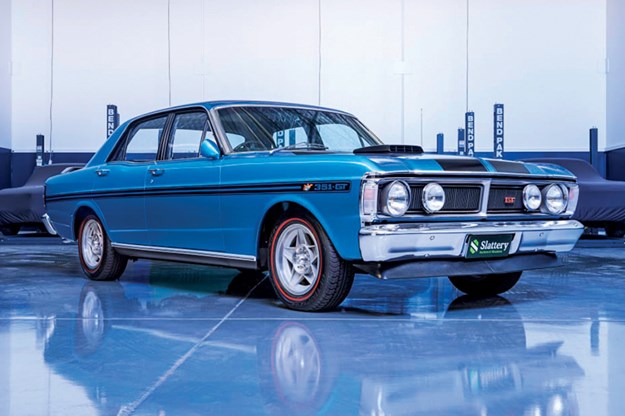 This GT-HO set a record
Had Covid-19 predated the Internet, its social and economic consequences would have been even more devastating. However, with online access and half-decent streaming speeds, local auction sites which previously relied on personal or perhaps phone have joined the global auto auction fervour.
For Shannons, which recently celebrated 40 years of selling specialist vehicles and automobilia at auction, the expanded interest in and demand for collectible vehicles was not unexpected. Auctions and External Relations Manager Christophe Boribon had this to say about the changing market.
"Due to the influence of Covid-19, most auction houses have had to change their offerings to online. In Shannons' case the new platform has been very well received by our existing and new customers."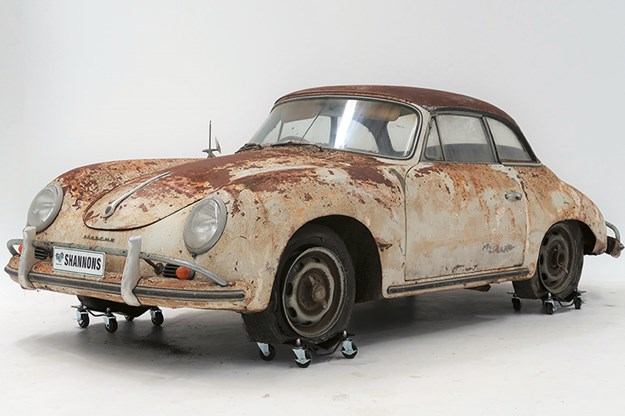 But has increased competition from newcomers to the online market had an influence on Shannons market position and ability to attract bidders and auction stock? Boribon responds:
"New players have been coming into the market, providing a more budget online option for single lots, but what they lack and Shannons does offer sellers and potential buyers is a showroom with viewing options, access to auction specialists, pre-sale inspection reports and so on."
"We continue to capitalise on the strength of the market and the results have proved very strong with an average 95-plus per cent clearance."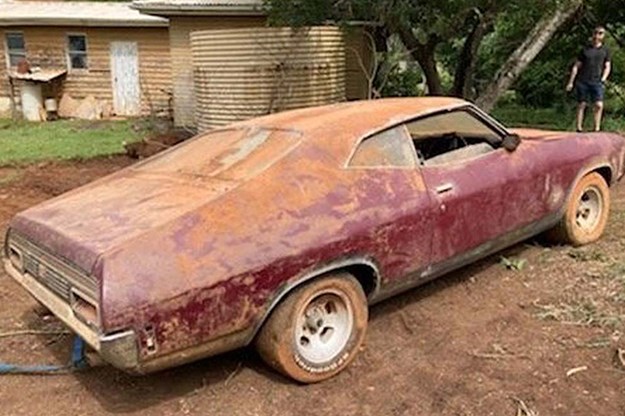 Confirming that a vehicle has actually sold for its heavily promoted 'hammer price' is fraught with problems. Some vehicles will be 'timed out' or 'referred to the vendor' only to reappear at a later sale or simply never be seen again because they were never genuinely being sold.
Mass media coverage has played a pivotal role in the process. In addition to delivering priceless preauction publicity, our 'news' broadcasters have done an excellent job of dispelling communal belief that anyone prepared to spend six figures on a wreck that's been parked in a shed for 30 years must have some marsupial lifeforms loose in the top paddock.
| Read next: Ford Falcon XA GT 'Chicken Coupe' fetches over $300k
According to Chris Boribon, the appeal of an unrestored 'barn find' vehicle lies with its absolute originality; an element which he believes is paramount to a maintaining rare vehicle's long-term value.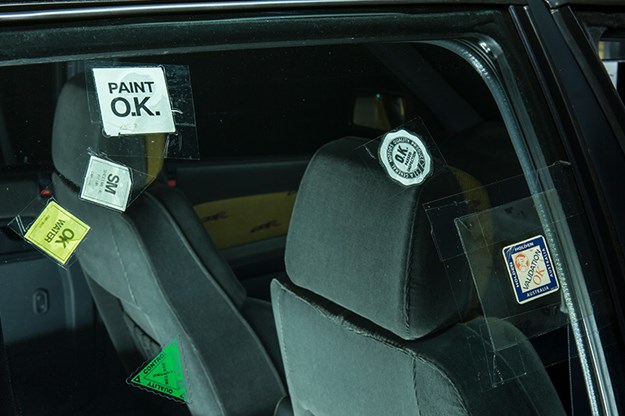 Unused cars with all the delivery stickers get bidders very excited
"How a vehicle has been stored determines what approach a new owner might take," he said, "Some are too far gone for use and suited only to static display while others could be potentially made to run without taking away from their originality."
Ashley Burns, whose Burns & Co auction business diversified several years ago from clearing sales and real estate into the automotive sphere, isn't surprised at how rapidly the market under Covid-19 has grown. He attributes the change to several factors.
"Confidence is a big thing with these sales," he said "Last year and just seven days after Covid became a big issue we held an auction and it was a disaster. People were scared to spend money and only about a quarter of the stock sold.
"Today you have cars moving at a rapid rate and pretty much everything being sold. There are some big prices but most of the cars go to people want to use and enjoy them, with more coming every day."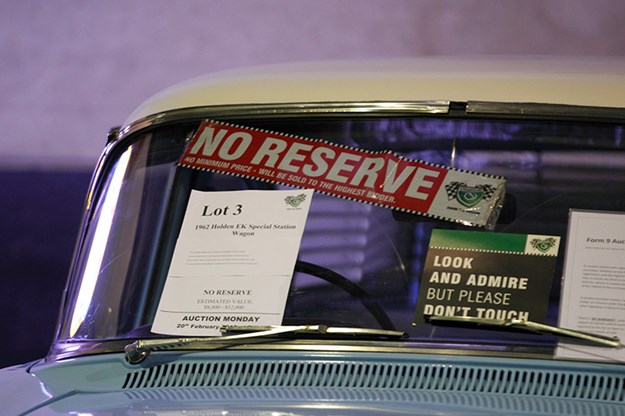 Ashley says that his company's recent recordsetting sale of an XU-1 Torana not only made the vendor and buyer very happy but encouraged other owners to list their cars in future sales. "The guy who bought that red Torana isn't going to bury it away. In fact, when he came to collect the car, he drove it out of the saleroom, reliving memories of a Torana he had when he was 18.
"Now we have four more GTR and XU-1 Toranas listed for future sales including one car with very significant history," he revealed. According to Burns, the market will remain strong for as long as confidence persists and interest rates remain low. However, he believes that buyers are being motivated by quite different factors.
"There are the people who want a classic that they remember from childhood. Then there are others who want the late-model HSV with delivery kilometres and the stickers on the glass that they can tuck away for investments.
"When market conditions change, cars that don't represent something special to their owners will likely be the first ones coming onto the market. As a saying from the real estate market goes; You sell them on the way up and again on the way down."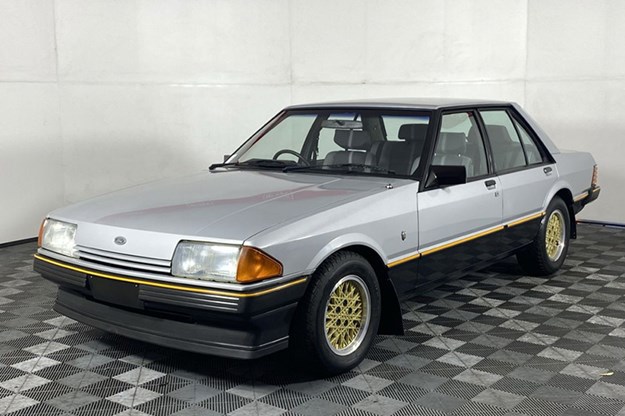 This new XE ESP V8 set a new benchmark
That said, Ashley Burns sees a bright future for the specialist vehicle market as people shift from 'paper' investments like shares and cash to more tangible assets like cars, coins and collectibles.
"You might not be able to afford another house," he said, "But a lot of people can now afford that car they always wanted and every day there are some really good vehicles coming onto the market."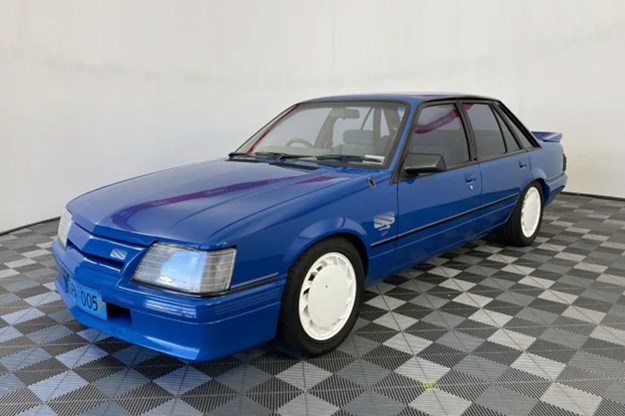 WE'VE BEEN THIS WAY BEFORE
The first big shift in classic vehicle pricing occurred way back in 1988, sparked by the previous year's Black Monday stock market crash. Then from 2005-07 the party frocks came out again and prices soared to levels that wise heads saw as untenable.
This frenetic period saw a street-spec GT-HO Phase 3 advertised at $1 million while a similar car sold at $683,000 and a very significant A9X Torana filled second spot with a $500,000 sale price. Then in a twinkling and for no apparent reason, the boom went bust. Good cars began missing their auction reserves by significant margins then remaining in collector magazine classifieds for months before being sold at reduced prices or rolled back into the garage.
| Read next: Million dollar GT-HO at WA auction (Feb 2021)
What went wrong can be summarised as 'collective collywobbles' wherein people here and worldwide began questioning the appeal of cars that had become too valuable to drive, were costly to store and transport and may be difficult to resell should economic change occur. Enter, just months later, the Global Financial Crisis.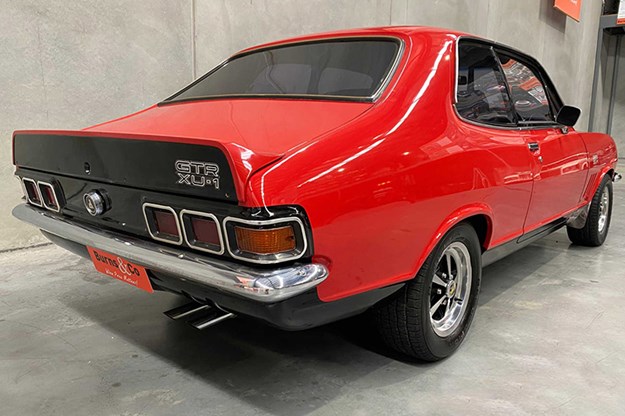 PROFIT FROM THE PANDEMIC
When countries across the northern half of the globe closed their borders and businesses to battle Covid-19, the specialist vehicle market entered unknown territory. When it emerged just weeks later with online sales and email marketing, new buyers came from everywhere and sales throughout Europe and the USA flourished. Record prices were reported from almost every sale and Bugatti was the most desirable brand.
Japan emerged as a source of interesting and desirable models too; some of them older classics from Europe, others homegrown and hidden for decades. Exceptional prices were achieved, including a Datsun Fairlady Z at more than AU$1 million which went close to matching the money paid for a super-scarce LHD Toyota 2000GT.
So far during 2021, sports/racing cars have been doing the strongest business in offshore sales, with the 1972 Le Mans winning Matra just edging a D Type Jaguar and Carrol Shelby's own Shelby 427 Cobra for top spot. All of them sold for around US$6 million.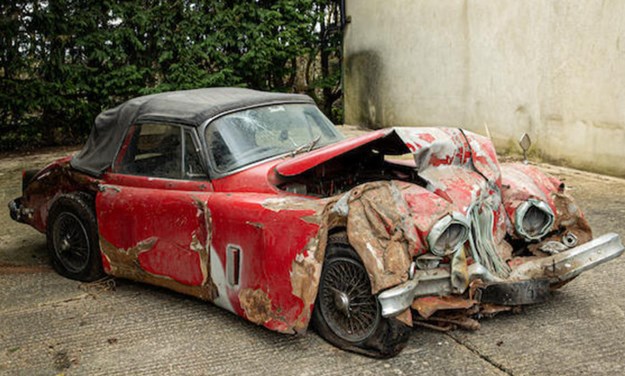 This smashed Jaguar fetched $164,000
THE RETAIL WAY
Parry Bitsakis operates Sydney-based Muscle Car Warehouse and has never seen the market for highprofile performance models as strong as it has become under Covid-19.
"We are selling more cars than ever, a lot of them sold over the phone and a lot going to Victoria because people there have spent so long unable to travel," Parry said.
"Money is cheap and the money people have they can't spend. This applies especially to older people who may have been planning overseas trips but also always wanted to own a muscle car or other kind of classic. Now they are saying 'Okay if I can't go away and do what I want I will buy that car'. It's kind of a bucket list thing."
Bitsakis' views on the heightened awareness of specialised auctions are mixed but he believes that the two sectors complement each other.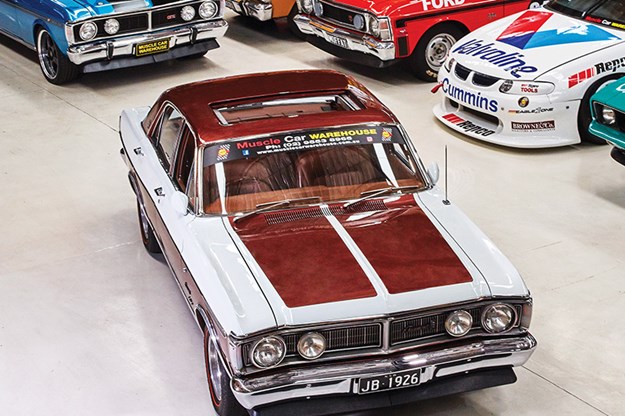 "I have bought cars from auctions and will continue to do so but you need to go in with your eyes open," he cautioned. "That can be hard where you can't see or drive a car and where you need to rely on somebody else's description, so people need to be careful. No matter where you buy a car it is important to be properly informed."
Parry believes that the prices being bid for auction cars are helping generate greater interest in the specialised end of the vehicle market but can contribute to unjustified expectations.
"I don't know if a car sells for the price on a screen or if it's worth that price because I haven't seen it," he explained. "What I do know is the morning after a car reaches a new record price, people are going to be calling and offering to sell me similar cars at excessive money."
From Unique Cars #454, June 2021
Unique Cars magazine Value Guides
Sell your car for free right here
Unique Cars magazine Value Guides
Sell your car for free right here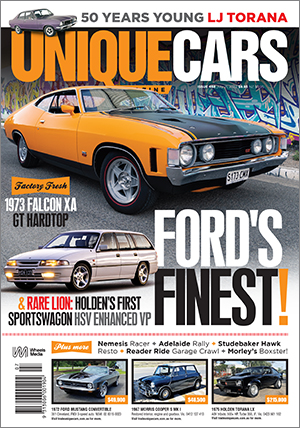 SUBSCRIBE TO UNIQUE CARS MAGAZINE
Get your monthly fix of news, reviews and stories on the greatest cars and minds in the automotive world.
Subscribe