Oldsmobile Toronado - Toybox
---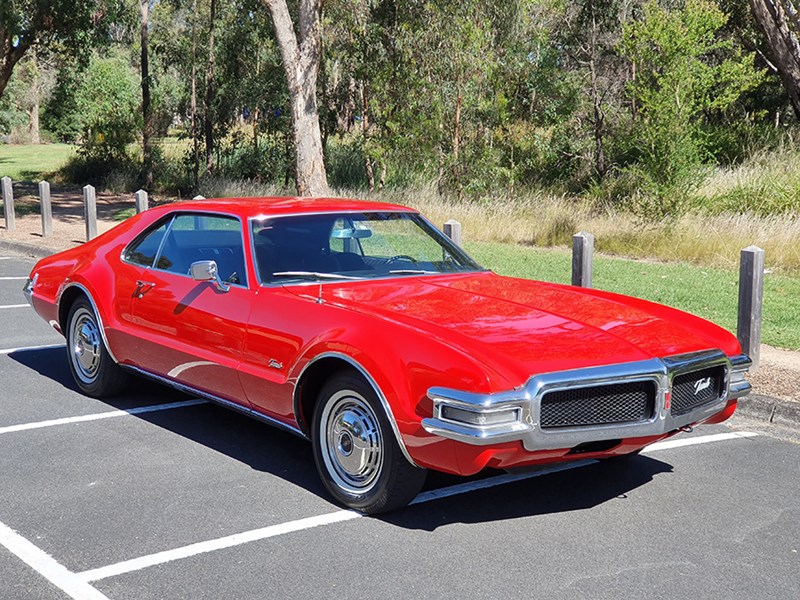 Oldsmobile Toronado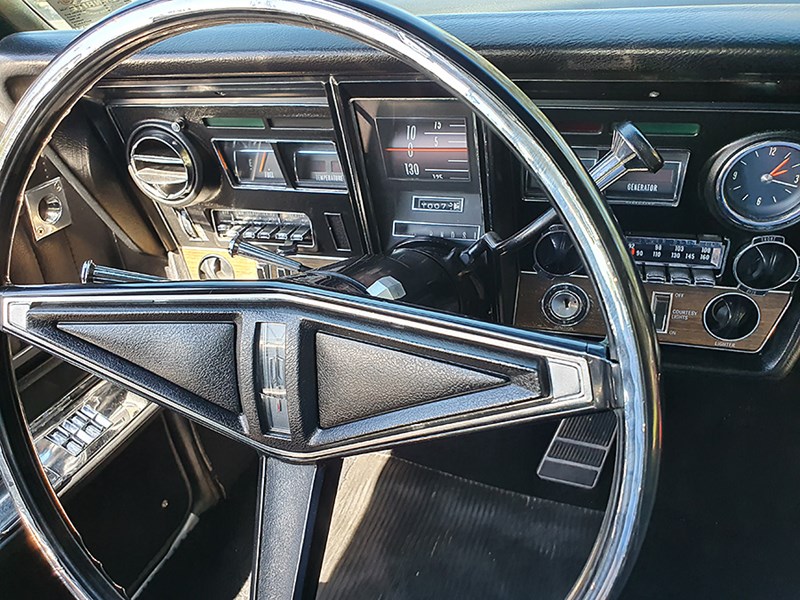 Oldsmobile Toronado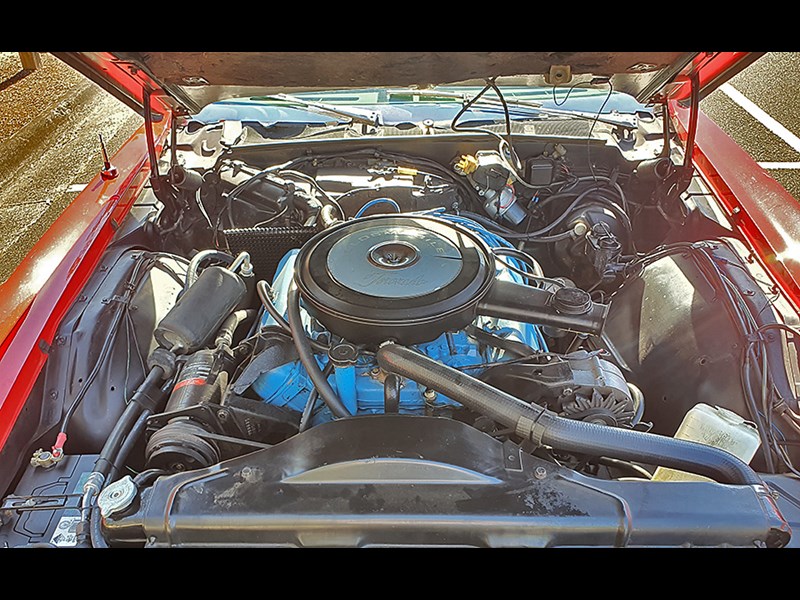 Oldsmobile Toronado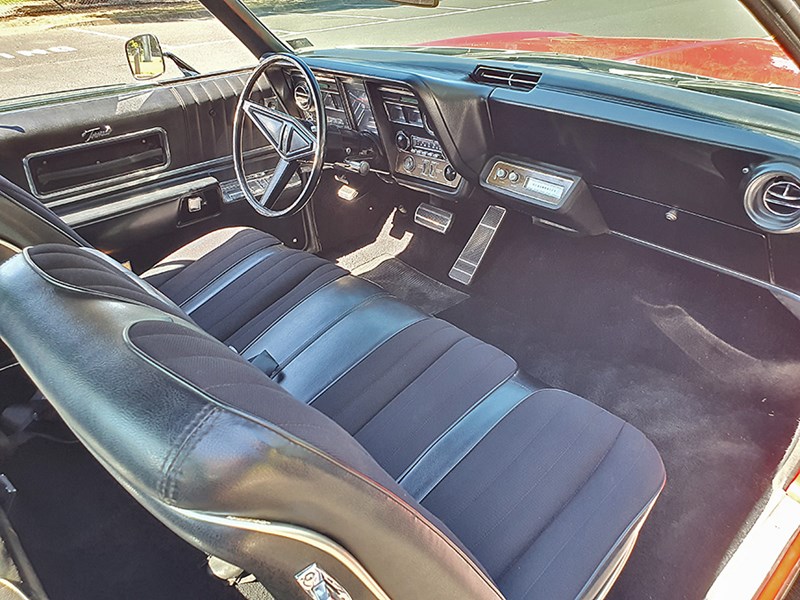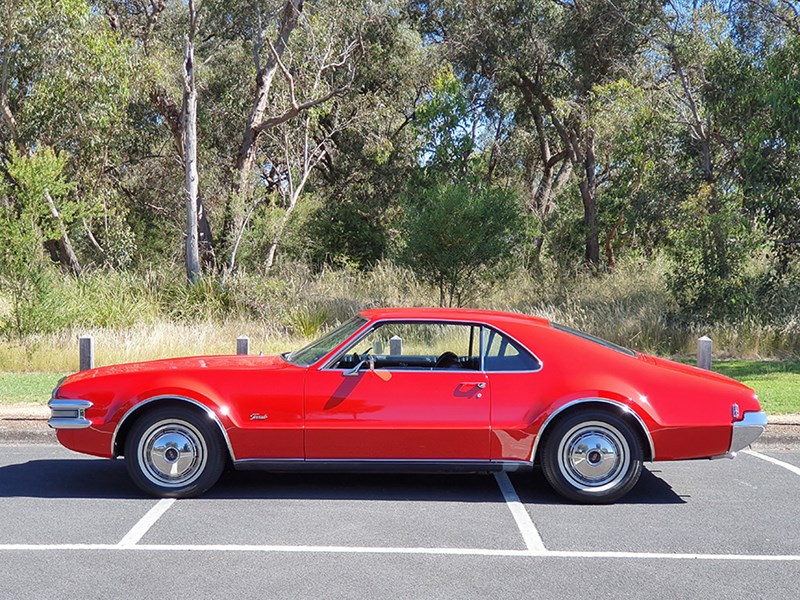 Oldsmobile Toronado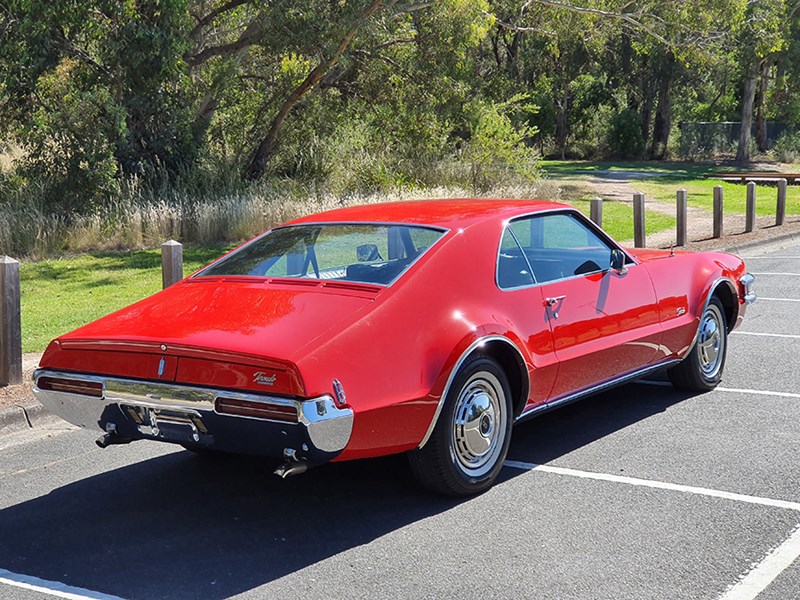 Oldsmobile Toronado

Rare and unusual big front-wheel-drive
It would be way too easy to dismiss this as another oddball American coupe, and you'd be doing the car a serious dis-service. In fact Oldsmobile and parent company GM threw a lot of resources at developing this car, to the point where it has a famously tough drivetrain.
That's partly a symptom of being a front-wheel-drive in a traditionally rear-wheel market, so the boffins in GM's engineering department knew they had to get this one right. Initially based on the 425ci (7.0lt) Rocket V8, which claimed 385 horses (287kW), the popwertrain ran a specially-developed Turbo Hydramatic 400 tansmission (dubbed TH425) operating as a transaxle.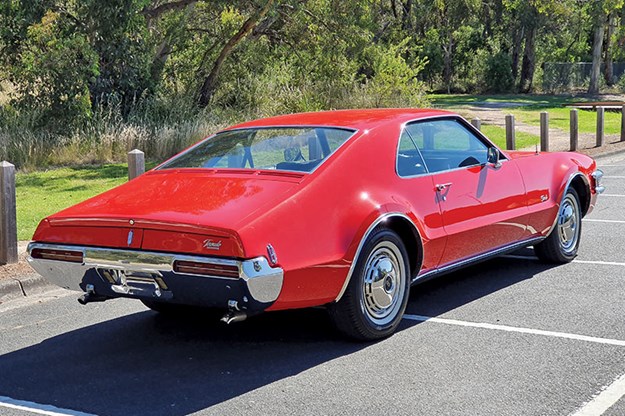 Fastback styling works

General Motors claimed it did 1.5 million test miles with the rig, which it labelled the Unitized Power Package. It went on, with minimal mods, to power the company's motorhomes and a version was developed by Cadillac for the new FWD Eldorado.
You get the sense that despite a long history of producing FWD cars (ever heard of Cord?), the American motor industry was still a long way from being entirely comfortable with the idea.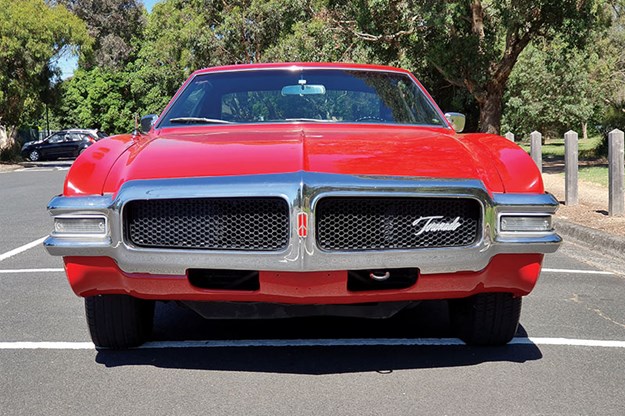 Styling is unquestionably American but is not quite like anything else out there
With that sort of background and expense, you'd expect a Toronado to be something a bit special, which was the whole idea of the model. It was Oldsmobile's entry into the 'Personal Luxury' car segment and was a new package from the ground up.
Engineering indulged in one or two design quirks (well, for GM at least), such as the use of torsion bars for the front suspension, to overcome the limited remaining space in an already crowded front end.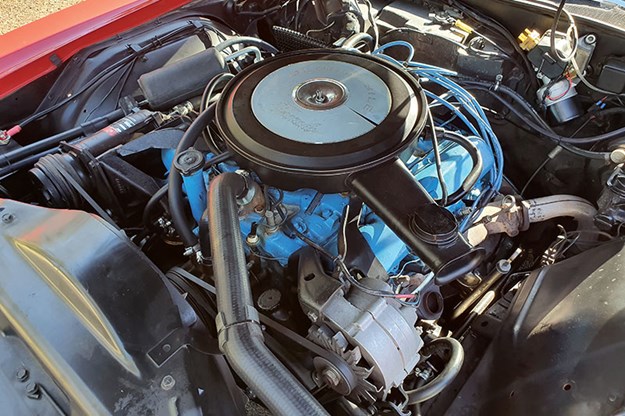 There were some individual touches in the cabin. Most famous is the 'slot machine' speedo where the indicator line was stationary against a rotating drum of numbers.
It won a few awards along the way, with some testers liking the handling and it actually sold pretty well with some 40,000-plus finding new owners in the first year.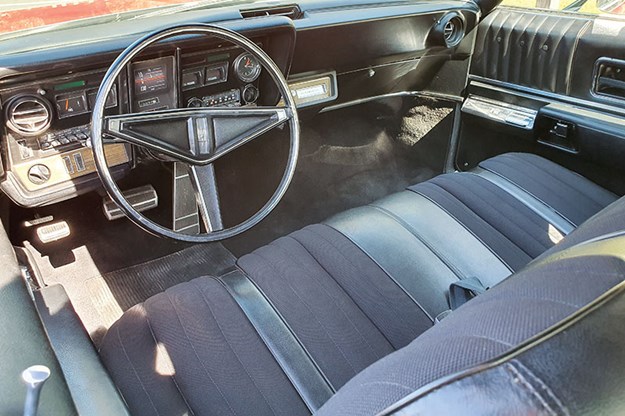 This example is with the Healey Factory in sunny Melbourne. It's lived much of its life in collections, is said to be in exceptional condition, and is priced at $49,500.
1968 Oldsmobile Toronado
BODY 2-door Coupe
ENGINE 7.0-litre Fireball V8
POWER & TORQUE 287kW / 644Nm
PERFORMANCE 0-100km/h – 7.5sec
TOP SPEED 217km/h
TRANSMISSION 3-speed auto
DRIVE SYSTEM FWD transaxle
BRAKES assisted drums
TYRES 8.85 X 15
PRICE $49,500
WHERE healeyfactory.com.au
From Unique Cars #452, April 2021
Unique Cars magazine Value Guides
Sell your car for free right here
Unique Cars magazine Value Guides
Sell your car for free right here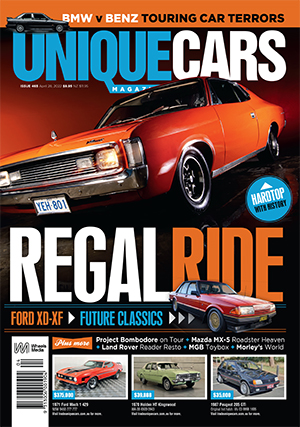 SUBSCRIBE TO UNIQUE CARS MAGAZINE
Get your monthly fix of news, reviews and stories on the greatest cars and minds in the automotive world.
Subscribe