Ford designs its future
---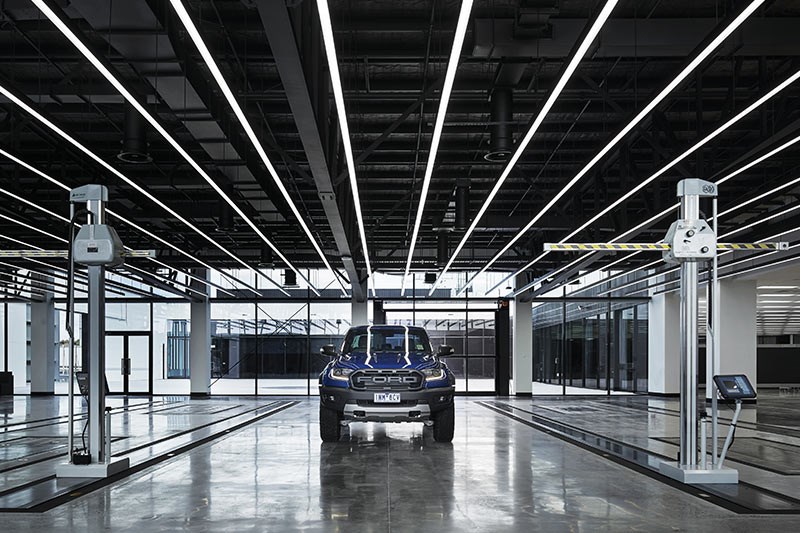 Although local vehicle production has ceased, Ford Australia has a bright global future following a $12 million update and doubling of the size of the Melbourne-based, 1970s-built Design Studio, that was the birthplace of many recent models including the Everest, Ranger and Ranger Raptor.
It continues Ford's ongoing investment in Australia, where more than 2500 engineers, designers, technical and automotive specialists are based, with a further $2.3 million being invested in additional studio technology infrastructure by the end of 2021.
Max Wolff, Design Director for Ford International Markets Group and China, said the improvements were aimed at keeping the facility contemporary and cutting edge with the technologies required to design the vehicles of tomorrow, from initial concept to prototype.
"The design studio underwent a minor refurbishment in 2012," Wolff said. "This time around, the whole building has been redesigned. It has been structured around supporting our design process and our team, enabling them to work in a modern, creative environment."
With the addition of 100 new workstations, an extended clay modelling workshop where full-scale models are made, and a new five-axis gantry milling centre, the 2300 square metre expansion provides improved flexible and functional facilities.
The legendary XA, XD and FG Falcons were created in the design studio along with the the Australian designed and engineered Territory. Today, it's the global lead studio for the Ranger and Everest and provides significant input into vehicle design for markets like South America, China and India.
In its time the design centre has fostered some incredible Australian design talent over the years and continues as a lynchpin of Ford's graduate program, with more than 10 design graduates coming from the country's leading universities currently working in the studio.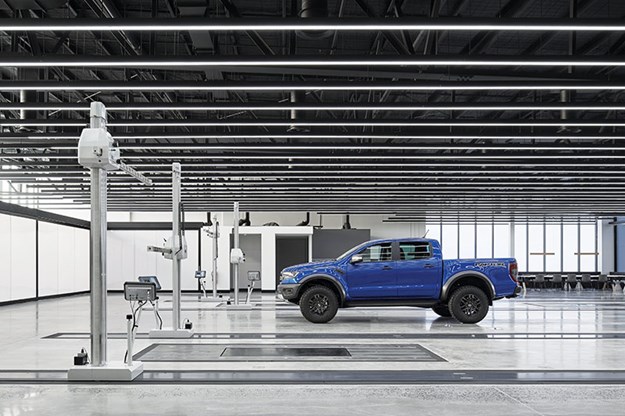 Some of the designers now working throughout the Ford global organisation are Todd Willing and Nima Nourian, both whom are now headquartered at Ford Motor Company in Detroit, and Simon Brook who is running the Ford China Studio.
While acknowledging the studio's important historic past, Wolff said the new facility looked to the future, incorporating improved leading-edge technologies. "We have a new Virtual Reality review space, which is a key tool for the Visualisation team, and a five-axis gantry mill that is integral to the work of the clay modelling team," Wolff said.
Clay modelling, the backbone of vehicle design for years, has been given a new lease of life at Ford Australia. The studio's team of 40 clay modelers now use cuttingedge digital technologies to accelerate the design process. "The new five-axis gantry mill is an interface between the physical and digital worlds, taking information from the computer and quickly and accurately translating it into the physical with a greater level of detail," Wolff said. "We can also feed that information back into the computer's digital models."
Critical to the facility's overall design were new breakout areas and collaborative spaces, fewer individual offices and more natural light, which Wolff said helped the creative process and collaboration. With natural light an important part of the design process, Genton designed a 1110 square metre internal courtyard where vehicles can be privately viewed outdoors.
"Critically, the refurbishment was a consultative process, with creative design, physical and digital sculpting and design engineering all contributing to what was needed with the new facilities," Wolff said. "This collaboration was extremely valuable in informing the design decisions."
It isn't just Ford Australia that is looking at a rosy future with many ex Holden and Toyota engineering and design staff being snapped up by car company VinFast, owned by Vietnam's largest private business, the Vingroup. It has established a purpose built R&D and Engineering facility in Port Melbourne and purchased Holden's Lang Lang proving ground, situated 90 kilometres south east of Melbourne for an estimated $30 million.
As VinFast Australia is to lead the development of future global products for the brand, a proving ground was needed and so was staff with many ex Holden, Ford and Toyota personnel being recruited.
In charge of VinFast's Australian operations is former senior General Motors executive Jim DeLuca with former ex Holden man Shaun Calvert, now VP manufacturing. They are joined by other GM colleagues Dave Lyon, VinFast's design director, Roy Flecknell in planning and program management and engineering VP Kevin Fisher.
VinFast's main manufacturing plant and international head office is a brand new plant in Hanoi. VinFast's first two models use BMW architecture and drivetrains, supplied by the German manufacturer under license with VinFast recently securing exclusive distribution rights for the Chevrolet brand in Vietnam as well as securing the GM plant, dealer network and employee base.
From Unique Cars #451, March 2021
Unique Cars magazine Value Guides
Sell your car for free right here
Unique Cars magazine Value Guides
Sell your car for free right here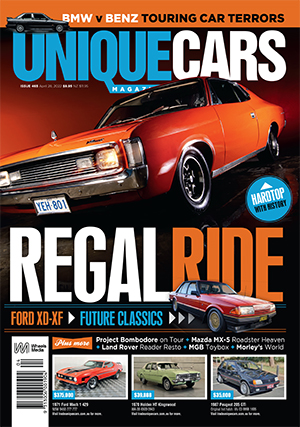 SUBSCRIBE TO UNIQUE CARS MAGAZINE
Get your monthly fix of news, reviews and stories on the greatest cars and minds in the automotive world.
Subscribe