Cobra model + Holden shade + wheels + more - Gearbox 449
---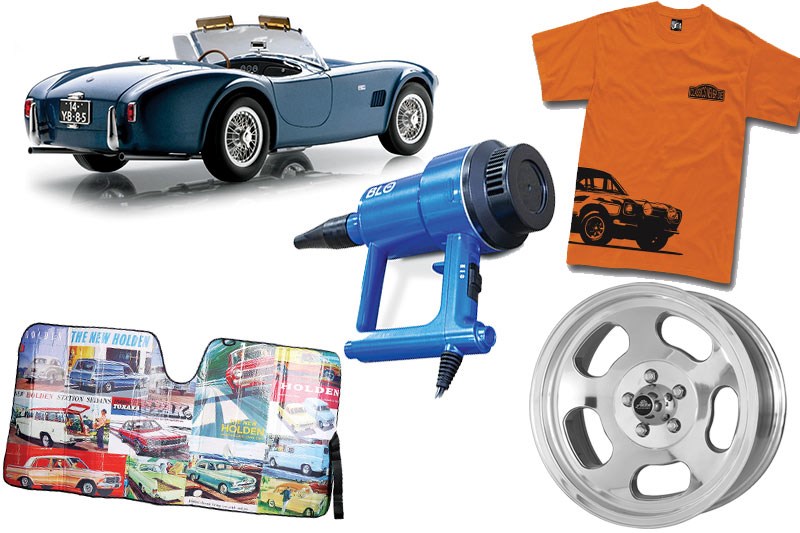 Inside this month's Unique Cars gearbox...
1. First cobra model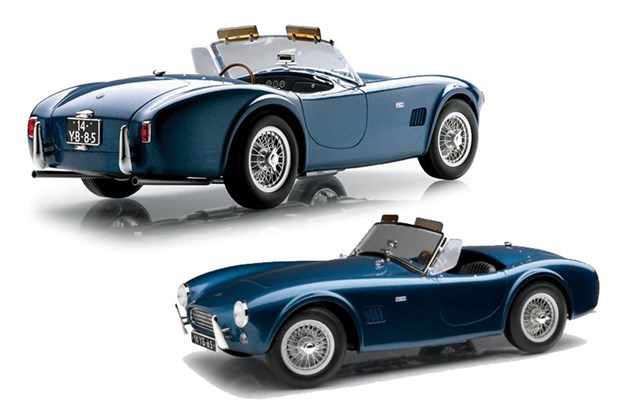 Let's face it, the vast majority of us are unlikely to be in the position to buy a real early Cobra, complete with the 289 Ford engine shoe-horned into the English chassis. This Carroll Shelby-inspired gadget went on to become the stuff of legend and a real one is worth millions. In fact, one of Shelby's own 427 cars recently went for something like $7.7m. However having a replica sitting at home seems like some sort of consolation. This 1/18 model comes from Bradford and costs $300.
2. Blower
Are you one of those people who uses the air dryer at the local car wash? Or perhaps you've been stealing the family hair dryer to use on the car. No matter. The reasoning behind this gadget is that air-drying is kinder to the paint and trim, while allowing you to get into channels, grilles and all those other nooks and crannies that defy access. Definitely one for the enthusiastic car detailer. It claims a 1.5hp motor and two speeds, with a heating element and a few different nozzles. Yours for $160.
3. Beans tees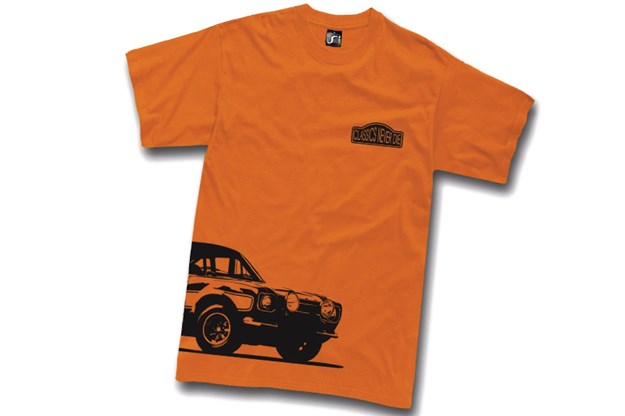 You may not end up thanking us for this, particularly if you have broad tastes in vehicles. The weirdly-named Burn the Beans site in Greece offers an intriguing range of shirts, with themes running across classic cars, motorcycles, and we think we spotted a couple of carburettor shirts! This Escort Tee is as good an example as any, Generally their tees cost around US$25 (@ Au$33) and there is a lot to choose from.
4. Holden shade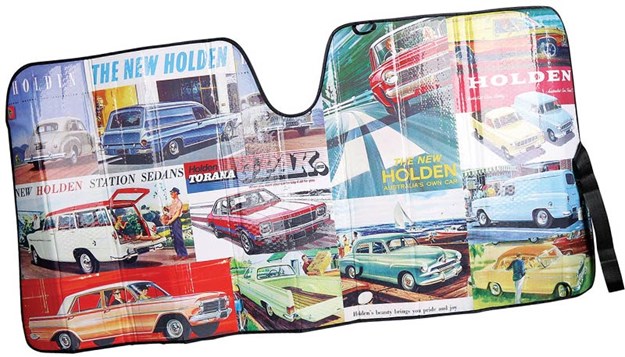 We suspect selling these things to a chrome bumper Holden owner is a little like shooting fish in a barrel. In any case it's a fairly typical accordian-style sunshade for your windscreen, with GMH advertising, Just the thing to make sure your car won't give you third-degree burns if you leave it parked in the sun for a few hours. No mysteries or rocket science involved, and it's available through Supercheap Auto. And no, we didn't see a Ford or Chrysler version in the catalogue...yet. Yours for $23.
5. Holden sheet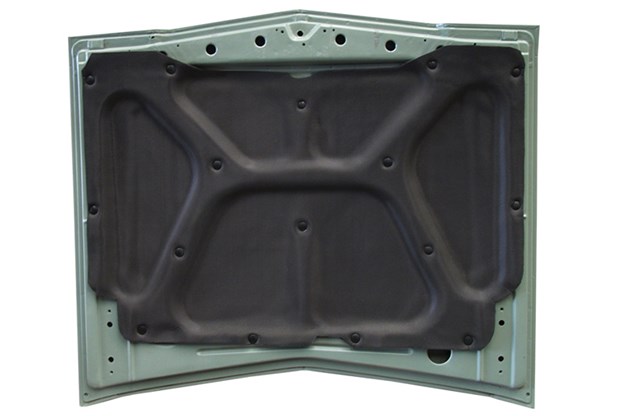 Since we got on to the Holden theme, here's one for owners of HK, HG and HT Kingswoods and Premiers – a fitted under-bonnet insulation sheet. As we know, these things get tired and cranky over time, eventually disintegrating and, if your unlucky, falling out and having a little rest on top of the engine. It's an easy and relatively cheap job to replace them. Our friends at Trufit Auto have a special going at the moment, selling them at $159 (down from $195).
6. Jelly bean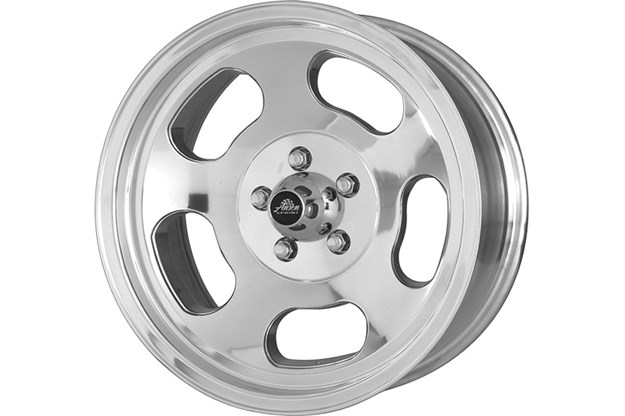 If you were looking for a wheel to fit a sixties or seventies Aussie or American muscle car, the good old jelly bean style is a fairly safe default option. It suits the period and tends not to distract from the car itself. This version is from American Racing and is coded as a VN69 Ansen Sprint. It's a 15-inch rim available in sevens and eights, in four or five-bolt patterns. They retail for around the $240 mark.
From Unique Cars #449, February 2021
Unique Cars magazine Value Guides
Sell your car for free right here
Unique Cars magazine Value Guides
Sell your car for free right here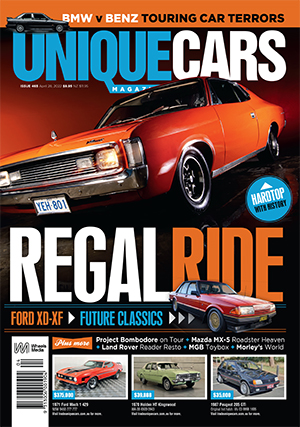 SUBSCRIBE TO UNIQUE CARS MAGAZINE
Get your monthly fix of news, reviews and stories on the greatest cars and minds in the automotive world.
Subscribe