Sandman bar fridge + Karmann 1:10 scale model + Holden Monopoly - Gearbox 444
---
Inside this month's Unique Cars gearbox...
1. Karmann model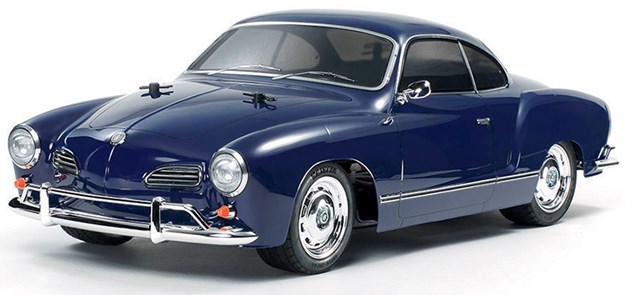 Something a little different and perhaps the perfect project if you're over polishing the real cars in the shed. It's a one-tenth scale VW Karmann Ghia, complete with a huge amount of detail. And the best part is it comes with an electric motor and is designed to be used as an RC model. There are assorted upgrades available, incluing LEDs to light up the headlamps. Pricing seems to be somwhere in the vicinity of $300. Tamiya is looked after locally by Southern Models.
2. Sandman bar fridge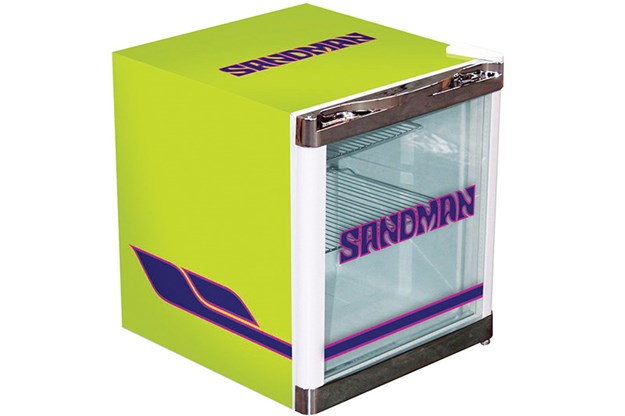 Righto, something for the chrome bumper Holden nut in the family – a Sandman bar fridge. It of course has a version of the distinctive surf wagon (or ute) graphics and does actually claim to keep things cold. The maker says it's triple glazed and is rated for the tropics. It comes complete with a lock and LED lighting and claims to be part of the Holden Heritage merchanidise line. Price is $490.
3. Ford Sierra t-shirt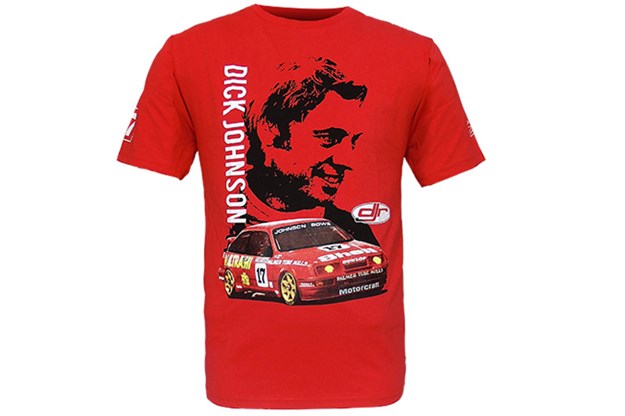 Mention the name Dick Johnson and, for most, the image of a rampaging V8 Falcon with him or possibly John Bowe at the wheel is what will spring to mind. However much of the team's success was built on tne back of the locally-developed and wickedly fast Ford Sierras, one of a number of non-Aussie cars that had a huge impact on the local scene in a short space of time. The real could be a bit tricky and expensive to get hold of, but you can have a shirt for $35.
4. Retro tyre stand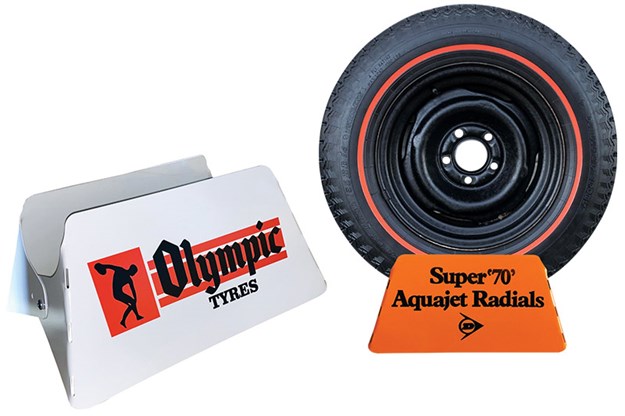 We have a sneaking suspicion some of you may not thank us for putting you on to this site, as it would be easy to spend an hour or two on it and empty your wallet in the process. But here goes: a mob called Nostalgia Highway is flogging all sorts of interesting gear, perfect for dressing up your shed. Included are items like this retro tyre stand at $66. You can also find bowsers, tyre inflators, oil bottle racks...don't say you weren't warned!
5. Castrol oil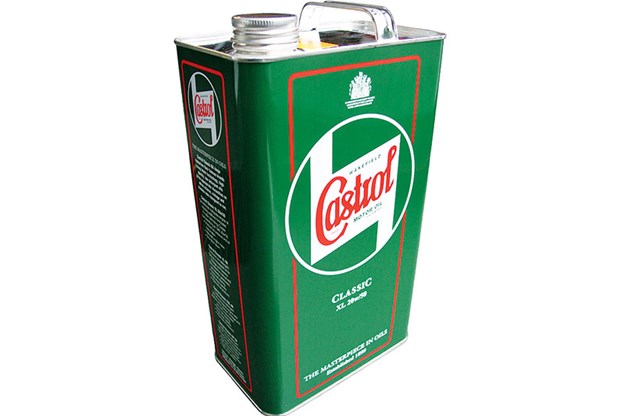 It seems Castol has cut loose a range of oils aimed at older cars and motorcycles, including some basic multigrades and monogrades. As some of you may know, there are engines out there that just do not suit the latest and greatest potions, and run better with something more in keeping with their engineering. We reckon for some half the appeal will be in the one litre and one gallon tins! Prices are typically around $17 for the former and $50 for the latter.
6. Holden Motorsport Monopoly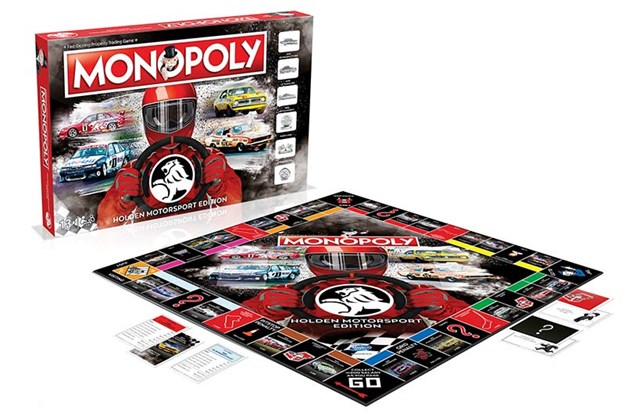 Just when you thought it was safe to re-enter the loungeroom, someone has dreamed up yet another variant on Monopoly. Do you think someone out there collects them? Probably. Anyway, this is called the Holden Motorsport edition and gives players options such as Holden-themed playing pieces including Monaro, Torana and Commodore. Yours for $70.
From Unique Cars #444, Sep 2020
Unique Cars magazine Value Guides
Sell your car for free right here
Unique Cars magazine Value Guides
Sell your car for free right here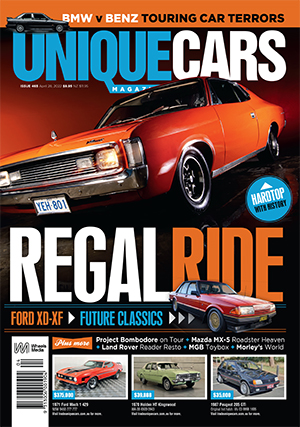 SUBSCRIBE TO UNIQUE CARS MAGAZINE
Get your monthly fix of news, reviews and stories on the greatest cars and minds in the automotive world.
Subscribe