Holden FJ + Buick Riviera + VW Beetle - Phil's Picks
---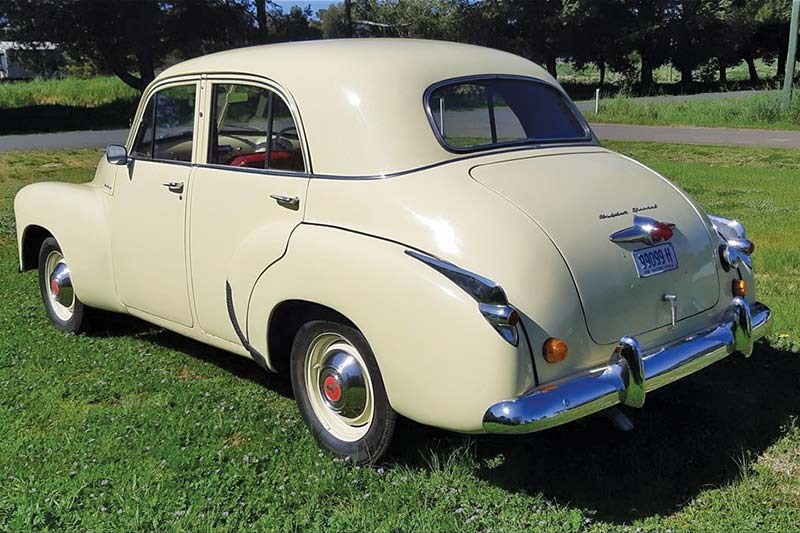 Spring has sprung – that means it is time to pick the best of the crop of cars up for grabs. And there's no better judge than Uncle Phil
1955 Holden FJ $30,000
At 65 years old, this FJ deserves a little respect and it seems like that's pretty much what it's had. Overall the car looks original and tidy, which is probably what you want in one of these.
It's not the rarest classic out there, or the quickest. They're a big roly-poly Sunday drive that will always get you there if driven with a little sympathy. I reckon you could do worse for the money and it should be dead easy to care for.
| See more details on the Holden FJ here 
1963 Buick Riviera $49,900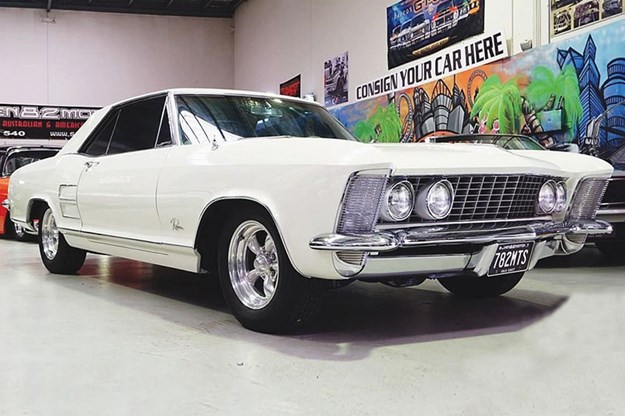 Not the the most subtle car on the planet, but Buick coupes of this era have a pretty distinctive style about them – they look tough. This one up in Queensland seems to have a fair bit of desirable gear on board, such as the 401 Nailhead V8 up front, console shift and a fair few other options ticked to dress up the interior. This is the first year for the model, which might appeal to a collector. In any case we reckon American cars are delivering pretty good bang for your buck in the local market, so it might be worth a look.  
| See more details on the Buick Riviera here
1997 Ford Falcon EL GT $42,000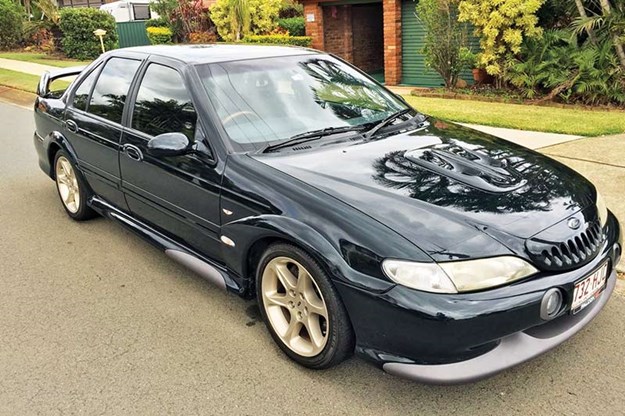 Styling may be a little over-the-top, but you have to admit an EL GT is still capable of pulling plenty of attention. While 40-odd grand is still a substantial amount of money, I reckon it's good buying and you won't see these things fall any further. Given the crazy prices being paid for chrome bumper Aussie Ford GTs, this starts to look like a bit of a bargain. You'd want to check it out, particularly with an eye on the body and cosmetics. But if you're buying with half an eye on future value, it could turn out to be a decent punt.
| See more details on the Falcon EL GT here
1965 Volkswagen 1500 $29,000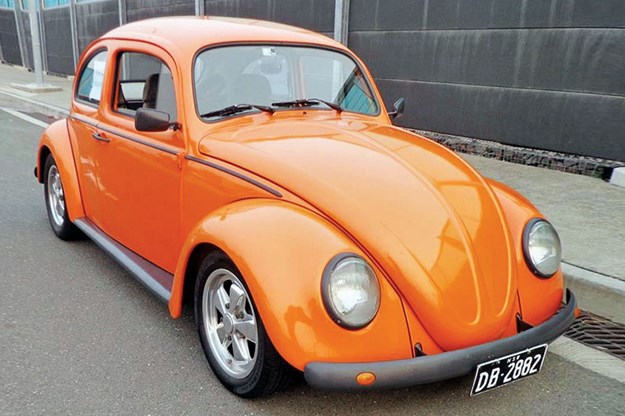 VW bugs are funny things – once you've owned one, it seems there is no eascape and a string of them will become an inevitable part of your future. We kinda fell for this restomod, as it's kept the original shape but added a few modern touches that I reckon are in sympathy with the original. Obviously it's lowered and running polished Fuchs wheels. The owner says it's now powered by a new 1600 powerplant and pulled up by a disc front end, which would make it a much better proposition in modern traffic. Interesting car.
| See more details on the VW Beetle here 
1997 Mercedes-Benz AMG E36 $19,999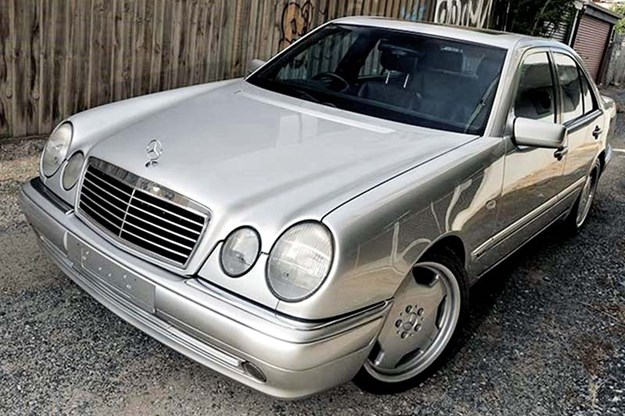 If German sports cars are your thing, you should probably have a gander at this. The E36 is a very early AMG effort – before Benz bought them out – and a very low volume car. Just 400 were made and 49 were sold here. The heart is a straight six, claiming a very solid 206kW and 385Nm. That's a quick set of numbers. The owner mentions this one needs a little work (hence the price) and you'd be wise to walk in with your eyes open. However there is potential there for a very special car for not a whole lot of money.
| See more details on the Mercedes-Benz AMG E36 here
1958 Chevrolet Biscayne $36,000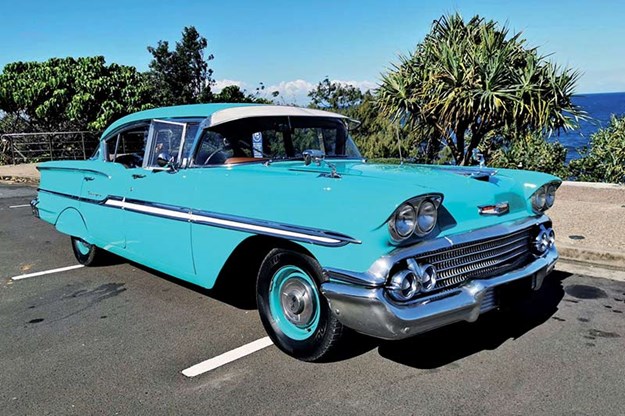 Big old family car anyone? This one has been going for over sixty years and looks like it just might make it to 100, that's if you can still buy petrol! Now here's the twist in the tail: the owner tells us this is one of 1400 factory right-hand-drive Biscaynes destined for Australia in 1958, and it's been registered its entire life. You could be forgiven for thinking there would be a dirty great V8 in the nose, but no it's the 235-cube (3.9lt) Blueflame straight six, with a three-speed manual. It even comes with the owner's manual. Cute.
| See more details on the Chev Biscayne here
Unique Cars magazine Value Guides
Sell your car for free right here
Unique Cars magazine Value Guides
Sell your car for free right here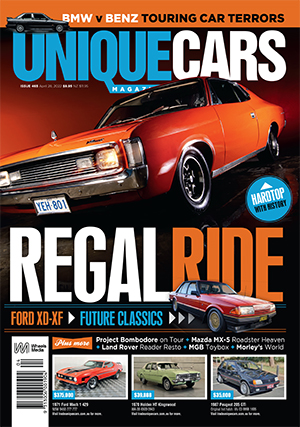 SUBSCRIBE TO UNIQUE CARS MAGAZINE
Get your monthly fix of news, reviews and stories on the greatest cars and minds in the automotive world.
Subscribe