Shelby GT350R prototype tops Bullitt Mustang price record
---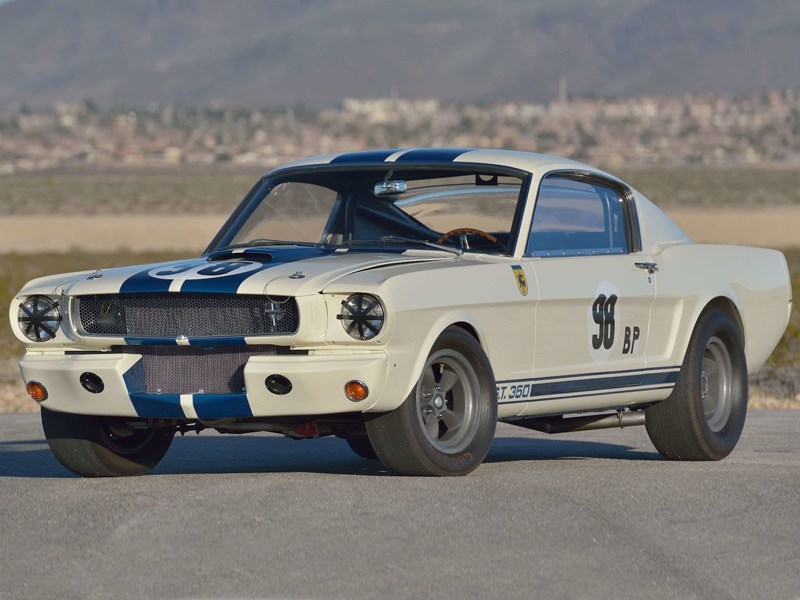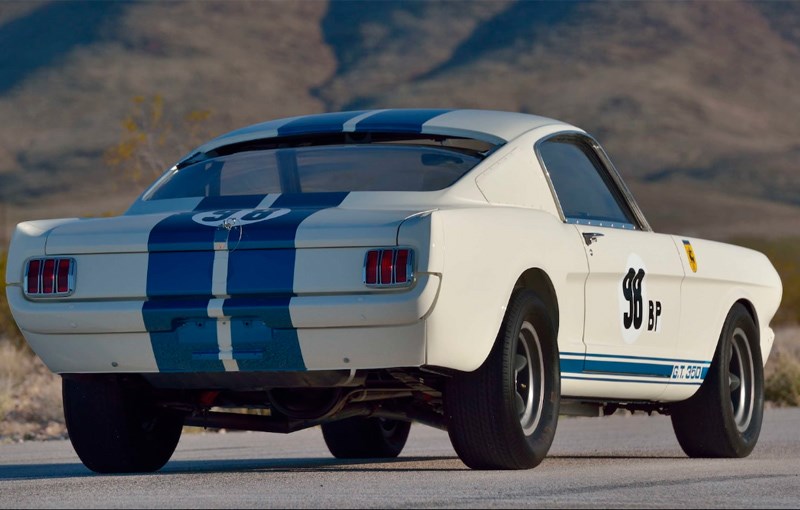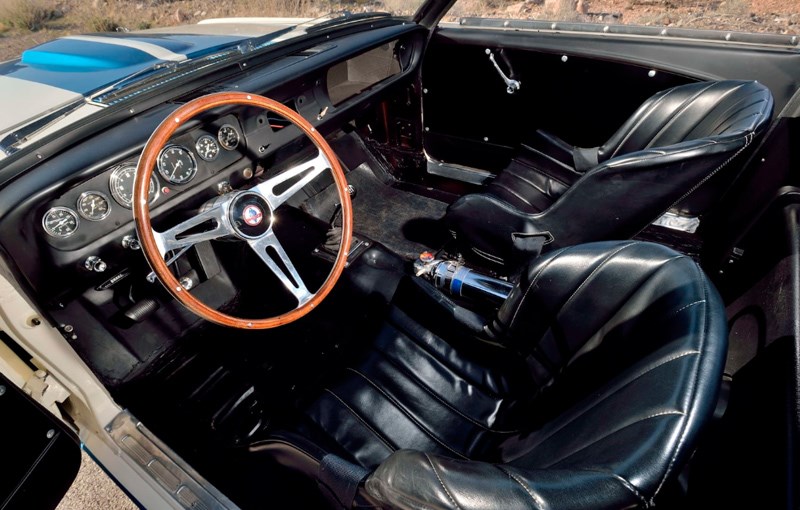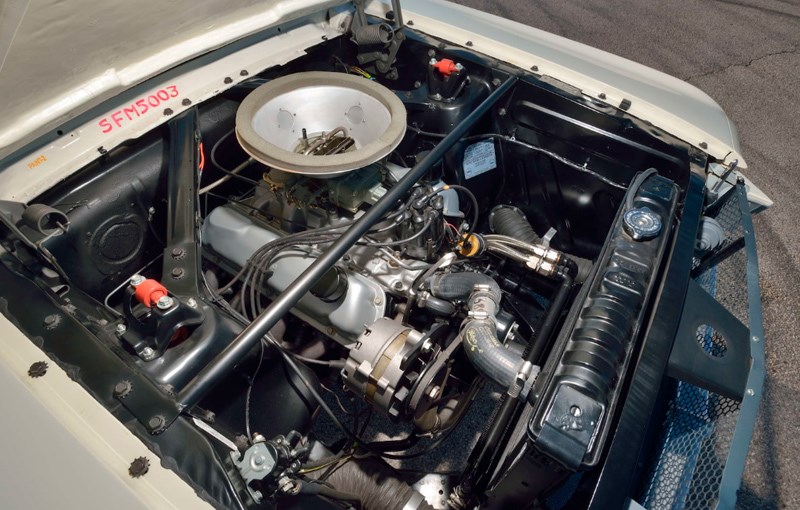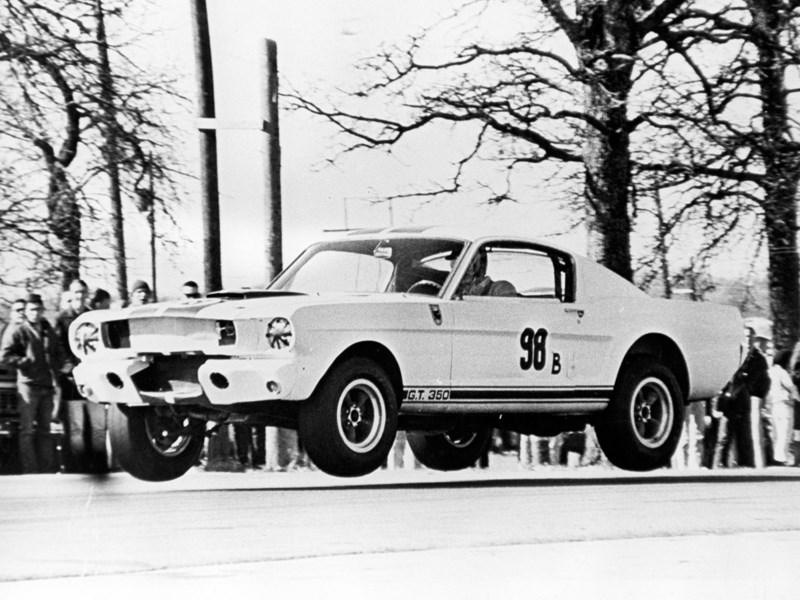 One of the most significant racing Mustangs ever posts AU$5.5 million sale and breaks model record in the process
Update 20/7/2020:  Mecum's 2020 Indy auction took place over the weekend, with the Ken Miles-driven '5R002' GT350R prototype heralded as one of the most hotly-antipicated lots of this years thus far.
A few days ago, the car extremely singificant Shelby was sitting with a high-bid of just US$650,000 - however late game action saw a flurry of bids, with an ultimate sale price of US$3.85 million (inclusive of buyer's premium and fees). That's a whopping AU$5.85 million, and a new world record as 'the most expensive Mustang ever'.
When the former-record holding Bullitt Mustang sold at the start of the year for AU$4.9 million, few could imagine another Mustang drumming up equal levels of collector interest.
But while the Highland Green 1968 GT390 draws its popularity from Hollywood, '5R002' boasts extensive historical and motorsport provenance; with some Hollywood credence to boot.
Since 2019's Ford v Ferrari flick, 60s Shelby models have enjoyed a drastic resurgence in interest and popularity amongst global (and especially US) collectors. The movie also brought the previously-unsung heroics of Ken Miles to the masses, which no doubt aids the star power of these two incredibly valuable Mustangs.
As of 2019, the 'most expensive Mustang in the world' title went  a one-off 1967 GT500 Super Snake with a unique lighweight 427 racing engine. It sold for US$2.2 million in January last year. 18 months later, it's a stark sight to see how rapidly the top end Mustang market has grown.
We wonder what will be next.
Original story:
At the start of the year, the Bullitt movie car sold for staggering AU$4.9 million at auction – claiming the outright record as the "most expensive Mustang ever".
A record that seemed untouchable for both is automotive and pop culture provenance.
But now, talks are emerging that this Shelby GT350R could be knocking on the door of that eye-watering figure.
Serialised as "5R002", it's the first of three original GT350s built by Shelby American in 1964; and was the first car to win a race and the only Shelby Mustang ever driven by legendary racer Ken Miles.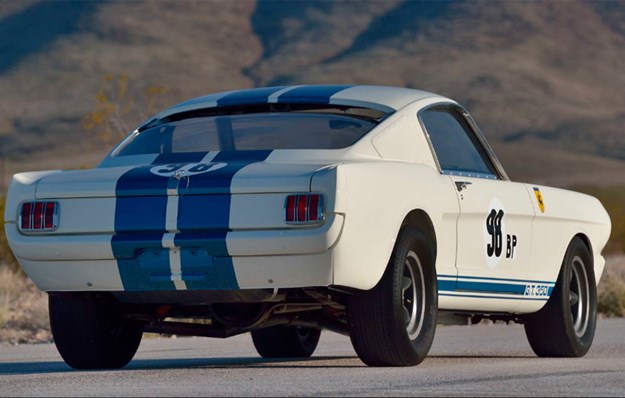 The Mustang racer will feature in Mecum's Indianapolis auction next month from May 12 to May 17, with Dana Mecum stating: "without this car, there would have been no Super Snake [Mustang record holder as of 2019], there would have been no Bullitt".
The GT350 emerged as the SCCA racing series was dominated by Corvettes at the time, and Ford's newfound pony car needed some competition and performance credentials.
READ NEXT: THE ONLY SHELBY GT500 NOTCHBACK RESTORED AFTER ALMOST 50 YEARS LOST
Shelby American took three bare-bone fastback bodies and built two GT350Rs for racing purposes, and one street car as a proof of concept. 5R002 was the first of the three produced, and made its racing debut at Texas' Green Valley Raceway where Ken Miles etched himself into Mustang lore after being photographed four-wheels off the ground.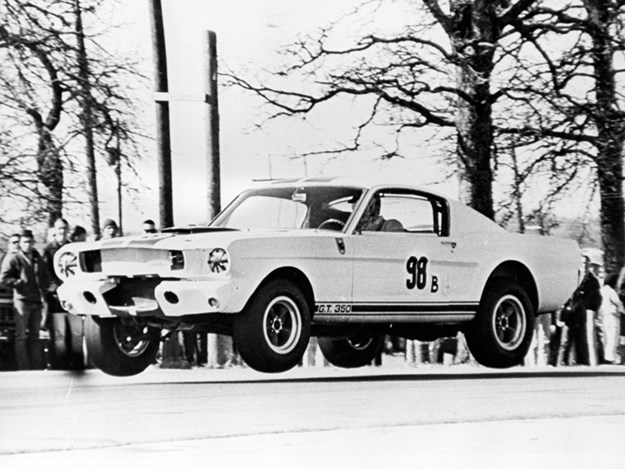 The car was successfully campaigned, along with its sister car, in SCCA's B/Production series through to 1967 after which it was raced in private hands at the hands of owners in Texas and Mexico, before it sat unrestored in the Shelby American Museum in Colorado for 15 years.
In 2010, the car was purchased by John Atzbach who had the car faithfully and exactingly restored through John Brown's Thoroughbred Restorations in Oklahoma.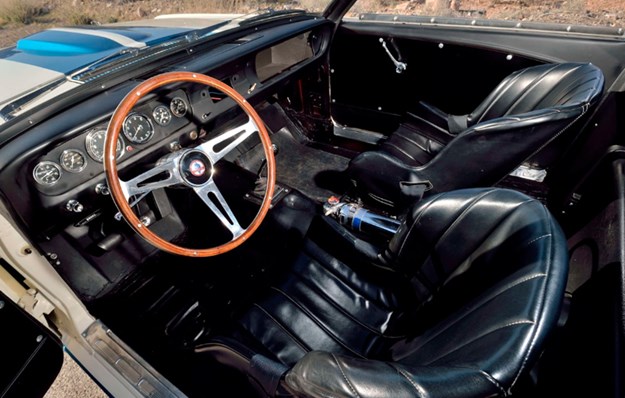 Since the car's debut following its restoration, 5R002 has won Best in Class at the Amelia Island Concours d'Elegance and the Pebble Beach Concours d'Elegance; and has received a perfect score at the Shelby American Auto Club Division I judging.
While no pre-auction estimate has been published by Mecum, it's an extremely significant vehicle within the pantheon of collectible Shelby Mustangs and while it may not carry the panache of Steve McQueen's name, the recent Ford v Ferrari Hollywood movie has breathed new life into the name of Ken Miles within the wider populous.
Will it top the Bullitt Mustang's record-breaking sale? Maybe, but current economic circumstances may see a reduction in top-end sales around the world.
Stay tuned for more auction news and results.
Classic Australian Family Car Value Guide home page
Muscle Car Value Guide home page
Japanese Classic Car Value Guide home page
Sell your car for free right here
Unique Cars magazine Value Guides
Sell your car for free right here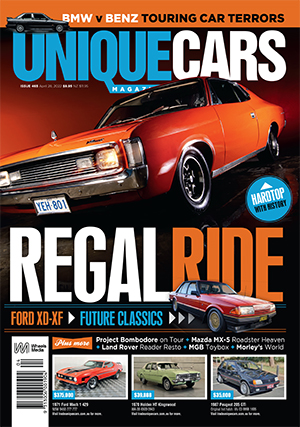 SUBSCRIBE TO UNIQUE CARS MAGAZINE
Get your monthly fix of news, reviews and stories on the greatest cars and minds in the automotive world.
Subscribe