Unique Cars magazine celebrates 35 years
---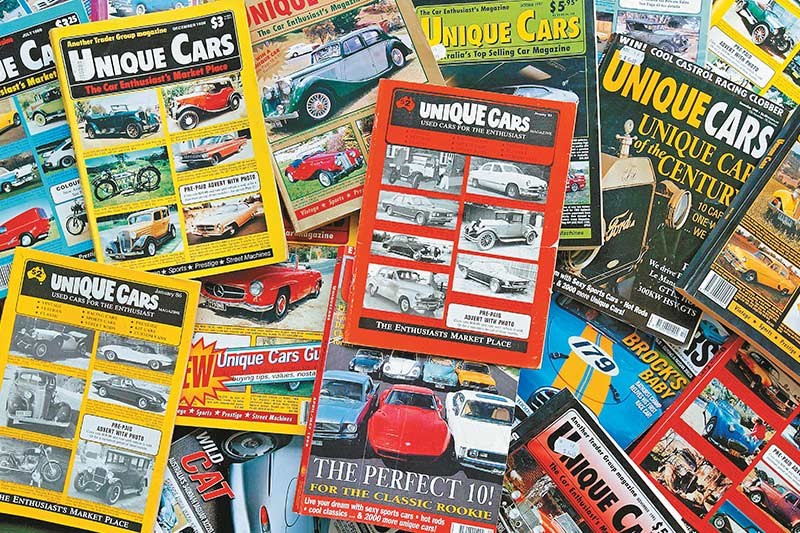 We turn 35 this month!
What were you doing in January 1985? Were you even alive? That was the month and year that Unique Cars magazine published its first edition. For the princely sum of two bucks, you got a couple of hundred pages of classifieds covering mostly collectible cars, but also a smattering of motorcycles and aircraft and even the odd boat!
Run out of Williamstown, for many years the mag didn't have a scrap of editorial – it was classifieds and that's it. At the time, the big players in the classifieds field were the daily newspapers (this was pre world wide web). Their revenue from classies was phenomenal – once referred to as 'rivers of gold' in the case of Fairfax.
However Unique Cars and other specialist mags like it were the start of a wider trend, where specialist titles started chipping away at the dominant newspapers. A decade later they both had another medium to worry about – the internet.
| Read next: Unique Cars' Rolling 30 returns for a double-header in 2020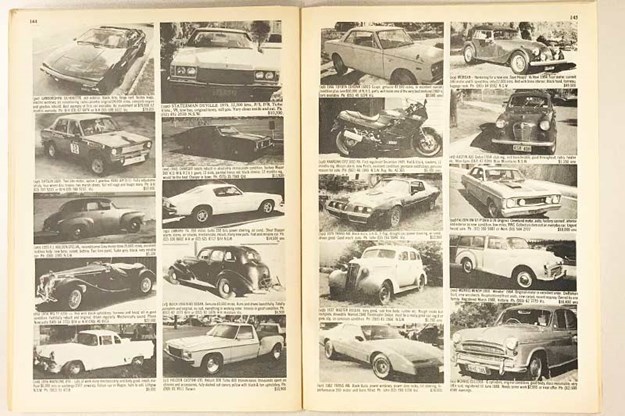 Back then, the classic market was far smaller and had nothing like the broad traction it has today. Looking at a 1988 edition of the mag, you could get a tidy XW Falcon GT for just $18,000, a rare shovel-nose Toyota Corona coupe for $8500 and a tidy FJ Holden Special for $5500. They were different times. As for our staff, one (Alex) wasn't yet thought of, another (Angelo) was just four years old. We asked the rest what they were driving back then. Torrens had another year to wait to get his scone-grabbers on his parents HK Holden Belmont, as a learner. "I can remember the build number… HK7666 S," he said Cliff Chambers – our in-house valuer and history buff – chimed in with insight into a previous life: "If it was imported and unsaleable in the Aussie market I was saddled with one as a company car. As PR person for multi-brand importer LNC Industries, we copped every automotive evil from the Subaru Vortex to Fiat Regata. We had Renault 25s and a VW Kombi that every motoring hack borrowed when moving house but no one would buy. At home, though, was a lovely 1967 model Jaguar 420 and screeching around the (long gone) Oran Park race-track in that a few Sundays a year made everything okay."
As for Dave Morley, "Back in 1985, I was driving a 1976 Celica which I'd already blown up once and repowered with an 18RG twin-cam. Haven't come far, have I?" That's right, he's currently building another Celica with a twin-cam. Meanwhile Ed Guido is driving the same Kingswood he owned back then.
Now of course Unique Cars is a very different beast. It's a full-house collector mag with 140 pages or more of editorial up front and another 100-plus of classifieds on the back. And we have tradeuniquecars.com.au, the audience for which is bigger than the magazine. Plus there are near enough to 100,000 followers for our Facebook page.
It's no secret that print magazines face huge challenges, so it will be interesting to see what forms we'll be publishing in another 35 years…
Unique Cars magazine Value Guides
Sell your car for free right here
Unique Cars magazine Value Guides
Sell your car for free right here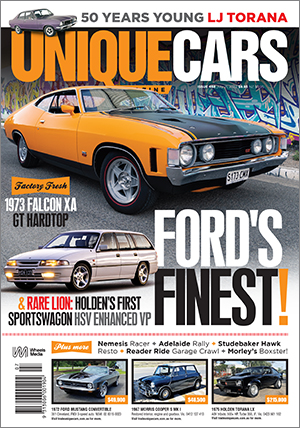 SUBSCRIBE TO UNIQUE CARS MAGAZINE
Get your monthly fix of news, reviews and stories on the greatest cars and minds in the automotive world.
Subscribe