Five collector cars to watch at Shannons' Sydney Spring auction
---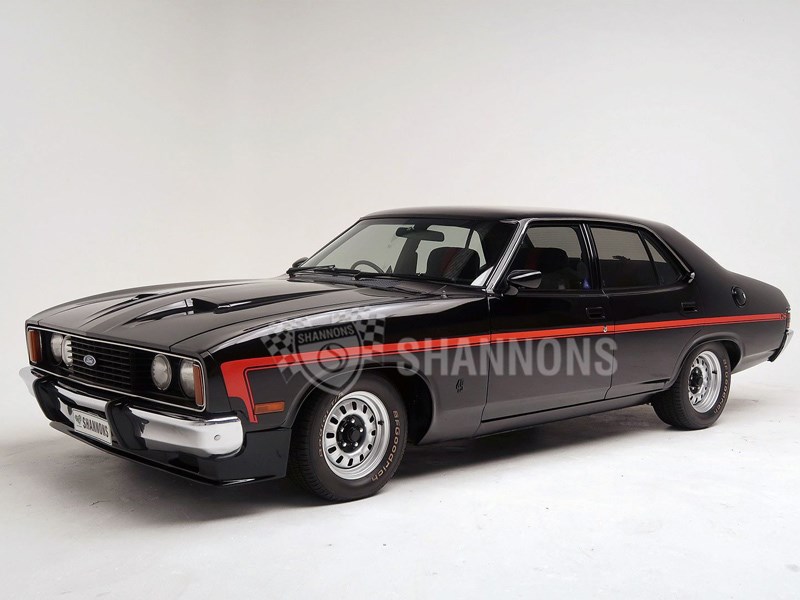 Mid-range muscle and entry-level Ferraris! Plenty of tempting metal here!
We're a month away from the next Shannons auction, which will be held in Sydney on November 18.
They're offering 24 varied classics, with 13 of them up for No Reserve.
Consider this an early preview, as Shannons have yet to upload any vehicle information, or accompanying vehicle condition reports, but it's safe to say none of them are clunkers – and a few are catching our eye already.
READ NEXT: SHANNONS' MELBOURNE SPRING CLASSIC AUCTION RESULTS
We'll update once we get more information – but have a look at what we've got our eyes on at this early stage.
*=No Reserve
Lot 6 – 1979 Porsche 924 'Turbo Enhanced' Coupe – *Guiding Range: $10,000-$15,000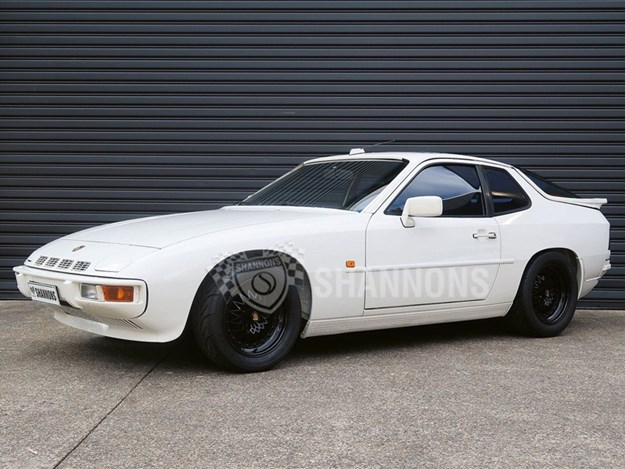 The level of fanfare that Porsches are enjoying today is a bit of an oddity. There's nary an affordable means into the brand, save for some traditionally less-loved front-engined models. But even they're beginning to get the head nod of approval in the face of early 911 saturation.
And, uncommonly, people aren't scared of modified examples either. With every man and his dog wanting a Porsche, we're seeing many owners that aren't shying away from diverging away from the 'perfect from factory' ethos. This "outlaw"-style turbocharged 924 will look right at home at your local cars & coffee; and might be a good buy if it falls in (or below with No Reserve) its pre-auction Guiding Range of $10,000-$15,000.
You'd be hard-pressed to find a more affordable way into classic Porsche ownership than this.
Lot 30 – 1970 Morris Mini Cooper S MkII – Guiding Range: $44,000-$50,000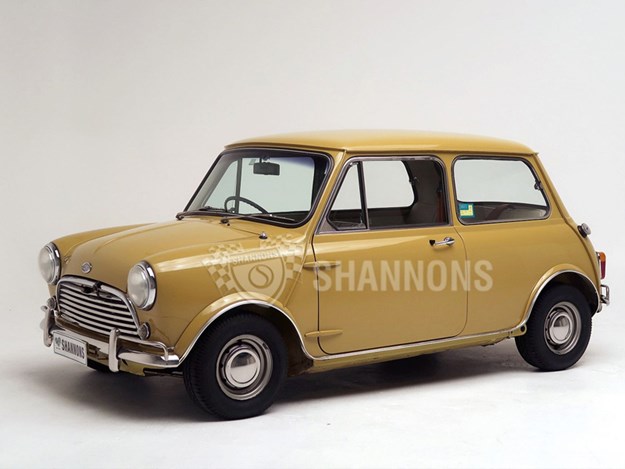 The World's most famous front-driver; a consummate classic, and loved since their game-changing debut in 1965.
The original BMC Mini changed the way we motored, and to this day – no company has recreated the packaging magic of the original Mini.
We're not sure of the history of this car yet – but Australia began production in 1965 and they also found some motorsport success on local soil.
Genuine Cooper S' have enjoyed sharp price rises since 2016, with excellent authentic cars at auction fetching up to $50,000 – and up to $80,000 on the open market.
Condition depending, this might be a good one to watch!
Lot 39 – 1978 Ford XC Falcon GS 'Redback' Rally Pack – Guiding Range: $30,000-$40,000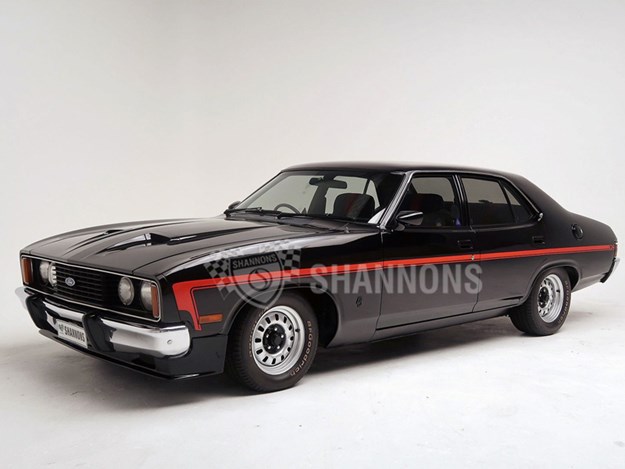 X-series Falcons have been hot property for a while, and lately – the market has been increasingly eyeing original and rare-specification cars instead of the usual GT-clones we've become accustomed to seeing.
This XC sedan represents one of around 12 "Redback" editions sold through Peter Warren Ford in Sydney.  10 of them were delivered as six-cylinders, and just two were fitted with 302 Clevelands.
One of the V8s was written off, and this is believed to be the sole survivor.
From our research, the 'Redbacks' were sold with Elstar chrome wheels, and a straight non-GS red stripe. This one now sports a more classical look with a red GS stripe and 12-slot wheels.
An interesting and rare piece of 70s Australiana, and reasonably priced compared to what the rest of the XA-XC market is doing.
Lot 40 – 1972 Chrysler VH 770 Charger Coupe – Guiding Range: $50,000-$60,000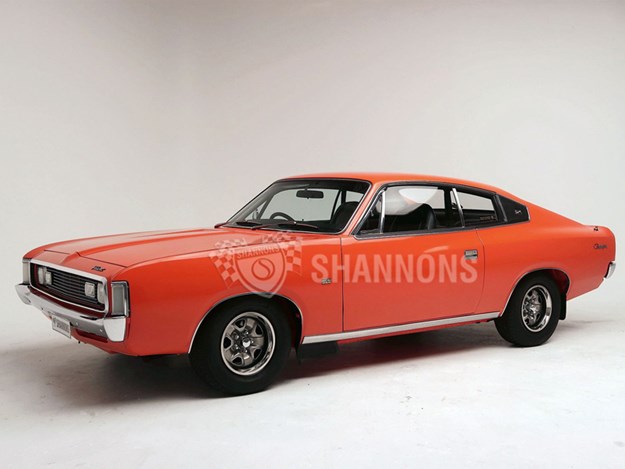 Chrysler Chargers have also enjoyed sharp rises in the 70s muscle car sector. Charger 770s over decades past were often used as donor cars for R/T mock-ups, and sees neat original cars thin on the ground.
It's the glamour models from the E-series that have been the brightest stars in this sector, but standard well-specified 770s are far more affordable and should prove less volatile than those that occupy the top-end of the market.
This VH 770 looks to be fitted with the glorious 4.3lt six-cylinder and appears to be all there and well-kept.
 We'll be checking back once Shannons release more information regarding the car's condition, but this might be one to watch. Stay tuned!
Lot 52 – 1977 Ferrari 400 GT (Manual) – Guiding Range: $100,000-$110,000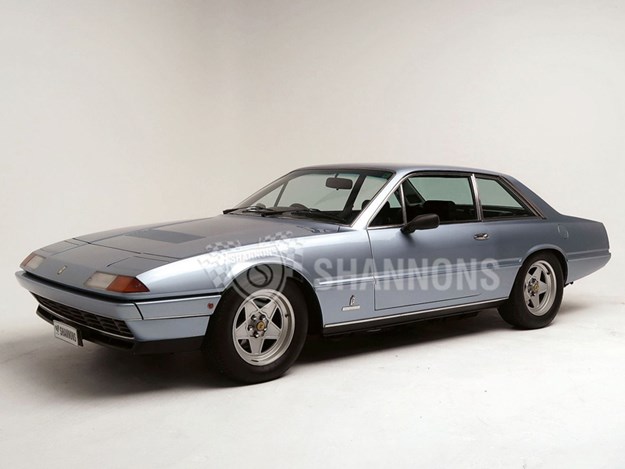 At the top end of the market, there's three very desirable 70s Ferraris up for grabs. At the top end, a blue-chip 1972 Ferrari 246 Dino GT (Lot 54) should draw bidding north of half a million by the time the gavel smacks down.
There's also its less-desirable cousin, the 1976 Ferrari Dino 308 GT4 (Lot 50), available for a relative pittance: with a pre-auction Guiding Range of $75,000-$85,000.
But if we had to pick, we'd go for the one in the middle: a manual 1977 Ferrari 400 GT.
This one, to us, offers the most interesting ownership attraction and the most headroom for future return. 70s V12 Ferraris need not set you back many hundreds of thousands of dollars in this case – and we reckon this handsome GT-cruiser will only pick up steam as time marches on.
Especially when compared to the two V6-powered Dinos, it could almost be called a "value proposition"…
We'll revisit this auction closer to the date once more information comes to light – but in the meantime, check out all available lots at Shannons.com.au
Classic Australian Family Car Value Guide home page
Muscle Car Value Guide home page
Japanese Classic Car Value Guide home page
Sell your car for free right here
Unique Cars magazine Value Guides
Sell your car for free right here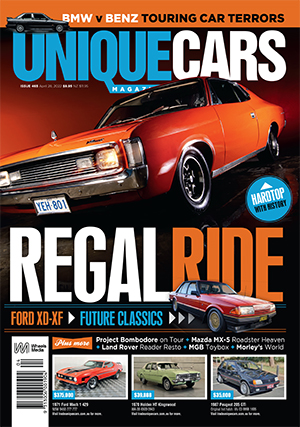 SUBSCRIBE TO UNIQUE CARS MAGAZINE
Get your monthly fix of news, reviews and stories on the greatest cars and minds in the automotive world.
Subscribe