Nissan 300ZX + 1956 Corvette + Porsche 914 + Torana LX SS - Phil's Picks 426
---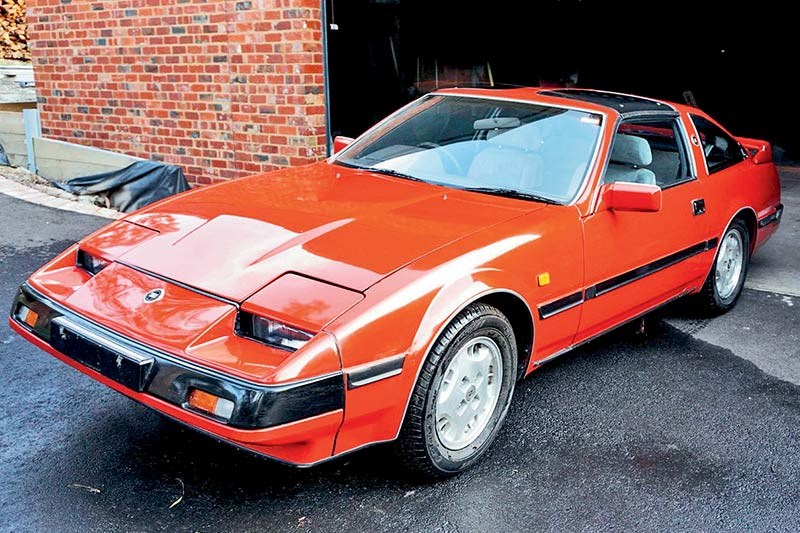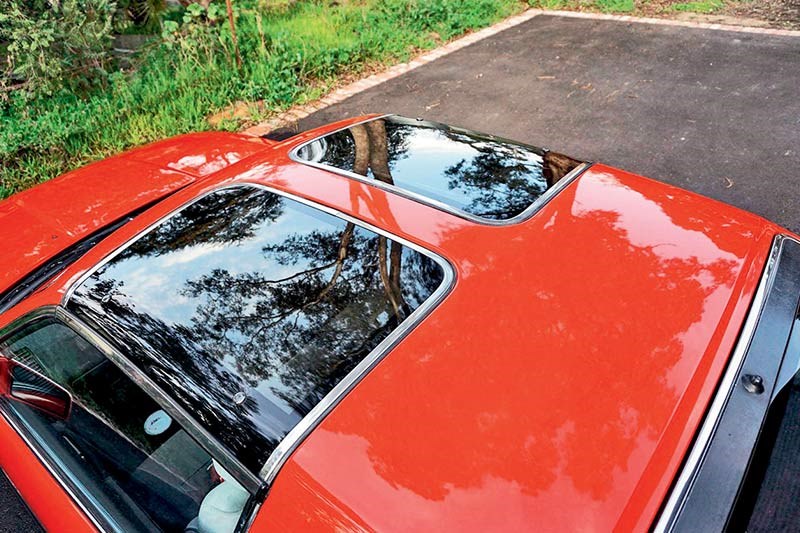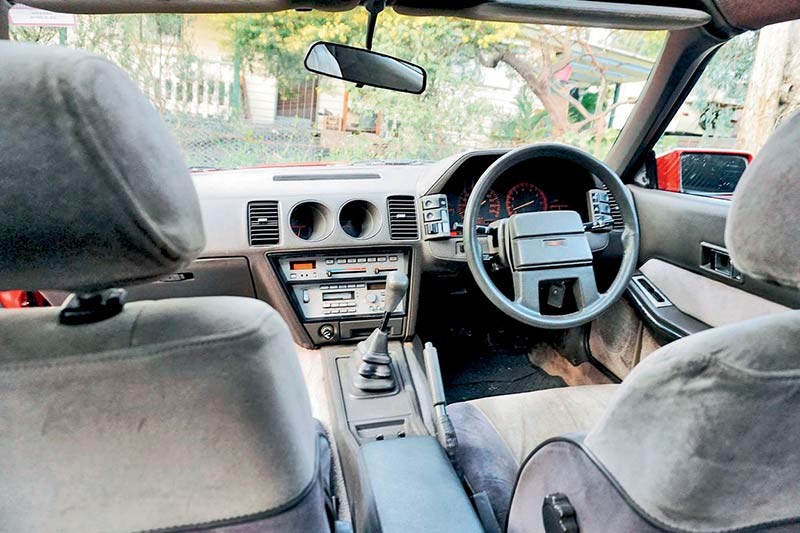 Phil's top picks this month from the TradeUniqueCars classifieds...
1985 Nissan 300ZX - $10,500
When the Datsun 240Z washed up on our shores in 1970 the muttering scribblers went weak at the knees and shouted 'how good is this', at its agile handling, straight line speed  and E Type Jag inspired design. But by the time the Nissan 300ZX of the 1980s, lobbed here, it was wider, longer and fatter. Most of that was caused by the far larger body able to cart around four rather than just two in the original Zed car. When new the 300ZX involved forking out a considerable lump of cash to put one in your driveway and while it doesn't have the cachet of a 24 ounce, they are still a half decent thing. The red paintwork adds to its appeal and for those who can't decide on a sunroof or a convertible, the Targa top is a good halfway house. This one sports a five-speed manual to keep you entertained while the wind ruffles through your hair.
- See more info on the 300ZX here
1956 Chevrolet Corvette - $129,500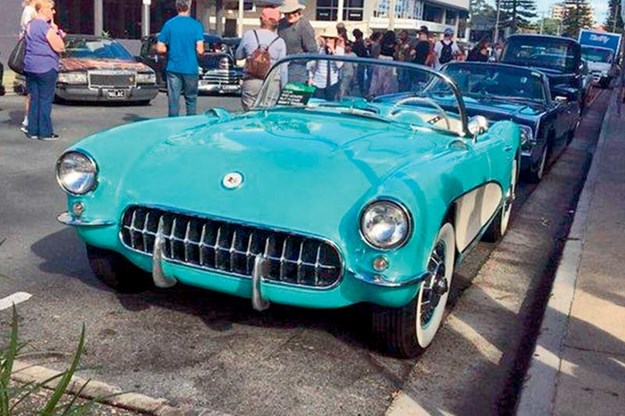 I have a massive soft spot for the C1 Corvette and I reckon it's so reminiscent of the fifties. V8 engines became standard in Corvettes in 1956 and this one sports a rebuilt 327ci. It also has the rarest and I reckon one of the best colour combos available in 1956, Cascade Green with Beige coves and interior. It has had an older resto and the interior was replaced. It also sits on its original frame and driveline and the period look is completed with its original style wheels and hubcaps with wide white walls. Beautiful.
- See more info on the Corvette here
1965 Sunbeam Tiger Mark I - $72,000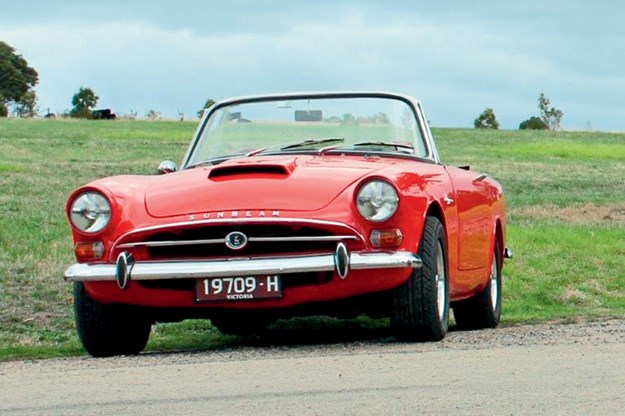 Jeez, this is bringing a tear to my eye as I remember the many fun times I had in my blue and black Mk1 Tiger not so long ago. How I fondly remember the mountains of grunt from its V8 and the manual was nothing more than a wrist flick exercise to change gears. It was fairly light on its feet and loved to be chucked at corners. This one has had a fair deal of recent fettling and has an extensive history portfolio including its original rego papers and owners manual. Hmmm, maybe I should find some more room in the shed.
- See more info on the Sunbeam Tiger here
1988 HSV VN SV3800 - $28,000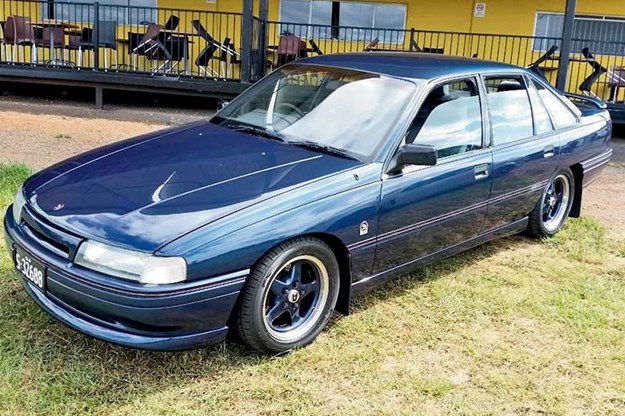 To say holden dealers were sceptical about wee Tom Walkinshaw's first performance car offering is an understatement. A V6 where V8s lurked and an almost invisible body kit, what was this HSV thinking? Berlina-based, the engine computer, suspension, exhaust were all tweaked. It got new wheels and fresh rubber and the drab interior was tarted up with leather and velour sports seats and trim. While HSV's first effort, didn't resonate that well with buyers,  I reckon as the years go on there's a good chance they will creep up in value.
- See more info on the HSV here
1969 Plymouth Road Runner - $90,000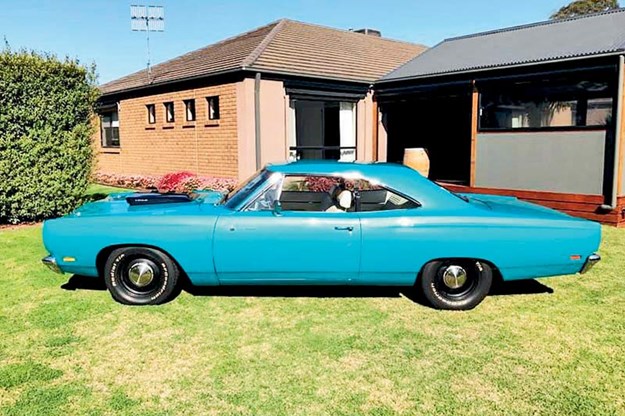 Sea Foam Turquoise metallic is the colour and I wonder what they were on to come up with the name. I digress. Under the bulging bonnet is a 432 ci V8 engine, bolted to a 727 Torqueflite auto and the suspension is factory stock front and rear. All that grunt is arrested by discs up front and drums at the rear and it rides on new rims and tyres. In the era of American muscle cars the Plymouth Road Runner was up with the best of them and was the basis for the Superbird that dominated NASCAR racing in the early 1970s. 
- See more info on the Road Runner here
1972 Porsche 914 - $34,000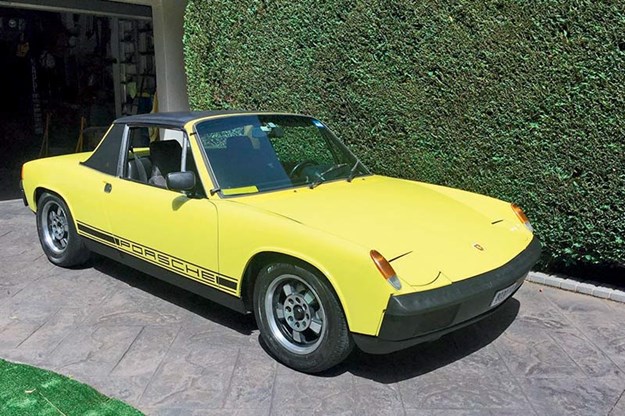 These mid-engined Stuttgarters had a less dysfunctional layout than the 911 with its engine hanging out past the rear wheels. I never owned a Porsche 914 but have enjoyed the company of a couple of Boxsters over the years and I reckon this would have to be further up Ferdinands family tree with a line drawn between the two. The 914 never sold in Australia and while slightly oddball in looks, they were a good thing to steer, without the constant fear of spearing backwards into the shrubbery while cornering, like the 911. Clean and tidy, this one has had a paint and mechanical refurb.
- See more info on the Porsche 914 here
1973 Jensen Interceptor Mk III - $89,990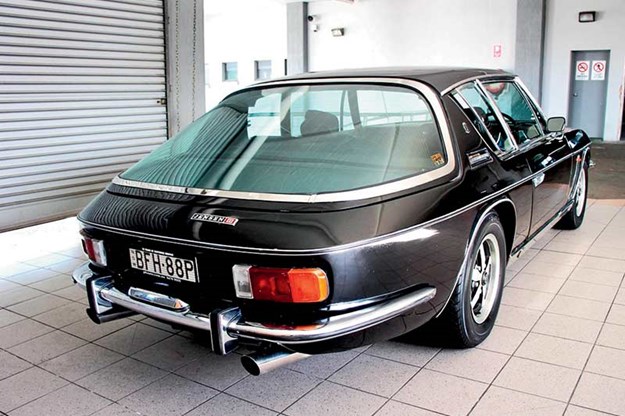 Has there ever been a better car name than the Interceptor? With a fishbowl back window, lashing of dead cow inside and a bonnet long enough to warrant its own postcode, the Jensen certainly has a presence. Under the aircraft hangar size bonnet lays a 440ci V8, powerful enough to live up to its name. This one has just 66,405 miles on the clock and has been in hibernation for 10 years. It's an Australian delivered car and is claimed to have no rust and in unmolested original nick.
- See more info on the Jensen Interceptor here
1976 Holden Torana LX SS - $98,888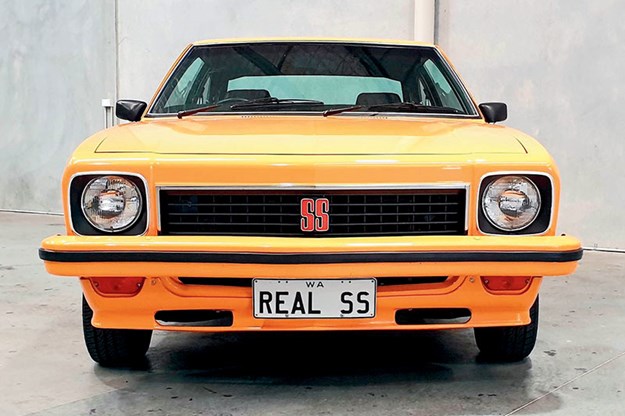 Another personal favourite is the hatchback Torana with a V8 shoehorned into its engine bay. Not that many moons ago an SL/R5000 wouldn't have cost this much and it shows how local metal has skyrocketed in recent times. This one in Papaya has matching tags and was delivered with a hatch hutch, so you could play Lawrence of Arabia at your local beach. According to the owner what hasn't been replaced has been reconditioned. 
- See more info on the Torana here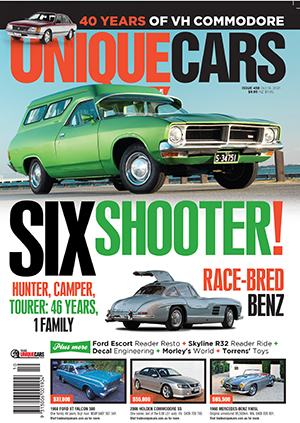 Subscribe to Unique Cars Magazine and save up to 42%
Australia's classic and muscle car bible. With stunning features, advice, market intelligence and hundreds of cars for sale.
Subscribe