Five collector's cars to buy at Shannons' Melbourne Autumn Auction
---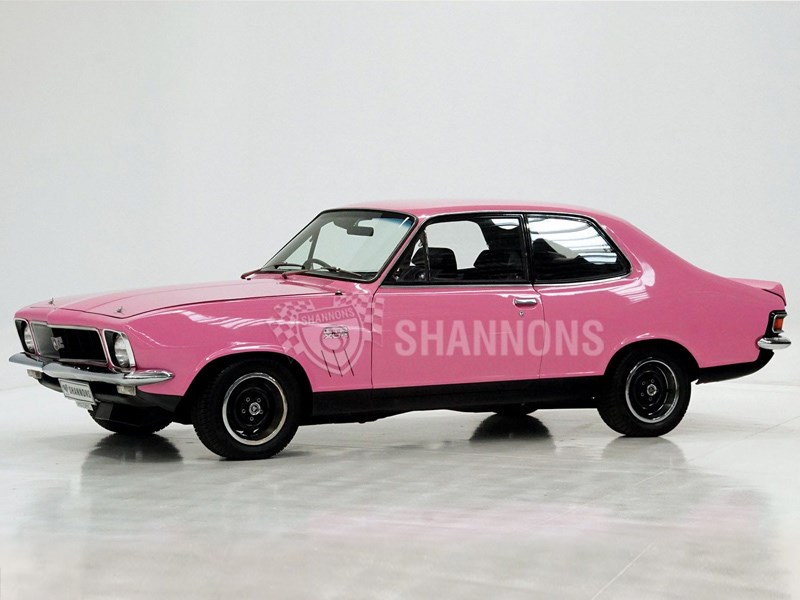 Shannons' next auction hits Melbourne on April 29, here's five cars to buy!
Shannons' next classic car auction is set to hit Melbourne on April 29.
Out of 46 cars on offer, 23 of them are up for grabs with no reserve!
There's something for everyone, and plenty of opportunity for value.
You can check out all available lots at the Shannons website, or read on below for five smart collectibles to add to your garage!
(* indicates No Reserve lot)
1974 Toyota Celica TA22 LT – Guiding Range: $5,000-$8,000*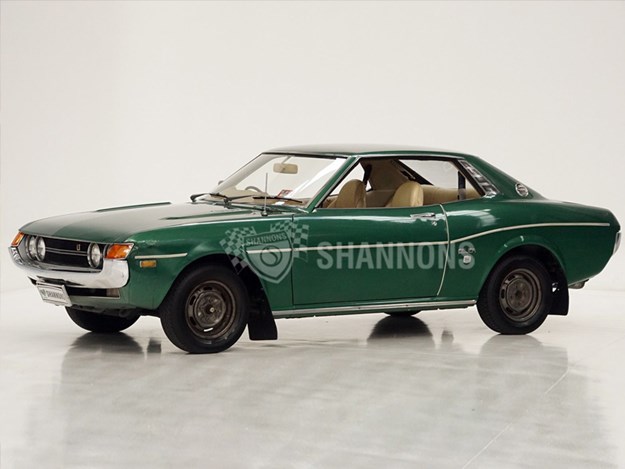 First-generation Celica coupes are no longer the shed-find bargains they once were, but are still relatively affordable and make an easy entrance to classic car ownership!
They're a muscular looking little coupe, with pint-sized US-inspired proportions but found its reception when new a little lacklustre (it was $650 more than a Torana GTR).
These days though, good condition cars are nudging $20,000 with excellent ones near $30,000.
This one's got a guiding range of peanuts, though is in need of work. The driver's seat is torn quite significantly, and that front passenger guard looks to have had a little love tap.
Think of it as a blank canvas for a resto, and with a no reserve guiding range of just $5,000-$8,000: should have plenty left in the budget for a freshen up!
1994 Mercedes-Benz SL600 Convertible – Guiding Range: $20,000-$30,000*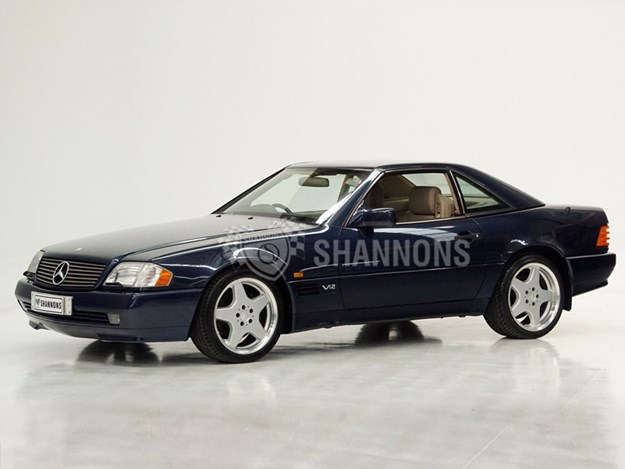 You know what they say about history repeating itself?
Well, if that's anything to go by, there's a tangible trend in Mercedes-Benz's SL-class suddenly becoming hot property once the preceding generation is priced out of reach for the everyday classic owner.
With 'Pagoda Roof' SLs having now occupied centre stage on the world's best auction houses, the rather frumpy and underwhelming R107 gained its 'classic' certification by association.  And in a few years, we're predicting it'll be this R129 generation's time to shine.
Prices are already shoring up, with the mid-range $20-$30,000 (no reserve) affording you a very decent inline-six or V8 model that will offer years of drop-top luxury motoring and hold its value safely.
This car here, is a rare V12 model, and for the guiding range seems like an absolute steal.
We'll be keeping our eye on this one and - if it falls within the guiding range - undoubtedly be kicking ourselves for not culling the fleet and nabbing it ourselves!
1972 Holden LJ Torana GTR-XU1 – Guiding Range: $80,000-$100,000*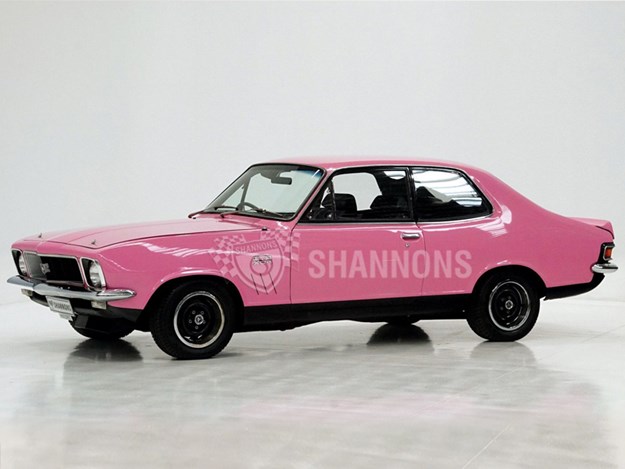 While the Torana madness has stabilised since they were regularly making headlines a few years ago, they're still big-buying and are holding their value.
This Strike Me Pink example looks like it's in great condition both outside and in.
Six-cylinder cars are quite rare, XU-1s in particular. LJs also hold a value-added Bathurst 500 win to their name which the LC does not.
Our most recent market review pegs LJ XU-1s  at a median market price of $149,500 – which makes this one with a guiding range of $80,000-$100,000 one to keep an eye on.
1968 Chevrolet C3 Corvette 427 Tri-Power L89 – Guiding Range: $100,000-$120,000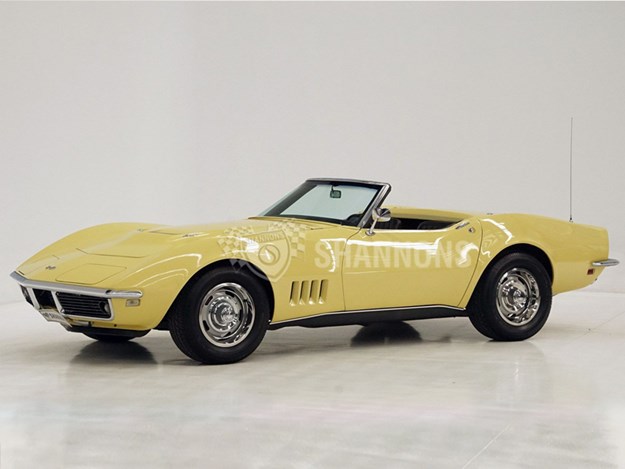 High-end American muscle cars boast a passionate following Down Under, though can be hard to move at the top-end given the much smaller market.
Nevertheless, if you're after something unique and like your cars with a healthy dose of cubic inches, this C3 Corvette is one of the best buys around.
It's a rare and sought-after L89 with Chevrolet's lauded 427 big-block specified from factory with Chevrolet's Tri-Power carburettor setup.
Overall the car looks to be in neat condition with an original-looking left-hook interior.
In the US, these things can go for well north of six figures and, with the runaway values seen in historic Aussie hero cars, could face increased demand in the future.
1989 Porsche 930 Turbo 5-speed – Guiding Range: $140,000-$170,000*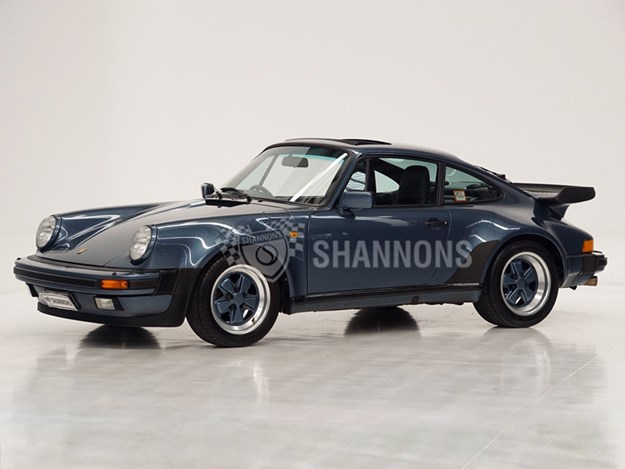 Porsche's 930 Turbo is a consummate blue-chip classic in collectible Euro circles.
They've found themselves at the centre of the recent air-cooled Porsche boom, and are a safe buy for those looking for a useable classic that they shouldn't lose money on.
For many, the car's notorious turbocharged nature and imposing whale tale made them the poster cars of childhood dreams and lifelong fantasies.
Good original cars have been known to fetch upwards $200,000 – this one looks to be in fair condition with an original looking interior (with aftermarket CD player) and a possible external respray. You'll have to check back on the Shannons site once they release information and inspection sheets for the cars, but for the no reserve guiding range, whoever takes this one home should be one happy punter!
Classic Australian Family Car Value Guide home page
Muscle Car Value Guide home page
Japanese Classic Car Value Guide home page
Sell your car for free right here
Unique Cars magazine Value Guides
Sell your car for free right here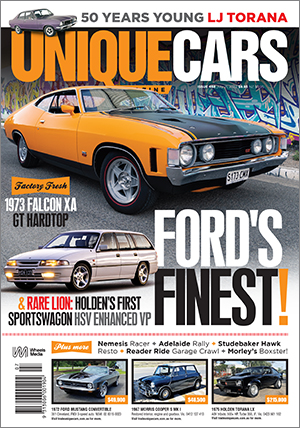 SUBSCRIBE TO UNIQUE CARS MAGAZINE
Get your monthly fix of news, reviews and stories on the greatest cars and minds in the automotive world.
Subscribe