BMW M1 Land Speed Record car unearthed from London garage after 25 years
---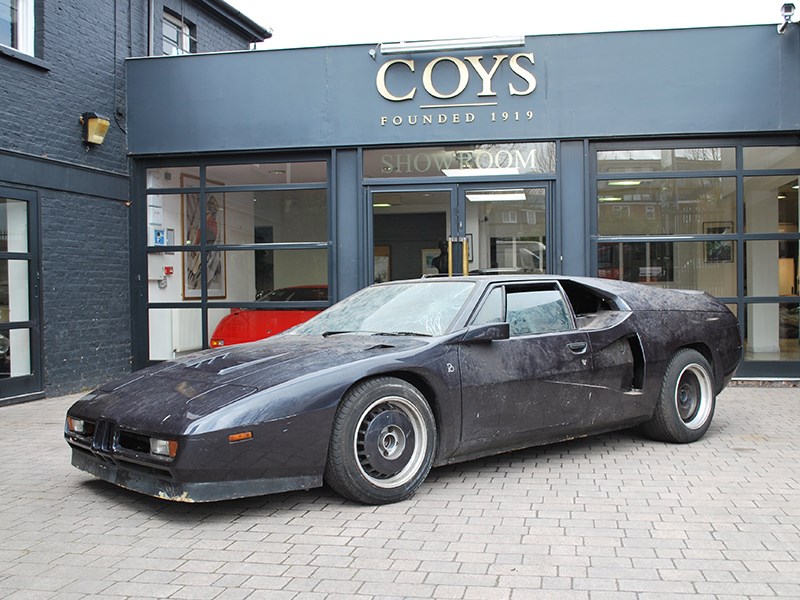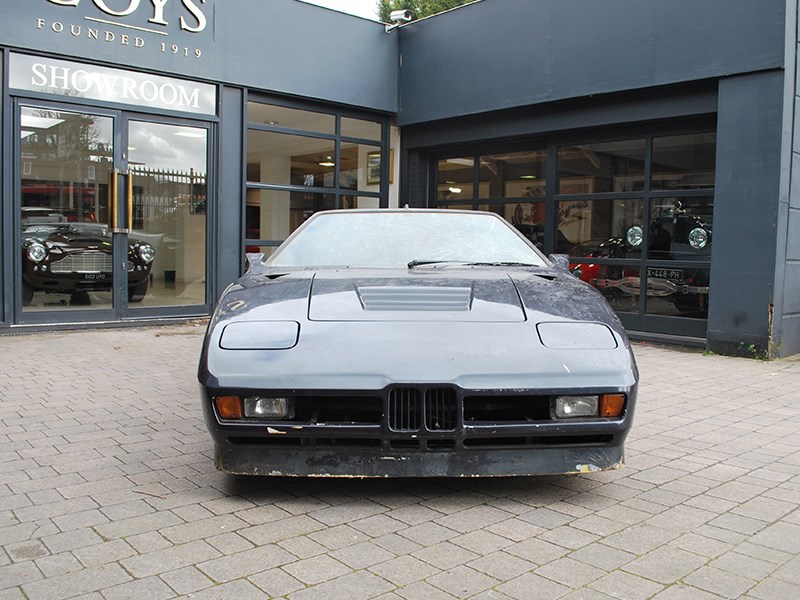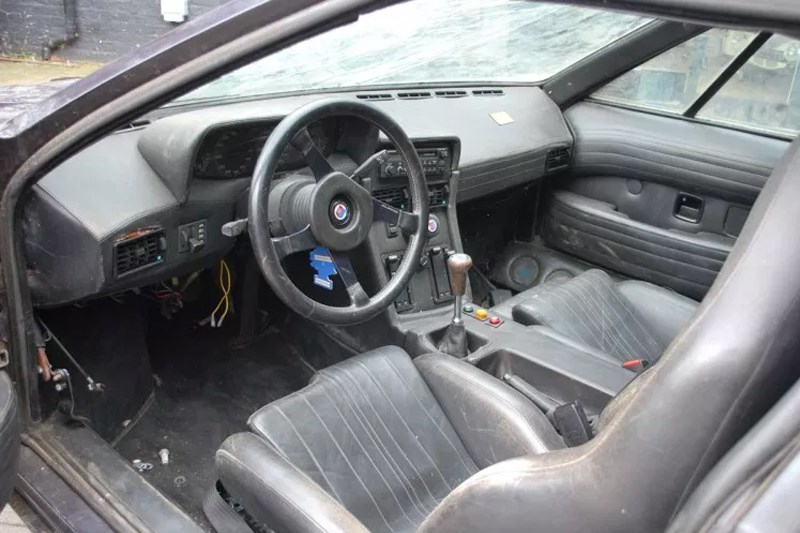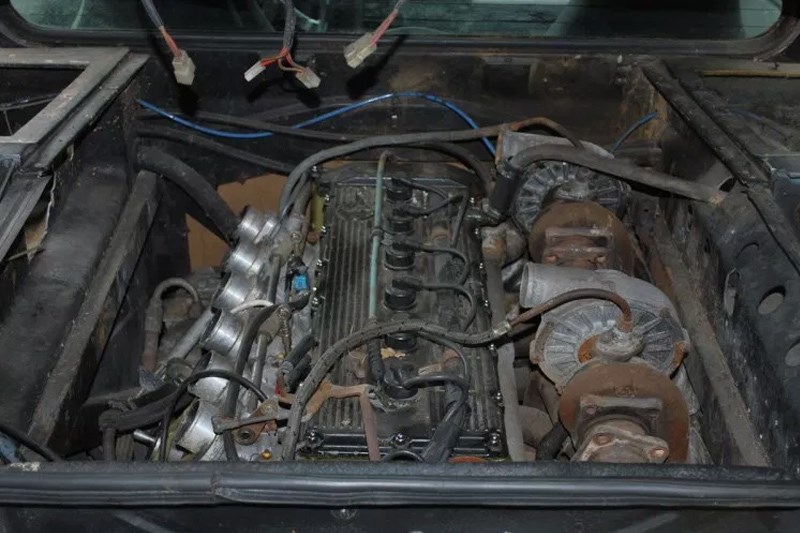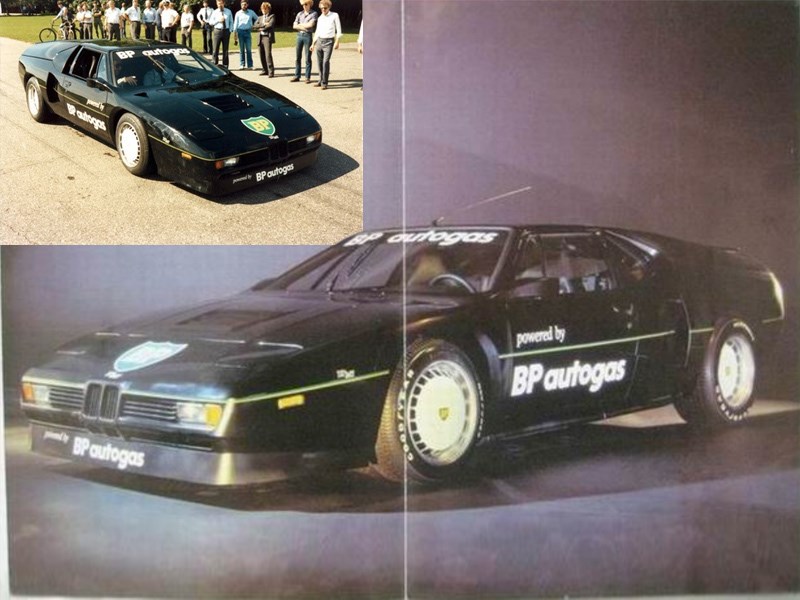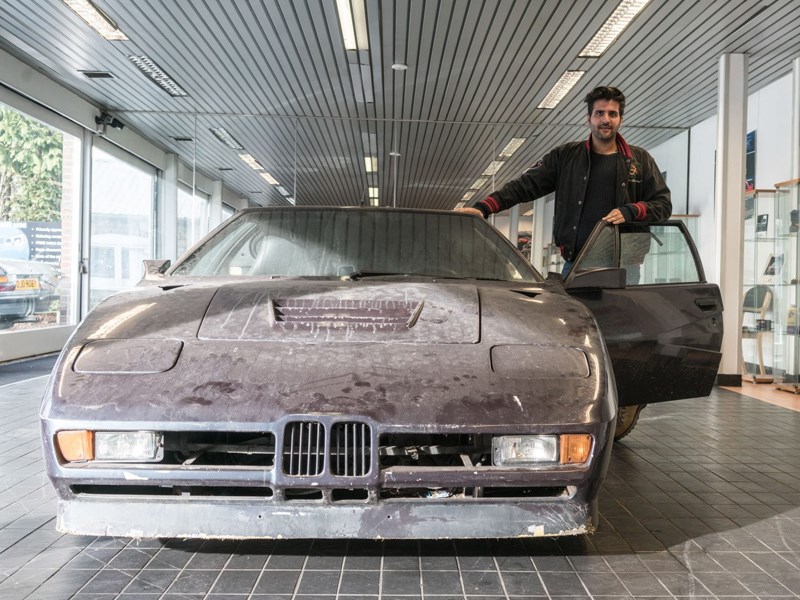 The BP-sponsored LPG-powered land speed record car was long thought to have been lost
A rare and unique BMW M1 used by racing driver Harald Ertl, and sponsored by British Petroleum Autogas, to break the world speed record on October 17 1981, has recently been uncovered from an East London garage.
The car will cross the block at COYS' Techno Classica auction in Essen, Germany on April 13, estimated to fetch upwards of AU$450,000.
The entire project was born of an elaborate advertising activation, which would see Ertl partner with BP and its newfangled endeavour of liquid petroleum gas – or autogas.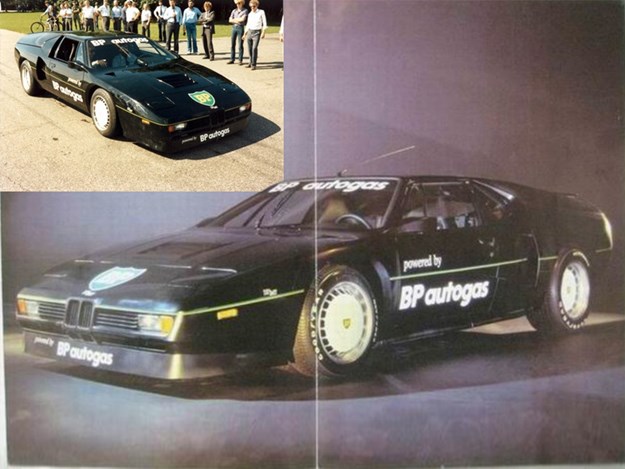 Together, the team planned to start with an M1 road car, retrofit is M88 straight-six to run on LPG, then run it past 300km/h to set an LPG speed record.
Other brands jumped on board to help out with sponsorship too, with the car gaining custom Sachs suspension, fashion-designed interior and Blaupunkt speakers, as well as Ronal providing lightweight racing wheels and a local garage installing integrated roll bars.
READ NEXT: MILLION DOLLAR SHIPPING CONTAINER FULL OF RARE FERRARI PARTS HEADS TO AUCTION
The car was also twin-turbo charged with supporting modification, lifting power output to a claimed 305kW, though few passengers of the car anecdotally stated that it felt closer to 370kW.
Petrolicious reports that there were, reportedly, three cars built, all with the pictured radical bodywork designed in part by Walter Wolf. One car was allegedly destroyed, another one (non turbo) was sold to a private collector, and this one – the only twin-turbocharged version – was used to set the record in 1981.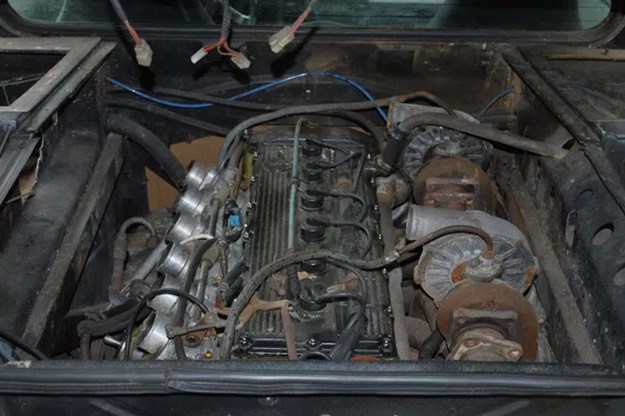 Ertl clocked 301.4km/h at Volkswagen's Ehra-Lessien test track – achieving his ambitious goal just one year after its inception.
Sadly, Ertl was killed in a plane crash just a few months later, aged 33.
READ NEXT: COMPLETE UNASSEMBLED FERRARI 250 GTO FOUND IN CONTAINER
Throughout the rest of the 80s, the car bounced around various dealerships and ownerships in Europe, reportedly repainted in a loud two-tone colour scheme at one point and cruised about in pure 80s playboy opulence.
In 1984, it found itself in a Holland Alpina Dealership, where it was resprayed in a slightly more sedate violet colour, and fitted with various Alpina interior pieces.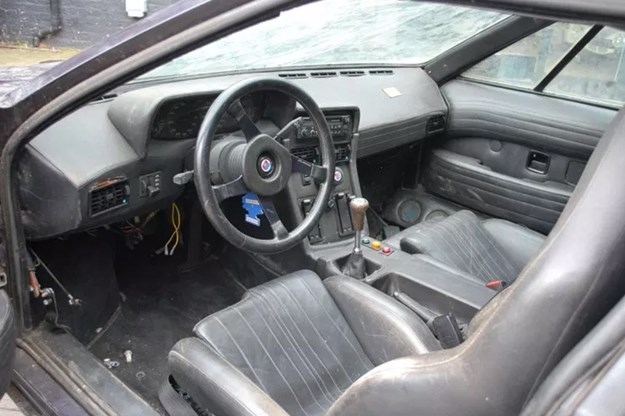 In this time, the car suffered a catastrophic engine failure at the hands of a prospective buyer's test drive. A replacement M88 was sourced and fitted, with pieces of the twin-turbo setup either salvaged or replicated.
So where's it been for the past 30 years?
Well in the early 90s, the car ended up in a dealership in England, and near a local pharmacy owned by Pummy Bhatia.
Bhatia passed the car every day on the way to work, and was infatuated by the era's wedge-shaped space-age coupes, having recently purchased a Delorean DMC-12.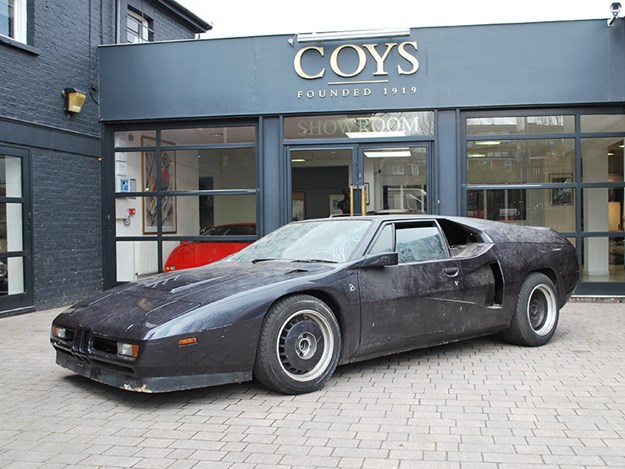 Bhatia purchased the car in 1993 and registered the car that same year. Sadly, he passed away just two years later and was survived by his wife who took over the Pharmacy, and his son Pritham who was just five years old at the time of his death.
Pritham grew up with the car, though as many project car owners can attest – life just got in the way. Phitham's mother was busy raising him whilst simultaneously running the pharmacy;  and the family lived in a small suburban apartment and with prohibitive space for parking off-street. They were forced to leave the M1 on the street for most of this time. Pummy – and of course Pritham – never knew the provenance of the car, and just loved it for its wild styling and symbolic 80s excess.
A friend of a friend suggested they give it to a nearby museum named the Midland Motor Museum. Ultimately, the museum's owner was found to be illegally selling off cars under his care, though the M1 was one of the few he could never offload.
The family was returned the vehicle in 2005, and thankfully had moved into a larger house with garage space for the M1 autogas. Unfortunately, the museum caretaker had left the M1 outside suffering years of decay.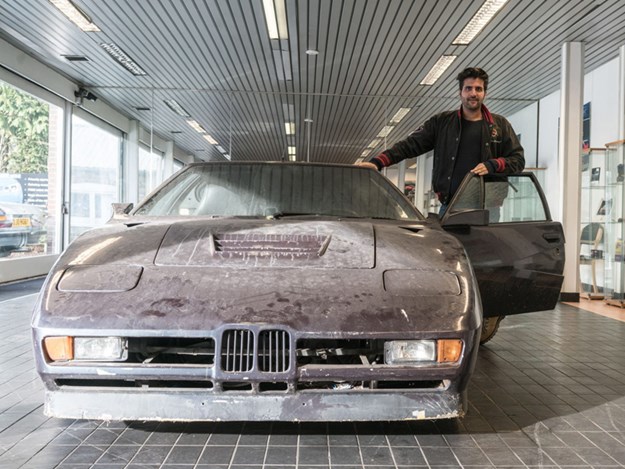 After a number of years, the family decided to do a bit of research into the 80s paperweight in their garage, and quickly found its unique historical significance.
Pritham today is an aspiring singer and musician; his wish is to see his father's beloved artefact restored to its former glory. But restoring a normal M1 is costly, let alone a bespoke 1980s twin-turbocharged modern hot rod running on LPG.
We at Unique Cars understand that cars passed down generations often transcend their intrinsic value, and while the BMW M1 is remarkable in and of itself; we can only imagine what it means to Pritham who grew up with it as one of the few tangible links to his father who was taken away from his family at an unfairly young age.
As the car goes under the hammer in a few days, we hope that its new custodian gives it the restoration it deserves.
Time for tinfoil?
While researching the BMW M1 Autogas record car, we came across this photo of the vehicle coming off a flatbed, dated March 2 2018.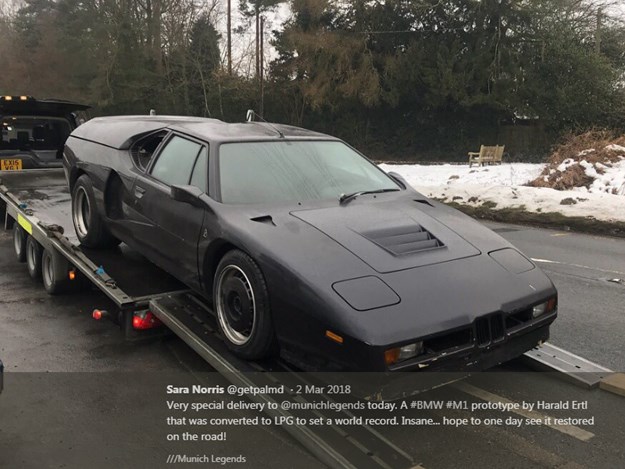 Curiously to us, it looks to be in noticeably better shape than it does now. Besides being dirty – which might just be a result of storage – the windshield is not damaged and the aerial is not bent.
The car's provenance as Ertl's World Record Car has been known for some time, and it seems odd to us that an auction house would let the car fall into further disrepair.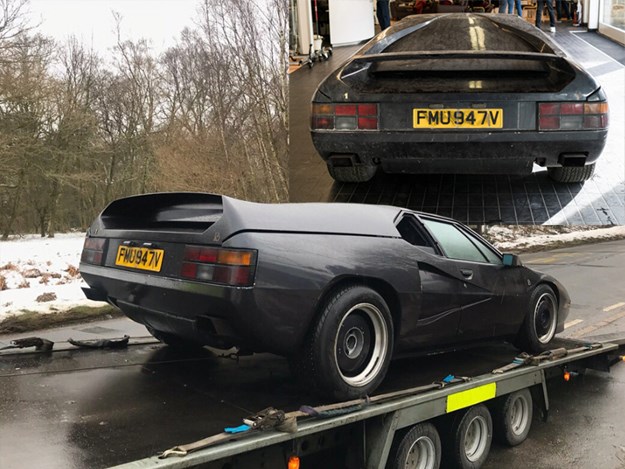 Was it accidentally damaged in storage? Maybe, but given the money involved (especially in the 'barn find' hype) that seems like a pretty careless accident to us.
Nevertheless, the car certainly doesn't present in an 'as found' state which prospective buyers might reasonably infer from COY's press release, calling it "another astonishing barn find."
What do you guys reckon?
Unique Cars magazine Value Guides
Sell your car for free right here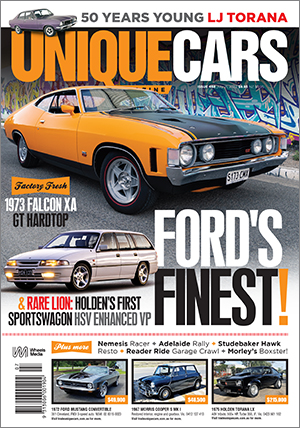 SUBSCRIBE TO UNIQUE CARS MAGAZINE
Get your monthly fix of news, reviews and stories on the greatest cars and minds in the automotive world.
Subscribe