BMW 840 + KE Laser + Abandonistas - Mailbag 419
---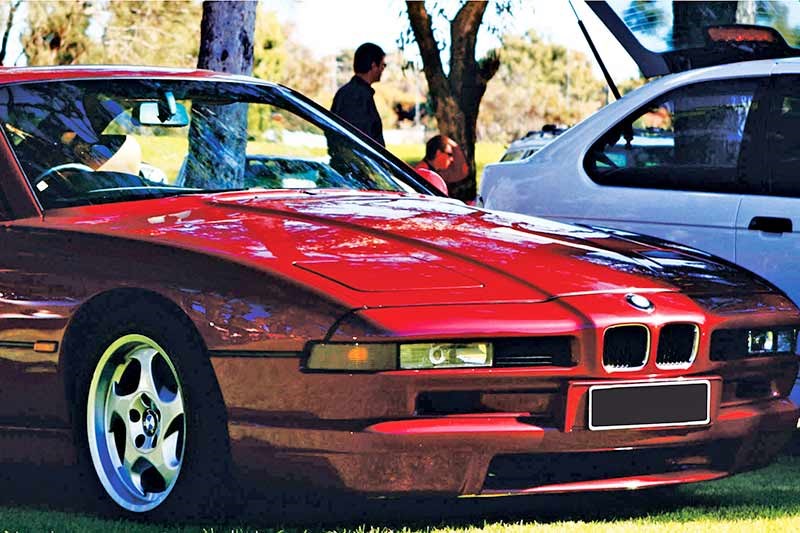 Inside this month's Unique Cars mailbag...
20-20 Hindsight
Wow guys, I've lurking in my garage. I've had a BMW 840 for around 10 years, and she is rumoured as one of the last ones into Aus. She's a 1999 840 Ci (a) Individual, they were the last builds and special order, and mine is romantic red, cream leather and anthracite hood lining and trim, she's only just past 50,000 km and is in pretty much as new condition.
I drive her as much as needed to keep her in really good condition and OMG what a huge amount of launch torque they have, it's almost impossible to lose traction so everything including spleens try to remain stationary as the thing rockets forward.
Mine is very different to a lot that I have seen, with the M-spec mirrors, seats, rocker trim and other bits and pieces that are on the build sheet.
Anyway I've attached a couple of pics.
And the three cars I most regret selling: 1974 HQ Monaro four-door 350 auto in aquamarine purchased for $4500 in 1982 sold to a mate for 6k; 1981 SL/E Commodore (Brock) black over silver, Irmscher wheels and Brock suspension and engine tweaks, purchased 1988 sold to a mate for 9k; And a 1983 VH Brock Group 3 SS in white purchased 1990 and again sold to a mate for 15k.
Oh how I hate the saying 20-20 hindsight!
Love the mag, and look forward to it every month. It makes the leader of the opposition more than nervous as I ogle the beauties within the pages. Keep up the great work.
Rohan Lewis
ED: They may not still be in the garage, Rohan, but at least you got to play with them. Nice 840, by the way…lucky man.
KE Discovery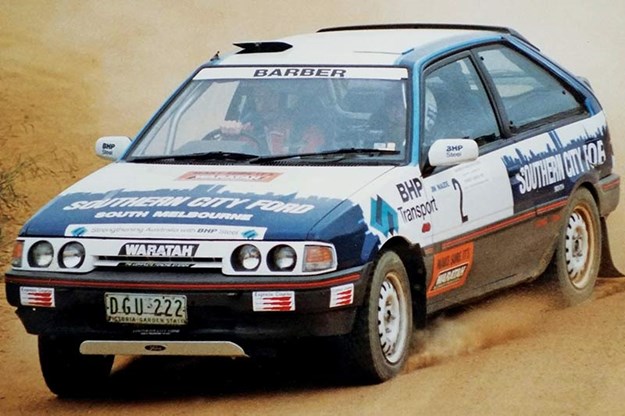 Just a few words on the TX3 4WD following your article on the KE Laser.
This example was registered late October 1987 it was the first on the road. I drove DGU222 in the in the Australian Apine rally less than a month later in standard trim finishing 7th outright.
Pat Barber
ED: Great info, Pat, and one hell of a result! We'll chase you up on this one. Thanks.
Sleeper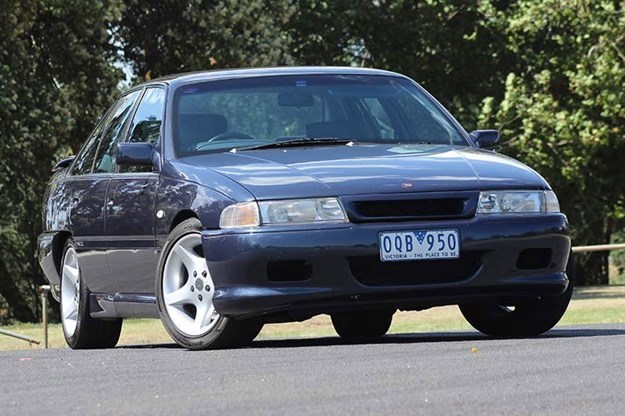 Re the 'Sleeper Senator' story on the HSV test mule in issue 416: Great article on a really unique car and lucky to survive the crusher – guess the V6 Executive compliance plate saved it!
A few things stood out to me, the lack of front fender mouldings – guess the guards were massaged to fit the extra VR track.
The HSV build plate with the year 97 – was this part of verification or registration process? A previous or current owner has put a VS throttle body cover and oil filler cap on the engine or maybe this was done at HSV when the HSV build plate was done.
I hate to be a nit-picker but your stock period picture used for the article was of an SV91 not a Senator, the Senator has a 'Senator' badge on the rear door.
Really enjoyed the article and the magazine – it's a great car and keep up the good work.
Andrew Willoughby
ED: Nice pick-up on the photo, Andrew.
Art lover
I was viewing your Abandonistas page in issue 417 and wondered how many points of interest there might be dotted around the country.
Here are a couple I came across: a Subaru preparing for a moonshot, and a (rare) Toyota Crown ute flying the flag. (Not sure which flag, but it's a nice thought.)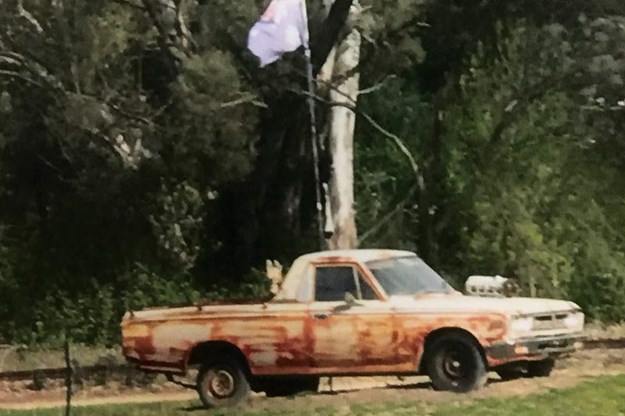 Some of these country artists take some beating.
John Smith
ED: Yep, you're definitely on to something there, John. People put an incredible amount of effort into roadside sculpture/toys/whatever. One of my favourites is a Dr Who Tardis sitting in a paddock near Naracoorte in SA.
Have you got an example that makes you chuckle, or shake your head? Shoot us a pic at uniquecars@bauertrader.com.au
Unique Cars magazine Value Guides
Sell your car for free right here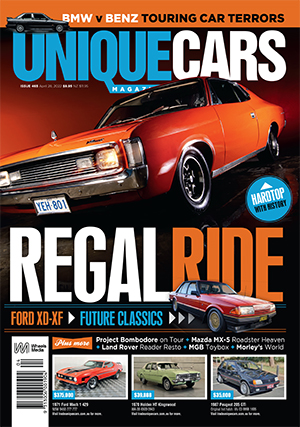 SUBSCRIBE TO UNIQUE CARS MAGAZINE
Get your monthly fix of news, reviews and stories on the greatest cars and minds in the automotive world.
Subscribe