Girl unearths Grandparents' Lamborghini Countach and Ferrari 308
---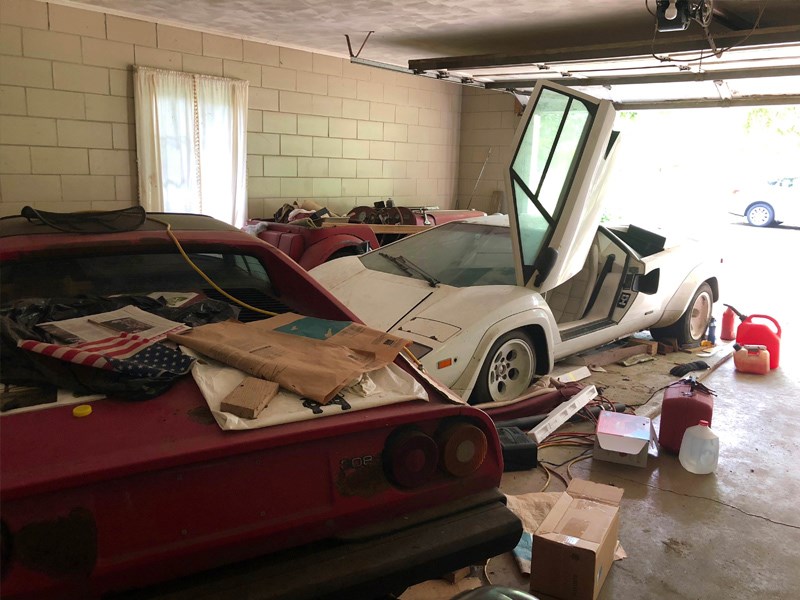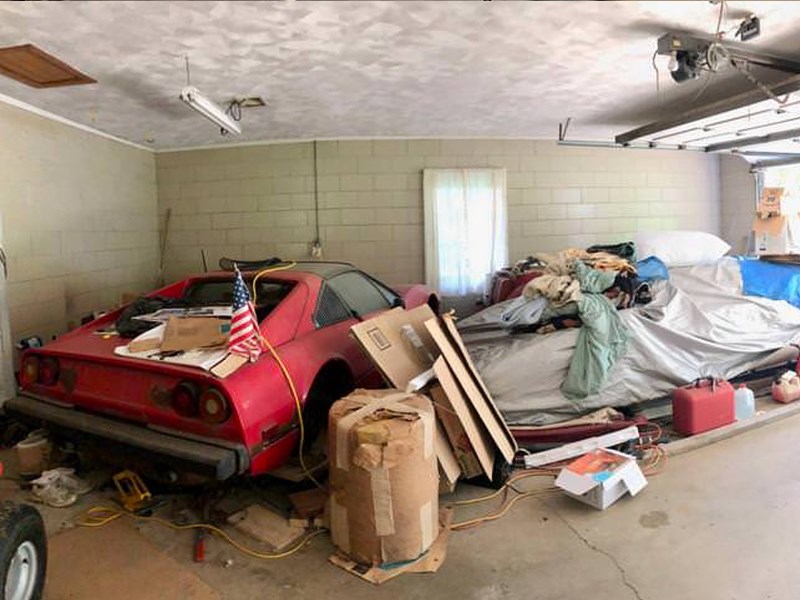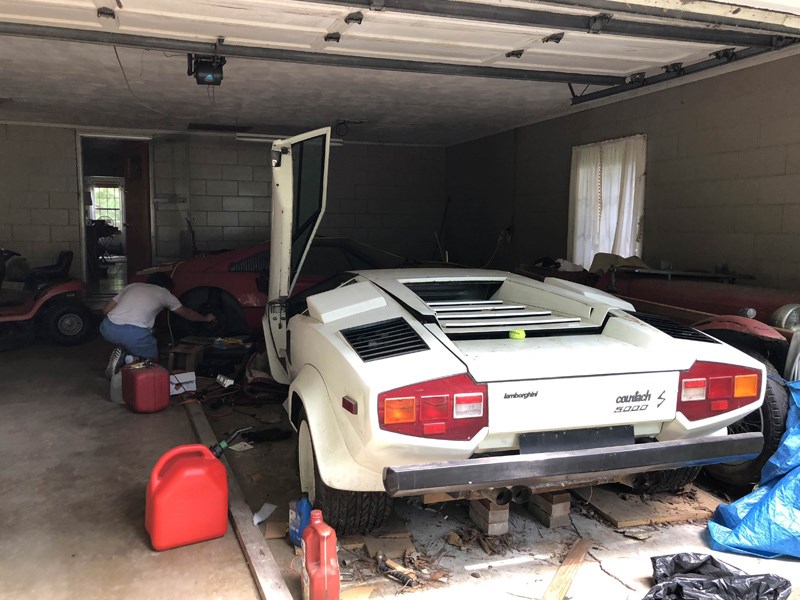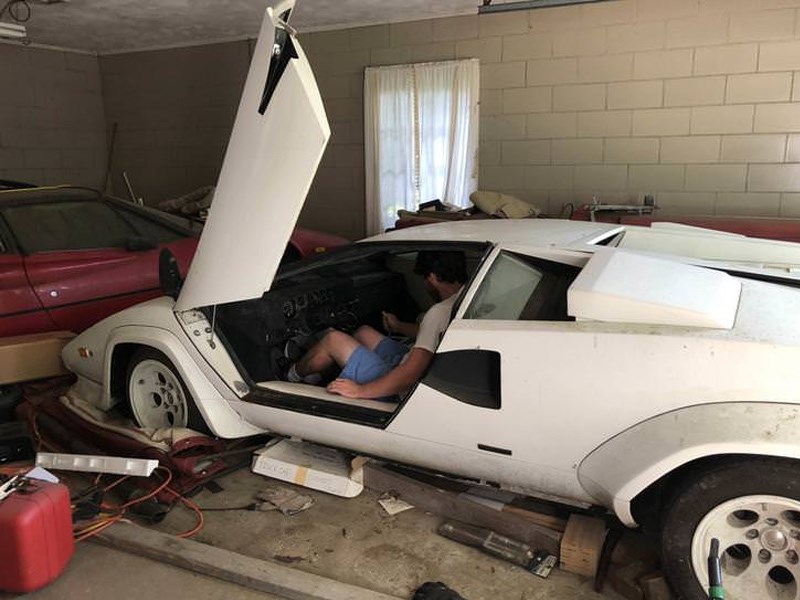 A Reddit-user shared her experience pulling the tarps off her grandparents' treasured cars
'Barn Find': it's a bit of a buzzword in the car world these days, often coined willy-nilly in order to generate hype for cars in a state of disrepair at auction.
We may be a tad cynical there, but when cars go under the hammer with "Original Dust" listed as a headline selling point, dare we say things are getting a bit ridiculous.
But there's still a sense of magic about the possibility of uncovering something so rare and valuable, mixed with the wonderment of how such a machine became so neglected – we can't help but still be amazed when a true find hits the news cycle.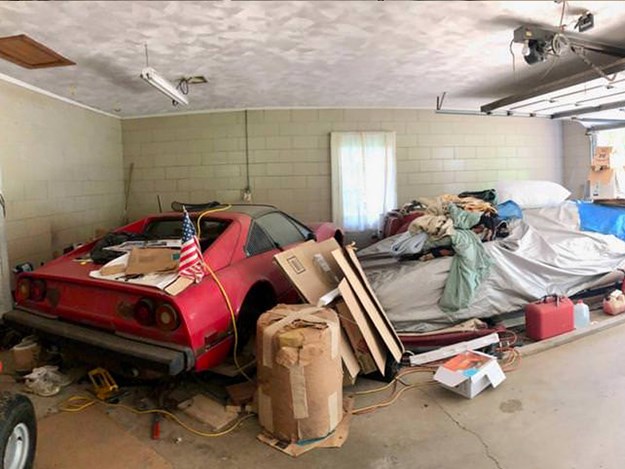 Today's "barn find" comes from a user on the online discussion platform, Reddit.
User 'eriegin' posted a single photo of her boyfriend sitting in an extremely dusty Lamborghini Countach with the cryptic caption: "Despite the dust and rust, grandma's 1981 Lamborghini Countach is the coolest".
It's fair to say the rest of our Nonnas were very different people; and hundreds of users shared their shock and excitement in the comments section, spurring 'eriegin' to further explain that her "late grandpa bought it [the Countach] for his exotic car rental business in 1989".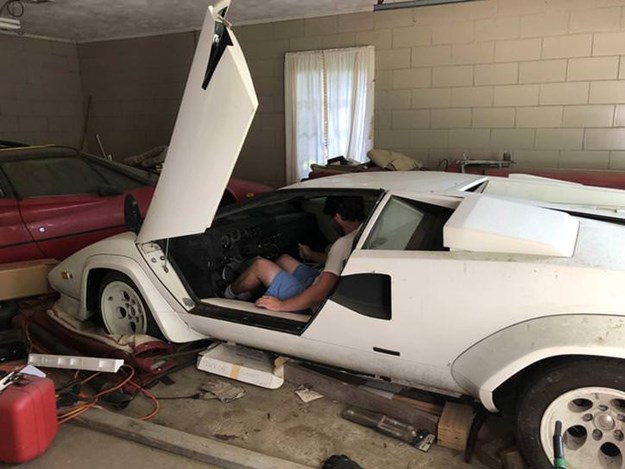 "After insurance costs became too high for him to operate the company, he kept the car (and many others including the Ferrari 308…) outside/in leaky garages for 20+ years instead of selling them".
Many users made comments expressing interest and the desire to buy the cars, however the author of the post indicates that the cars are still in possession of her grandma, and are not officially for sale at this time.
In the interest of car sleuths everywhere however, the Lamborghini appears to be a 1982 Countach LP500 S, denoted by the badge on the rear. While this contradicts the '1981' year stated title of the original post, it's likely that the car was manufactured in 1981, for the 1982 production year.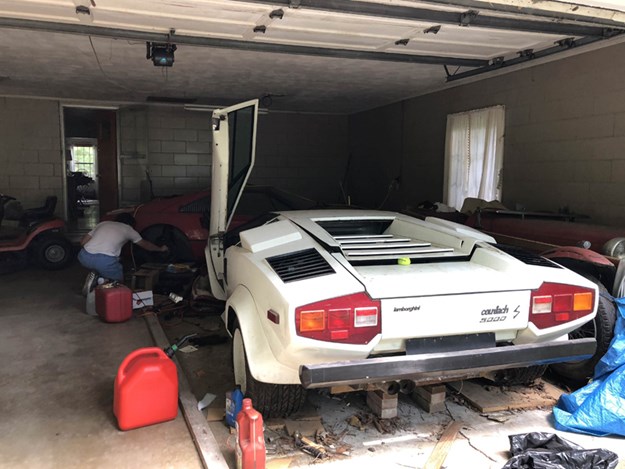 The LP500 S carried over the exterior features from the 1978 LP400 S, including the widened fibreglass wheel arches and smooth Campagnolo wheels. Just 321 were built and featured Lamborghini's larger and more powerful 4.8lt V12.
An example sold at Silverstone Auctions in 2016 for AUD$493,000 dollars, however both of these cars look to be in dire need of restoration and would likely fetch well under that figure.
The Ferrari 308 is slightly harder to benchmark as prices can vary significantly depending on when the car was produced. Early cars were innovatively made out of fibreglass and are the most sought-after examples.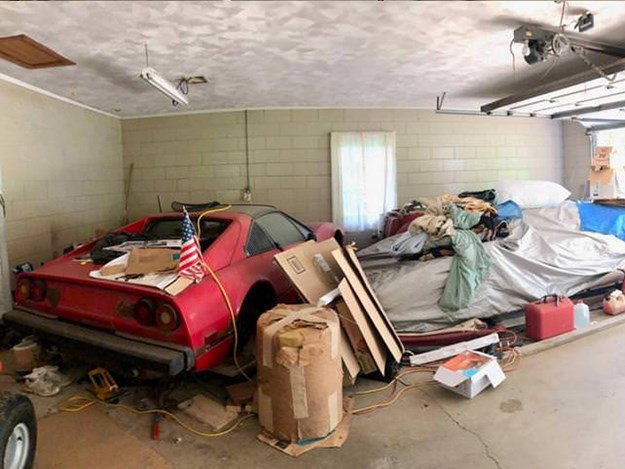 Just 808 were initially built before Ferrari made the switch to steel-body production, causing kerb weight to sell some 150kgs. Steel-body cars will demand significantly lower values than their rare and lighter counterparts.
We recently featured a fibreglass 1977 Ferrari 308 GTB, for sale in Melbourne for a cool $285,000.
Let us know in the comments, if money was no object, would you take on the Countach or the 308 as a project?
Unique Cars magazine Value Guides
Sell your car for free right here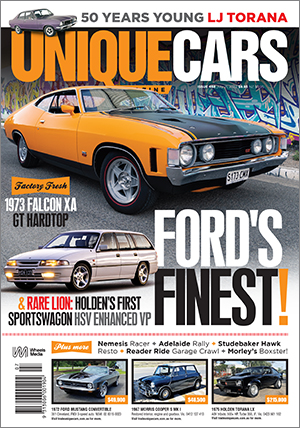 SUBSCRIBE TO UNIQUE CARS MAGAZINE
Get your monthly fix of news, reviews and stories on the greatest cars and minds in the automotive world.
Subscribe