Chev Impala + RR Silver Shadow + Honda S600 - Gotaways 416
---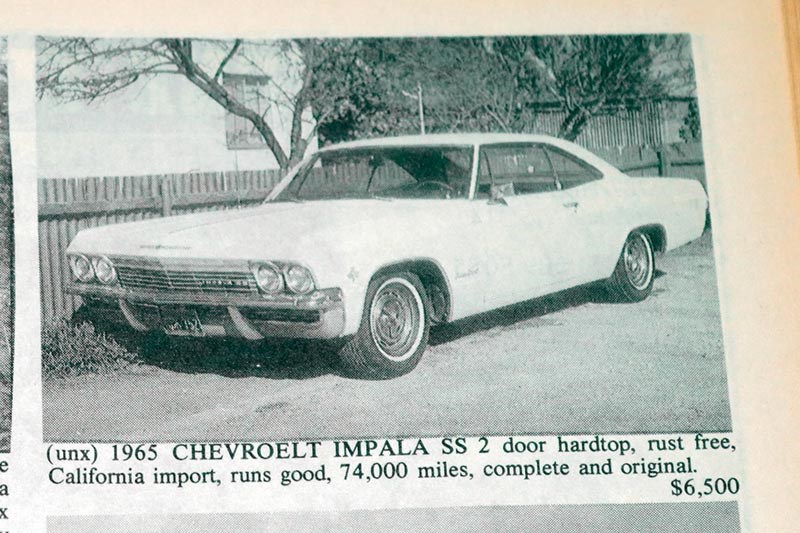 Looking back through the Unique Cars classifieds
CHEVROLET IMPALA 2-DOOR HARDTOP - August 1989
Midway through 1989, the market for classic, Aussie-built V8s was going slightly nuts. If you had $6500 to spend, the target might have been a trashed and very rusty HK Monaro or this smart and apparently rust-free Chevrolet. The catch was that most places in Australia would want a car like this converted to right-hand drive before being registered. However, in South Australia a 25 year-old import didn't require such drastic modification. Hopefully it is still with us, providing entertainment for a subsequent owner, or perhaps the same one who leapt on this bargain almost 30 years ago.
Then: $6500. Now: $25-30,000
DAIMLER 15HP SPORTS SEDAN - June 1987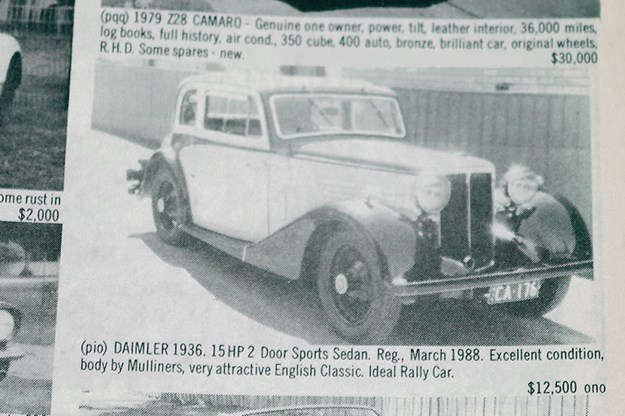 The Great Depression wiped out countless car brands and forced survivors into places they had never been before. One in this position was British Daimler, which made its name building grand Regal limousines then in 1932 added a 1.8-litre 'economy' model to help keep the name alive. Around 6100 of the 15hp were built in two Series with bodies supplied by various coachbuilders who would have also been grateful for the work. Not many Fifteens would have been brought to Australia and we wonder if this car stayed here or returned to Britain.
Then: $12,500. Now: $28-35,000
ROLLS-ROYCE SILVER SHADOW H J MULLINER - May 2004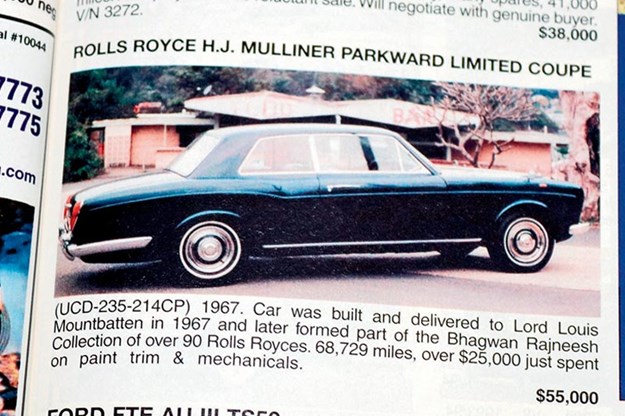 Every site we consulted when establishing a current value for these classic two-door Shadows popped up with celebrity connections to eclipse even the late Lord Mountbatten and the Bhagwan. Just 780 of the Series 1 were produced by Royal coachbuilders H J Mulliner Park Ward and they were supplied new or bought later by film, TV and pop stars, political figures and sports people. Even struggling journalists like former Top Gear presenter James May had one. They appear for sale occasionally in Australia but the easiest way if you want a two-door Shadow is heading to the UK.
Then: $55,000. Now: $75-85,000
HONDA S600 - December 2001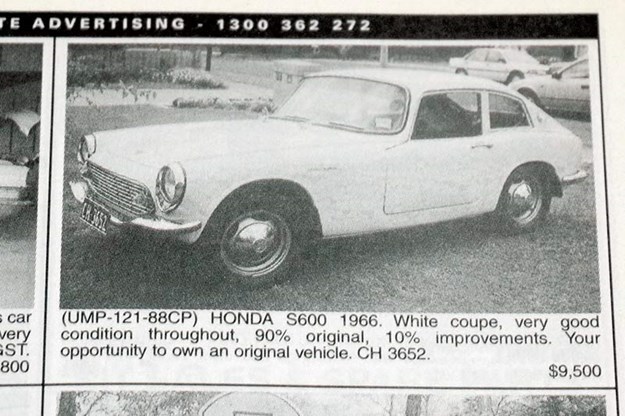 If in 1965 you couldn't afford a Jaguar E-Type coupe then Honda had an alternative; cleverly following Jaguar's design in a bargain-priced 600cc Fastback. The '90 per cent original, 10 per cent improvements' probably mean the original high-revving Honda engine and chain-drive transmission have gone; replaced by something conventional that would hurt long-term value. Swapping the classic Honda mechanicals for a Datsun motor and 'box was common back then but cars modified in this way are now considerably cheaper than intact originals.
Then: $9500. Now: $27-32,000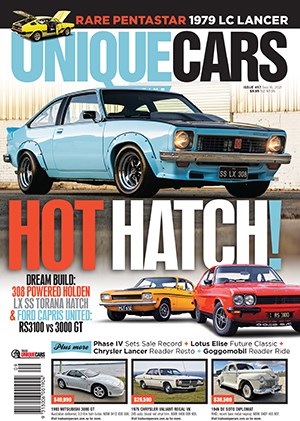 Subscribe to Unique Cars Magazine and save up to 42%
Australia's classic and muscle car bible. With stunning features, advice, market intelligence and hundreds of cars for sale.
Subscribe